Experts Tell Us How to Restore and Maintain Heirloom Jewellery
Here's an expert guide on how to restore and maintain Heirloom Jewellery. If you have a precious Heirloom Jewellery piece passed on to you by your beloved grandmother and mother, follow this guide to treasure it with care.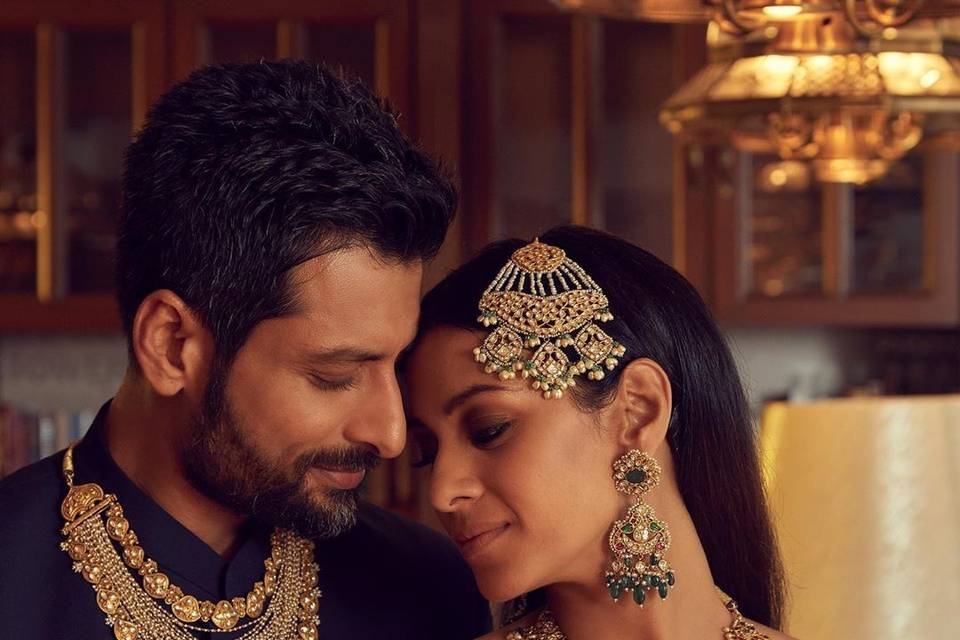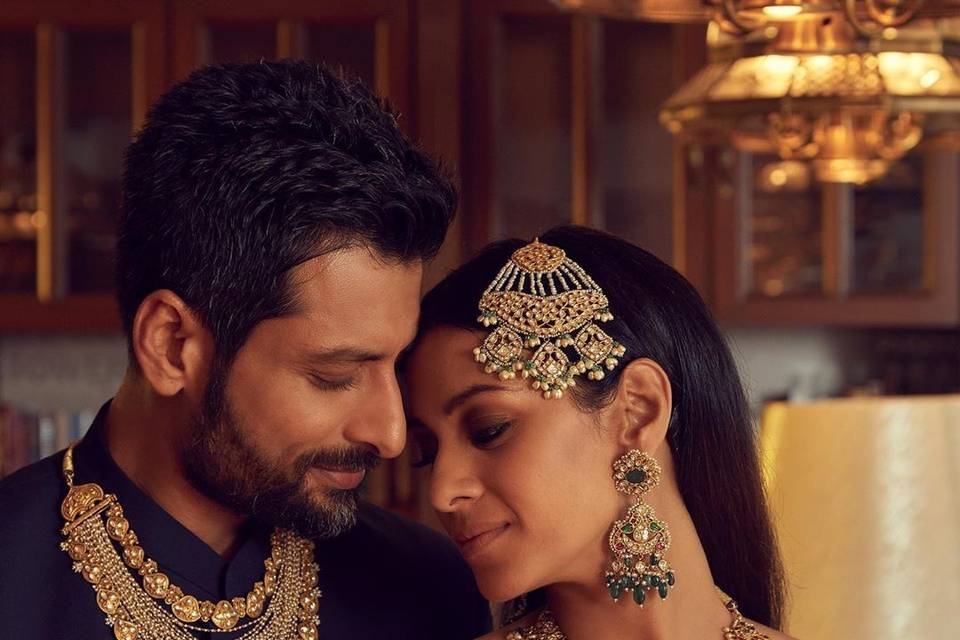 Image Courtesy: Shobha Shringar Jewellers
How is an heirloom jewellery defined in your family? Heirloom jewellery designs can have more than one connotation and their meaning and significance can vary from family to family. It can be a neckpiece or a pair of bangles given to your great-grandmother by her in-laws as a symbol of blessing. It can be a solitaire ring, ear studs or a bracelet that originally belonged to your mother and was gifted to you right before you wore your shaadi ka joda and left for a new abode. Regardless of how we define these precious jewellery pieces, their value is estimated by the weight of love, shine of memories and composition of affection and commitment. At WeddingWire India, we are celebrating this pristine #LovewithLegacy on this Mother's Day. In the spirit of this celebration, we reached out to the stalwarts of the jewellery industry - Ketan Chokshi, Co-Owner, Narayan Jewellers by Ketan and Jatin Chokshi, Snehal Choksey, Director, Shobha Shringar Jewellers, and Ishu Datwani, Founder, Anmol Jewellers. We spoke to them about restoring and/or maintaining the heirloom jewellery designs that are precious to you. Here's what we learned:
What are the common wear and tear issues that people can face with Heirloom Jewellery?
According to all three of our experts, losing shine or fading away of colours if the jewellery had embedded gemstones is a common problem. Some other wear and tear issues with heirloom jewellery that people often face include, chipping of gemstones and breakage in different parts of the jewellery, especially its hinges.
Also Read: Celebrities in Their Heirloom Pieces are a True Inspiration

Image Courtesy - Gems in Jewels
How to store Heirloom Jewellery for best maintenance and for longevity?
An Heirloom jewellery is a chapter in your family's legacy. Passed down from one generation to another, it is a precious token of memory that deserves a permanent room in your heart and your home. Vintage Jewellery can sometimes be fragile or prone to wear and tear. Experts tell us how to treasure heirlooms to maintain their lustre and longevity.
Ketan Chokshi says, "We should always have a separate box for each and every jewellery piece. Jewellery pieces should never be stacked together. The jewellery should be kept in a good quality plastic box, covered with a muslin cloth and wrapped in a zip log box to aid the longevity of the product. It should not come in contact with any hard surface as it damages the plating of the jewellery. Also, keeping the jewellery in the box for a long time releases chemicals that affect the polishing of the jewellery."
Don't apply perfume or hair spray directly on the jewellery, Ishu Datwani confirms. He further adds, "Kundan & uncut diamond jewellery must always be kept in air-tight zip-locks or mul mul cloth with cotton and further packed in pouches or paper packets because the moisture in the air tends to oxidise and tarnish the jewellery. Always protect your jewellery from sharp blows, scratching, chemicals, sunlight and heat/cold. Try to keep the pieces apart, so that they don't rub together or tangle up."
Snehal Choksey has a priceless suggestion, "We suggest heirloom jewellery pieces to be kept in boxes with padding of bubble paper. Primarily, so that no moisture reaches it or tarnishes the piece. Regular cleaning and re-polishing can help maintain heirloom jewellery. Proper care has to be taken when it comes to Heirloom Jewellery as the pieces are usually heavy."
How can we restore heirloom jewellery?
Restoring heirloom jewelry with embedded gemstones on it can be a challenging process. However the leading jewellery designers of this generation have embraced technology as well as innovations to help with the process.
Snehal Choksey confirms, "We now have laser shoulder machines to fix up any broken ends without spoiling the piece and we have old loose colour stones and pearls in stock to replace the ones which have worn out. We also have techniques of re-polishing which helps restore the piece without damaging the original piece. We can restore embedded gemstones by replacing them with good quality gemstones. Polishing and re-cutting of the stone is also done in some cases. Doing the best restoration possible also depends on the availability of the raw materials. If the colour stone is in claw setting it gets very easy to replace them but if the colour stone are jadau form, we need to send it to special karigars in Jaipur to get it replaced."
Also read: Antique Gold Jewellery Designs

Image Courtesy: Ambrus Jewels
Can we refurbish heirloom jewellery that has been damaged?
Not everything that is broken, deserves to be replaced. Heirloom jewellery is a perfect example of the same. If an heirloom jewellery design that is close to your heart has chipped parts, broken gemstones or small broken parts, don't give up on it just yet. We dug deeper into the conversation and found some solutions for you.
Ketan Chokshi says, "The heirloom jewellery can surely be refurbished, provided the piece is not fully damaged. Cleaning of the pieces and re-polishing of the pieces is a common way to refurbish the jewellery. Stones can also be replaced, and metals can also be reused to create a new piece. This process involves extra care as the original look of the jewellery has to be also maintained."
Snehal Choksey confirms, "We have such special artisans/karigars in different parts of the country who can replicate old and antique pieces using best quality colour stones, diamonds pearls and gold which makes the created pieces look as good as old."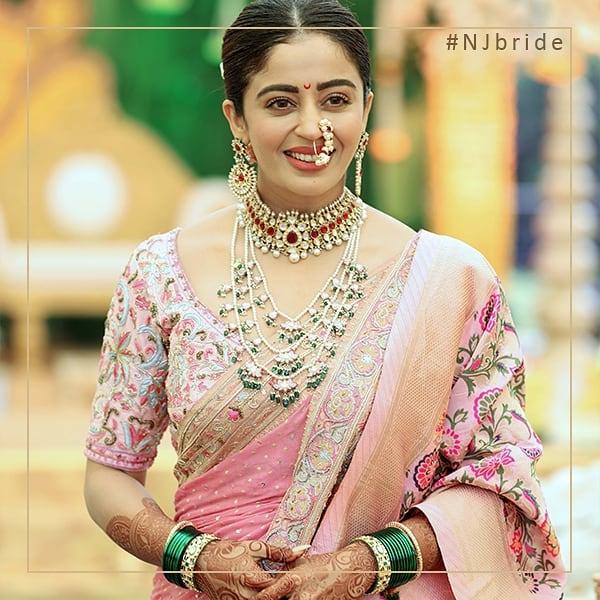 Image Courtesy - Narayan Jewellers by Ketan and Jatin Chokshi
Do you get orders to redesign heirloom jewellery for the millennial brides?
"Heirloom jewellery is not just a piece of jewellery, but also has a heritage value to it. It comes with a story, emotions and evokes a feeling of nostalgia. Hence, many brides prefer wearing heirloom jewellery which has been passed on to them. The millennial bride takes pride in her roots, values her family legacy and loves the old world charm of heirloom jewellery. It gives a very regal look to a bride. In order to carry forward the legacy, brides can refurbish the aesthetically outdated heirloom pieces and convert them into the in-trend designs for their marriage celebrations. The jewellery can also be made modular with detachable/changeable mechanism which enables you to wear them in different ways for different occasions," says Ishu Datwani.
However, if you are planning to get a heirloom jewellery redesigned with minor additions to a nostalgic piece, Snehal Choksey shares, "Redesigning heirloom jewellery is our forte, as a lot of them are not practical to wear because of the size and weight or design, so we would either rearrange the existing heirloom pieces into more practical design by adding similar and antique pieces which compliments the original heirloom piece."
Have an heirloom jewellery that is an asset to your family? Treasure it with love and maintain it with care with all the expert suggestions mentioned here. If you have more queries and need expert advice, feel free to ask your questions in the comments section below.