Polki Sets - Best Diamond Polki Jewellery Set Designs Ideas
Buying a Polki set for your wedding? Whether you are buying a Jadau Polki necklace or an entire jewellery set for the wedding day, here is an ultimate guide to buying the fine Polki jewellery this wedding season!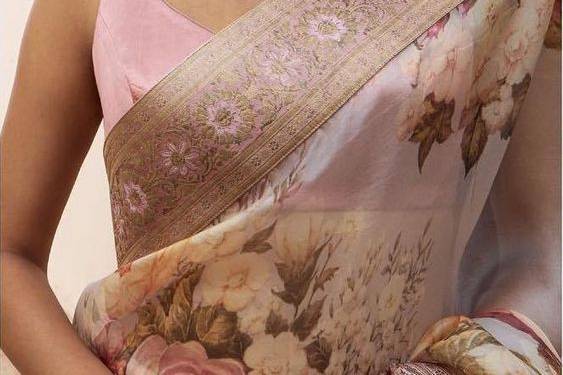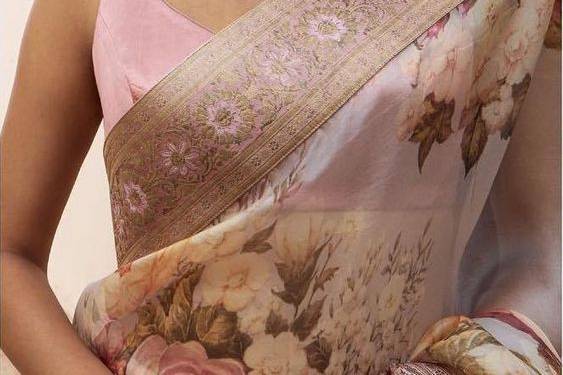 Image Credits - Sabyasachi
Here is a complete guide to buying the perfect Polki set, with a close idea of its right prices to its expert distinctions when compared to the regular Kundan Jewellery. All we mean to say is that we have got you well covered when it comes to buying Polki set for the wedding season of 2021.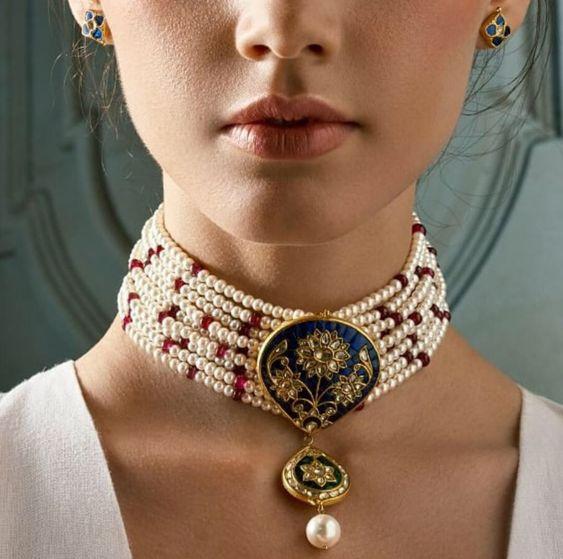 Image Credits - Tayaani Jewellery
In this Article
What is Polki Jewellery?
Types of Polkis in a Polki Set
Polki set essentials - What to buy and at what price
What is Polki jewellery?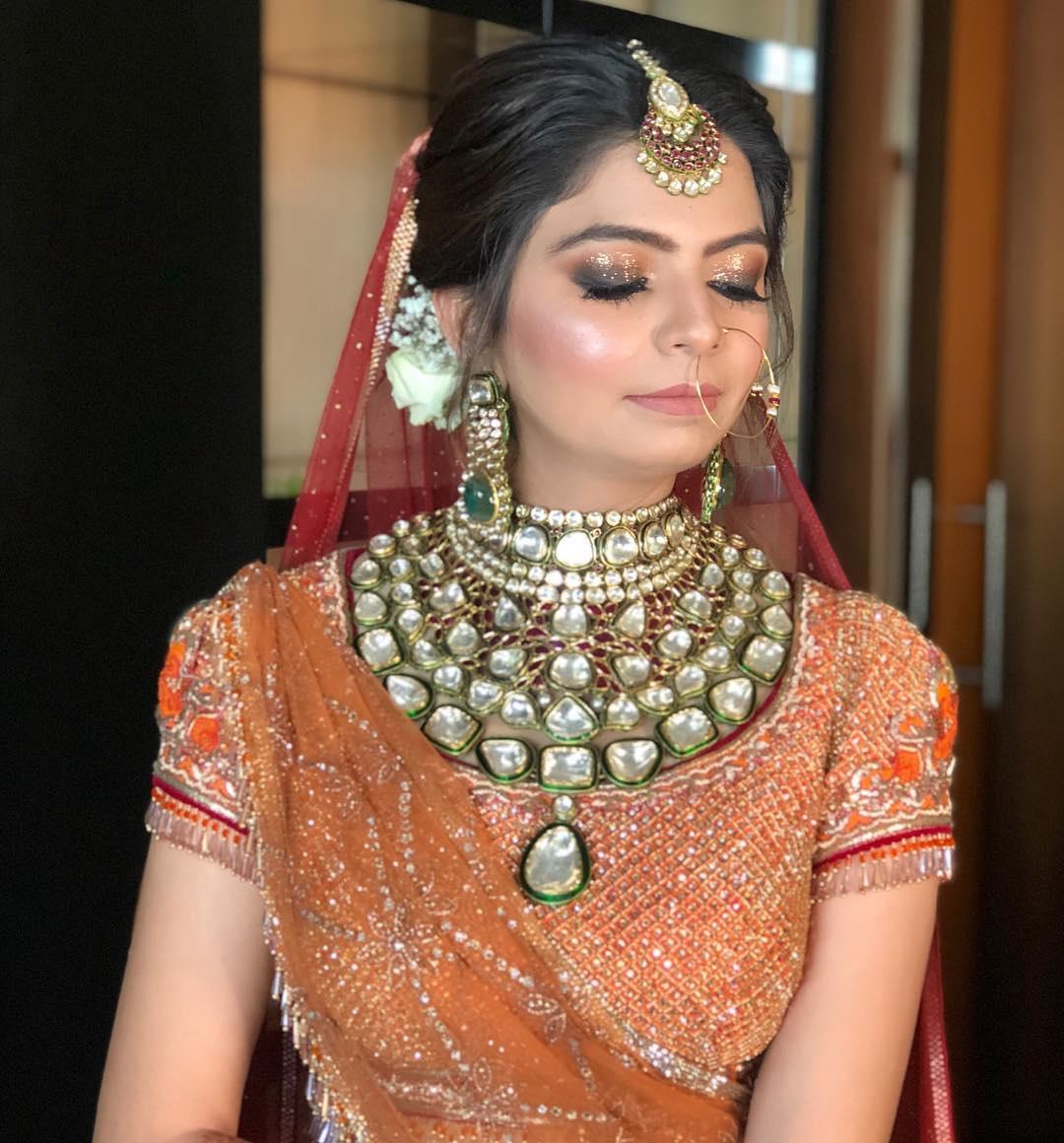 Polki Jewellery is the regal form of jewellery which skilfully combines big uncut diamonds and precious stones together. When combined with Kundan place settings and finer elements like pearls, these combine to form marvellous Jadau jewellery pieces which are not just artistically curated but also aesthetically pleasing.
The intricate Polki set and other pieces of jewellery have the wonderful potential of transforming you into a royal princess, making you look no less than a Maharani on your wedding day.
Polki Origins
The origin of the Polki set and jewellery dates back to the Mughals. It was further brought into the royal homes by the royals of Gujrat and Rajasthan. Taking the Polki legacy further, the highly skilled artisans of Bikaner are the pioneers in the Polki set industry.
Read More - 8 Elegant Ways to Wear Polki Jewellery to Shine the Brightest on Your Wedding Day
Types of Polkis in a Polki Set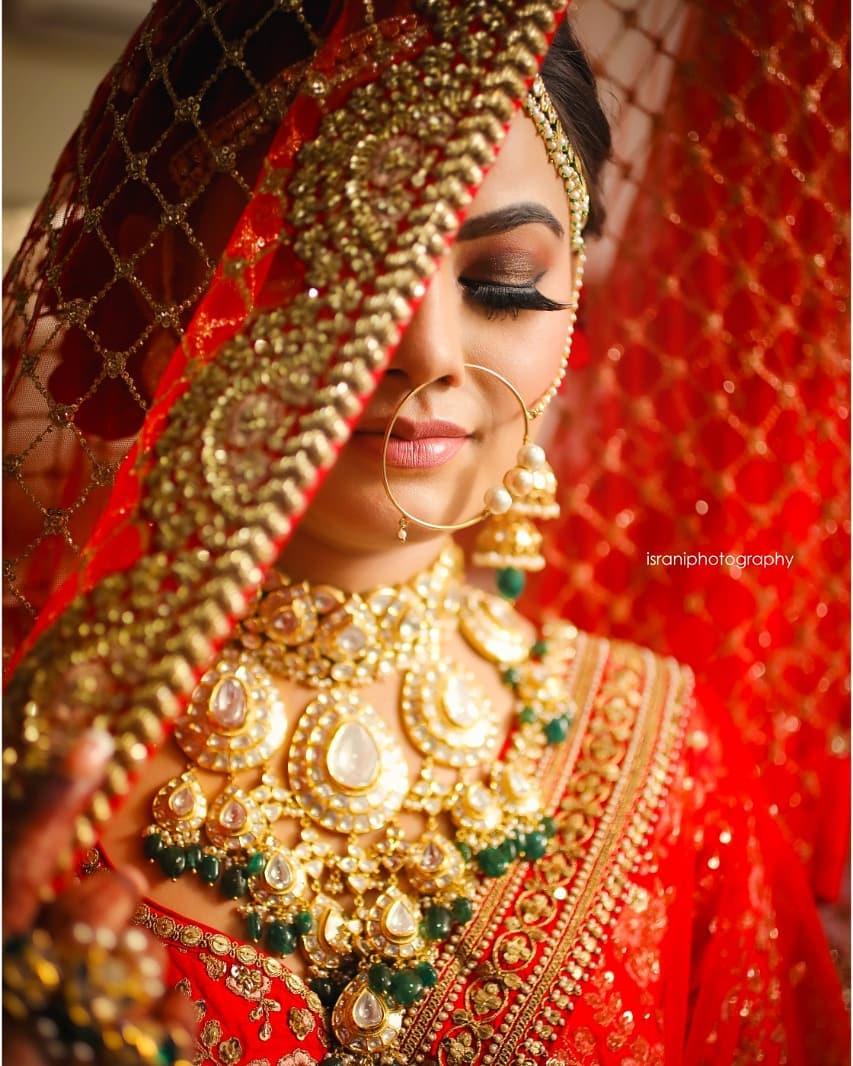 Kilwas Polki, syndicate Polki and Zimbabwe Polki are the three prominent types of Polki jewellery. Any of the three forms of Polki set are ideal for any bride, bride's mother or bridesmaid who is a lover of the vintage old-world charm. Further, if you're looking for viral trends, then Hyderabadi Polki and open Polki are two distinct styles which you can pick up:
Hyderabadi Polki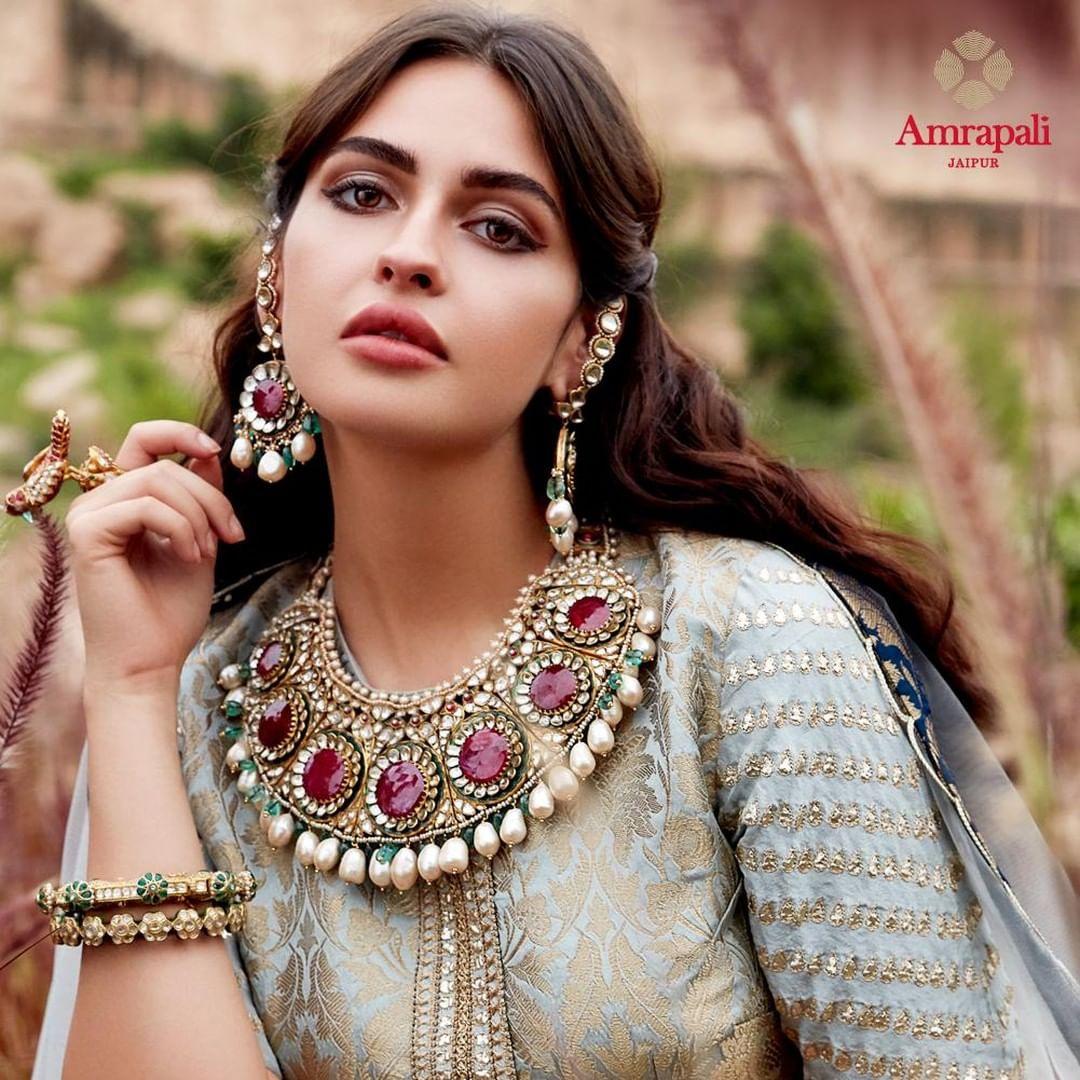 Hyderabadi Polki set is the silver variant of the regal jadau jewellery pieces. Unlike the gold jewellery, the Hyderabadi Polki is much more affordable and has a distinct touch to itself.
Open Polki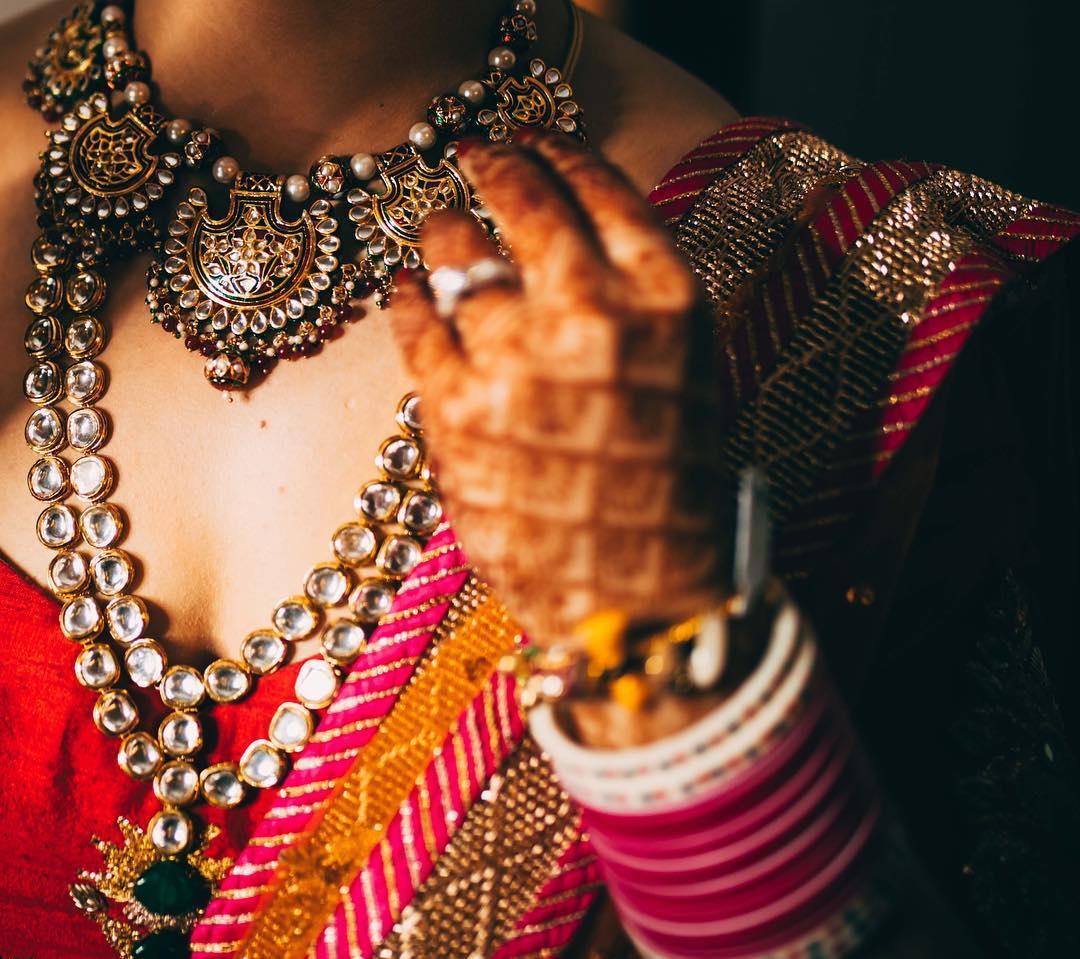 Open Polki set uses diamonds or precious stones without an enamel back coating. The gold frame is formed in a way that holds the diamonds which allows light to pass through, giving a distinct touch to the vintage charm of the Polki set. Notice the effect with the longer necklace in the above picture.
Jadau Polki Jewellery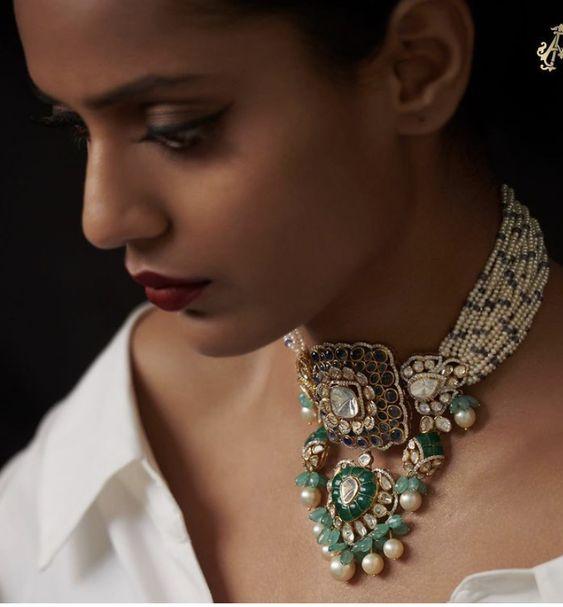 Image Credits - Pinterest
Apart from the Polki set and stone variants listed above, rubies and green stones are the latest inclusions of bridal jadau Polki jewellery. You may spot several celebrities flaunting these Polki set styles on Instagram. Despite being much more expensive and precious than Kundan, the jadau Polki sets are set apart by their subtle brilliance.
Polki Kundan Choker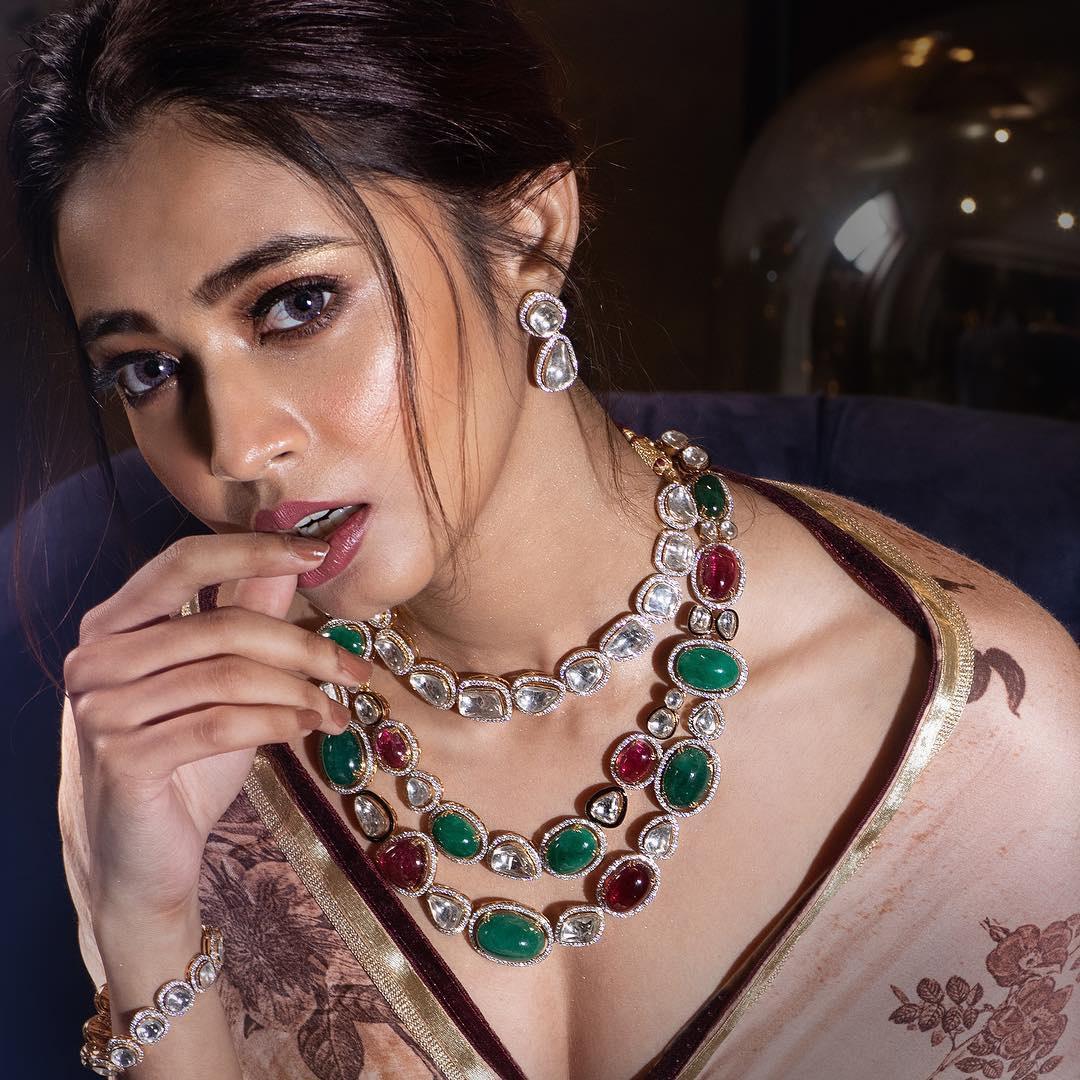 Image courtesy: Kripalani Jewellery
The major difference between Polki jewellery and Kundan set is that the Polki jewellery uses big uncut diamonds or precious stones which are unpolished, un-smoothened and in their natural raw form. Unlike Polki, Kundan uses the machine made, perfectly cut and highly polished pieces of glass. Kundan reflects light back like mirror and therefore does not possess that rawness and precious quality.
Uncut Kundan Jewellery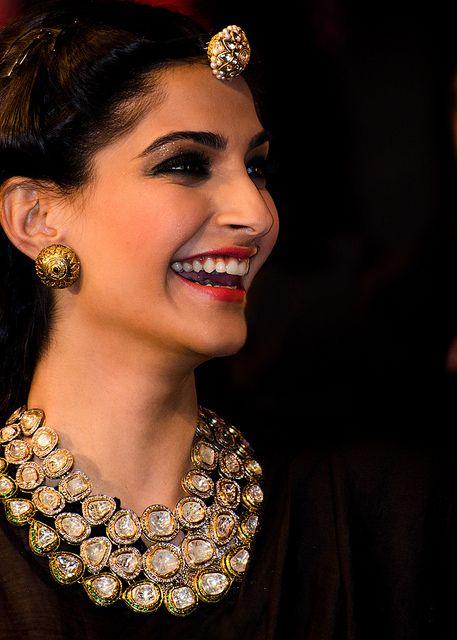 Image Credits - Pinterest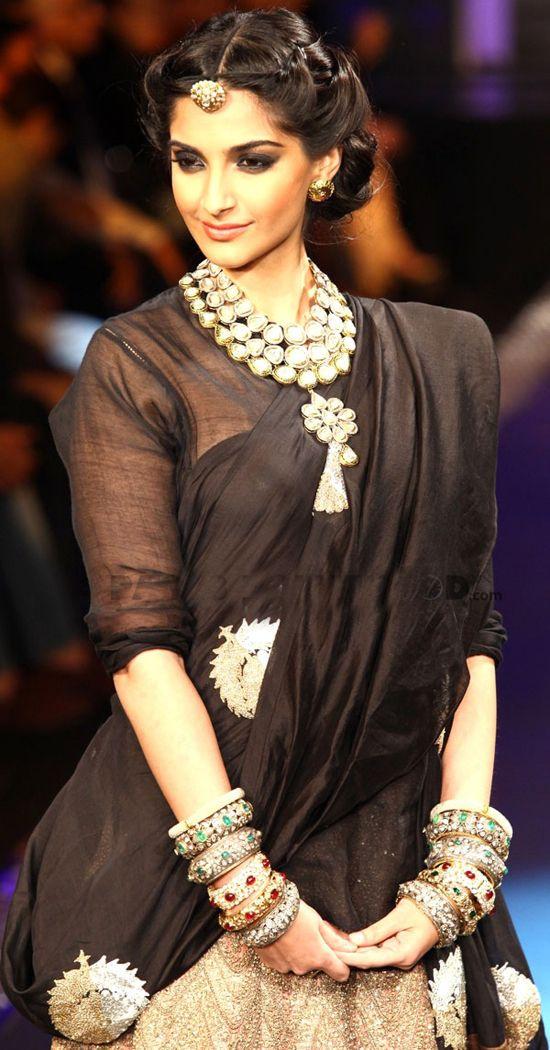 Image Credits - Pinterest
If you are a classy bride looking for more sophisticated and rich looking variants of jewellery for your ultimate day of the wedding, the Polki sets are hands down the best choice over the Kundan jewellery.
Polki Diamond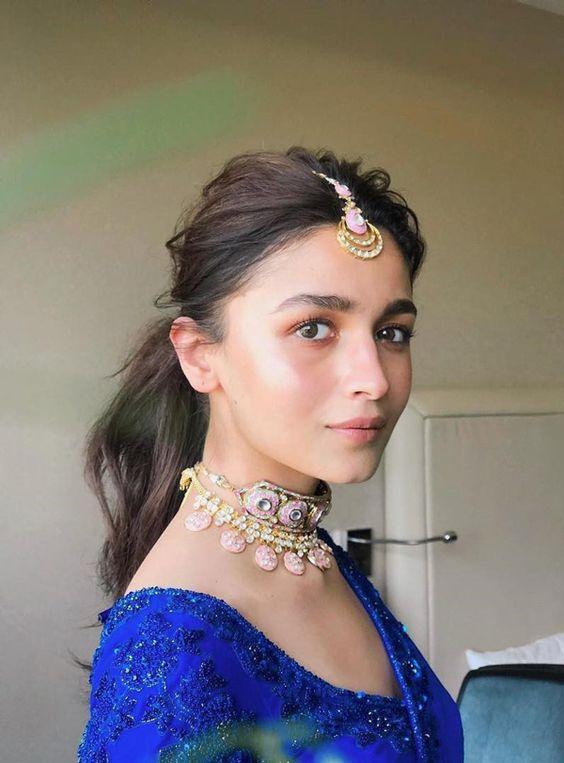 Image Credits - Pinterest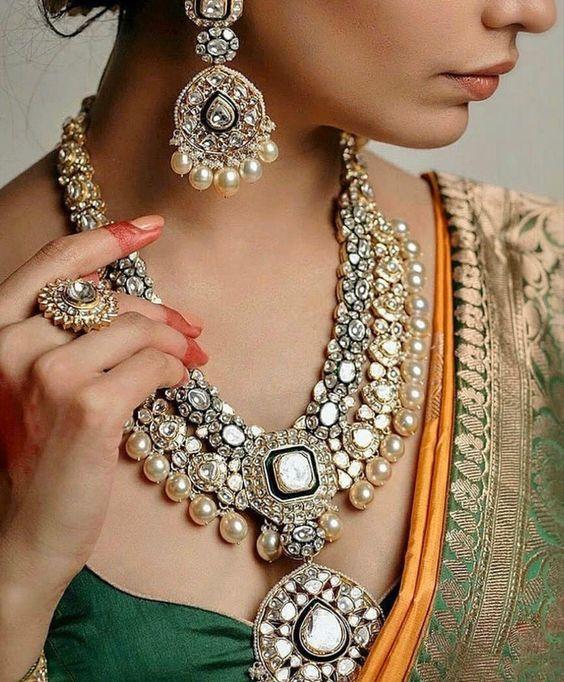 Image Credits - Pinterest
Apart from the Polki set and stone variants listed above, diamond polki, rubies and green stones are the latest inclusions of bridal Polki jewellery. You may spot several celebrities flaunting these diamond Polki set styles on Instagram.
Real Polki Jewellery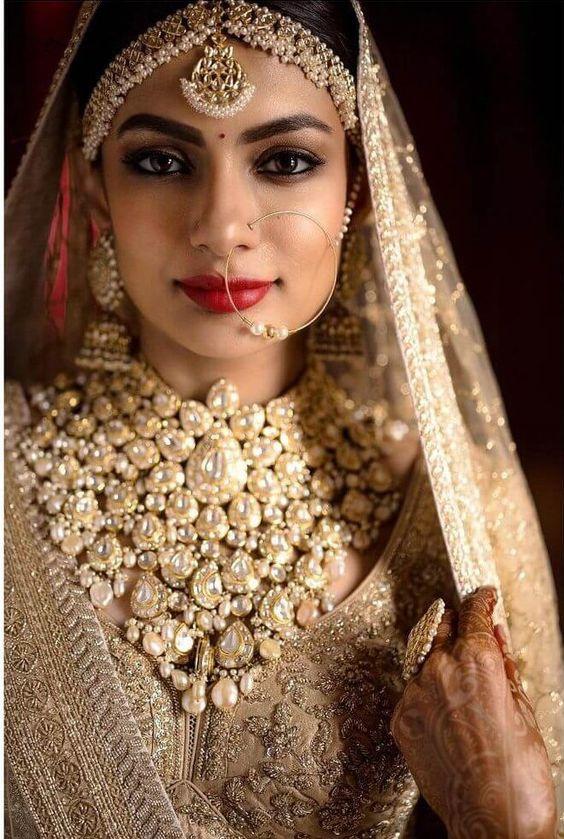 Image Credits - Sabyasachi Mukherjee
If you want to keep the clothing simple and yet want to add that regal touch to your wedding look, go for the lavish real Polki jewellery and chokers in diamonds, ruby or even pearls. Check this real polki jewelry for some serious inspiration.
Polki Set Gold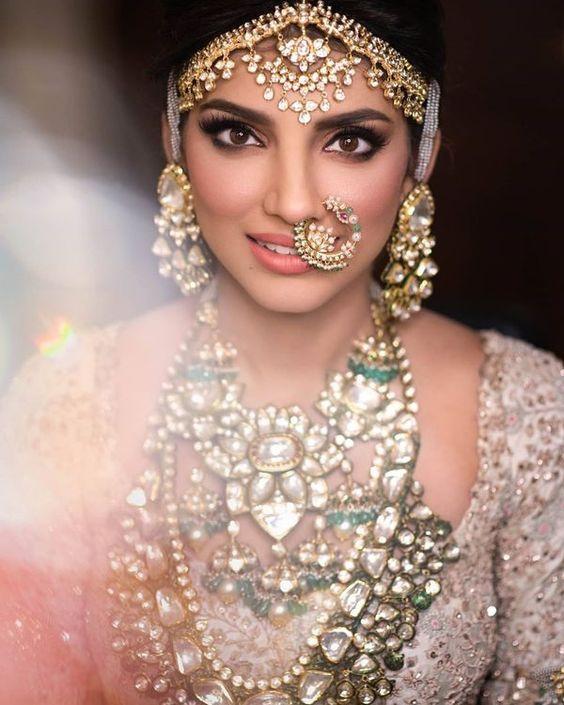 Image Credits - Krsala Jewellery
With a crazy range of Polki jewellery pieces listed above, its dreamy designs, prices, innumerable kinds of the regal Polki and the ultimate guide to differentiate it from Kundan, you are all set to go for the Polki jewellery shopping for the ultimate wedding day. This gold polki is also loved by many celebs like Miheeka.
Polki set essentials - What to buy and at what price
1. Polki earrings
Statement earrings in a Polki set are the most majestic and most convenient jewellery to adorn on any wedding. The starting range for majestic Chandbalis with small sized raw uncut diamonds ranges from one lakh fifty thousand to two lakhs plus. It is one of the royal additions to your jewellery box and adds that regal oomph factor to your wedding look.
So what are you waiting for? Go choose the most regal pair of earrings.
Price range - ₹1.5 lakh to ₹2 lakh
2. Maang Tikka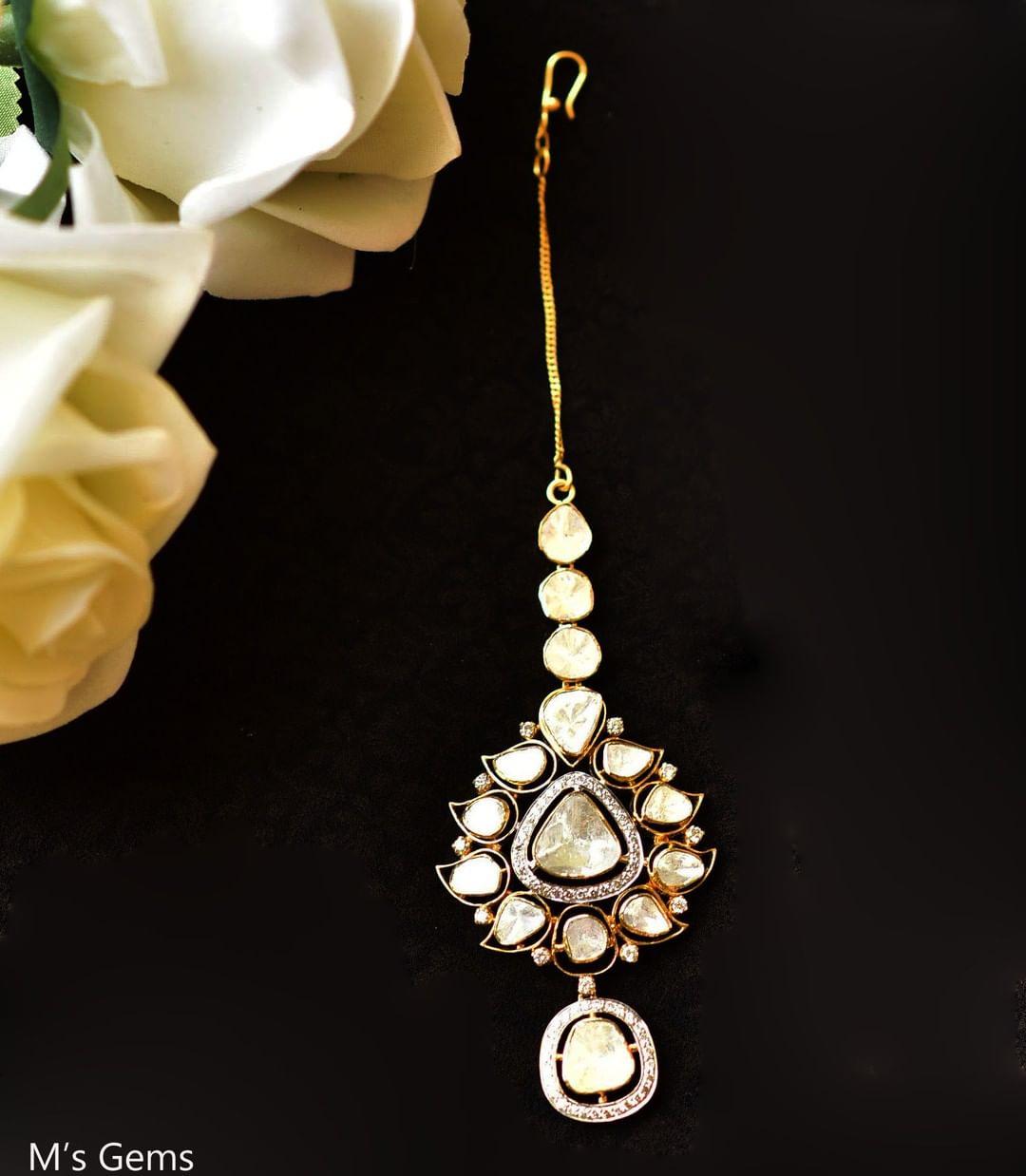 Image courtesy: M's Gems
A statement Maang Tikka in a Polki set is a wonderfully regal piece of jewellery to escalate that wonderful wedding look. Whether a simple elegant one or a huge forehead covering one, a heavy Polki uncut maang tika never runs out of fashion. A general maang tika in 22-carat gold ranges from fifty thousand to a lakh and a half. You can get the artificial variants as well.
Go for it without thinking twice if you want to look like a Maharani at your wedding. If you are looking for a fusion look for the big day, pair a fusion gown with a Polki maang tika and let the regal look do the talking.
Price range - ₹50,000 to ₹1.5 lakh
3. Polki set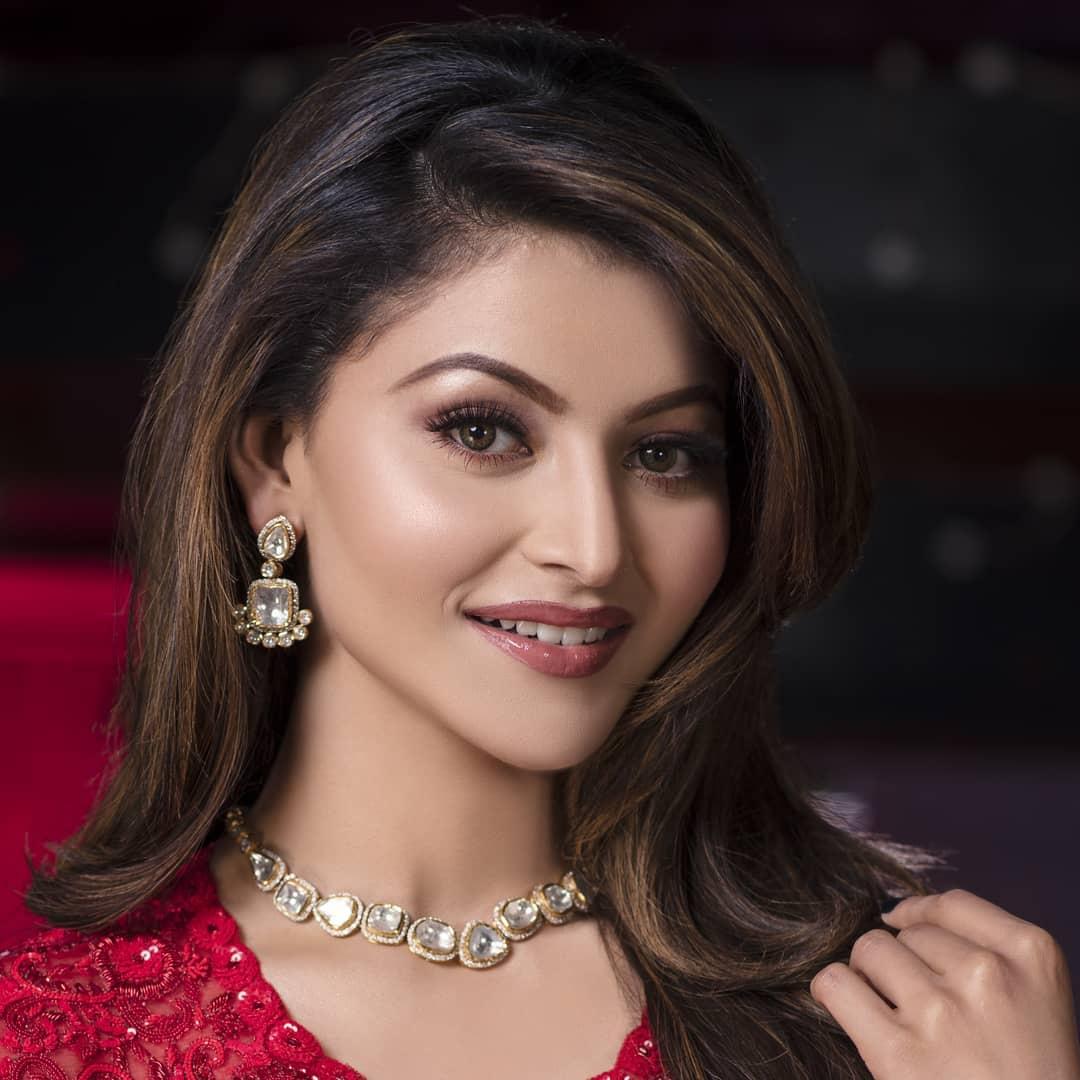 Image courtesy: Diamond Wedding Jewellery on Instagram
The title of the ultimate Polki set that is doing rounds on celebrity Instagram feeds, wedding photo albums and everything related to the bridal fashion is equally shared by the fantastic Choker set and the majestic jadau set. The range of the sets goes from two lakh to a whopping three crores.
If simplicity is what you swear by, then even single or double line diamond studded Polki set is an ideal choice for the high-end reception or engagement look.
Price range - ₹2 lakh to ₹3 crore
4. Polki Kada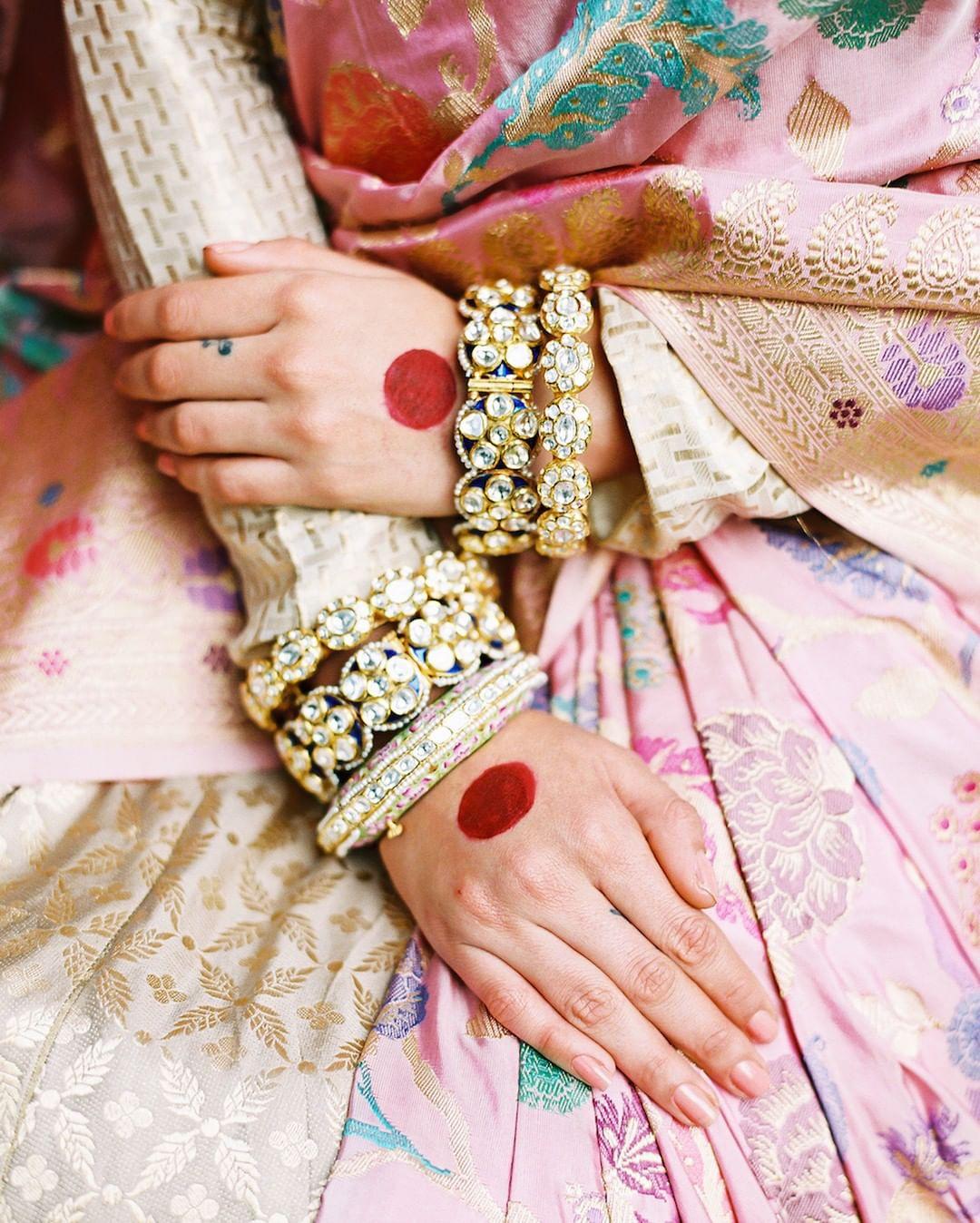 Image courtesy: Raniwala Kadas
Polki Kadas are a must part of every bridal Polki set. Some of the sets have either a Polki Kada or a Polki bracelet. With raw diamonds studded on the regal Kadas, the lovely piece of jewellery becomes an integral part of every Polki set. If you want to flaunt that Polki on your engagement day while shooting that dreamy exchange of rings or after the heavenly bridal mehndi has left its colour, then Polki Kadas is the ultimate way to go.
The bigger the diamonds and precious stones, the higher the price. It starts at about two lakhs and goes up to over ten lakhs.
Price range - ₹2 lakh to ₹10 lakh
5. Polki bracelet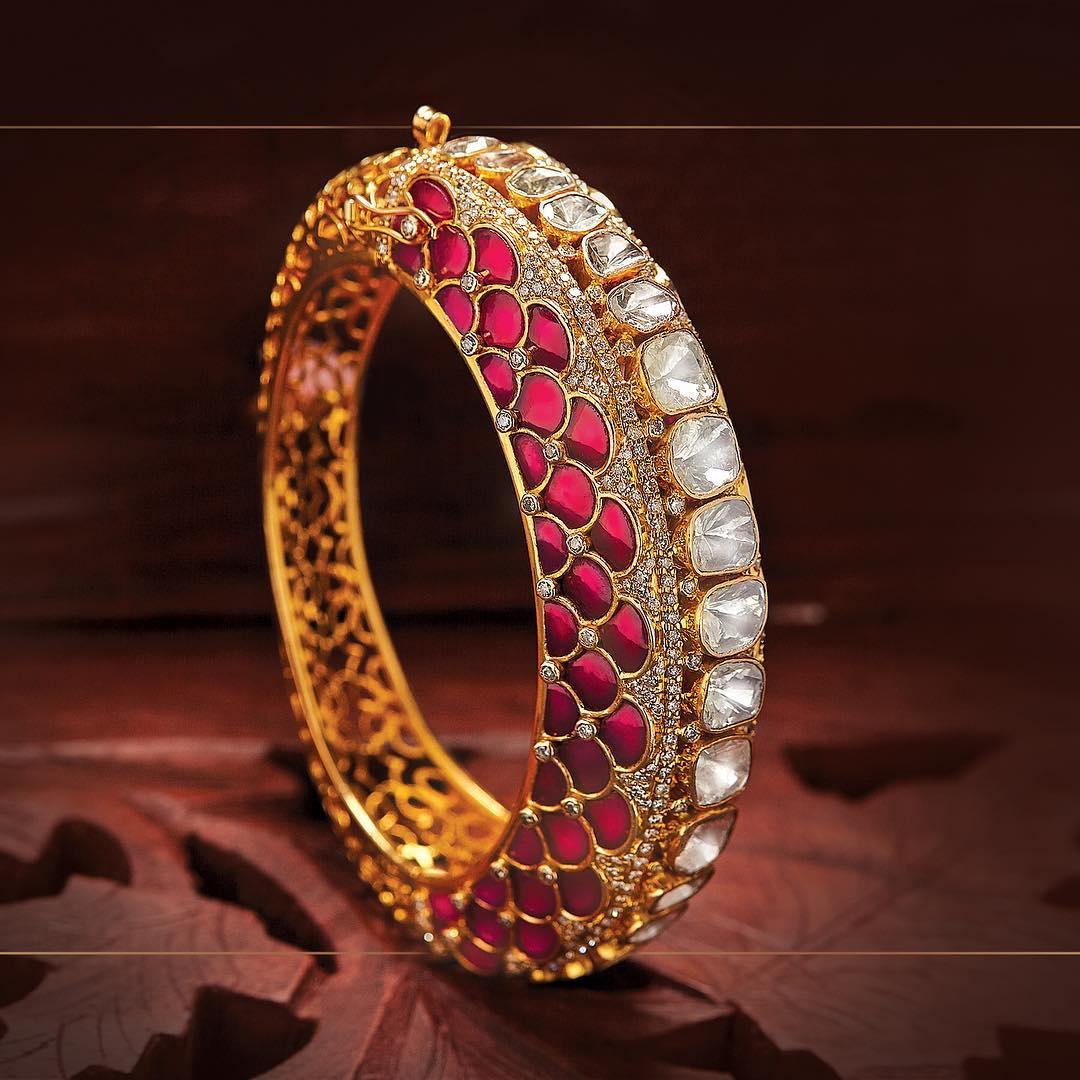 Image courtesy: K Zinzouwada Jewellers
Often works interchangeably with the Kadas is the big Polki bracelet. Mostly popular in the regal Meenakari work, the Polki bracelet adds a Rajputi look to your entire bridal look. If you want to feel like the Rajput Queen, don't forget the Polki bracelet.
An elegant Polki bracelet can be bought for around ninety thousand to one and a half lakh for thicker ones.
Price range - ₹90,000 to ₹1.5 lakh
6. Polki ring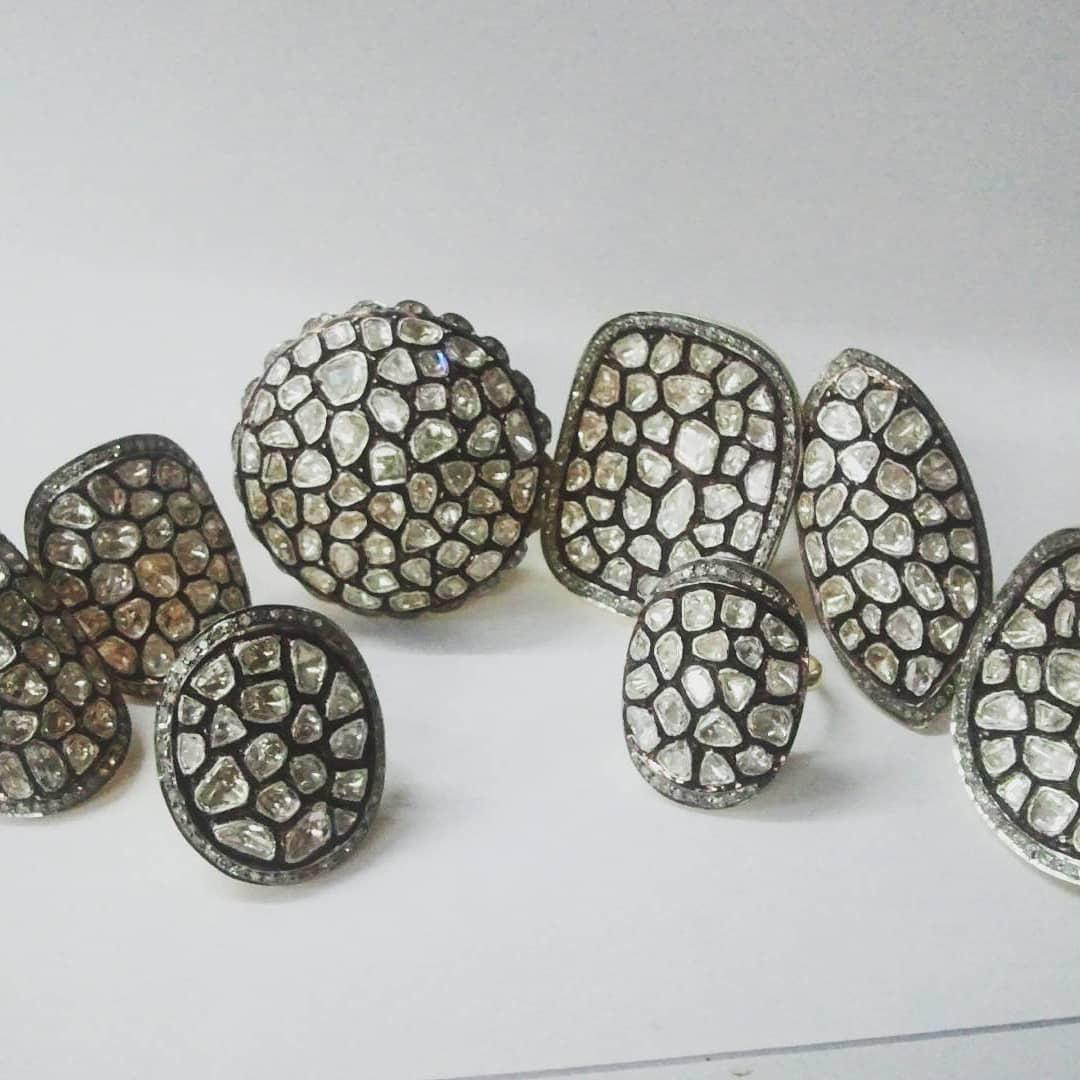 Image courtesy: Victorian Jewels
When it comes to Polki set, the lovely diamond-studded ring is a must part of every Polki set. On the ultimate day of the wedding when it is finally time to flaunt that bridal mehndi adorning your hands, the big Polki ring can just not be missed!
A big Polki ring can be bought around a budget of sixty thousand to over two lakh rupees.
Price range - ₹60,000 to ₹2 lakh
7. Polki Nath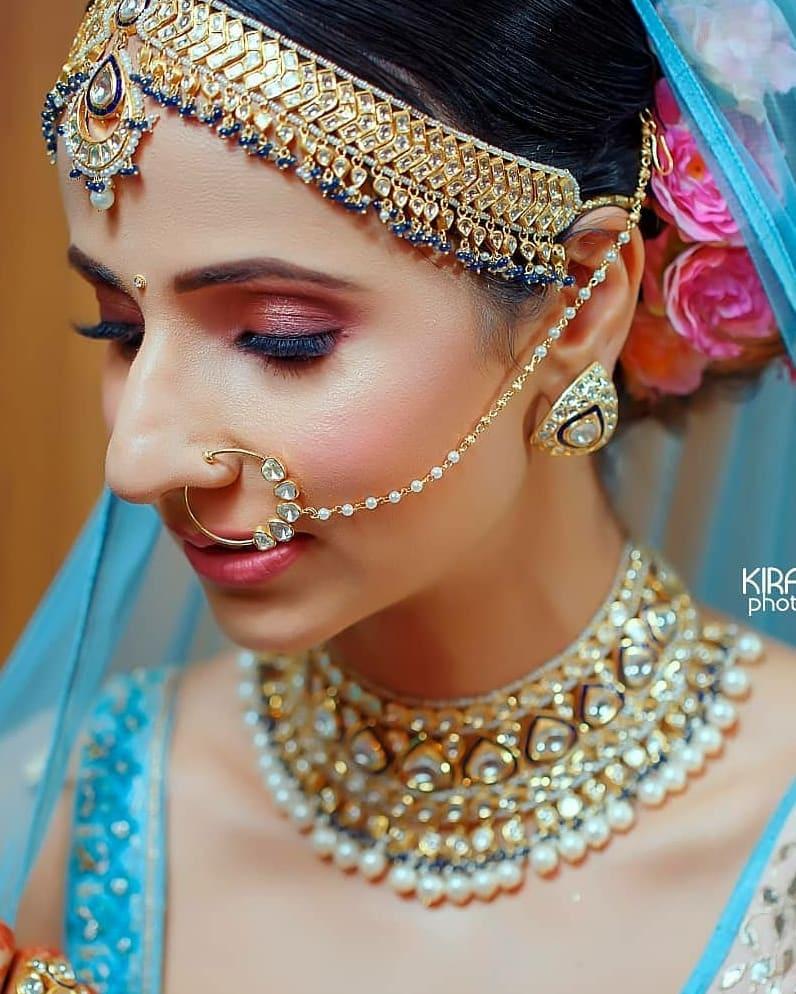 When it comes to bridal Polki set, the Nath or the bridal nose ring is a very significant part of it. Flaunt that regal diamond studded Nath with your heavy bridal lehenga to complete the traditional wedding Shringaar. You are all set to flaunt that beauty in your wedding pictures. A simple yet big in size Polki Nath can be bought for about ninety thousand.
Price range - ₹1.5 lakh to ₹2 lakh
Whether you are looking for jewellery for the engagement look, Mehndi look or the ultimate wedding look, you have every piece of information that you need right here.
We hope our guide to Polki set could be of some help and you will no more be afraid to go to that bridal Polki tour! Go prepare a budget for yourself and get, set Polki shopping!
Share with us in the comments below that which is your most preferred piece of statement jewellery from the Polki set.
With words by Megha Sawhney