Know Where to Find These Sparkling Kundan Jewellery Sets (With Prices) and Be the Show-Stopper at Every Event!
Kundan is the kind of jewellery that's loved by almost every girl. If you too are looking for some magnificent Kundan jewellery sets with prices, this one is for you. Know all the right names of the shops where you can find them.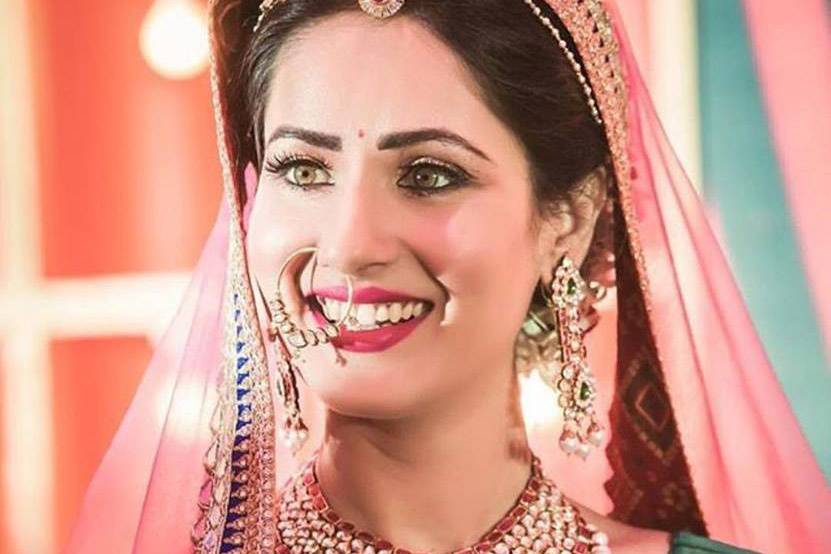 Why have Kundan jewellery sets become so popular among brides? Mainly because of its versatile nature! Whether it's a hip Cocktail party or a traditional wedding ceremony; whether you're draping a bright yellow saree on your Sangeet or sporting a pink lehenga on your reception - Kundan (in its various versions) can be the answer to your jewellery woes. So now you must be excited to know more! Take a look at some gorgeous Kundan jewellery sets with prices and know about all the right places where to find them!
1. The Classic Golden Touch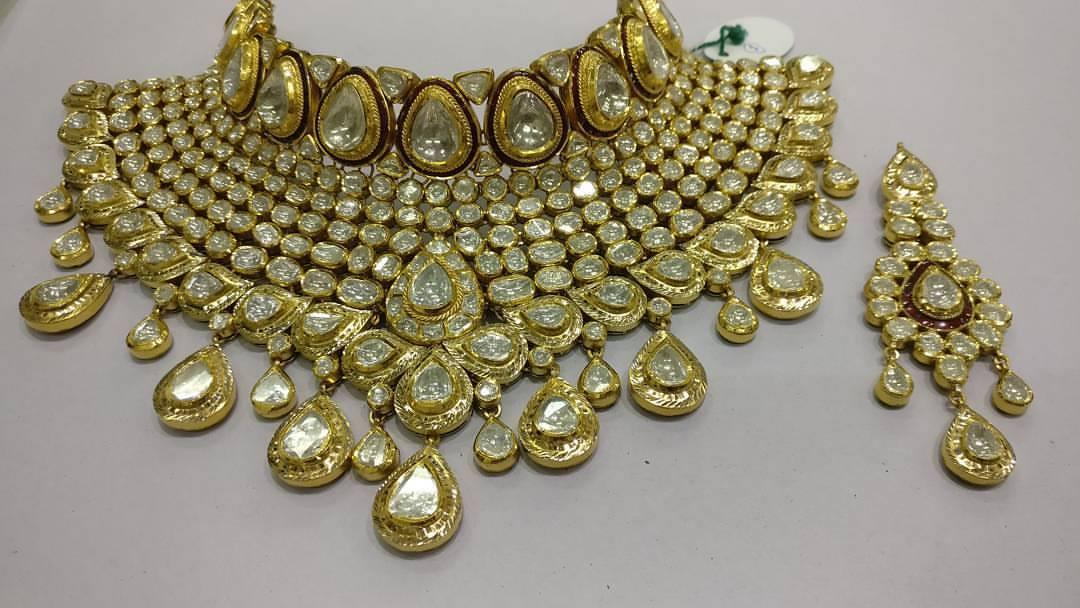 The classic golden Kundan necklace with large stones is always a winner among brides. If you're not too much into wearing purely traditional gold jewellery on your wedding ceremonies, you can go with a golden based Kundan set and never go wrong! And if not the whole set, you can maybe just go with a pair of earrings.
Now, take a look at the store names for Kundan jewellery sets with prices:
Where to find them:
2. White it up with pearls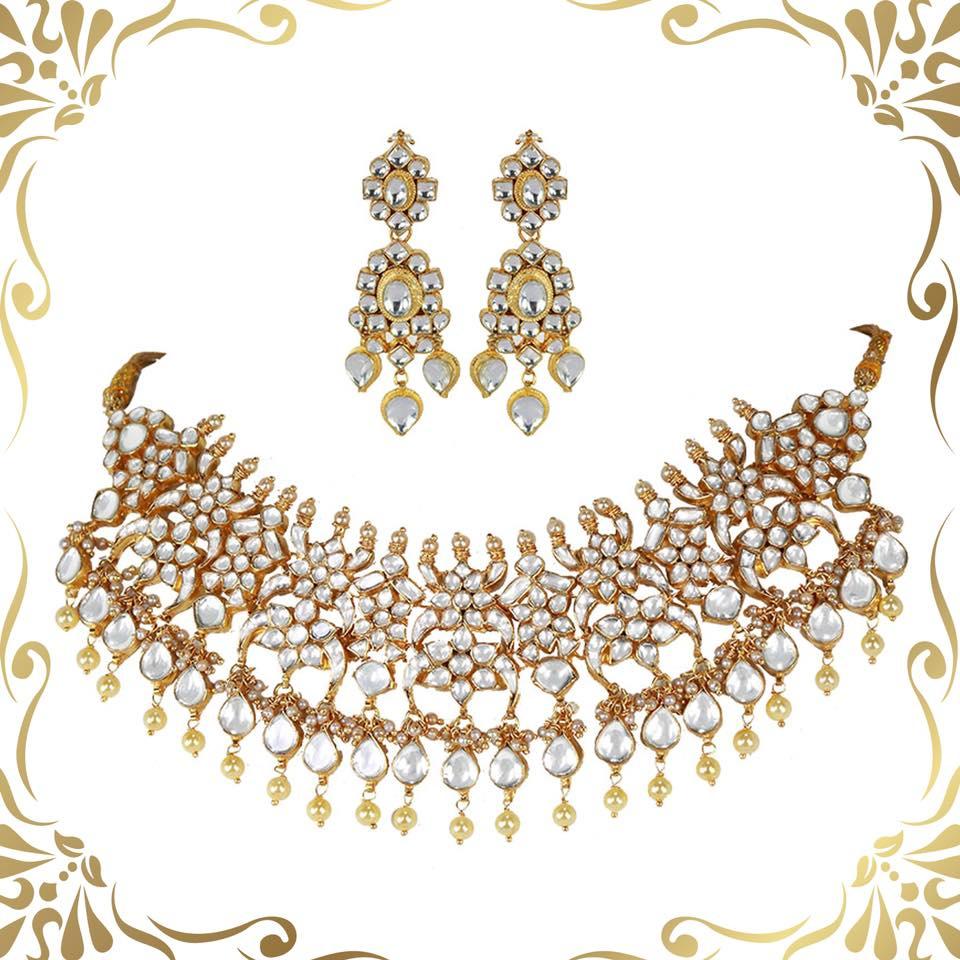 Nothing looks more elegant than a Kundan set with white pearls in them. Sport an ivory Anarkali suit or a dress to go with it and you will rock that Sangeet night like a star! The teardrop pearls dangling from the edge gives the necklace a fuller look and would be just perfect for an evening event. The combination with a subtle hint of gold only adds loads of grace to your Kundan set.
Here are the store names for Kundan jewellery sets with prices:
Where to find them:
3. Emerald Choker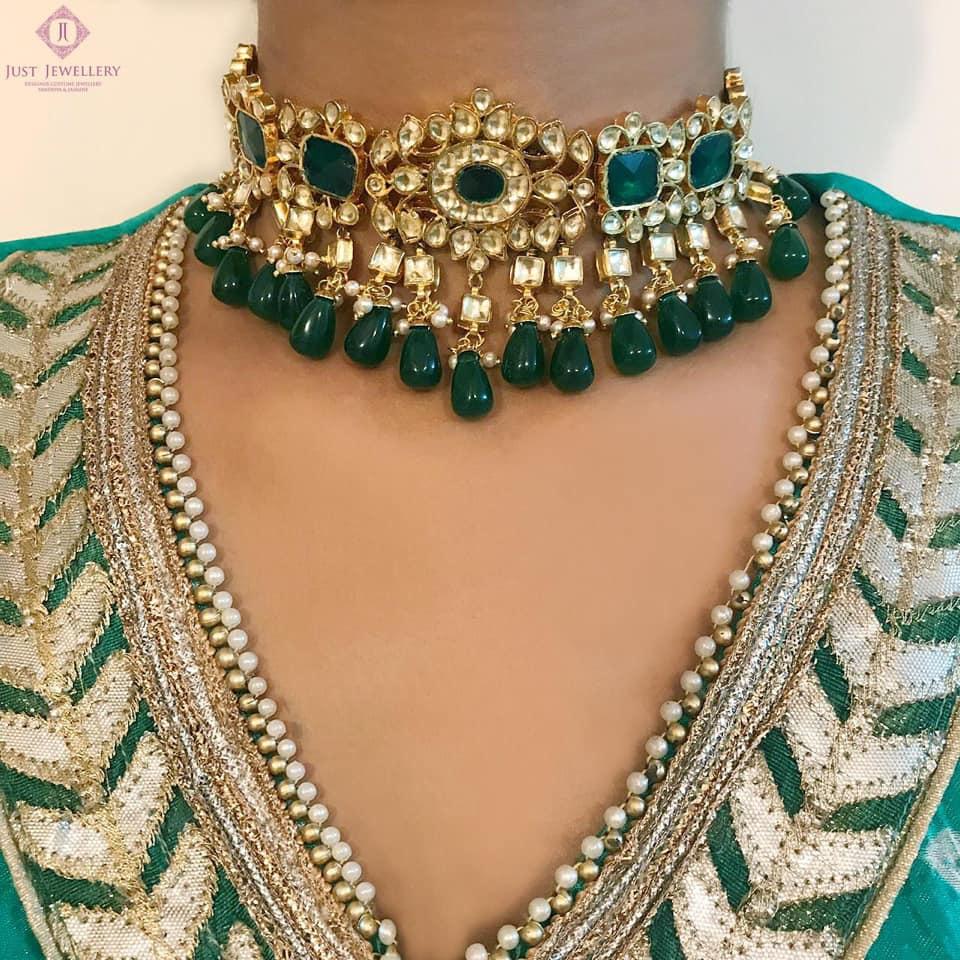 Are you ready to flaunt a little attitude with a sassy Kundan necklace on your engagement night? Try an evergreen emerald choker! The bold green stones in different shapes flashing on your golden Kundan necklace will definitely add style and drama to your whole bridal outfit. Go for a plunge neck dress or a suit to keep an exclusive spotlight on your necklace. Forest or bottle green with zari and golden base would do perfect justice to this glamorous neck-piece.
Now let us walk you through the store names for Kundan jewellery sets with prices:
Where to find them:
4. Twinkling Feet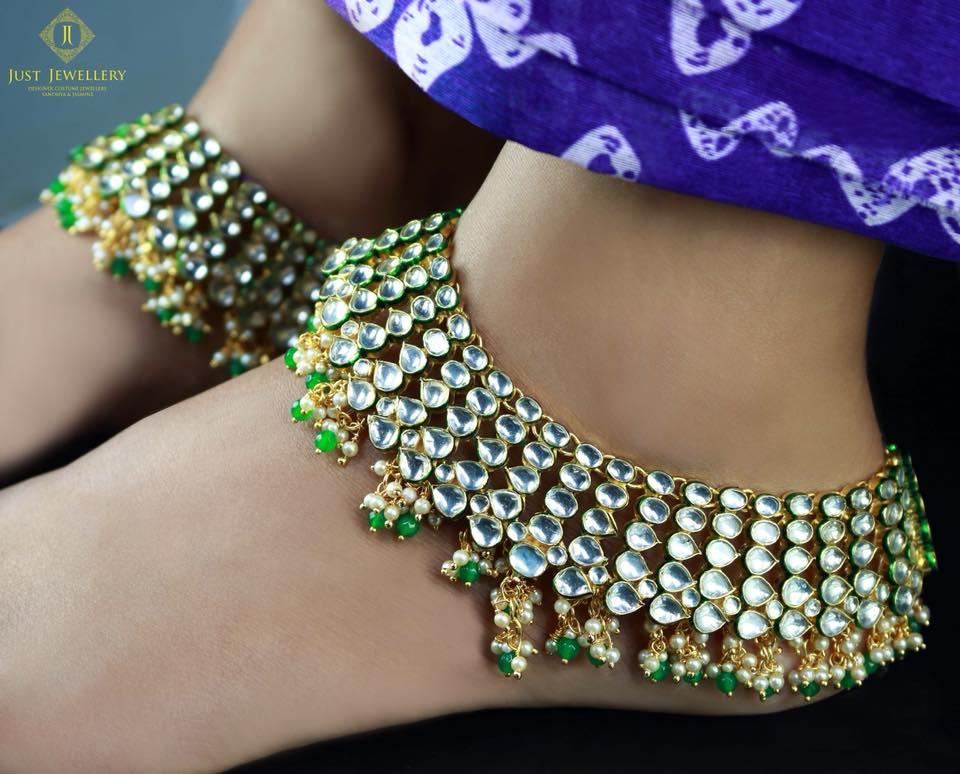 How about some adornment for your lovely feet? Bring out that Pakeezah vibe with a pair of spectacular Kundan anklets as a part of your Kundan jewellery set. You can go for clear stones and decide the breadth of you Payal depending on the function. If it's a Haldi event during the day, you may want to go for a thinner anklet.
For a Sangeet ceremony, wearing broad Payal would just add on to the celebratory theme. Choose an anklet with a bunch of tiny beads hanging from the edge. It looks pretty and the sound is just so melodious! If you're interested to know about the store names for Kundan jewellery sets with prices, here they are:
Where to find them:
5. Give me Red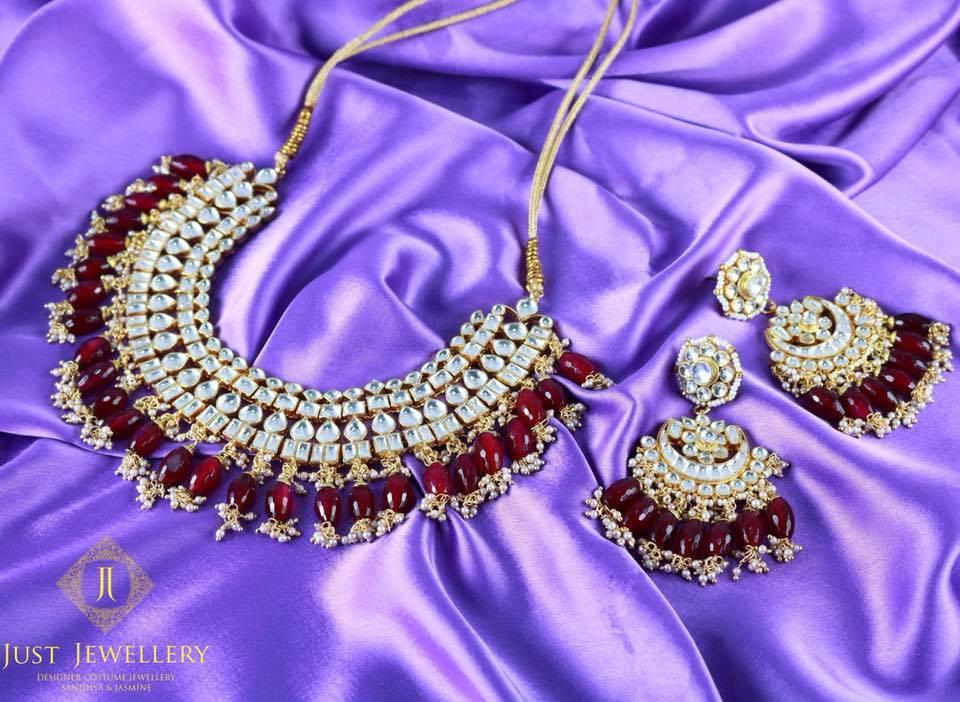 Kundan sets always go excellently with red stones. The colour combination of dull gold and red is a sure shot winner! Whether you decide to wear a gorgeous blood red lehenga on your wedding or go for softer hues of pink, rust and orange for a day event, you can comfortably trust a Kundan jewellery set with red stones. So let's take a look at the stores for Kundan jewellery sets with prices:
Where to find them:
6. Ruby & Emeralds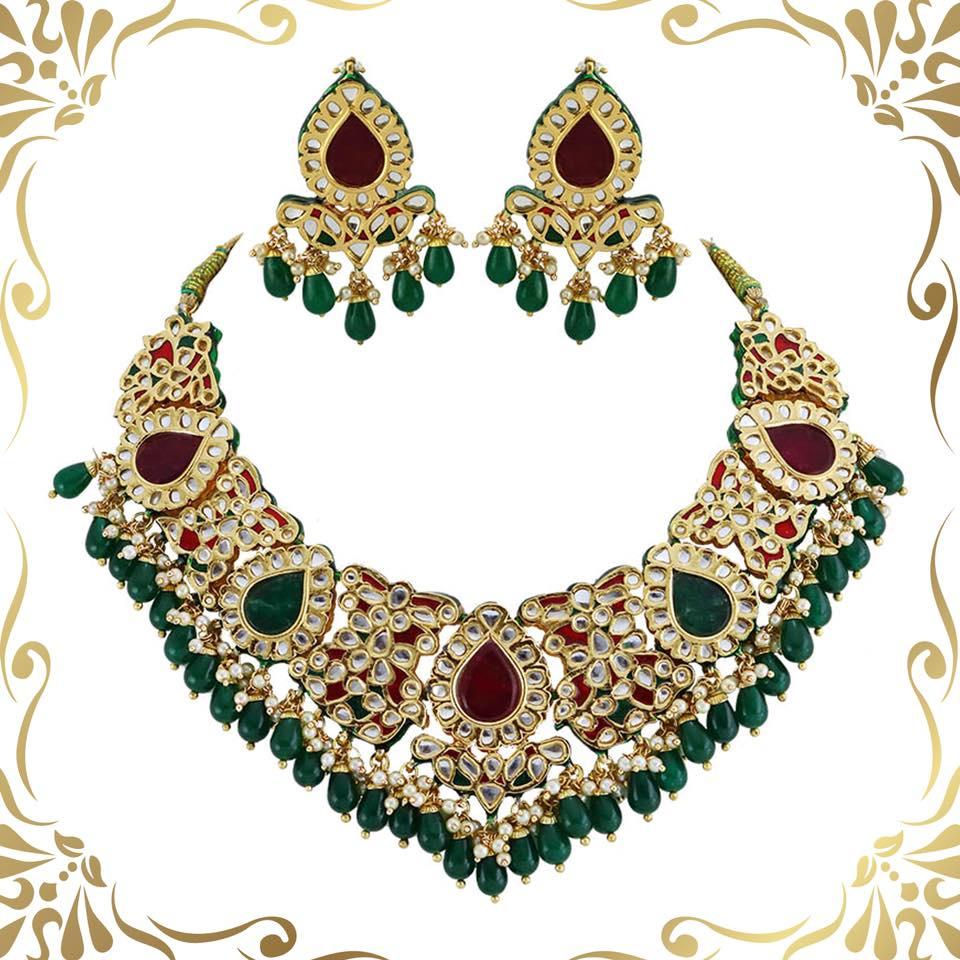 For the brides who simply love colours, try a Kundan necklace with both ruby and emerald! The three colour combo will totally take the glam factor up a notch. Wear a red Banarasi saree, soft pastels, green lehenga or a mirror work lehenga- this necklace will complement every attire. And here are the store names for Kundan jewellery sets with prices:
Where to find them:
Now you know the important names of the stores in India for your own Kundan jewellery sets (with prices). You can also explore the online stores for buying your jewellery. Try mixing and matching up your Kundan set with other kinds of jewellery for an exotic look. Sport different open hairstyles, pair up with some Kundan stone accessories - show your Kundan adornments to the world proudly.
Choose your ornaments that will accentuate your already gorgeous self!