25+ Anarkali Designs For the New Age Brides
Can't walk properly in saree? Or find lehenga choli way too heavy? Well, if this is why you don't want to go for Indian outfits, wait. Here is the solution. Check out these latest Anarkali designs. We are sure you're going to fall in love with these!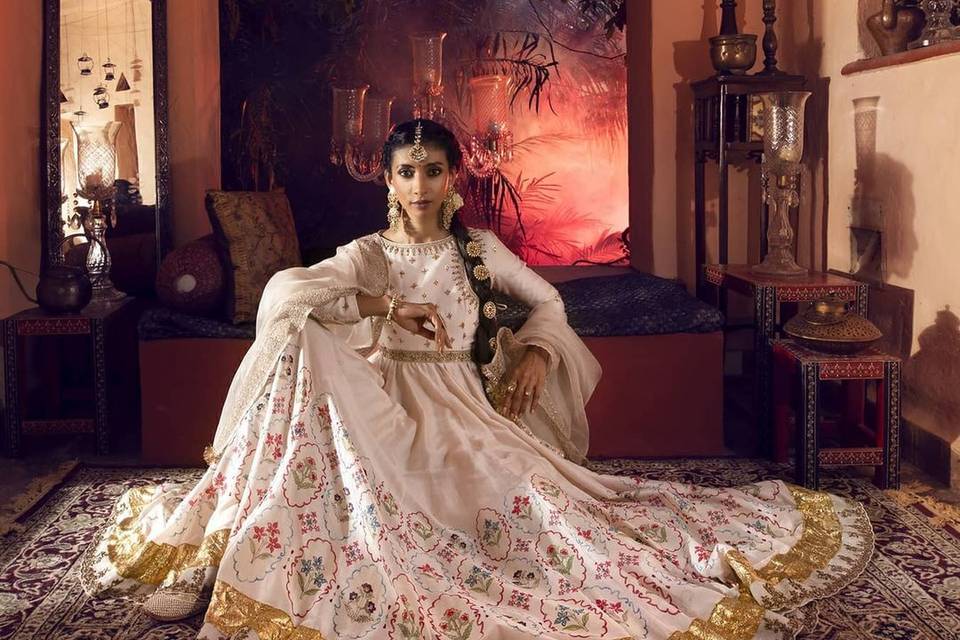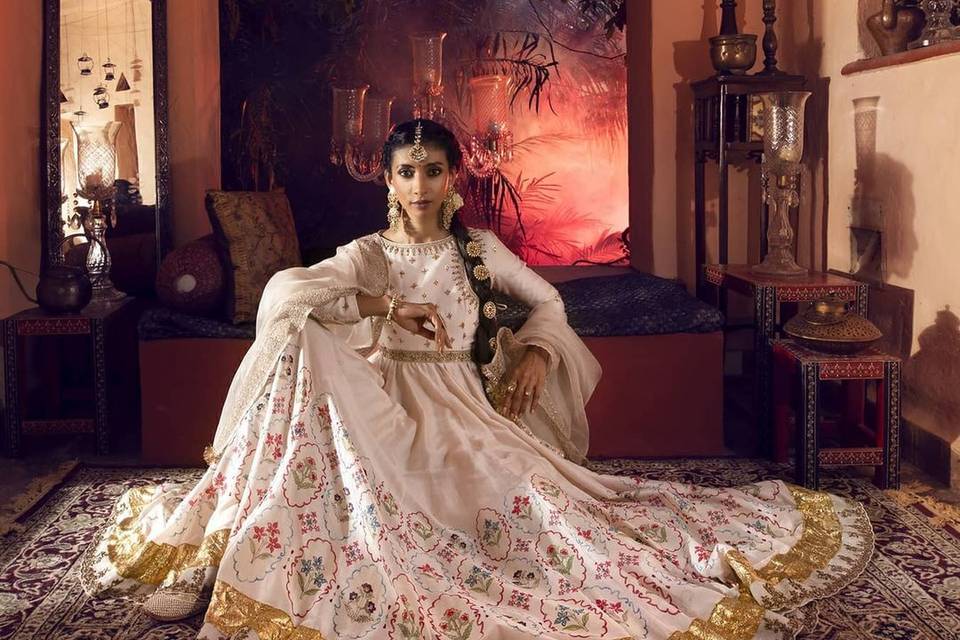 Image Credits - Anju Modi
Even though every woman looks her best in ethnic wear, not every woman wants to go for it because of the discomfort they feel in it. That's where Anarkali dresses come into the picture. Anarkali designs are part of the most voguish as well as comfortable Indian attires.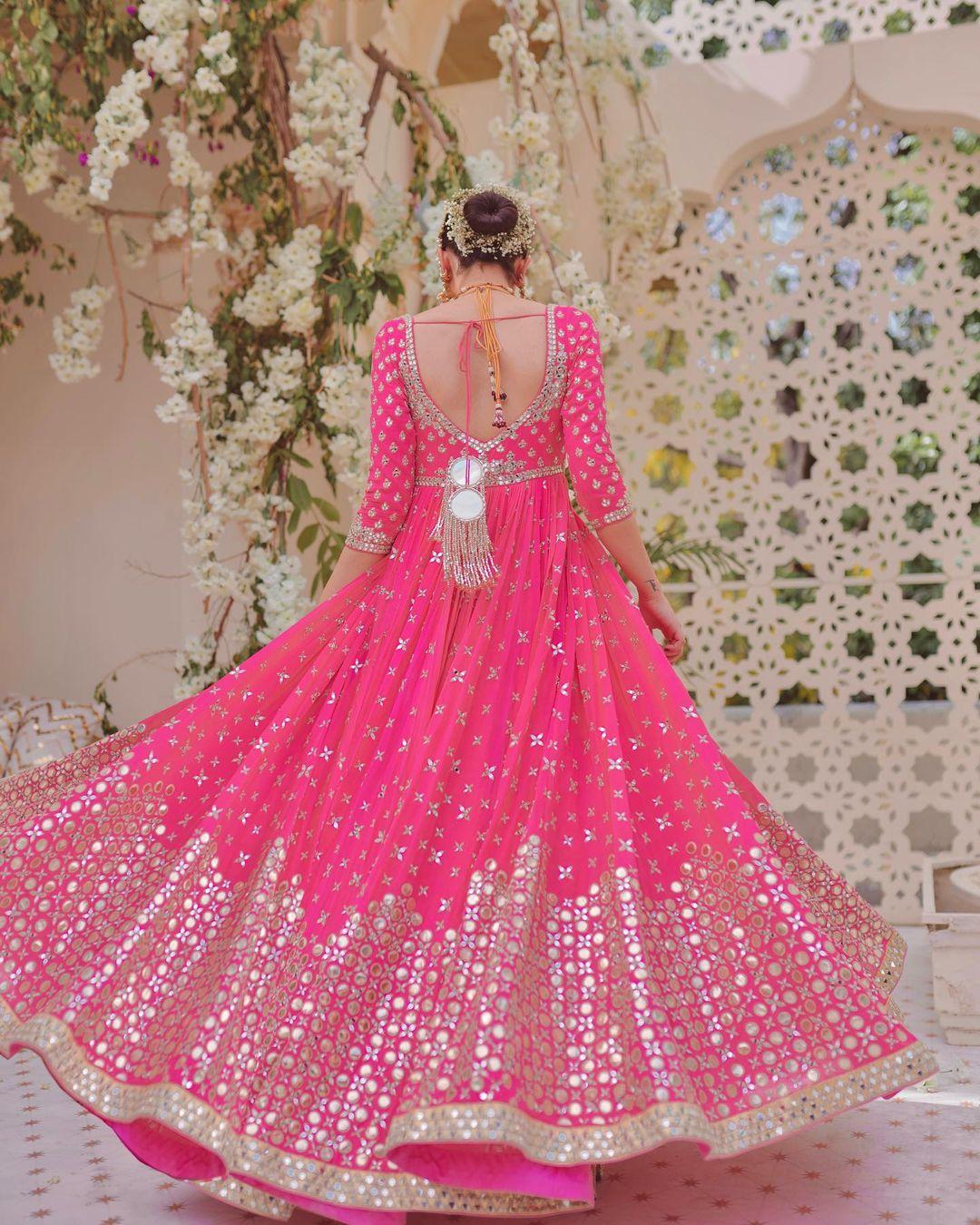 Image Credits - Abhinav Mishra
Bollywood style icons such as Deepika Padukone, Kareena Kapoor Khan, and Alia Bhatt have given us #ethnicweargoals wearing these elegant Anarkali dresses. But wait, not only them, but you can also slay in these trendy beauties. Have a look at these jaw-dropping Anarkali designs which are much in talks these days.

In this article -
1. Latest Anarkali Designs
2. Wedding Anarkali Dresses Designs
3. Simple Anarkali Dress Designs
Latest Anarkali Designs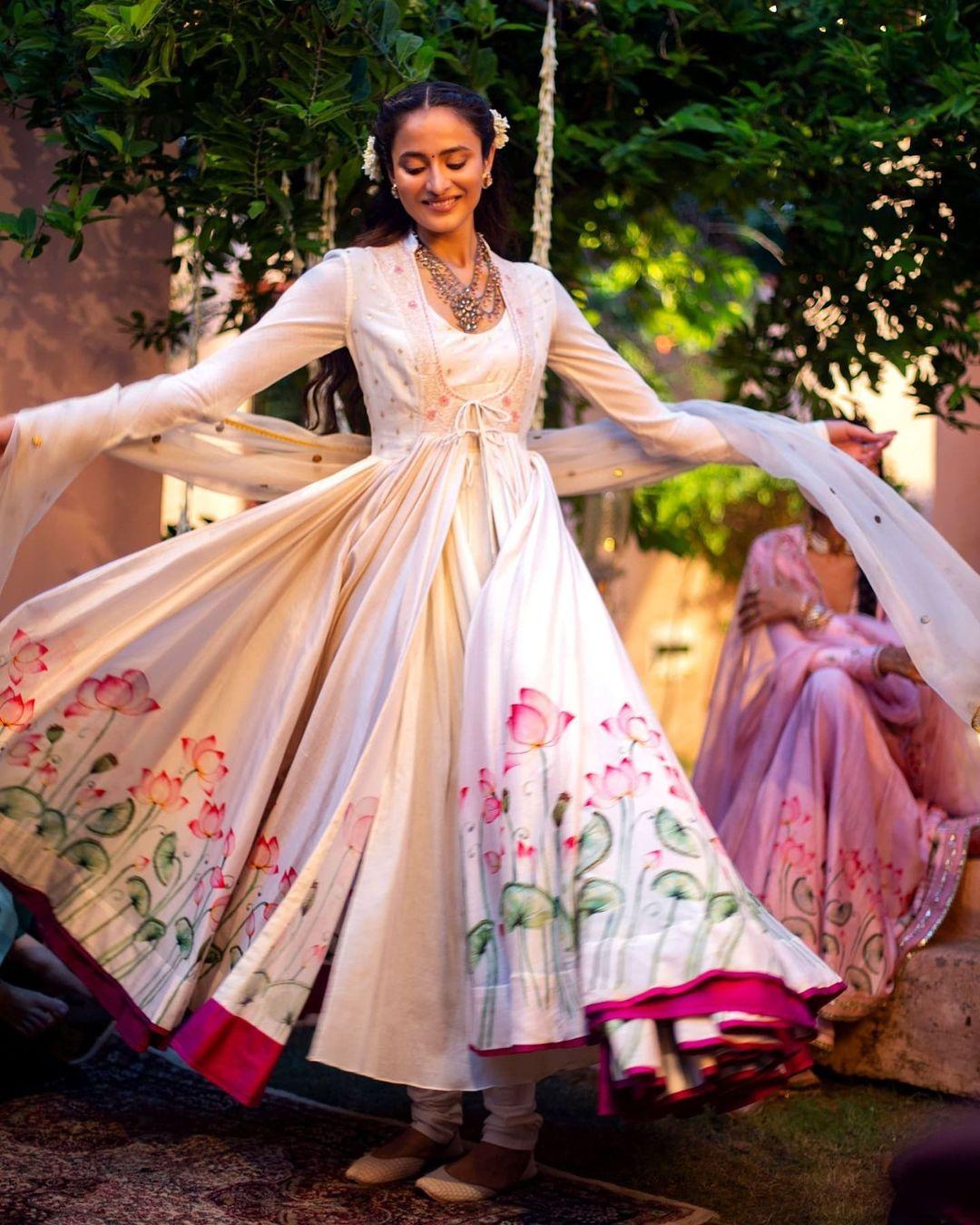 Image Credits - Anju Modi
From Sabyasachi Mukherjee, Anju Modi to Anita Dongre, these well-known fashion designers pretty well know how to make any Indian attire look glamorous. Let's take you back in time! Do you remember Sabyasachi's white elegant Anarkali dress worn by Deepika Padukone while she was flying to Bangalore for her wedding reception?
Classic Black and Golden Anarkali Dress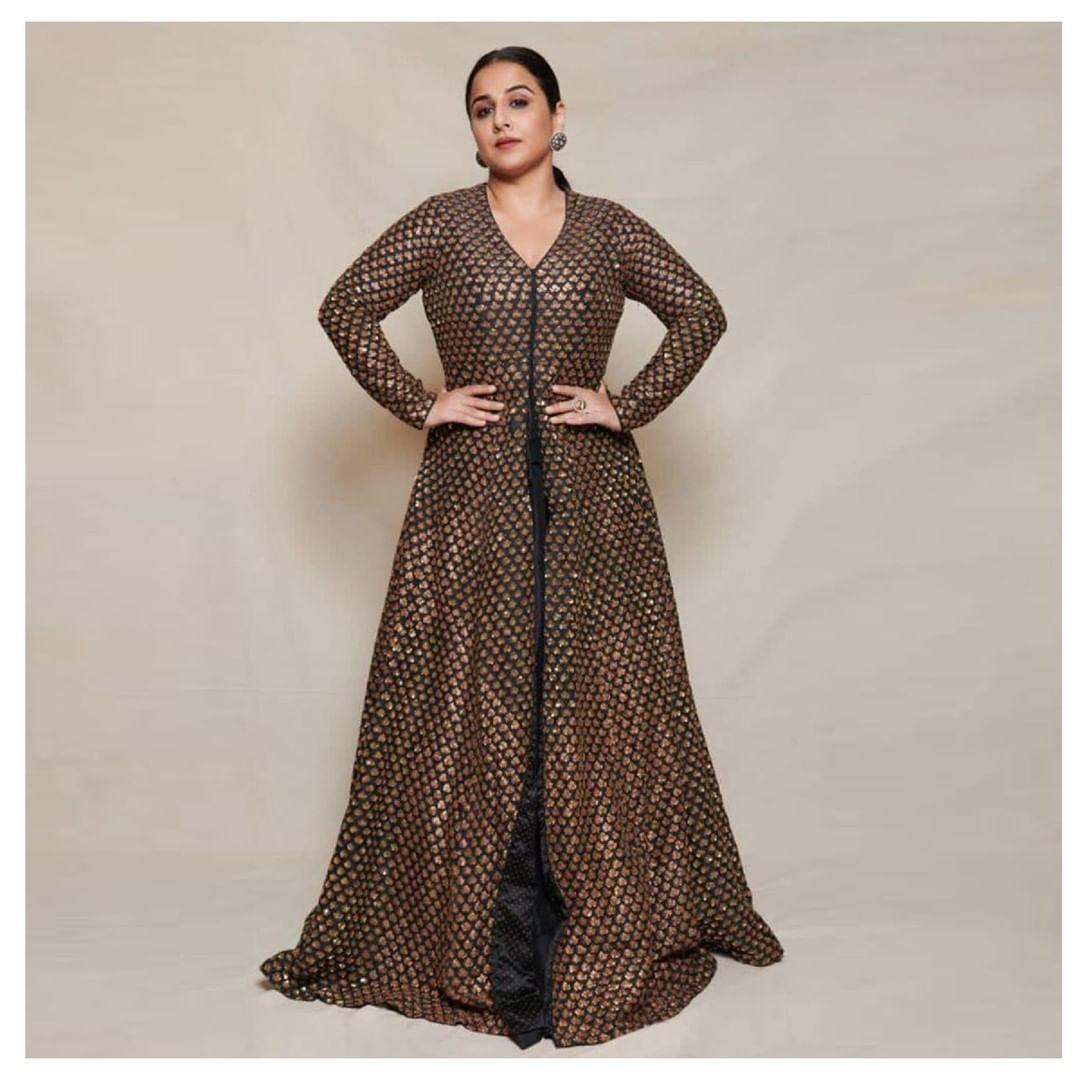 Or those graceful Anarkali dresses worn by Vidhya Balan that has made all of us go wow! Yes, that's the beauty of an Anarkali dress. Already wishing to have one such Anarkali? You just thought of it and we have got it for you. Check out these stunning Anarkali designs mentioned below!
Stunning Blue Anarkali Dress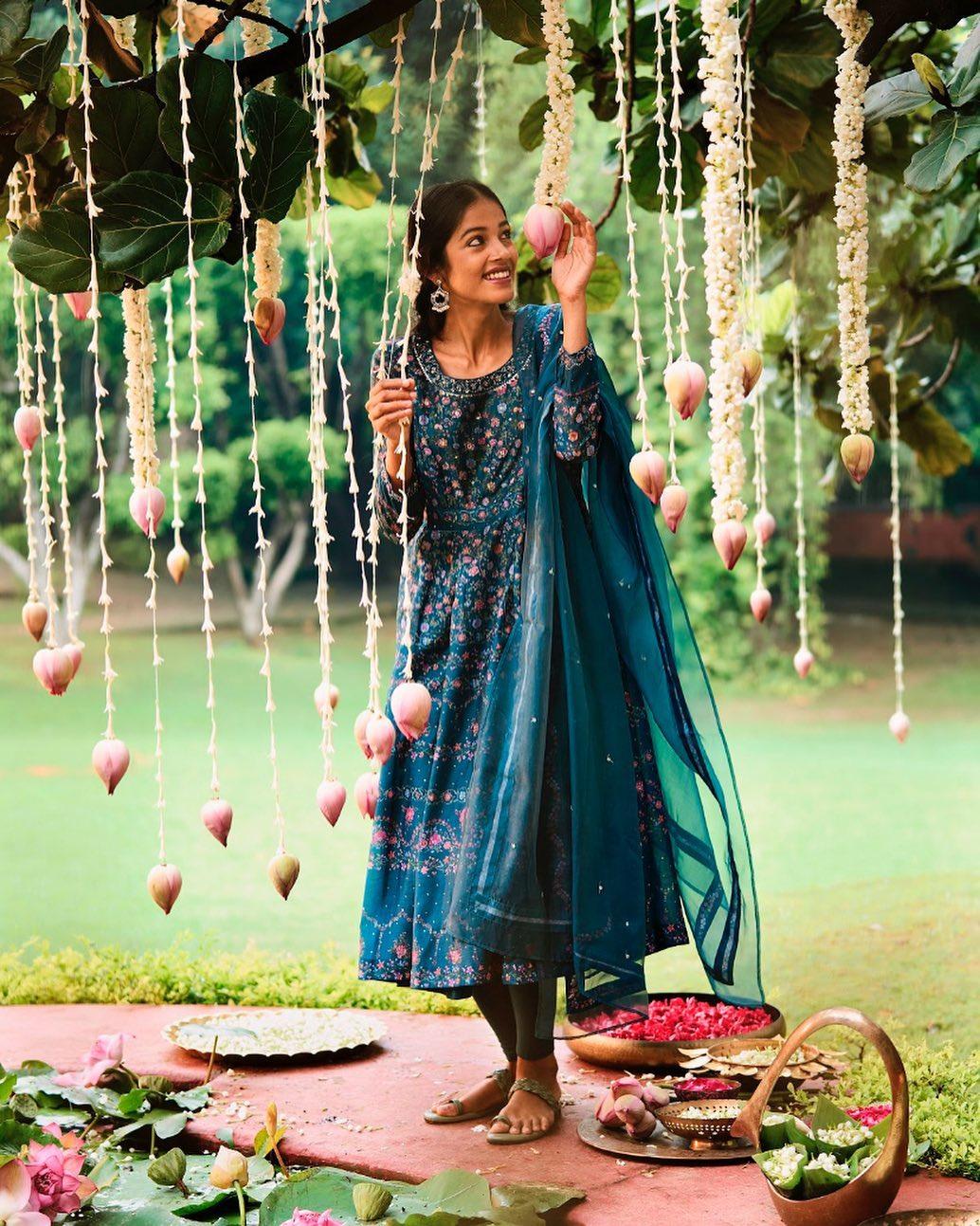 Image Credits - Rahul Mishra
This blue hued Anarkali dress looks phenomenal on her. This Anarkali design is a must-pick to flaunt your elegance gracefully. We find it super dreamy and mesmerizing!
Everyday Anarkali Dress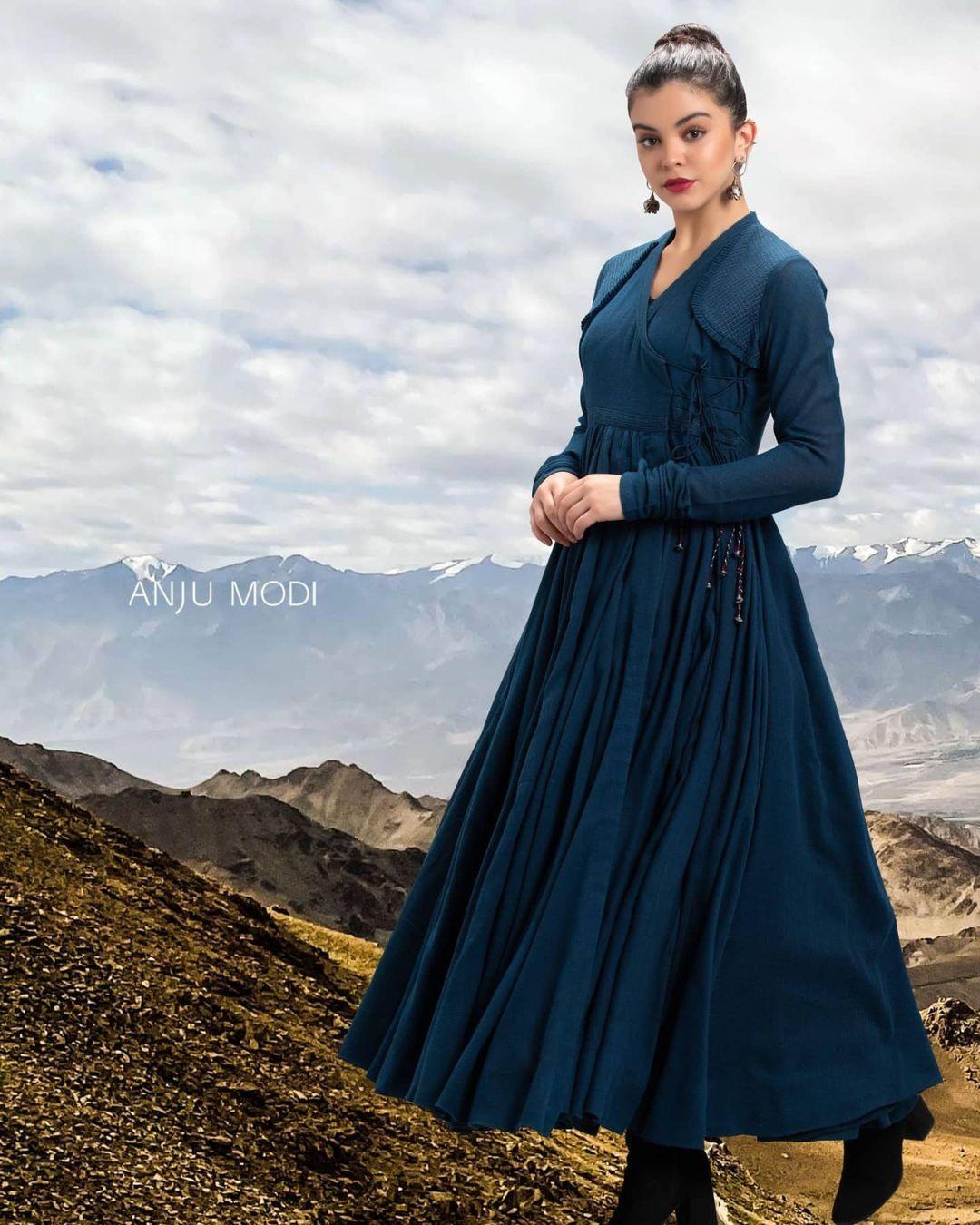 Image Credits - Anju Modi
And this pick right here fulfills all the desires of a woman who wants to maintain that classy vibe. And what if we say, you can have them in your Anarkali dresses as well? Wouldn't you be on cloud nine? Well, this beautiful Anarkali dress with bell sleeves is a perfect option for women who love to experiment with their looks. These types of Anarkali designs make you look so fashionable and maintain that traditional vibe at the same time!
Powder Blue Pearl Drop Anarkali Dress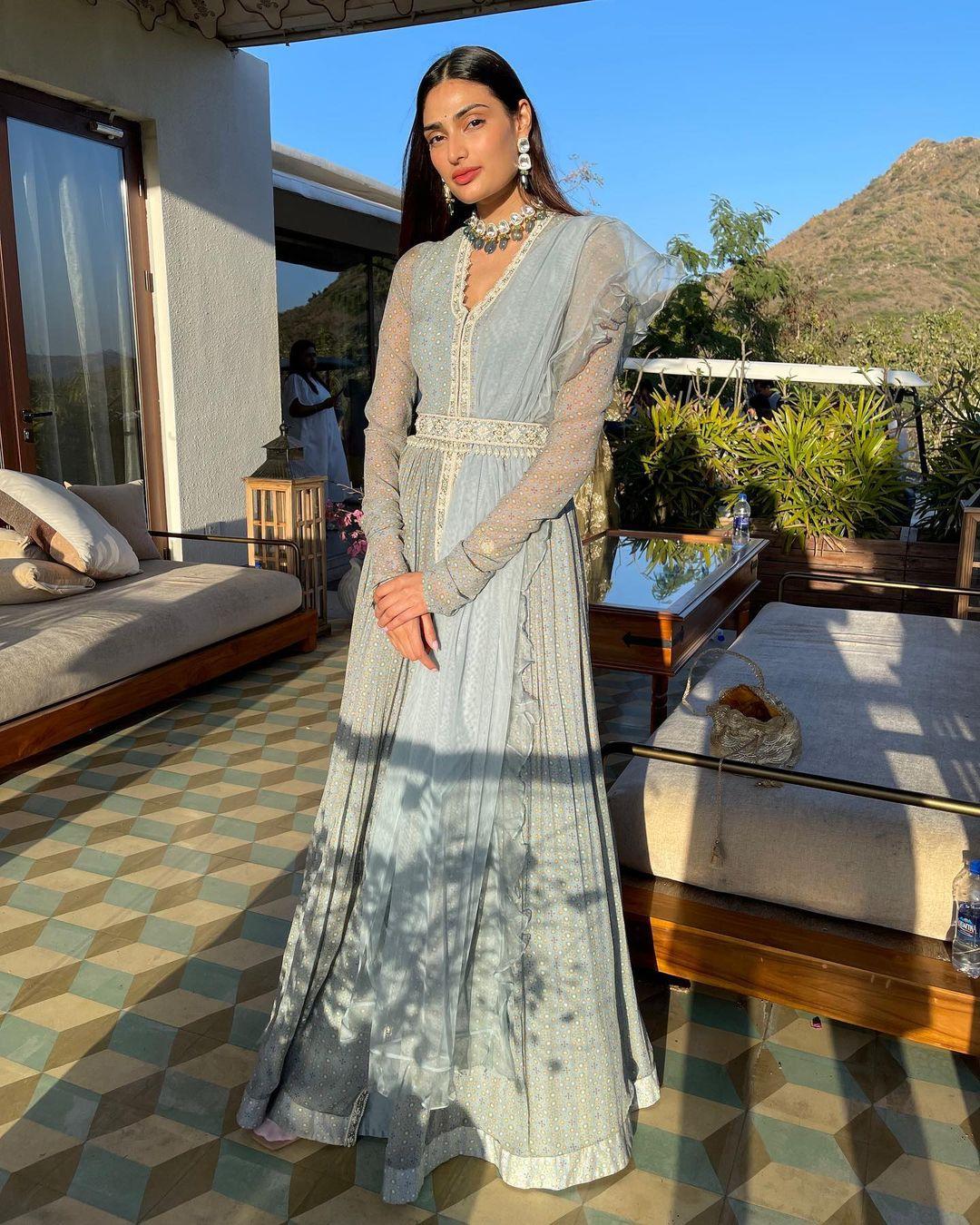 Image Credits - Ridhi Mehra
The gorgeous actress wears a flawless powder blue Anarkali dress. With it, she has added a hand-crafted pearl drop belt. Isn't Athiya Shetty looking drop-dead gorgeous?
Short Anarkali Dress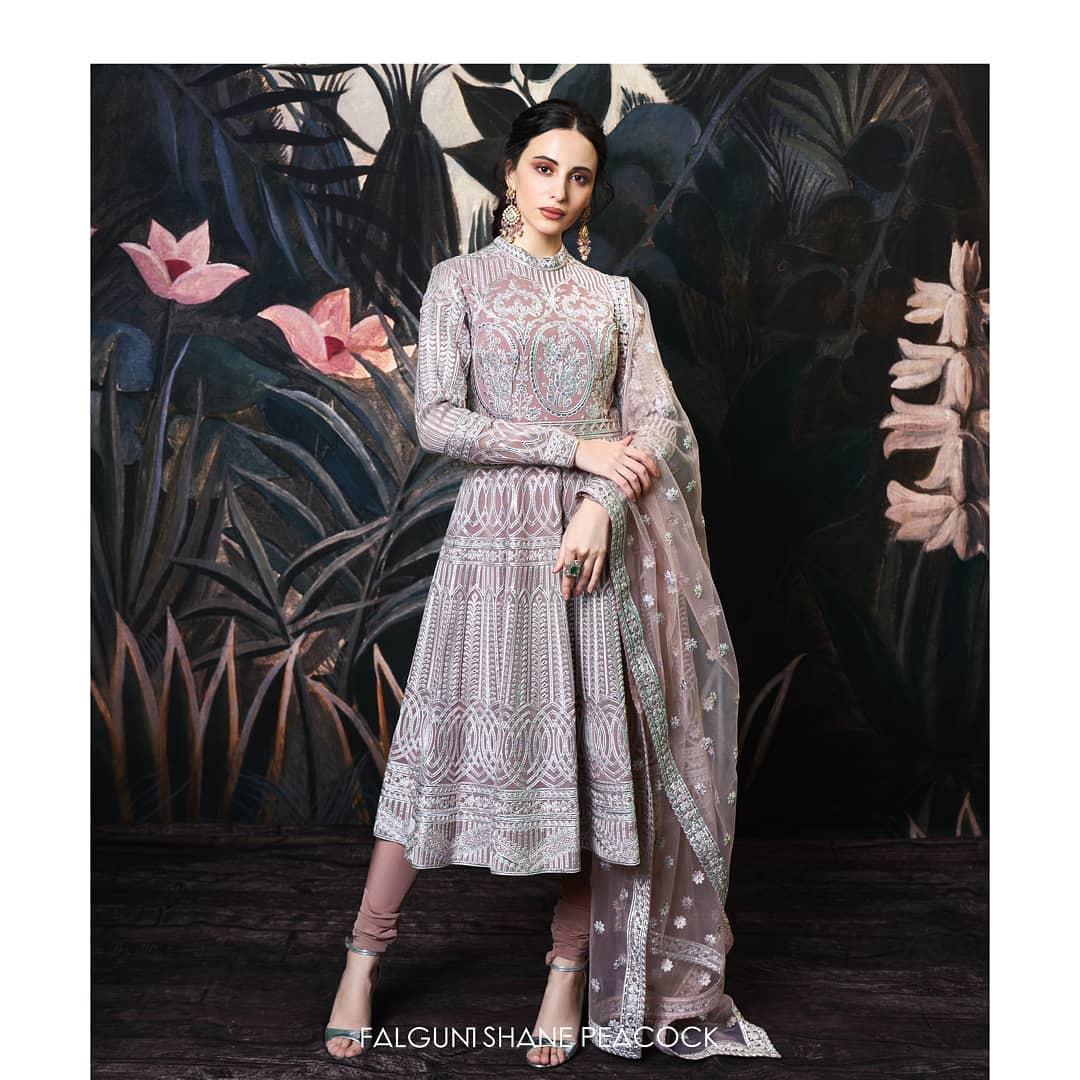 Image Credit - Falguni Shane Peacock
This Anarkali Dress in mauve with foliage embroidery in chrome appliqué work is suitable for the daytime ceremonies during the wedding. The elegant, chic and easy-to-wear outfits also make an excellent choice for the mothers, sisters, and bridesmaids of couples to be married.
Royal Extravaganza Anarkali Dress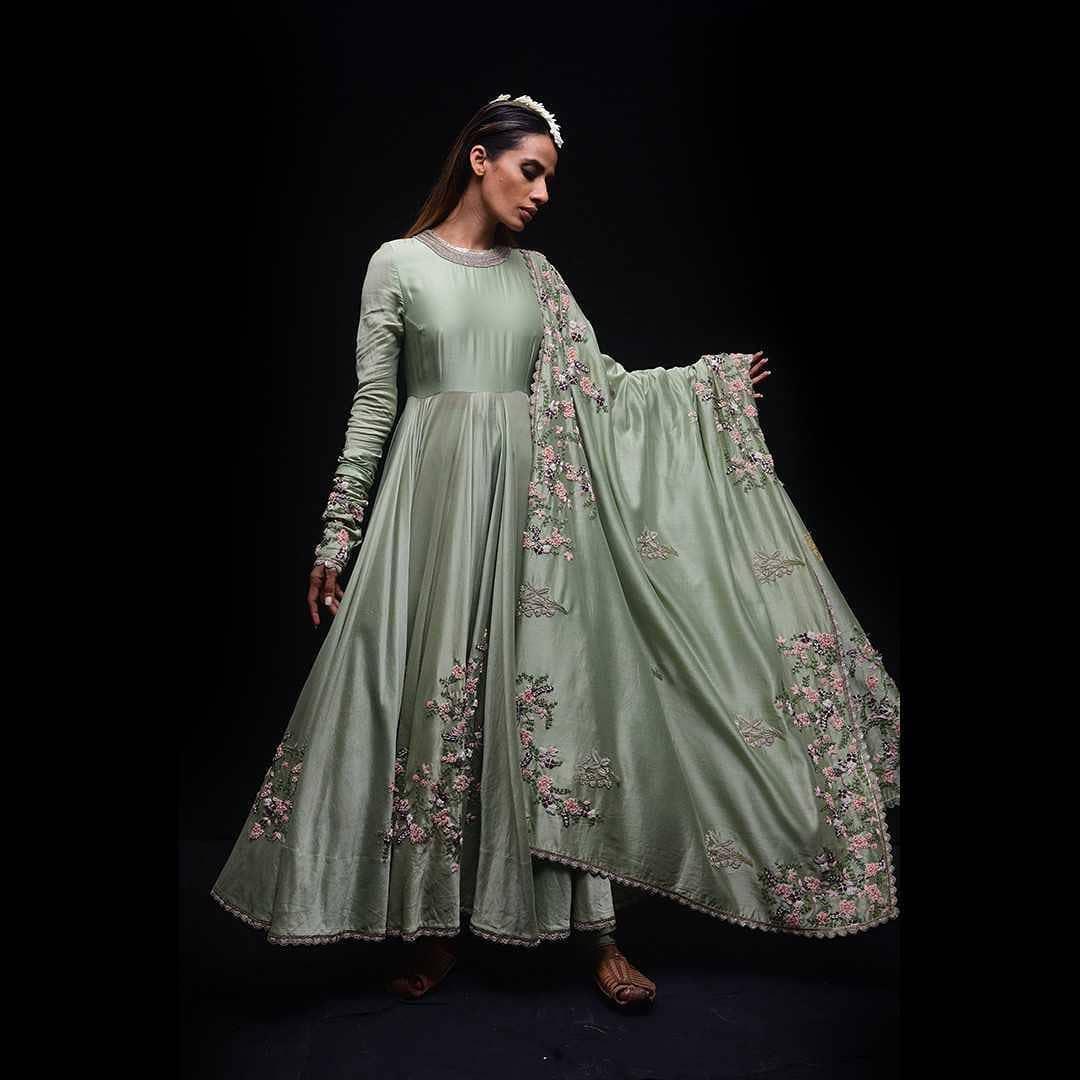 Image Credits - Anamika Khanna
Here the designer is celebrating beauty with this collection, a way to express our feelings about beauty. Through this Anarkali dress, we can see the most intricate crafts of India, take from there, the spirit of what was and what will be for eternity.
Sabyasachi Anarkali Dress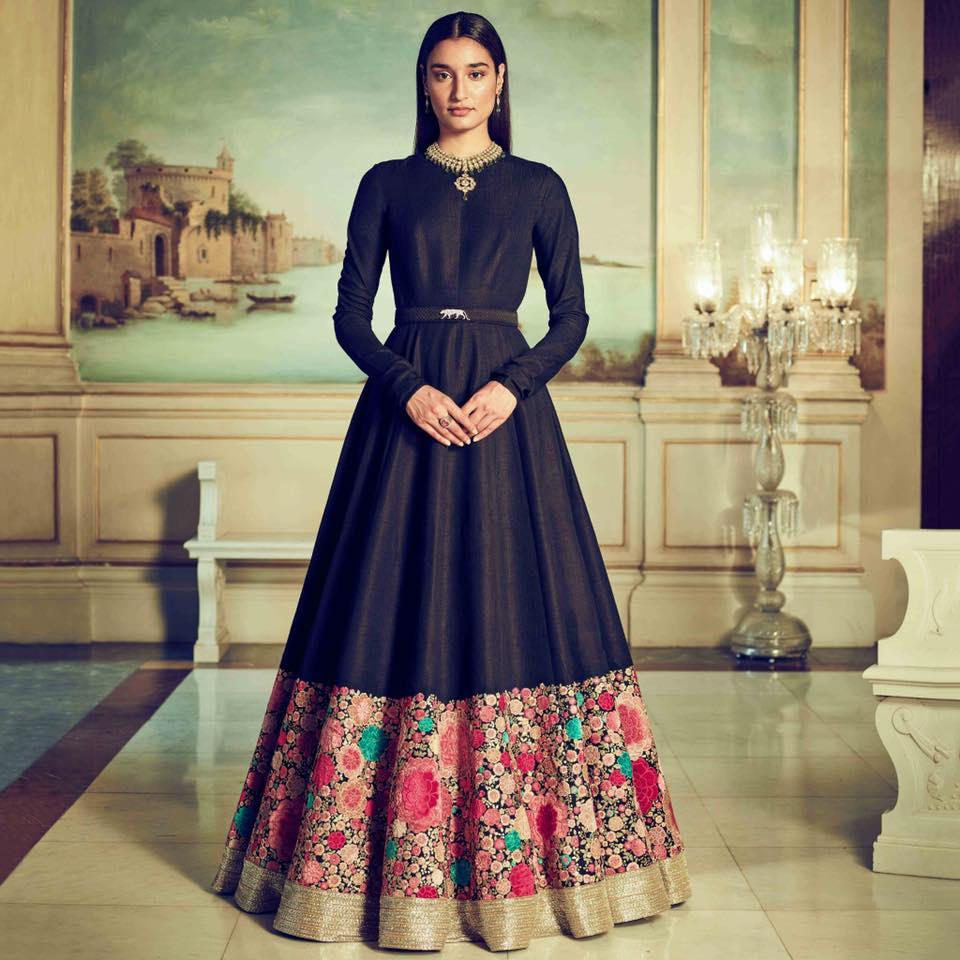 Image courtesy: Sabyasachi
Monochrome outfits are the vogueish ethnic wear that you can anytime go for. Keeping it all in one color is the best way to bring class in any type of outfit whether it's casual or ethic. If you're someone who doesn't like experimenting a lot, you know that print-on-print vibe, you can go for monochrome Indian outfits. This gorgeous monochromatic Anarkali from the Sabyasachi collection is all you that need to steal lots of hearts on any occasion.
Anita Dongre Anarkali Dress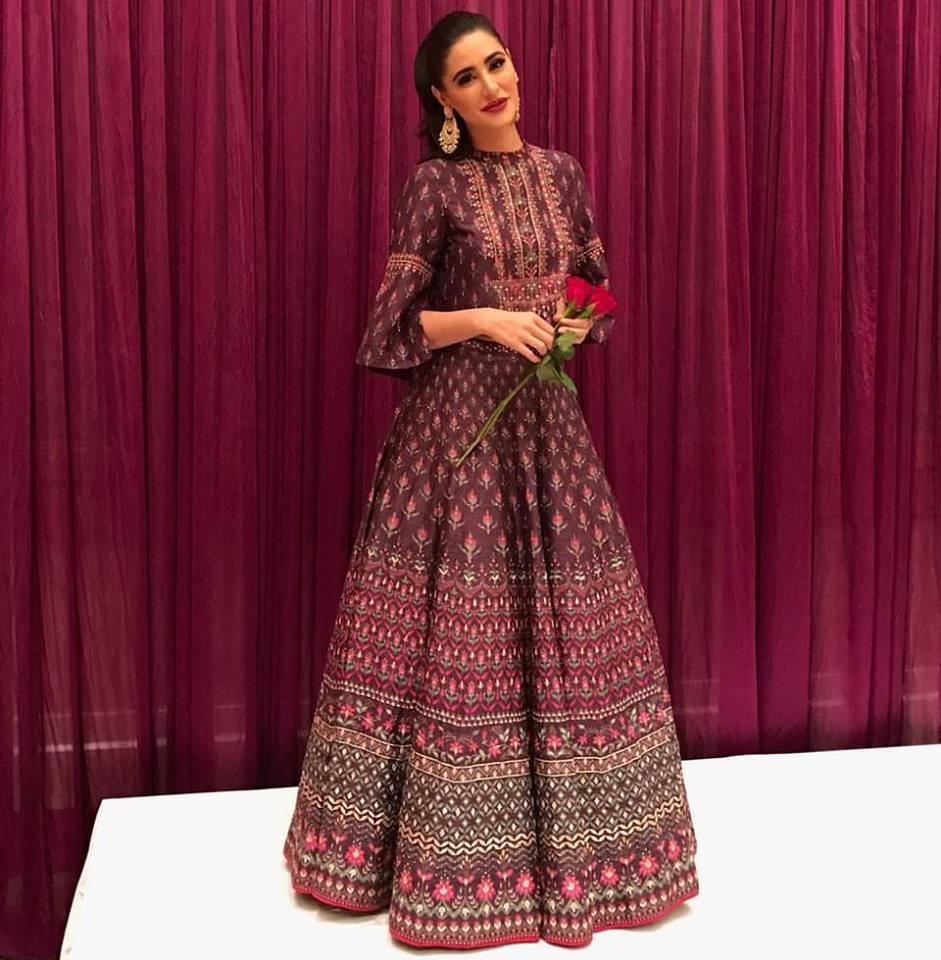 When it comes to ethnic wear, experimenting on sleeves is quite rare as compared to the neckline. But hey, Anita Dongre understands very well what modern women want. We all love those bell sleeves. Don't we? They are so comfy.
Wedding Anarkali Dresses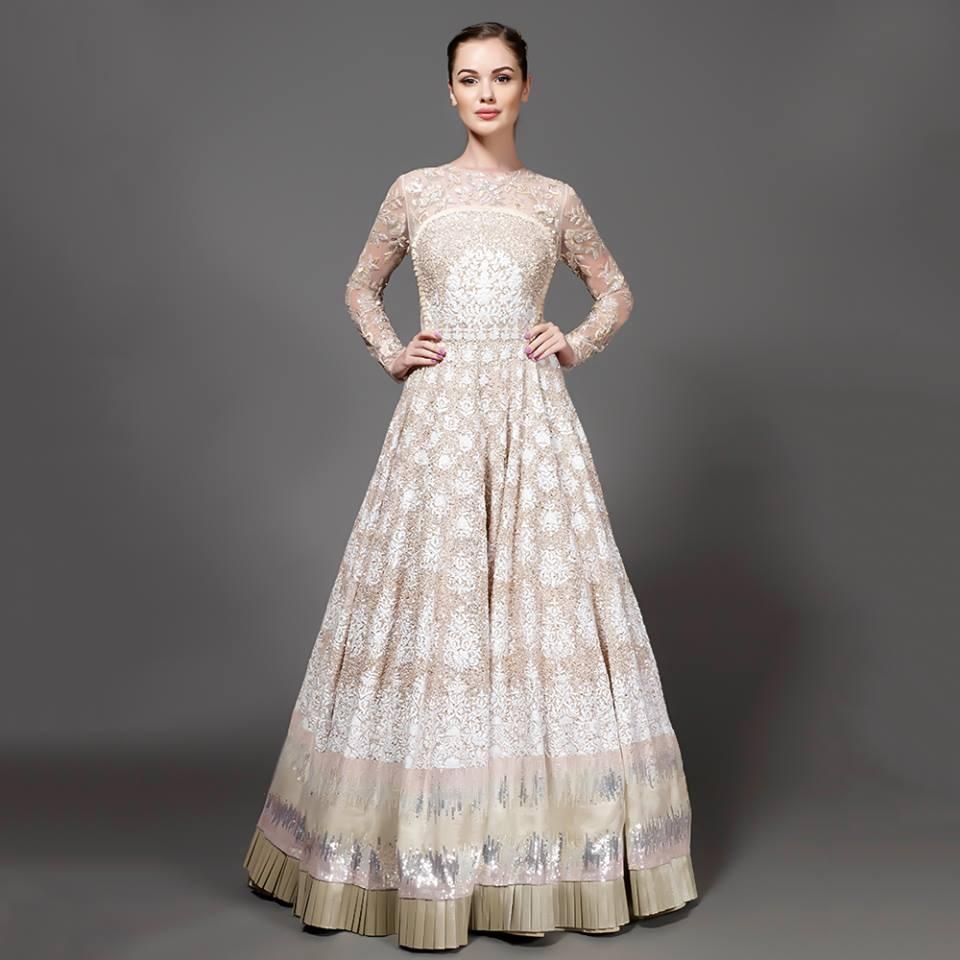 Image courtesy: Manish Malhotra
If you're planning to wear Anarkali to your friend's reception, guess what? We have the best pick for you. This stunning Anarkali dress from Manish Malhotra would make you ditch all your saree and lehenga. Just feel the vibe of this masterpiece. Even though such Anarkali designs may have a bit more embroidery going on, the subtle embroidery balances out the whole look!
Royal Anarkali Dress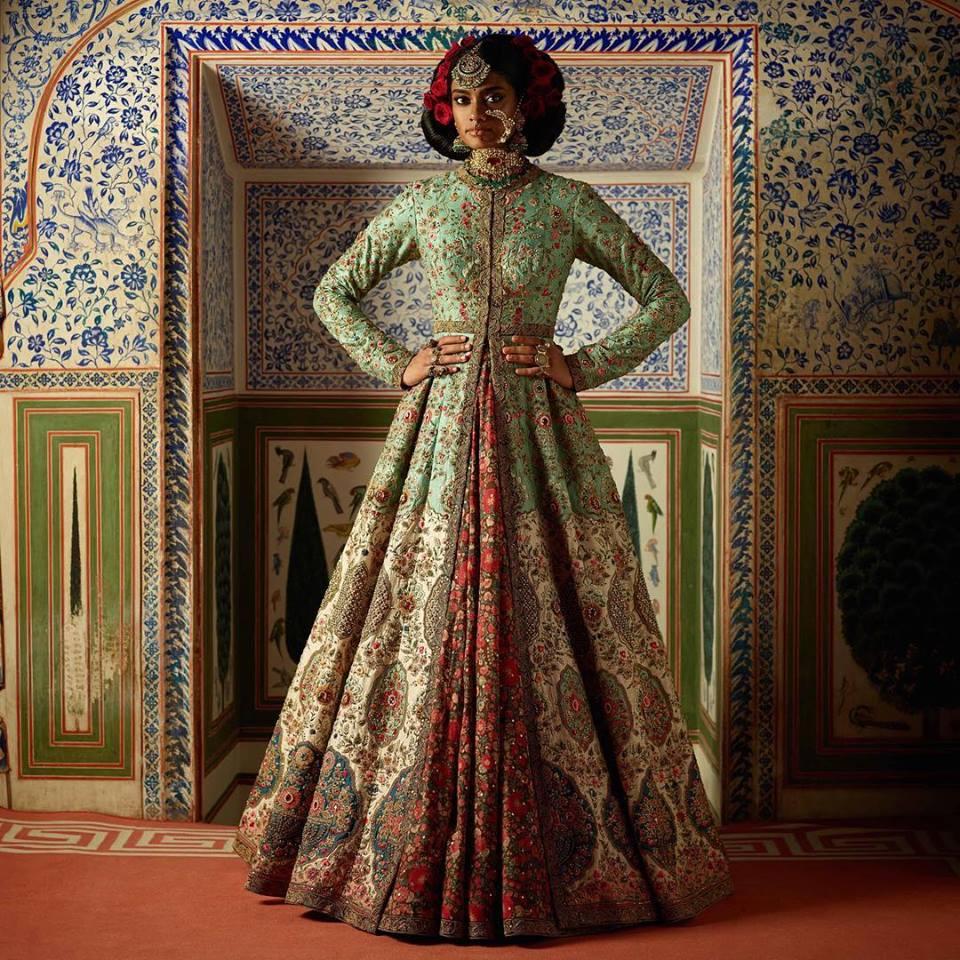 Image courtesy: Sabyasachi
If you love layering as much as we do, you would just hug us for what we have next for you. Oh woman, look at this royalty! This outfit is just so comfortable, casual and gives the perfect amount of ethnic vibe. The perfect combination of an ethnic jacket with a beautiful traditional skirt makes it a very smart option to create a stylish Anarkali dress that would help you steal the show on any Indian occasion!
Floral Anarkali Dress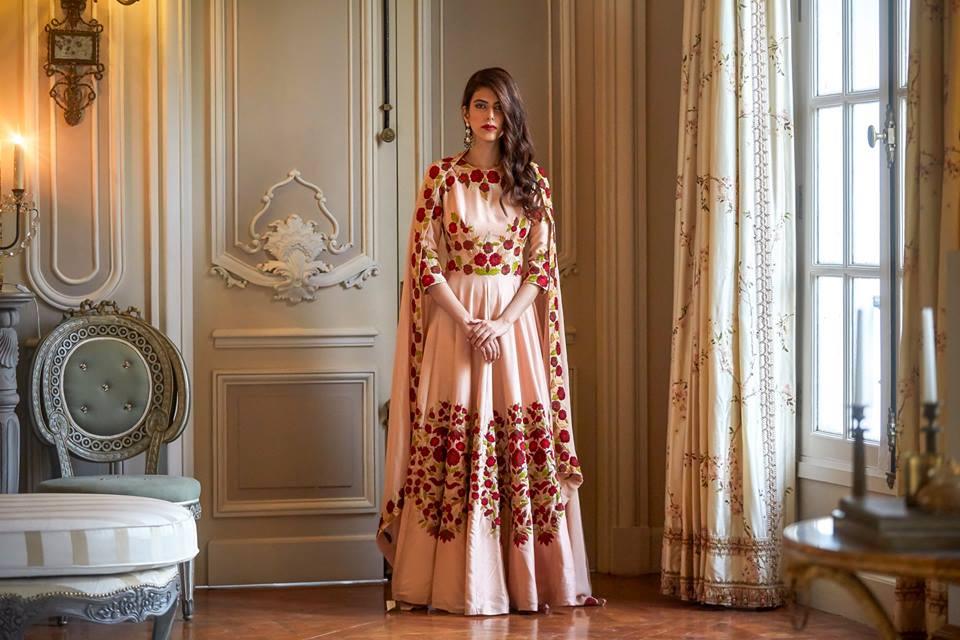 Image courtesy: Manish Malhotra
If you are one of those women who doesn't like having a lot of heavy embellishments on their Indian outfits and always find her comfort in subtle and elegant embroidered Indian clothes, then this beauty from the Manish Malhotra collection is hands down the perfect pick for you. Look at the elegant color contrast. These Anarkali designs are perfect to wear very gracefully at a friend's wedding or any formal event!
Simple Anarkali Dress Designs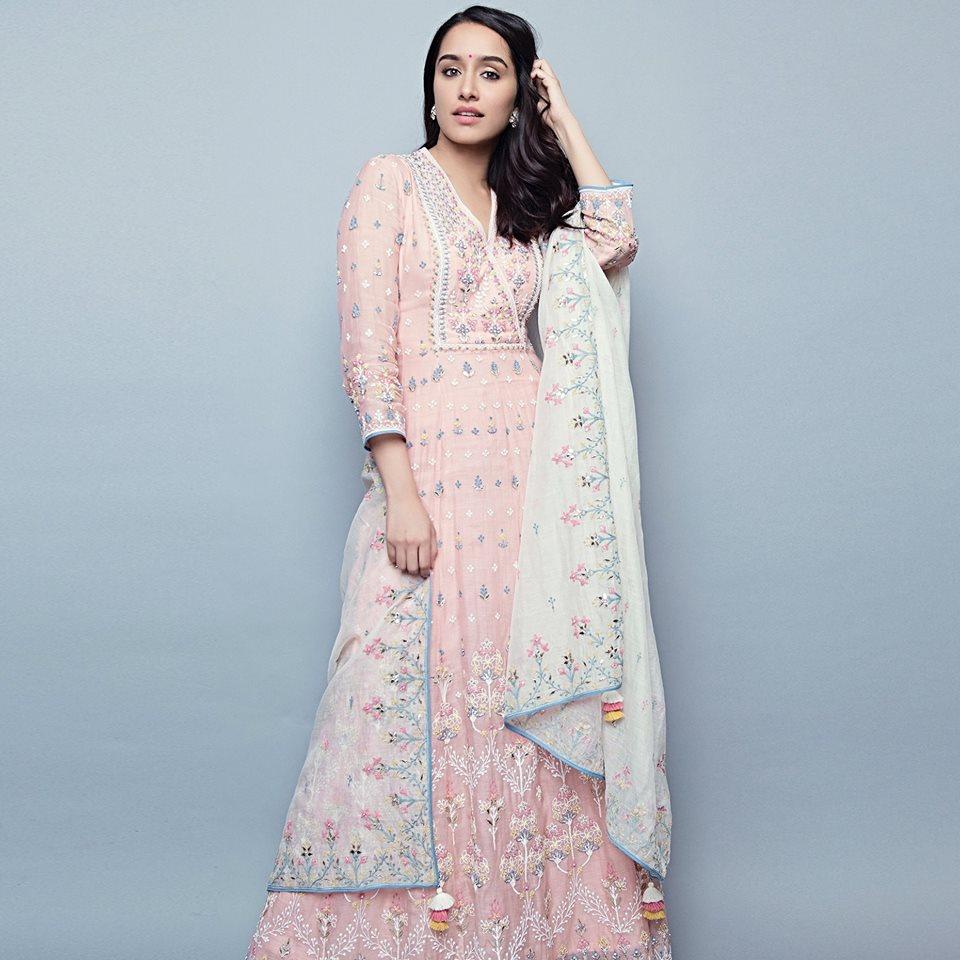 Image courtesy: Anamika Khanna
Thanks to every bride's first choice - Sabyasachi who made all of us fall in love with thread work. This type of embroidery is not too much but at the same time fulfills the requirement of having some type of work on the outfit. This beautiful Anarkali dress from the Anamika Khanna collection is one of the Anarkali designs that are always trending. The good thing about these Anarkali designs is that they make you look younger than your age. Told you, the right fabric and right embroidery selection make a lot of difference!
Jacket Elegance Anarkali Dress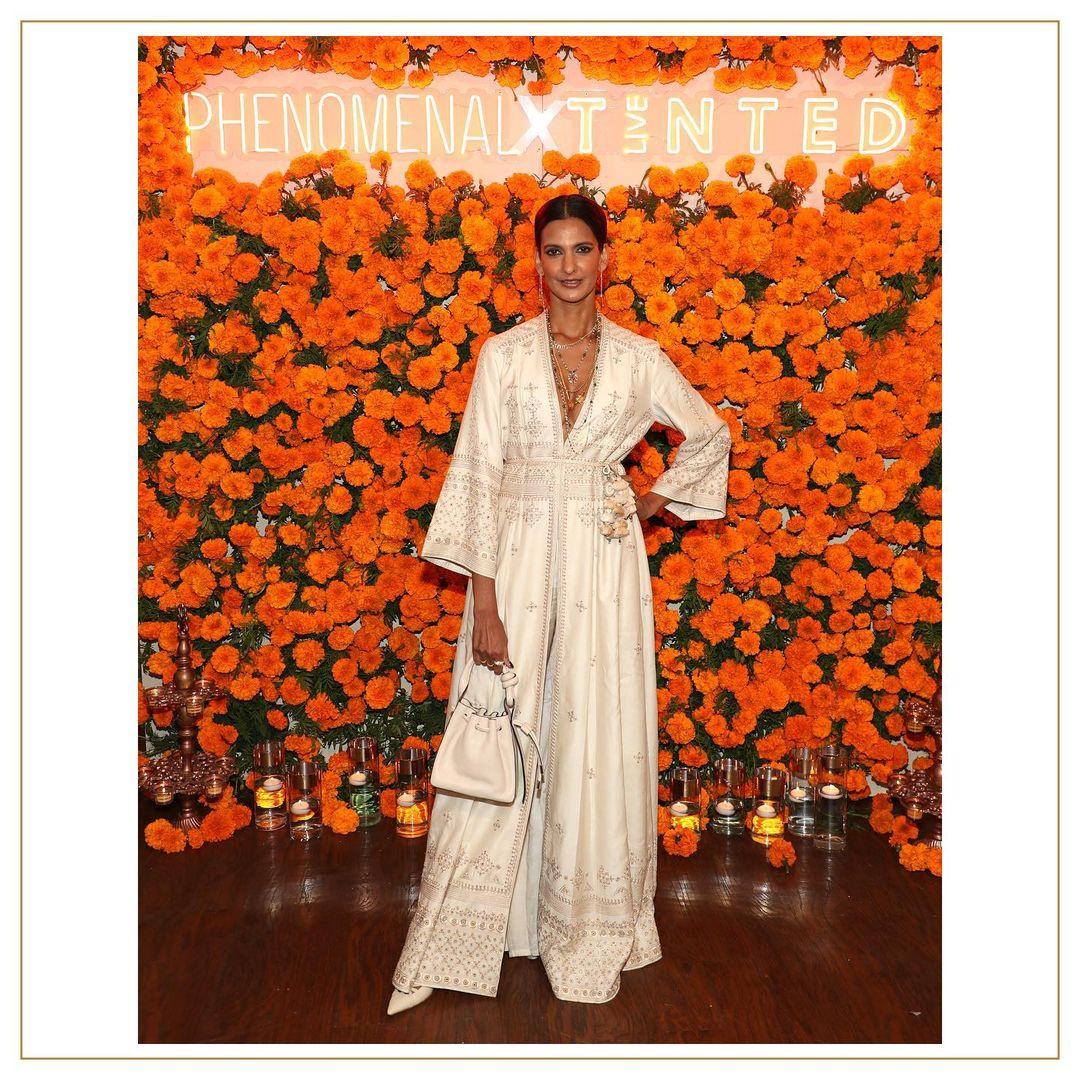 Image Credits - Anita Dongre
Oh well, we are still not over all these gorgeous Anarkali designs. These Anarkali dresses are vogueish enough to make you look stunning on any occasion. So, what are you waiting for?
Breezy Anarkali Dress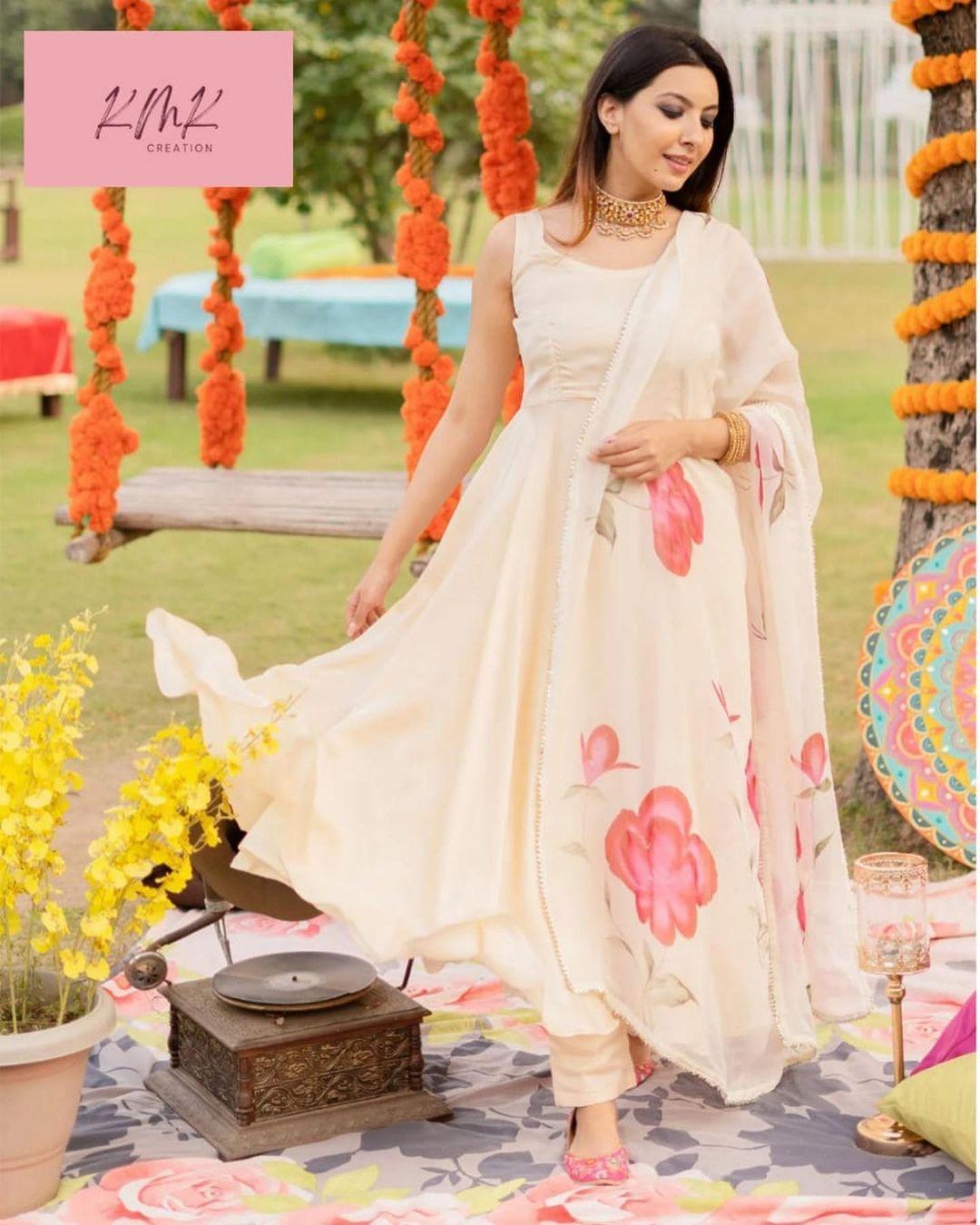 Image Credits - Design By Pakiza
This chic, elegant Anarkali dress makes a good choice for mothers, sisters, and bridesmaids of newlyweds. Go, grab the Anarkali design that you liked the most.
Traditional Anarkali Dress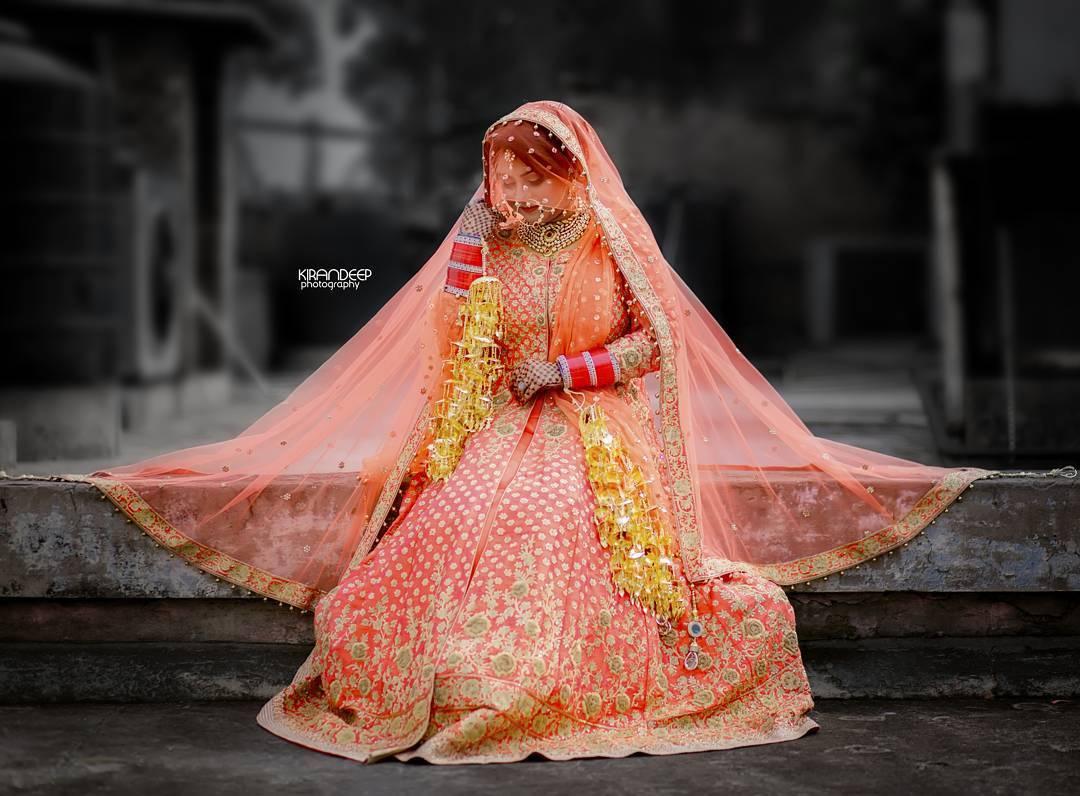 In case, you don't want to jump from one website to another, check out our awesome bridal collection vendors, you would be impressed, we promise!
Hey gorgeous, don't forget to share what Anarkali designs would you choose. Okay?
-With words by Vineeta-Winneta Dangla