Looking for Lehenga Saree with Price? We'll Tell You Everything You Need to Know!
The perfect blend of convenience and elegance, the lehenga saree is contemporary Indian clothing at its finest! Check out different options for lehenga saree with price by reading on!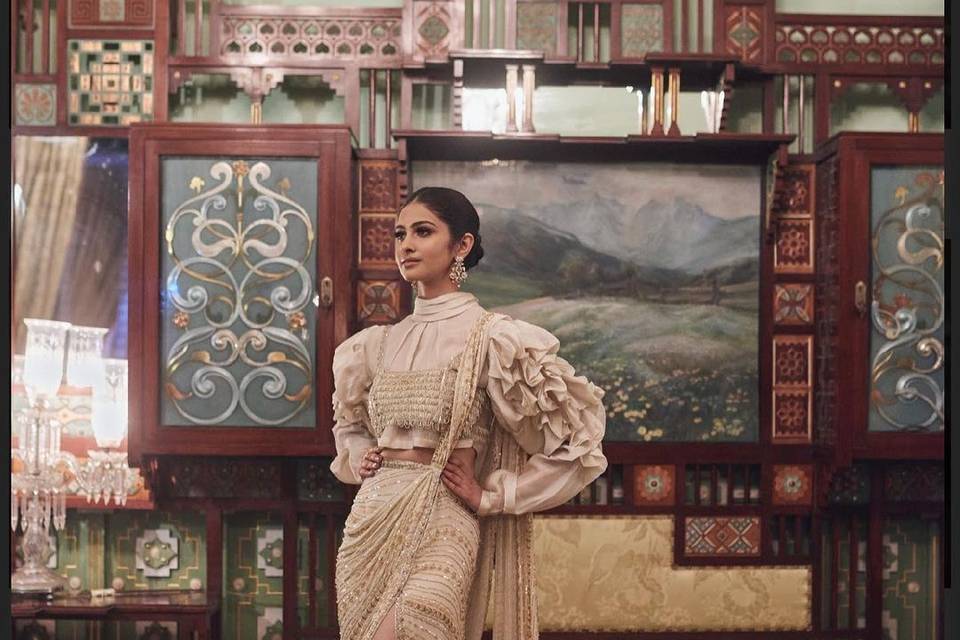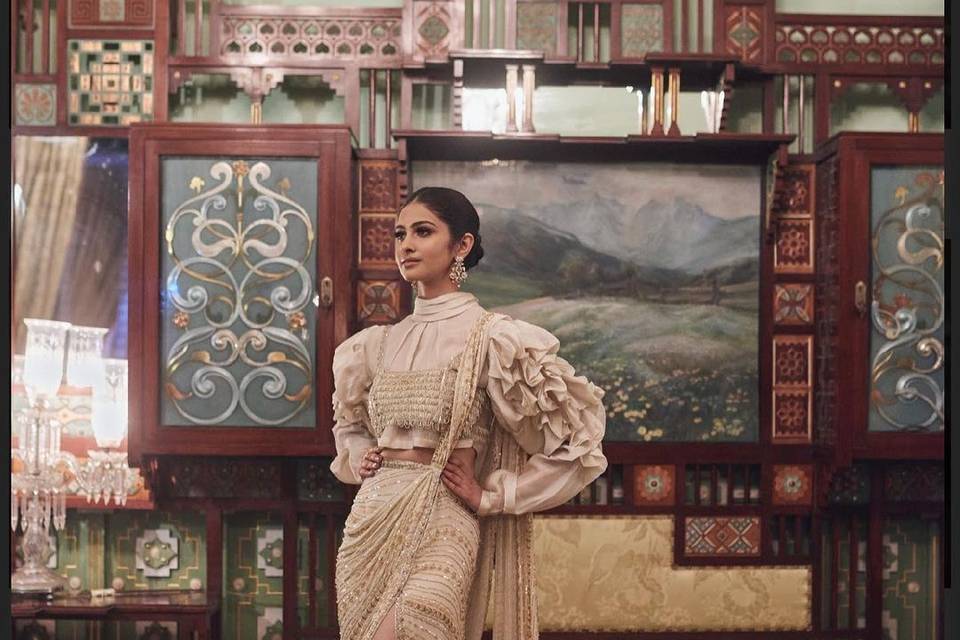 Image Credits - Manish Malhotra
The lehenga saree, or lehenga style saree, represents a fusion of two ethnic ensembles that are beloved in Indian culture – the lehenga and saree. This outfit is ideal for women who may not know how to drape a saree with pleats (or may just not have the time for the same!), as they bring with them the total convenience of wearing a lehenga, along with the elegance factor that's so strongly associated with sarees.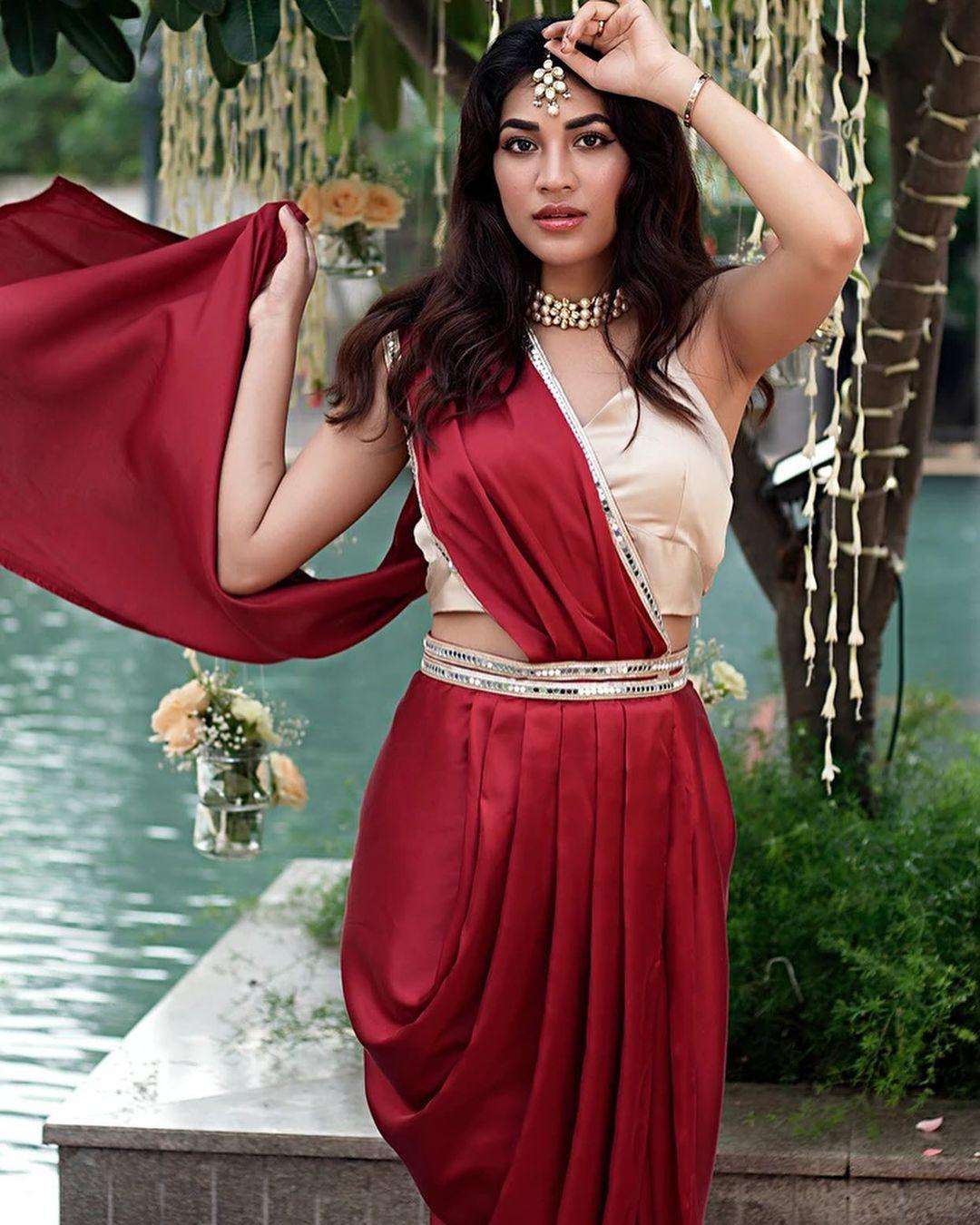 This is one of the reasons why so many women are starting their foray into wedding shopping by searching for a lehenga saree with price options!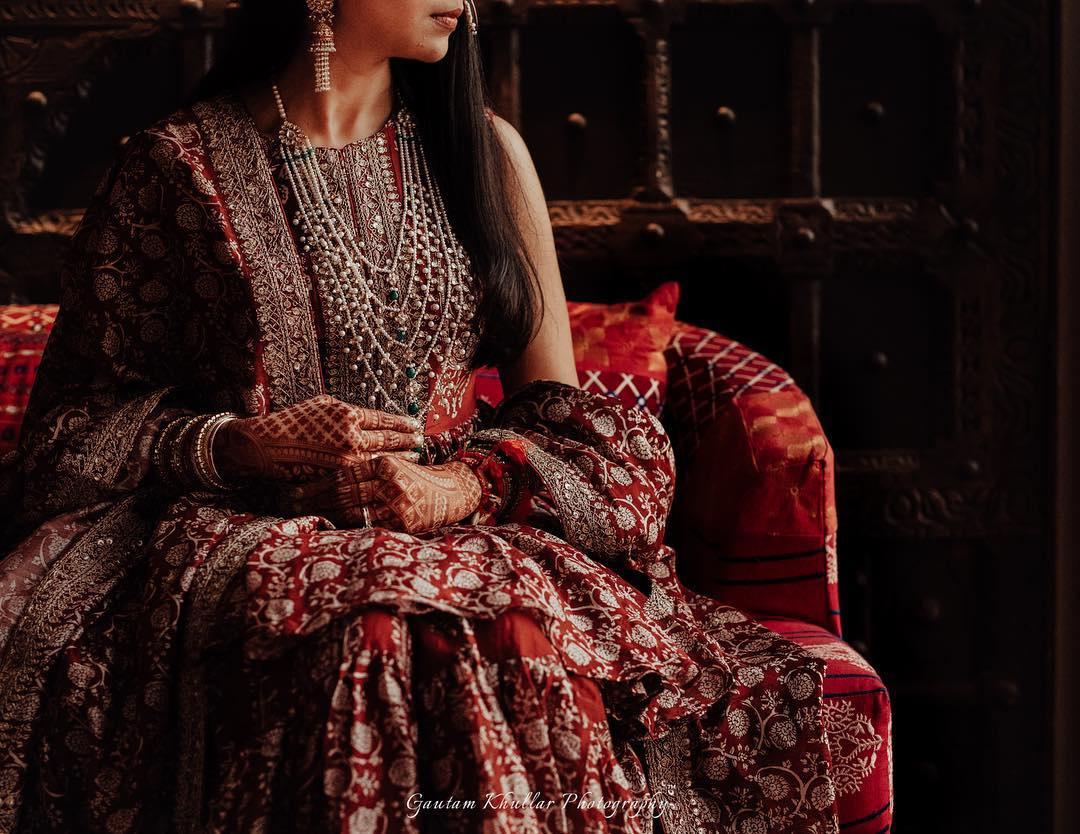 In this Article -
3. Simple Lehenga Saree Design
Latest Lehenga Style Saree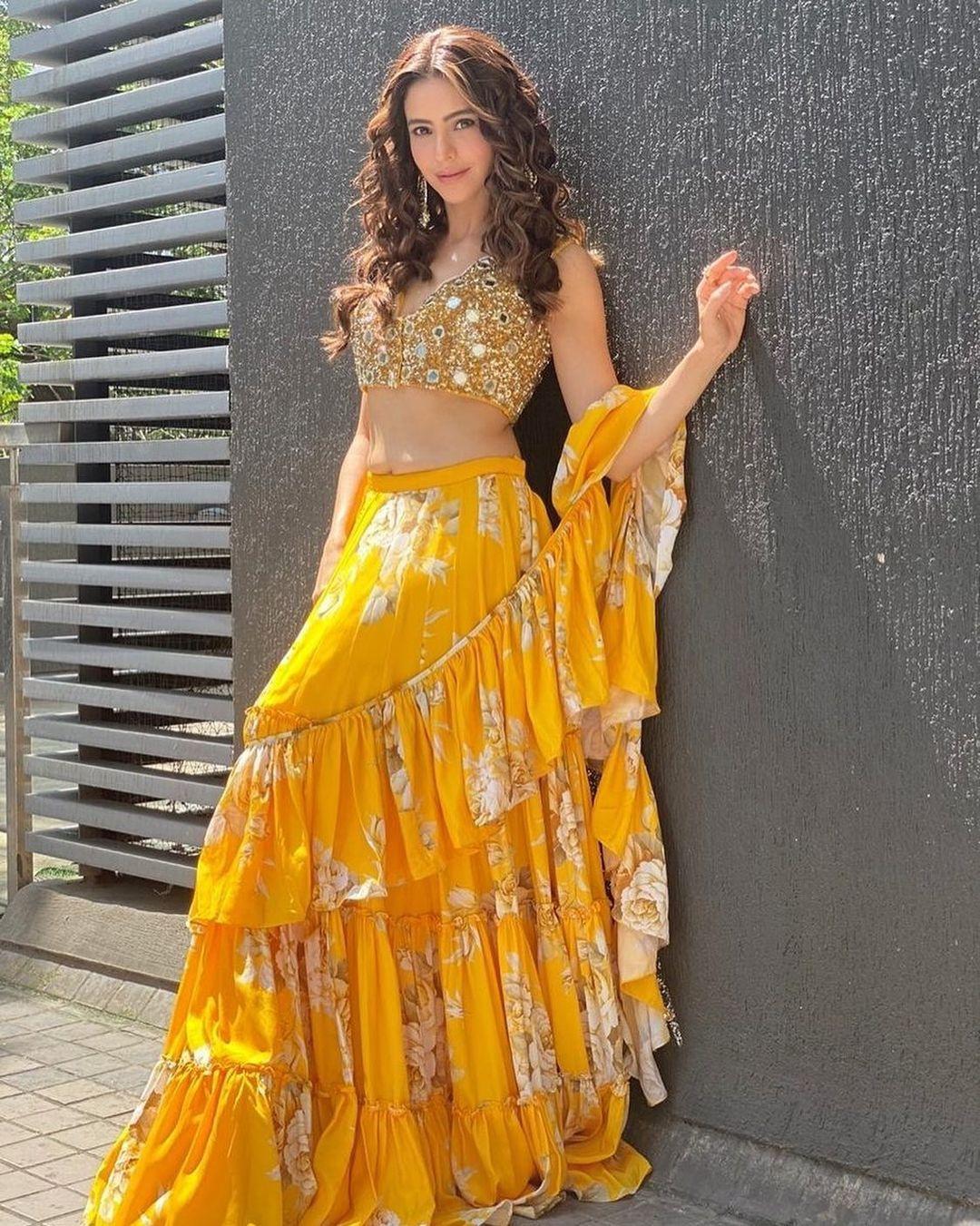 Image Credits - Neha Chopra
The lehenga style saree is a semi-stitched garment that is split into different components. The skirt is the part of the garment that helps one identify it as a lehenga saree, so this is arguably the most important piece in the ensemble. It can be crafted into a mermaid style, A-line cut, or a flared silhouette. However, no matter what style it has been stitched into, there's one thing that cannot be missed – the pleats stitched onto the skirt.
Price - 32,000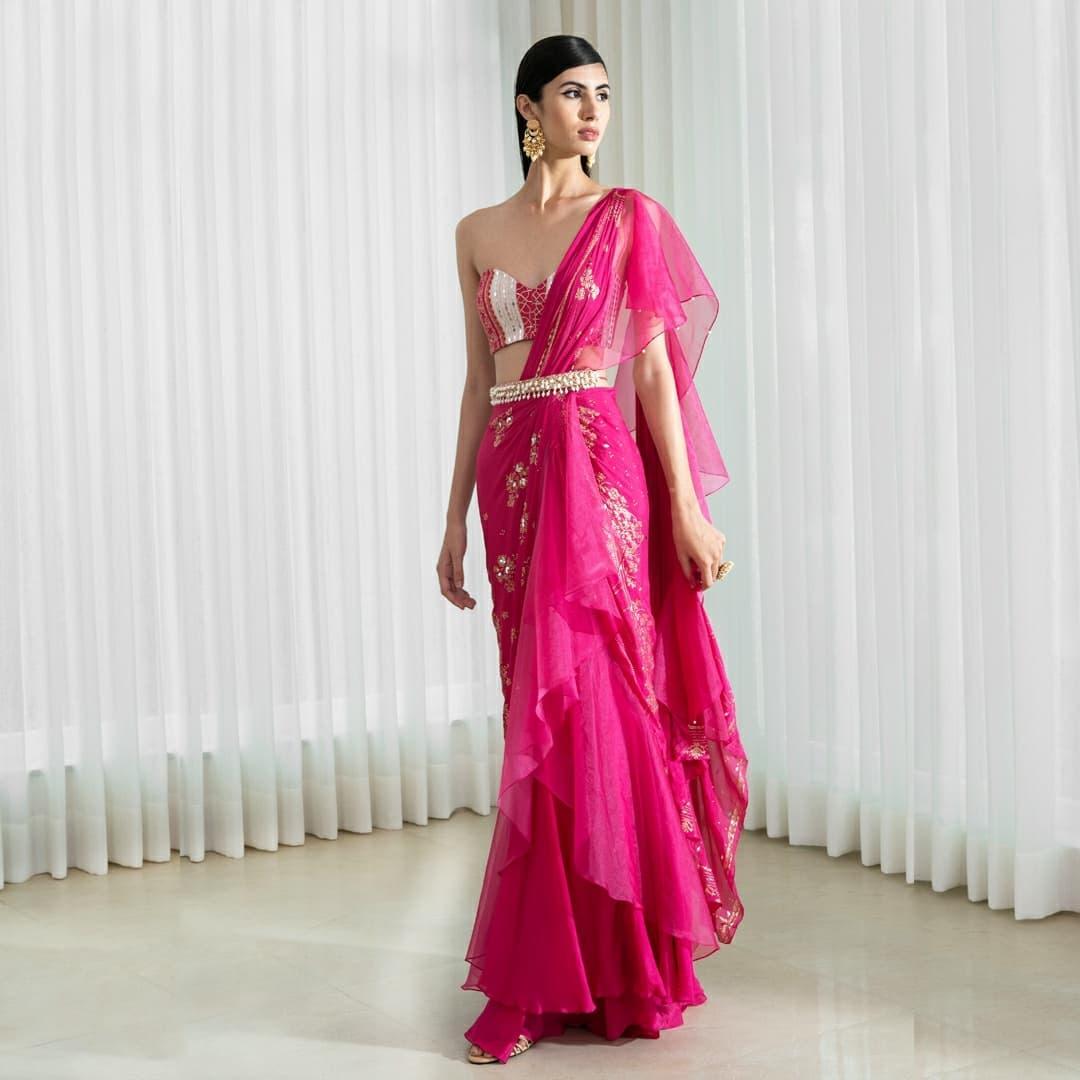 Image Credits - Neha Chopra
Another factor that can help you differentiate between a lehenga-style saree and a lehenga is that the pallu of the garment is also stitched onto the skirt on one side. The other side is left free so that women can drape it easily over a shoulder.
Price - 32, 980 (Without Sale - 56,600)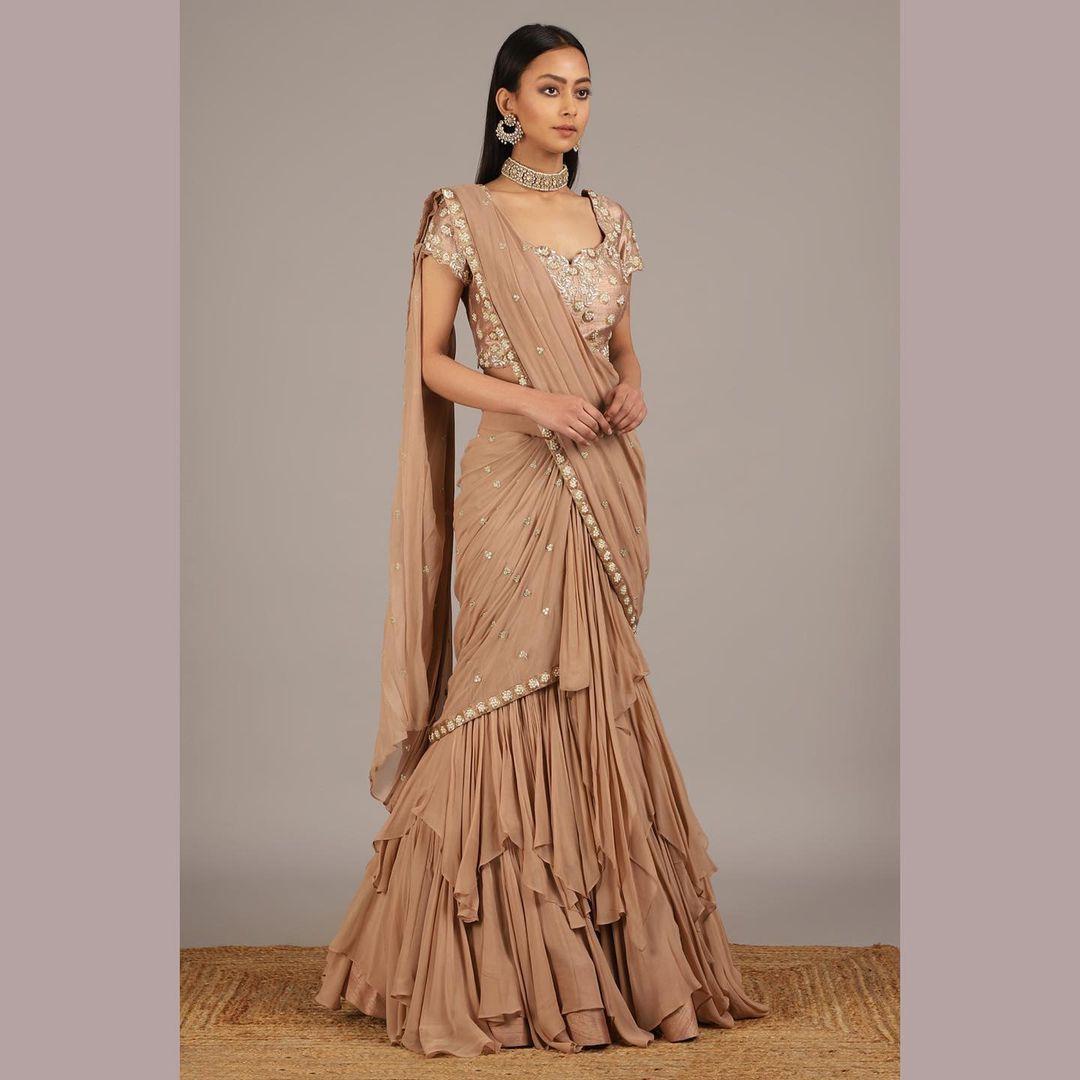 Image Credits - Nidikha Shekhar
What if you want to wear this funky outfit to a Sangeet ceremony, instead of a wedding? If that's the case, you must find a lehenga-style saree that has more of a mermaid silhouette than a flared one. This is because women often like the tapered look for the Sangeet, but, of course, this depends totally on your personal preferences! This saree is ideal for a fun night of dancing and drinking! Don't forget to add a smoky eye!
Price - 41, 500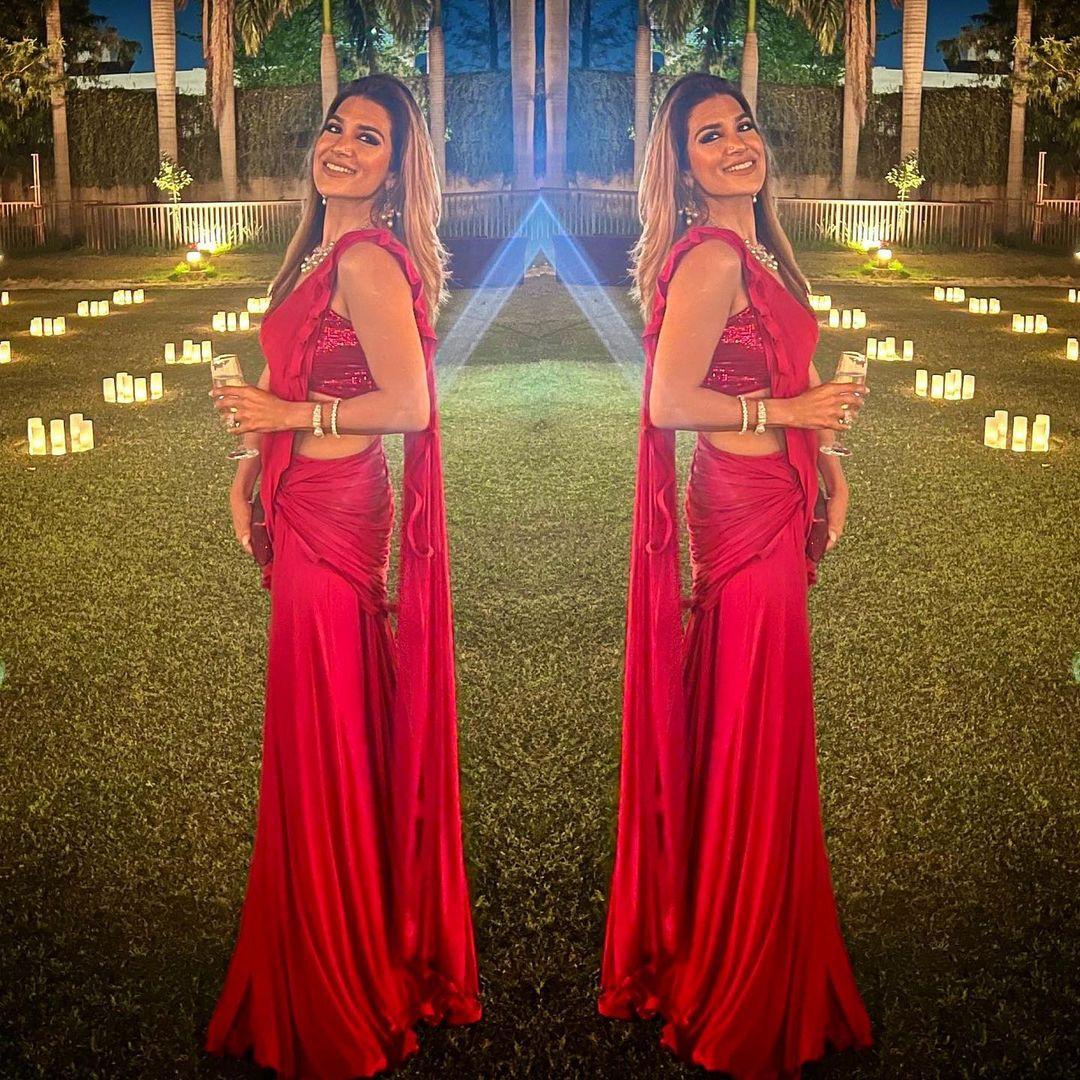 Image Credits - Pinterest
Another bridal option, this lehenga saree takes its inspiration from the latest ghagra choli designs. It has a heavy print filled with. To be fair, this outfit is light enough for close friends of the bride to wear on the wedding day too.
Price - On Request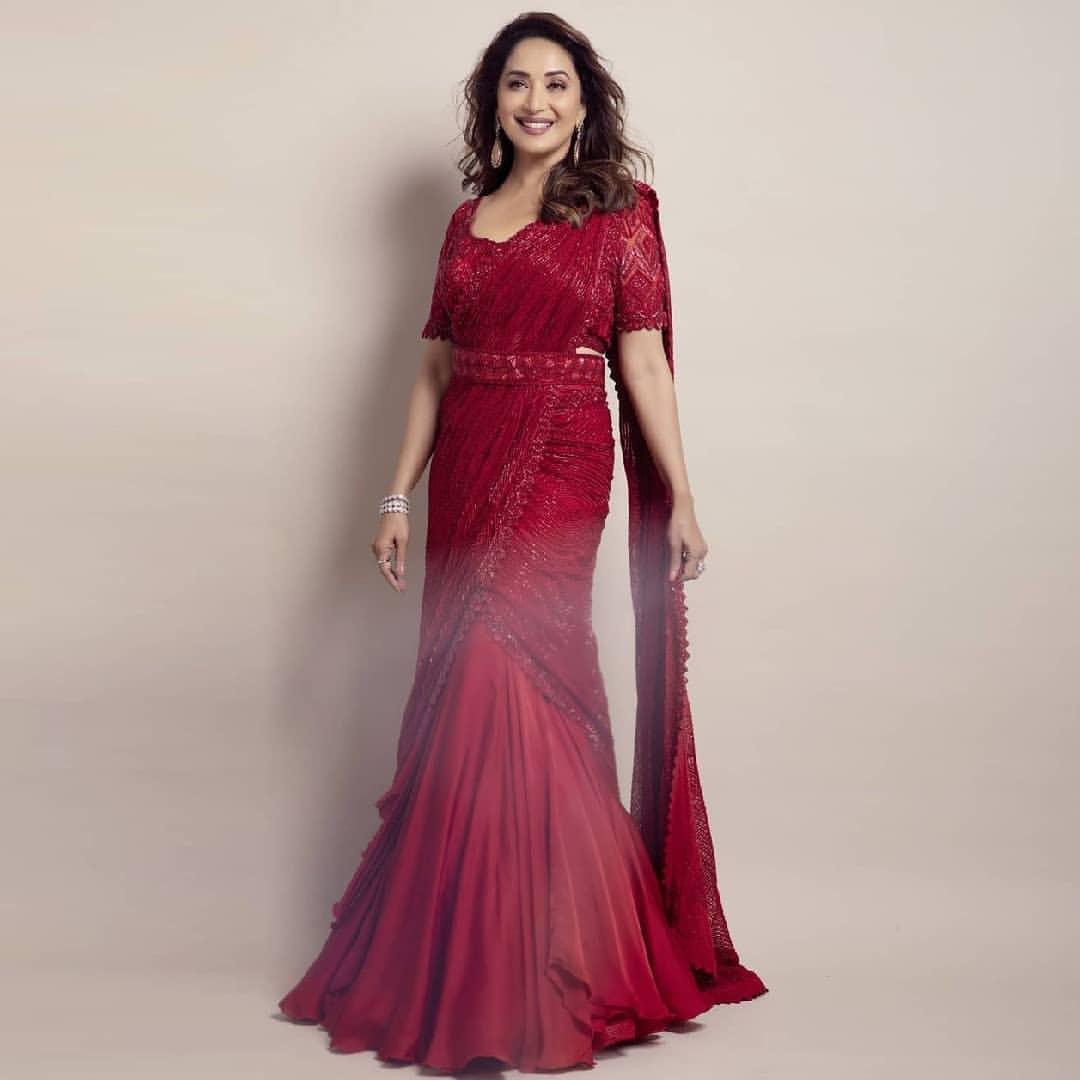 Image Credits - Alaya By Stage 3
This lehenga saree is truly special, thanks to the fact that it's created the illusion of a dress. The red ruffled dupatta is stitched onto the skirt in a way that, at first glance, one may think that the wearer has donned a long, embroidered indo-western jacket along with the outfit. This itself is enough to guarantee a few double-takes when you walk into any function! Get gram-worthy glam in these stunning outfits by Ritika Mirchandani.
Price - On Request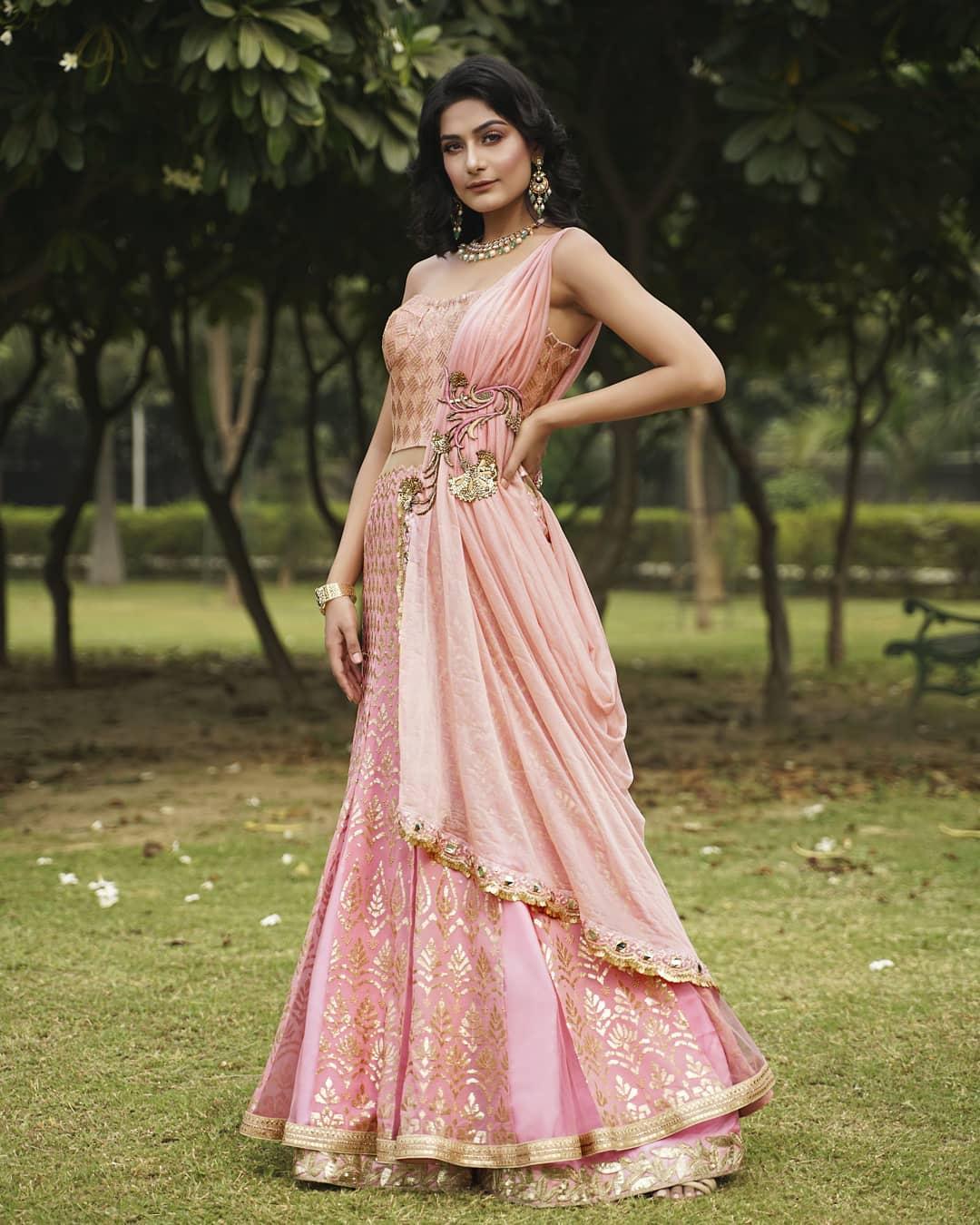 Image Credits - Pinterest
The best part about this pink lehenga saree outfit is that you can style it the same way you would style either a lehenga or a saree. Stick with traditional jewelry that matches your outfit and don't forget to wear high-heeled shoes because they will elongate the silhouette of the garment, accentuating the saree look of the ensemble!
Price - On Request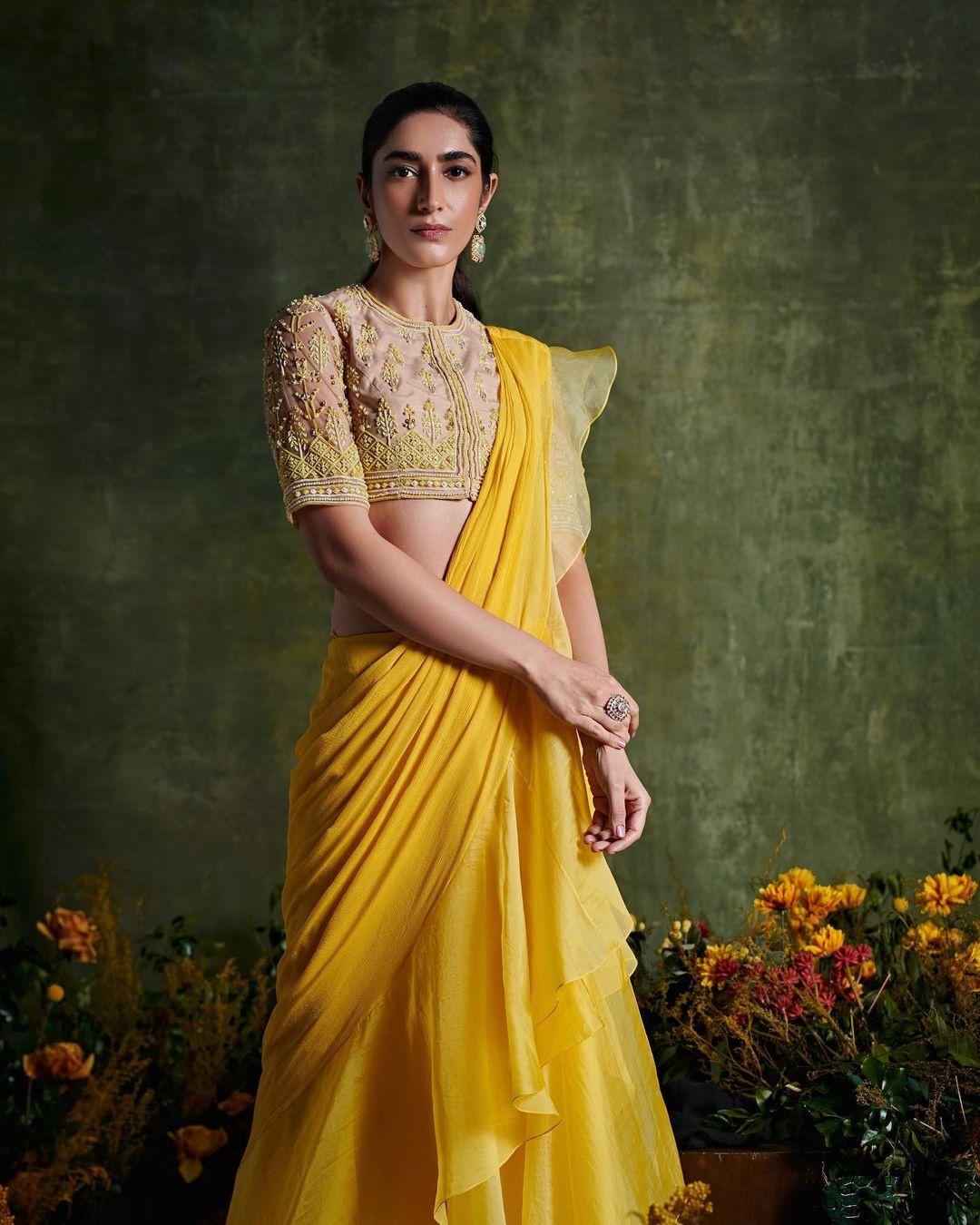 Image Credits - Ridhi Mehra
If you're interested in adding your twist to the garment, get this scintillating lehenga saree by Ridhi Mehra and drape it to create a layered look.
Price - On Request
Party Wear Lehenga Saree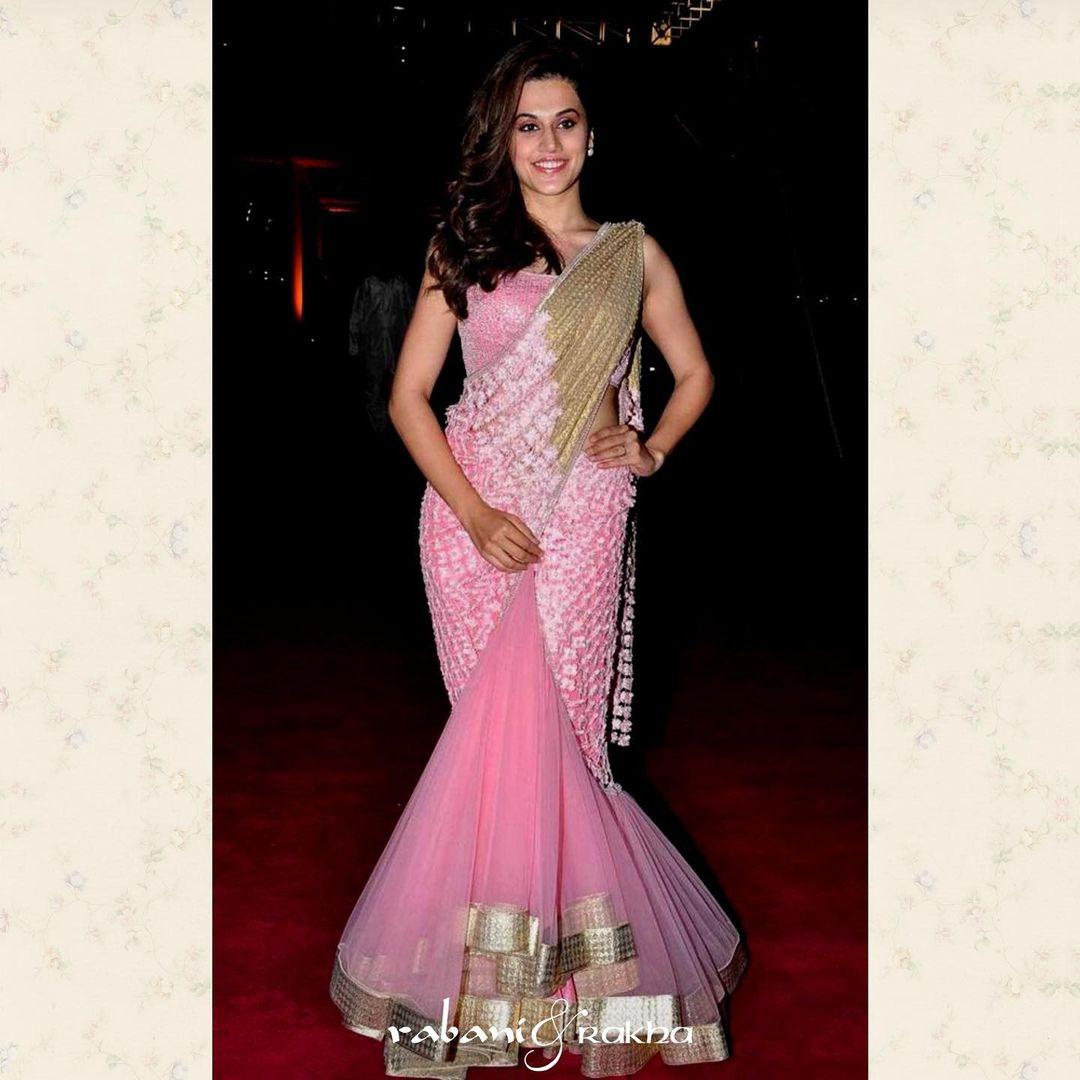 Image Credits - Rabani & Rakha
Taapsee Pannu looks stunning in our pink and gold flared lehenga saree, with flower lace & gold shimmer drape. This lehenga saree is looking ethereal and contemporary and can be considered a steller engagement dress.
Price - On Request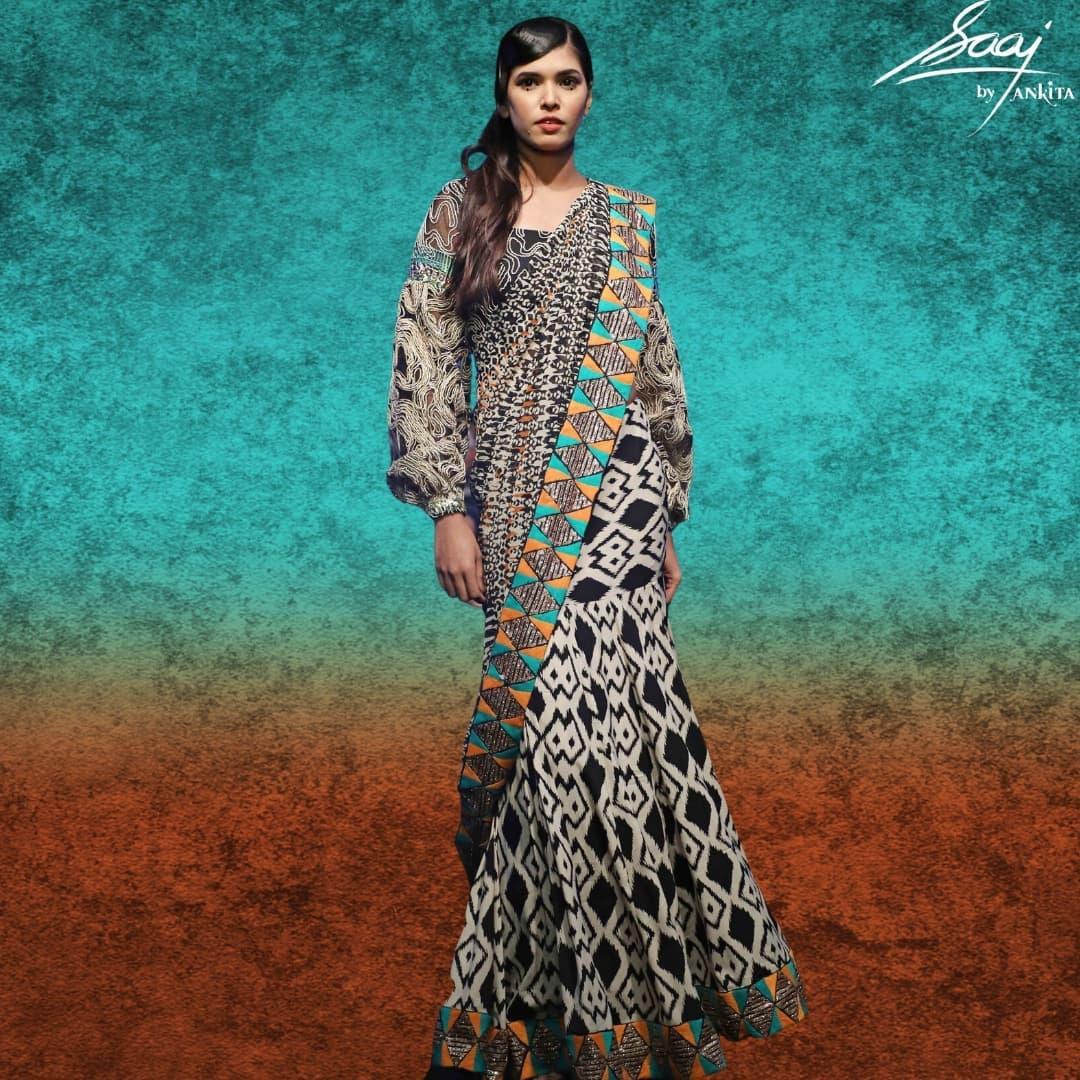 Image Credits - Saaj By Ankita
Add some serious wow factor to your saree look with this modern wrap kali-saree. This lehenga Kali saree in ikat printed crepe with a colorful embroidered border, paired with a statement sleeves blouse. Do pick this for a cocktail or an evening soiree.
Price - 27,600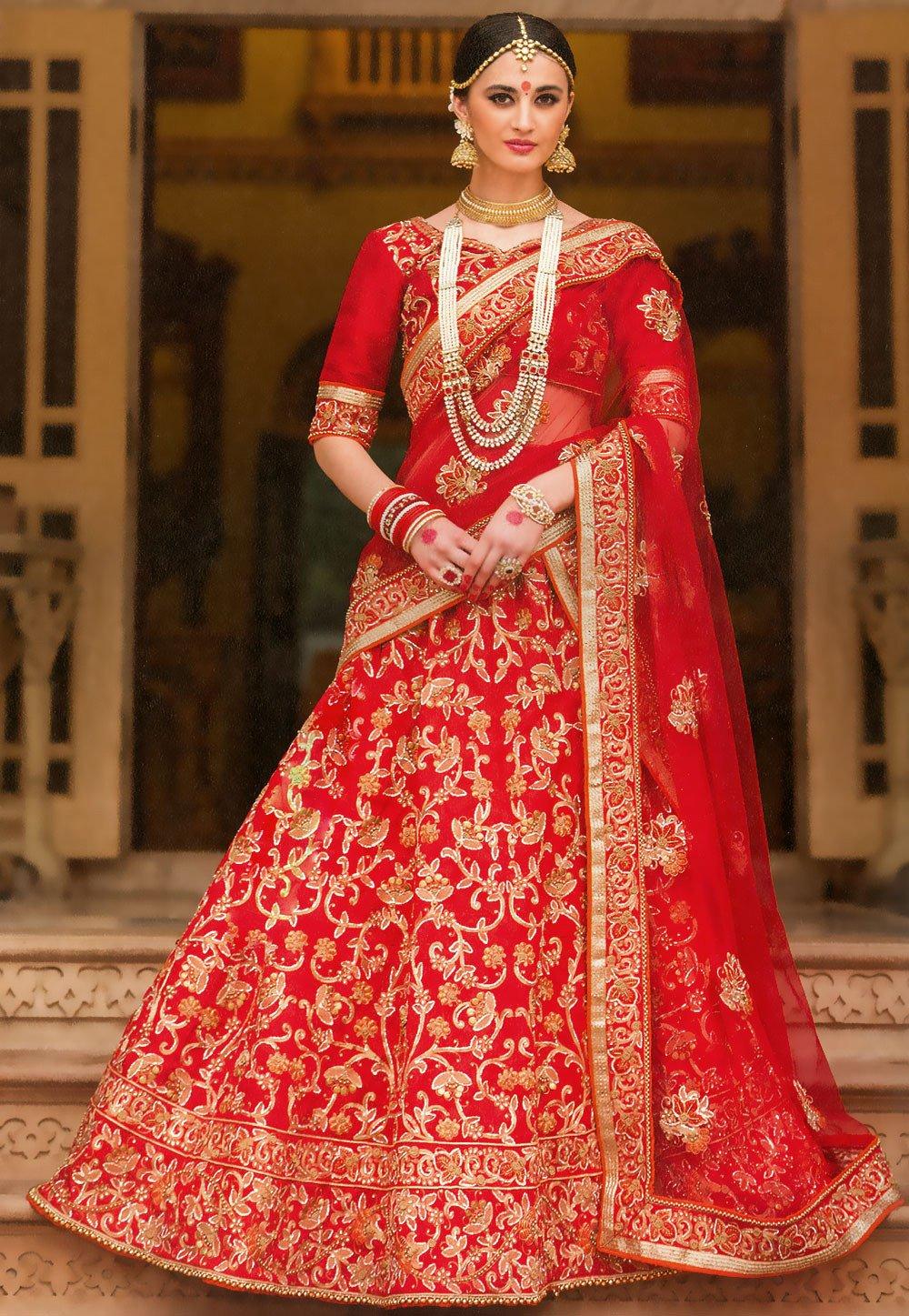 Image Courtesy: Utsavpedia
Finally, the blouse is often stitched as a choli and not a saree blouse. Now, let's get into the options we have for the lehenga saree with the price!
Price - On Request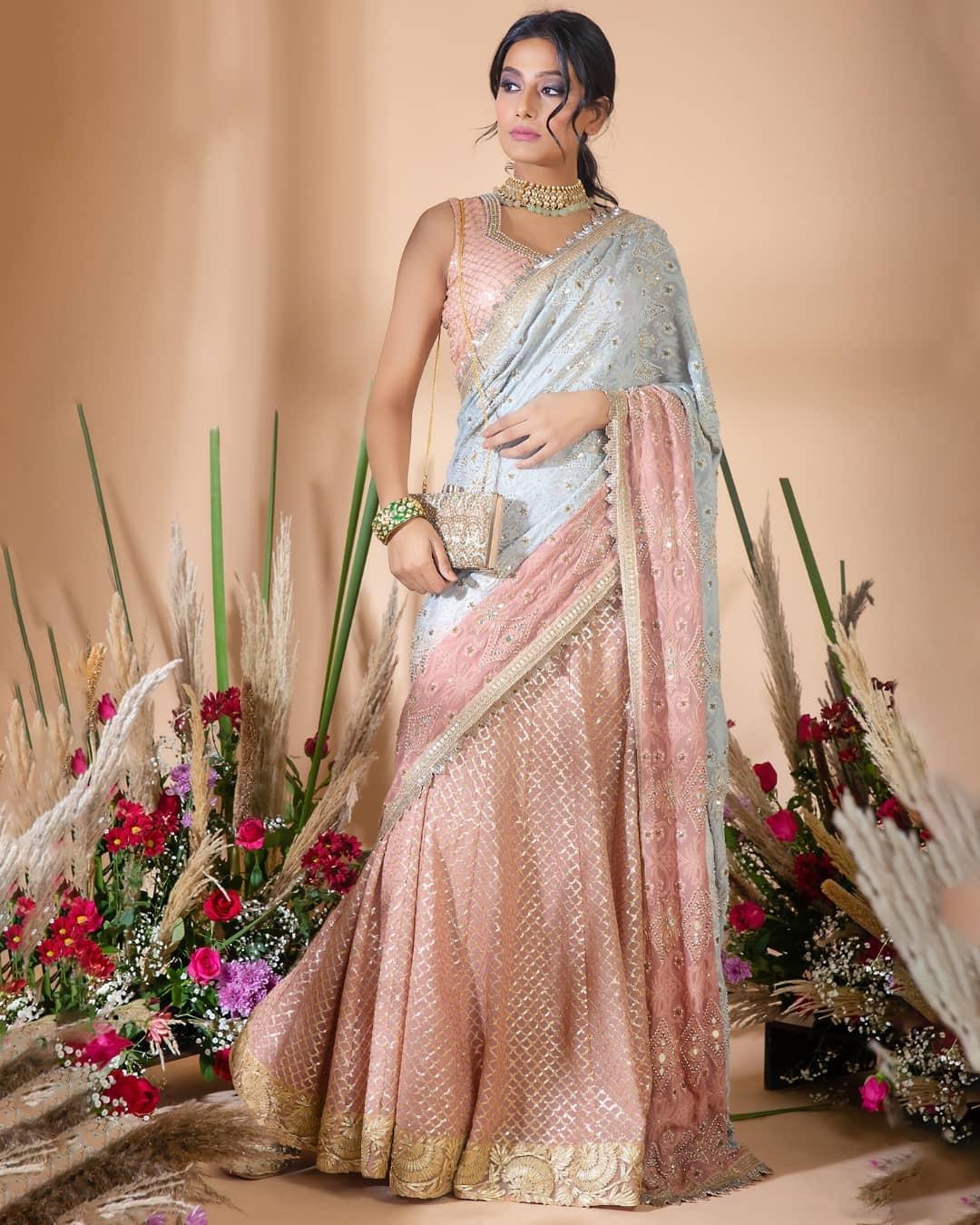 Image Credits - Bhumika Patel
The pin choli is an embroidered one, keeping in theme with the bridal look. The deep blue pallu ties the look together as it has the same embroidery as the choli, making it a cohesive outfit.
Price - On Request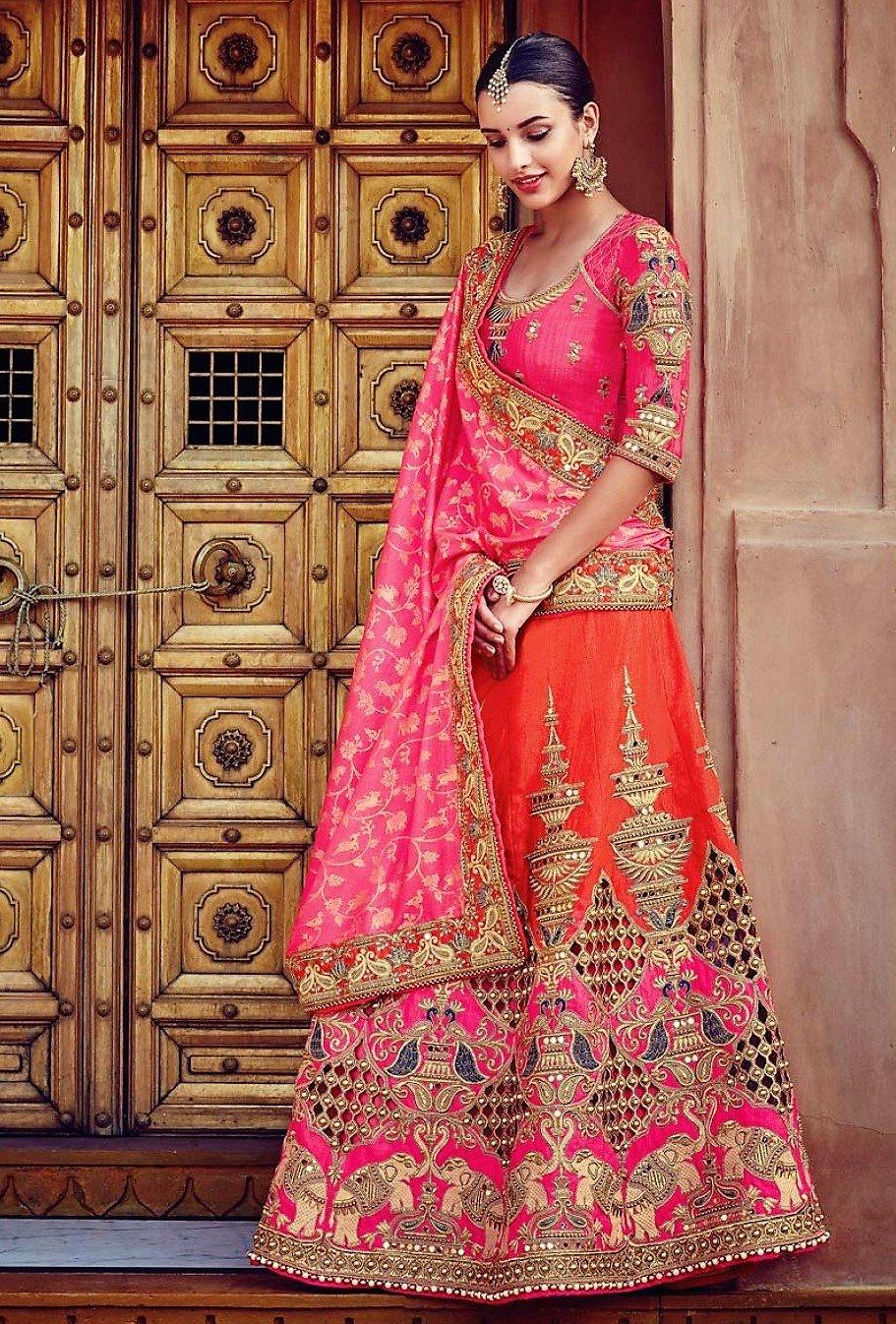 Image Courtesy: Malika Fashions
If you're a big fan of color-blocking, then this orange and pink lehenga saree is right for you. The orange skirt has a minimalist look to balance out the rest of the ensemble. It does have a bit of light embroidery scattered on the skirt, but it does not look loud or overpower the rest of the pieces in the outfit.
Price - On Request
Simple Lehenga Saree Design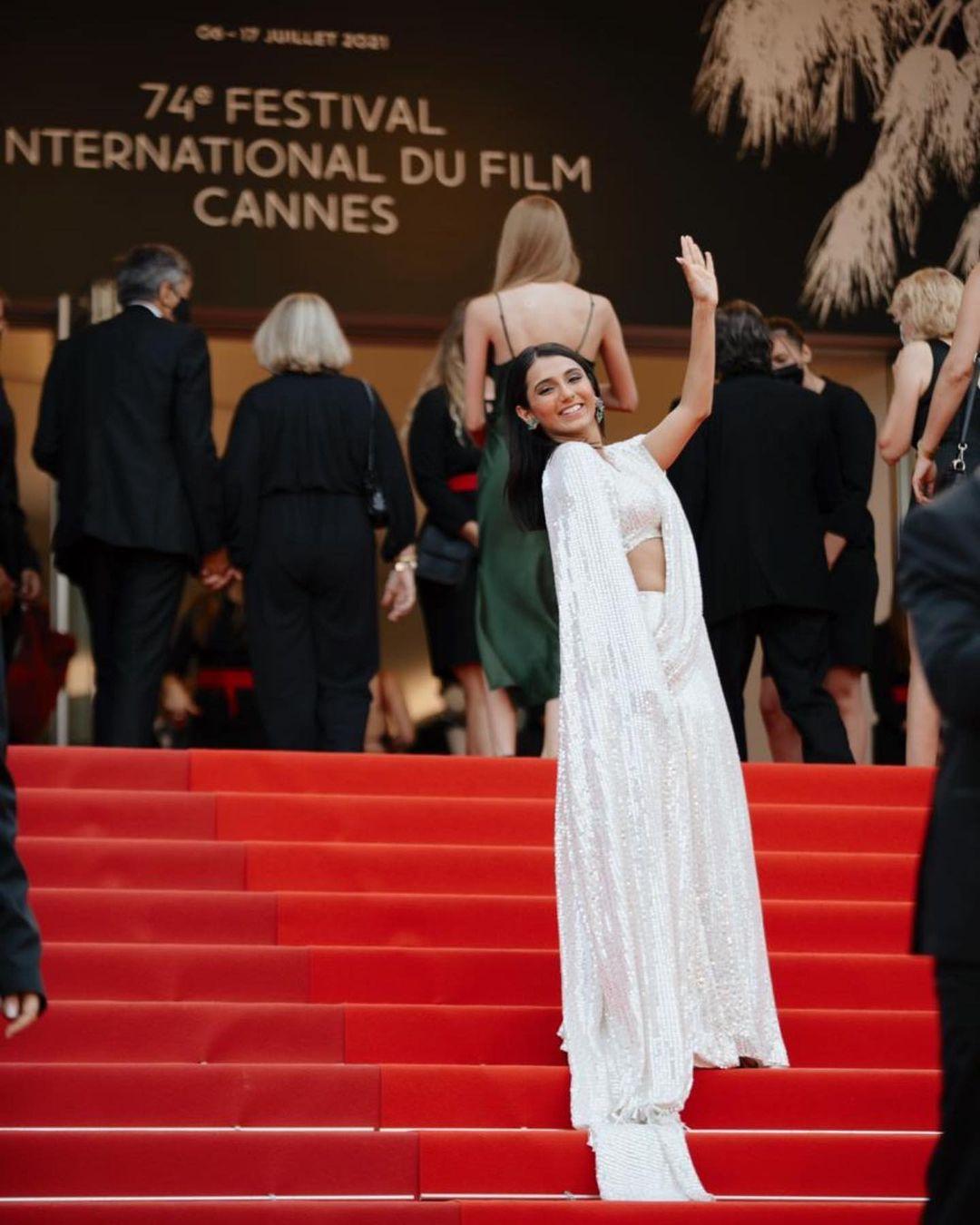 Now, with just a convenient formal outfit at your disposal, you're probably ready to search for a lehenga saree with a price on the net to find out what you must spend on average to get your hands on this garment. We've got a few examples for you to look at so that you can get an idea about the same!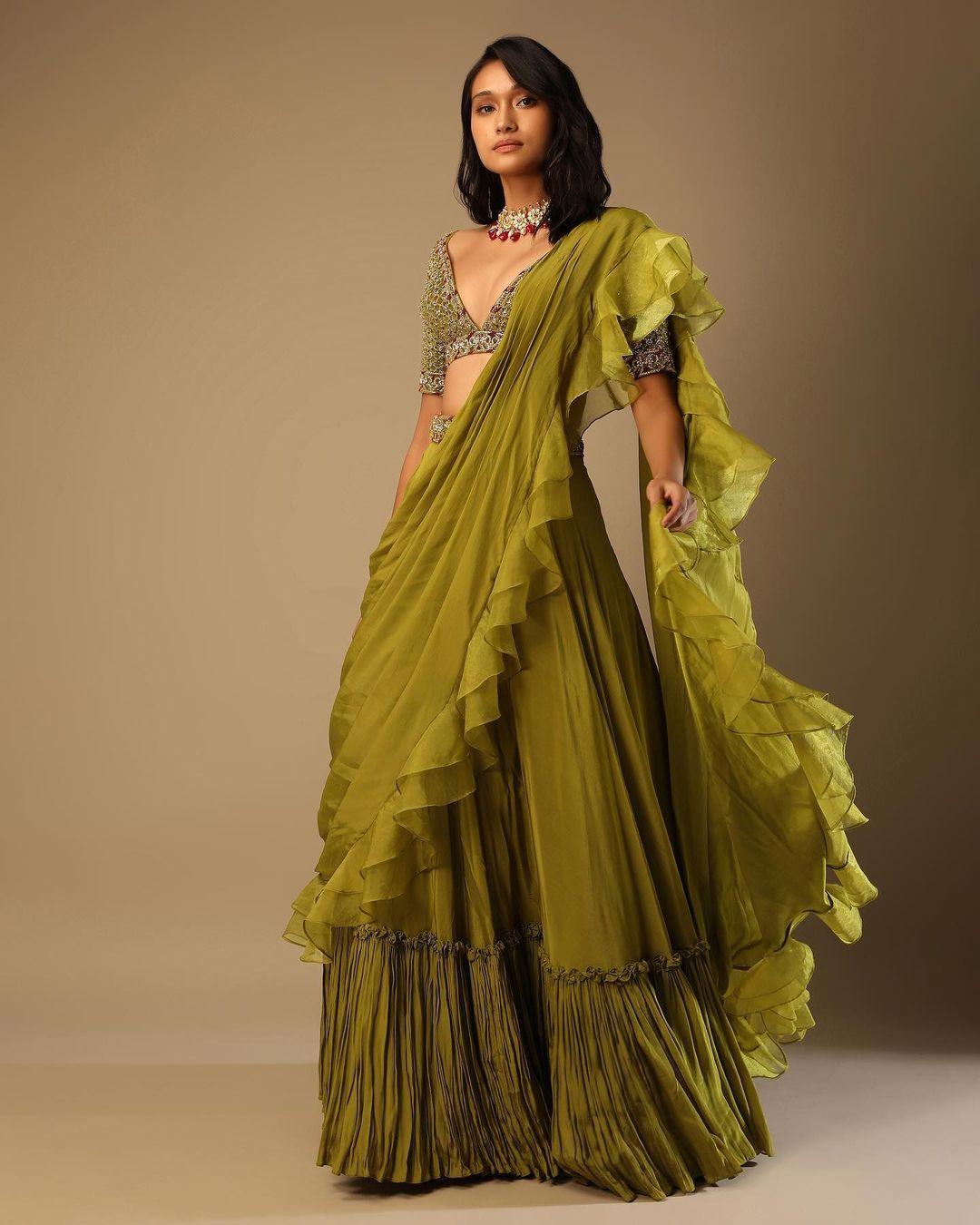 Image Credits - Alaya By Stage 3
This mehndi green saree is ideal for mehndi functions and also has the same embroidery work on the sleeves, and the light dupatta with its ruffled styling adds to the charm of this outfit.
Get in touch with our makeup artists for the perfect look that goes with each outfit!
With words by Kajoli Anand
Find Top Blogs -
Mehndi Design | Proposal Lines | Simple Finger Mehndi Design | Arabic Mehndi Design | Propose Day Quotes for Boyfriend | Wedding Anniversary Wishes for Sister | Tamil Wedding Calendar | Simple Mehndi Design | Pre Wedding Quotes | Engagement Anniversary Wishes | Funny Wedding Wishes for Bestfriend | Blouse Design | Rangoli Design | First Night Tips for Bride | Wedding Anniversary Wishes