Breathtaking Antique Gold Jewellery Designs Handpicked for You
Want to try a divine look on your wedding with some evergreen jewellery styles? Check out these gorgeous antique gold jewellery designs to look like a queen for the D-day!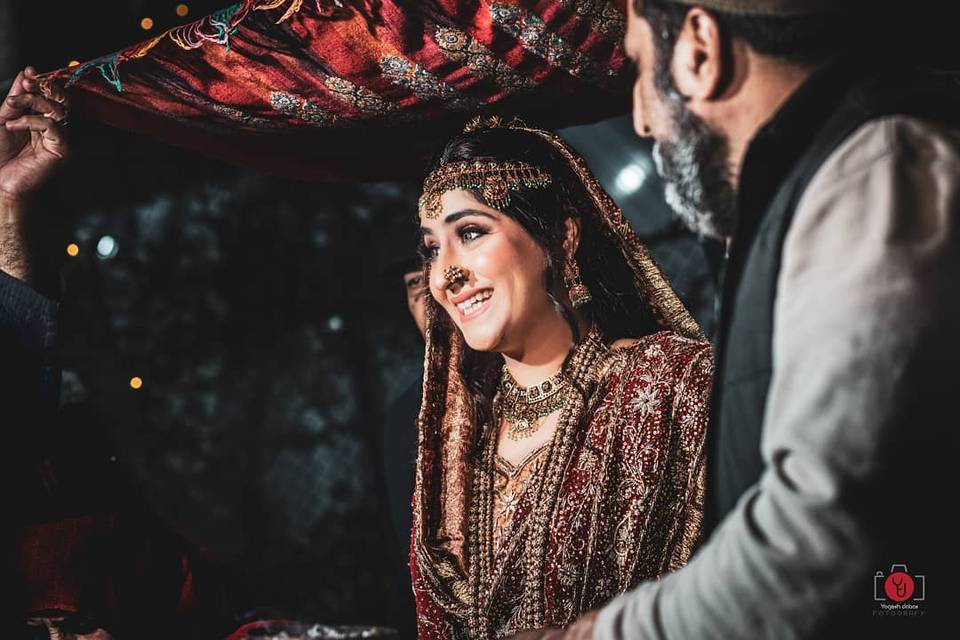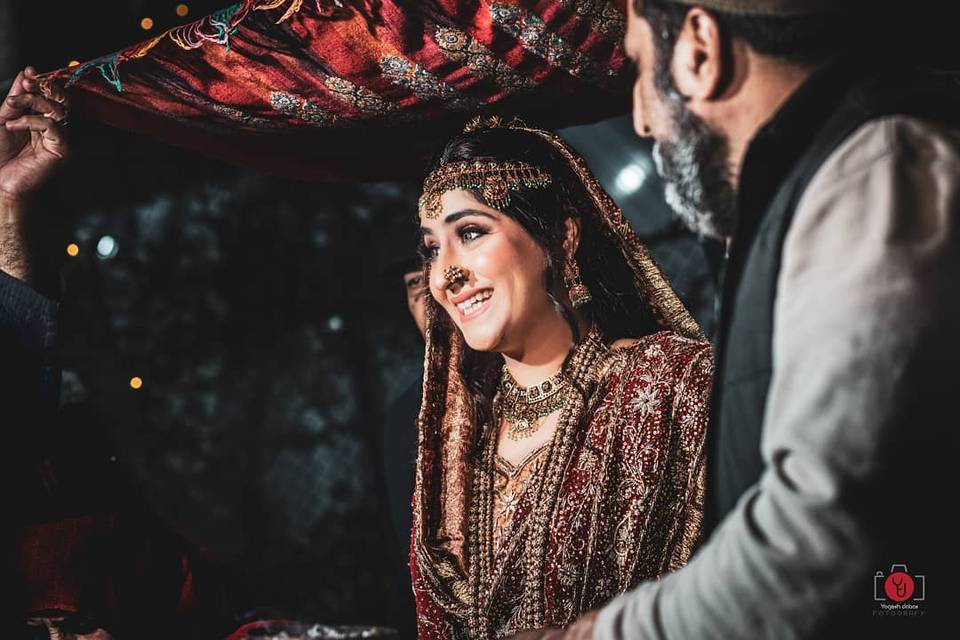 Image Courtesy: Weddings by Yogesh Dabas
No matter how much you stuff your jewellery collection with contemporary jewellery, there's always a soft spot for traditional jewellery. And if you're the kind of woman who has a special place in your heart for antiques, we know you are going to love this article! From Temple jewellery from the south to Kundan Rani haar from the land of Rajputs, there is a treasure of antique gold jewellery designs from every corner of the country to explore.
Intrigued? Well, start reading about different kinds of jewellery that are antique and will make you look like a dream!
Antique Gold Nose-ring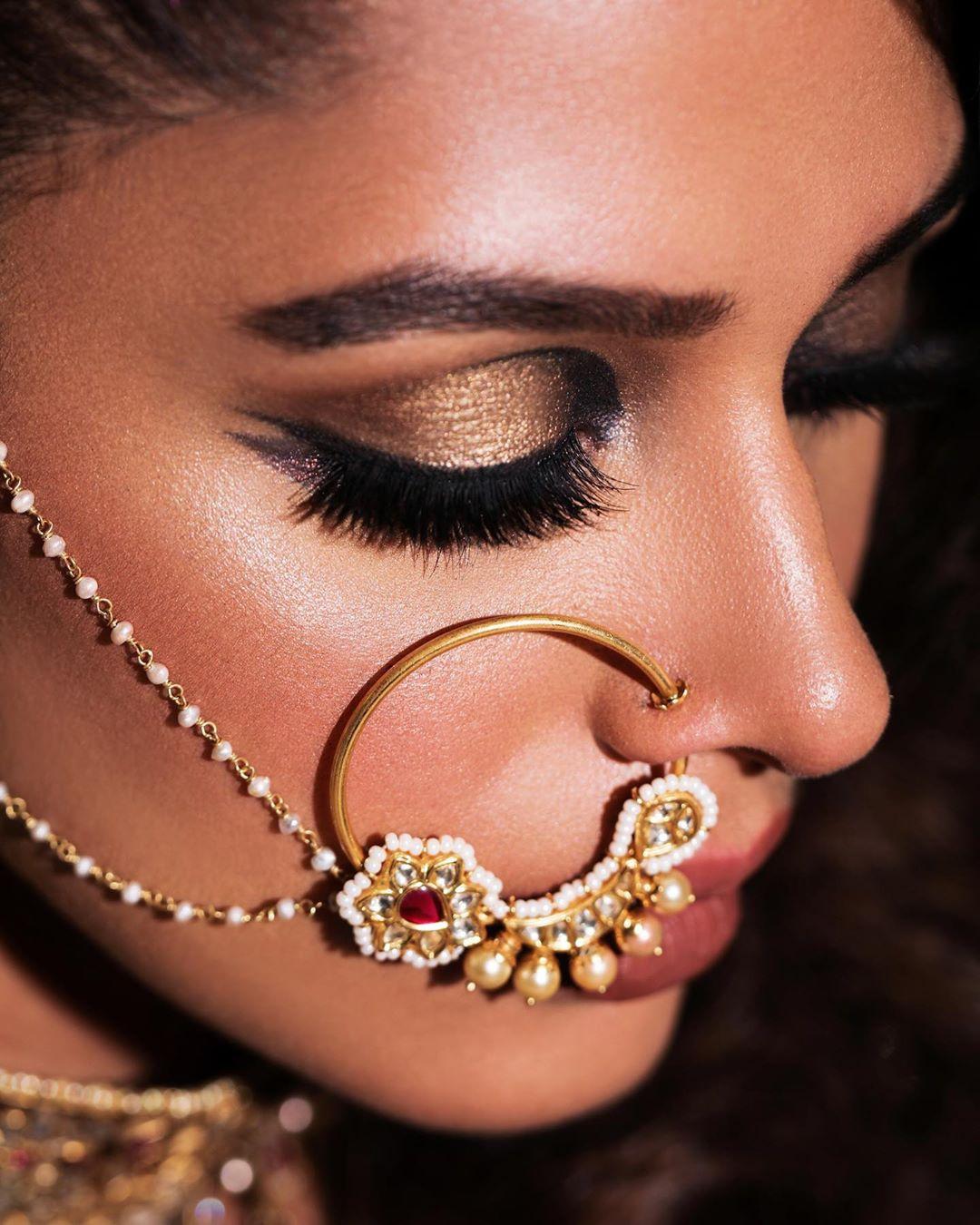 Image Courtesy: Namrata Soni
Your bridal Sola Shringaar isn't complete without a nose-ring or a bridal Nath. So when you're looking for antique gold jewellery designs, there are some stunning styles for your nose-jewellery. This particular nose-ring or Nath/Nathni has a large gold hoop with little pearl beads and stones at the bottom. The whole Nath is attached to your hair by two sleek pearl strands. If you like a heavier look, go for a few more larger pearl beads hanging from the bottom edge of the nose-ring.
Fashion tip: Go with bronze makeup and golden eye-shadow to add some drama to your look.
Antique Gold Kundan set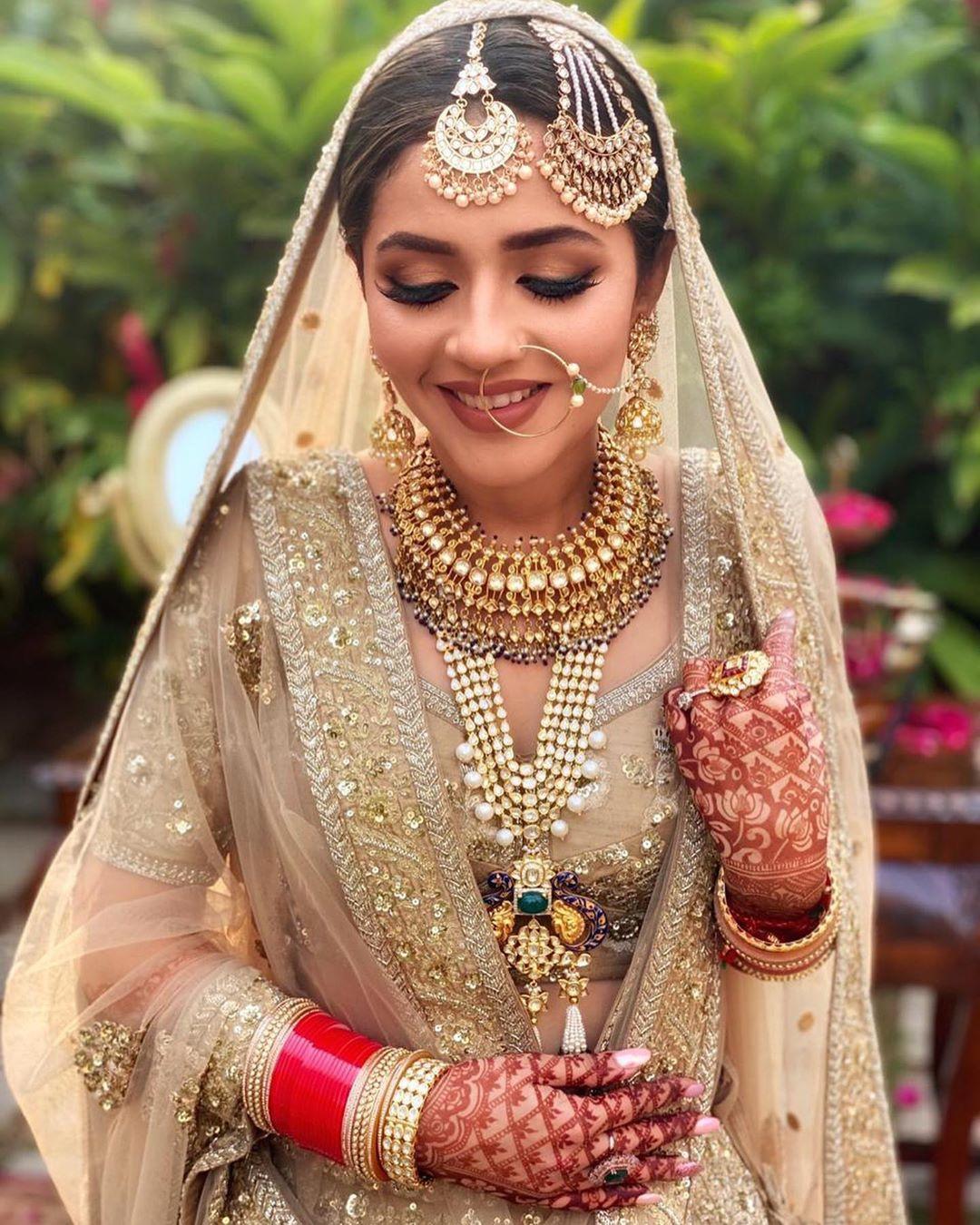 Are you a fan of antique gold jewellery designs that give you the whole package? From Kundan gold necklace to long necklace, to bangles, Maang Tikka and Passa jewellery- if your motto is more the merrier, you should go all the way! Going antique for every piece of ornament on your wedding will give you that Rani look you've always been dreaming about!
Fashion tip: Choose a pastel shade lehenga matching with your jewellery hue and go for pink-based makeup.
Antique Gold Choker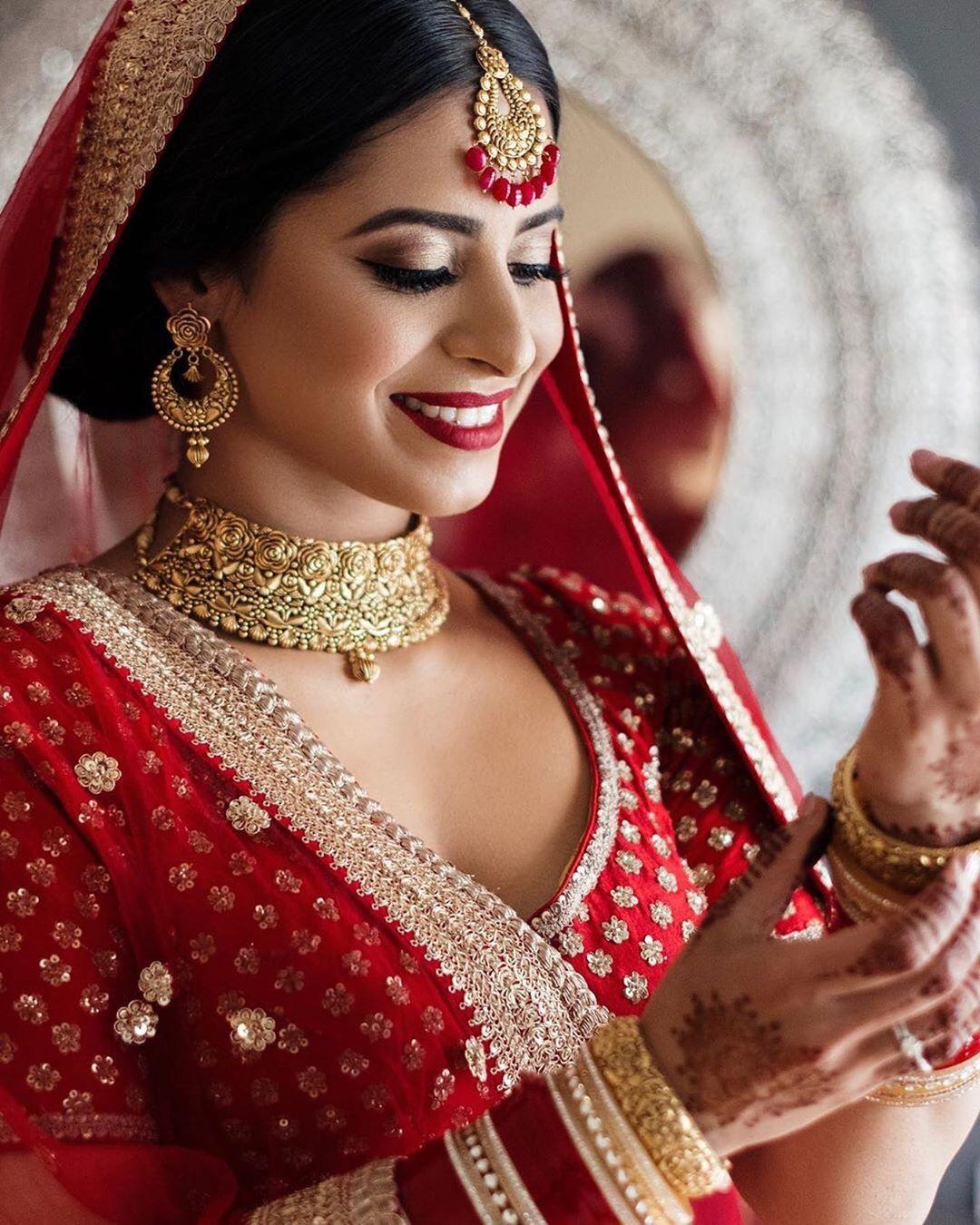 How can our list of antique gold jewellery designs be complete without a traditional broad gold choker necklace? Nothing can replace the grandeur of a gold choker with intricate designs carved out in it. Wear it with a blood-red lehenga with matching gold and red Maang tikka for the full effect!
Fashion tip: If you choose to wear a red bridal lehenga, go with blood-red lips. Look for some blouse neck patterns that would justify your choker.
Antique Gold & Emeralds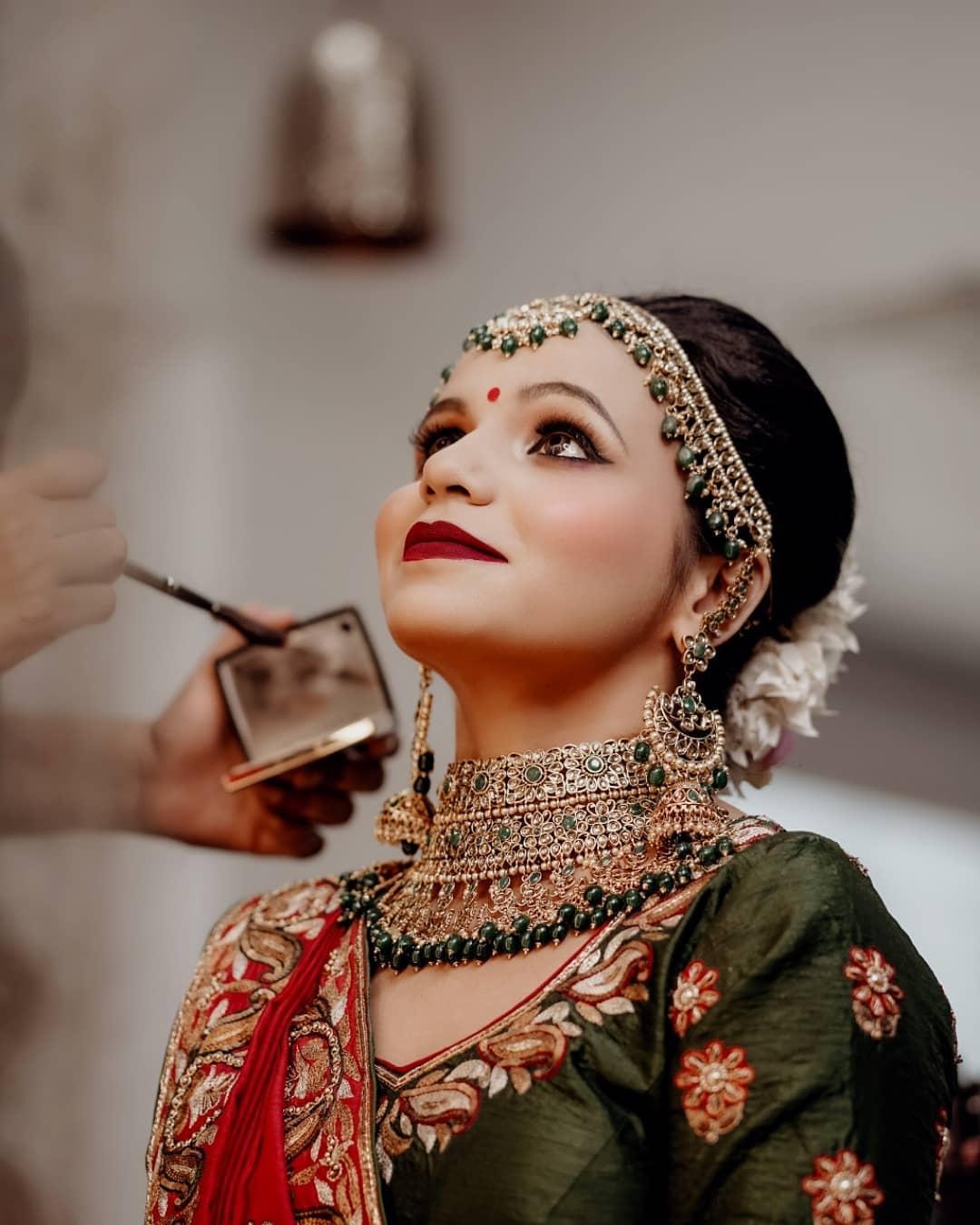 Image Courtesy: Anal Savaliya
One of the infallible antique gold jewellery designs that you can almost never go wrong with is a Kundan choker necklace with emeralds. The classy combination of the vintage Kundan and sparkling emeralds add a magical gleam to your adornment. Wear a bottle-green lehenga for a complete look.
Fashion tip: Large Chandbali gold earrings with chain, maroon lips and matching Matha Patti with stones.
Antique Gold Collar Necklace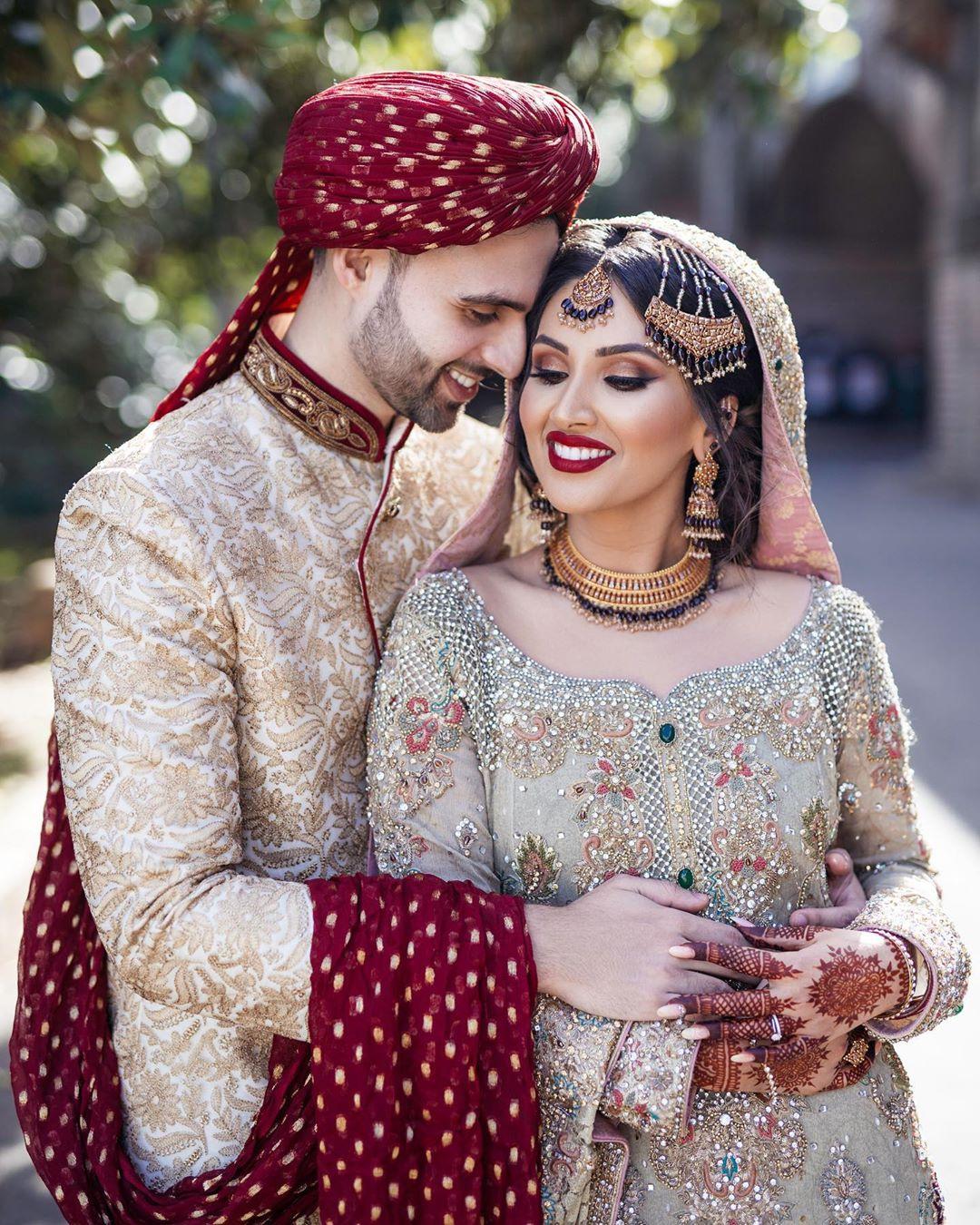 If you're looking for some antique gold jewellery designs that also have some contemporary vibes, try this extremely chic combination. The stark contrast between the gold collar necklace and black stones simply heightens the oomph factor of your jewellery. This could be your very own statement necklace!
Fashion tip: Sport a matching black & gold Passa jewellery and Jhumka earrings for that perfect graceful Mallika look!
Antique Gold & diamond Bib Haar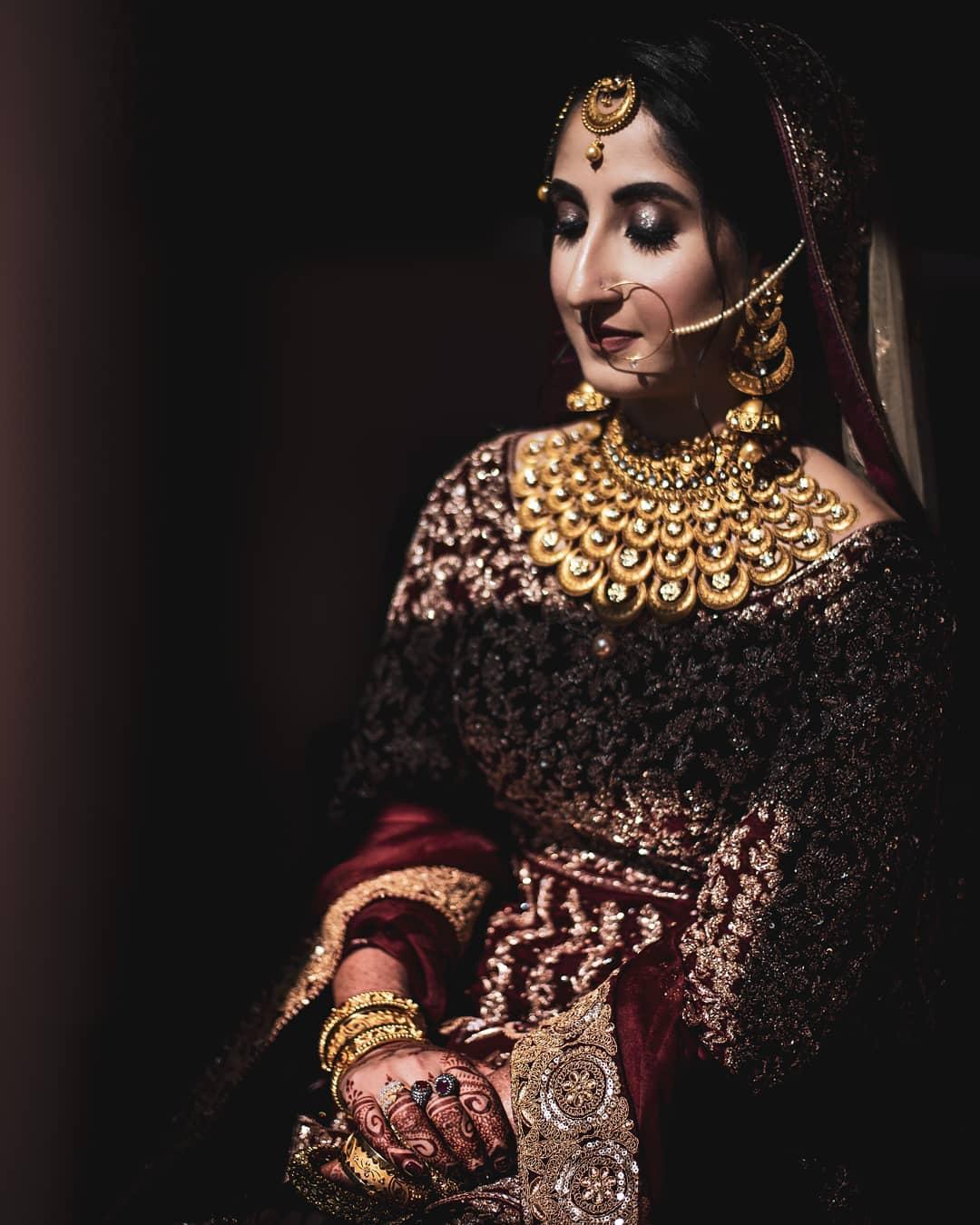 Image Courtesy: Weddings by Yogesh Dabas
As the name suggests, a gold bib necklace with large diamonds has to be one of those antique gold jewellery designs that don't need any other jewellery and calls for exclusive attention! The bib necklace covers a large part of your chest area and therefore you must go with a simpler blouse neckline. If you want to go beyond OTT, throw in a slender Raani haar with this.
Fashion tip: Keep your nose-ring, earrings and Maang Tikka to the subtler side to draw all the attention to your grand bib necklace.
Antique Gold Temple Jewellery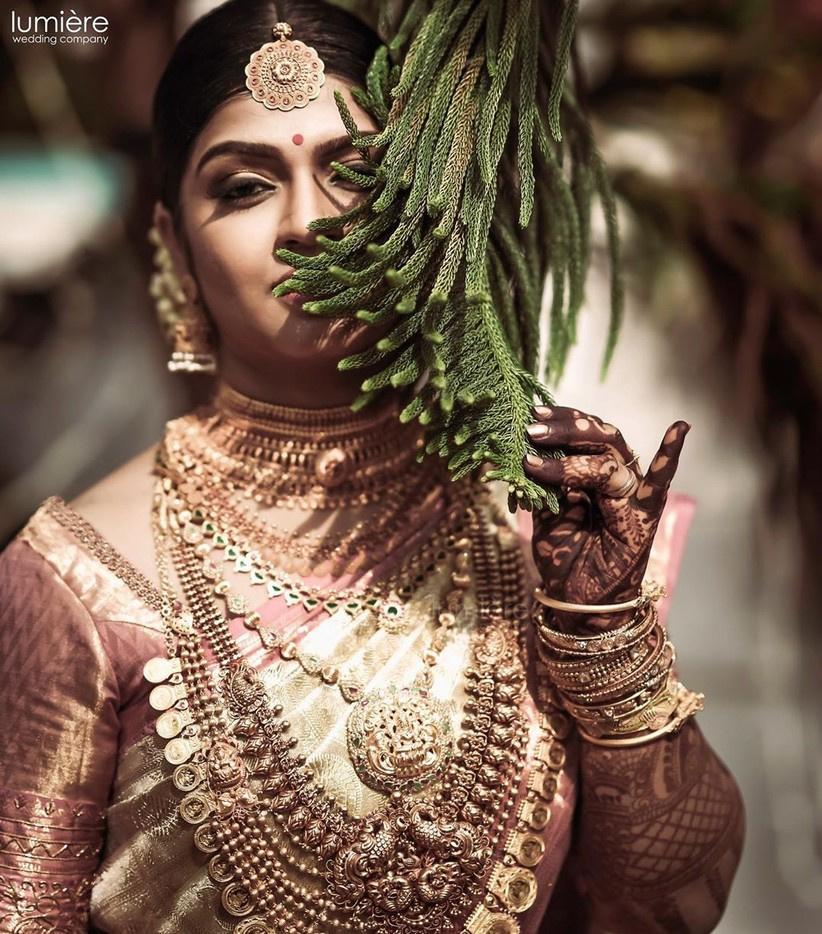 We've saved the best for the last! When it comes to antique gold jewellery designs, gorgeous temple jewellery sets probably tops the popular list. From a Manga Mala to Vaanki to Poola Jada- every little piece screams grace! Try on some of the antique gold temple jewellery on your wedding and you won't be able to look away form the mirror!
Fashion tip: Drape a classic Kanjeevaram silk saree and try on some Gajra hairstyles for the perfect Goddess look!
Glamourise your jewellery box by adding these stupendous antique gold jewellery designs! You could also mix and match by combining a few contemporary designs with antique designs. Experiment with your jewellery styles until you find the right one for yourself! Make sure you maintain a balance between your jewellery, makeup and outfits. Overdoing is never a good idea. Decide which element you want to highlight the most, and tone down the rest! Make an entry like a queen by dazzling everyone with your panache!
Which one of these antique gold jewellery designs did you like the most? Get your pick from the talented jewellers on board and share your thoughts with us in the comment section below!