Slay with Statement Jewellery With These 8 Style Tricks Just Right
Alert! Millennial brides are ditching traditional baubles for statement jewellery. Here's some help to ensure that you're able to style them just right with your outfit.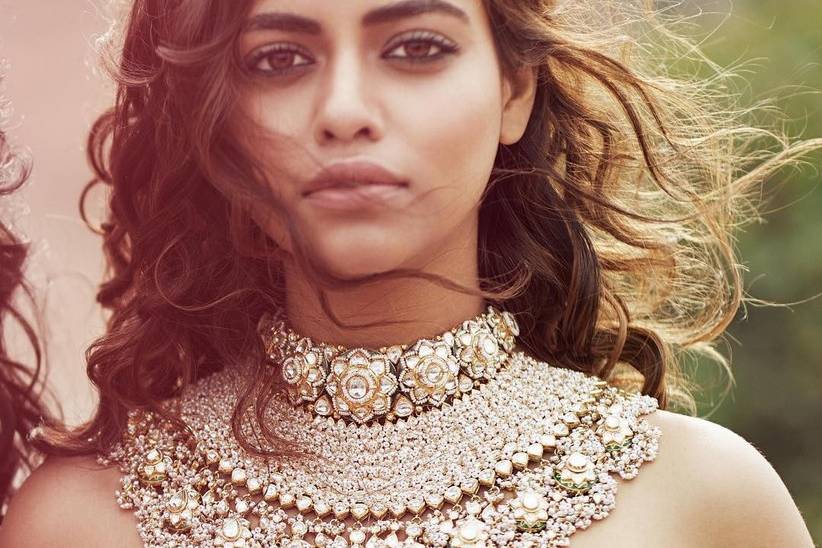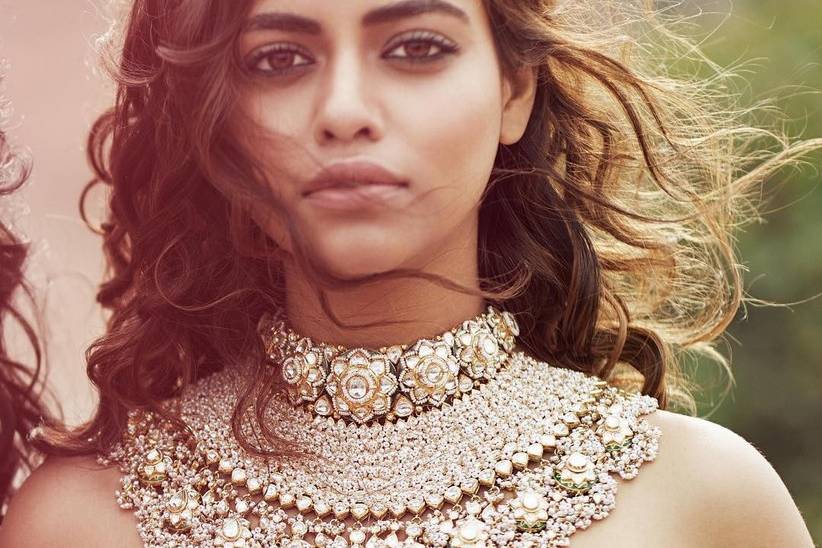 Image courtesy: Sabyasachi on Instagram
While traditional jewellery has been the first preference of brides since years, millennial brides are changing the trend rather quickly. The idea for the modern brides has always been to break the trend and do something different. Therefore one of the most recent developments for them has been to play around with jewellery.
While every kind of jewellery, whether traditional or statement has its own charm, the fact of the matter is that traditional jewellery becomes rather limiting after you are married. The occasions you'd want to wear them become less and you also sometimes feel that they are an investment that you do not get much benefit out of.
However, on the contrary, statement jewellery can be styles with both your traditional as well as western attire. They can be worn at both the traditional festivities as well as parties. Apart from being able to wear it more number of times, and having a wider variety of designs to choose from, they can also be styled separately or with other pieces of statement jewellery you own. It goes without saying that statement jewellery is a big win-win in all situations.
Tips and Tricks for the Millennial Brides That Love Statement Jewellery
Here's how you can ensure that your chosen piece is styled just right to get an on-point look.
1. Order of selection is key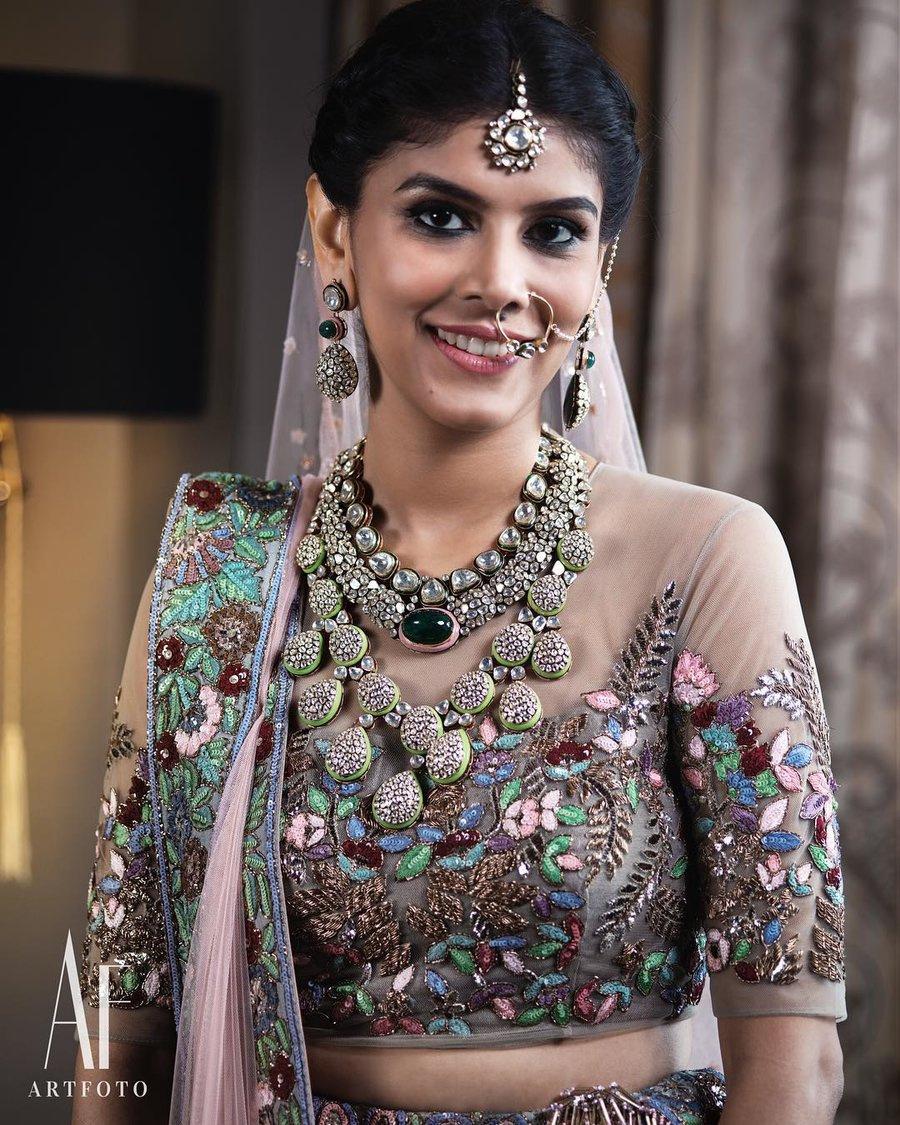 Contrary to what most brides believe or do, it is always better to select your jewellery before your outfit. It always works better as then there is no confusion about what goes with your statement jewellery or what does not. Brides need to take care of many things before they decide to work on a colour combination of clothes and jewellery together.
By zeroing down on your statement jewellery, you can automatically narrow down your options for the perfect bridal outfit. Well, it goes without saying that it makes the job much easier. However, if it were the groom we were talking about then the order of selection would have reversed.
It is because for grooms finding the right sherwani first helps pick the jewellery faster.
Do: Research on styling tips before making the final purchase of your statement jewellery.
Don't: Choose something extremely specific or two contemporaries that it becomes difficult to look for the right bridal outfit to match it.
2. Match your statement jewellery with your neckline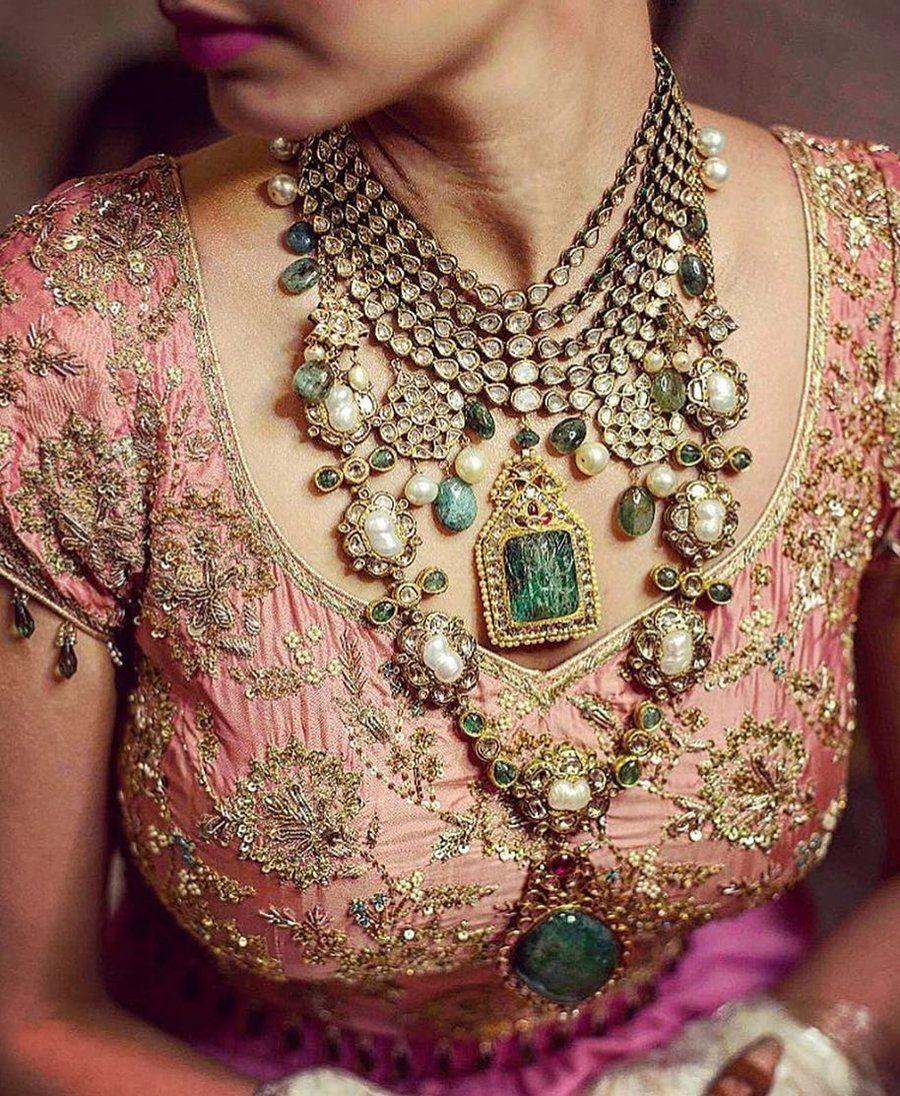 Unlike your traditional jewellery, statement jewellery comes in a variety of shapes, sizes, patterns, and designs. Therefore, it is safe to assume that they might or might not look great with different neck designs of your bridal outfit. This is also one reason why we emphasised on buying the jewellery first.
However, if you plan on wearing a less classic neckline like the boat neck, cowl neck, turtle neck or even the crew neck then bib neckpiece or layered chain necklaces in statement jewellery is what you should go for.
If your jewellery is chunky then keep the neckline simple and clean as you wouldn't want it to look messy.
Do: Look for designs in jewellery that go with different kinds of necklines and are not limiting to be worn later.
Don't: Try to go for something too out-of-the-box or mix-n-match extremely traditional outfits with modern contemporary jewellery to make the look confusing.
3. Match the metals overall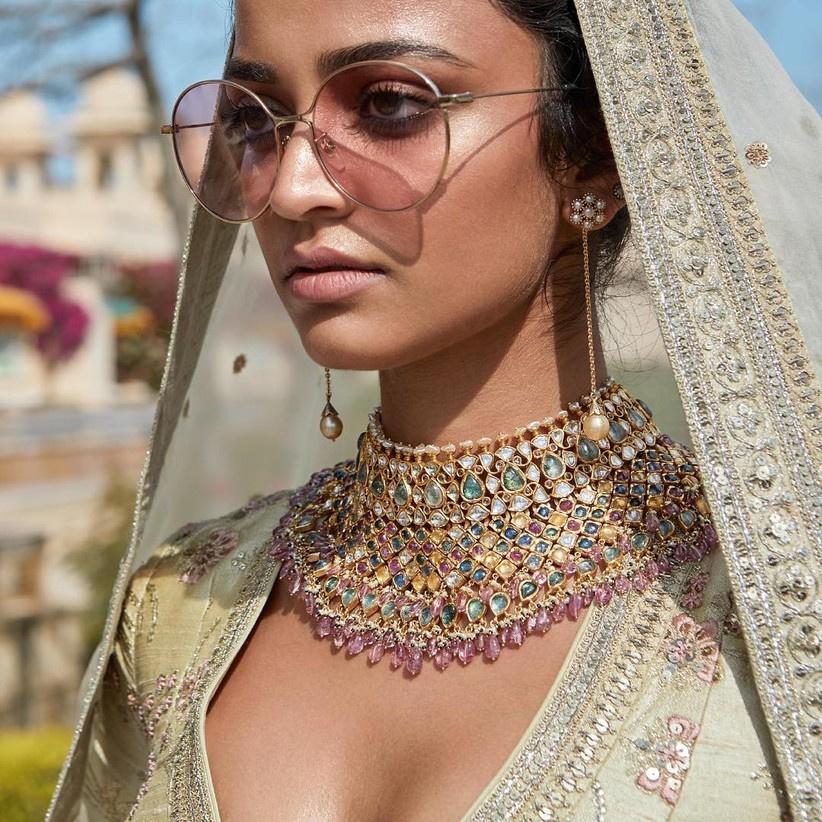 Image courtesy: Sabyasachi on Instagram
It is important for brides to choose statement jewellery that matches their overall outfit and its colours. Choosing the right combination can make the outfit look better and the jewellery looks richer. So if your bridal outfit has golden work then pick statement jewellery that has a golden base.
Similarly, if your outfit has silver or white work then you can match it with pearls or platinum. For pastel shades, you can go for a contrasting effect by choosing colourful gemstones that add life to the outfit. While traditional jewellery is easier to match, statement pieces when matched to the outfit give the whole look a unique touch.
Do: Match the metal in your necklace with your bridal earrings and even your rings as unmatched metals can end up making you look shabby on your big day.
Don't: Go strictly by the rules as in case of statement jewellery pieces sometimes peals can also go along well with a bridal outfit that has golden work. So try and test before you finalise.
4. Keep enough time in hand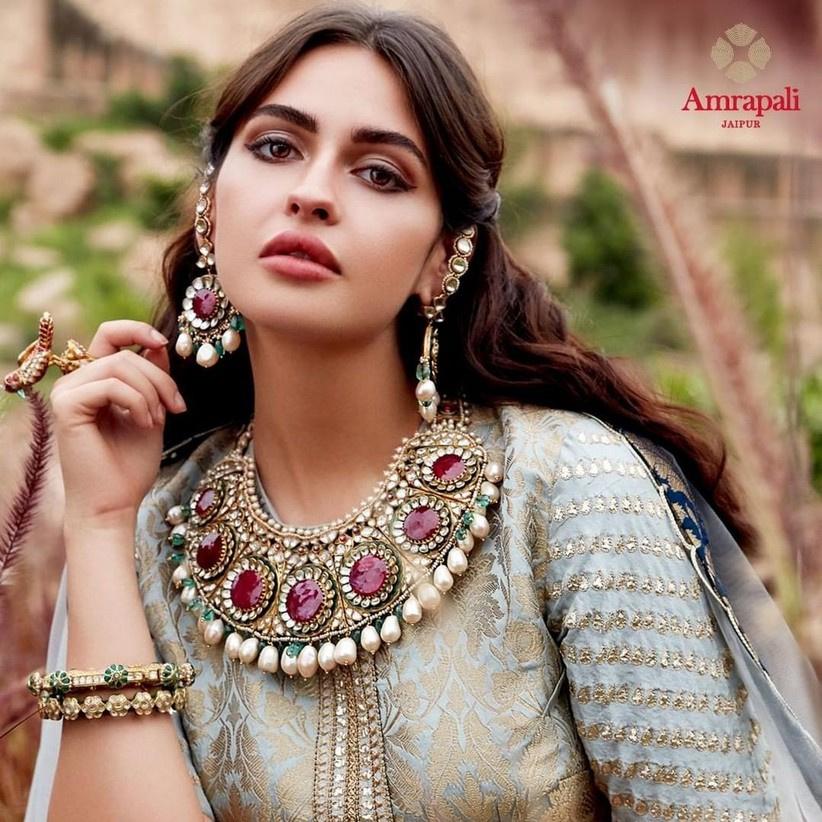 Image Courtesy: Amrapali Jaipur
You know how elders say that decisions relating to jewellery take time. Well, they make a very valid point. So for brides deciding to purchase their statement jewellery before their wedding, plan it much in advance to save yourself from any last minute hassle.
The faster your jewellery decision has been made, the more time you have in hand to test and try all sorts of bridal outfit that go or don't go with it. Eventually, every bride wants to look her best and wear the best bridal outfit with the most beautiful piece of statement jewellery to go with it.
Do: Consider more than one option for jewellery to make sure you're not stuck with your outfit choices.
Don't: Take too long to finalise the perfect statement jewellery for your big day as it might delay all the following options as well creating a time crunch in the end.
5. Less is more with statement jewellery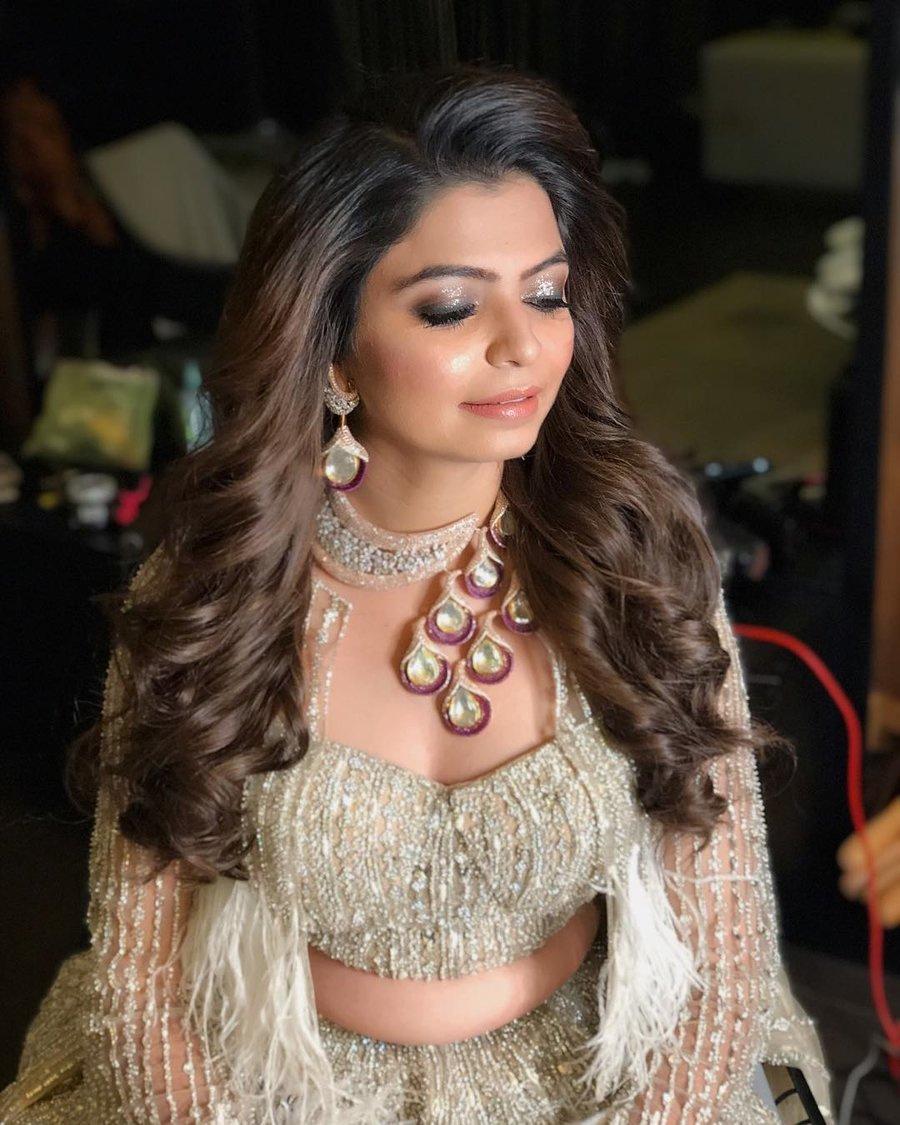 While we have seen brides wear huge traditional jewellery sets with their bridal outfit and loved their look, it doesn't necessarily go the same way for statement jewellery. Their design, patterns and sizes are not meant to compete with traditional jewellery in any which way.
Therefore brides shouldn't go over-the-top and keep it simple when it comes to these statement pieces. The less you wear the more attention it will attract. The benefit here for millennial brides is they can go for dramatic outfits when keeping the jewellery minimal.
Do: Ensure that the jewellery is eye-catching enough to be worn by the bride and doesn't appear too dainty or dull to create an effect.
Don't: Choose designs that closely mimic the embellishments on your bridal outfit as looking too matchy-matchy is not what you set out to achieve.
6. Consider its re-use value before buying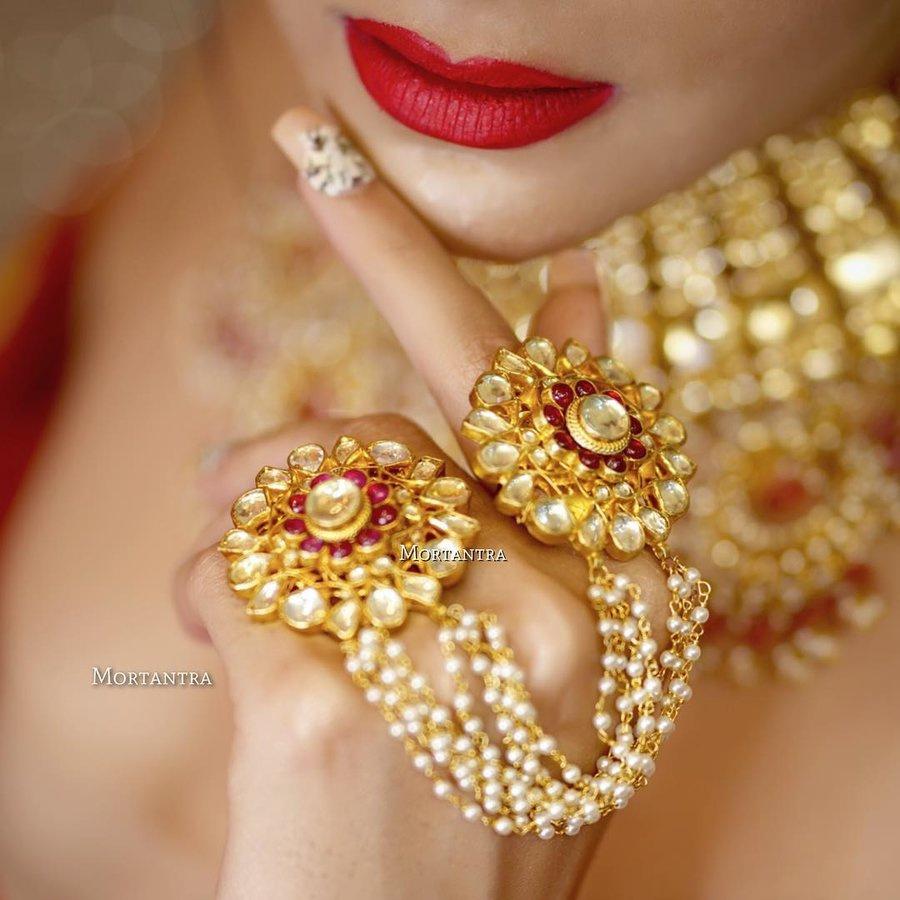 Just how we mentioned about traditional jewellery having a low repeat value, brides must remember that even with statement jewellery they must pick something they will wear time and again.
Versatile pieces can be worn a number of times like statement earring go with sarees as well as gown. Cocktail rings can be carried off with both Indian as well as Indo-western outfits. So think before you make the final purchase as statement jewellery is an investment we wouldn't want you to regret.
Do: Look for detachable statement jewellery sets that can be worn in multiple ways, multiple times.
Don't: Forget that your wedding jewellery is what you will keep and use all your life.
7. Add a touch of heritage to it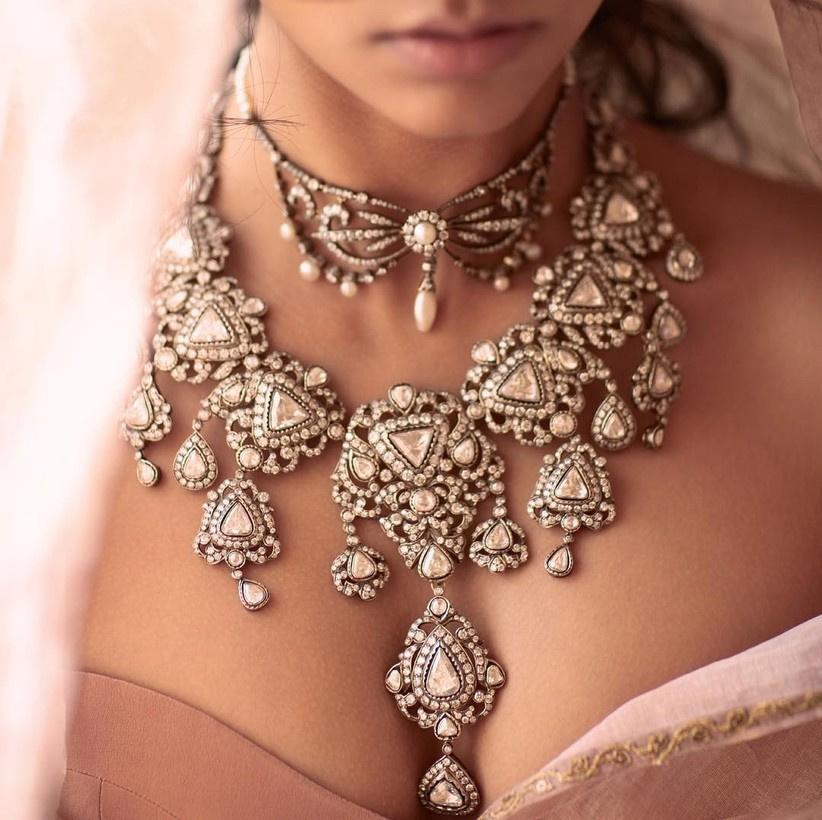 Image courtesy: Sabyasachi on Instagram
If you are already feeling guilty about not choosing an antique family jewellery piece over one piece of statement jewellery, don't be. There is nothing more charming about statement jewellery that has a piece if your own heritage. Even if you feel it is not your style, visit a jeweller to help you modernise it and modify it exactly as per your taste.
This way you are able to wear the right balance of antique and contemporary. And if you still can't find anything that fits, pair your statement jewellery up with an ancient grandma's watch as watches make for a great addition to the entire look. Plus, we are sure it will make your grandma very happy.
Do: Find something in your grandma's jewellery box that you'd love to add to your statement piece.
Don't: Try to unnecessary fit in an antique piece or an heirloom that just doesn't go well with your jewellery or outfit choice.
Although the above-mentioned tips are enough to get you hunting for the statement jewellery you'd love to carry on your big day, we'd still suggest keeping your own research handy. When it comes to styling your statement jewellery, make wise choices but also don't forget to keep it as close to your own personality as possible.
Don't absolutely go by the trends, but do not completely avoid them too. In short, keep everything moderate and trust your instincts because we are sure you'll make the right choice.
How will you style your statement jewellery on your big day?