Chandbali Gold Earrings That Are Trending This Bridal Season!
Here are some of the trendiest ways to spice up your wedding glam with traditional Chandbali gold earrings that never go out of style.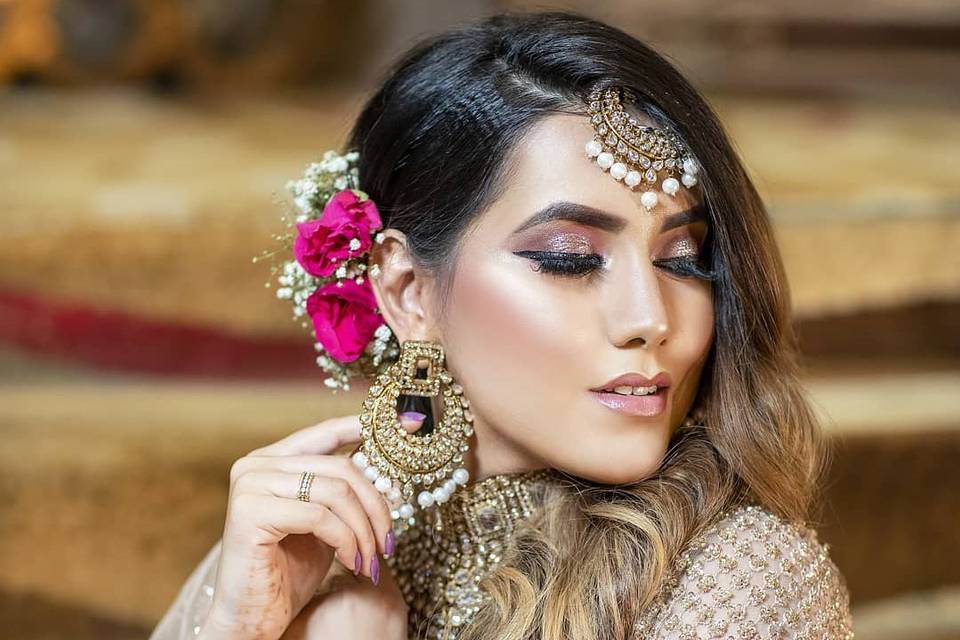 Jewellery is a huge part of festivals in India without a doubt, and this holds especially true for weddings! It is the occasion where it is valued the most and is often looked upon as a status symbol in the community. From the bride herself to her bridesmaids and even the guests, everyone likes to show off their best gold jewellery at the party.
Whether you are someone who prefers to keep it casual or jazz it up with chunky vibrant pieces, here's why you should go for ever-trending Chandbali gold earrings to style up your wedding attire!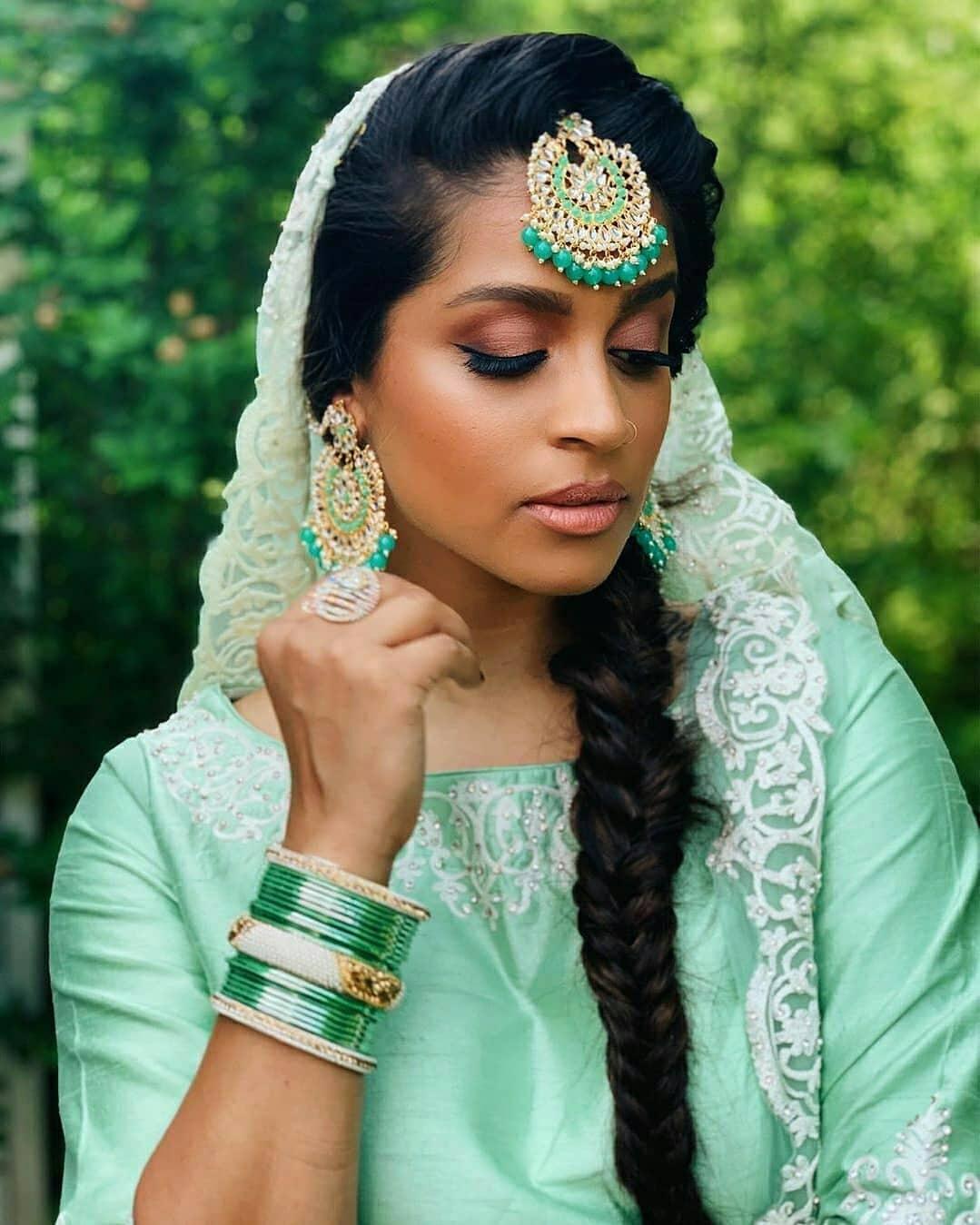 Image Courtesy: Lilly Singh's Instagram
The origin of the crescent-shaped design itself dates back to the Mughal period that had witnessed some of the most revolutionary artisans bring exemplary art and culture into the heart of India.
We know for sure from their monumental architecture that their eye for ever-green design remains absolutely incomparable to this very day. No wonder, Chandbali gold earrings have found a special place in almost everyone's heart and adds an aura of elegance and royalty to bridal couture on the whole!
Dazzle it up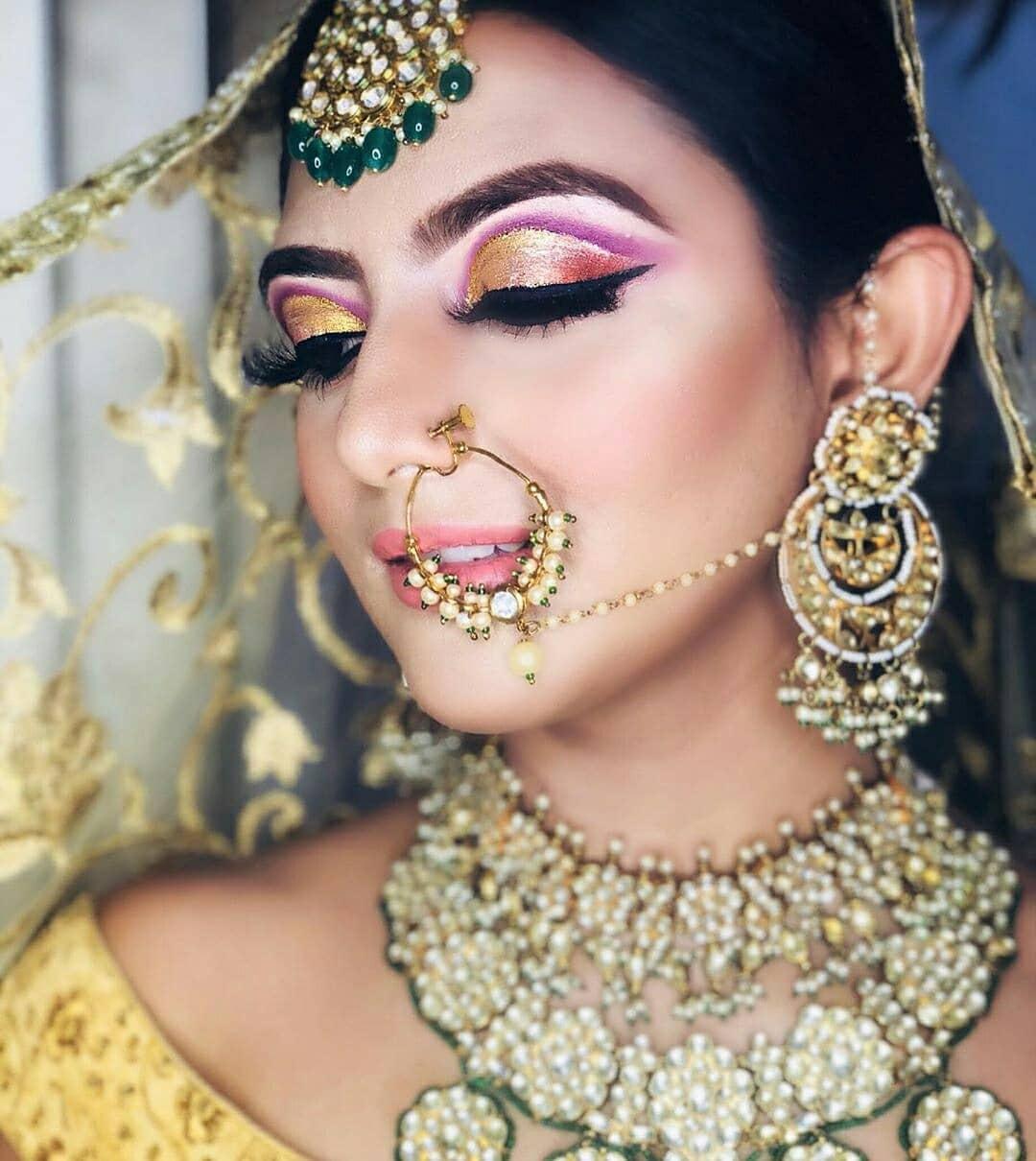 To add a pop of colour and shimmer, get your hands on Kundan style Chandbali gold earrings. The Kundan art, native to Jaipur, is well known for the molten enamel gems encrusted into intricately styled gold jewels. This will add all the needed bling to your look, being a true statement piece on its own. It instantly brings out the colours of your outfit, be it a sari or a lehenga.
Uncut Chandbali gold earrings featuring unshaped diamonds give a 'raw' effect and are valued at a higher rate. They add an ethereal effect and are a great choice to dazzle it up to steal the show. Hence, they have even made it to the big Bollywood screens and celebs have rocked red carpets looks effortlessly with them!
Rock the antique bridal look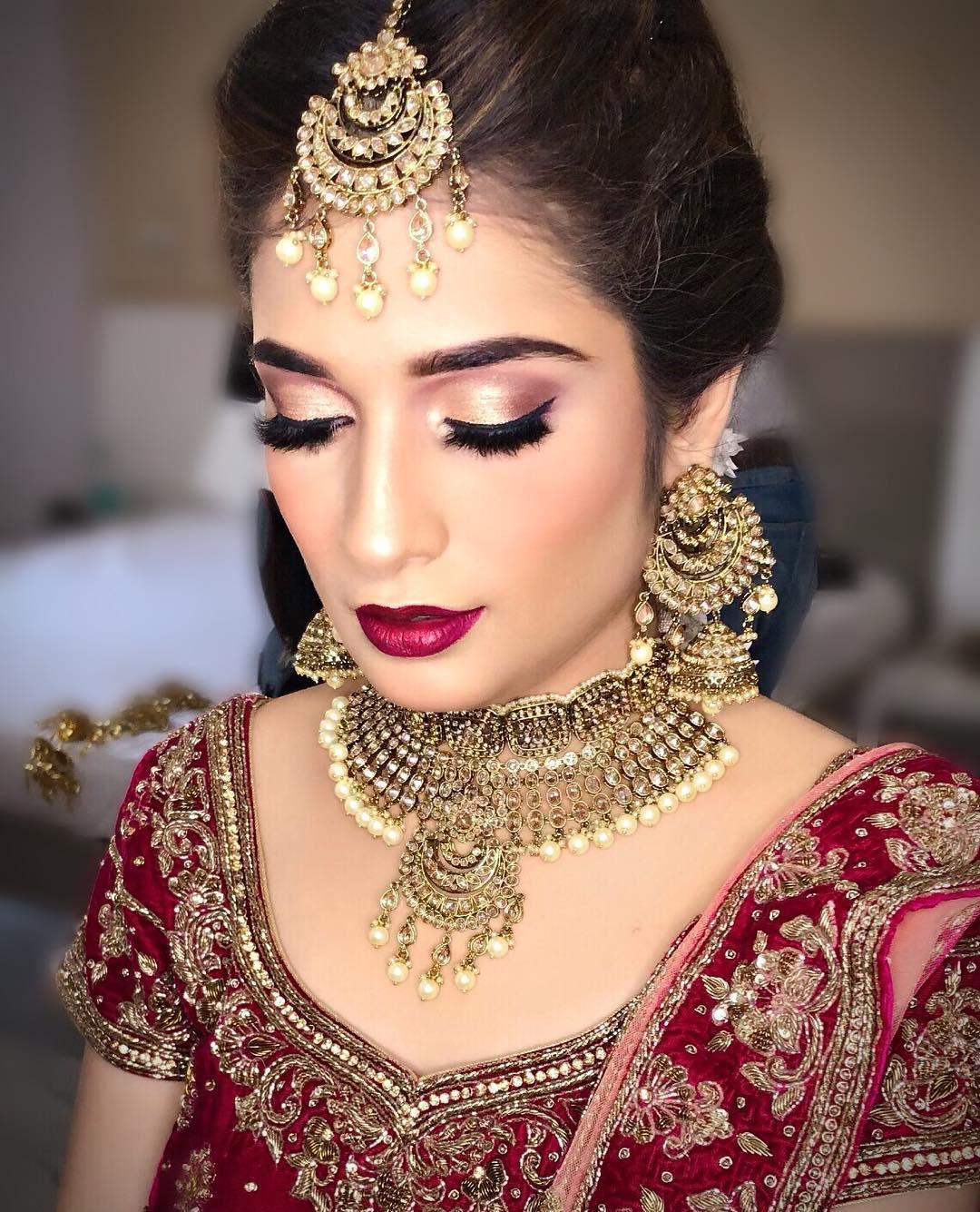 Antique jewellery is making a strong comeback and is widely preferred for its timeless appeal and top-class workmanship. Chandbali gold earrings elaborately studded with ornate precious stones with a rustic design will surely stand out and be a total crowd-pleaser. The complex stonework, pearl embellishments and vivid colours are perfect for a traditional bridal look, but can also be worn with modern wedding outfits as well. They definitely make a brilliant addition to the wedding trousseau.
You can also find oxidized Chandbali earrings in the market which have a vintage look if you would want to tone down the glitz and not take it all the way. They would make a perfect after-party lightweight set to wear and would let your outfit do all the talking.
Subtle, yet soulful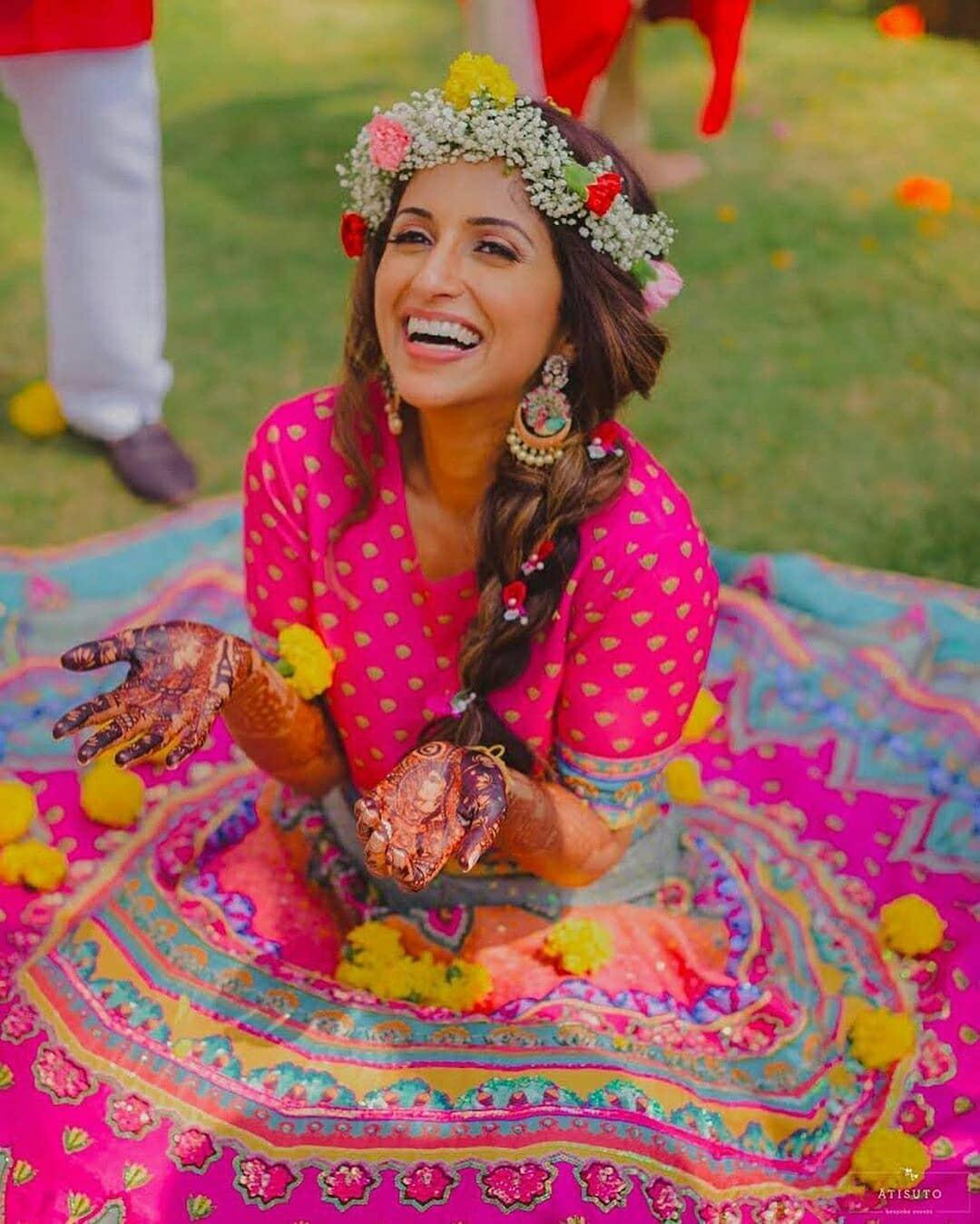 We can easily scale down the glitz and glam by opting for smaller sized minimalistic Chandbali gold earrings which would also be perfect for the Reception or a pre-wedding function. It still holds all the zesty appeal while bringing out the beauty in simplicity. It never fails to draw attention, no matter what the size is, and gives you a sophisticated and soulful feel at the same time.
Often Chandbali gold earrings come with detachable Jhumkas or layered add-ons, so you can extend the length or remove the extra bling as you desire!
Traditional Hyderabadi Chandbali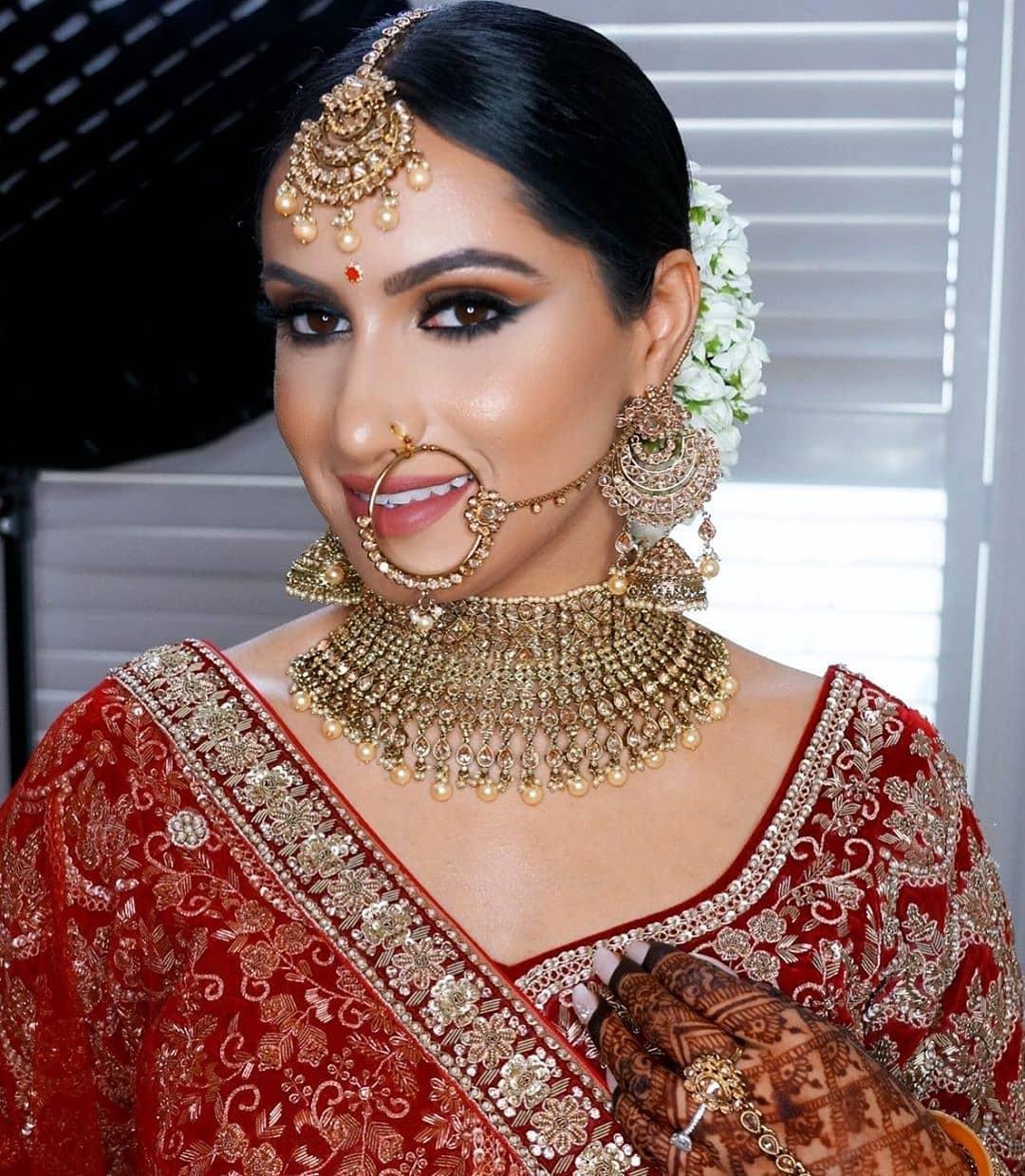 Image Courtesy: Canvas Beauty Co
Native to the Nizams of Hyderabad, traditional Hyderabadi Chandbali gold earrings have a distinctive look and are known for their high-grade pearls. Whether the pearls featured are studded or hanging, they are the base for all other variations of the Chandbali earrings. They will never go out of style and add a traditional twist to the modern bride.
It complements any outfit and definitely will have your guests talking for months when you make such a bold move. For a modern take on these earrings, you can definitely go for micro-pearls instead which are clustered together, making it lightweight but giving it a chunky effect.
A modern twist on Chandbalis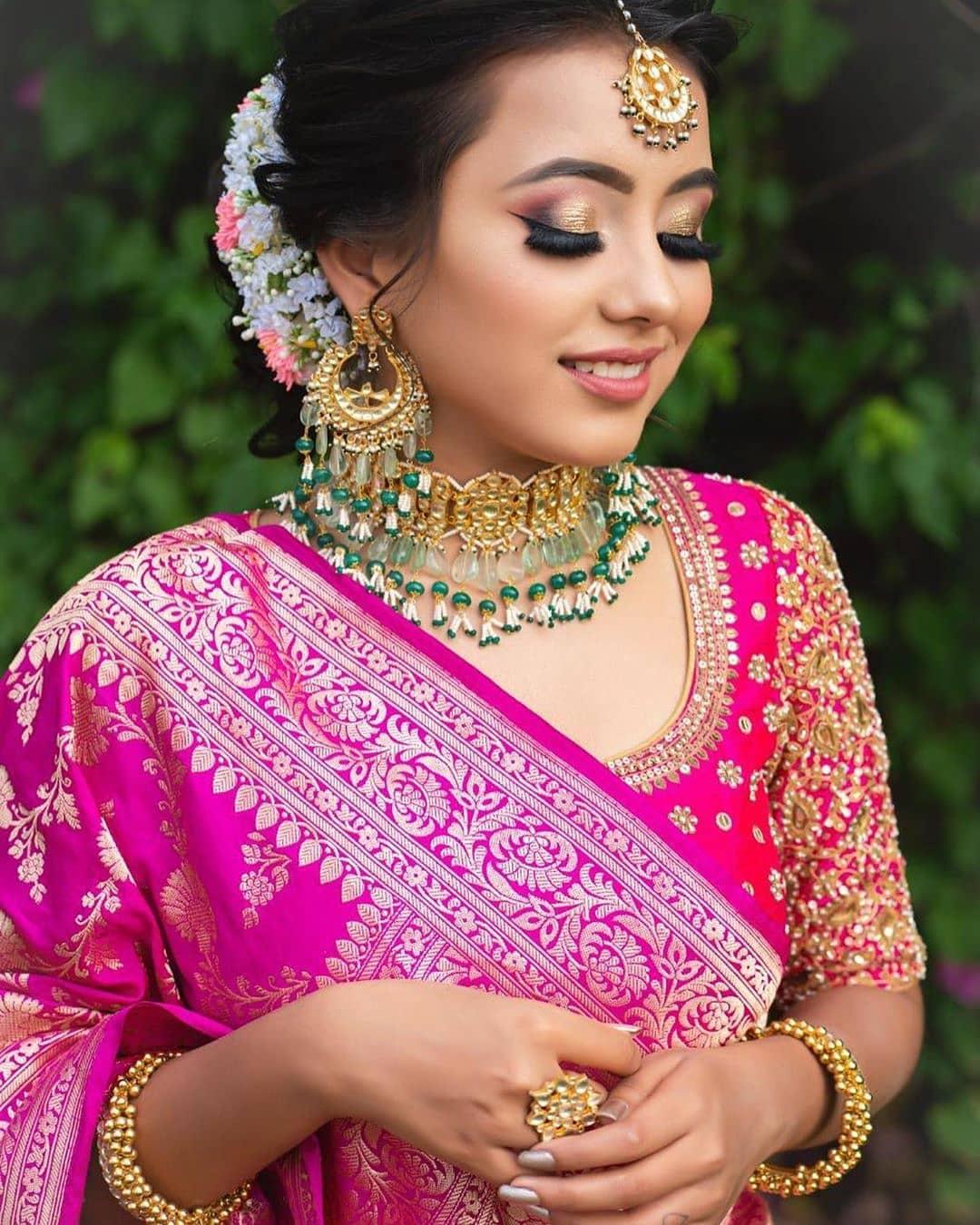 In the modern era of fashion and genius design evolution, there is no surprise that the traditional Chandbali earrings have caught on as well. You now can have custom-made tassel bordered Chandbali earrings to step up your fashion game. You can even opt for silk threaded Chandbali gold earrings or take it a notch higher with multicoloured tasselled ones or with chunky hangings. Unleash the ultimate diva within you with a modern twist on a traditional design, bringing an Indo-western element to the table.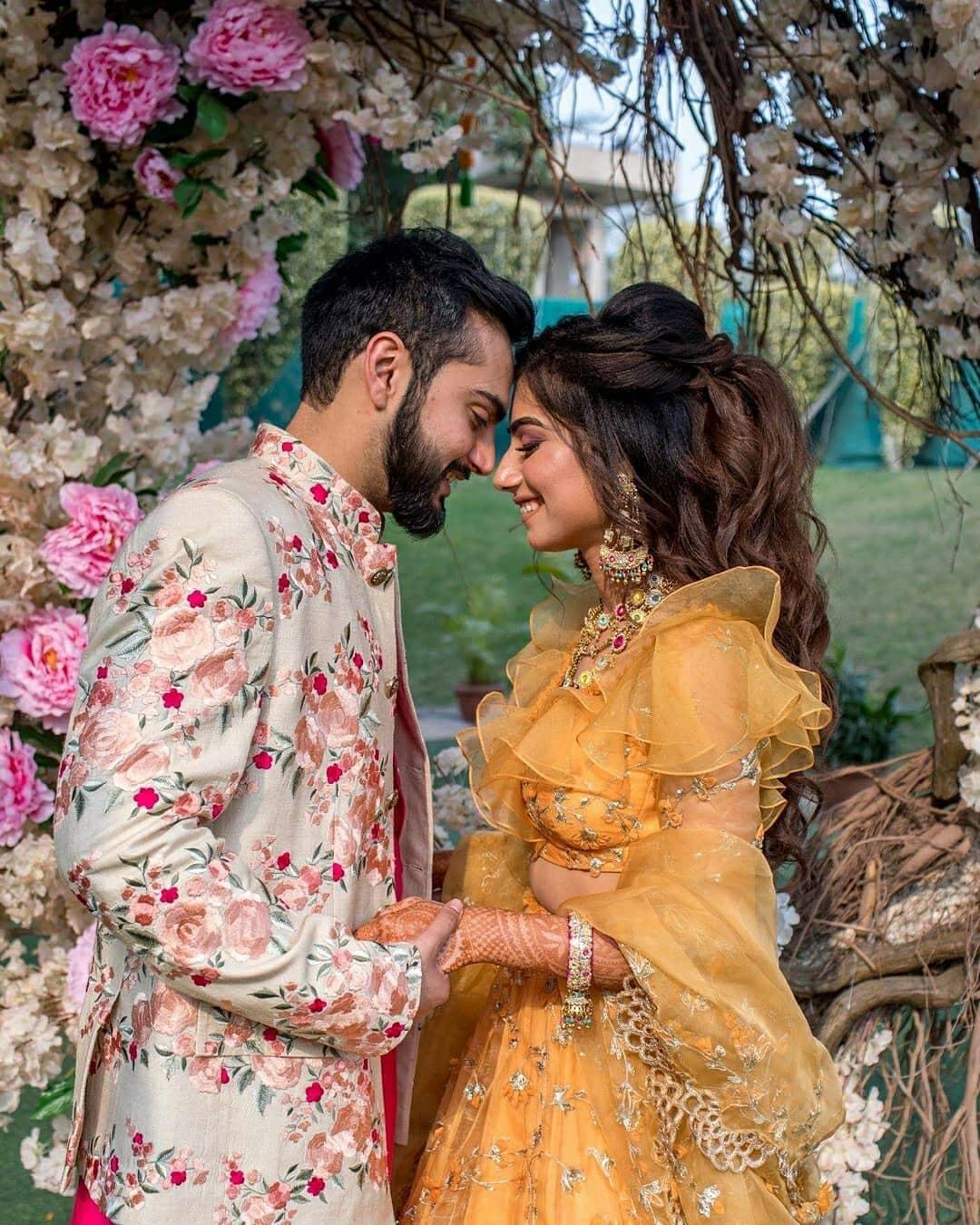 These days, Chandbali has become a staple piece in almost every girl's collection and thanks to its versatility, Chandbali earrings make a stunning addition to your ensemble to elevate your appearance, no matter how old you are!
So, get your hands on a pair of Chandbali earrings and you'll be surely turning heads at any event. The best part is that there's something for everyone, making them look unique and outstanding!
Want your own pair? Head down to these bridal jewellery stores near you!