Shopping for Indian Wedding Dresses Online? Use These Tips Now
Indian wedding dresses online shopping is a saviour for those who don't have the time to go out and physically shop for what they need. Let's find out how.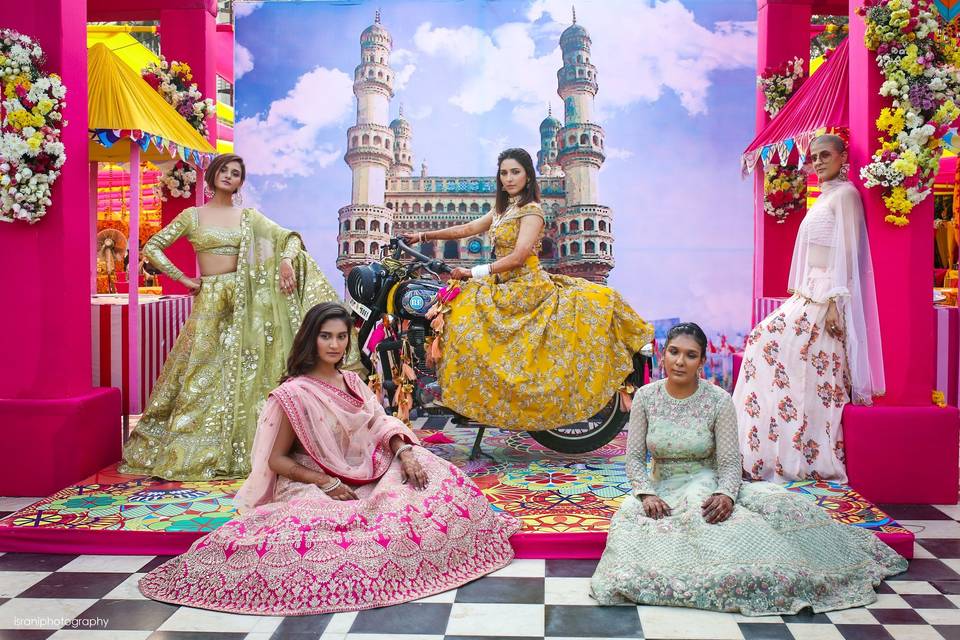 We live in a technologically advanced time where Indian wedding dresses online shopping is as easy as eating a slice of cake. But with such technological advancements come chances of scams and frauds as well! This read is addressing just that and about giving you smart tips on how to make those online purchases without getting duped by fraudulent sellers completely.
Having the right knowledge of how the internet works, what is real and what is too good to be true is how you can make successful purchases online. Whether you want to purchase a wedding lehenga or are simply looking at those last minute wedding wear purchases to wear to your best friend's wedding, we have got it all covered. Read on to know just how!
Registered Market Places Only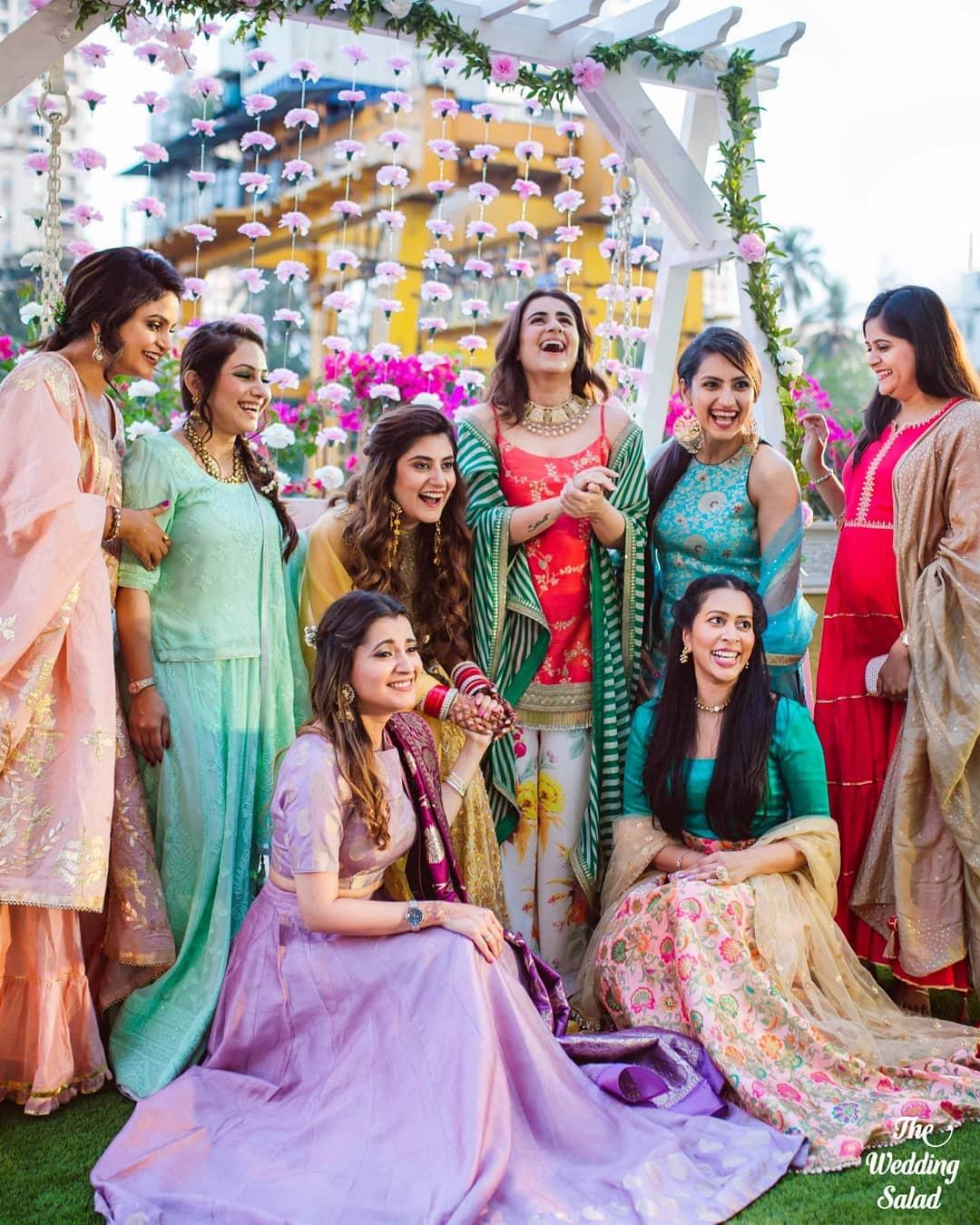 While the likes of Amazon and Flipkart allows any kind of sellers (even if they are registered) to showcase their collection online, they do not guarantee the quality of what you receive. But, the biggest benefit of doing Indian wedding dresses online shopping from such market places is their return and exchange policy is flawless.
Most of these registered websites strictly adhere to their policies and so returning an item is as easy as purchasing one. This will give you confidence in shopping online without worrying about getting stuck with products with no returns.
Filter Your Shopping List For Warehouse Stocked Items Only
Not all e-commerce products get parcelled by their respective sellers. A lot of items get stored in market-place warehouses, which are ready to be shipped always. With Amazon offering 'Amazon Fulfilled' tag as an identity of the warehouse items, you should always look for such tags on all certified e-commerce sites while browsing the products.
What makes warehouse stored products special is that they get screened and approved by Amazon for their quality, assuring you the best, always. Hence, the filter guarantees that you receive quality products always when you are doing Indian wedding dresses online shopping.
Look For Familiar Brand Names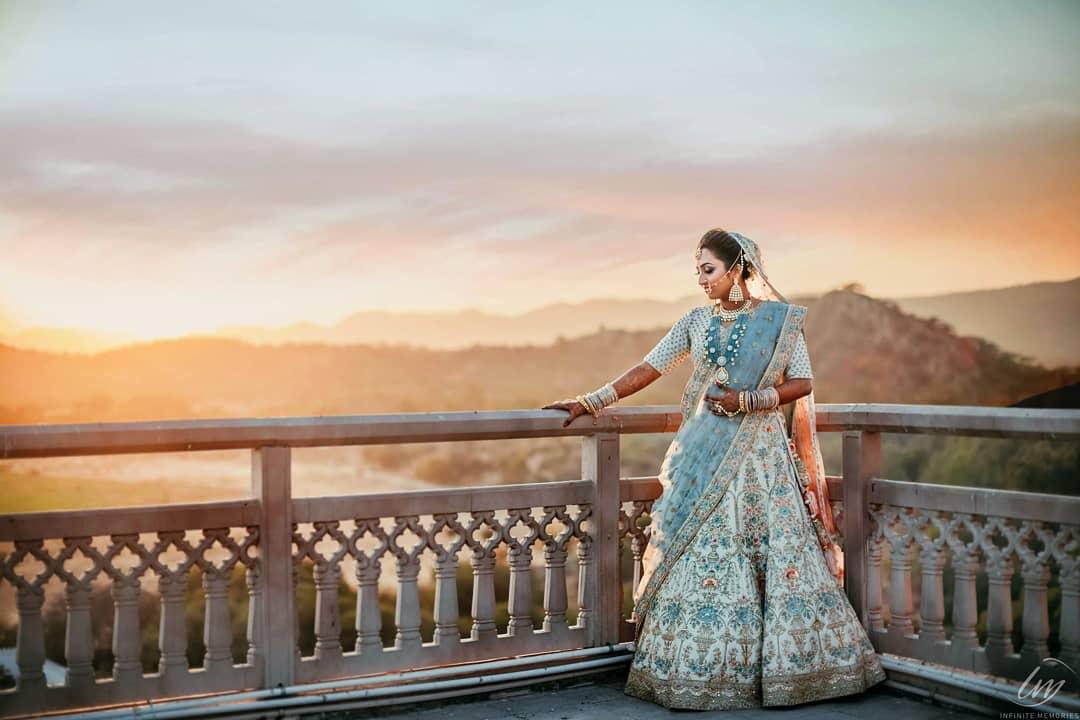 Many renowned brands partner with such market places, offering their collections in the digital space as well. With authentic market places like Pernia's Pop-up shop, you get the surety of getting exactly what the product claims to be.
Another plus-point of looking for branded stores online, while doing Indian wedding dresses online shopping, is that they offer bigger discounts as compared to their retail alternates. Each e-commerce website offers its customers an array of promotional discounts, making your purchase more valuable.
Look For The Seller's Rating
In case you decide on going tag-less, giving the local vendors a chance, make sure that you pay extra attention while doing Indian wedding dresses online shopping from them.
With genuine customer feedback available on all of these sites, you get to judge whether a seller is authentic or not by the kind of ratings they have received. So before even indulging in browsing through the catalogues, save yourself the time and look for seller ratings and reviews first.
Expect Darker Shade Than That On Display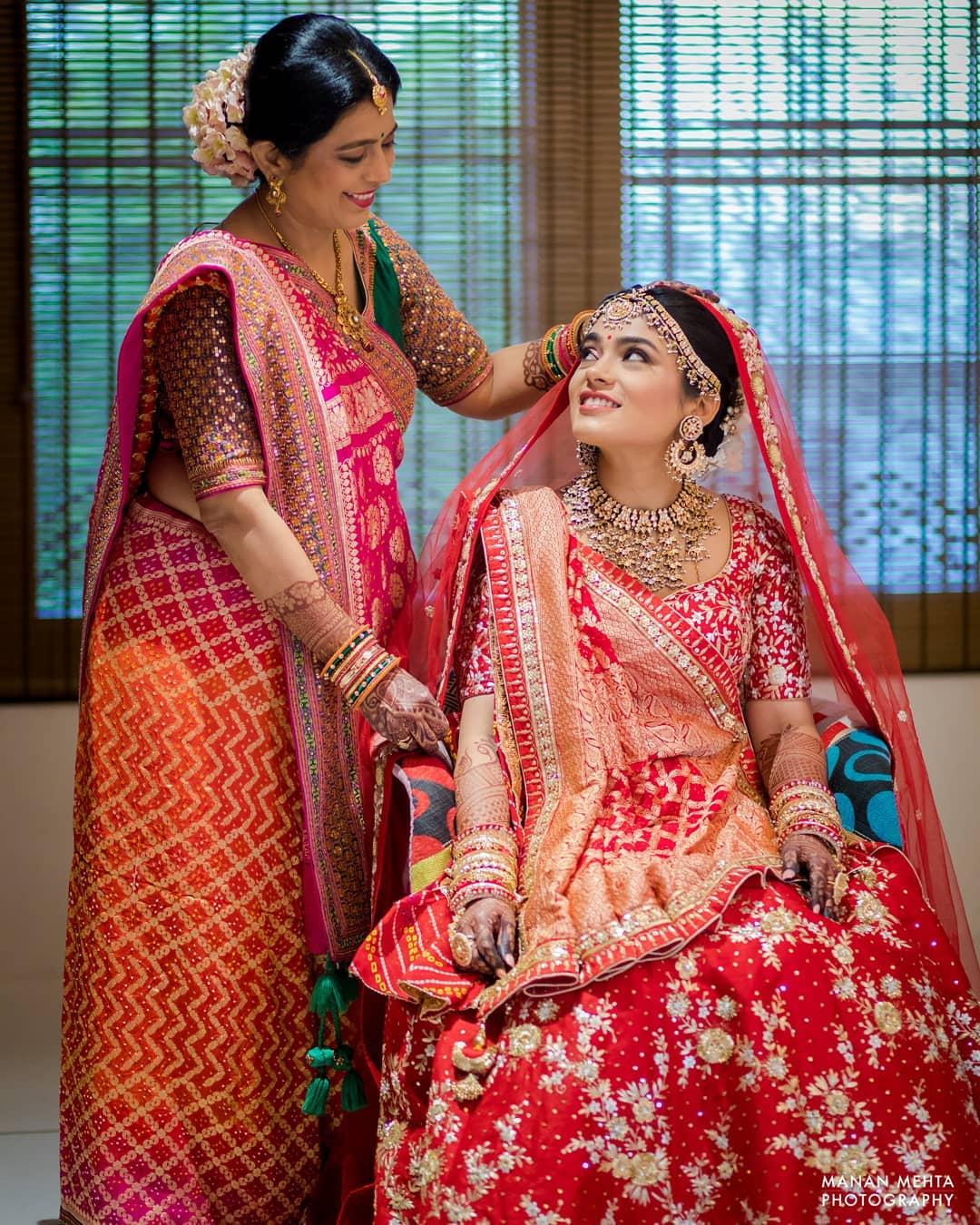 Image Courtesy: Manan Mehta Photography
Usually, the catalogue shoots are done in bright light, making the products look more vibrant than they really are. Hence, always keep in mind that the product you are looking at may appear darker in the shade when you adorn it in reality.
The best way to decide whether you want to keep it or not is by trying the apparel on in bright daylight and evening artificial light as well. This will help ensure whether your Indian wedding dresses online shopping was a success or a return-worthy loss.
Know Your Fabric
A velvet Anarkali suit might look like your dream bridesmaid ensemble but do consider that the fabric can give you hot flashes if you wear it to a summer wedding as well. So make sure before making that purchase, that the fabric is season friendly and you won't feel uneasy wearing it at all.
The kind of fabric that has been used for the apparel will also help you get an idea about its price tag. The richer the fabric type, the higher the price tag will be. So make sure you gain knowledge about fabrics before indulging in Indian wedding dresses online shopping experience.
Be Sure About The Fit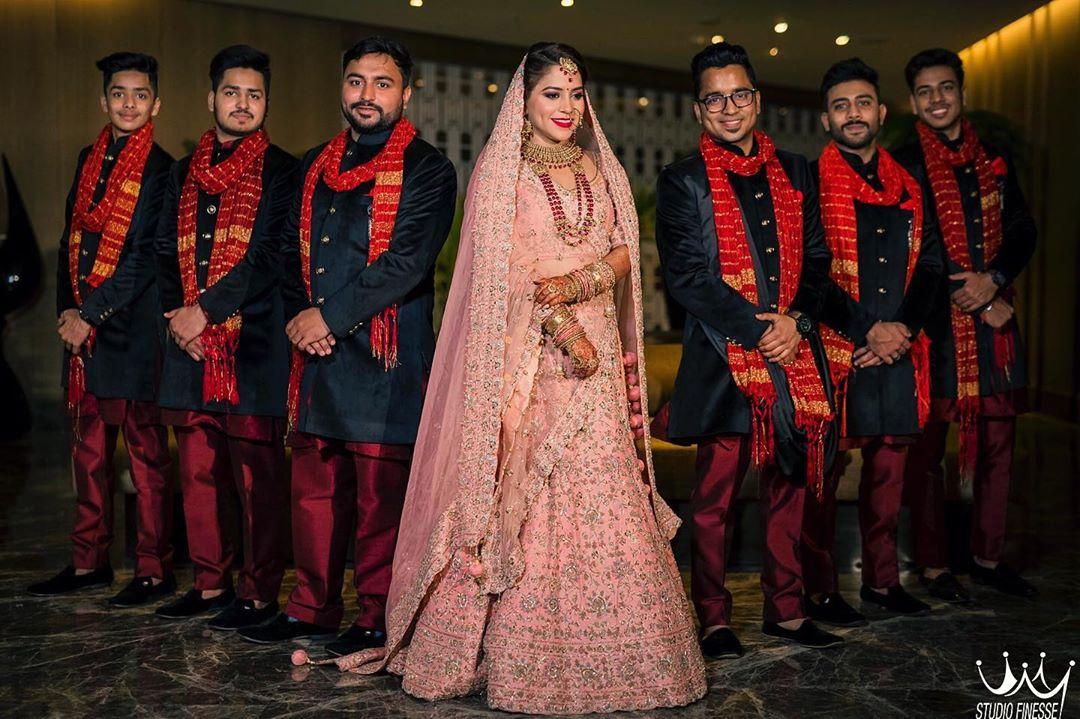 First of all, you need to decide whether you are okay with purchasing a semi-stitched or unstitched type of apparel, or you want to go the RTW way and go for fully stitched clothes instead. Once that is decided, look for every detail you can get about the dimensions of the semi-stitched and unstitched apparel as well as the size chart of fully stitched clothes.
These details will give you an idea of whether the ensemble will be a good fit for you or not.
Description Of The Embellishments
When you are doing Indian wedding dresses online shopping, you are naturally looking for embellished clothes. Almost every style of embellishment in India is available online. All you need is a sharp eye to differentiate between good bling and the cheap quality kind of bling.
Look for details on embellishment in the description space to understand the type and quality of embellishment you will receive on your apparel. Not all designs displayed online arrive with the exact kind and style of embellishment as is shown in the picture.
Cheap Price Tag? Caution!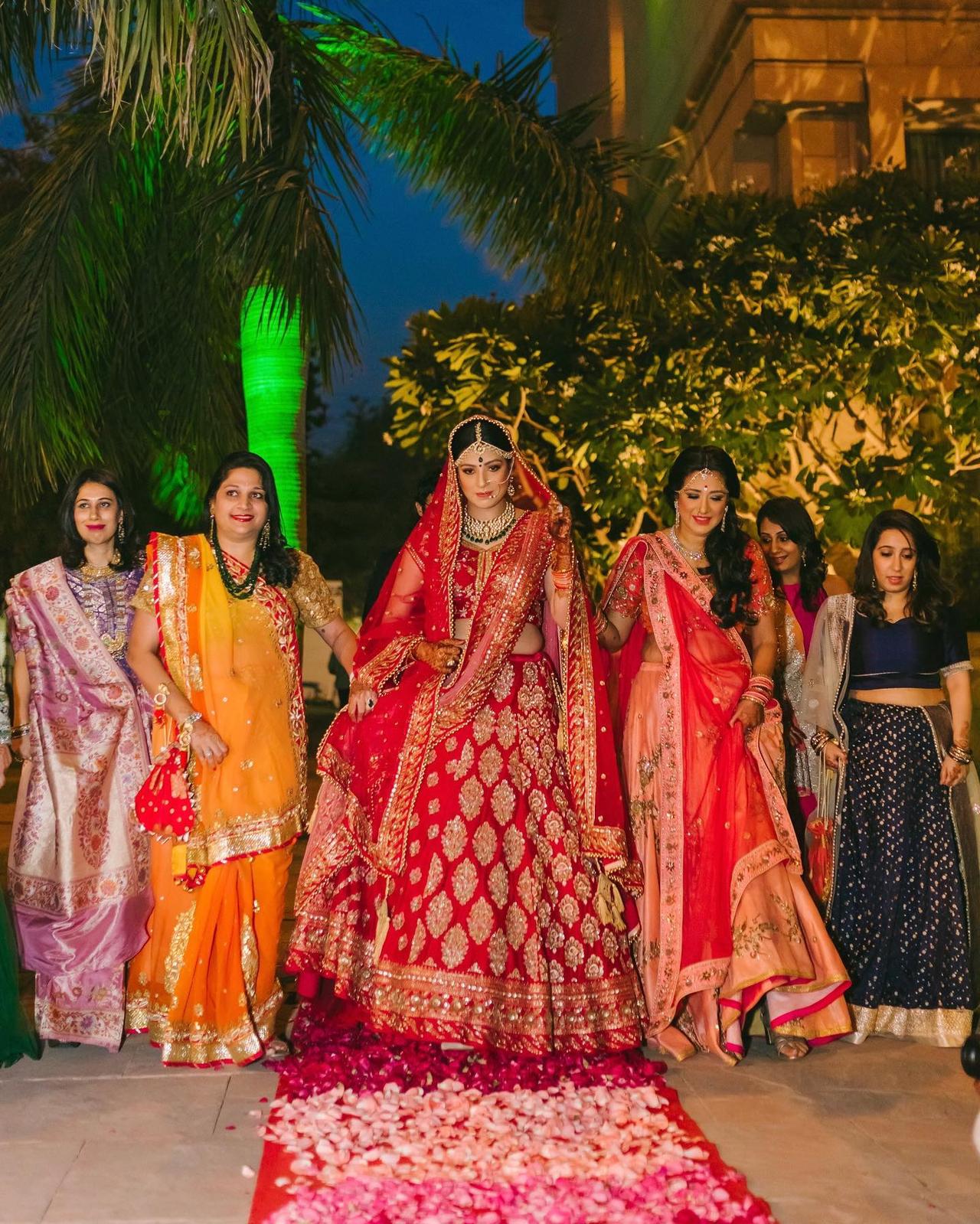 Now we all look for the most discounted apparels online, be it on sale or otherwise. But if you find a seller displaying images of couture style apparel for a price tag worthy of peanuts, then it is too good to be true. You will either receive the most degraded version of the look on display, or you will receive something completely different and of poor quality in your mailbox.
Unless certified sellers have put their collections on discount, to clear stocks, don't get sold on cheap price tags of random sellers ever.
These are few of the Indian wedding dresses online shopping tips that will help you make a smart purchase always. It is all about being extra cautious while making purchases and knowing what you are getting yourself into. Unlike physical stores, not all online platforms offer smooth exchange and returns.
Ensuring that you only purchase from authentic platforms makes the entire experience safe on many levels. Above everything else, don't fall for the scams displaying designer clothes for a cost you cannot even imagine. Indian wedding dresses online shopping is fun if you adhere to the rules and play it safe.
If you have any other points to share with our readers, comment below and let us know.