10 Mesmerising Images of Gold Necklace Sets for a Beautiful Bride
If you are searching for some classic gold bridal jewellery, this is the right place to be. So, check out these images of gold necklace sets and choose one to make your memorable day timeless.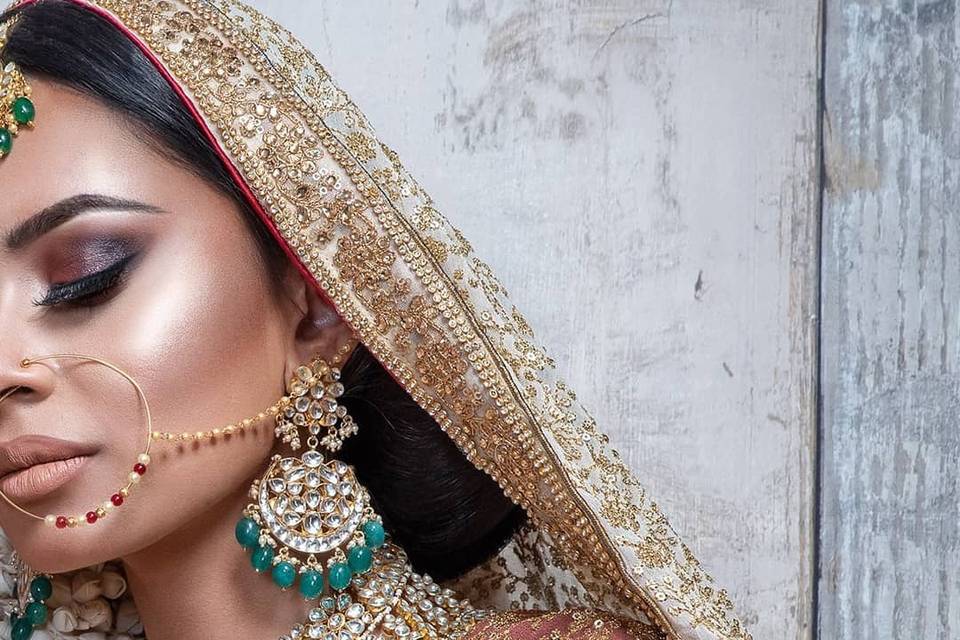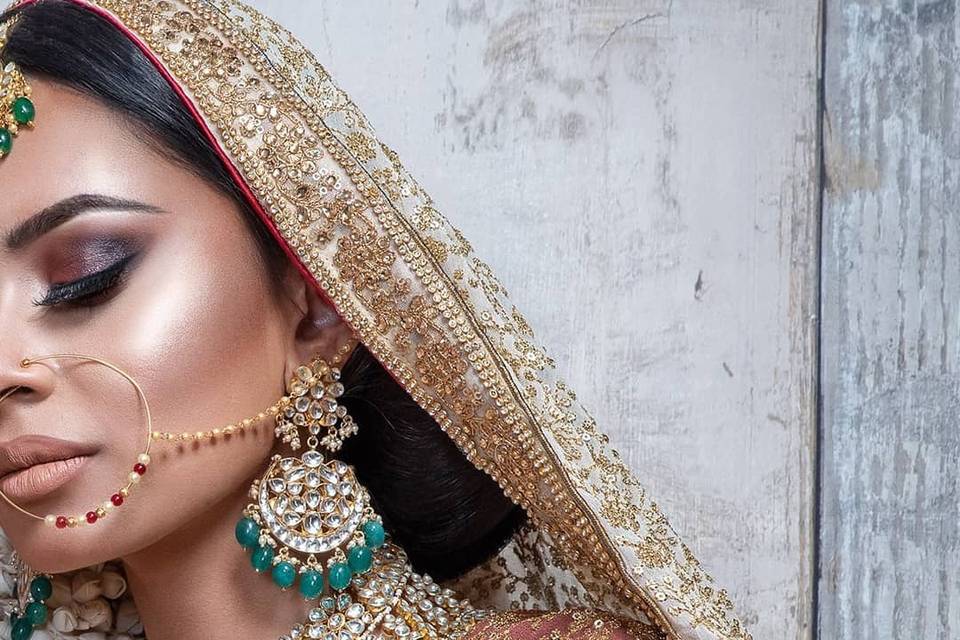 Image Courtesy: Sokora Jewels
This wedding season, adorn the most stunning bridal gold necklaces and steal the show like a diva. Whether you have selected a heavy picture-perfect lehenga or an exquisite silk saree for your bridal attire, always remember that the ensemble is incomplete without gold jewellery!
Styling makes a huge difference to any look, which is why you cannot forget about jewellery when putting together your ensemble! With that in mind, we have put together a beautiful collection of gold wedding jewellery for the modern Indian bride who is elegant and fabulous.
So, scroll down and get mesmerised by these beauties!
Here is a perfect stunner in gold and red!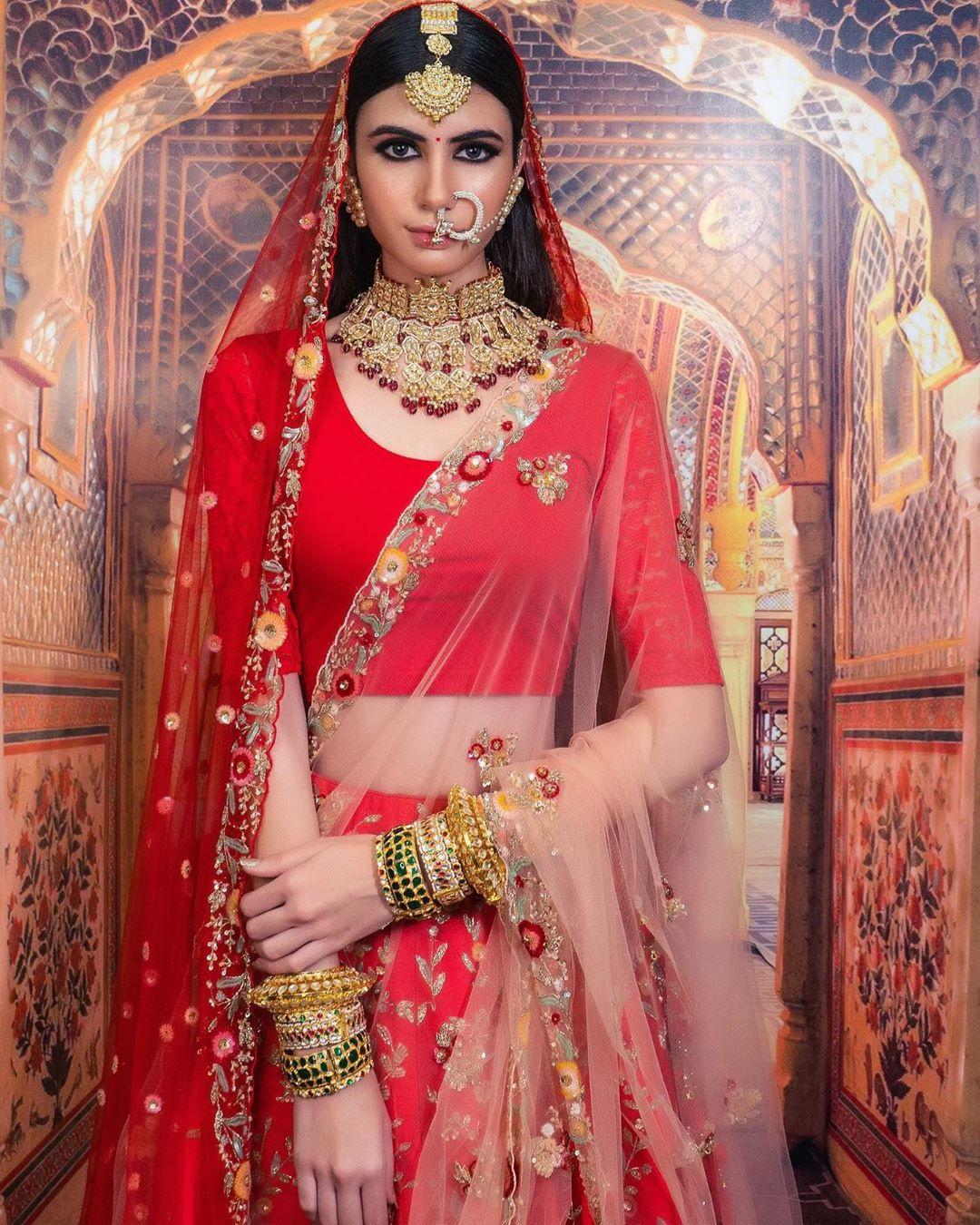 Crafted in a Kundan choker style, this neckpiece with rubies and white pearls is a gem from our collection of images of gold necklace sets. It comes with pearl-studded round Kundan earrings that you can wear with a matching pearl-studded traditional Nath for a royal bridal appeal.
This one is a statement bridal choker set!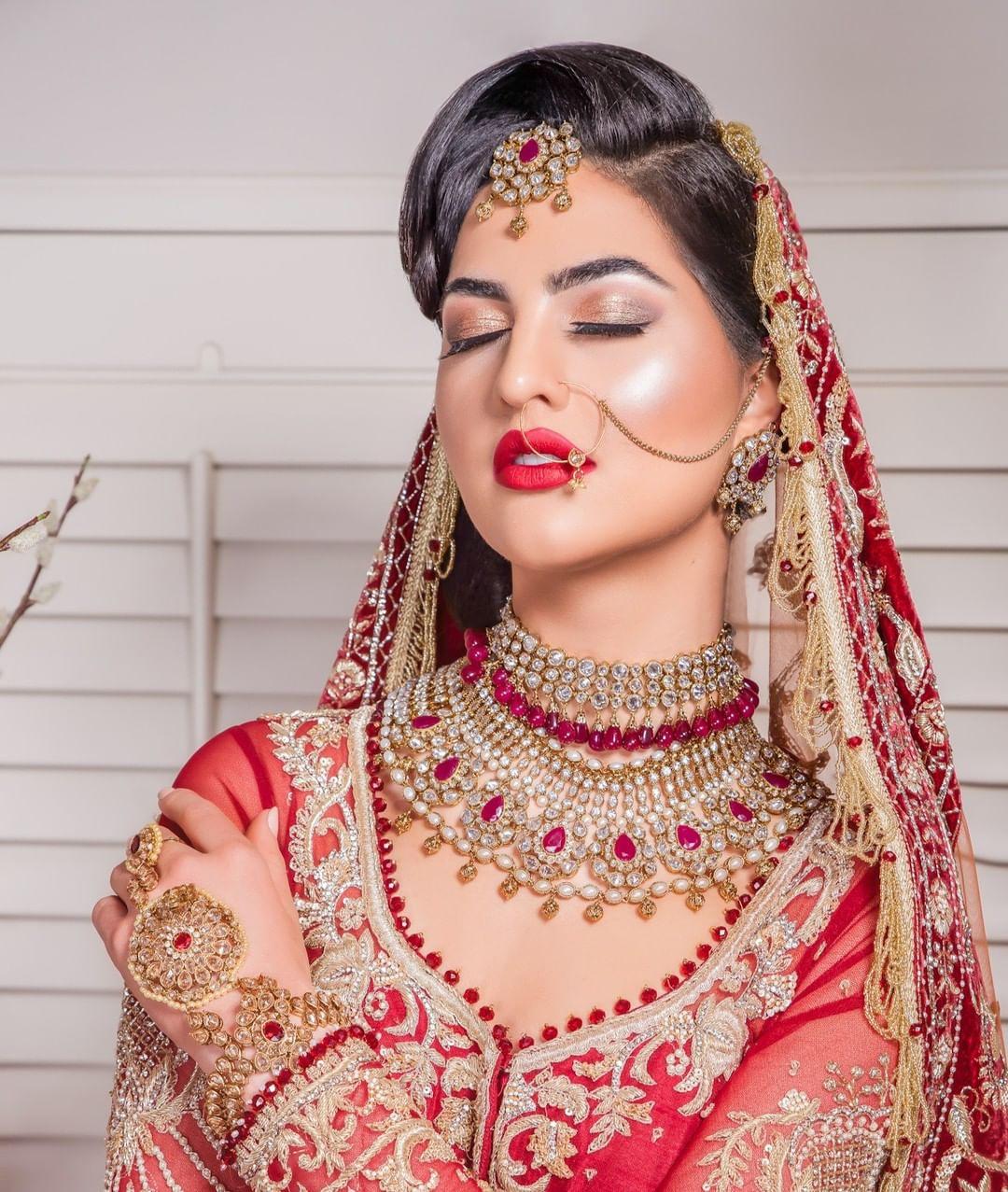 Image Courtesy: Sokora Jewels
Here is an exquisite antique gold necklace set made up of sparkling zircon crystals and rubies with burgundy hues. The beauty of this necklace lies in its layers of gems and beads. It starts with three layers of zircon chokers with dangling ruby crystals, followed by layers of pearls with zircon diamonds.
It comes with a pair of matching earrings and a traditional Maang Tikka to complete the perfect bridal look.
The grandeur of Rajput style gold jewellery absorbed in this set!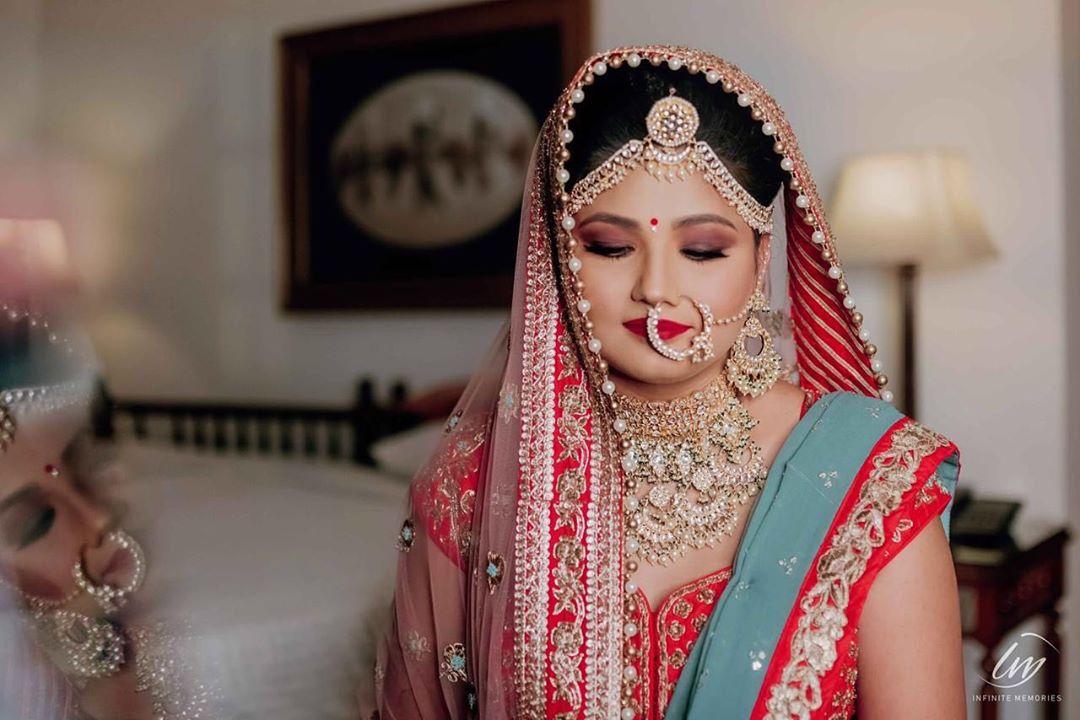 Whenever you think about the grandeur of heritage jewellery, the thought of opulent Rajput jewellery comes to mind! Most of the ancestral Rajput jewellery pieces consist of Kundan, Thewa and Meenakari jewellery studded with semi-precious and precious stones.
This gold necklace is another gem from our collection of gold necklace images. It gives a royal look and adds a unique aura to the bride's style.
This one encapsulates the beauty of gold and pearls!
Image Courtesy: Sokora Jewels
Enjoy the rich grandeur of this antique gold choker decorated with golden crystals and pearl drops. The set includes a choker necklace, a pair of earrings and a Maang Tikka. The Choker can be adjusted to fit any size. The traditional Rajput Jharokha style earrings with a pearl drop are a sight to behold. This exquisite piece comes straight from our collection of images of gold necklace sets, curated only for you!
This stunning piece that's fit for a queen!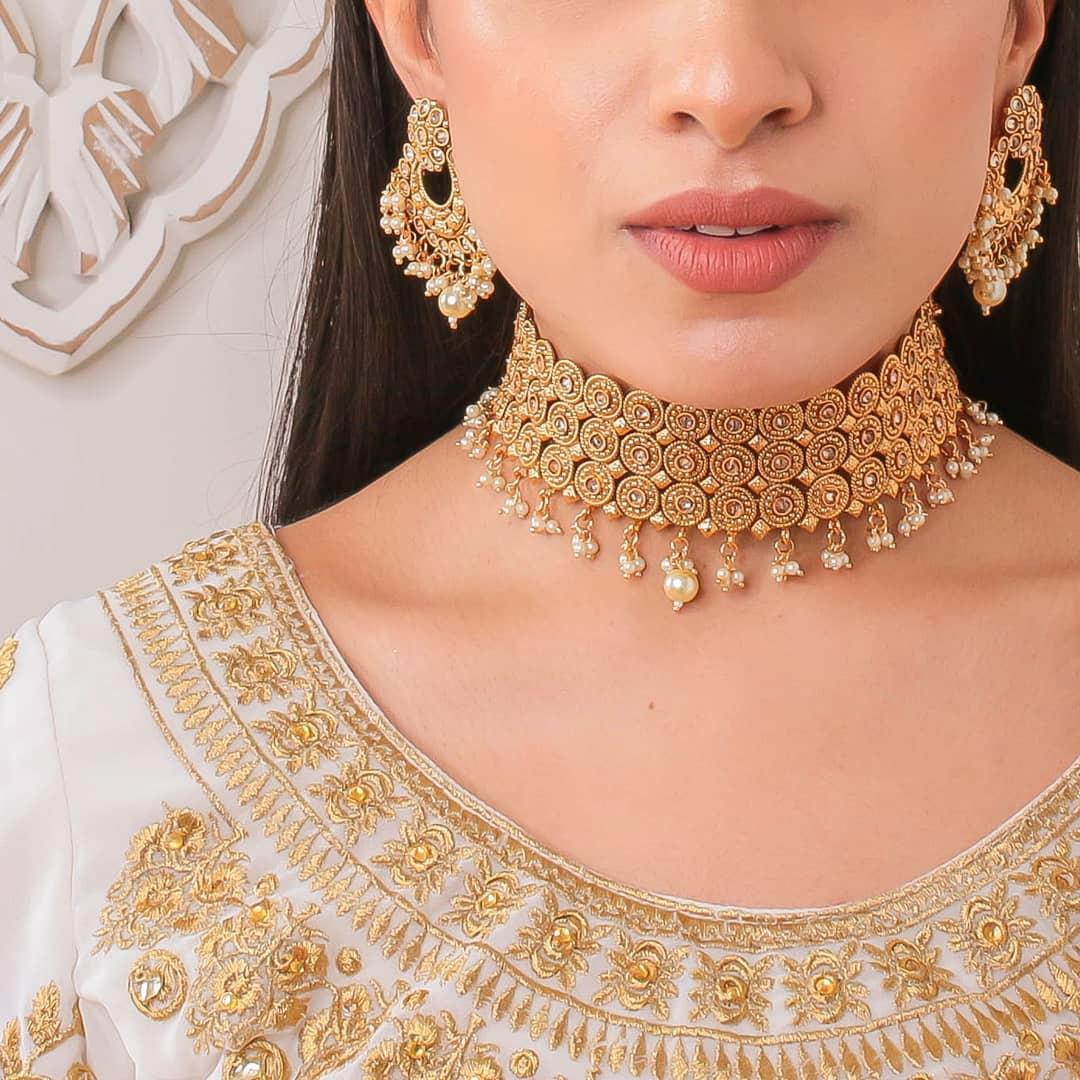 Image Courtesy: Sokora Jewels
Here's another majestic piece from our array of images of gold necklace sets. If you want a simple yet elegant look, try out this beautifully designed choker set. It comes with a pair of matching earrings with pearl drops. The brightness of the gold choker is enhanced by the shine of zirconia crystals on it, making it a must-have piece for your wedding trousseau!
This set that exudes Rajasthani vibes!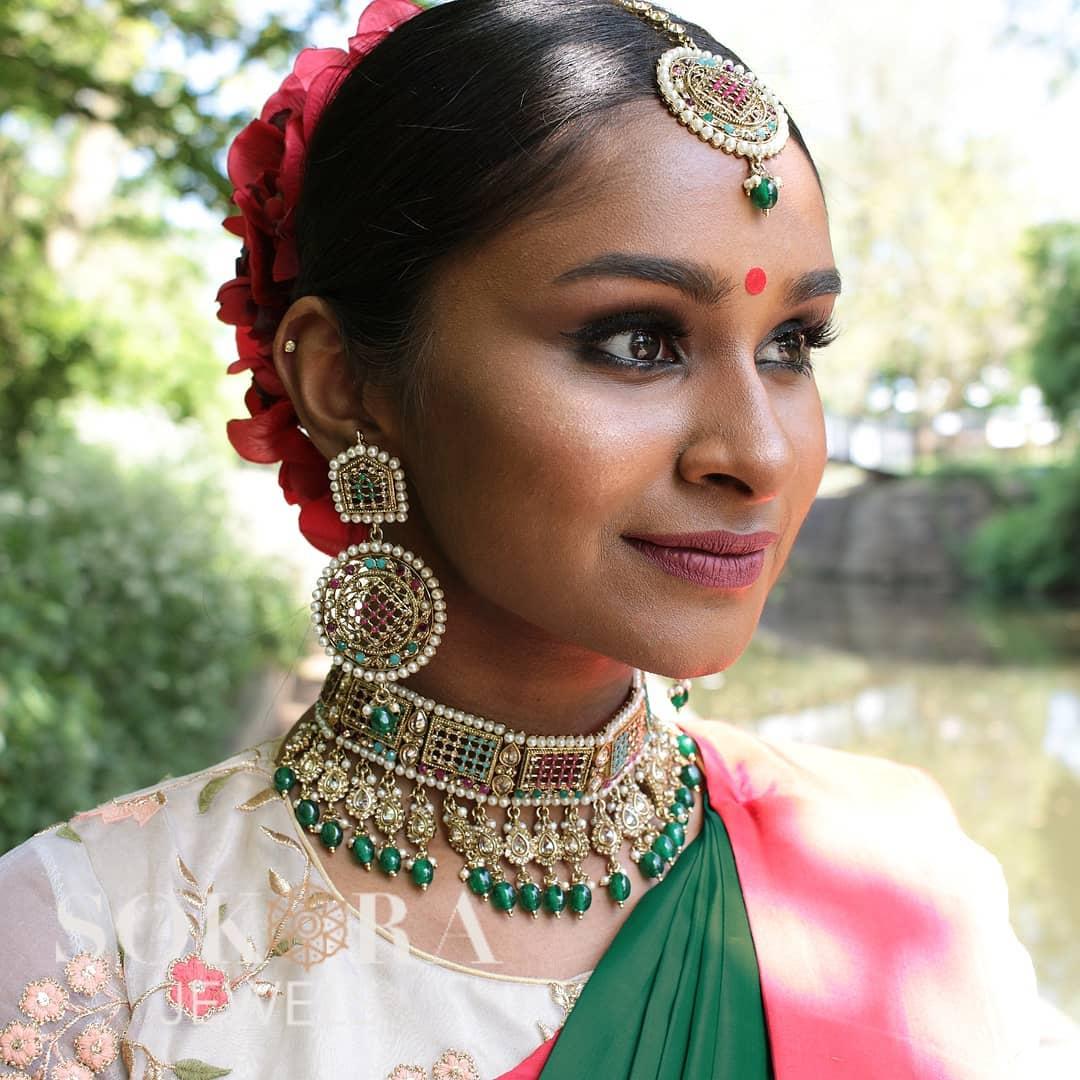 Image Courtesy: Sokora Jewels
Celebrate the magical moments of your wedding functions with this antique gold choker set decorated with multicoloured crystals and gems. The choker has a rectangular design with gold lattices decorated with coloured jewels and pearls. Immaculately designed with intricate Meenakari work, its Rajasthani style earrings will give you a rich royal look.
This charming set to woo your boo!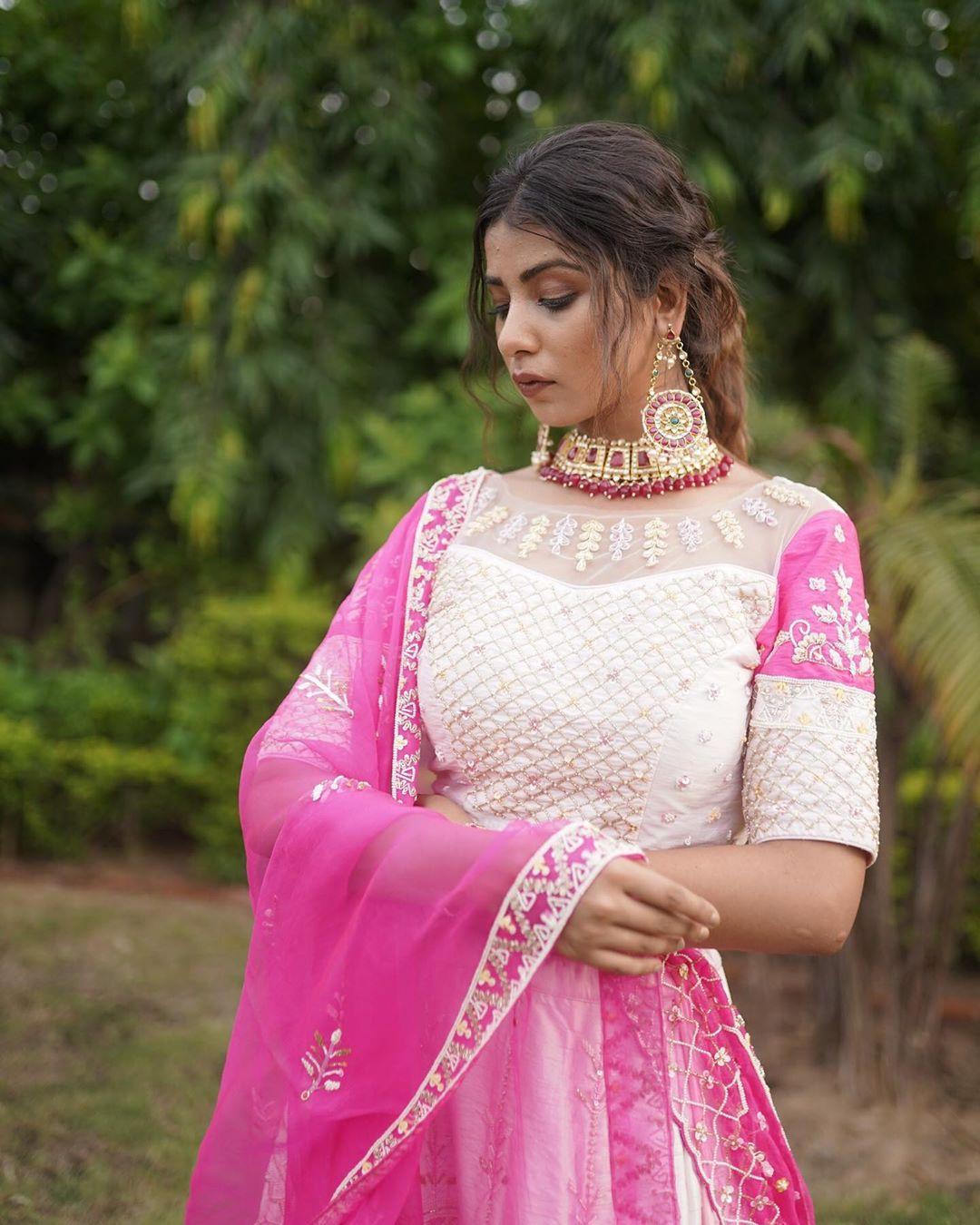 Here is an elegant gold choker necklace with ruby bead drops. This is another charming surprise from our collection of images of gold necklace sets. It comes with a pair of big disc earrings, with ruby gems and zircon beads arranged in a beautiful pattern. Wear it with a matching lehenga or Sharara set for a stunning look.
Beauty at its best with this classic gold necklace set!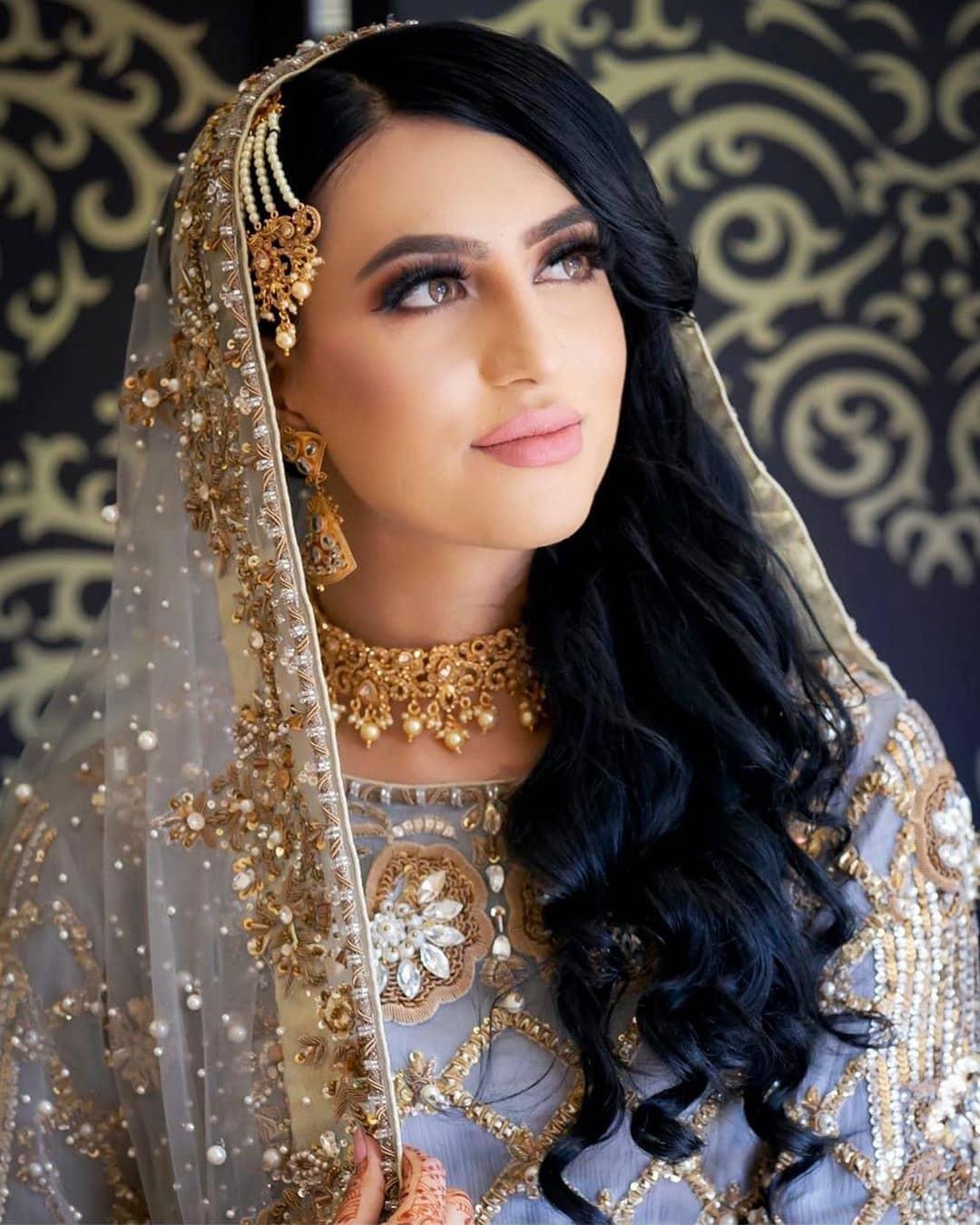 Image Courtesy: Sokora Jewels
This gorgeous is definitely one of our favourites from our list of images of gold necklace sets. Your shimmery bridal dress will look a hundred times brighter with this intricately crafted gold choker necklace. It has matching gold and zircon beads to add to its beauty. The set is complete with beautifully hand-crafted triangular drop earrings and a pearl-chained gold Tikka.
This set that will make you relive the Mughal era!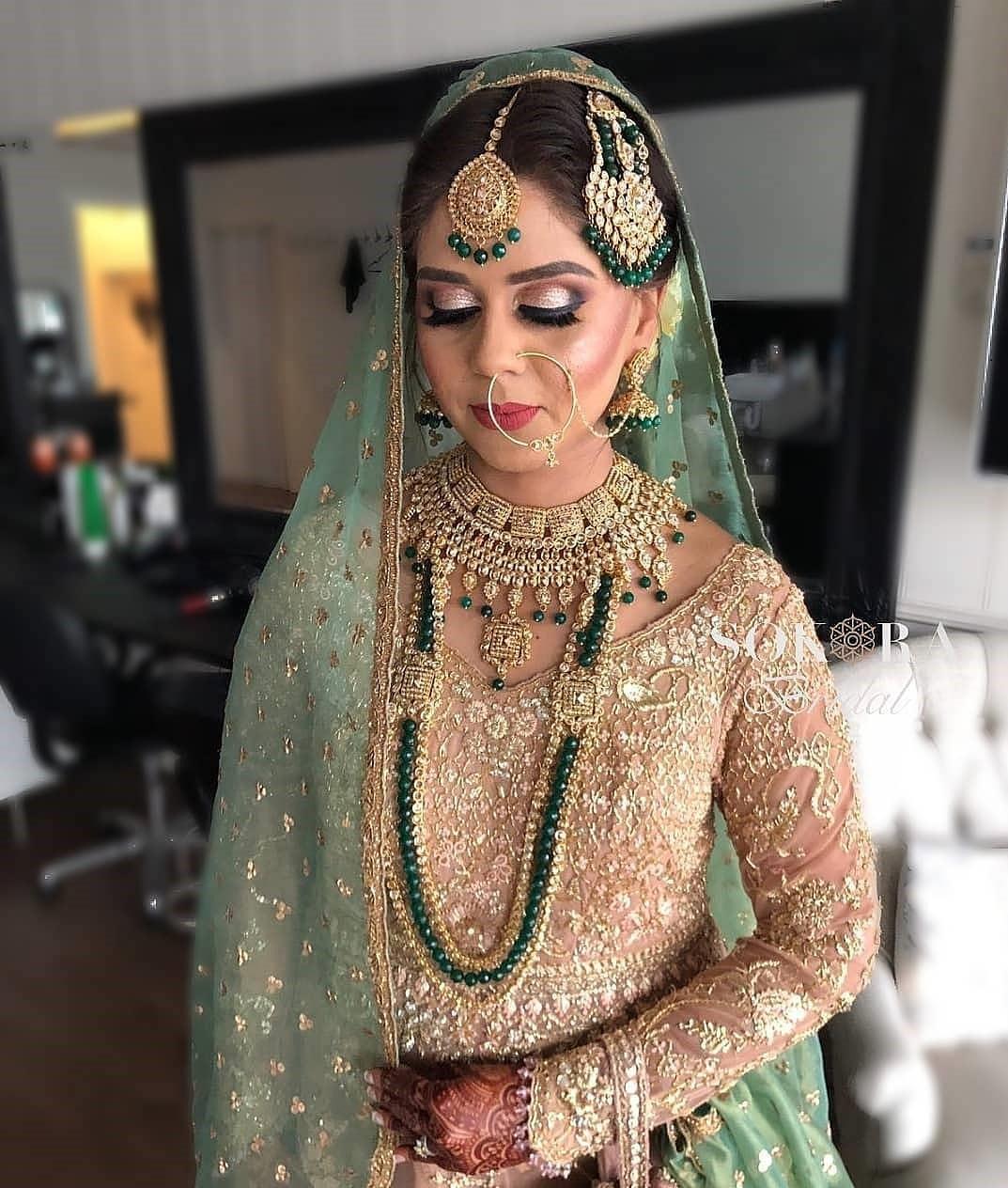 Image Courtesy: Sokora Jewels
Here is a bright gold necklace set made up of zircon crystals and green glass drops. The set comes with a long Rani Haar necklace which has chains of crystals and green pearls. To complete the set is a pair of matching Jhumki style earrings with green pearls and a magnificent Maang Tikka. This gold and green combination is a complete head-turner at all events.
This one that will make you relish the luxury of gold and emerald!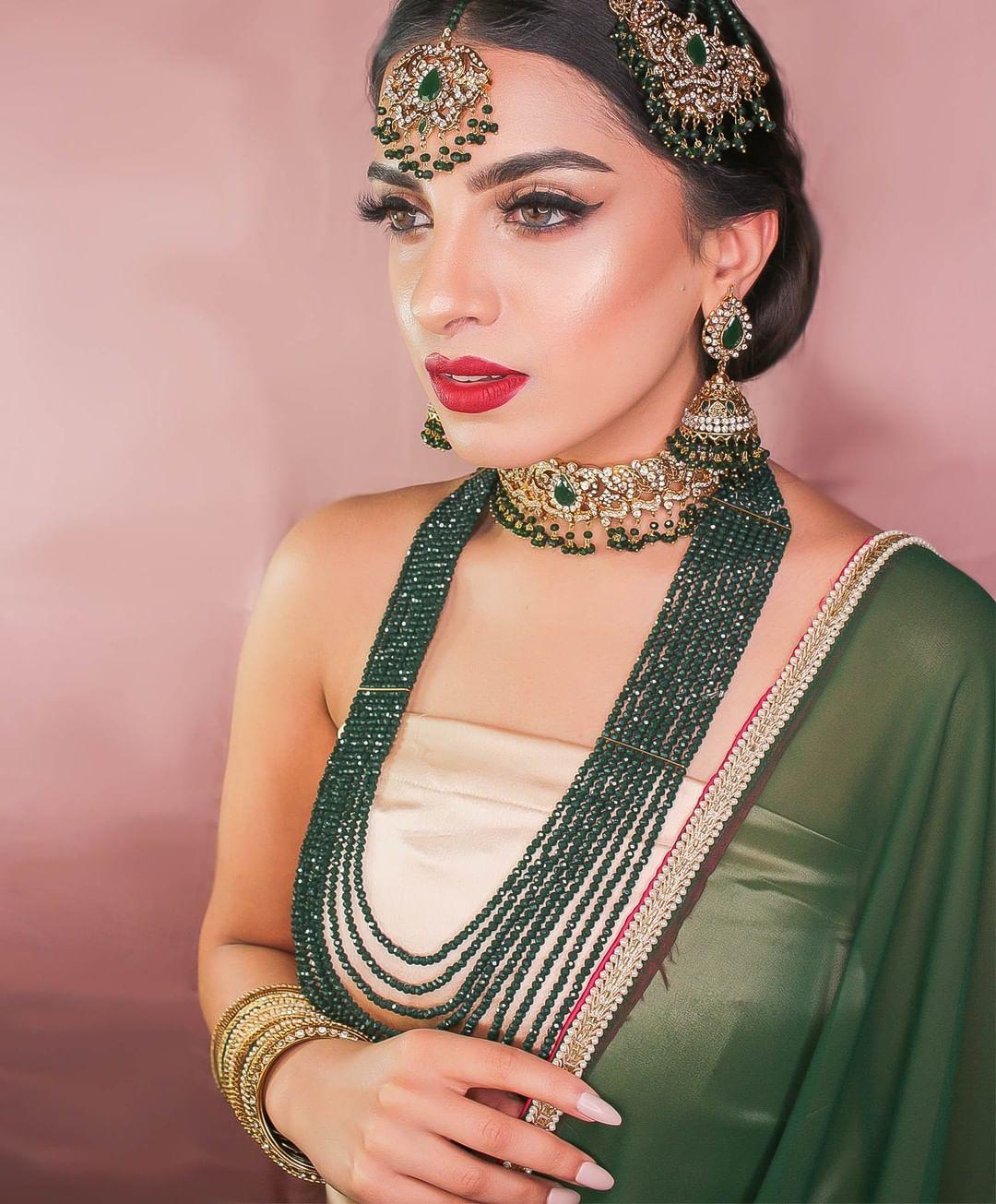 Image Courtesy: Sokora Jewels
Here is a magnificent gold and zircon studded choker necklace with an intricate design and green crystals. This statement bridal necklace comes with a nine-chained green pearl Rani Haar. We have chosen it especially for you after searching through a plethora of images of gold necklace sets, mainly because we thought the haar was unmatchable! Wear it with a contrasting red or golden bridal ensemble for the perfect look.
Gold jewellery sets are certainly a great option to explore while pondering over the styling of your bridal ensemble. Not only do they offer a highly opulent look, but they are also a great investment for your future, which is why buying gold is never a bad idea!
Head down to these bridal jewellery stores near you for a stunning necklace set!