8 Gold Choker Designs That Will Make Your Jaw Drop!
Weddings are the perfect opportunity to splurge on jewellery and spoil ourselves. Check out these gold choker designs that are perfect for your wedding!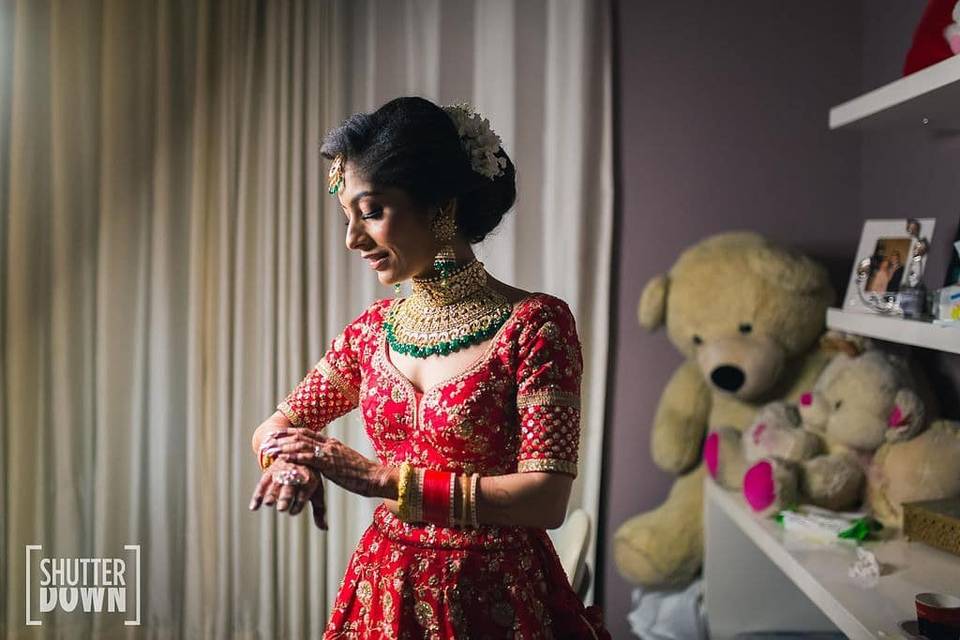 Weddings are trying times for the bride and groom getting married. They are busy with all the wedding preparations, the shopping sprees for every wedding ceremony, shoes, bridal jewellery, accessories and maybe buy something for the groom as well. Talking about jewellery, choker necklaces are our favourite, along with earrings, nose rings and Rani Haars! We just cannot get enough of bridal jewellery, and we're sure neither can you!
We love layering our outfits with 2-3 necklaces on a casual day. When it comes to a wedding, layering jewellery is inevitable. That is when choker necklaces come in handy on a wedding day. They end on the collarbone, which is the perfect spot because you can layer them with matching necklaces longer in length.
We have some gold choker designs that you can take inspiration from. Take tips on styling and layering as you read on!
1. Collar cum choker necklace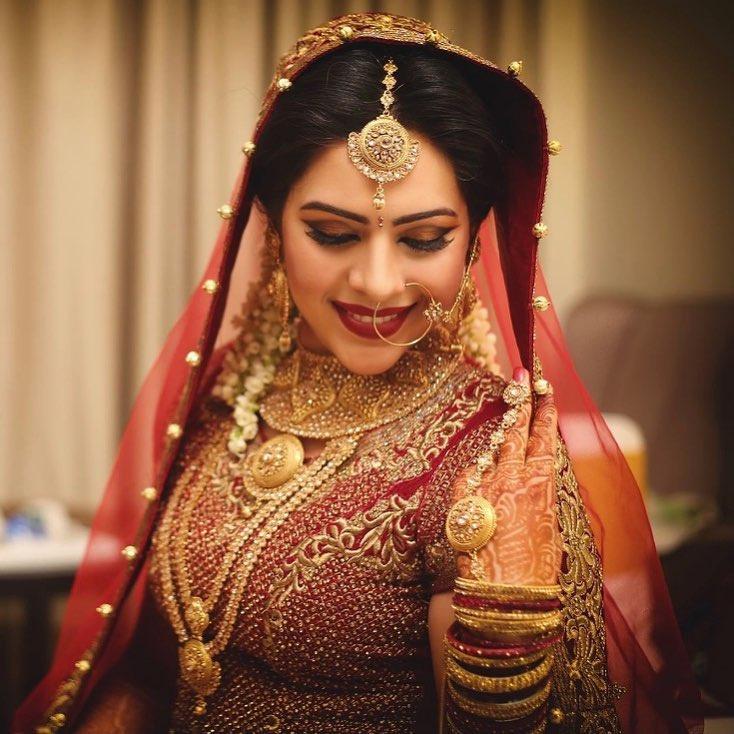 The first in our gold choker designs list is a big collar cum choker necklace that is perfect for a bride wearing red. The round dangling design makes the piece a little heavier.
Style tip: Layer with simple Rani Haar. Find matching earrings and bracelets and wear them to complete your bridal look!
2. Aadh choker necklace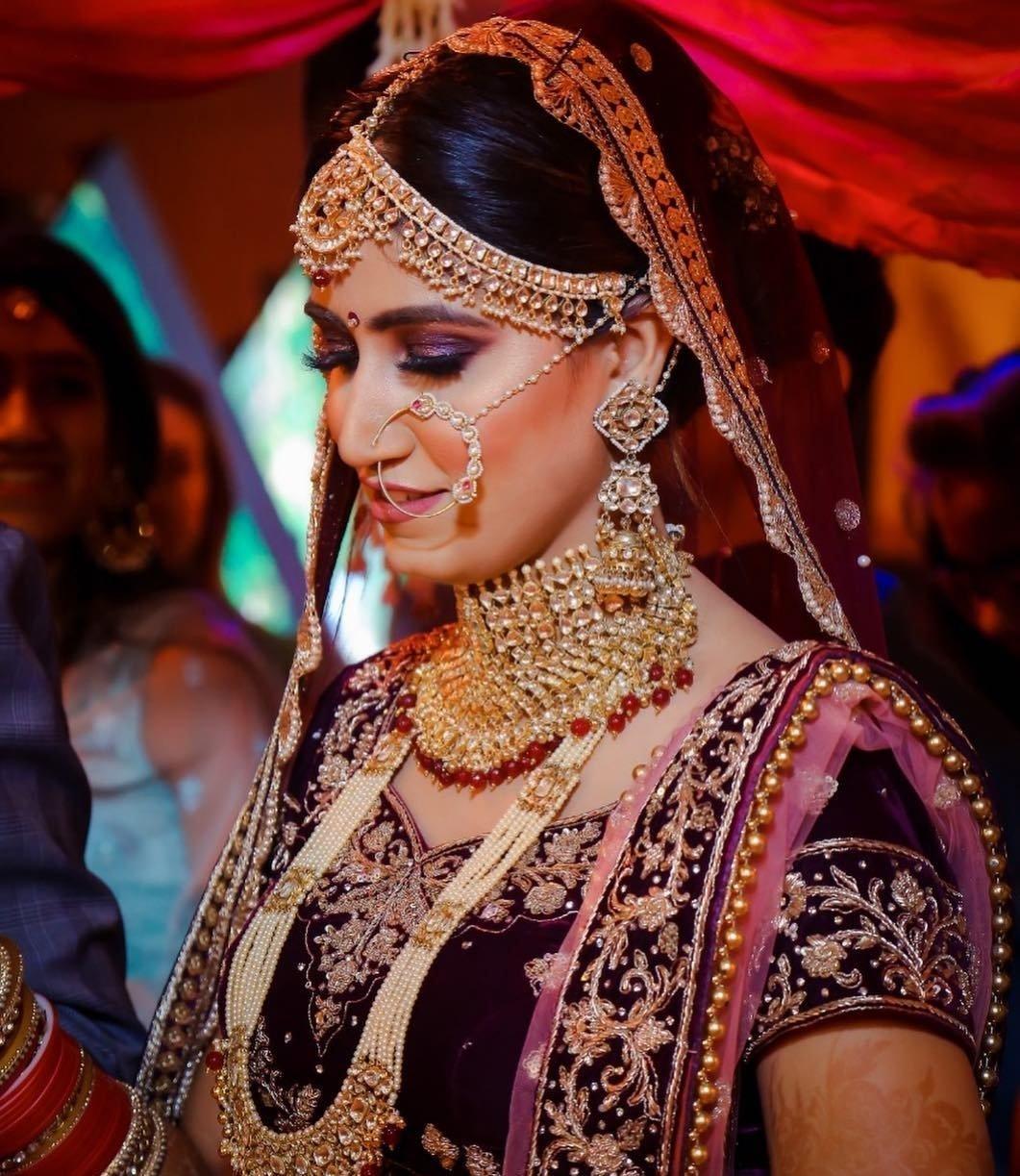 Gold choker designs like these are called Aadh necklaces. These chokers cover a part of your necklace and sometimes that means no layering if you want to go minimalist. This design is inspired by Rajasthani heritage necklaces and most of the designs you will find in such styles will inevitably be Rajasthani.
3. Intricate gold choker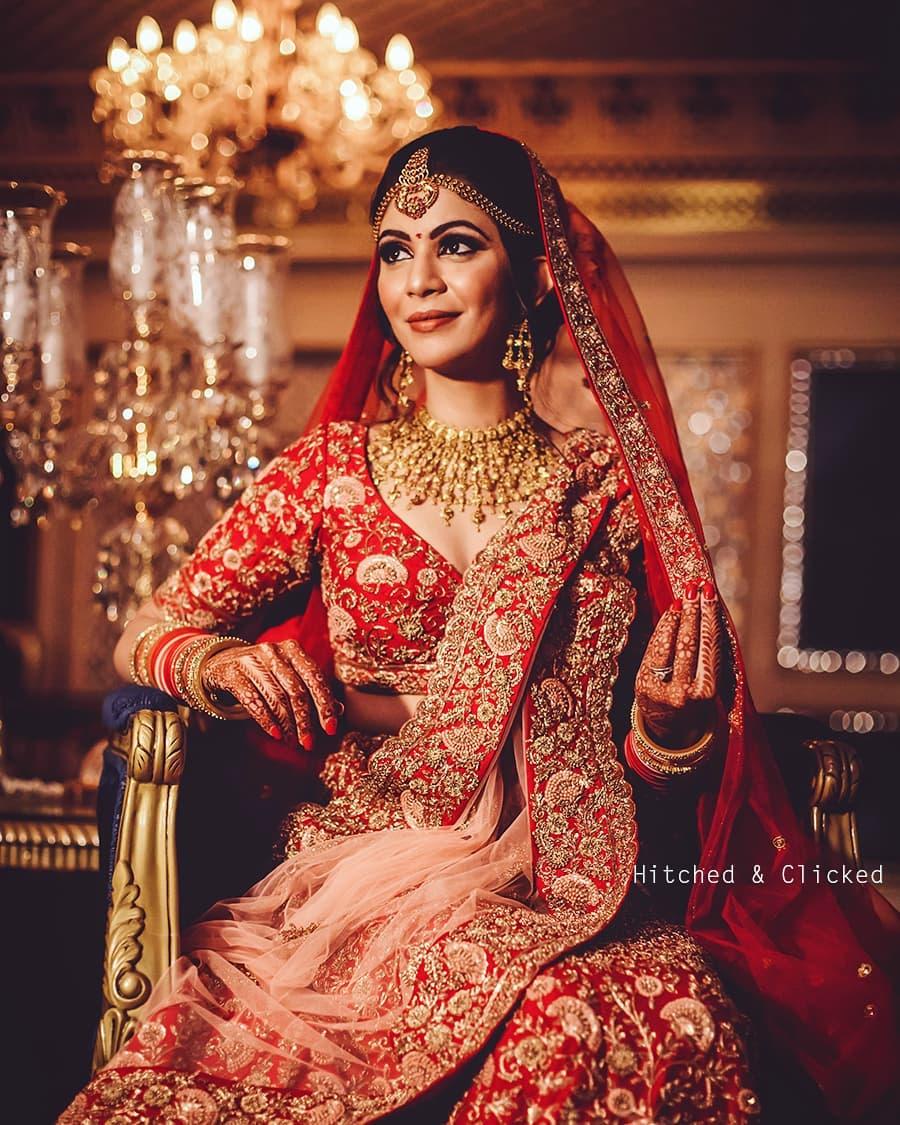 Gold jewellery works best with classic red bridal outfits. It does not matter whether you wear a lehenga or a saree, if you are decked in red, gold choker designs are perfect for you. The abstract design is contemporary and made for a millennial woman!
Style tip: Wear your hair in a bun or half updo so that your choker is visible to everyone.
4. Layer it, baby!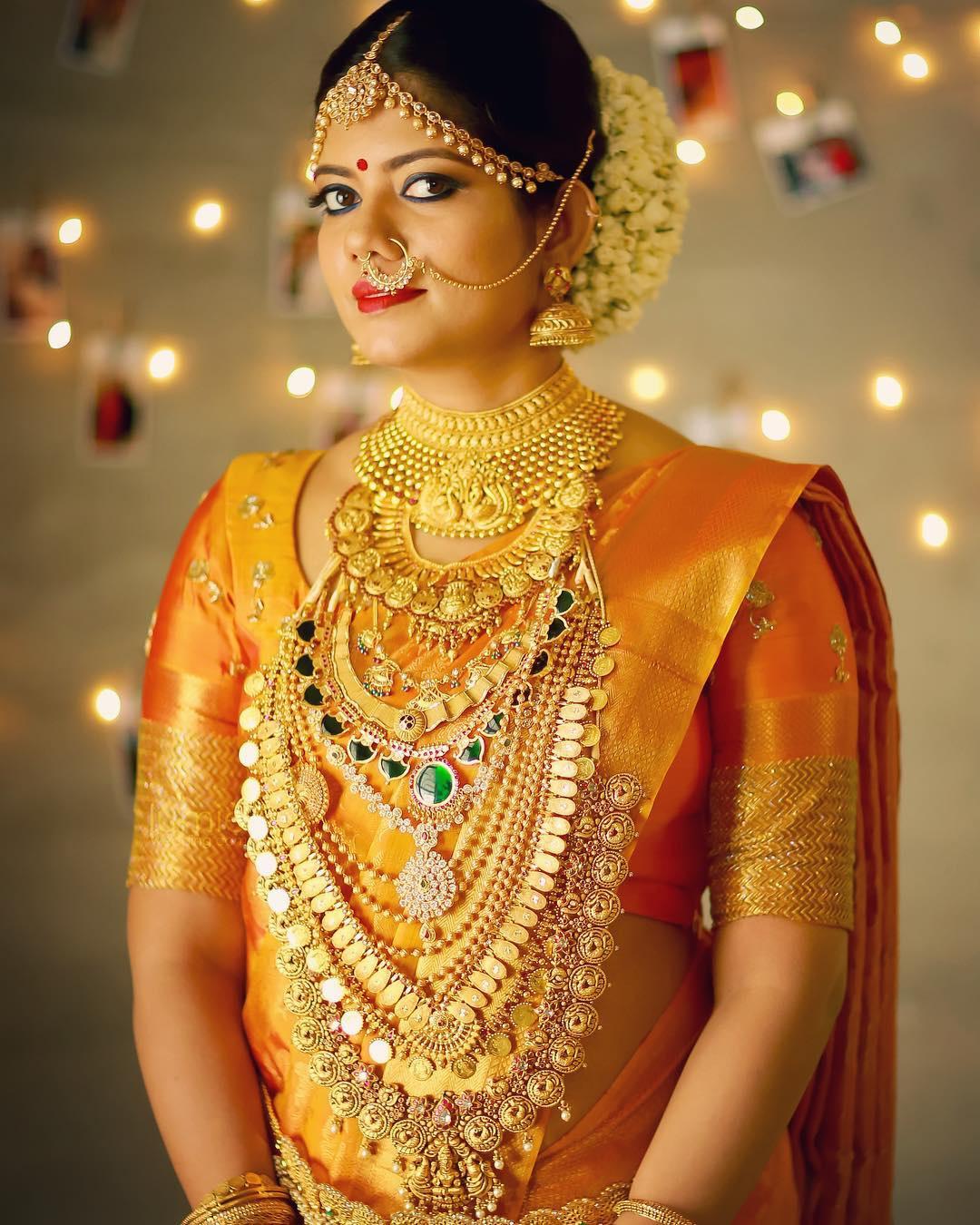 Now here is an image with its layering game on. If you need some ideas on how to layer, the next two images are perfect for some inspiration. The temple jewellery inspired choker necklace goes with similar princess necklace and Rani Haars.
This is more of a south Indian bridal look and if you are not from the South, you can try this look for your reception with a beautiful silk saree for an interesting aesthetic.
Style tip: Take a look at the picture again and see how brilliantly a pop of colour is added in all the gold and orange hues. You can use green as well as red stone necklaces to achieve the same look!
5. Heavy gold choker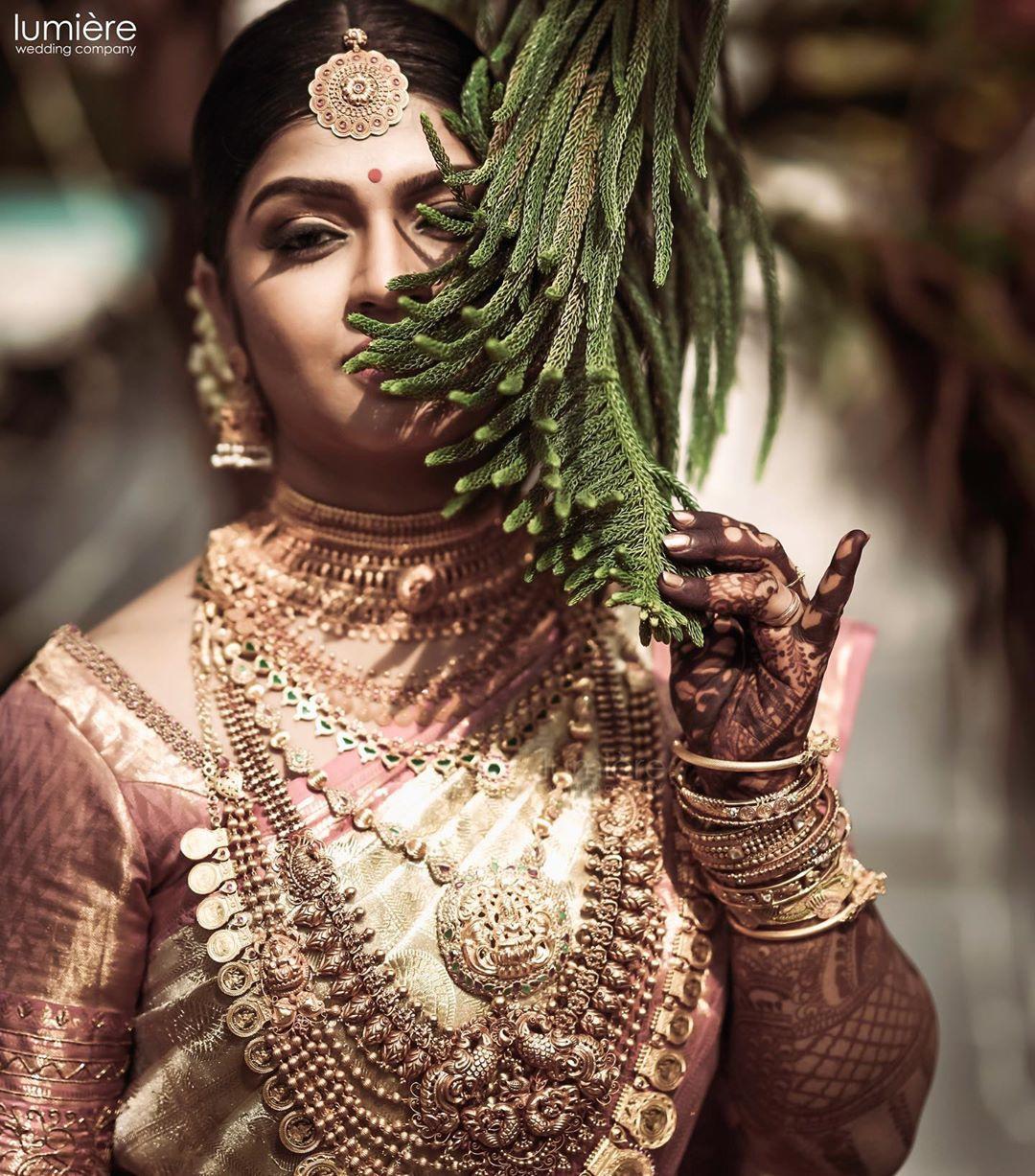 If you need another image for layering inspiration, here is exactly what you should see. The heavy intricate gold choker necklace is paired with coin jewellery, which is most famous in south India. You can wear gold bangles and Kadas for the full attack of gold (and we mean that in the best way possible).
And can we take a moment to talk about that statement Maang Tikka? The flower-shaped tikka has definitely earned its place in our must-haves list for this wedding season!
6. Statement gold jewellery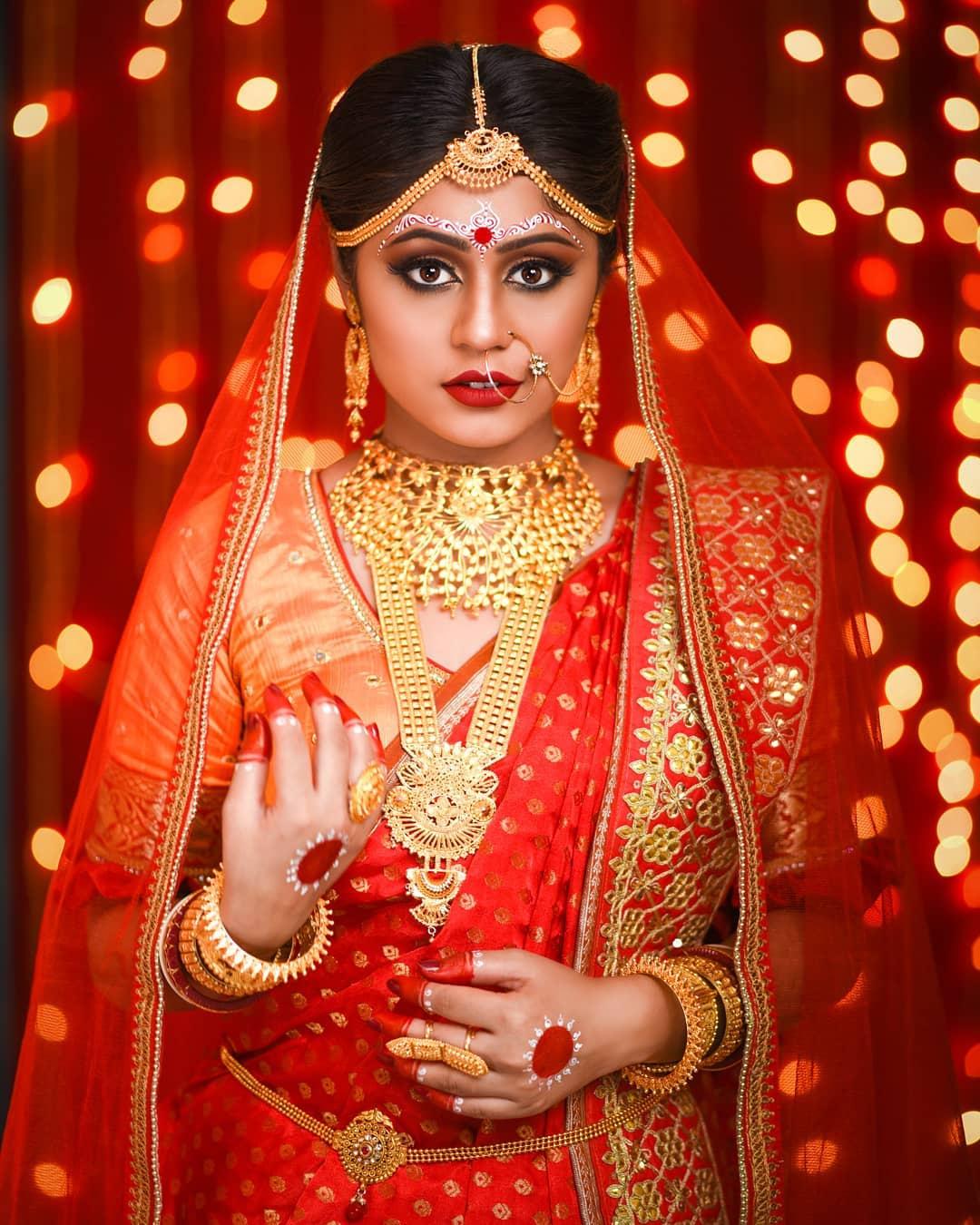 Here is a Bengali beauty decked in gold and red from head to toe. We are always in search of statement gold choker designs like these. When we finally found it, we just had to share it with you. The design is contemporary and you can make it work with a traditional outfit by layering it with your regional design.
7. Jadau gold choker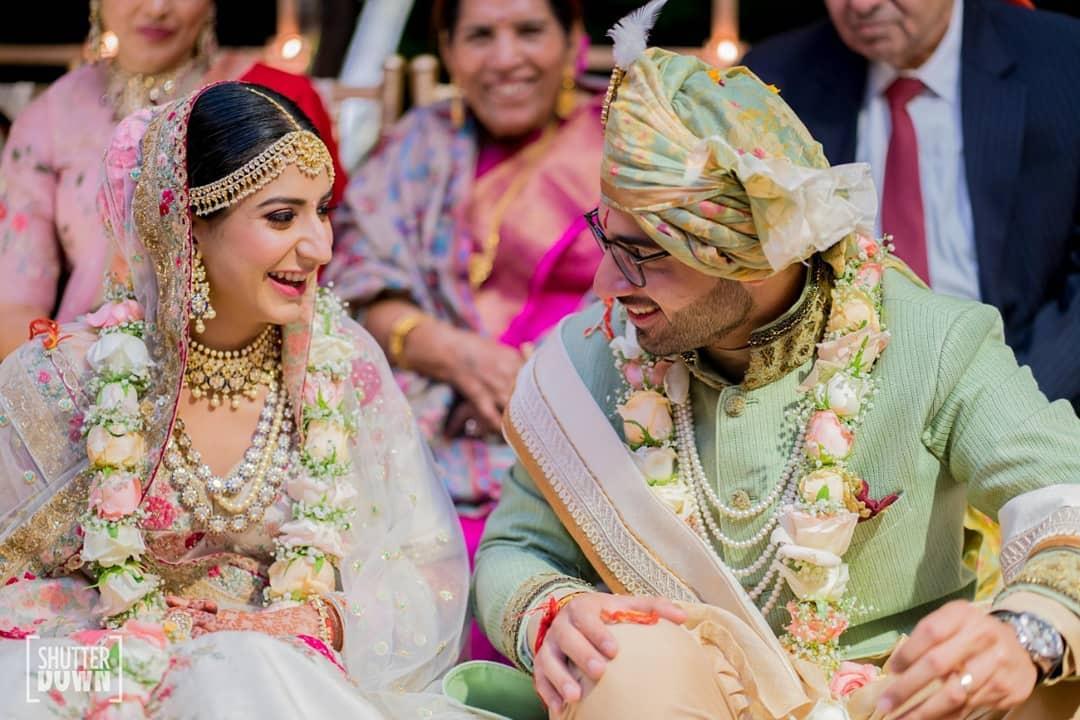 If you are looking for gold choker designs to wear on a light coloured bridal outfit, check out this Jadau gold necklace with white stones and golden pearls. You can pair this piece with Polki Rani Haar that will match your outfit's colour scheme. This will create a balance between the gold and pastel shades.
8. Leaf-shaped choker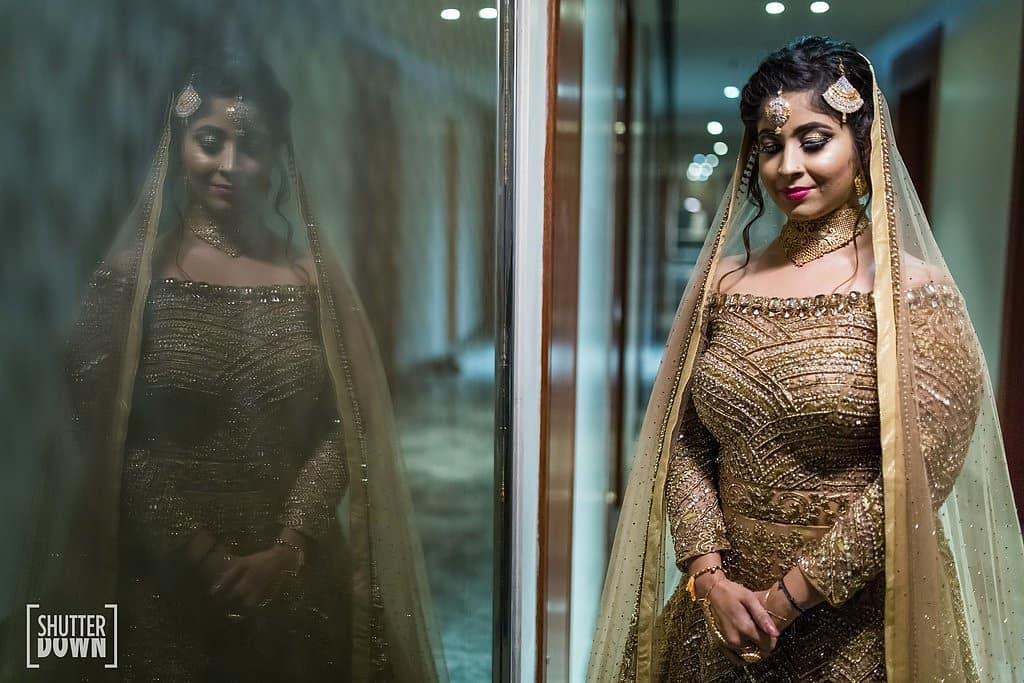 The last in our gold choker designs is a leaf-shaped necklace that will look beautiful on your neck. While the choker is gorgeous, it looks even more stunning with the golden dress this bride is wearing.
Style tip: If you are wearing an off-shoulder blouse, do not try to layer too much. You want to show off your collarbone so it is best to complete your look with beautiful gold choker designs like these!
It is always fun looking for jewellery pieces, especially if it is for your wedding. All we want to remind you is that you must take lots of pictures of your jewellery and remember to take all the compliments in and enjoy every moment. We hope you feel this happy version of stress only once in your life! Check all these gold choker designs carefully and tell us your favourite in the comments section below!
Want to know where you can get such necklaces? Check out these jewellery stores near you!