How to Pair Off-Shoulder Blouse Designs With Your Bridal Outfits
Off shoulder blouse designs are all the rage this wedding season. Find out about the different types, as well as how to know if they suit you!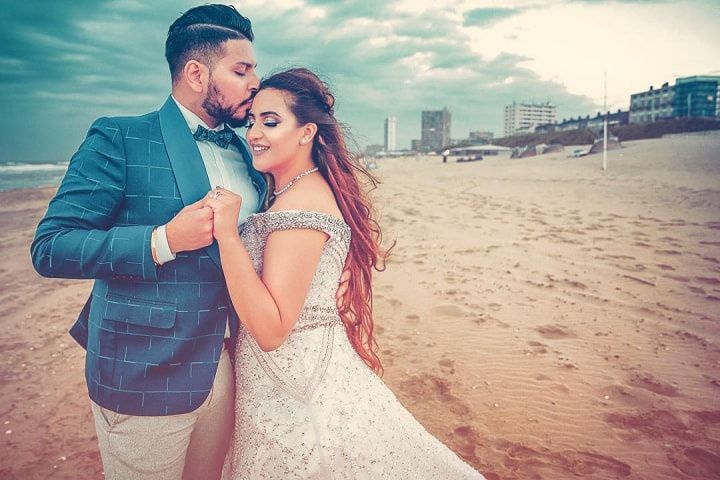 Off-shoulder blouse designs have been especially popular this wedding season, thanks to the onset of the cold shoulder trend! If you want to create an 'Instagram moment' to rival even the most popular fashionistas, you must add such blouses to your outfits. Let us explore the types of off shoulder blouse designs you can choose from, as well as how to pick the right one for your look.
1. Boat-necked off shoulder blouse designs for your wedding day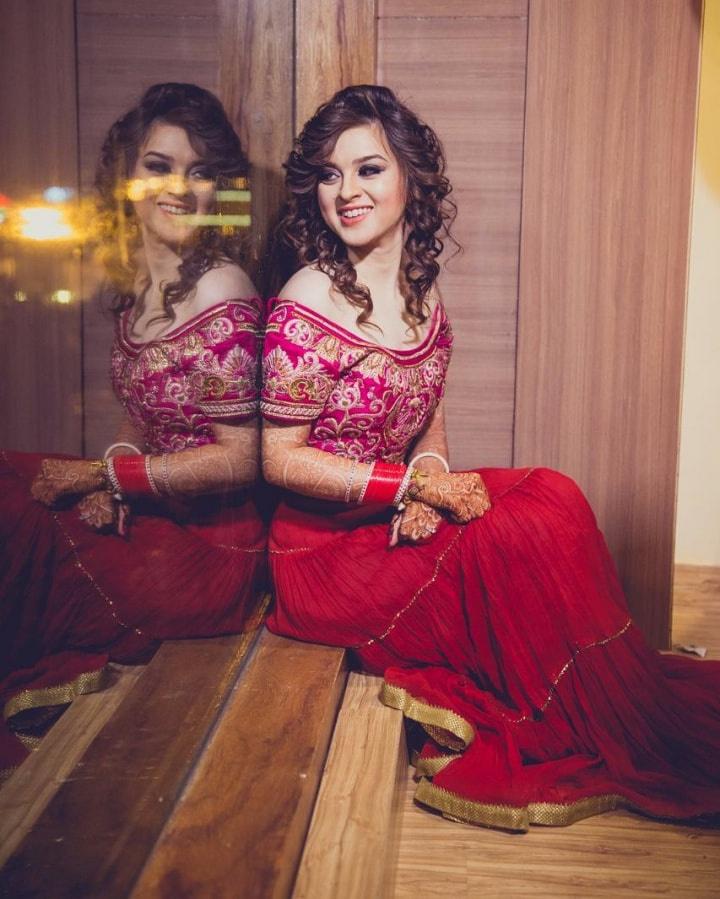 A boat neck is essentially a wide neckline that dips under the collarbone. When combined with an off shoulder look, this style can be used to create a blouse that toes the line between demure and risqué. You can pair such off shoulder blouse designs with your wedding lehenga for a stunning outfit on your big day.
Look out for these indicators to know if it suits you:
Simply knowing about a style isn't enough. You must be able to carry it off well for it to be a great sartorial choice. If you are skinny, this boat-necked style may not suit you. This is because the neckline tends to tip forward and can look ill-fitting on some brides. However, brides with pear-shaped or hourglass body type will look stunning in this style.
Pro-tip: Do not forget to brush on some highlighter on your clavicle to look extra glam.
2. Straight-lined off shoulder blouses for the Mehndi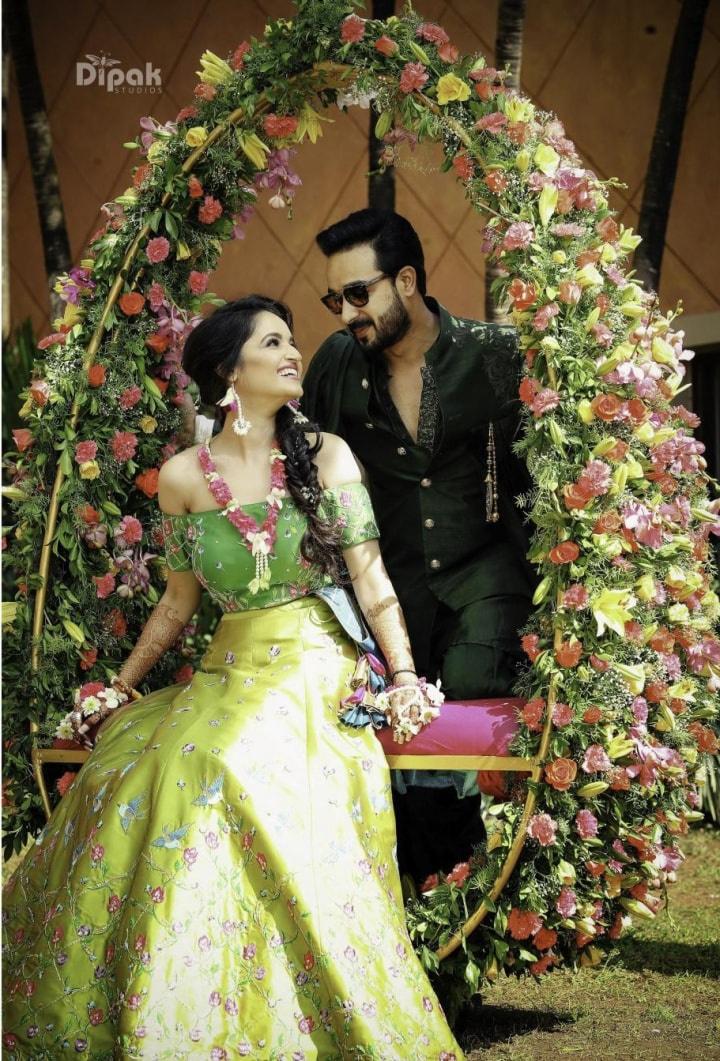 An off shoulder blouse with a straight neckline will sit right above your bust. Think of the way a tube top looks to visualise this neckline. Such blouses give off a playful, devil-may-care vibe and are ideal for lighter, less formal events. Pair it with a lehenga for your Mehndi ceremony. You can even pair it with a lightly embroidered long skirt for informal family brunches at home. Fabrics like Tussar silk are ideal for such blouses as they offer additional support.
Look out for these indicators to know if it suits you:
Here's some good news: this fit can create the illusion of a larger bust. So, if that is an effect you want, start jotting down your measurements for the tailor. Women with a heavy bust should avoid straight neck blouses. But don't worry, we've got a great suggestion for you coming up ahead!
Pro-tip: If you are planning to wear a blouse with a straight neckline, wear an intricate necklace that you're dying to show off. This neckline will make sure it gets all the attention it deserves.
3. Plunging V-neck blouses for the Sangeet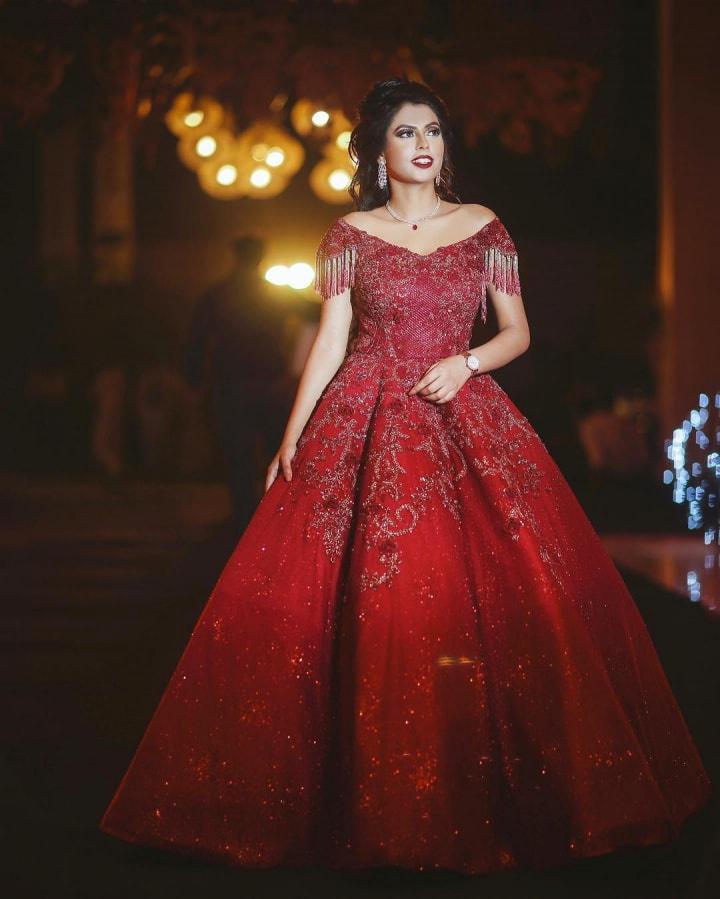 V-neck blouses with light straps that sit off-shoulder can be ideal for night events like your Sangeet. Sangeet is usually associated with lots of dancing, drinking, and merriment. So, V-neck can fit perfectly in this festive atmosphere. If you want western attire for your Sangeet, consider a V-necked off-shoulder gown. Otherwise, a saree or lehenga with the same blouse can work too. Fabrics like velvet are very popular during the winter, and look their best at night. Consider having your blouse made with velvet for a look that screams "it's time to let your hair down!"
Look out for these indicators to know if it suits you:
V-necks are quite versatile and can look good on almost every body type. Brides with heavy busts can safely opt for plunging necklines. The off-shoulder straps and low neckline together may require additional support like a push-up bra for brides with smaller bust.
Pro-tip: Pair shorter necklaces to accentuate the saucy neckline!
4. Lacey off shoulder blouse designs for extra Pizzazz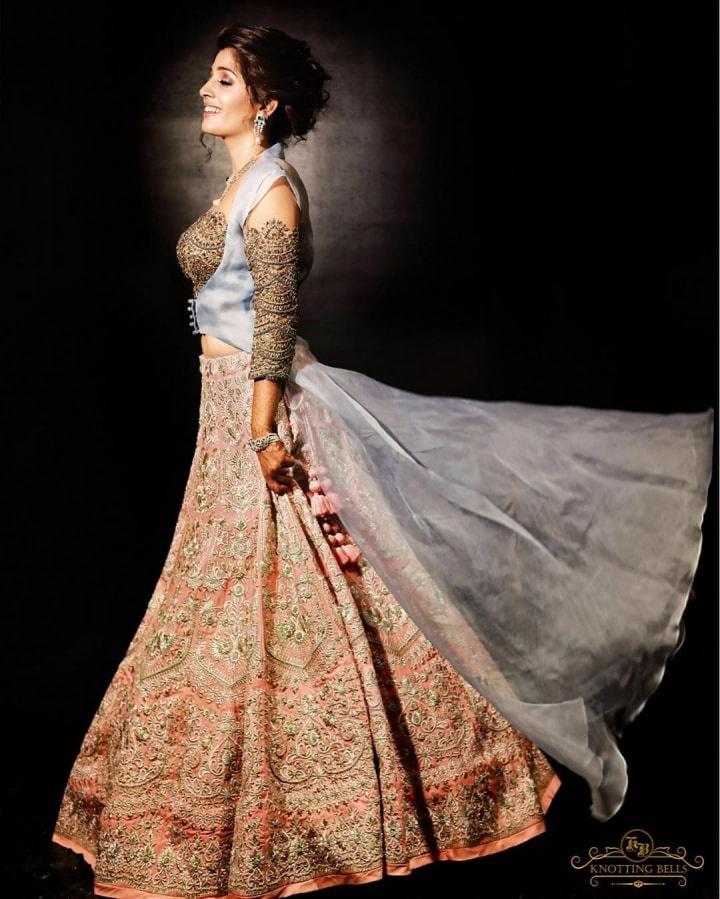 Once you have figured out what style suits you the most, it's time to pick the design elements. This honestly boils down to personal choice. Scalloped edged blouses are ideal for creating a girl-next-door vibe. Lace is always a great choice for brides who want elegant attire. A blouse with lace edging can be paired with a saree that has a lacey Pallu. Similarly, heavily embroidered blouses are the most appropriate for formal, night events. Lighter blouses go with informal ones!
Pro-tips:
If you suffer from back or shoulder acne, there's no reason to feel left out. Apply a high coverage foundation (Estee Lauder's Double Wear/Huda Beauty Faux Filter) and rock your outfit.
If your family is a bit on the conservative side, drape a gorgeous dupatta or stole over one shoulder.
Shoulder highlight never hurt anyone.
Off-shoulder blouse designs are quite versatile. So, you will easily find a style that suits your personality and body type. The most important thing is that the outfit shouldn't feel like it doesn't do you justice! As long as you feel confident, you'll look great.
Looking for the wedding outfit of your dreams? Go hop from one expert to another from our list of bridal lehenga vendors.