10 Bridal Dupatta Drapes To Amp A Bride's Secret Style Game
While wearing a stunning dupatta can enhance your look, going wrong with it can make you look drab. Take some inspiration from these bridal dupatta draping styles.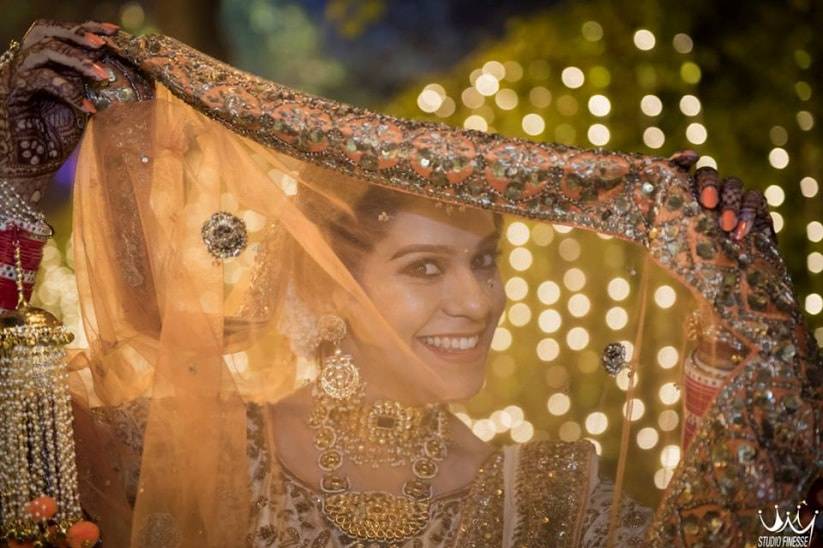 Going to shop for your bridal outfit? Here is an advice for you; do not ignore your bridal dupatta. Make sure that your dupatta looks as gorgeous as your entire outfit because the latest bridal fashion is all about carrying beautifully draped bridal dupattas as we saw Deepika Padukone do at hers.
For the modern brides, wearing a stunning dupatta is as important as wearing a stunning lehenga. They make sure to buy a dupatta that not just goes with the bridal outfit but also, the one that amplifies their overall look. The best thing about dupattas is that you can drape them in many different ways and create many gorgeous styles. From veil to pleated draping styles, bridal dupattas give you all the liberty to play with them as much as possible.
Having said that, let us introduce you to some of the most stylish ways to drape bridal dupattas that are a rage amongst the brides.
1. Single Dupatta Veil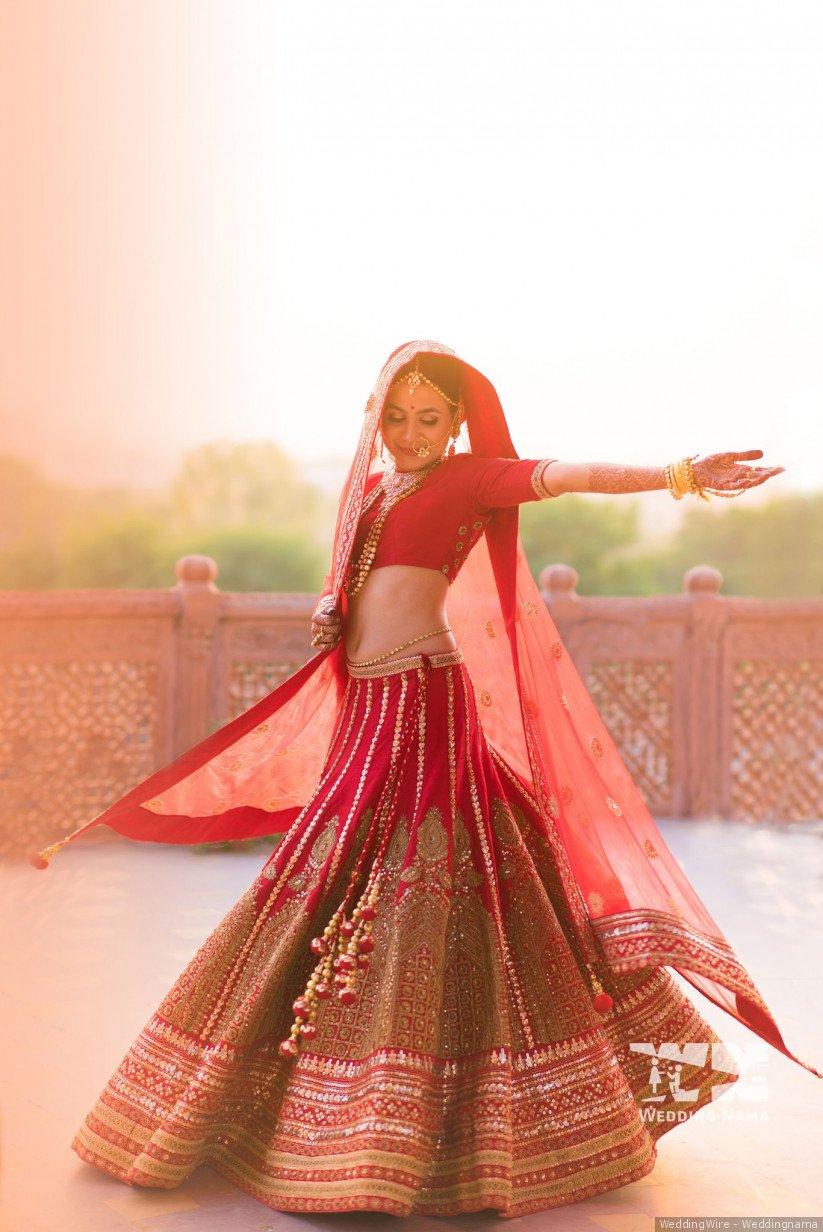 Majority of brides look exhilarating with a veil covering their head. Call it an old-school style but veils never go out of fashion. On your wedding day, you can stick to this tried and tested way and up your style quotient. Covering your head with a dupatta is the easiest draping style. You need no one's help to drape your dupatta in this style. Tie your hair in a bun and adorn it with flowers. Cover the bun with a sheer or net dupatta. And finally, you just need some pins to secure your veil on your head. Viola! You are ready to rock.
2. The Two Dupattas Style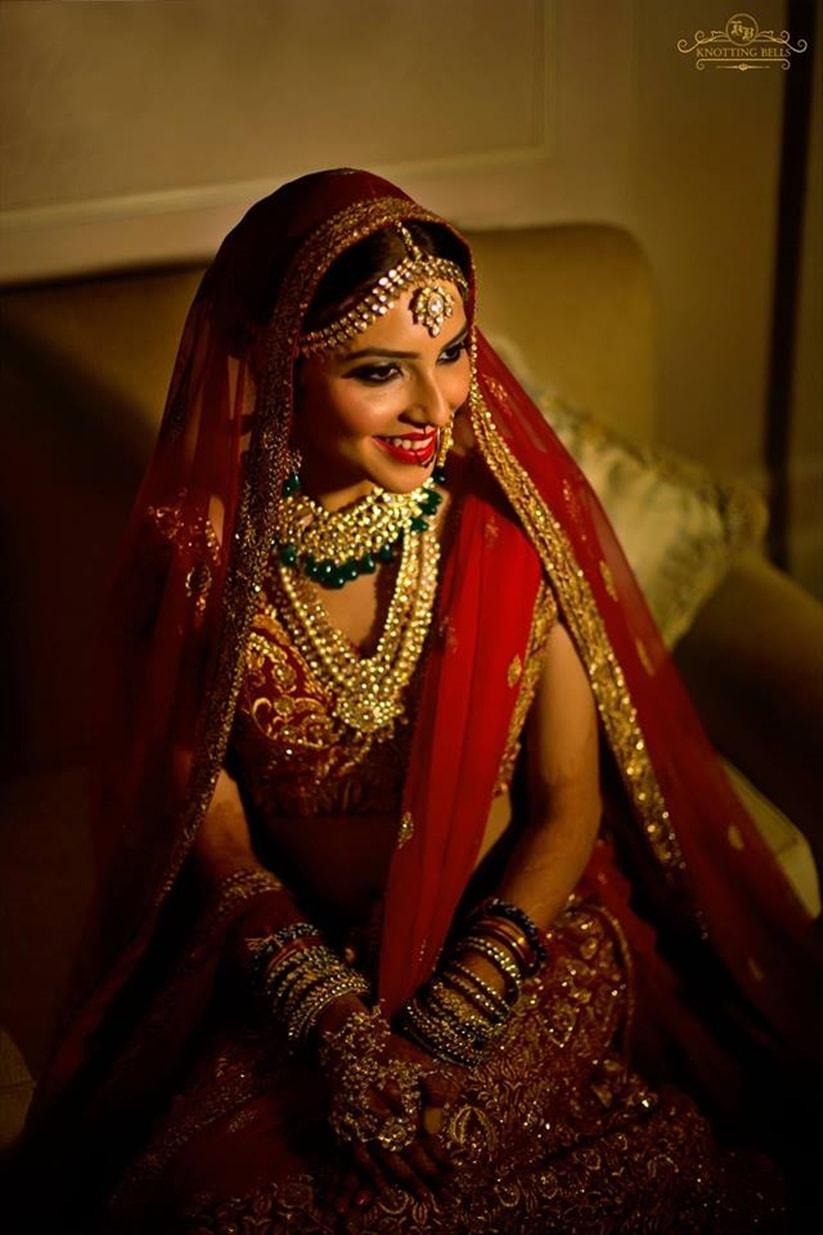 A heavy bridal dupatta is all you need to steal the show. It enhances the overall look of the bridal lehenga. But, covering your head with a heavy dupatta is a task ensuring aches and pain. If you want to cover your head sans aches and pains, you can add one more dupatta to your lehenga. Carry your heavy dupatta on your shoulder and cover the head with a lightweight bridal dupatta. This draping style is stylish and feasible.
By securing your heavy dupatta on your shoulders, you divide the weight. And, the light dupatta covers your head without putting any weight on it.
3. Shoulder and Veil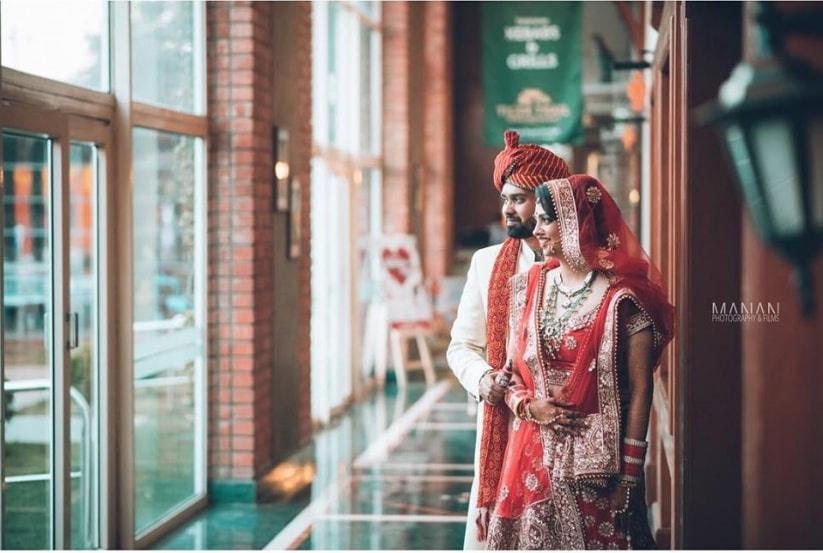 Another pretty bridal dupatta draping style is to secure your dupatta on your shoulder and take a veil. This traditional style has always been immensely popular among the brides. For this draping style, all you need to do is to pleat your dupatta and secure it on one shoulder. Take on end over your head and then secure it on the other shoulder.
Another reason for the popularity behind this style is that it divides the weight of dupatta on both the shoulder and hence, you will stay at ease throughout the wedding ceremony.
4. Gujarati Saree Style Dupatta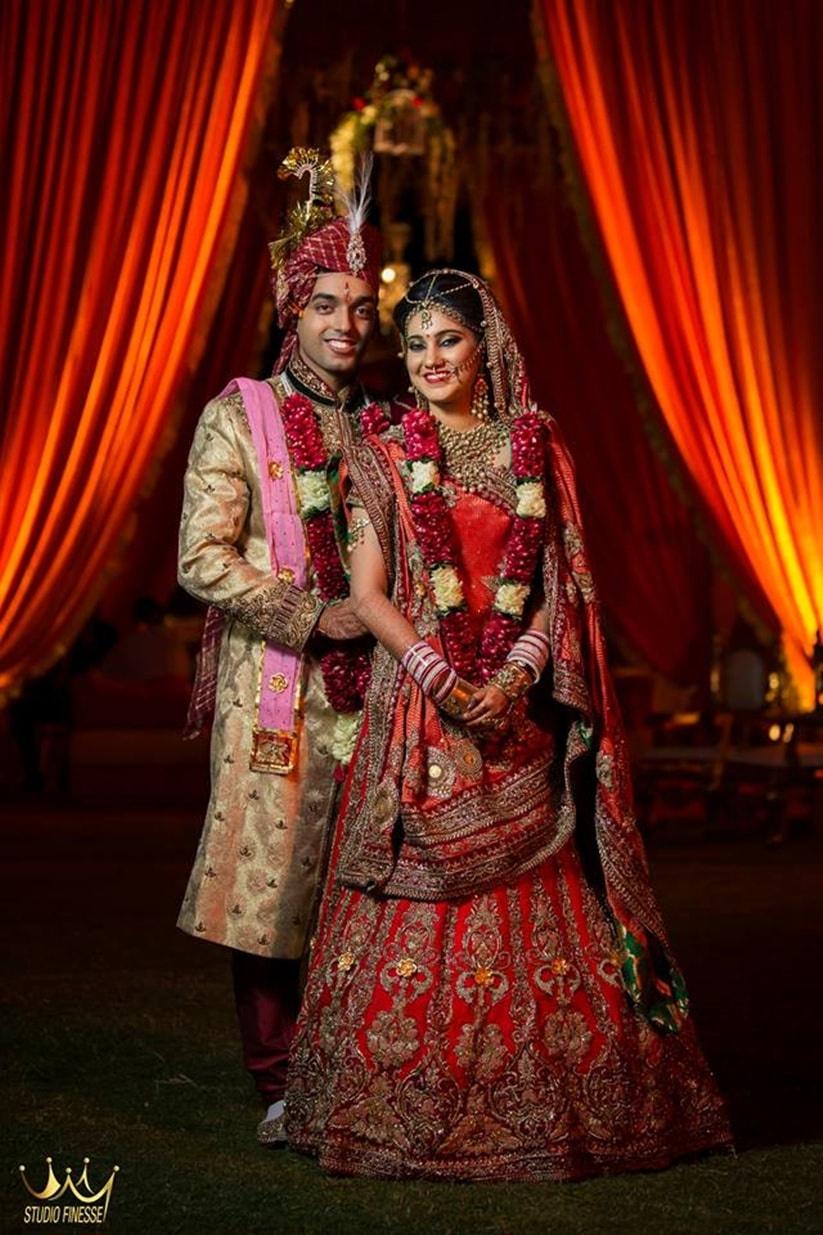 This style is very easy to drape and looks drop-dead gorgeous. This style is perfect for the bridal lehenga with a basic choli as the dupatta covers the chest. It is very easy to drape your dupatta in this style and even easier to carry it. Pleat your dupatta and secure in on your right shoulder. Cross one side of the dupatta across the chest and secure the end on your waist on the left side. Cover your head with the other side and secure it with pins.
5. Dupatta with a Saree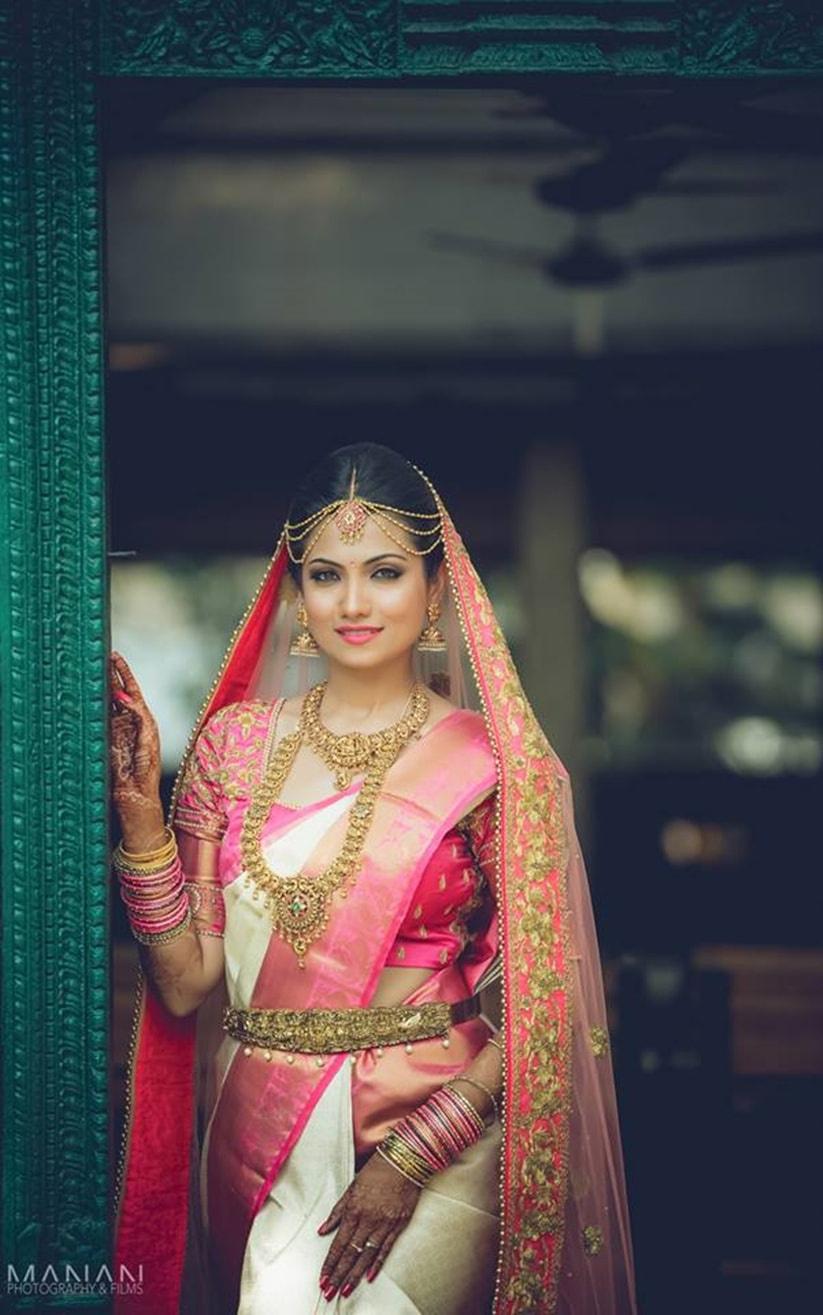 If you are wearing a saree on your big day, you can opt for this draping style. Just buy a dupatta that goes well with your saree and cover your head with it. You need not secure the ends. Just make sure to pin your dupatta well over your head.
6. Dupatta Secured on Shoulder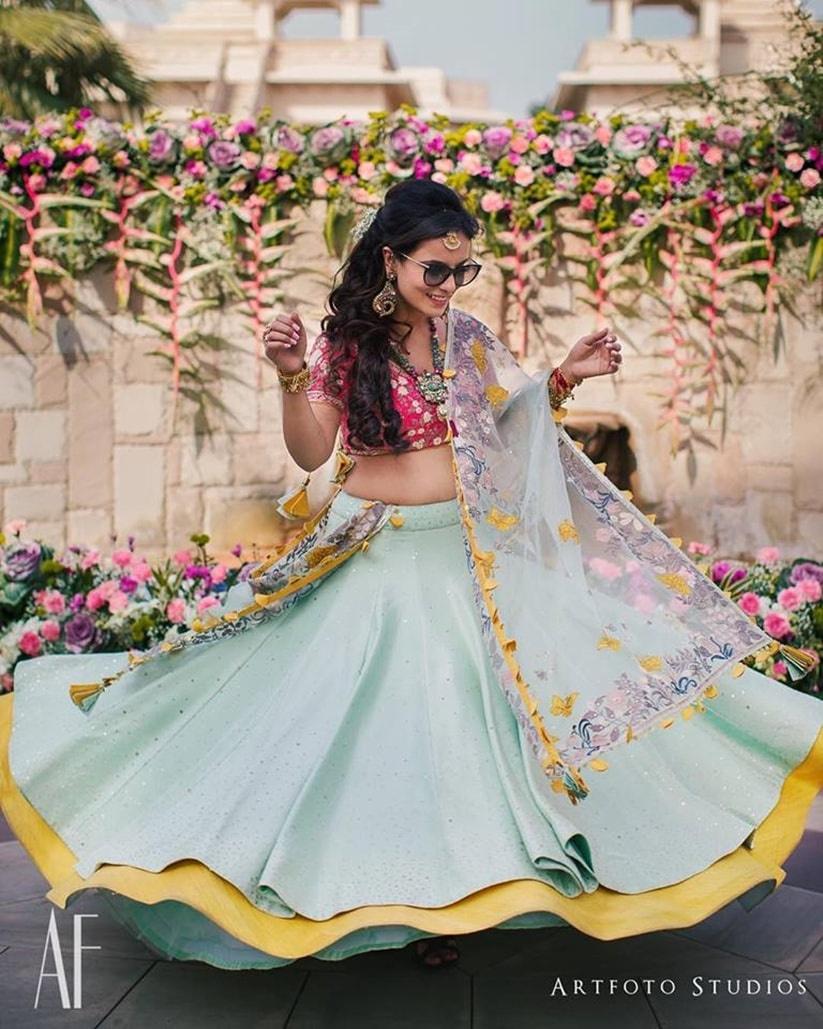 Upscale and contemporary, this is, of course, the easiest and fuss-free bridal dupatta draping style. It is a perfect style for casual functions like Haldi and Mehndi. If you do not wish to carry a heavy outfit on your wedding but want to look like a million-dollar bride, you can opt for a sheer or net bridal dupatta with light work.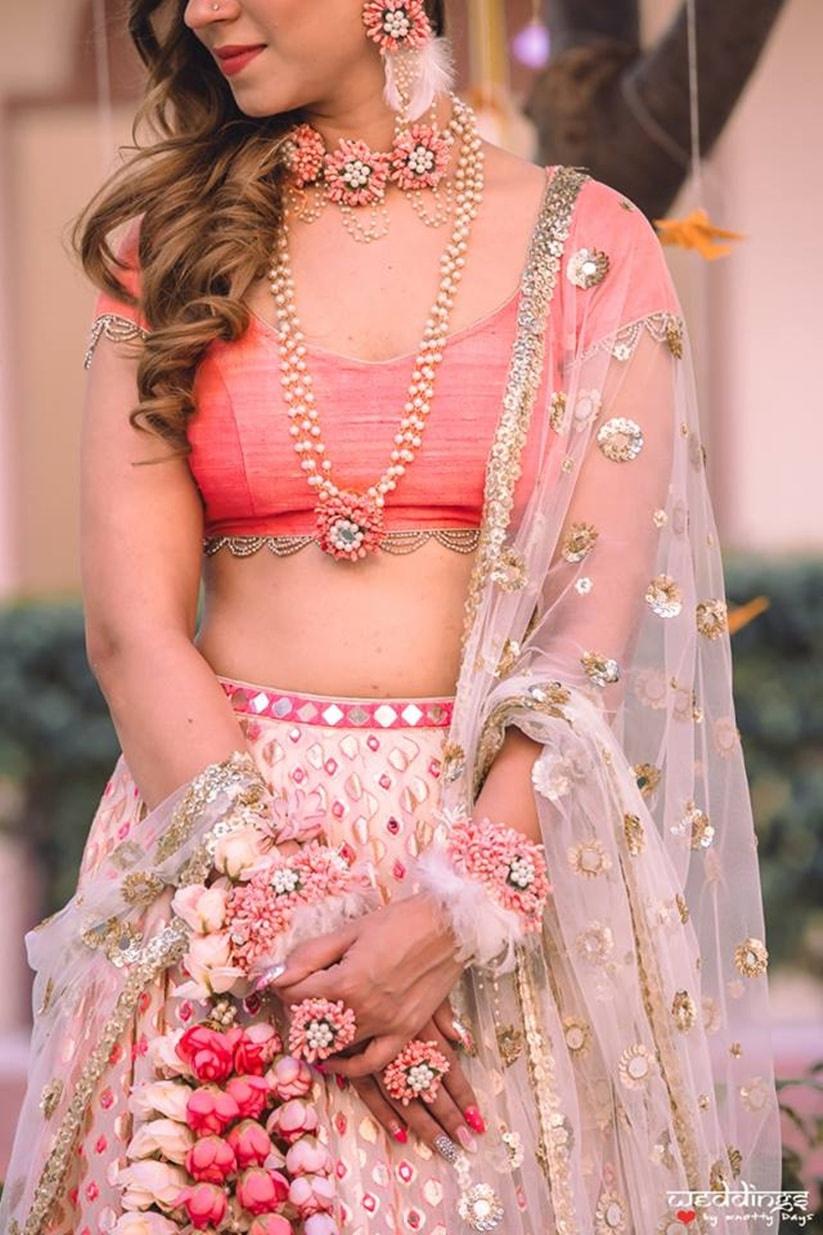 Secure your dupatta on one shoulder and you are done. You need not pleat it, you need not secure the ends, and you definitely do not need dozens of pins to pierce your dupatta. If only, you wish to secure one end, you can either secure it at your waist or on your wrist.
7. Shawl Drape Style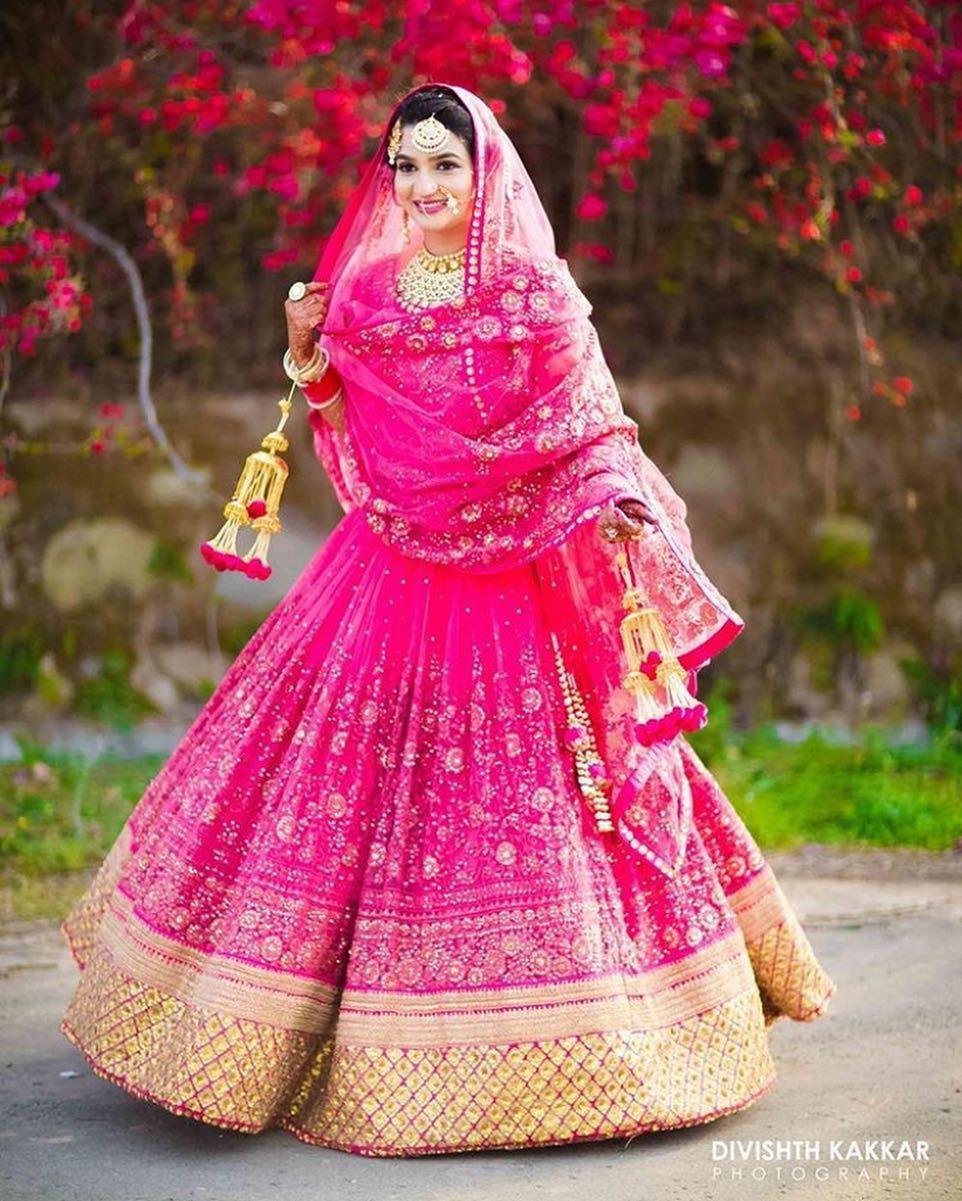 Just pin your dupatta on one style and wrap it around yourself like a shawl. This will add charm and ease to your princess like movement on your big day and is a perfect dupatta draping style if you are planning to get married in winters.
8. Create a Faux Jacket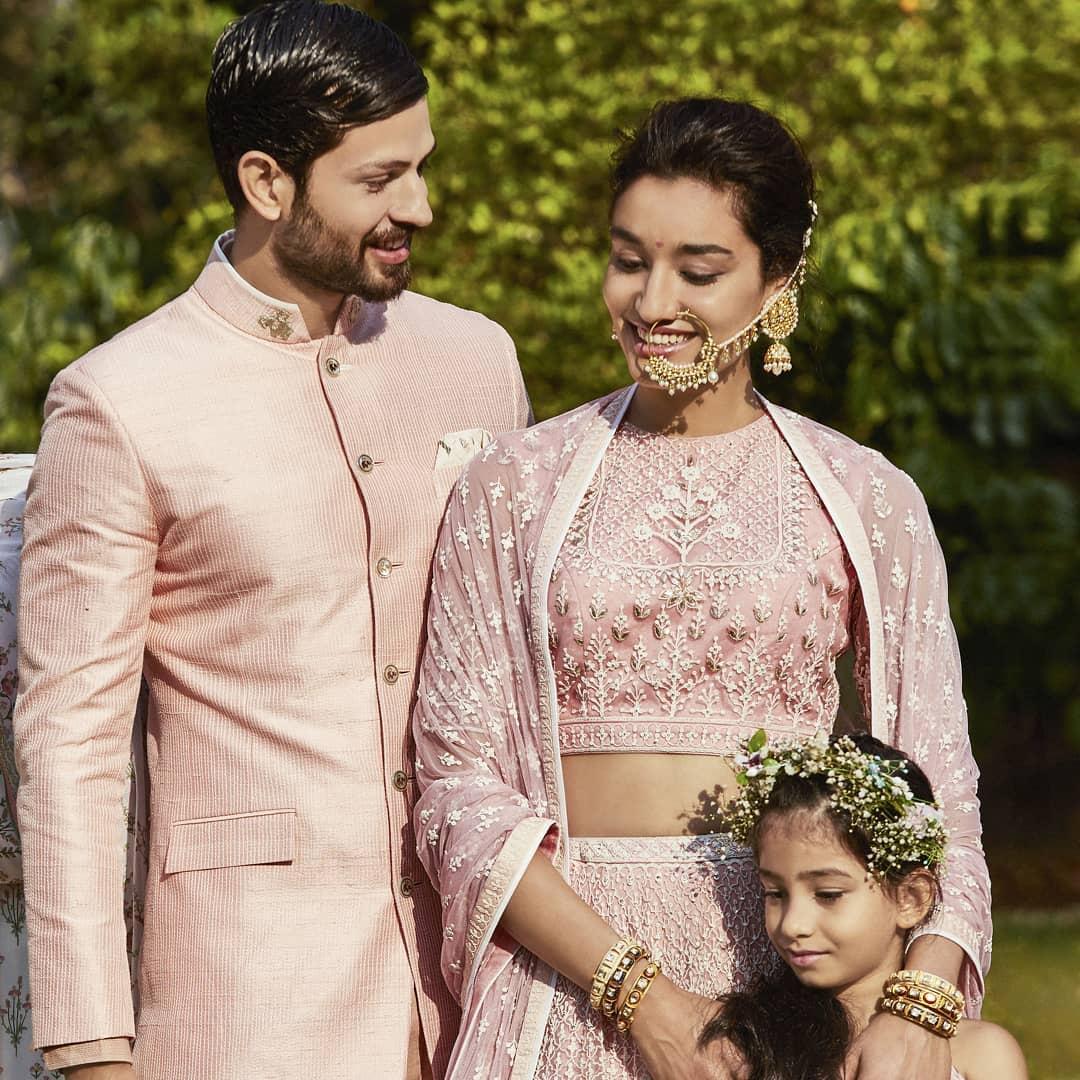 This draping style is new and fresh look to incorporate for a bridal dupatta. Cape dresses and designs are in vogue and among the most popular for the brides and if you are unable to get the one for you, this is an easy way to create the look. You can just pin your dupatta on your shoulders and let the fabric flow over your attire to create a conventional look.
9. Stitched as cape lehenga sleeves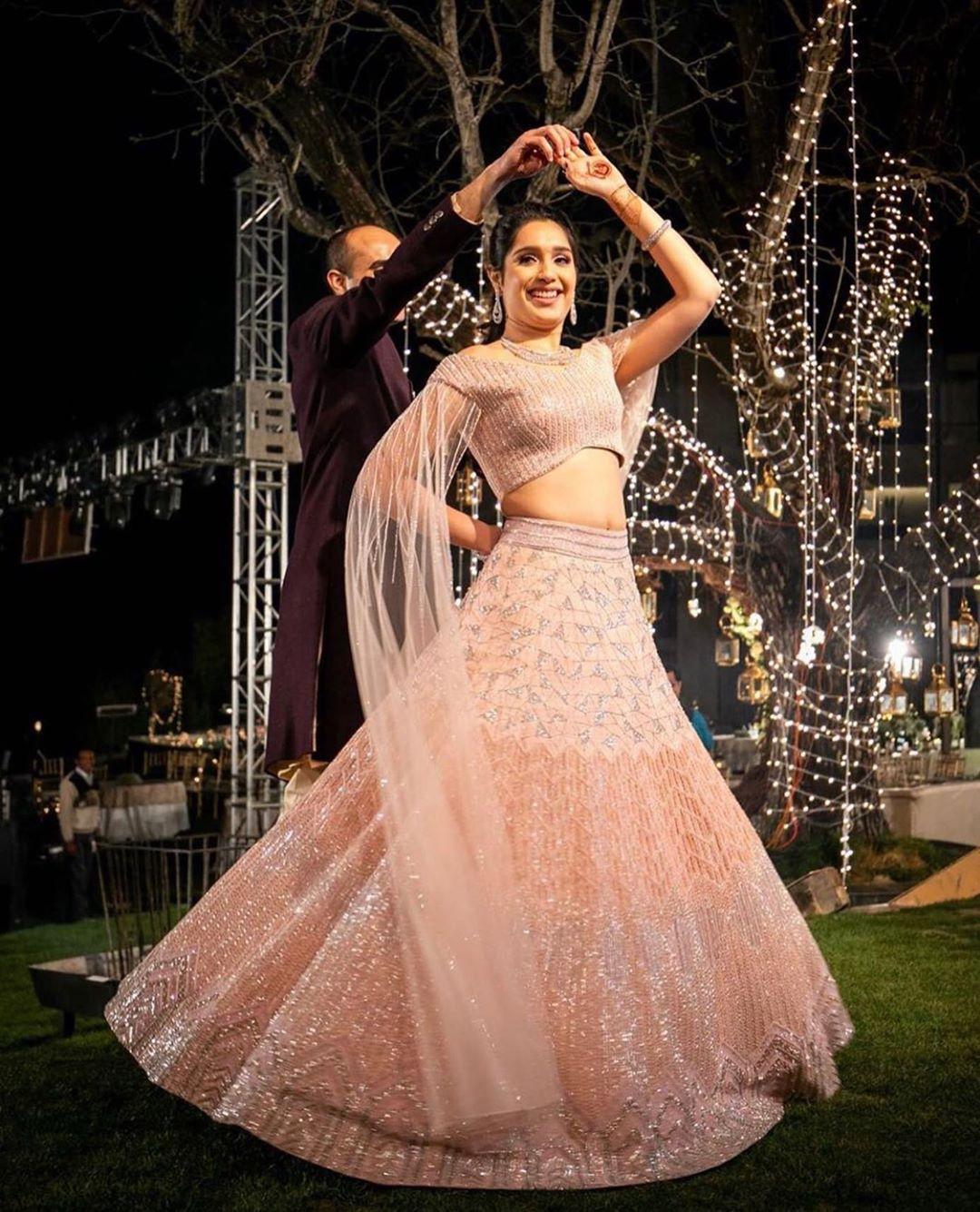 Image courtesy: Disha Patil Pret Couture
Revamp the old-style bridal dupatta with these cape sleeves and make a stellar impression with your choice in lehenga outfits. The idea here is to come up with an Indo-western fusion style that takes the sensibilities of a conventional dupatta and adds them to a more modern silhouette. Work this look for a stellar impression - either as your cocktail or reception outfit or for your engagement.
10. Ruffled dupatta stole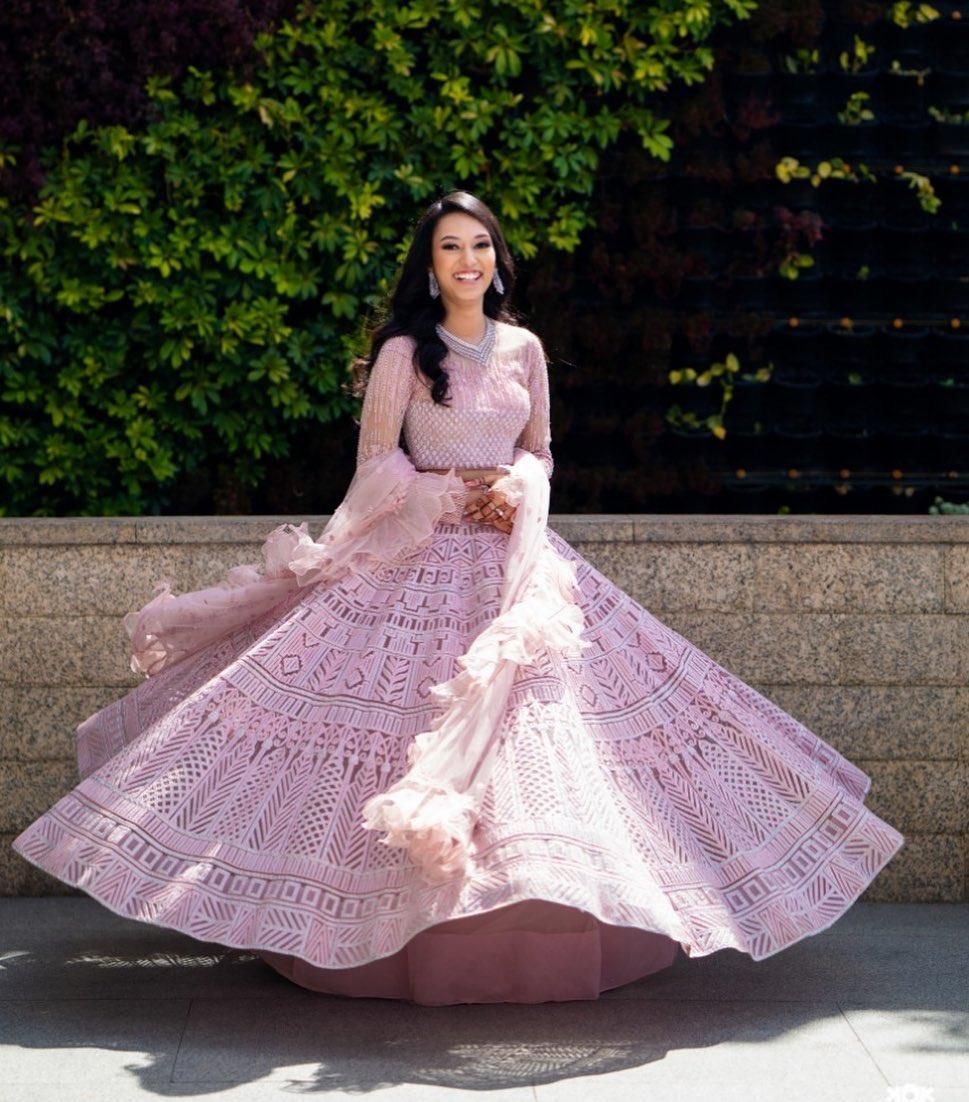 Image courtesy: Afsha Rangila Makeup Artist
Think that the traditional bridal dupatta does not gel well with your modern sensibilities or the kind of outfit you would rather wear. Opt for a simple stole-like version of the dupatta, whether it is for a smaller function or for your formal wedding reception. In fact, you can even decide to opt for it with your bridal lehenga, especially if you've chosen a more upbeat version of it for yourself.
Styling your dupatta can elevate your entire bridal look while making you look stunning for each and every one of your wedding festivities. Using various dupatta drapings can give a modern yet unique twist to your traditional attire. So here is our list of favourite bridal dupatta draping styles which you can give it a try for your big day or any of its other related functions. It is time to adopt the new and be done with the old. These dupatta styles will surely make you look like a poster bride.
Now that you have many ideas at your disposal, select your favourite look and let us know in the comments below.