12 Lehenga Wearing Mistakes to Avoid & Say Bye to Epic Fails
Every bride wears a Lehenga for at least one of her wedding functions. To avoid any mistakes while you do so, here are all kinds of lehenga wearing mistakes you can commit.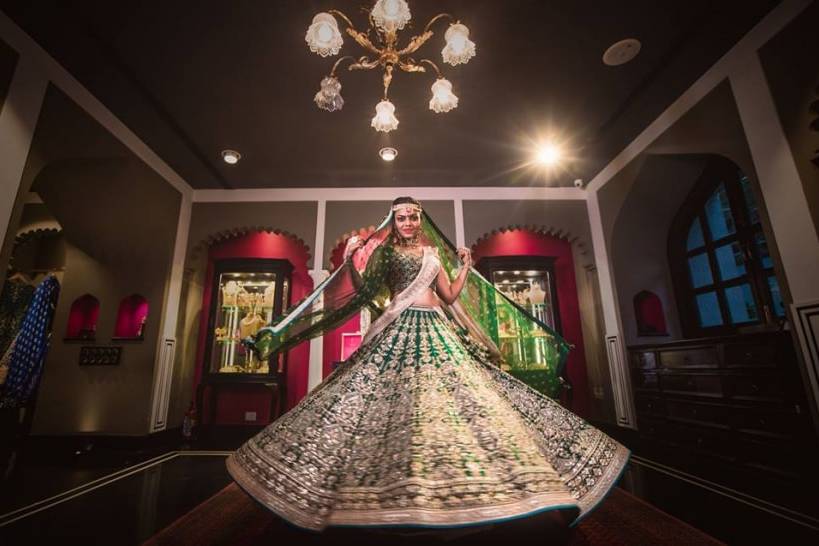 Lehenga is one Indian outfit that every bride wears during her wedding functions. With a wide variety of Lehengas to choose from, brides often get confused about how to make the right choice for themselves. Today, we bring you a list of lehenga wearing mistakes you can commit during your wedding functions. Check 'em out and avoid these lehenga wearing mistakes to feel and have hassle-free, confident and comfortable on your big day.
Lehenga Wearing & Tying Mistakes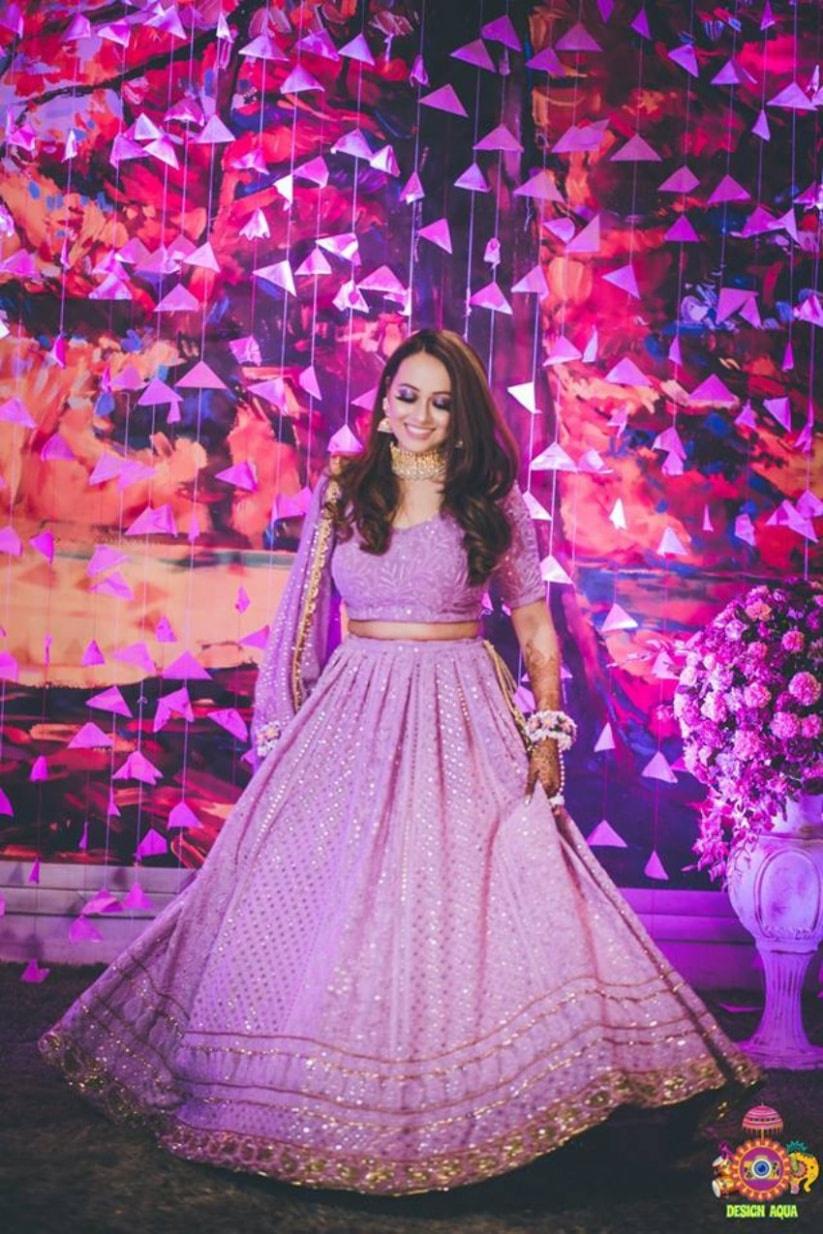 1. Tied too tight
Never make the mistake of tying your lehenga too tight. It'll make you feel suffocated. Not only will you feel unable to move freely, but you also won't be able to enjoy yourself.
2. Tied too loose
Another mistake is tying your lehenga too loose. You'll constantly be conscious about holding it together, and if God forbid, it drops down, you don't want to bear the embarrassment it'll cause, especially on your big day.
3. Wearing it too high
Though there are high-waisted lehengas, it's important to note that you don't make the lehenga wearing mistake of placing your skirt right below your bust. It'll make you look awkward and unflattering.
4. Wearing it too low
The fashion of low-waist is long gone and so you must not wear your lehenga too low. It'll give undue attention to your waistline and will make your body shape look weird. Always wear your lehenga along the line of your belly button.
Choosing The Wrong Kind Of Lehenga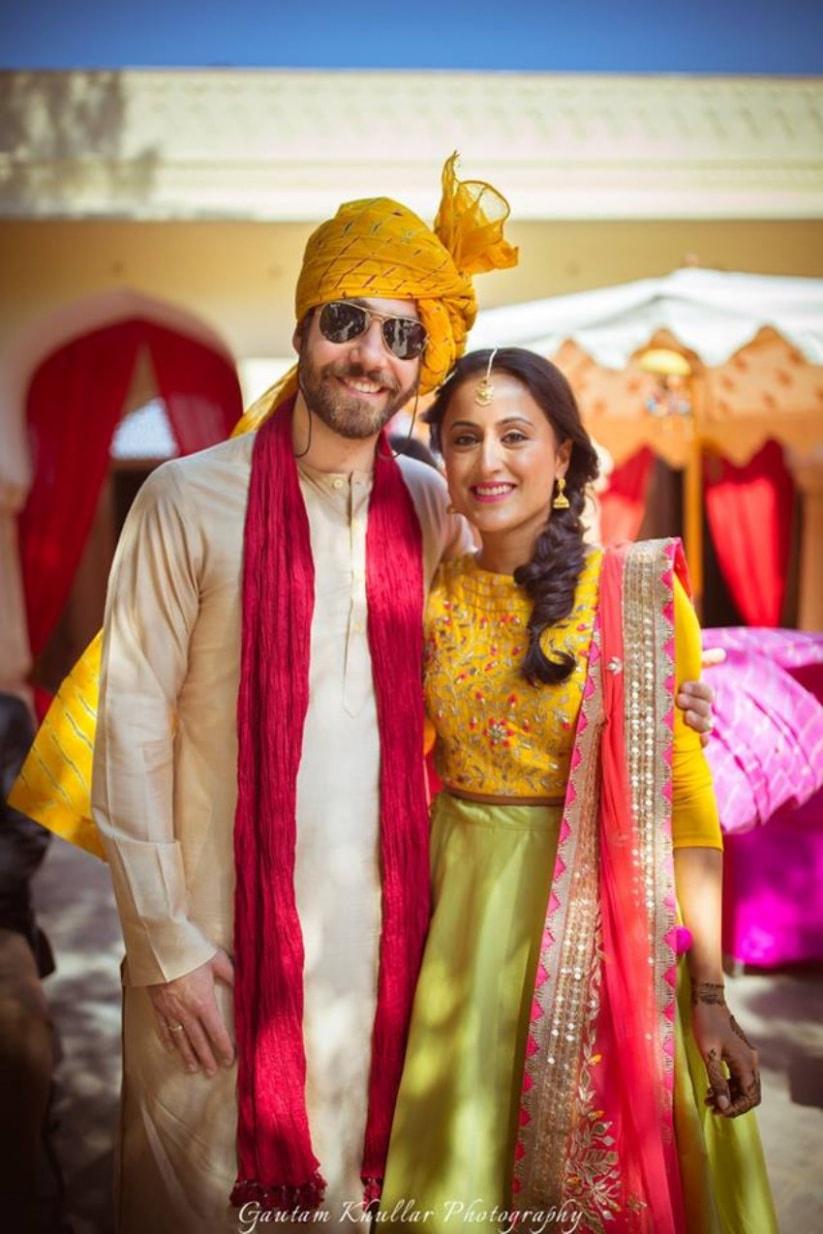 5. Unflattering Lehenga Shape
From fish cut to A-line lehengas, you need to choose the right shape for lehenga wearing. Make sure the shape of your Lehenga complements your body type. For example, a fish cut Lehenga will suit someone who is tall and lean and an A-line light lehenga will suit someone who is short and has a heavy built.
6. Unflattering Lining
This is one of the most common lehenga wearing mistakes brides make because they forget to pay attention to tiny details like the lining of their lehengas. Make sure the lining is neither too much nor too less. The underskirts are made of cancan and so it's important to note that you're comfortable wearing it. It shouldn't show anything on the outside.
Wearing Wrong Lehenga Accessories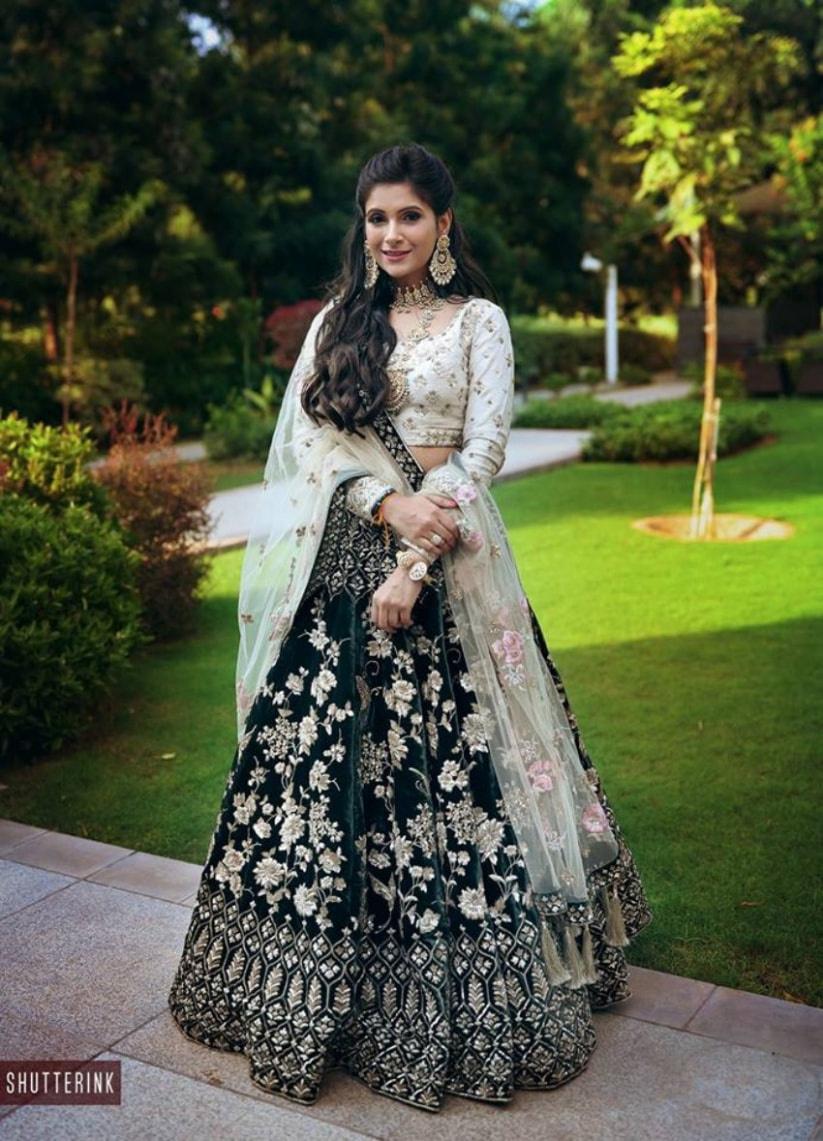 7. Footwear
Lehenga wearing is an art and what you wear with it is what completes your look. Choosing the right kind of footwear is really important. If you're too tall, go for Juttis instead of slippers or flats and make sure the hemline isn't trailing on the floor. If you're short, wear heels or wedges and make sure the hemline is not too high and covers your footwear just by slightly touching the ground.
8. Tassels, Latkans and Gota Borders
Lehenga accessories play a key role in making your outfit stand out. It's always a good idea to avoid tassels in your lehenga and rather have them on your dupatta. For Latkans, make sure they are not too heavy when you tie them around the elastic band of your skirt. The Gota border should complement your lehenga embroidery.
9. Dupatta
You need to feel comfortable while donning a Dupatta to avoid making a lehenga wearing mistake. If you are wearing two Dupattas, make sure they are both matching your outfit and don't take the entire attention away from your lehenga skirt.
10. Blouse
There are broadly two ways to get your blouse colour right. First, you wear the same coloured blouse as your lehenga and second, your colour block and wear the exact opposite of that colour to create an interesting, experimenting look. Though it's sometimes good to explore, we'd rather suggest you play safe when it comes to choosing a blouse for your wedding day.
11. Jewellery
Always pick jewellery that matches the embroidery of your skirt to avoid a lehenga wearing mistake. If your Lehenga has a silver jewellery, go for silver or diamond sets. If your lehenga has gold jewellery, you can pair it with pure gold, Kundan or Polki jewellery. If your Lehenga has pale golden or rustic embroidery, wear embellished stones jewellery with it.
12. Lehenga Kamarband
To wear or not to wear a Kamarband is a big confusion all brides have and we are here to help you out. It's very simple if you are someone who is bulky and wants to flaunt her curves, wear a belt along the lines of your belly button. It'll give your body the perfect shape and you'll look slimmer. Though, you can avoid wearing a Kamarband altogether if you have a small waistline.
Some Tips to Ensure That You Look Amazing As You Walk Down The Aisle
We have curated for you a few extra tips so that you can look effortlessly beautiful as you strut your way around in your lehenga.
1. The greatest tip that we can give you is that don't believe the pictures blindly! Always look at the outfits in person and then choose the one that you think suits you best. The colours, the fit and style will definitely vary from digital to real! And, since you are getting married, you must wear a lehenga that brings out the best in you.
2. Always go for shopping some months prior to your wedding. And, before your big day make sure you try the outfit one final time for some last minute adjustments and alterations!
3. Accessories it the right way. If your outfit is overly embroidered then you might as well simmer it down when buying your jewellery. Too much of everything looks bad. Less is always more!
4. Pay equal thought in curating a wedding hairstyle and a complimenting makeup that binds your entire look together.
5. Don't wear your lehenga too tight. Since you will be walking around in it for a long time, please be careful about how tightly you tie around the skirt of your lehenga because being uncomfortable all day long is not a risk you should be willingly taking.
6. When choosing your bridal footwear, keep in mind the location of your venue. Is it going to be in an open lawn somewhere? Then, choosing 6-inch heels might just be a problem. So, think it through and also carry your chosen footwear at the time of bridal shopping. Wear your heels or footwear while trying your outfit to get the last fittings done properly.
We hope you will avoid committing these lehenga wearing mistakes and choose a perfect Bridal Lehenga for your wedding functions.
So get ready and start shopping. Explore the best of bridal lehenga stores and designers near you.