Looking for Some Choker Designs? Look No More Bookmark This Now!
The right accessory isn't one that just matches your clothes – it should match your mood too! Here are 11 choker designs for all your different moods!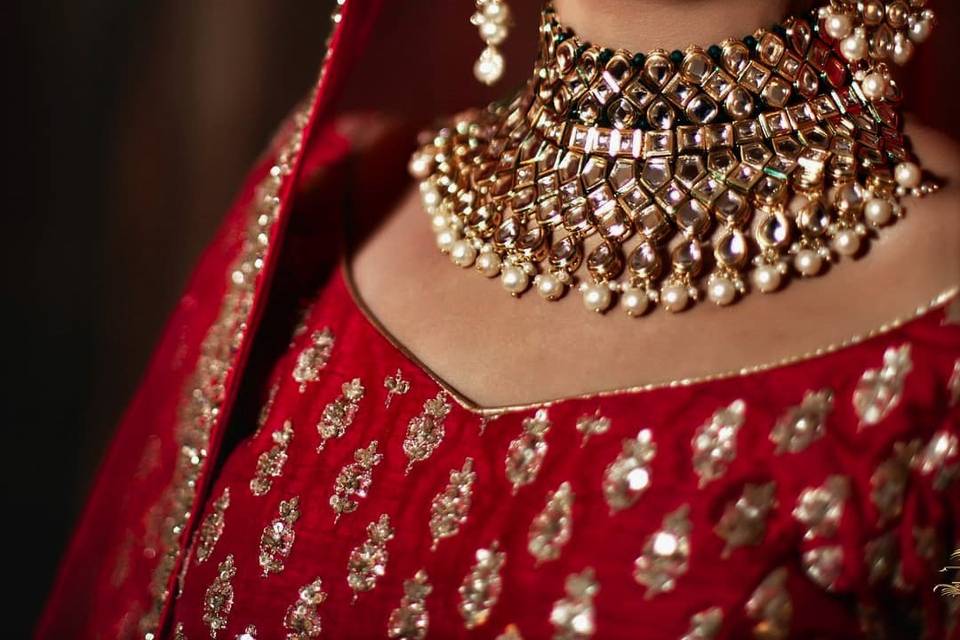 Styling yourself is an art, one that requires you to always be in touch with your moods. This is because if your outfit doesn't match the way you feel that day, you won't really pull it off 100%. Say you're feeling grungy and nihilistic on one day but are dressed in a light outfit that does no justice to your state of mind. Something in your look will definitely feel off!
With your wedding coming up, understanding this aspect of styling is immensely important. Make sure that you choose choker designs that fit with the mood you're in on that day. Of course, we understand that your predominant mood will be a happy one – but do try to tune into the nuances too. Are you feeling super glamorous? Are you in a Sati-Savitri mood? What lies beneath your smile?
Make sure you have a few jewellery options for your big day so that you can accessorise perfectly! Check out these choker designs that are apt for different moods!
1. When you want to slay like a queen!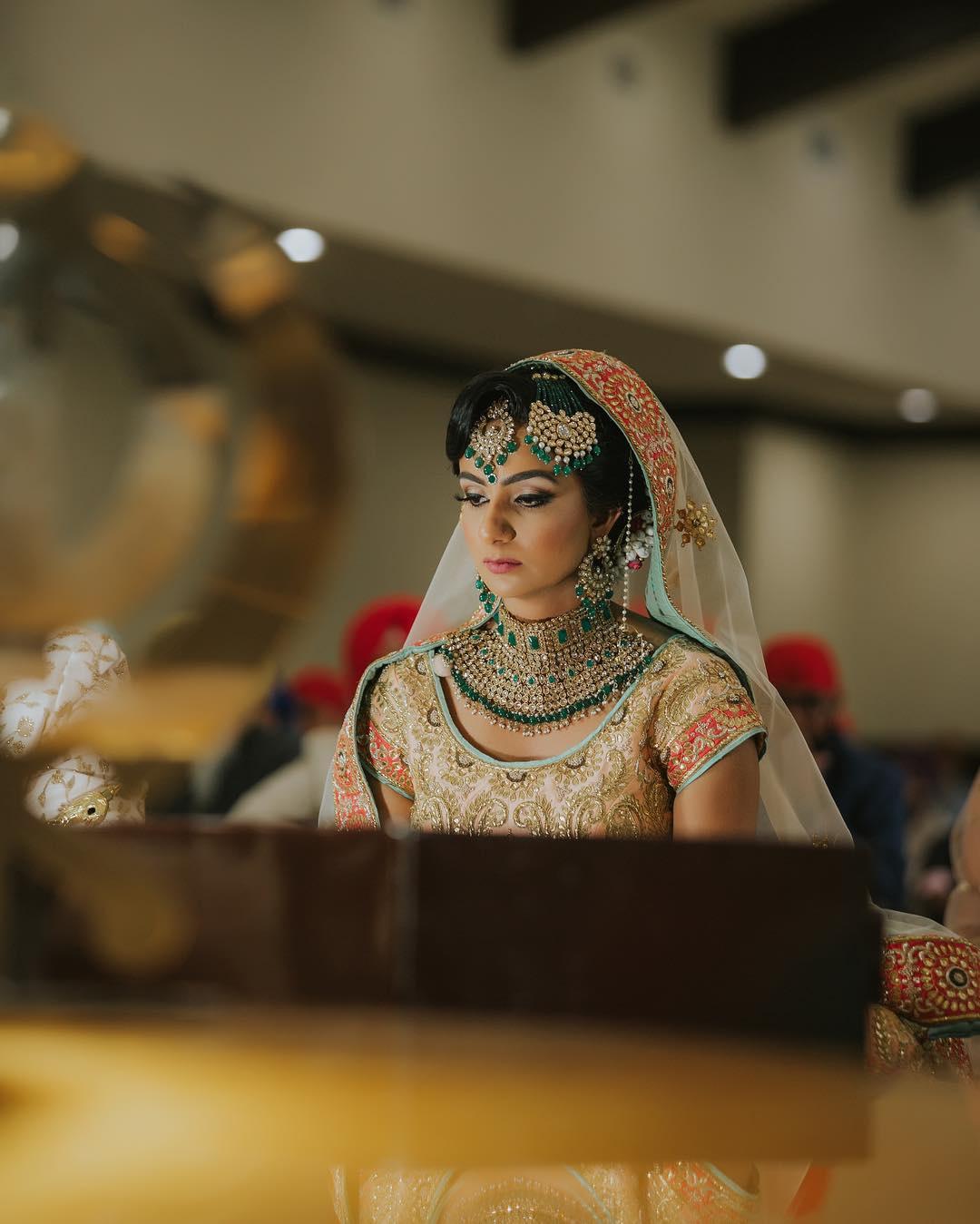 Image Courtesy: Dreambox Creations
There are days when one feels powerful like a queen, and on those days, you need choker designs that communicate nothing else! This lavish choker is one that uncut diamonds and emeralds on an angular base, fanning out at the neck and chest. This is definitely something a queen would wear to her coronation!
2. When you want to keep people guessing!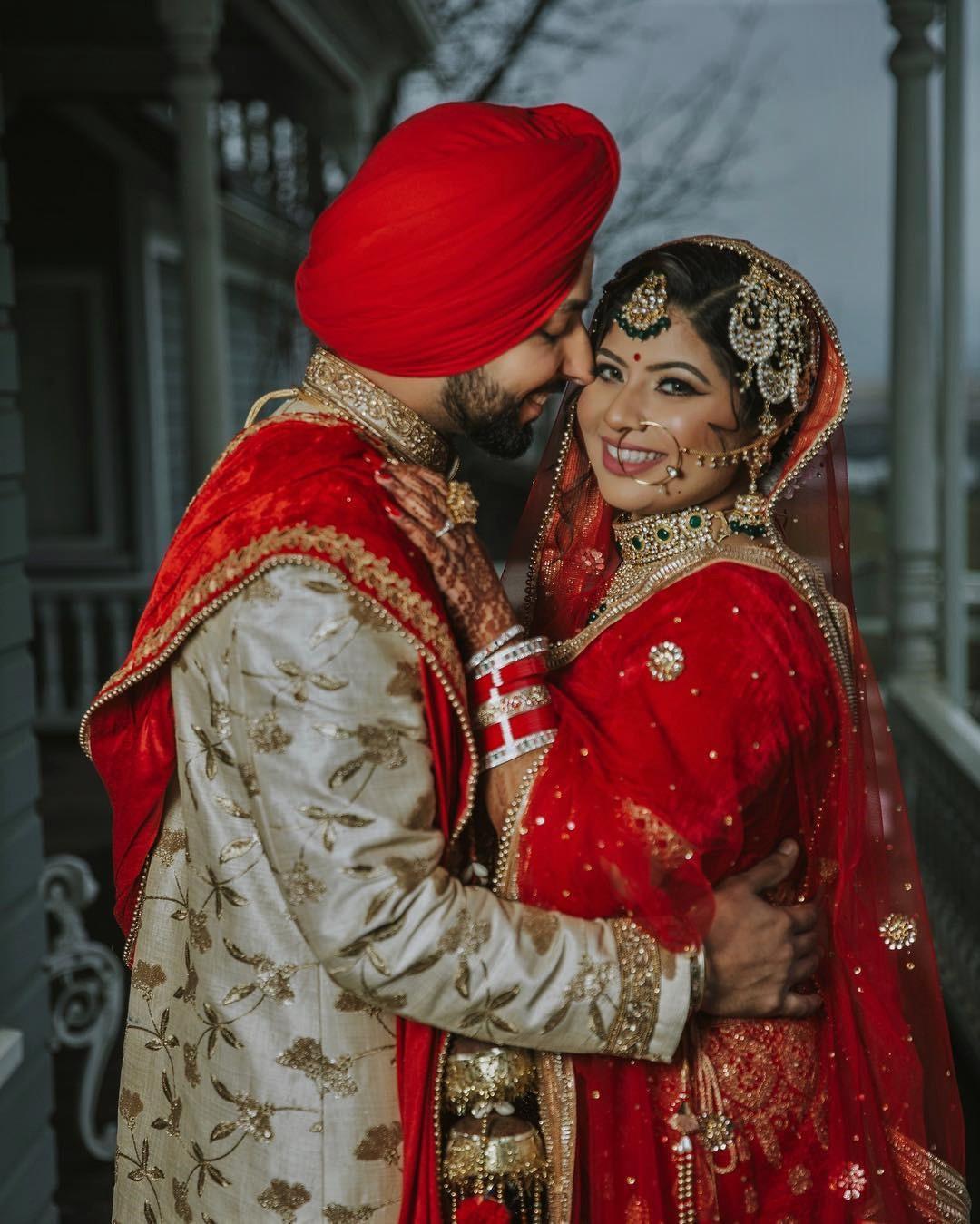 Image Courtesy: Dreambox Creations
Sometimes, we get into this zone where we want to come across as enigmatic and poised. If you're in that mood, choker designs that are slightly on the simpler side, but still brilliant enough for a bridal look, are the perfect options for you.
3. When you're in that flirty mood!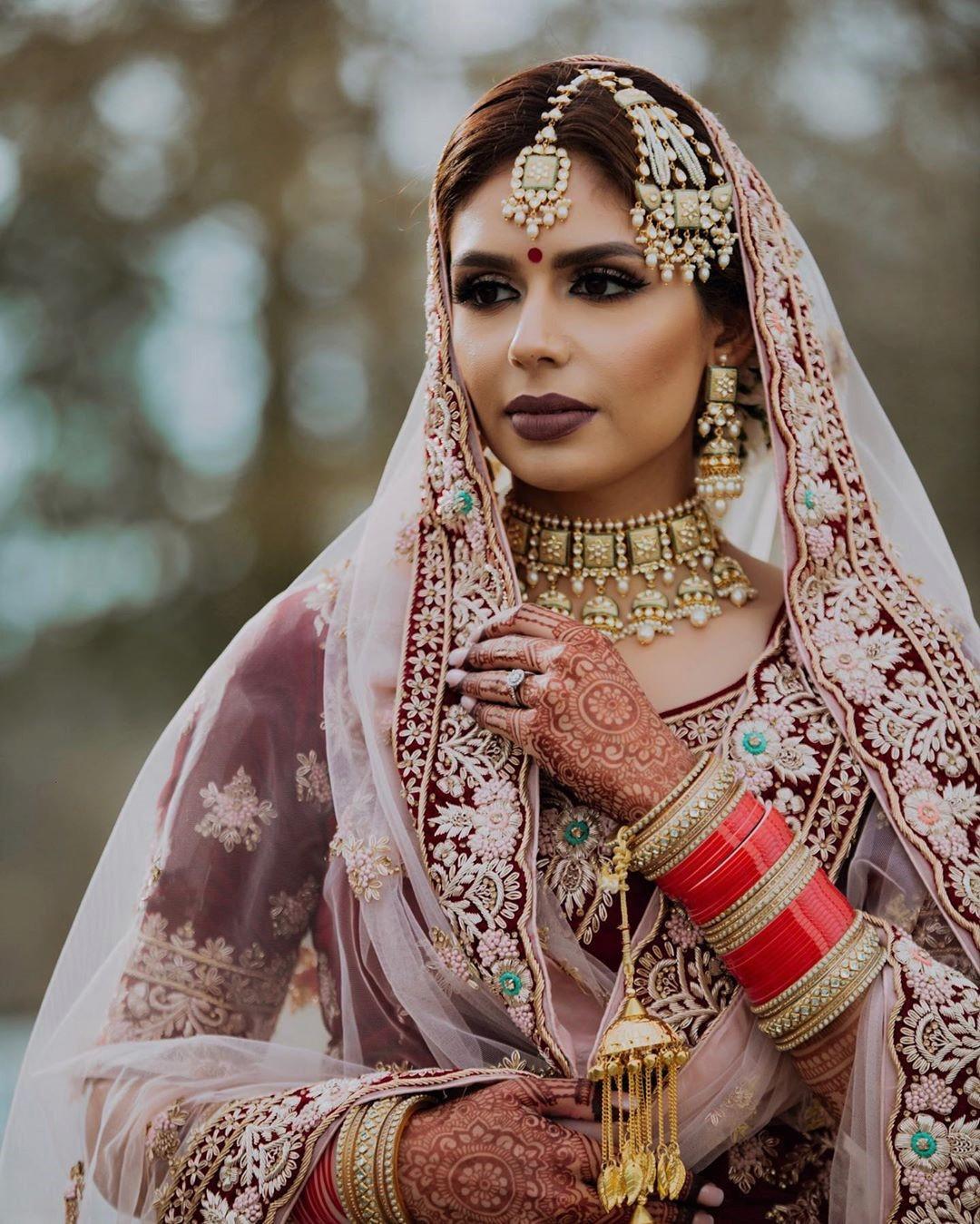 Image Courtesy: Dreambox Creations
With your wedding day marking the beginning of your life with your partner, it's natural for you to feel excited and express the same through a flirtatious vibe. What's more flirtatious than cute Jhumka designs? Here's a great way to incorporate this style into your bridal look – make sure the choker designs have gorgeous Jhumkis all over!
4. When you're in that heritage-lovin' mood!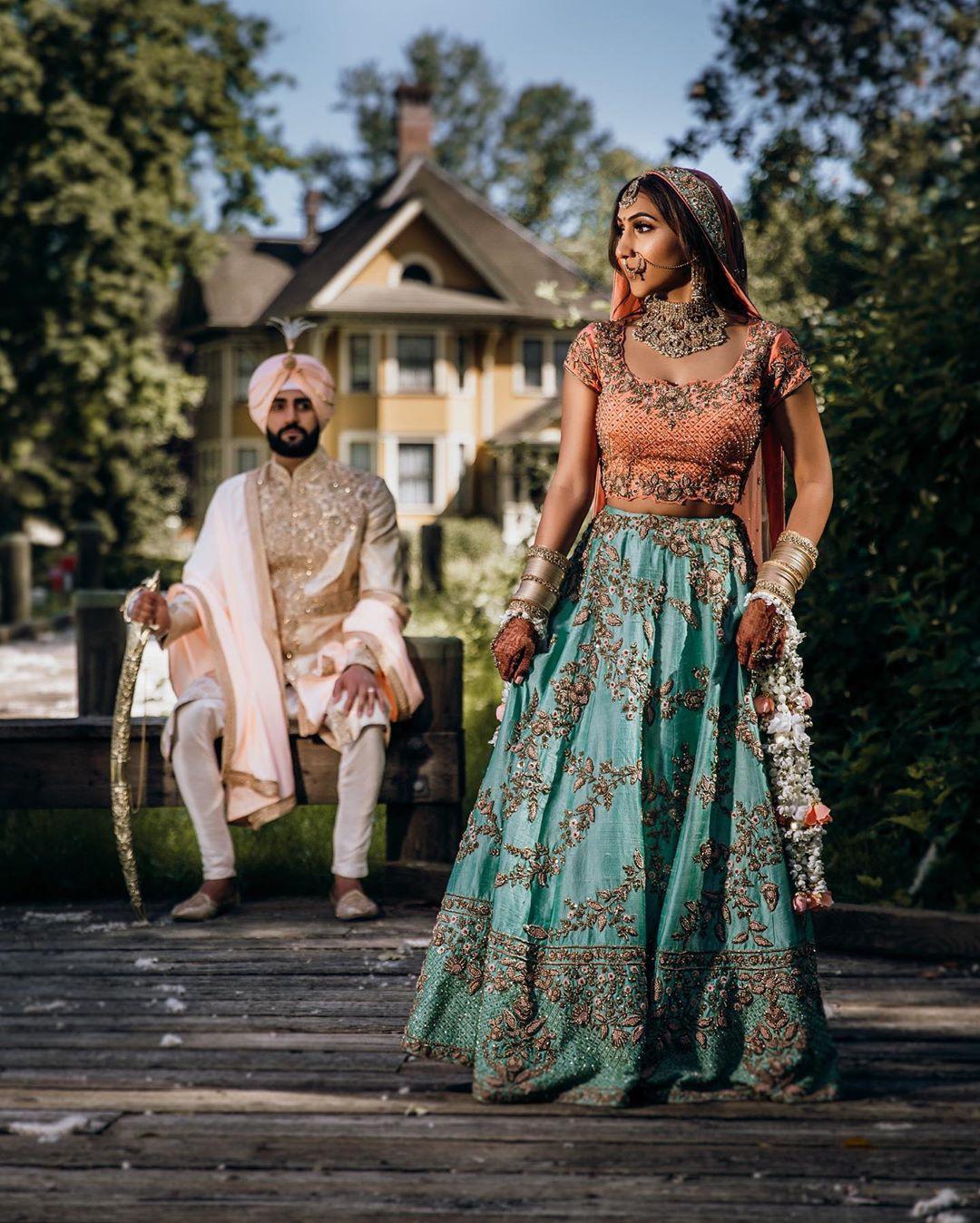 Image Courtesy: Dreambox Creations
Chandbali designs are deeply associated with Hyderabadi jewellery, and though we normally see them in the form of earrings, the Chand look has been incorporated in Naths and Maang Tikkas too. So why not get choker designs with the same aesthetic when you're feeling proud of your Indian culture? Make sure there are pearls involved for an authentic look!
5. When you're loving yourself!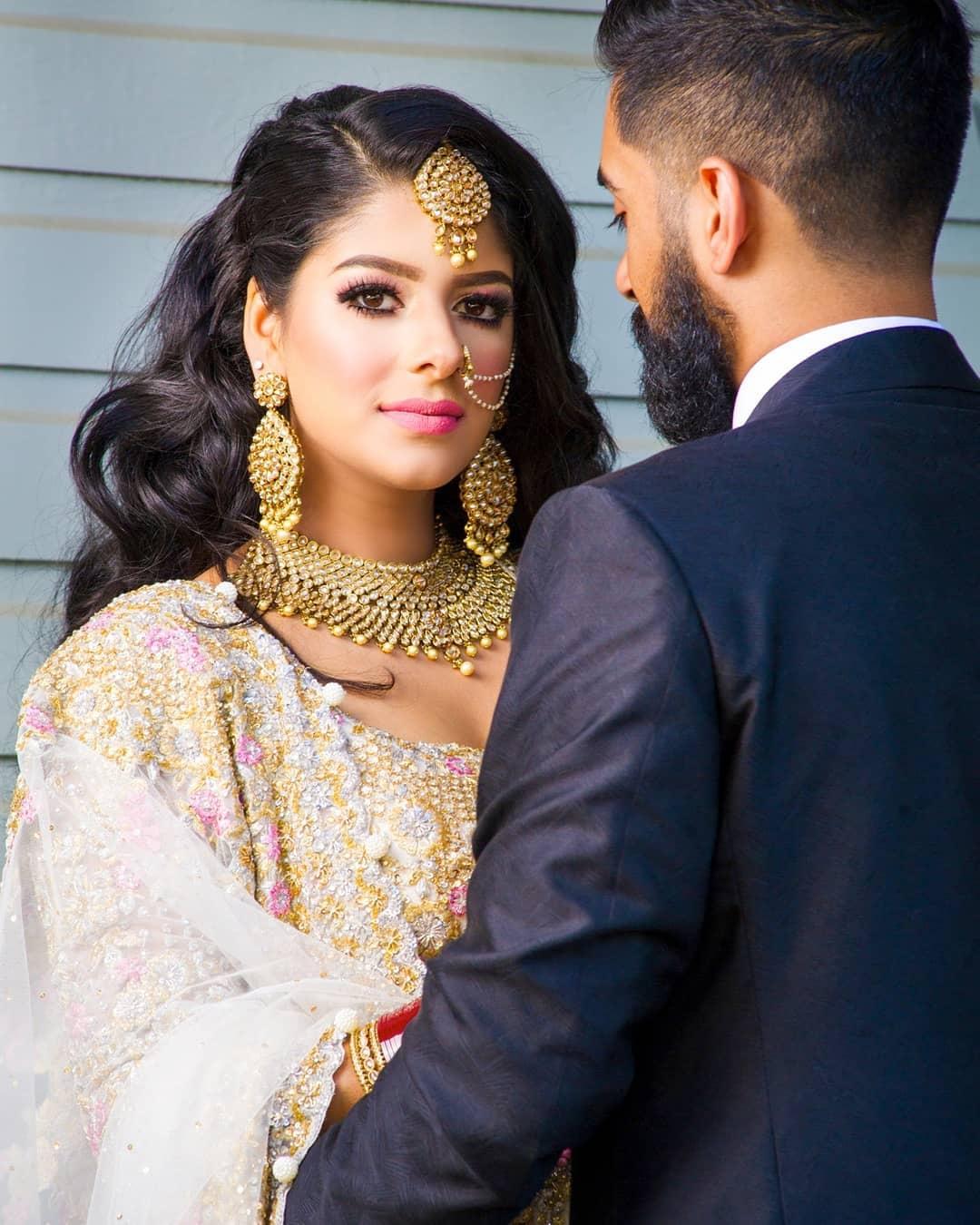 Image Courtesy: Glimmer Films
There are moments when our self-confidence is so high that it translates to self-love, and nothing beats that frame of mind! Such gold choker designs are perfect for the mood as wearing them is equivalent to pampering yourself with jewellery!
6. When you're in touch with your feminine side!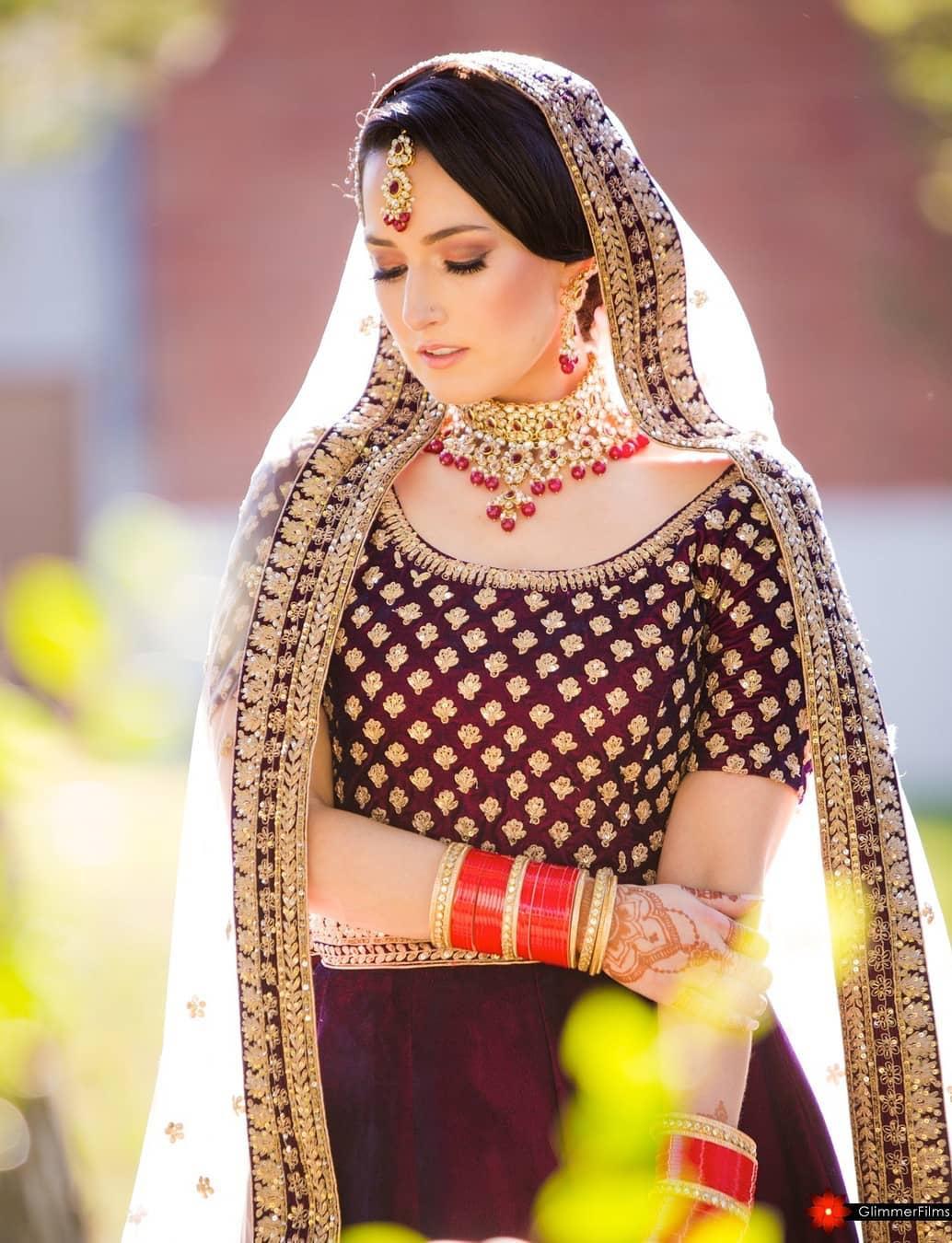 Image Courtesy: Glimmer Films
During an Indian wedding, it's hard not to be in touch with your feminine side, with lehengas, dupattas, Payals and makeup all around you. A great way to enhance this mood is by wearing choker designs that have beautiful beads dangling from them!
7. When you're in that elegant mood!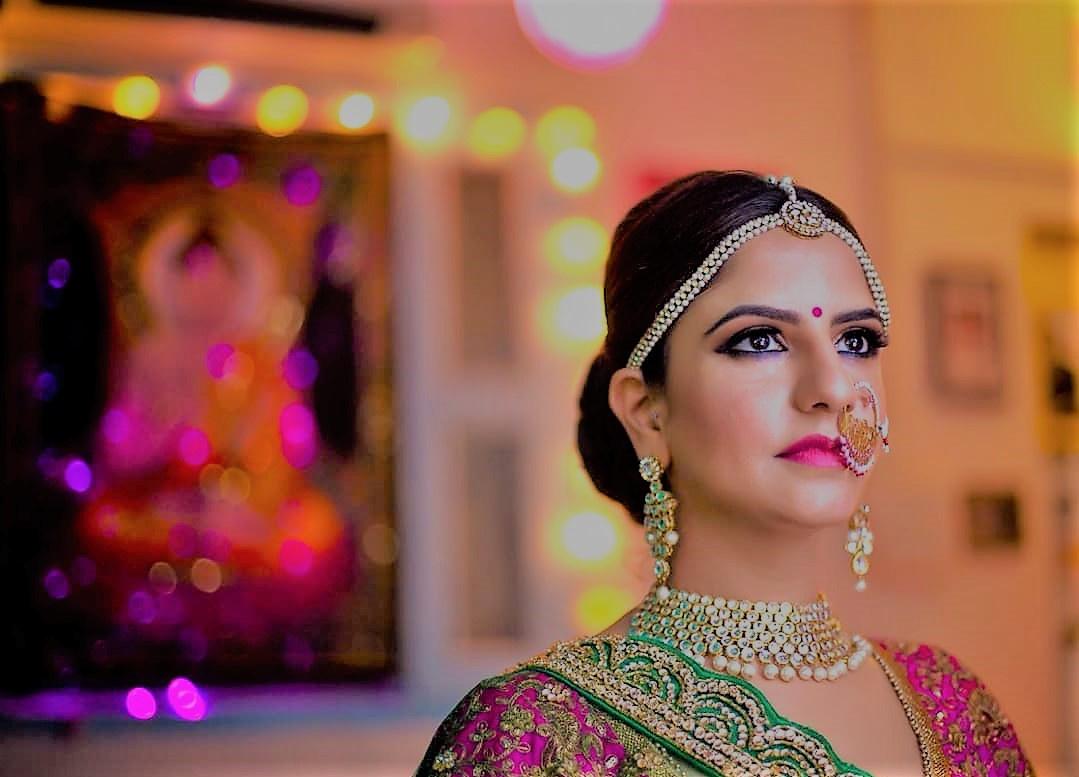 There are days when we want to pretend we're supermodels and wear jazzy outfits, and then there are days where we want to channel our inner Audrey Hepburn and keep it cool. Choker designs with pearls are as elegant as this necklace can get!
8. When you're dying for the spotlight!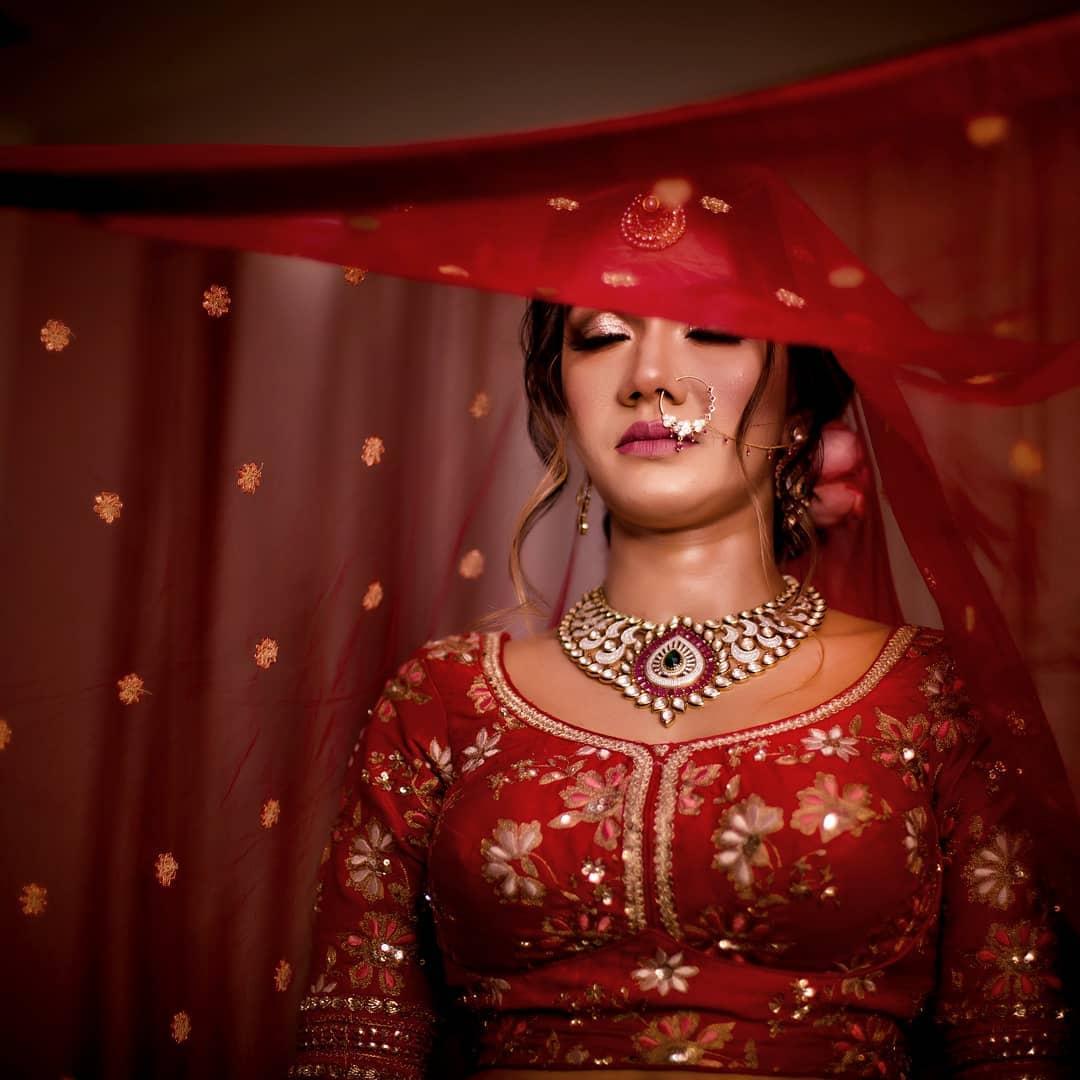 Do you ever get into that zone where you want everyone to hang on to every word you say? For such moods, you need a statement necklace, and nothing else will do! Pick choker designs that have a different shape and you'll nail both, your look and your mood!
9. When you're feeling like a minimalist!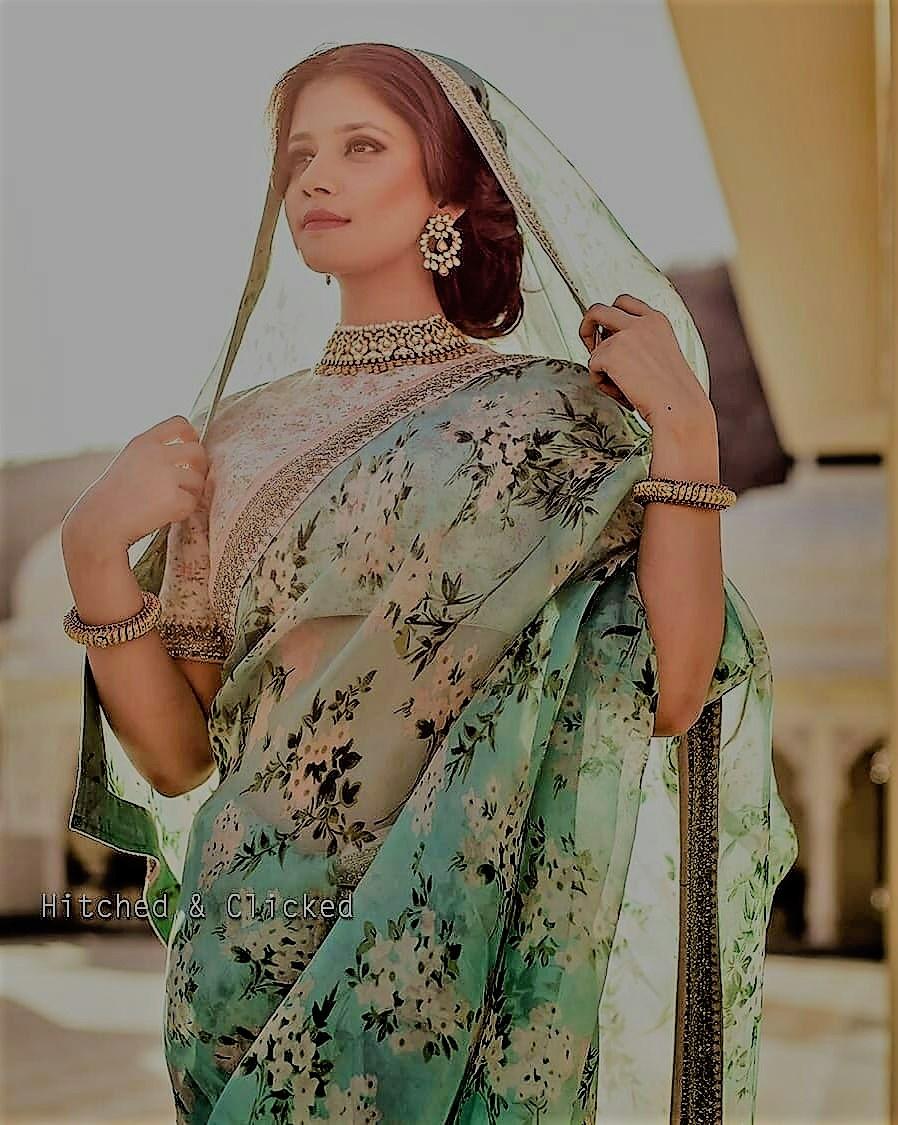 A simple choker that wraps itself around your neck is more than enough for your outfit, especially if you're in that minimalist mood and just want to exemplify the ideology of less is more! Pick a Kundan piece because you can never go wrong with this style!
10. When you're in that fashionista mood!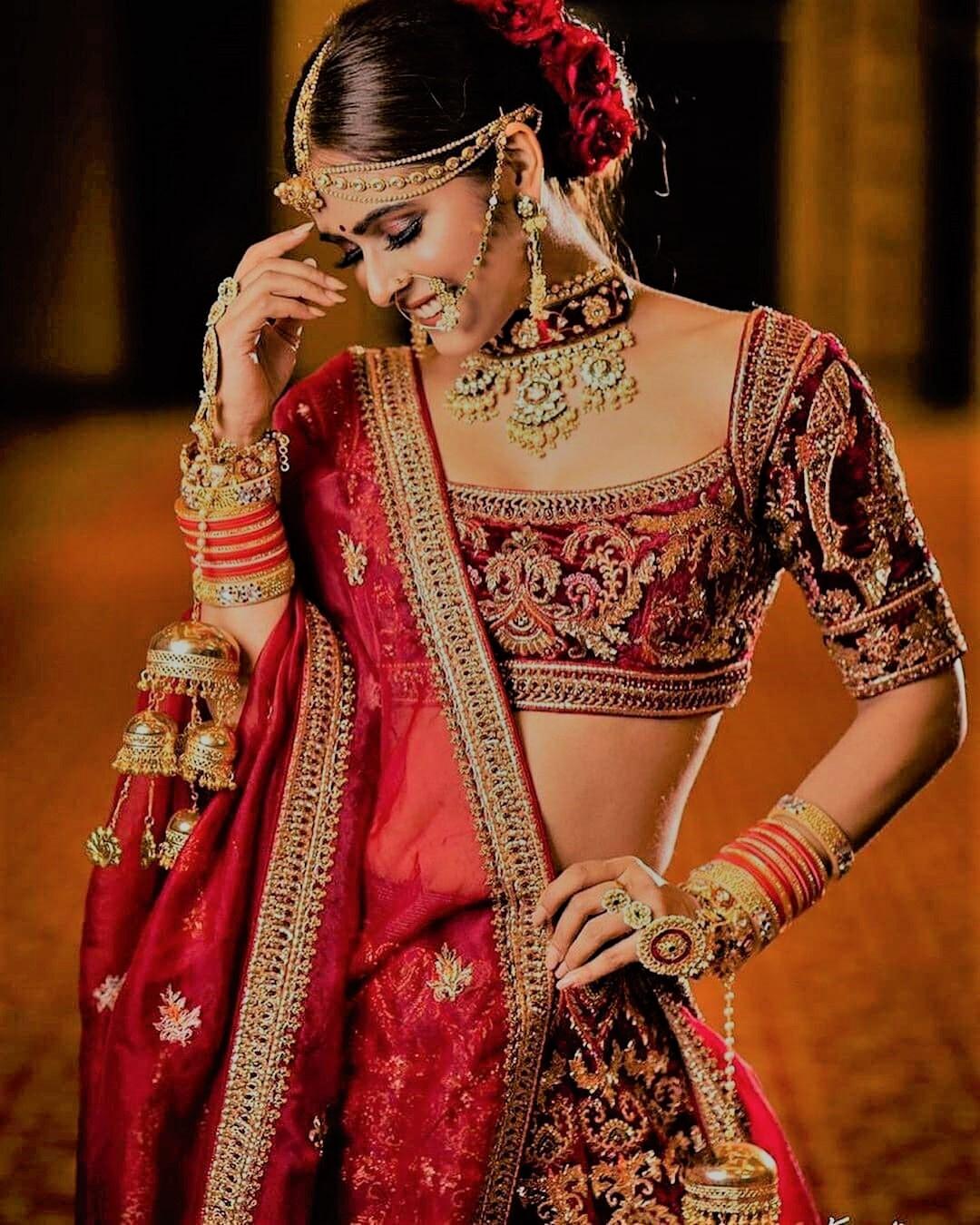 Everyone has days when they want to flaunt their creativity and look like a diva! This spectacular choker is the perfect accessory to pick when you're in such a mood! The velvet strip around the throat makes this a very unique design that's perfect for showing off your personality!
As you can see, even though Indian traditional jewellery has, well, traditional overtones, they can still fit with a range of moods (and even personality types). So, if you don't think of yourself as a typical Desi girl, don't fret because you will still be able to rock a great jewellery look!
Want to know where you can find great chokers? Check out these jewellers near you!