8 Jaw-Dropping Gold Necklace Set Designs To Leave You In Awe!
Looking for some stunning gold necklace set designs to wear on your D-Day? The following list of designs might provide some inspiration to you!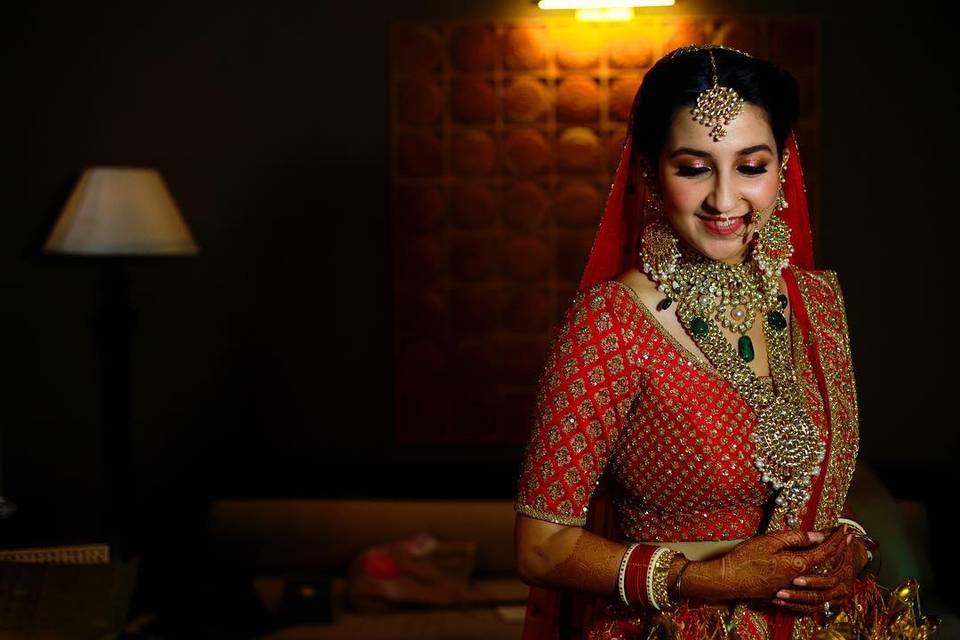 What you wear on your long-awaited wedding day is something that holds a great significance in the hearts of most girls right from their childhood. So many of us dream of how our wedding day would like in our minds while growing up. So, you would like to make most of the special day and look your absolute best.
Along with the outfits that you plan on wearing, the jewellery that you chose to pair it with has an equal impact on your overall look for the big day. When it comes to bridal jewellery, no other metal comes close to the love us Indians share with gold and how obsessed we are with it. The evergreen nature of gold, its sheer bling factor and its steadily increasing value makes it so special.
If you plan on joining this gold-obsessed bandwagon for your wedding, the following list of gold necklace set designs has some unique pieces for brides with different tastes and preferences. Read on!
Heavy Chandbali Gold Necklace Set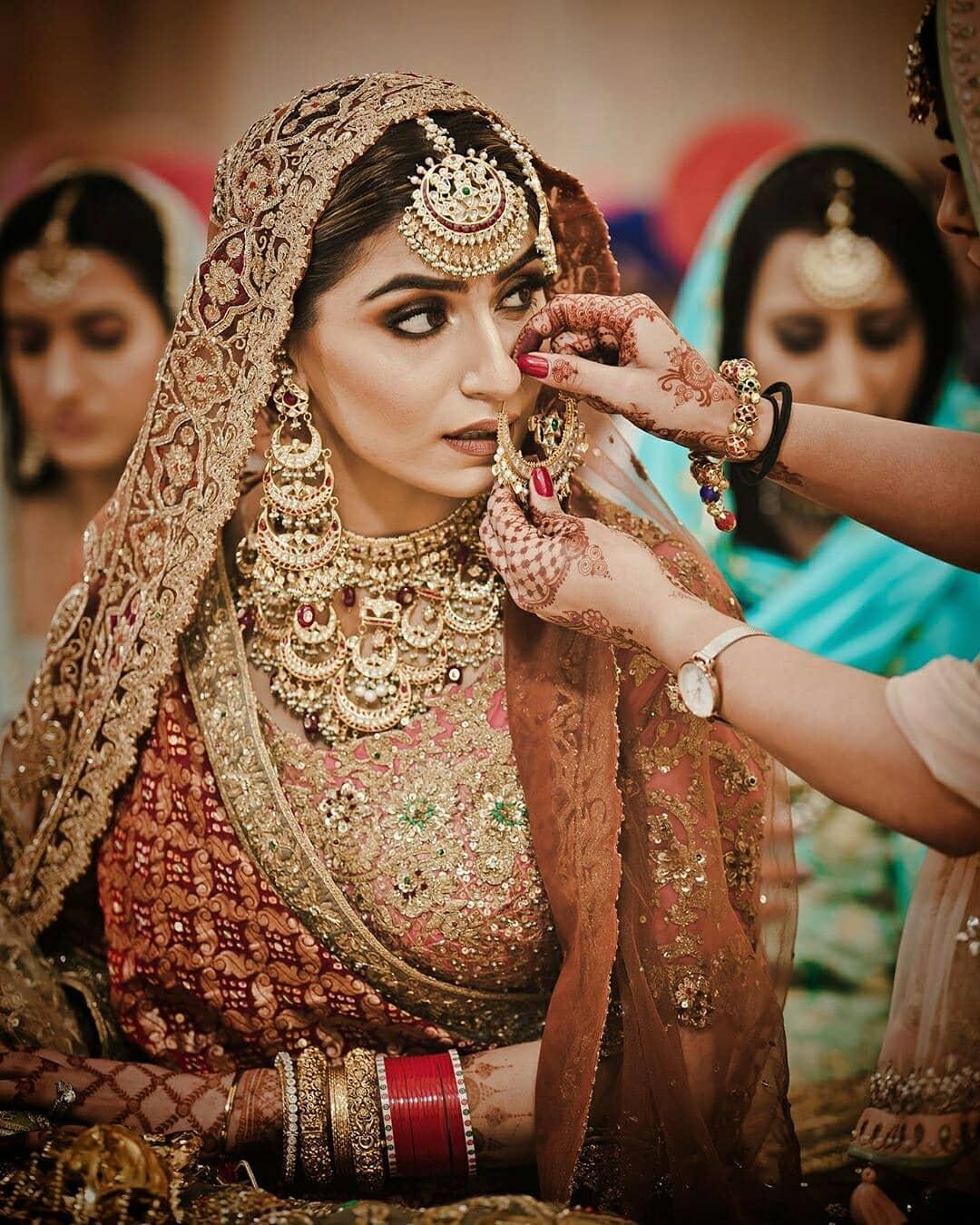 We start this list of gold necklace set designs with this spectacular Chandbali jewellery set that looks breath-taking to us. Chandbali designs were made popular in the times of the Nizams and are a popular choice amongst brides who want to celebrate our Indian heritage on their wedding. The necklace carries the Chandbali theme and works very well with the outfit of this bride.
Gold Choker Necklace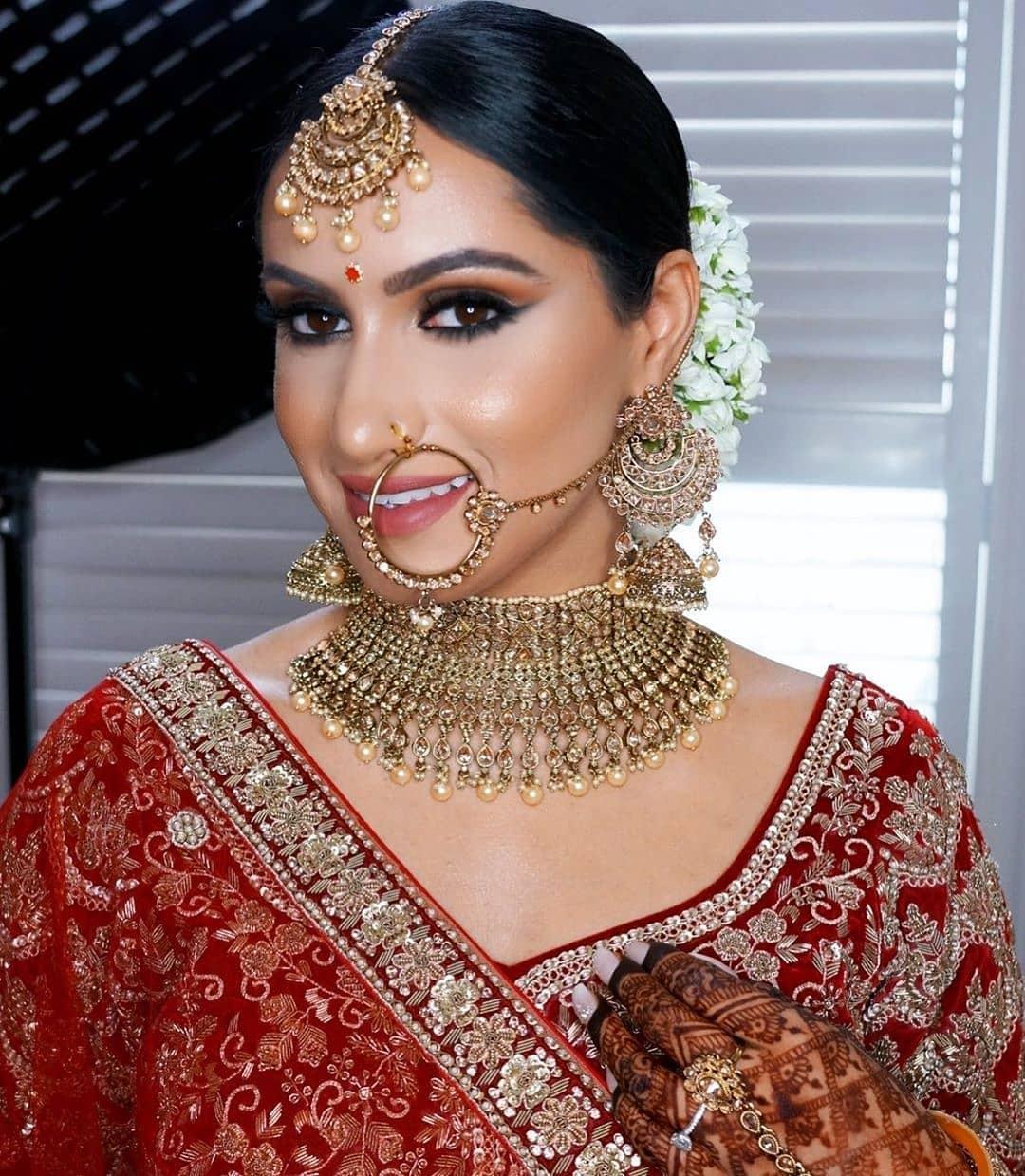 Image Courtesy: Canvas Beauty Co
In the above picture of this list of gold necklace set designs, we have the bride wearing a simple and effortlessly beautiful choker design that is perfect if you want to go for something that looks the part while still not being too in-your-face or shouty. The gold goes perfectly well with the traditional red bridal outfit.
Gold Necklace Set With a Flowing Chain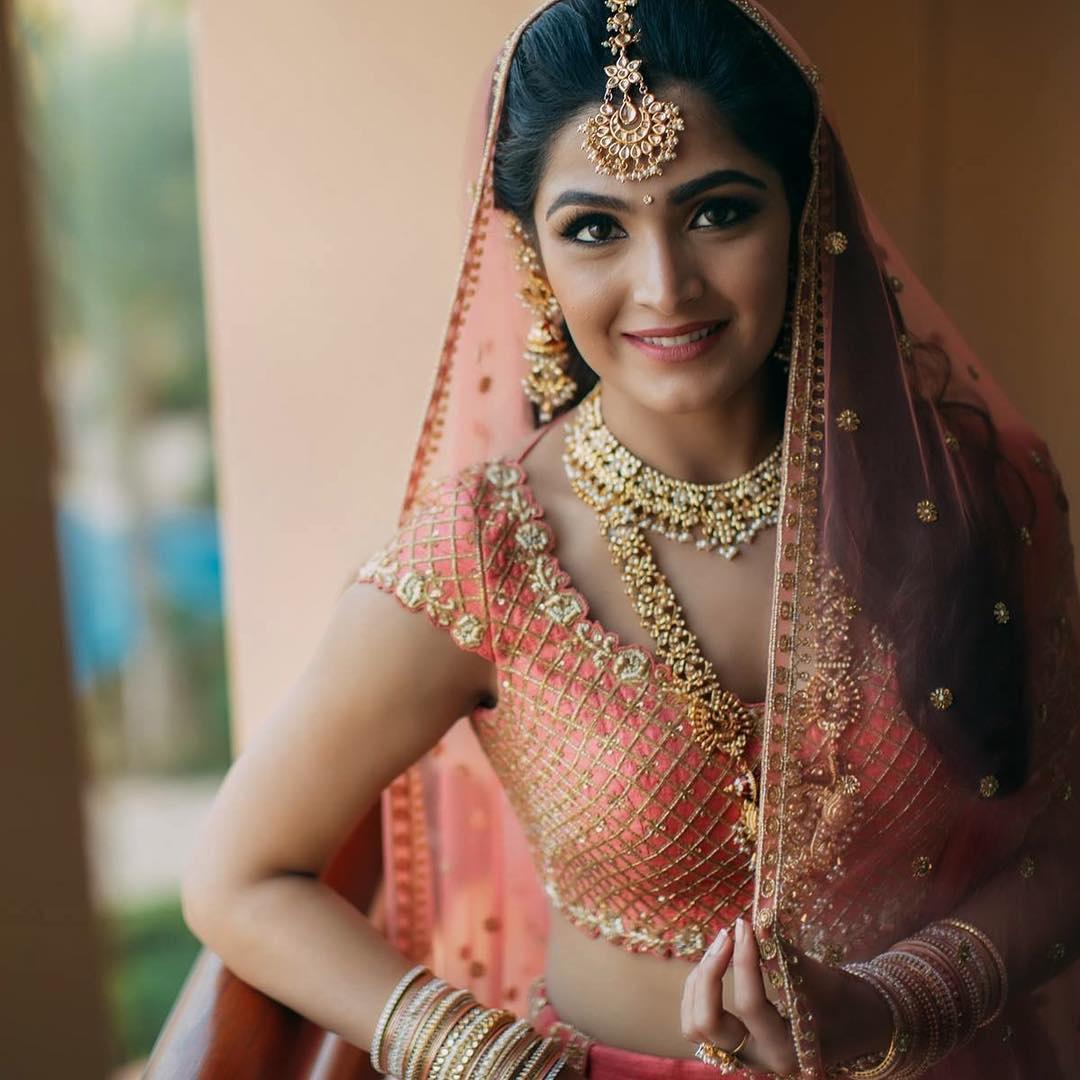 Here, we have an elegant gold necklace set design on the above picture of this bride and is a perfect choice for someone who wants to don a spectacular set of jewellery on their wedding. The delicate gold necklace with an attached long flowing chain that adds to the wow factor of this necklace set.
Extravagantly Heavy Gold Necklace Set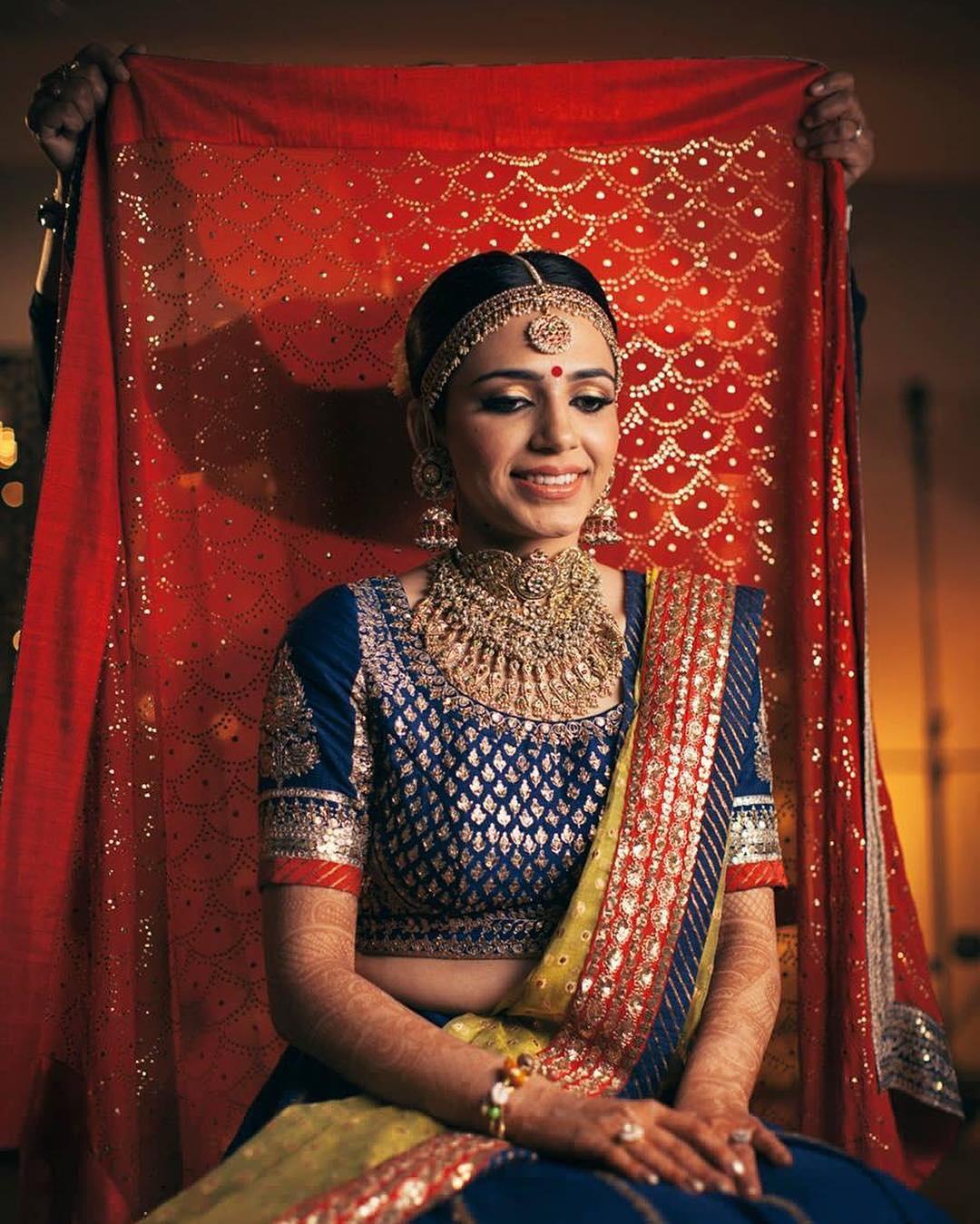 In the next image for this gold necklace set designs, we see the bride wearing a sublime heavy flowing necklace in a rusted finish. The set is adorned with several precious stones that further raise the bling factor. If you want to wear jewellery that is different from what is more common, this design is one that you can take inspiration from.
Choker Necklace With a Thick Gold Band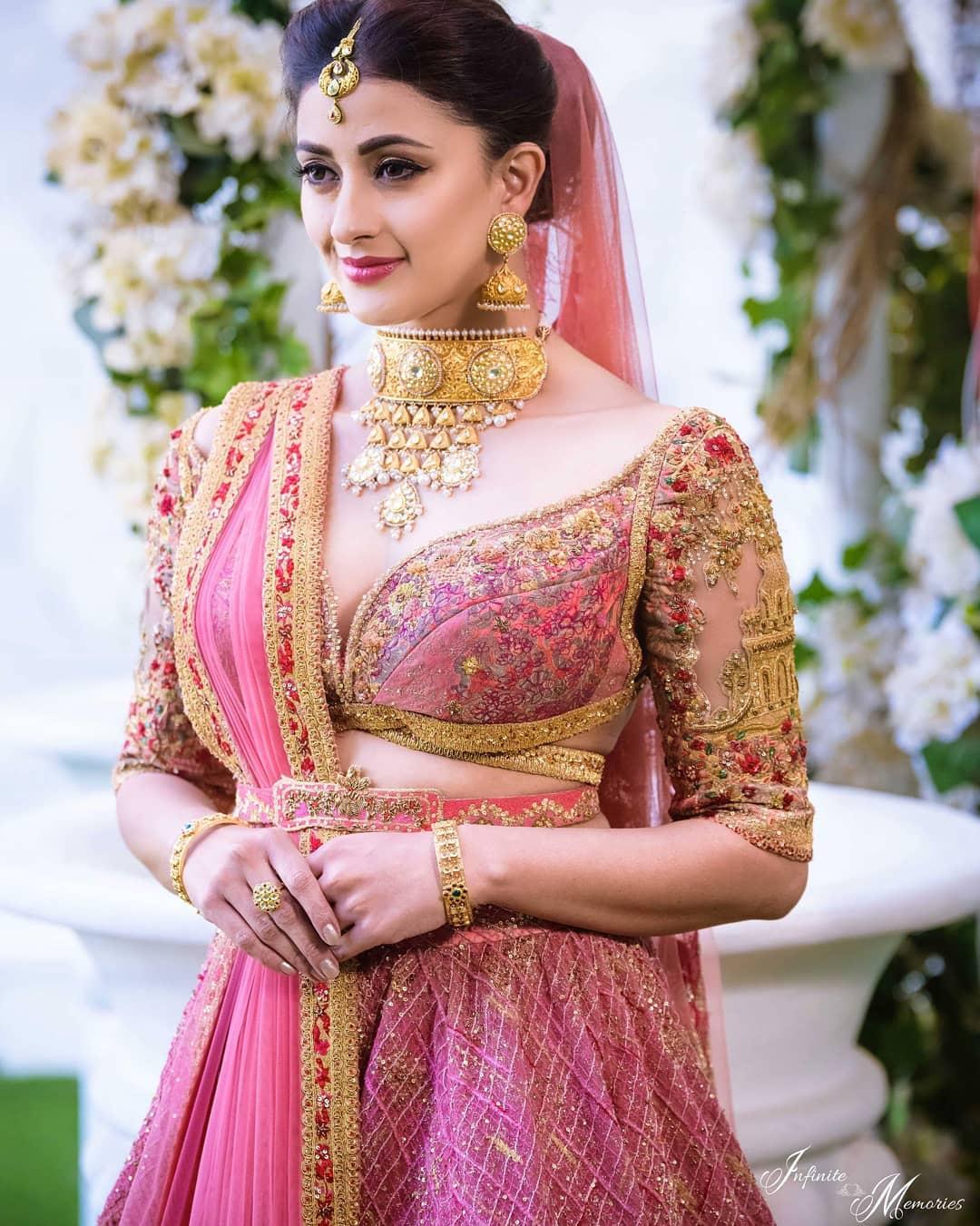 This bright choker necklace with a thick gold band and a heavy work on it has left us with awestruck with its beauty. The sheer brightness of the gold and the intricacy of the design is sure to make you stand out and help you make a big fashion statement in front of your guests at the wedding.
Gorgeous Necklace Studded With Pearls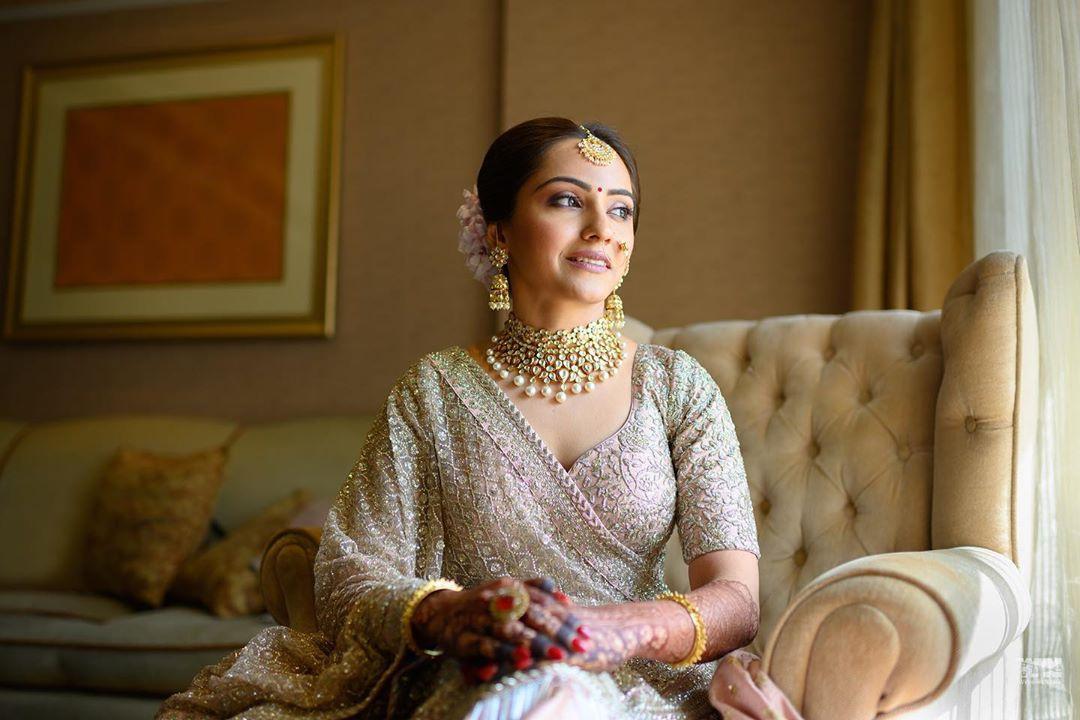 In the above picture of this list of some fine gold necklace set designs, we have this fine bridal gold necklace with a fine splash of pearls that raise the necklace's visual appeal. You can also go for a gold necklace with other elements like precious stones or pearls and diamonds to add some contrast and make the jewellery look more pleasing to the eye.
Temple Style Gold Necklace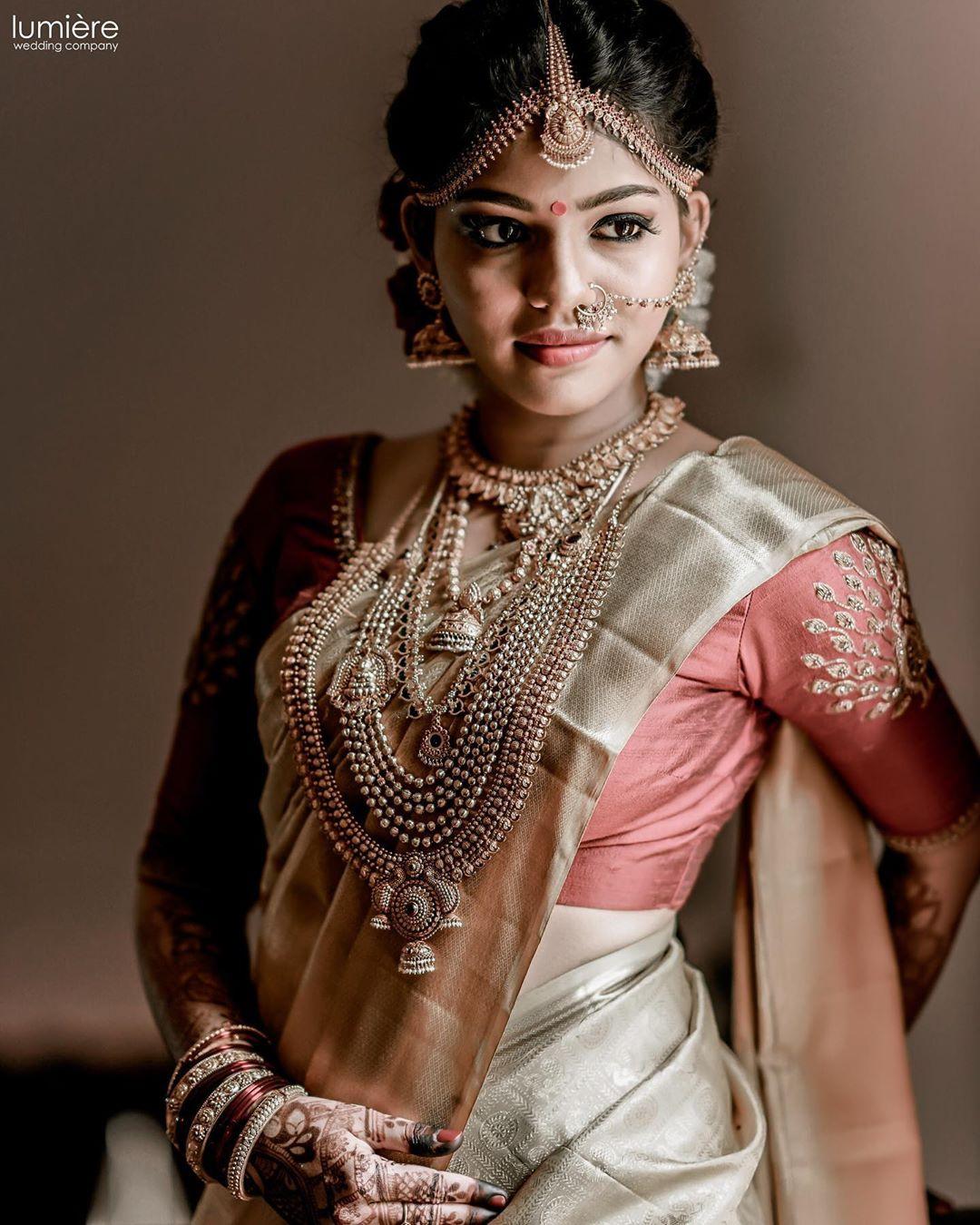 Next on this list of gold necklace set designs, we have another beautiful design that captures how skilful Indian jewellery artisans are and how they have such a fine sense for aesthetic beauty. Such heavy and exquisite temple jewellery sets are very popular amongst brides, especially in Southern Indian states. With time brides from other areas have also started taking inspiration from such jewellery pieces if they want to bare no expense and wear a hefty amount of gold on their wedding day.
Choker With Precious Emerald Stones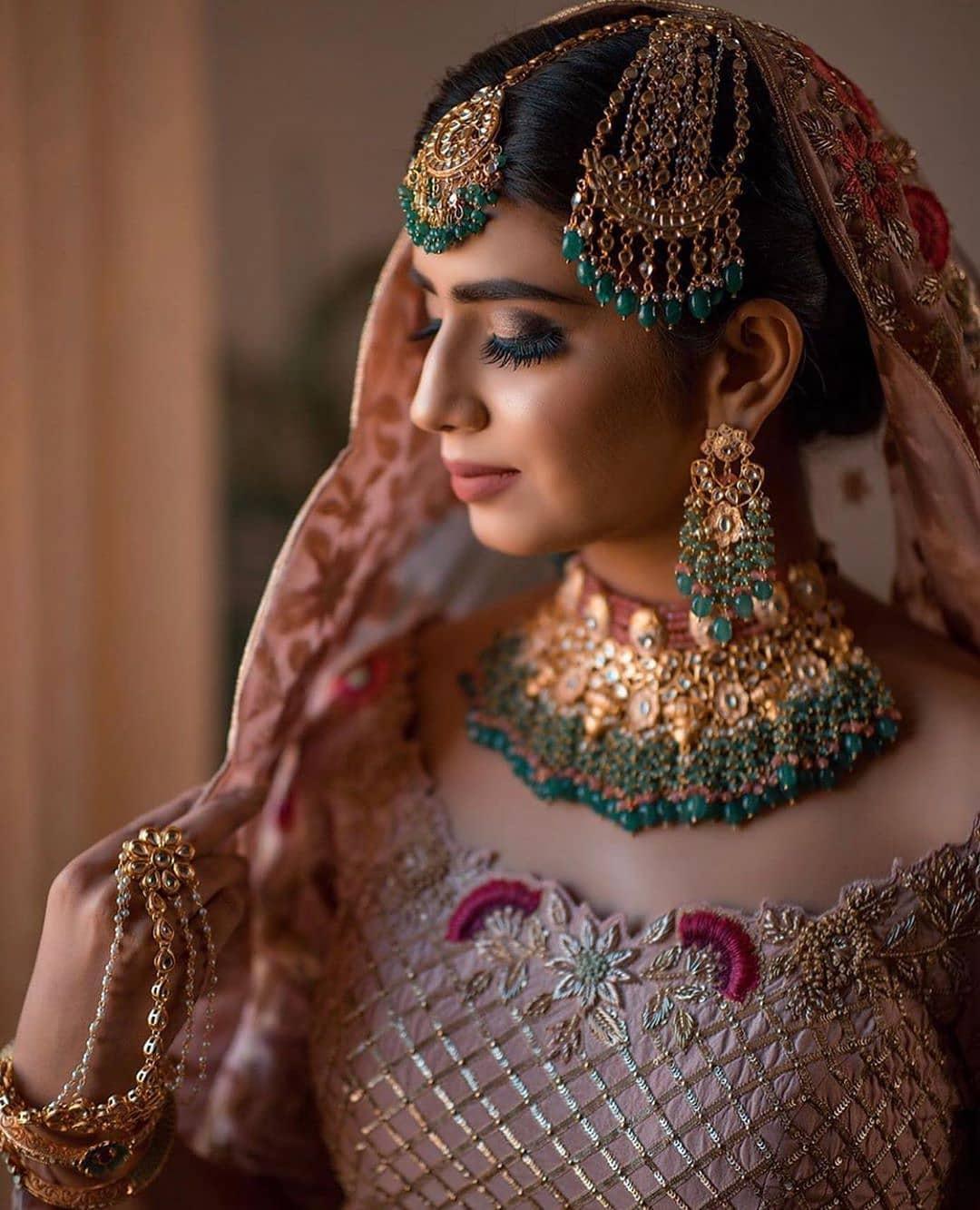 Image Courtesy: Gogi Studios
To conclude this list of gold necklace set designs, we see this picture of a bride wearing a fine gold necklace that is well complemented by a splash of green from the several Emerald stones that are embedded on top of it and make for a fine piece of jewellery.
With gold jewellery, it is very hard to go wrong. It is suggested that you go for designs that feel right to you and go well with your outfit. We hope that this list of gold necklace set designs helps you get inspired before you go for your jewellery shopping. We look forward to hearing from you in the comments section below.
Want to buy your own necklaces? Check out these bridal jewellery stores near you!