Sabyasachi's Gold Nath Designs With Price You Were Waiting For
Sabyasachi is one of the greatest wedding jewellery designers we have in India. We have selected the best 8 gold nath designs with price from his collection.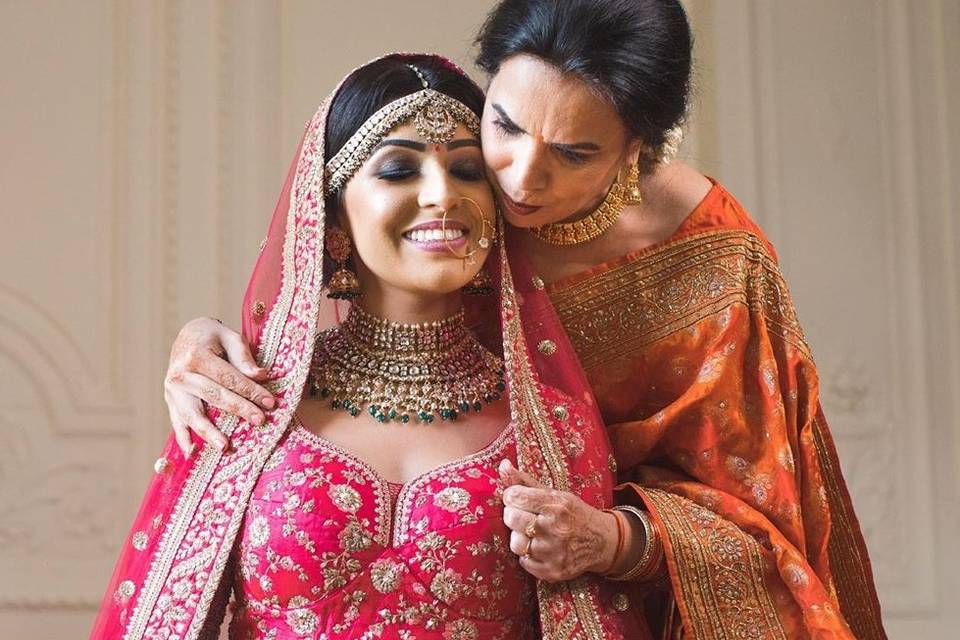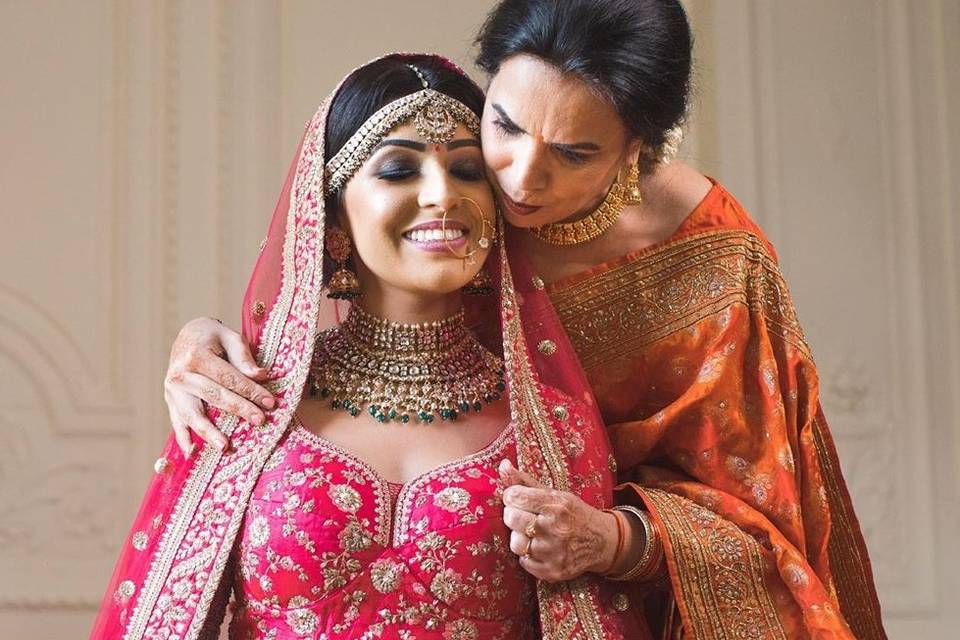 Sabyasachi Mukherjee is the owner and designer of the brand Sabyasachi and Sabyasachi Jewelry. India's finest gem when it comes to bridal fashion, he needs no introduction. Famous for his handcrafted clothes and jewellery, he has dressed almost every celebrity from Vidya Balan to Anushka Sharma for their weddings. They are the true embodiment of a Sabyasachi bride.
He started Sabyasachi Jewelry when he was disappointed in the lack of creative designing in bridal Jewellery. He believes it is an art form that is lost in India. He wants his brides to wear something that matches their outfits, which is why his collection ranges from fine jewellery to Jadau and heritage jewellery.
Nath or a nose ring is an integral part of the Indian culture. It is available in different shapes, designs and sizes. It can be worn on any side of the nose. In south India, brides wear it on the right side of the nose, whereas in northern parts, it is worn on the left side. Both sides have different significances in their own cultures.
Additionally, in the Hindu culture, the nose ring is the symbol of being married. According to the culture, women should wear a Nath on the day of the wedding for the first time. It also has some myths attached to it regarding a women's health and her husband's health. It is believed to be a pain reliever for women during their menstrual cycle and childbirth. Apart from this, it is popular wedding jewellery!
We have selected the latest Sabyasachi gold Nath designs with price just for you. Check them out below!
1. Kundan Nath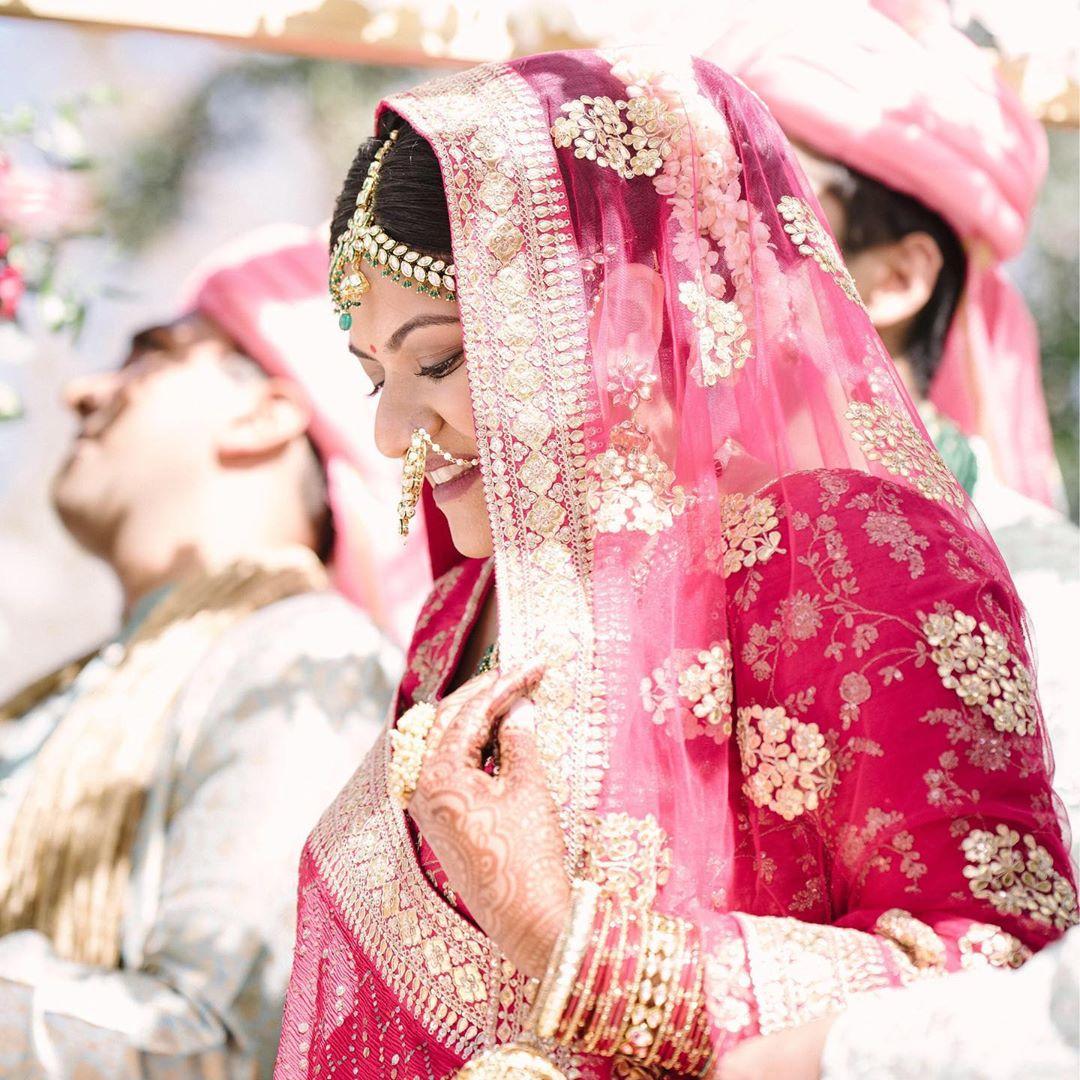 Kundan is a beautiful and elegant use of gold and is very popular among brides for any type of wedding jewellery. This Kundan Nath is one of its kind in Sabyasachi's collection. It has the trademark Sabyasachi pearl chained attached to it. It will work with any type of bridal jewellery.
Such Kundan gold Nath designs with price range around ₹2,00,000 to ₹3,00,000.
2. Green Stone Nath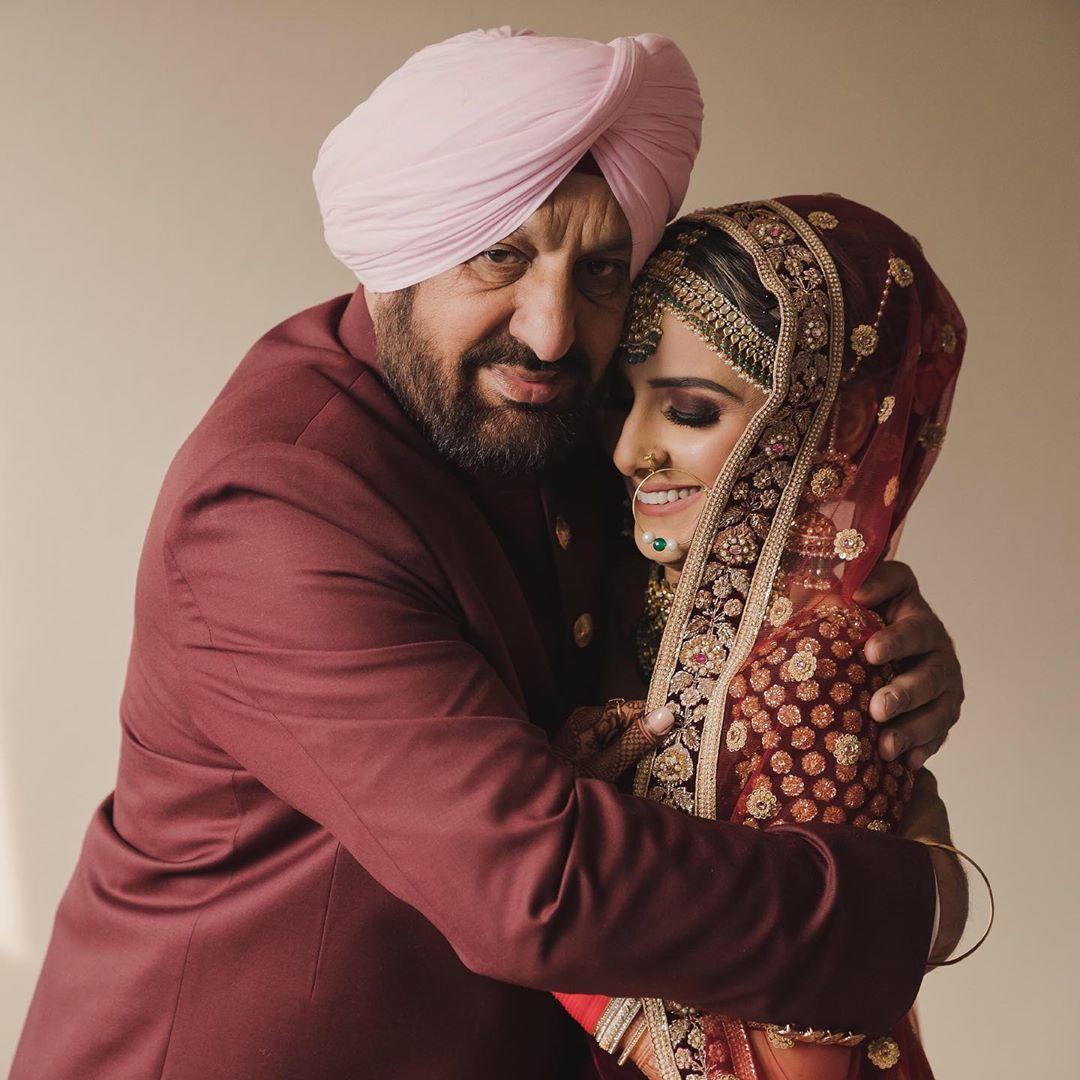 Here's a beautiful Sabyasachi Nath with pearls and an emerald stone that are all of the equal sizes with a big ring and a chain. If you prefer something toned down, this piece is simple yet elegant and it will not stand out too much and cover your entire face.
You can expect to find such gold Nath designs with price ranges around ₹90,000 to ₹1,25,000.
3. Gold Stone Nath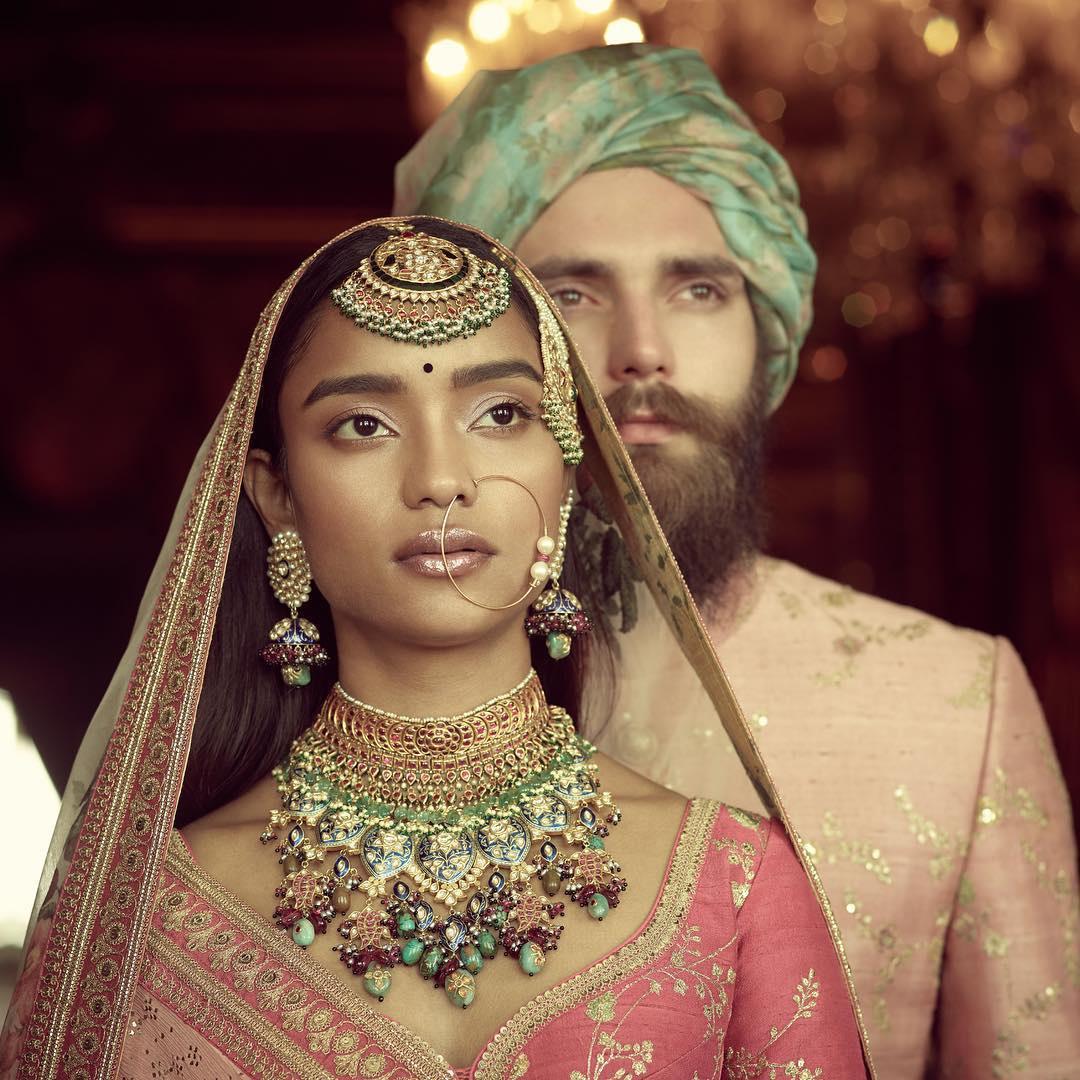 This is another simple option for gold Nath designs with price points in a medium range. Quite similar to the emerald one, the difference is in the size of the middle stone. It is comparatively smaller than the other two pearls in the Nath.
It ranges from about ₹80,000 to ₹1,00,000.
4. Red Stone Nath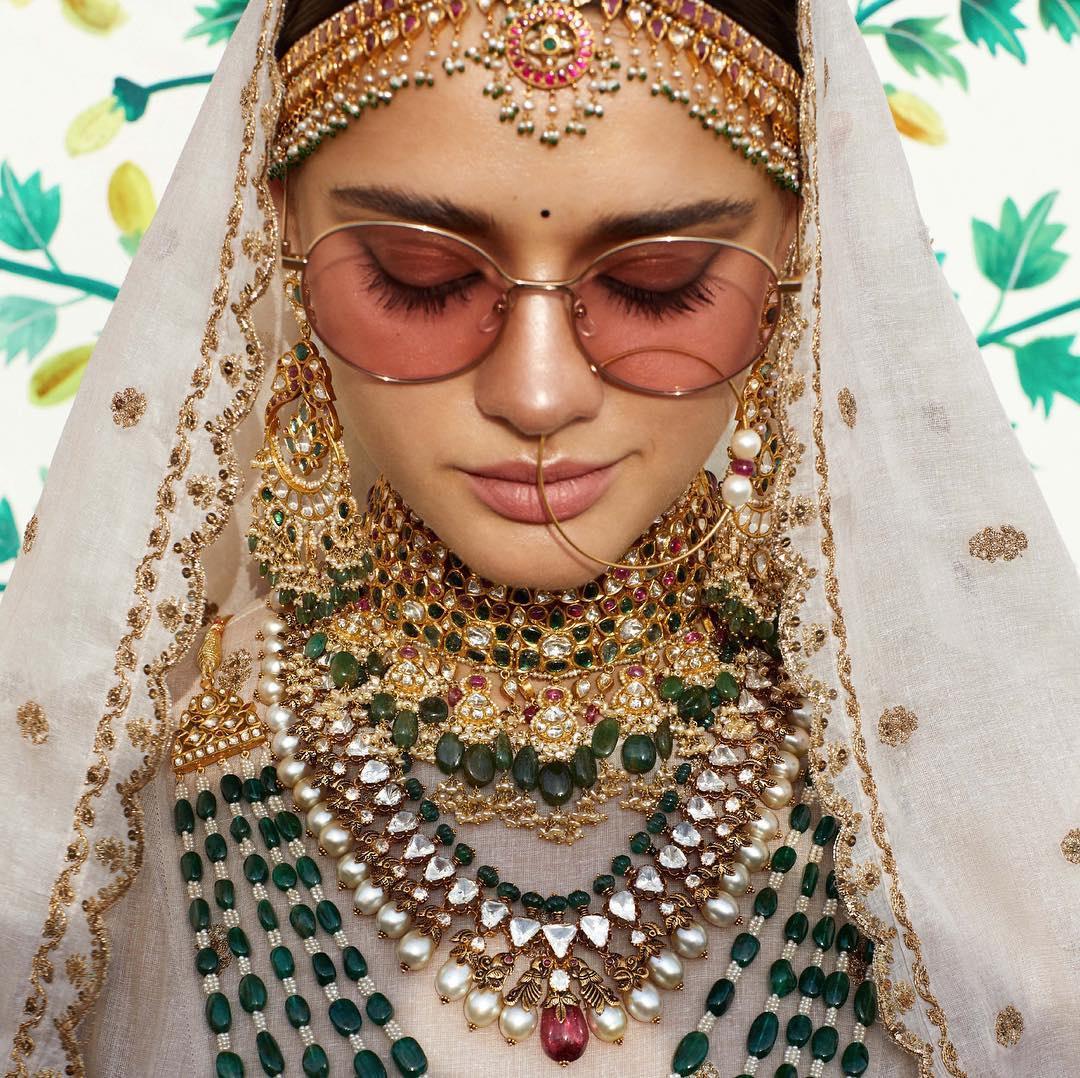 Similar to the one above, this is also one of the gold Nath designs with price points in the medium range, though it's a little higher than the gold stone Nath. The red ruby is more expensive than a gold stone. You can replace the ruby with any other stone like sapphire or emerald. The prices will vary according to the stone in the Nath.
The red ruby Nath will range anywhere between ₹1,00,000 to ₹1,35,000.
5. Pearl Nath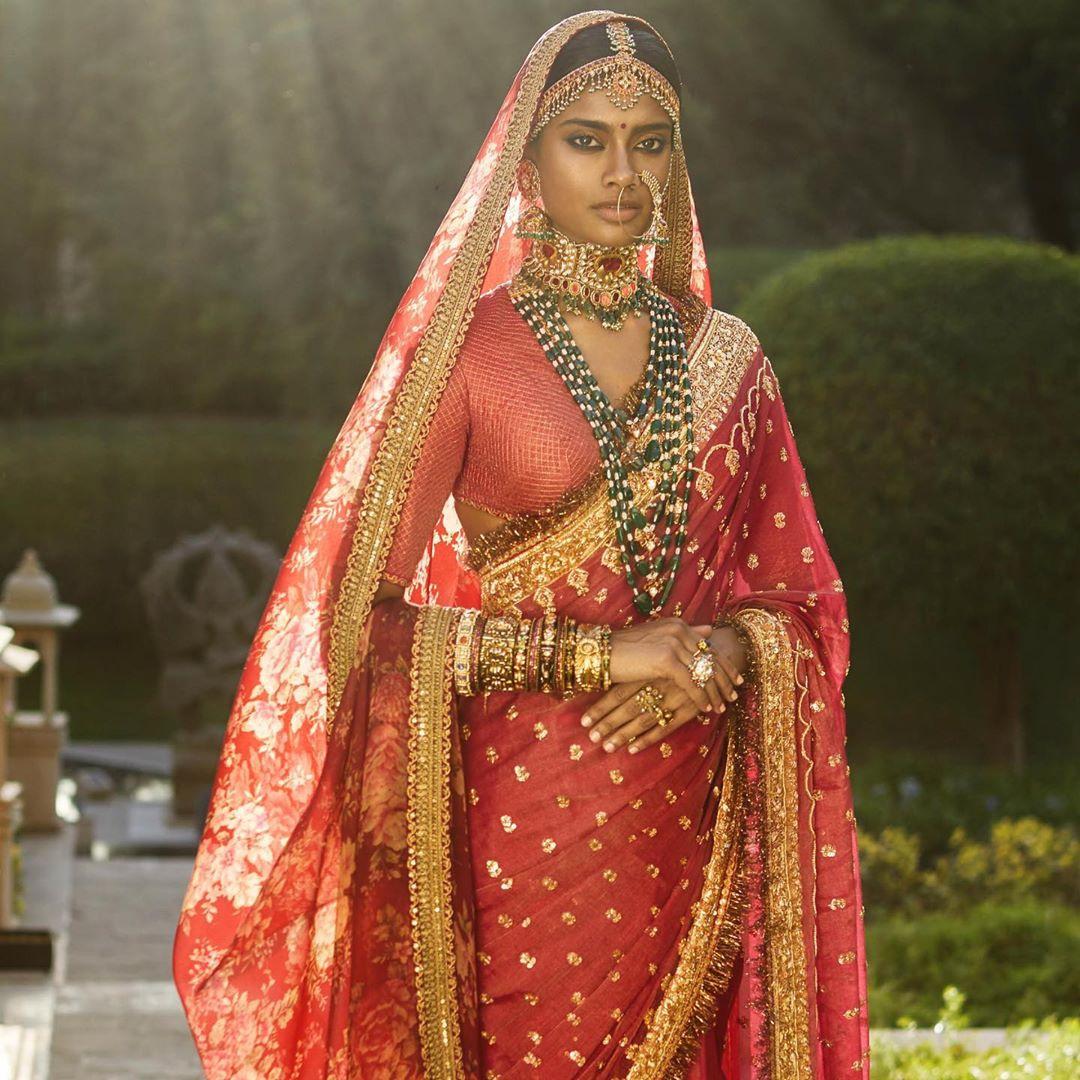 A pearl Nath is not too common when it comes to bridal jewellery unless one looks at Maharashtrian Naths which often have Basra pearls. The pearl look, in general, came into the limelight last year and brides who want something different gravitate towards this. These gold Nath designs are a little higher priced than the other options.
You'll find such gold Nath designs with price points from ₹2,25,000 to ₹2,95,000.
6. Chand Design Nath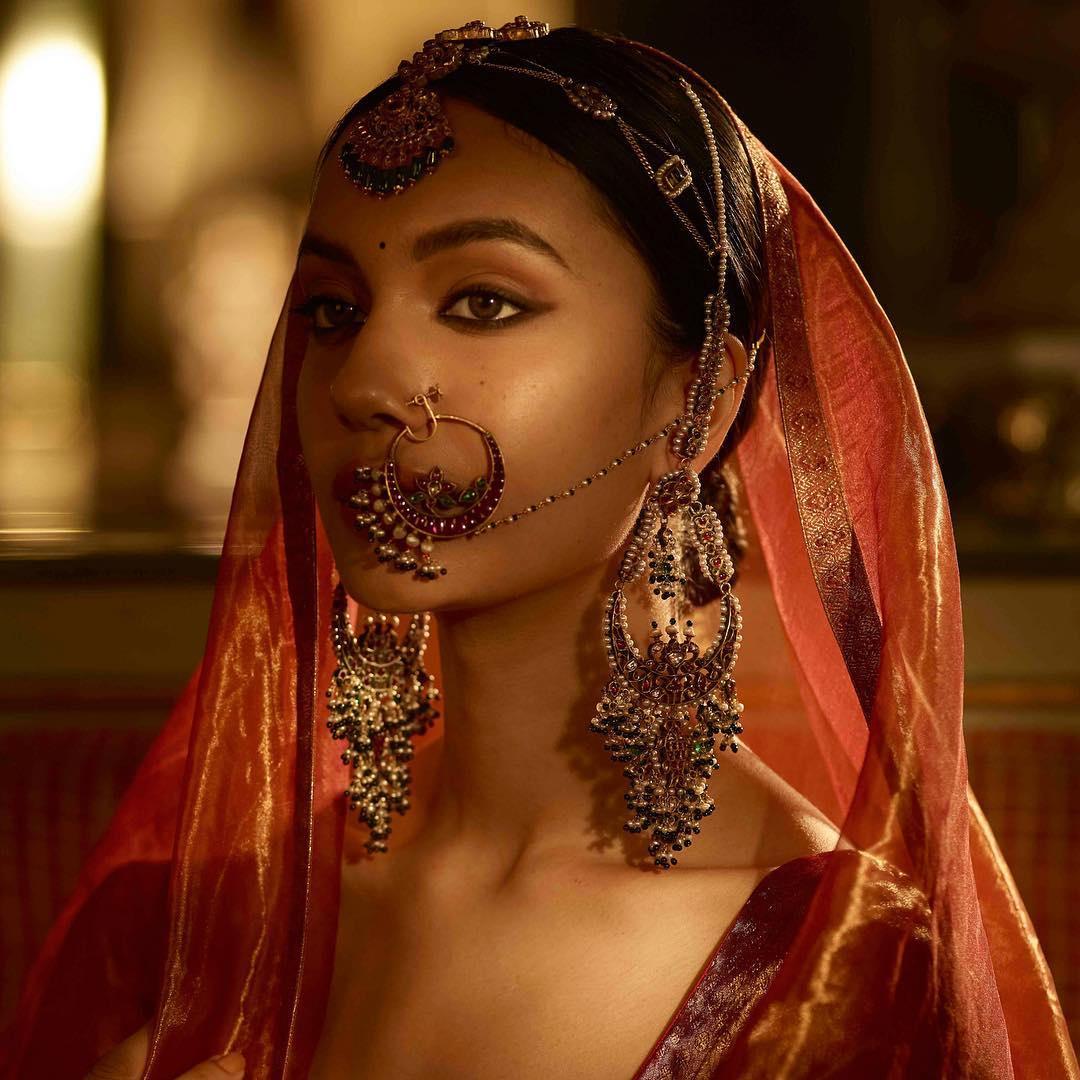 This gold Nath has a gold ring with a Chand in the bottom. The Chand design is filled with red stones. Small pearl stones are dangling from the Chand with the statement Sabyasachi stone chain.
This piece ranges from around ₹1,50,000 to ₹2,00,000.
7. Heavy Nath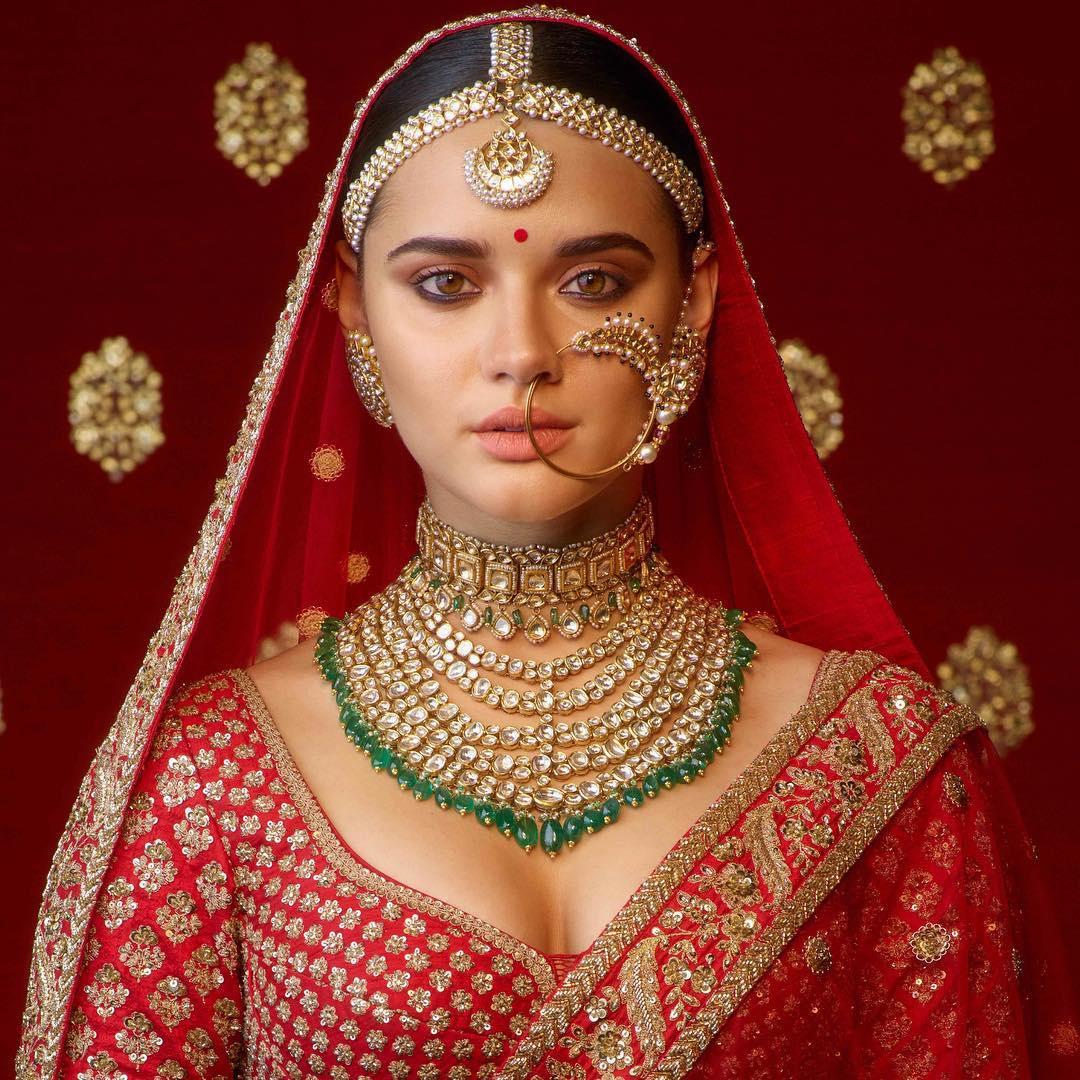 According to us, this is the most beautiful piece in the Sabyasachi collection and the most expensive too. This intricate gold Nath will work really well with Rajasthani style bridal jewellery.
You'll find such gold Nath designs with price points from ₹2,90,000 to ₹3,50,000
8. Nath With A Jhumki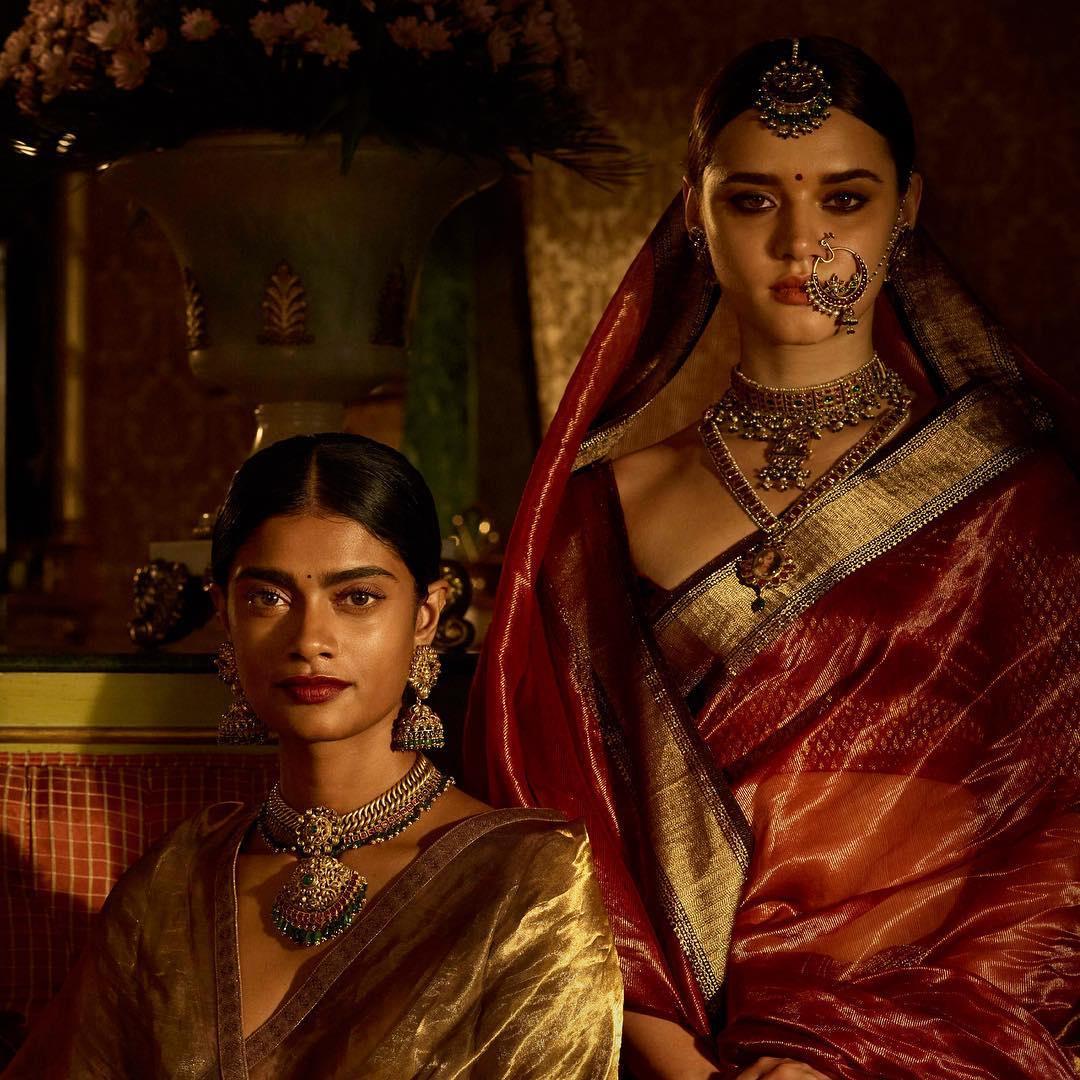 A variation of the Chand design we saw earlier, this one has a small Jhumki hanging from it, which makes it a tad bit more expensive than the Chand design!
You'll find such gold Nath designs with price points from ₹1,75,000 to ₹2,00,000.
Sabyasachi has a few flagship elements in his gold Nath designs. One of them is the delicate pearl chain or a stone chain that is attached to the earring to provide support and to lift some of the Nath's weight. You can find any of these Nath's in Sabyasachi showrooms located all over in India. Tell us what you think in the comments below!
If you're looking for great jewellery pieces for your wedding, check out these jewellers near you!
Note - All images are from Sabyasachi's Jewelry Collection