Add The Maharashtrian Nath To Your Ensemble - The Tiny Bauble With A Big Impact
Nose piercing has been a tradition in India since the ancient times, and the Maharshtrian Nath, also known as Nathani was born from this ancient aesthetic. Let's know more about these gorgeous Nathanis!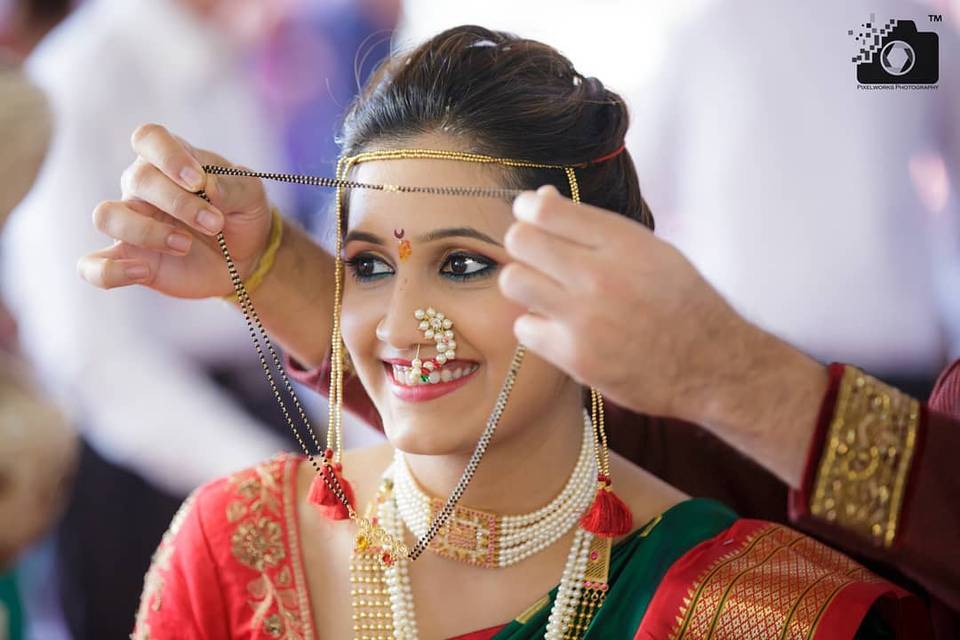 Nose piercing is an art that dates back to over 4,000 years, originating in the Middle East. Even the oldest of mummies resting in their sarcophagi used to pierce their nose! The Vedas have also referenced this trend while talking about Goddess Lakshmi's nose rings. In the 16th century, when the Mughals brought in their empire to modern India, they taught the practice of skin piercing too. As time went on, the culture of nose piercings continued to prevail all over India, which brings us to the Maharashtrian variant of this ornament!
In the earlier times, the Maharashtrian nath designs were flat and were worn with a screw inside the nostril. As they were usually in the shape of a flower, they were known as Phool. The other well-known design was in the shape of a hoop with a pearl and a chain that was draped over the cheek and hooked on to the earring or hair. The social status of a woman was denoted by her Maharashtrian nath and its embellishments. Additionally, a bride would wear a special Nath known as the Karwari Nath which was decked with rubies and Basra Moti.
There is a whole variety of Maharashtrian nath designs that you can acquire in metals like gold, platinum, sterling silver, surgical steel, titanium, glass and acrylic. There are many shapes made for the Nathani such as the twist, bone, hoop, L-shape, and colours such as rose gold, white gold, green and more.
In today's scenario, the Maharashtrian nath is made up of 22 kt of 18 kt gold and the other metals used to make this Nathani are titanium, niobium, silver, stainless steel and nickel. Let's get to know where you can get these gorgeous Maharashtrian nath ornaments!
1. Orra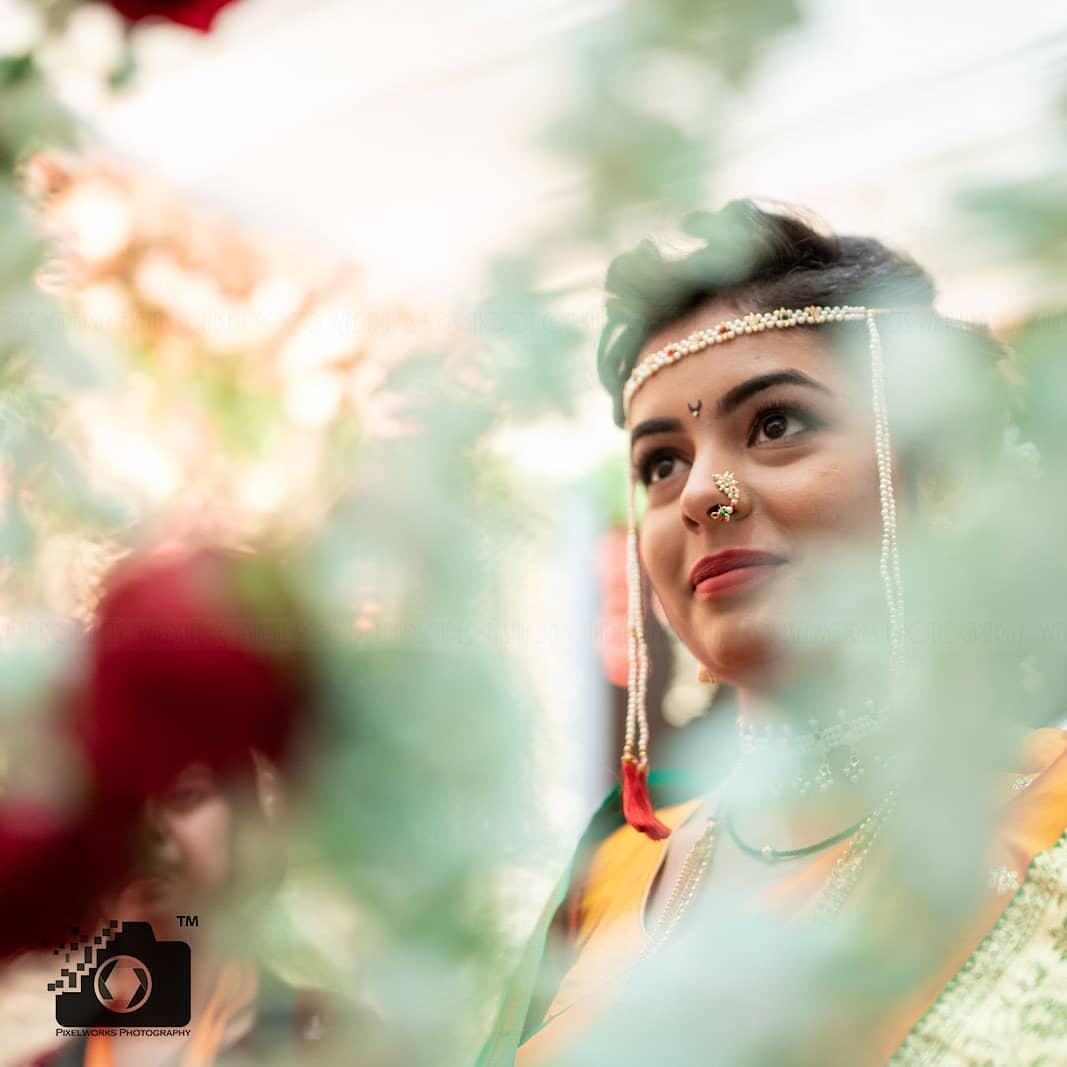 A leading jewellery brand across the country, Orra, looks forward to continuing earning their customers' loyalty. With a vast jewellery collection known to be exquisite and graceful in nature, Orra is known to have a huge clientele. Your wedding look can be flawlessly amazing with their grand collection of Maharashtrian nath that are embellished with uncut diamonds and rubies. Beautifully handcrafted and royal, their Maharashtrian bride jewellery collection is filled with stunners!
2. Tribhovandas Bhimji Zaveri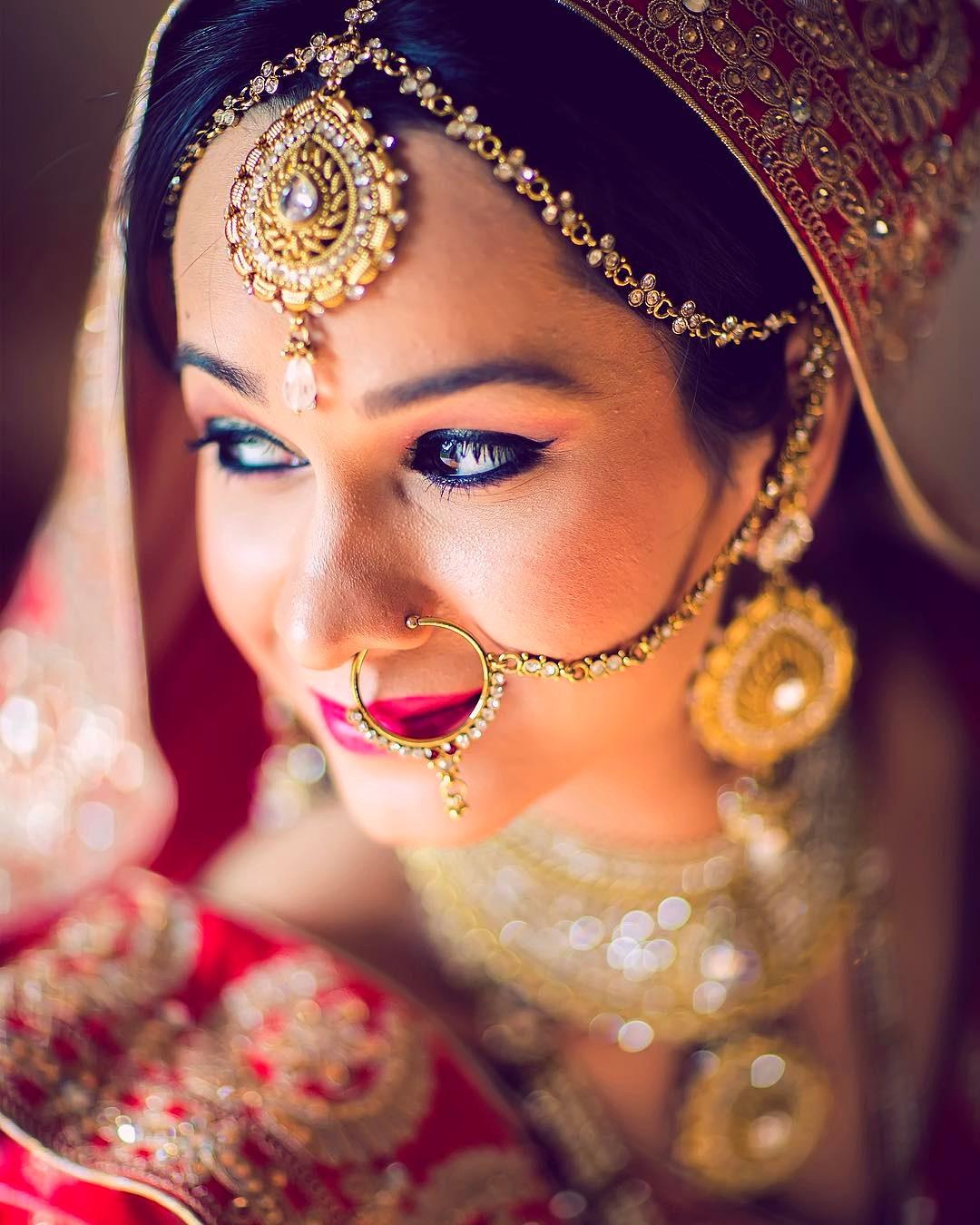 A huge jewellery store chain, Tribhovandas Bhimji Zaveri or TBZ was established in 1864, with the belief that jewellery is not just a fashion statement but also a bond of love that is passed on from one generation to another. This jewellery chain has taken the bridal look to the next level and is the most reliable store to buy your Maharashtrian nath from.
Their stunning jewellery designs will keep your guests spell bounded and will make you look like a royal bride. You can try the hoop Nathani that drapes around your cheek for an ethnic look!
3. Geeta Kapoor Couture Jewellery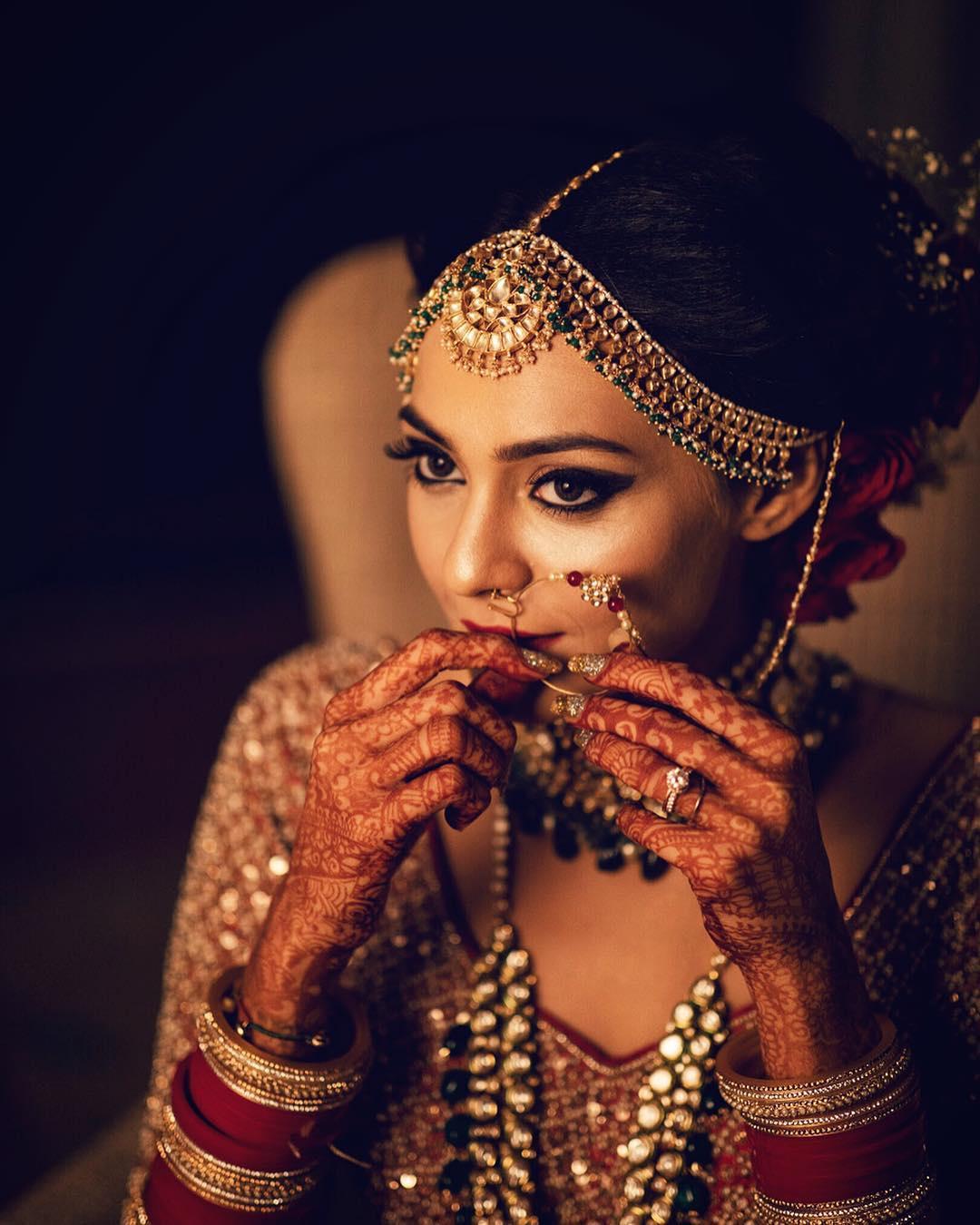 Situated in Pune, Geeta Kapoor Couture Jewellery makes sure that all the brides get the chance to design and wear some of the most beautiful Maharashtrian nath or Nathani designs on their wedding day. Led by Geeta Kapoor and her son Karan Kapoor, this store offers Nathanis which are grandiose and elegant in every way possible.
With designs that are graceful, these Maharashtrian nath are created by master artisans in gold, along with diamond, ruby and other gemstones, and can help elevate any woman's Marathi bridal jewellery collection!
4. Roque and Caesar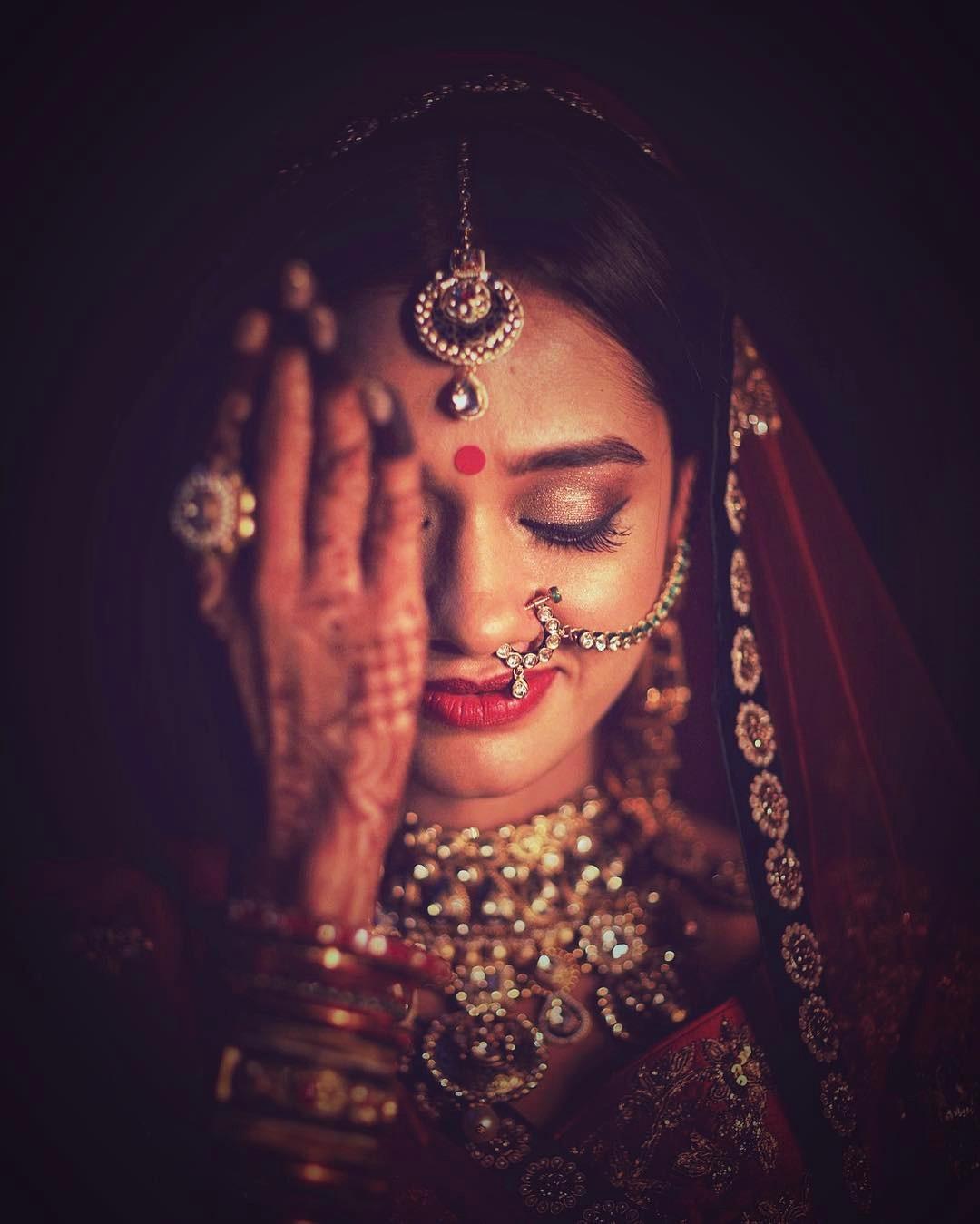 A renowned brand in the jewellery industry, Roque and Caesar is boon for all brides to be, helping them choose their wedding accessories for years. Their unique and exquisite designs are the perfect choice for your wedding ceremony, and you can customise them according to your choice as well. When it comes to your Maharashtrian nath, you can't choose anything but the best and Roque and Caesar can help you find the right accessory. Gold, silver or any other metal, studded with gemstones, diamonds, and pearls, this Maharashtrian nath will make you feel nothing less than a princess.
The Maharashtrian nath is an antique piece studded with gold, diamonds, gemstones and rubies and is a part of ancient Indian culture. No matter how heavy or light the ornament you pick is, in the end, it's a part of your daily wear and has to be worn every day. As the style of these traditional Maharashtrian nath designs have changed and evolved into a contemporary style of jewellery that you could wear, its overall looks have also changed for the better and today we have some the most beautiful Naths available in the market. No matter if it's ancient India or the new age India, the Nathani will always look an elegant and sophisticated piece of jewel to wear!
Want your own heritage inspired collection? Check out our list of jewellers who can offer you the same!