8 Types of Maharashtrian Bride Jewellery and Their Significance for the "Marathi Mulgi"
The rich Nauvari saree, the crescent moon adorning the forehead and the dainty mundavlya are just some bits that make up the beautiful Marathi bride. The Maharashtrian bride jewellery is a big part of the look and here's a small sneak peek into it.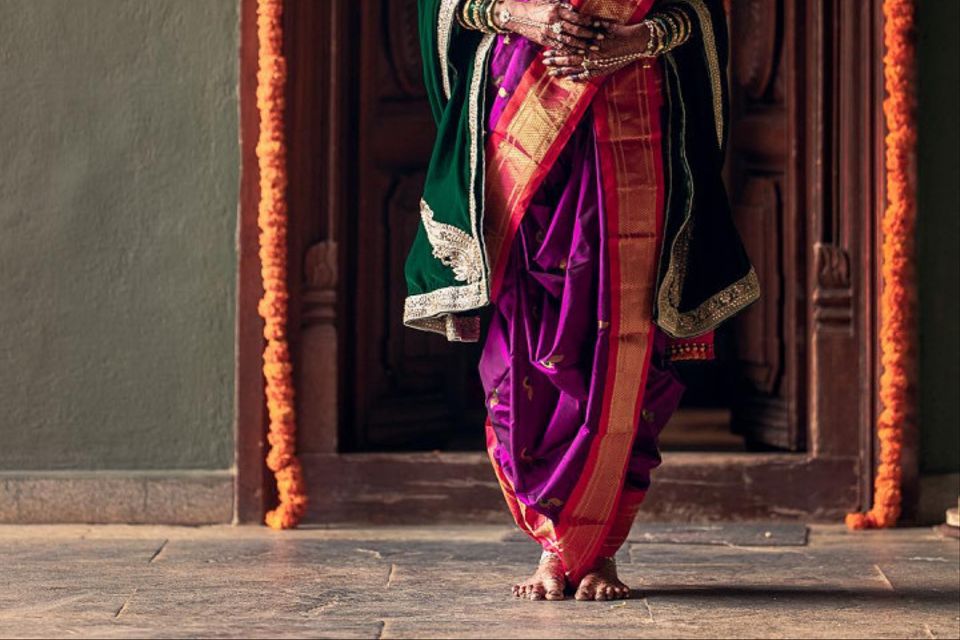 Your big day is approaching fast! Everything is set, from the colourful saree to the footwear. But you are yet to go pick out your Maharashtrian bride jewellery? Well, that sounds like a problem! Not when you have us at your behest though. Traditionally, most Maharashtrian brides have liked pairing pearls and golds as is visible from Marathi literature & poetry as well. So you know what exactly you need to go for if you want the traditional Mulgi look. Having that sorted, its now time to see what all you can pick from and what significance does each piece hold.
1. Nath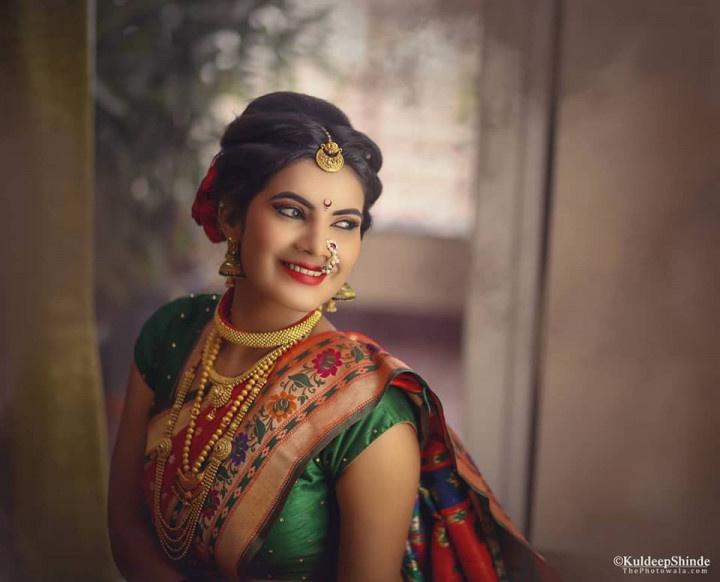 This Maharashtrian bride jewellery is one of the more prominent ones. Unlike the usual pin or ring-shaped nose pin, this one is shaped like a bow. A concoction made of pearls and rubies/emeralds, the Maharashtrian Nath is an indicator of a family's wealth. It may even come in different shapes and styles depending on what region of Maharashtra it originates from.
2. Lakshmi Haar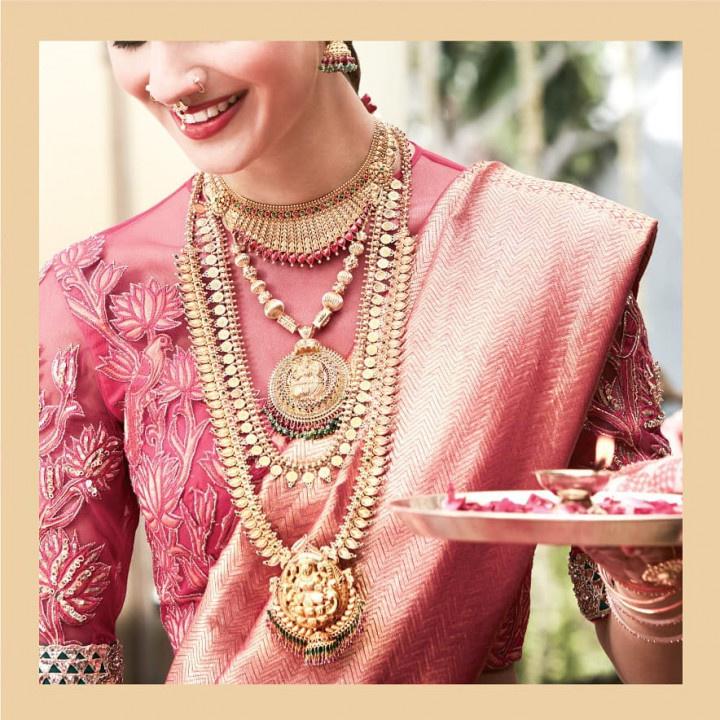 Also popularly known as temple jewellery, Lakshmi Haar is one of the longer ones. It adorns a big lovely carving of Lakshmi ji in the centre and the rest of the Haar may either have coin-shaped or paisley-shaped gold work on it. Known as the goddess of wealth, the significance of Lakshmi in this Haar has again to do with the wealth and prosperity of the family.
3. Vaaki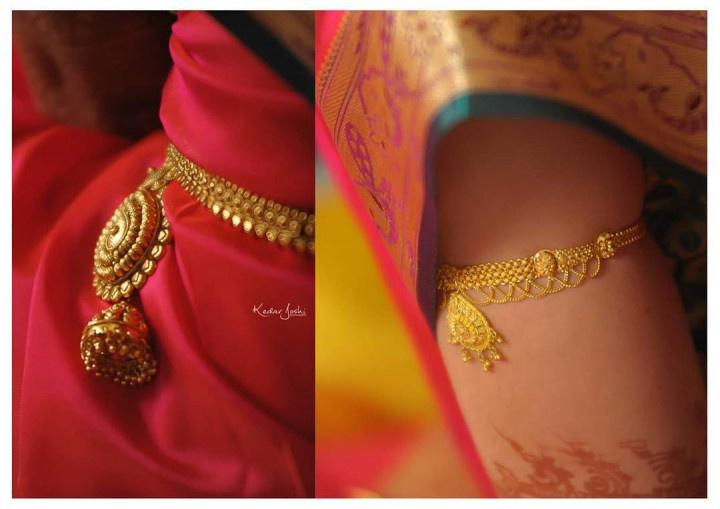 Vaaki or the Bajuband is usually clasped a little below the shoulder on the bride's arm. Traditionally, it was worn on both the arms but with changing times, wearing it on only one arm became fashionable. The more traditional designs of this Maharashtrian bride jewellery consisted of a solid gold armlet with precious stones studded in the middle. However, now there are so many styles to choose from. This pretty golden one is rather elegant, light and simple.
4. Bugadi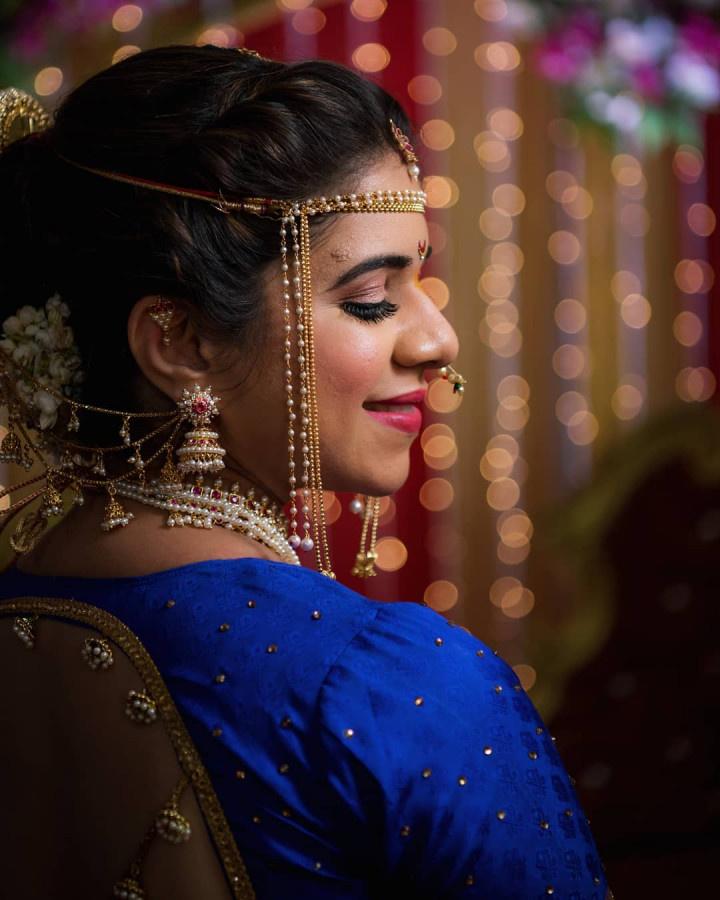 A pretty little addition to the ear jewellery, Bugadi hangs of the upper curve of the helix. With a base of gold, this Maharashtrian bride jewellery is studded with precious stones. However, in modern times it seems to have also become a style statement and worn casually in oxidised silver.
5. Maharashtrian Chura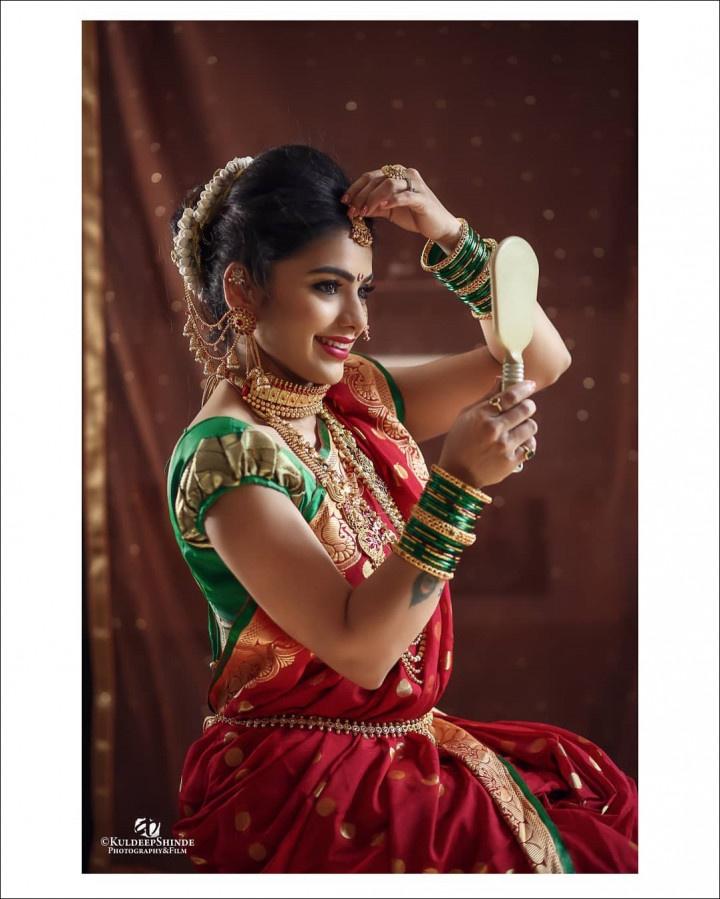 You might have seen most Indian brides don a beautiful red acrylic Chura paired up with golden Kalire. But for a Maharashtrian bride, this Chura comes in the form of green glass bangles and is paired up with 24 karat gold Pichodi bangles. The Pichodi bangles come in a lot of different designs and may be worn in a set of two on both the wrists. Worn in odd numbers this gold and green Chura is a symbol as well as a blessing of fertility for the bride.
6. Bakuli haar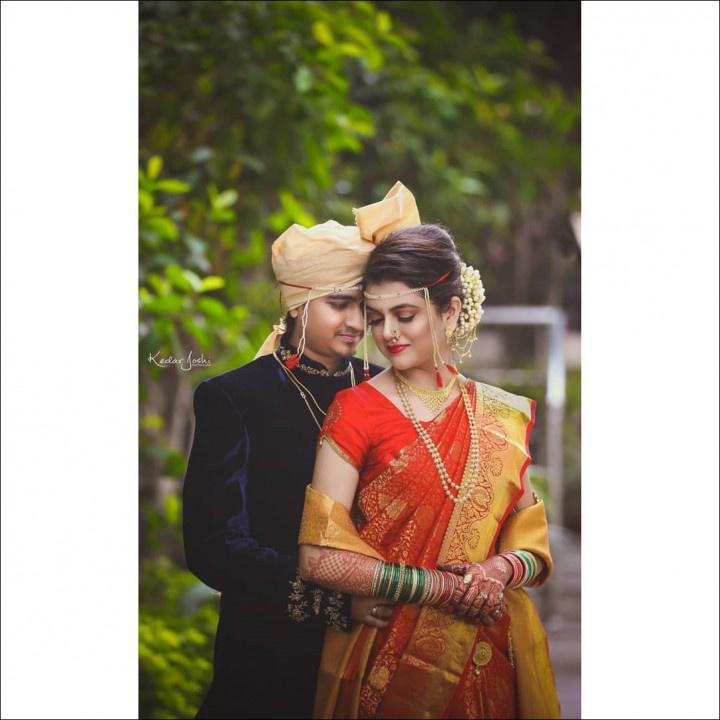 A long chain made up of 2-3 strings of Gold, this Maharashtrian bride jewellery is carved in small elegant flower motifs. The reason? The term Bakuli stands for something that blossoms. It's undoubtedly a really beautiful addition to your bejewelled neck, more so after you understand it's significance.
7. Putli haar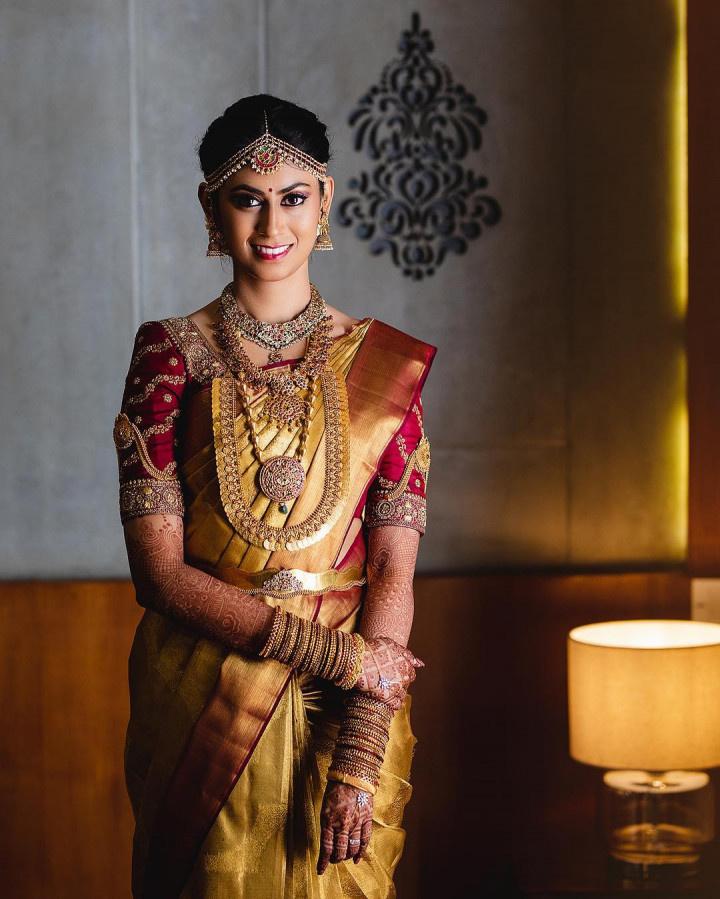 Pretty similar to the Lakshmi Haar, the Putli haar is a piece of Maharashtrian bride jewellery made up of little coins woven closely together. Each of these coins has been carved with motifs of Goddess Lakshmi or Goddess Sita, so as to signify wealth and fortune. A rather long neckpiece, the Putli Haar maybe extravagant but is also very elegant.
8. Moti haar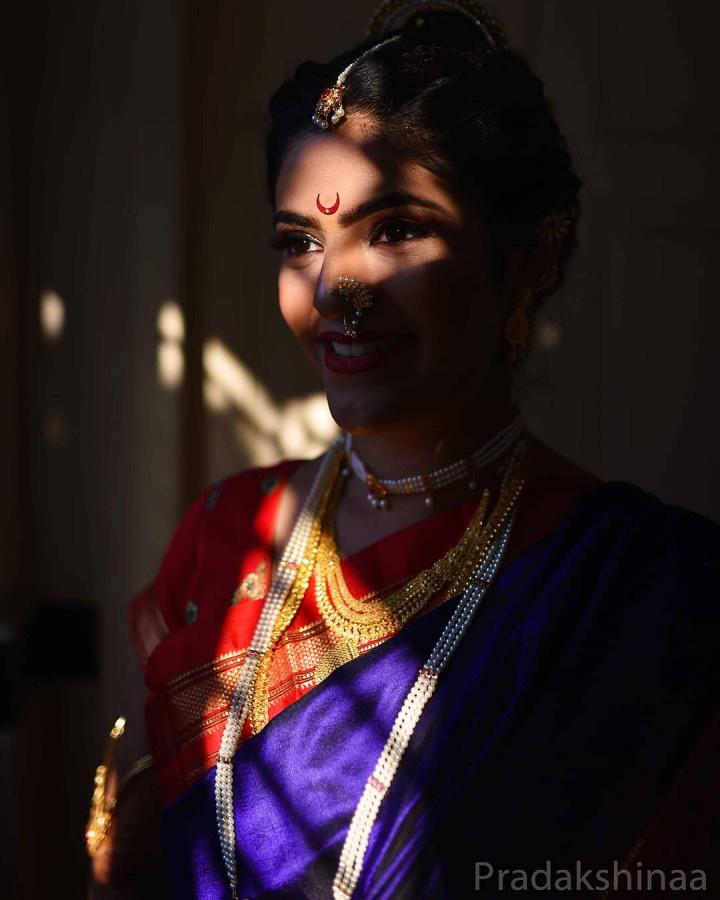 A choker style pearl necklace, the Moti Haar does a lovely job of enhancing the bride's neck. Also known as Tikada, the jewellery may even have precious stones embedded as a pendant or just spread across the choker. If you ever decide to be the bride, who just wants the Tikada to adorn her neck then pair them up with a heavy pair of earrings to complete the getup and look gorgeous.
That was a little peek into the humongous variety of Maharashtrian bride jewellery. And we hope the daunting task of buying jewellery isn't so daunting any more. Whether you decide to go minimal or you decide to go all out with the bling totally depends on the kind of Mulgi you are. There are no set rules of what, why and how something should be worn. Go ahead and pick something that you think defines you and brings out your beauty on your big day.
If you are yet to start prepping for your Maharashtrian wedding and need a little help deciding how you can be the star of the show, then here are some Navari looks you can go for.