6 Trendy Nath Designs for the Experimental New-age Bride
Give that basic bridal Nath a break and flaunt a rather experimental and trendy Nath design for your D-day.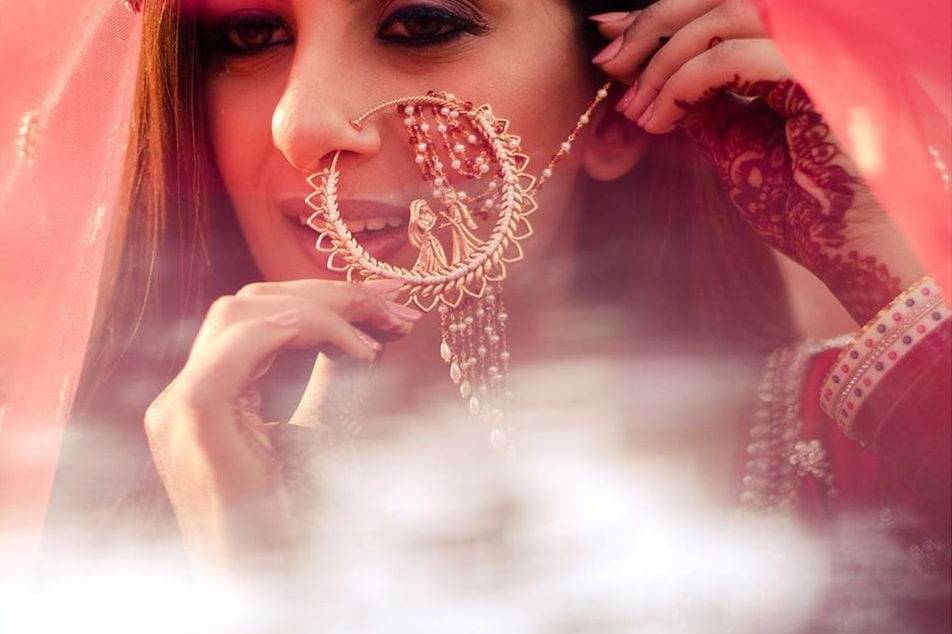 While a Nath is a rather traditional piece of jewellery, there's nothing in the bridal jewellery space that is left untouched by the supreme force of creativity. From carving marriage rituals to engraving names, it's all about transforming a small piece of jewellery into something unbelievably meaningful that is sure to make some heads turn and jaws drop.
We cannot emphasise enough on the fact that out of all of the jewellery, a Nath is one piece of bauble that instantaneously elevates the complete bridal look along with accentuating the facial features. Not just like that Naths are an admired piece of jewellery since the 16th century.
We've fished out some one-of-a-kind Nath designs that we feel define the fierce, experimental bride of the 21st century. So scroll below and bookmark your favourites.
Say it with a Nath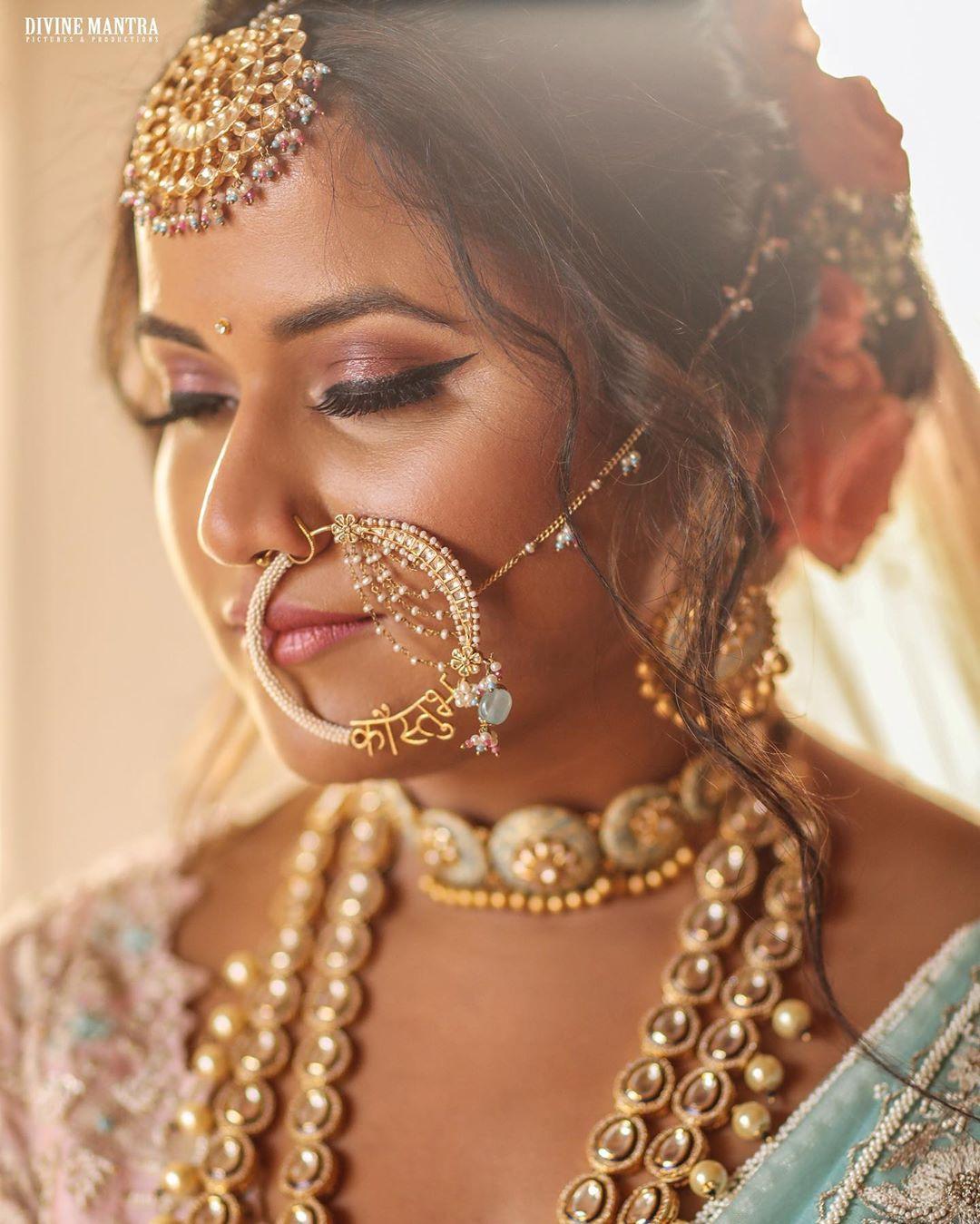 With personalisations going up, above and beyond the sky in the bridal space, the possibilities of creating something unique than before become endless. We can't ogle enough at this intricately designed Nath which has the groom's name carved on it. Not only is this an extremely beautiful design, it is way more cherishable than any regular Nath available in the market.
Traditionally Modern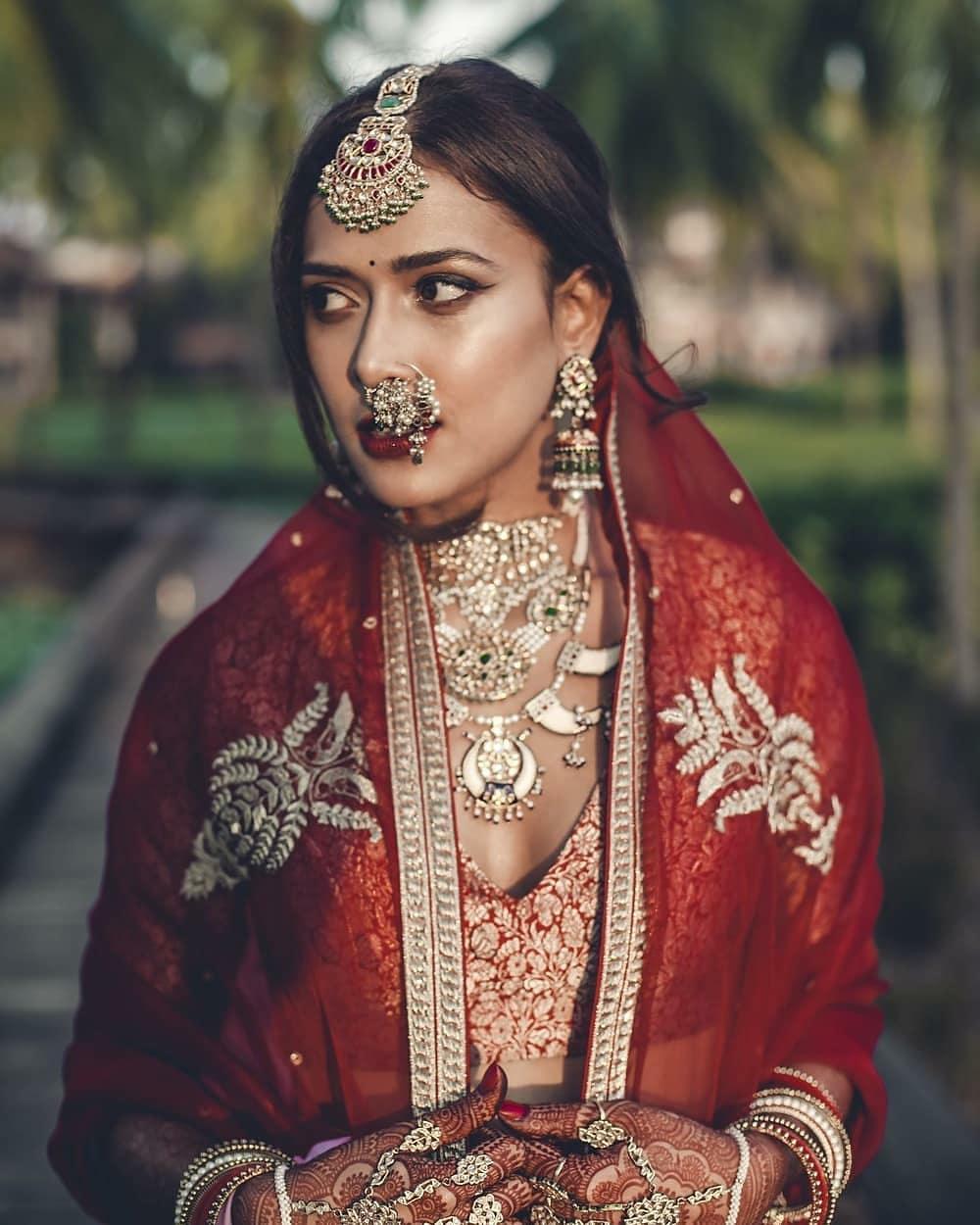 Another Nath design that speaks volumes on behalf of an experimental bride is this quintessential Maharashtrian Nath. Only a dauntless personality understands the true power of embracing the age-old treasures in the most unconventional way possible.
Oversized Beauty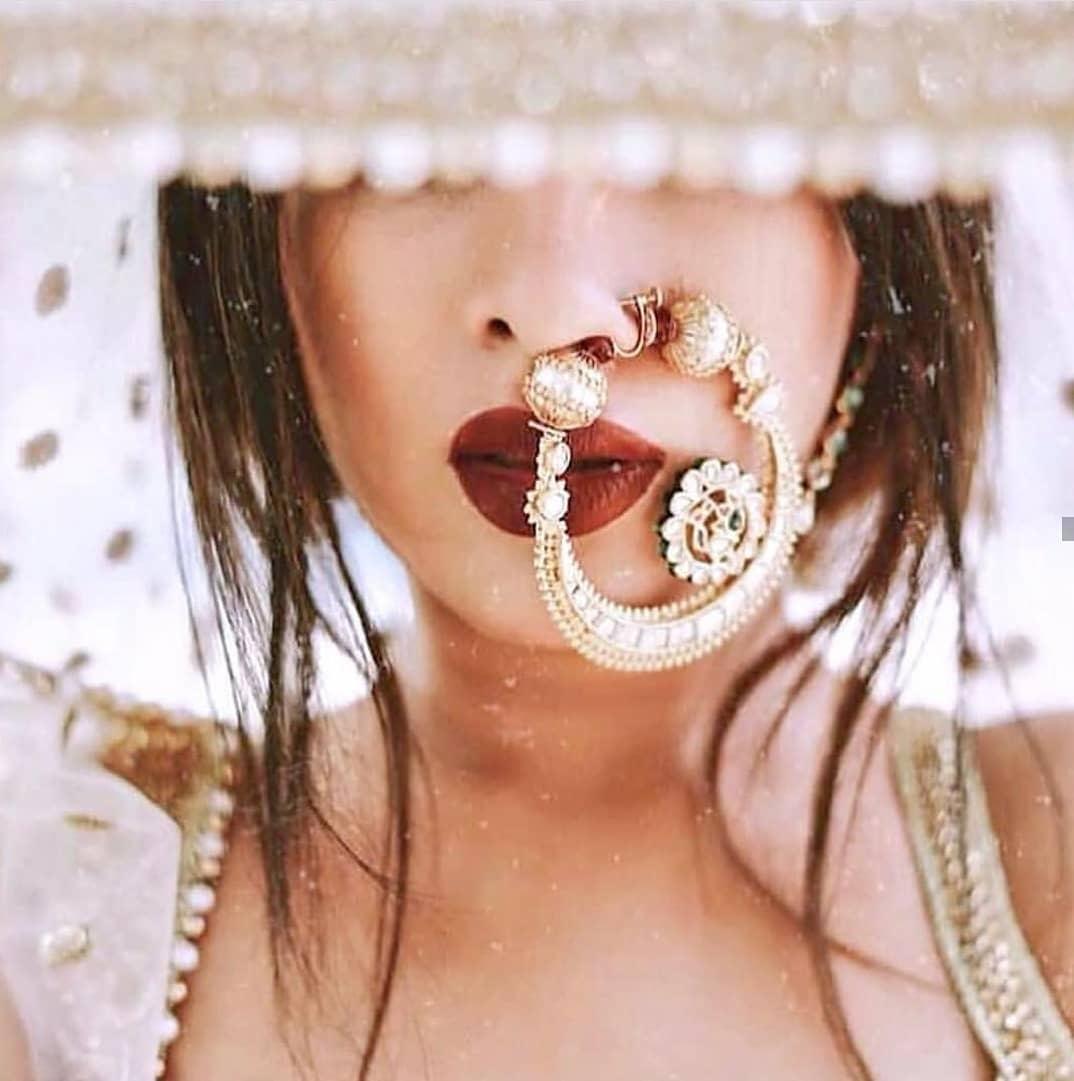 If you're a firm believer of "the bigger the better", this over-sized Nath design might just be the perfect pick to add the needed oomph to your bridal look. Vouched by one of the biggest designers in the industry, Sabyasachi Mukherjee, huge Nath designs carry mystifying grace and have the potential to make even the simplest of bridal look stand through.
Clustered pearls FTW!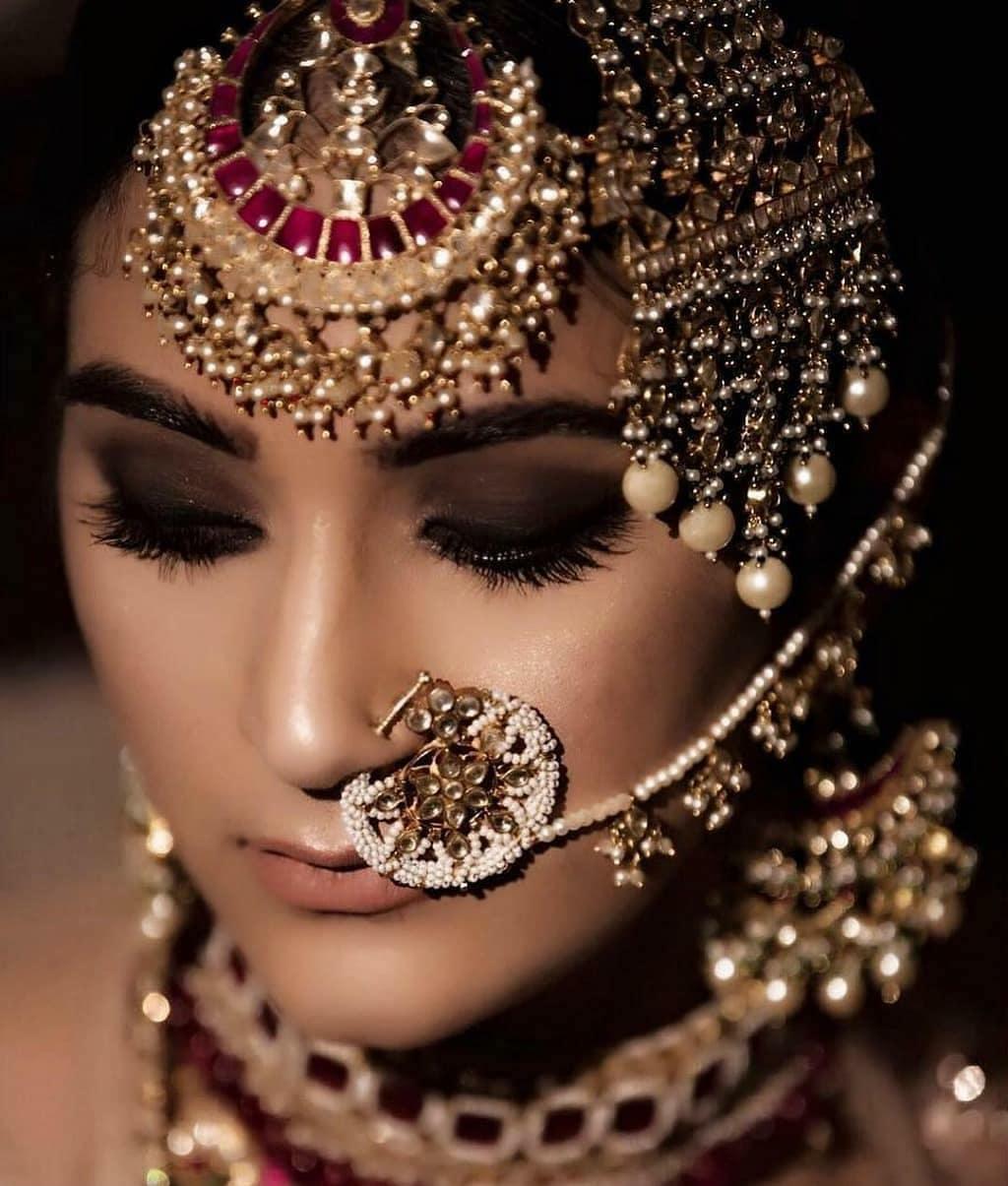 Pearls are always a good idea and this pearl-clustered Nath is such a refreshing and unique design. While the hints of Kundan stone give substance to this Nath design, the pearls add to the overall grace of this piece. Pearls are extremely versatile and can be paired with almost anything and everything.
Dangling details to die for!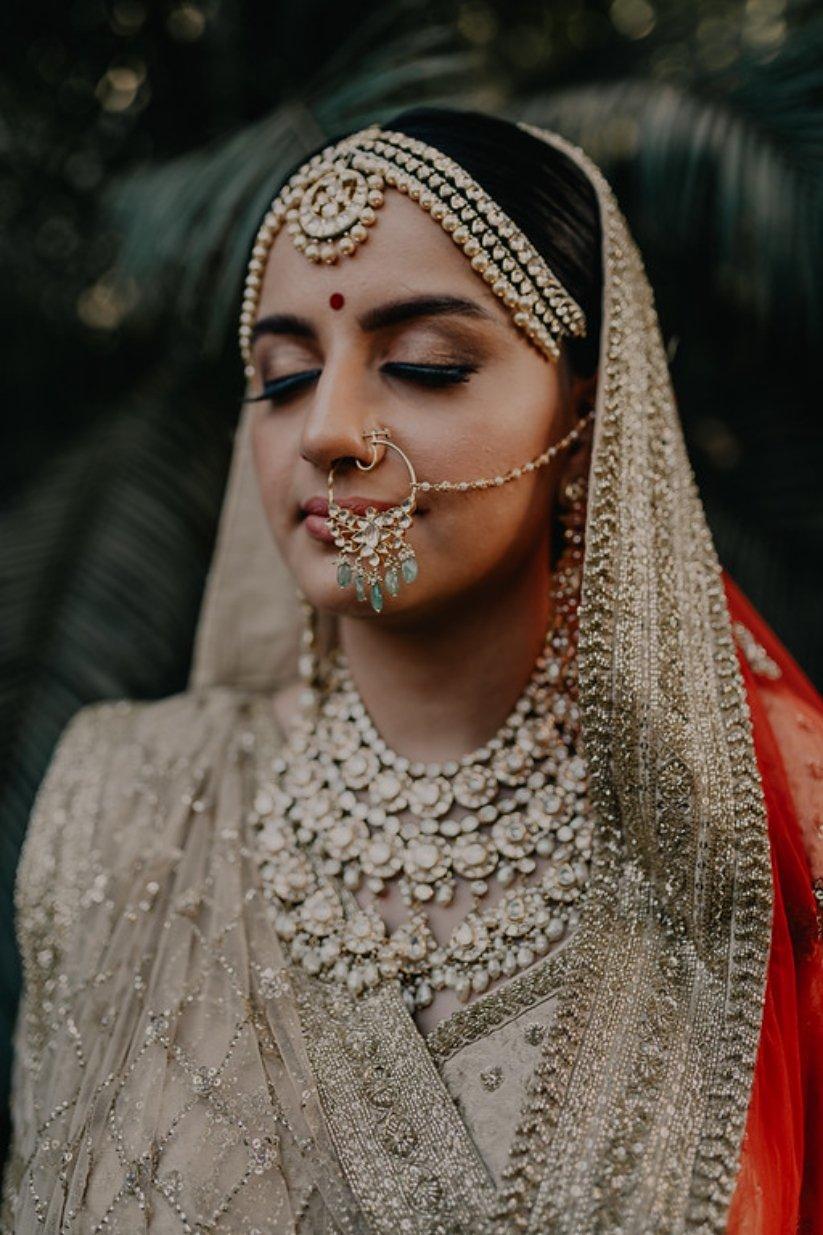 Add a dash of edge to a regular Nath with precious stones danglers. The lotus design Nath is a rather traditional piece but the addition of mint green precious stones suspended at the end makes this Nath a striking choice for the new-age brides who like to balance the experimental with the quintessential.
Understated Elegance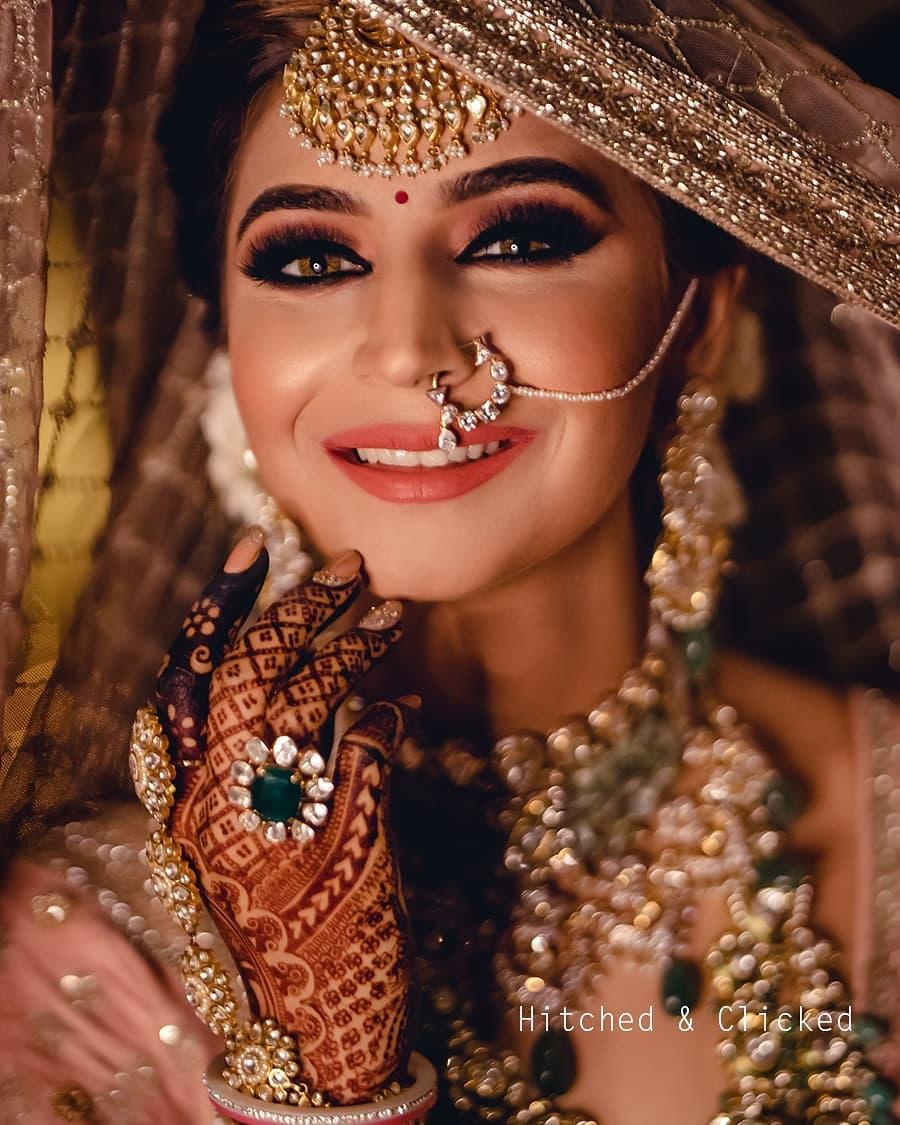 A dainty Naths is always a YES! This delicate Nath design with an ode to the confident choices of that of a new-age bride who believes in creating a style statement with simpler but note-worthy elements.
It's awe-inspiring to see such a small piece of jewellery make truckloads of difference to your bridal look. So, whether you're a minimalistic bride or all out there with the most dramatic choices, there's something for each bride.
Which one of these trendy Nath designs would you flaunt to complete your bridal look? Share with us in the comments below!