Gorgeous Passa Jewellery Ideas For The Most Regal Bridal Look
Passa jewellery has made a huge comeback after Deepika Padukone wore it in the song Deewani Mastani. Here's our line-up of the best ones for your bridal look.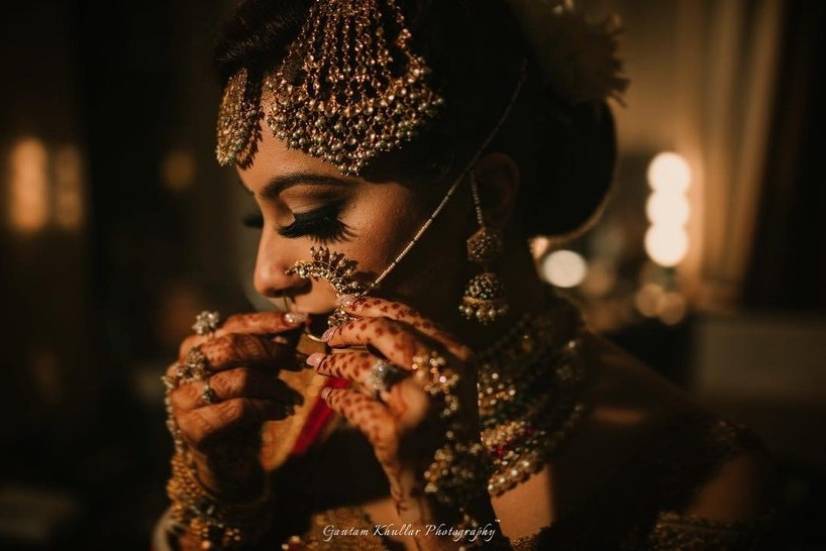 It would be wrong to say that every third bride is opting for passa jewellery for their big day these days, as the statistics probably say that every second bride is doing it. The biggest merit of choosing passa jewellery, however, remains that with the gazillion different styles and designs available, no bride fears to look similar to anyone else.
Being from the Mughlai lineage, passa jewellery in recent years has crossed all ethnic and religious borders and become a universal jewellery piece adorned by brides in other parts of the world as well. Therefore, for our brides that are still looking to figure out the jewellery that'll look the best on them for their big day, we suggest you consider passa jewellery as your top choice.
It is an elegant and classy piece of hair jewellery that suits almost every face, every type of bridal outfit and every hairstyle. We've simplified the entire process of choosing the perfect passa jewellery for you so that you look flawless on your big day. We hope this makes the decision much easier for you.
1. The Delicacy of Multiple Pearl Strings Passa Jewellery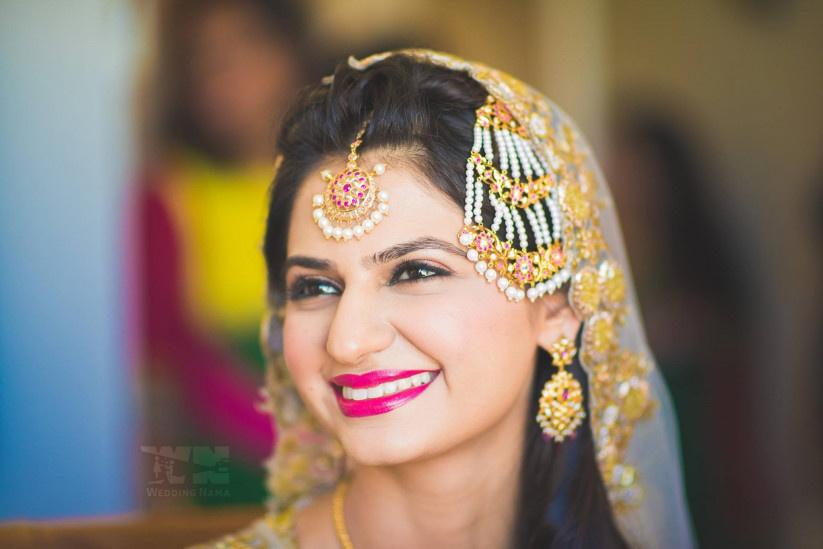 This one is for our brides that do not enjoy the attention too much and would rather keep the tone of their bridal jewellery subtle and the design classy. Passa jewellery with multiple pearl strings is one of the most commonly found types that go with anything and everything.
For brides that do not want theirs to look a one-off have ample scope to get its embellishment designed their own way. You can use coloured gemstones that match or contrast your outfit and adds a lot of life to the pearl passa jewellery.
Pro Tip: Make sure that the gemstones you use in your passa jewellery match your bridal set as well, otherwise it can end up looking like a rather shabby match.
2. The Elegance of a Moon Shaped Only Pearl Passa Jewellery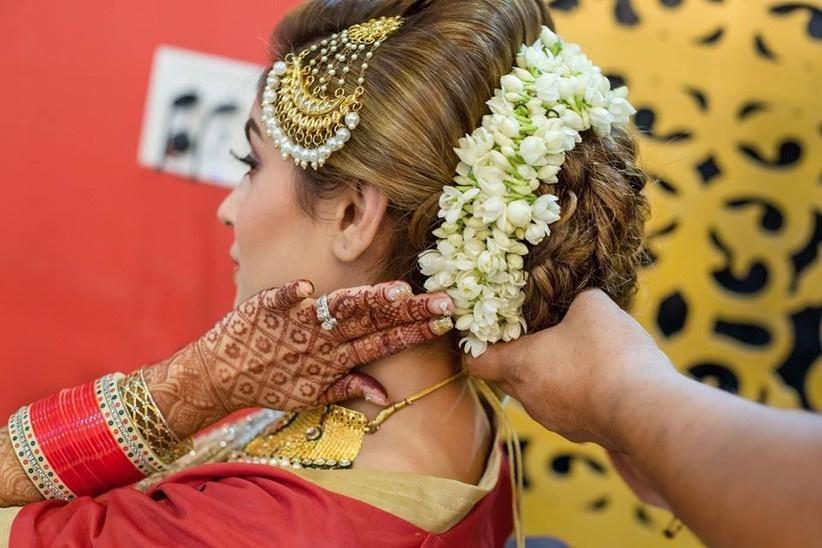 Pearl jewellery is most bride's favourite as they don't just match most Indian outfits but also makes them look more elegant. However, when it comes to passa jewellery, pearl is one of the most common and therefore needs to be enhanced with an eye-catching embellishment.
If you ask us, we love a large moon shaped embellishment coming up till your face and making you look just as pretty as the real moon. For brides that like this idea can go ahead and choose the most delicate design that they like in moon embellishments and keep their passa jewellery ready for their big day.
Pro Tip: While big moon embellishments in passa jewellery look amazing, make sure you put it against your face to see if they suit your face type before finalising it. Making an online purchase for this is a big NO from our end.
3. The Gorgeousness of Contrasting Gemstones in Bridal Passa Jewellery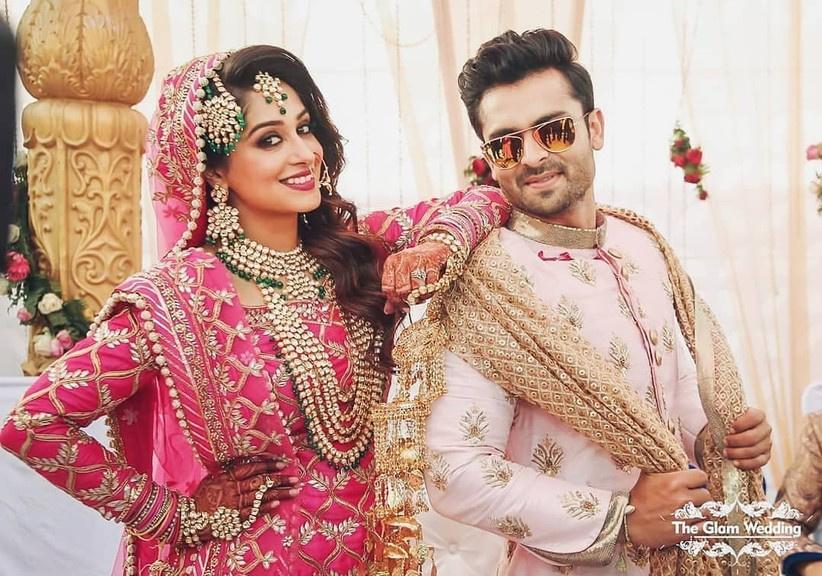 With monotones and single colour bridal lehengas being the current trend, brides are usually looking for something contrasting with their jewellery. Well, we love the idea as well because it not just makes the outfit light up but also helps the jewellery stand out.
So if you're a bride who is wearing a full pink or a full red outfit, then green and blue gemstone passa jewellery can really make for a standout look. Just like this though, make sure your passa jewellery design is a modern one too.
Avoid the pearl strings and choose bolder designs like a flower-shaped embellishment on your head. Make sure the design does justice to your look and matches your bridal jewellery too.
Pro Tip: Going in for passa jewellery with contrasting gemstones only may not match your bridal look and other pieces of jewellery that you're wearing. So pair it up with the main jewel of your bridal sets like Kundan or Jadau jewellery.
4. The Old World Charm of Vintage Passa Jewellery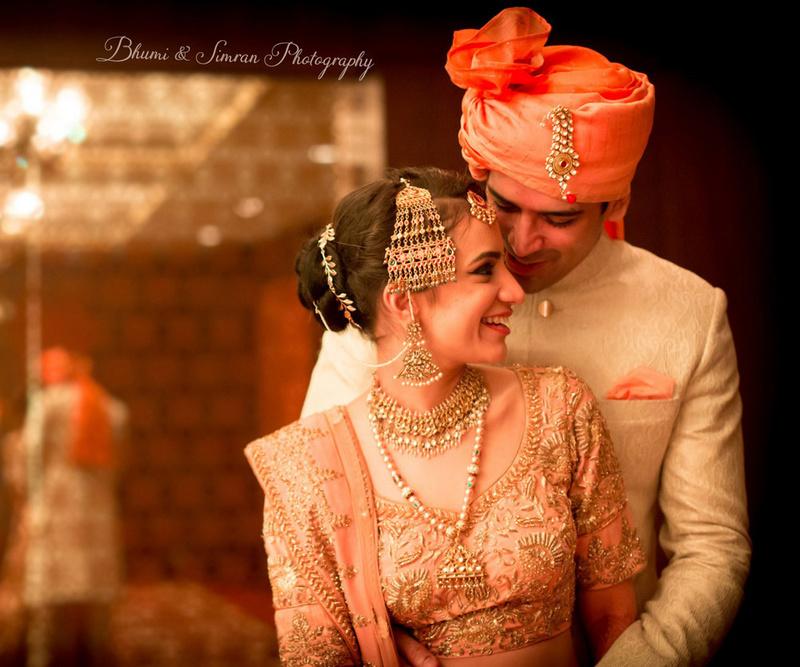 You hear the phrase old is gold almost every single day if you are in the phase of your wedding shopping. Ever wondered why people are so stuck on the vintage jewellery? Well because, in today's social media world, the stuff that stands out the most is what isn't already available on your online shopping sites, and Facebook and Instagram.
If your mom or grannie have vintage jewellery set with passa jewellery, we'd say grab it and run. Nor is it just irreplaceable, but also one that'll look better than any piece of expensive modern jewellery.
Pro Tip: To match the vintage passa jewellery, make sure your bridal outfit is a traditional one or a modern version of a traditional concept as going in with a completely modern bridal outfit might not give the vintage jewellery its due.
5. The Breath-taking Gajra Design in Passa Jewellery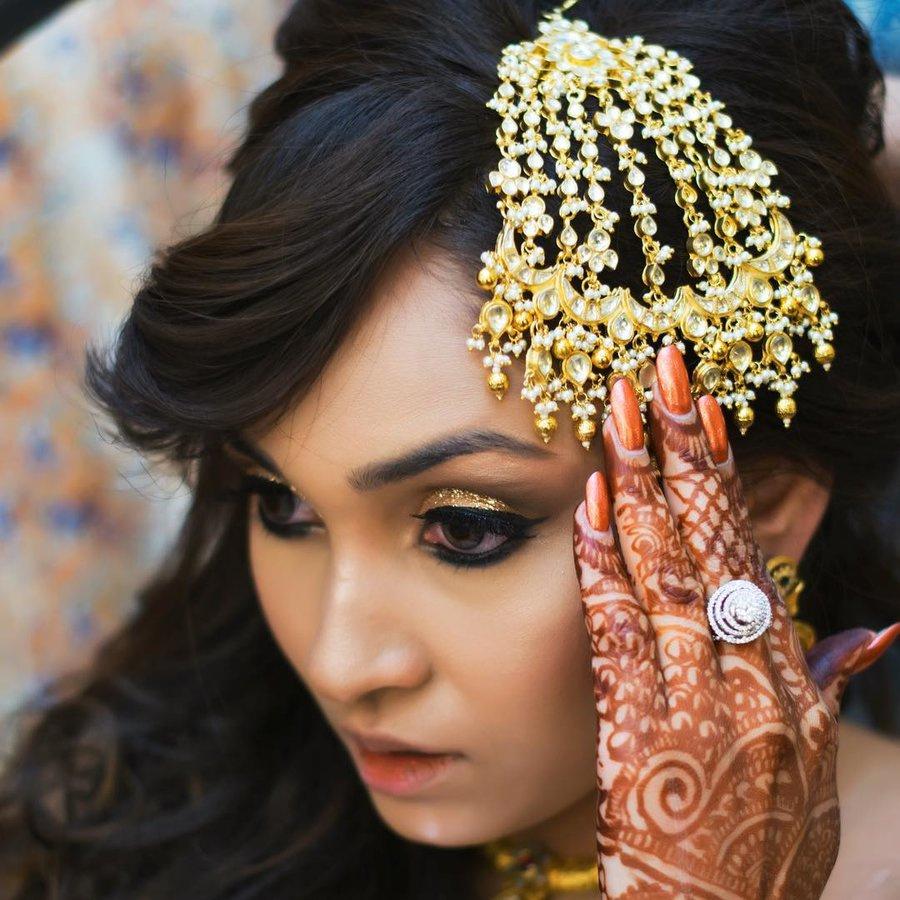 Brides love the idea of adding Gajra to their bridal look, but what if it's not a real Gajra? We have something even better that they'll love, passa jewellery that looks like a bunch of fresh Gajra.
It is a delicate piece made with small pearls and Kundan stones put together. This passa jewellery is so heavy to look at that it automatically becomes the most appropriate choice for a bride's big day.
With multiple delicate strands of pearls put together, this beauty looks like a total work of art. So if you think pearls match your bridal day outfit and other jewellery pieces then don't even think twice before choosing this as the one.
Pro Tip: While going in for a passa so heavy, you must make sure that your necklace and earrings do not look light in front of it. Make sure to choose a passa that is as heavy or light as your other bridal jewellery pieces.
6. The Spunk of Modern Floral Passa Jewellery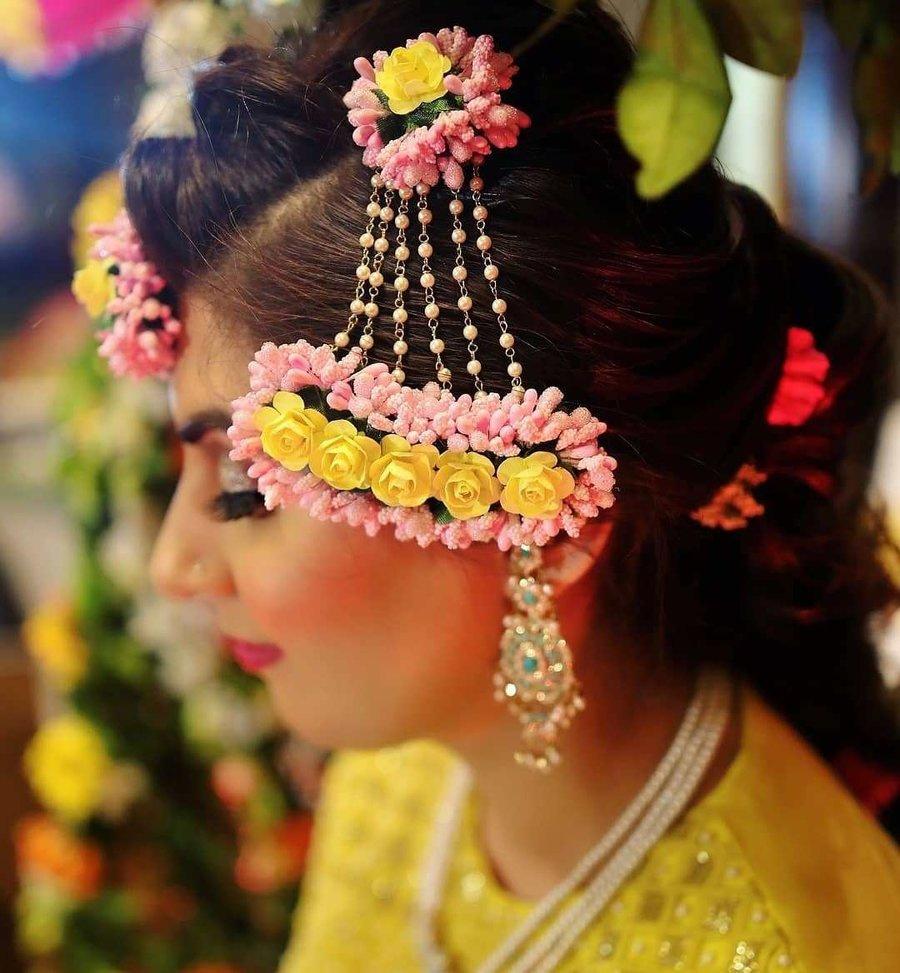 Jewellery pieces made out of real and artificial flowers are the biggest fad for the millennial brides. So we thought why not take it a notch higher and add another element of spunk in this floral jewellery set. For brides that are looking for a gorgeous passa for their Mehndi or Haldi Day, we've got you covered.
We'd suggest our brides go in for an intricate design with small and delicate flowers instead of big ones. Make sure you go in for an entire set with earrings and necklace or whatever is required according to your outfit for the day.
Pro Tip: For brides only choosing their passa jewellery as a floral one, make sure that it still matches the necklace and earrings that you are wearing or else it will take the focus off your beautiful modern jewellery item.
7. The Uniqueness of Multiple Chandbalis in Passa Jewellery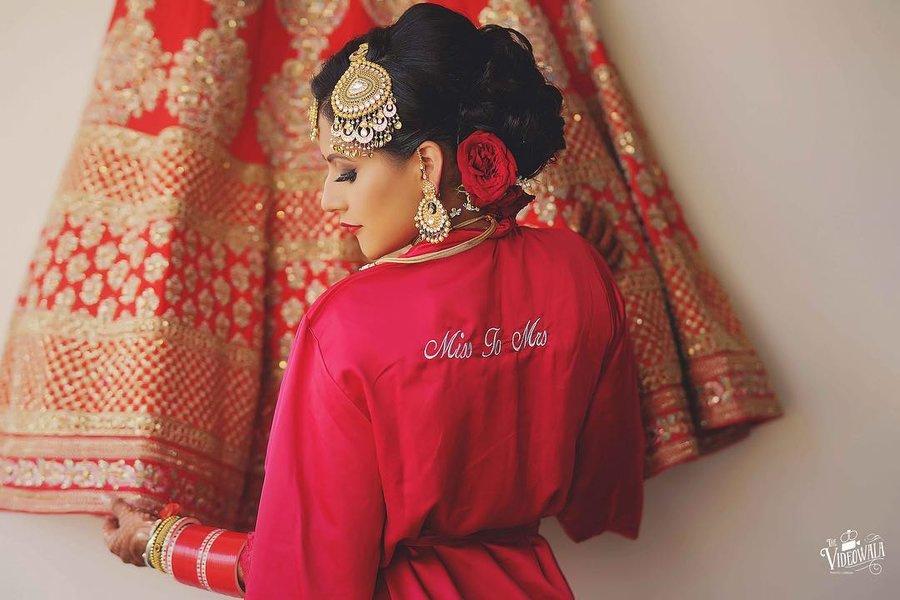 With brides looking for unique designs for their passa jewellery all the time, there are very few we come across that can be labelled into the unique category. This one is one such design that looks nothing like the others and is a unique concept mixing the Chandbali pattern in earrings and passa jewellery.
In a shape of huge Chandbali with multiple Chandbali embellishments hanging in the bottom, this one makes for a cool design to be sported on your big day. This definitely is one of the choices a millennial bride is sure to make.
Pro Tip: While the Chandbali pattern in earrings is extremely common and this passa jewellery is not. Brides still need to pair it up with a design similar to the shape of Chandbali for their earrings to make it not look absurd and rather look like a combination.
Have we made your journey to finding the right passa jewellery easier? Do you think any of our designs have made it to your shortlisted list? Well, we have tried to put together different concepts that bride go with while choosing their passa jewellery and hope you find a concept that you like if not the perfect passa for your big day. Go for a concept that you like or suits your look for the big day and research for more choices for the same.
Ping us when you find the perfect passa jewellery for your big day. We're looking forward to seeing what you wore and how you paired it with the rest of your jewellery pieces.