9 Hair Jewellery Ideas Which Elevate Your Look To Be The Reigning Queen Of Your Day
The hair is a woman's crowning glory and every bride knows this fact very well. That is the reason styling your hair should be one of the most crucial things to pay attention to while preparing for your wedding.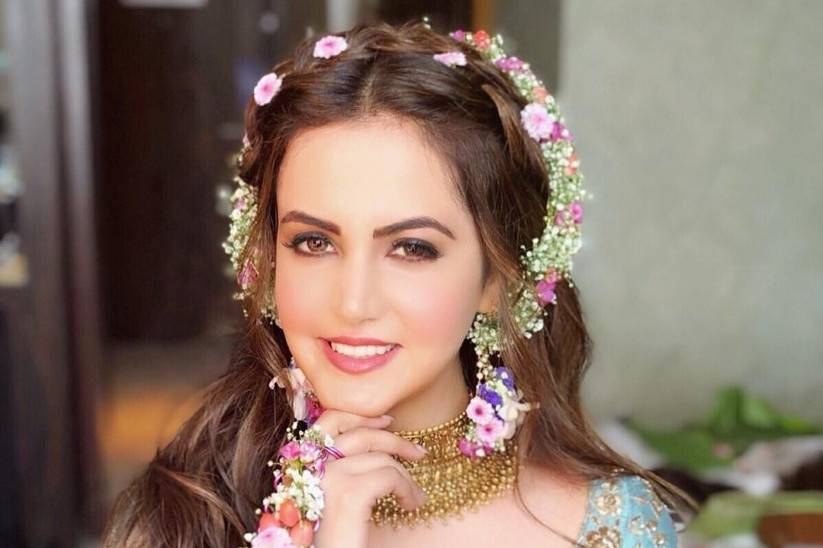 Considered as one of the highlights of a woman's life, the wedding day is a very special occasion. It is a day when the bride and the groom are the centres of the attraction. They are treated like royalty. The bride has to look her very best and as part of her overall appearance, her hair must be adorned with the most precious and stylish accessories.
Bridal jewellery has adorned the hair of every Indian bride since the ancient times and it continues to be a very significant part of our wedding traditions. Nowadays, modern styles have been incorporated into this age-old tradition and the newer generations make sure that their hairdo is outstanding on their wedding day.

Hair jewellery is meant to be an accent to the hair. It is meant to enhance the beauty of the bride by adding elegance and style to the hair and to the entire bridal outfit. And so, it is also important to find hair jewellery that complements the hairstyle. Here are some common choices for hair jewellery for the Indian bride.
1. Go traditionally gorgeous with Maang Tikka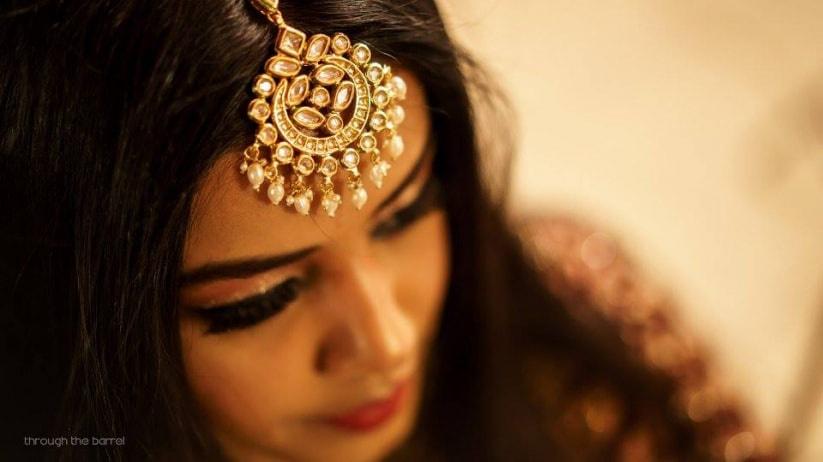 Brides are most often imagined with a large piece of intricately designed jewellery resting upon their forehead. This hair and forehead accessory has to complement the bride's face, hairstyle and wedding dress. There are many varied designs to choose from. Some are adorned with pearls, some with colourful crystals and others with golden chains.
The bride can also choose the size of the jewellery, whether large or small as long as the design is not lost.
2. Modernise the traditional Maang Tikka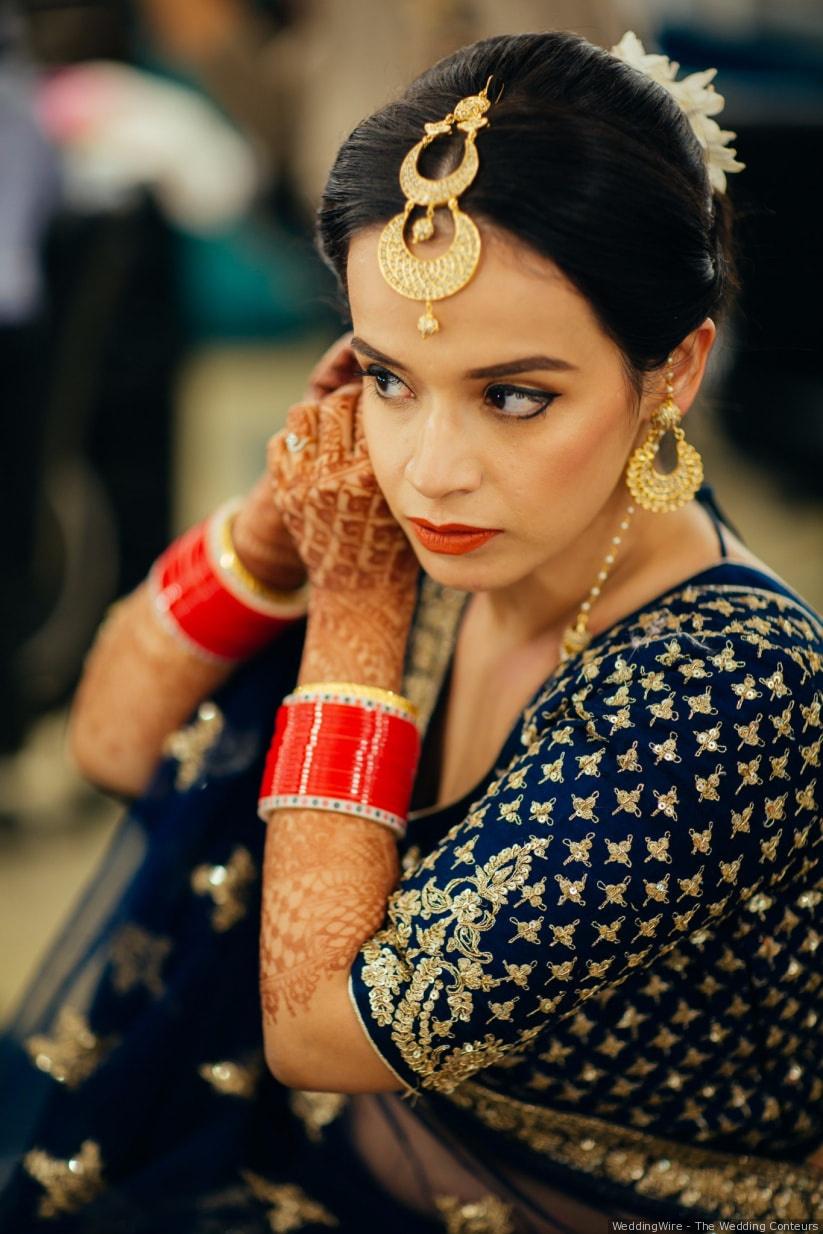 Modern times call for a modernised look. The traditional forehead jewellery can be replaced with a simple beaded or crystal detailed chain wand, may be a much smaller piece of forehead pendant would do. It can even be stylised with more chains or be worn sideways.
3. Add in that Matha Patti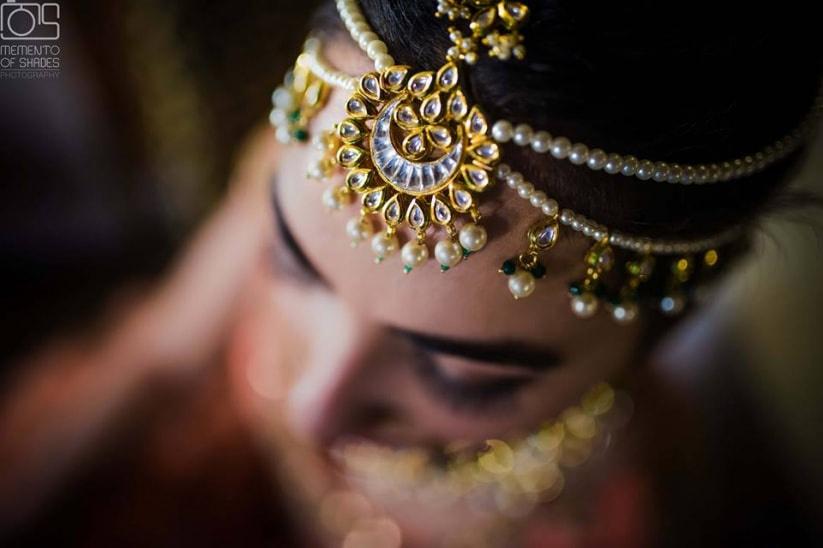 Matha Patti is another beautiful ornament that rests on the top of your forehead. It is basically an extension of a Maang Tikka which covers only the middle parting of your hair. The Matha Patti extends on both the sides of your forehead and looks very elegant. These are available in varied options. You may choose one with multiple chains or single chains. You have many options to choose from with this kind of hair jewellery - from a simple to an extensive matha patti as per your outfit.
4. Wear it sideways with a Paasa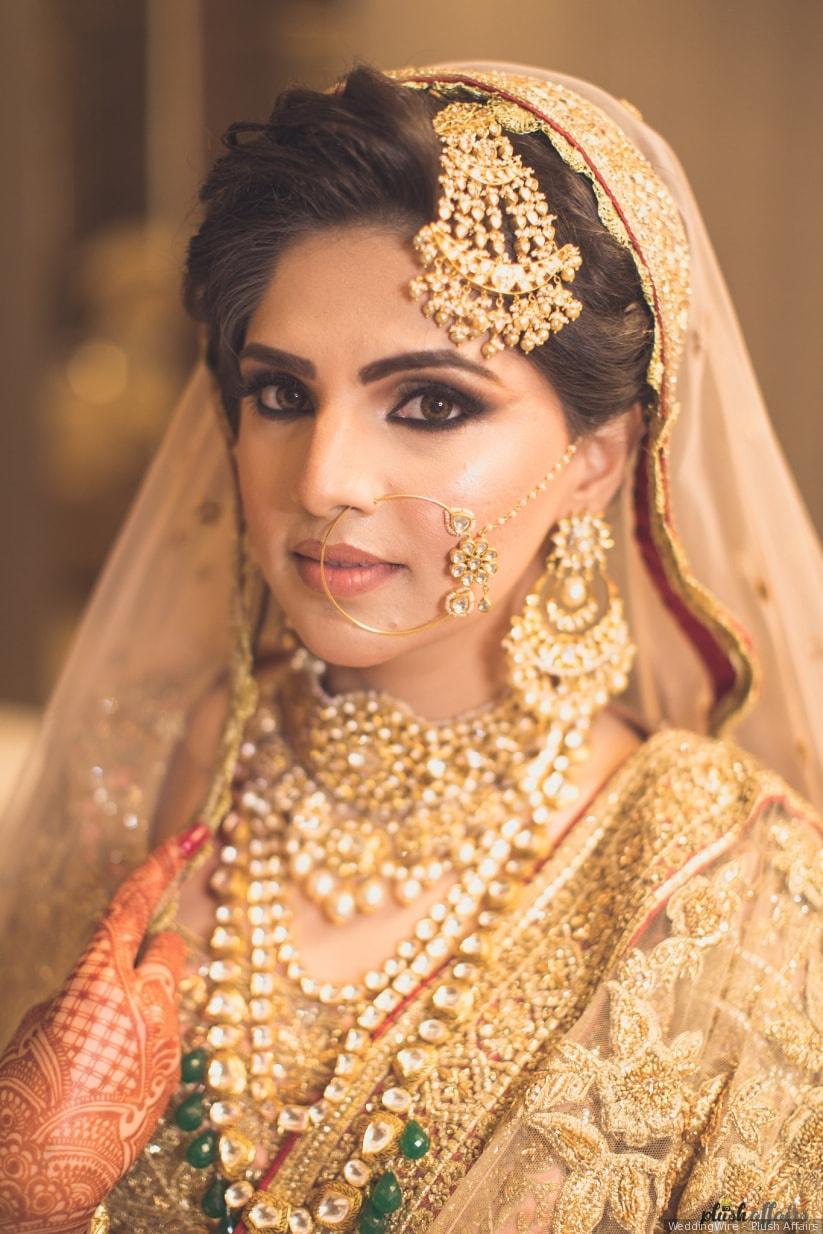 It can be paired with a maang tikka or the forehead accessory or it can also be worn alone. This bridal hair jewellery has to be placed on one side of the forehead either right or left. This side accessory adds glamour to the look. Pasas can come with pearls as well as beads and precious stones or crystals.
5. Look like royalty by wearing a tiara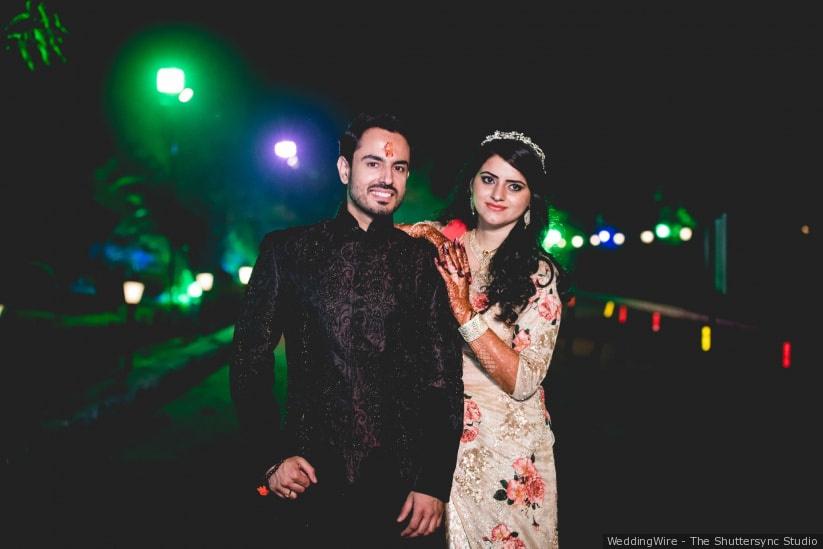 A very simple yet elegant accessory, the tiara is a very simple yet glamorous choice for the bridal hair accessory. It turns a simple dress into a stylish and royal look. This is trending among the brides during wedding receptions.
6. If not tiara, wear a hair band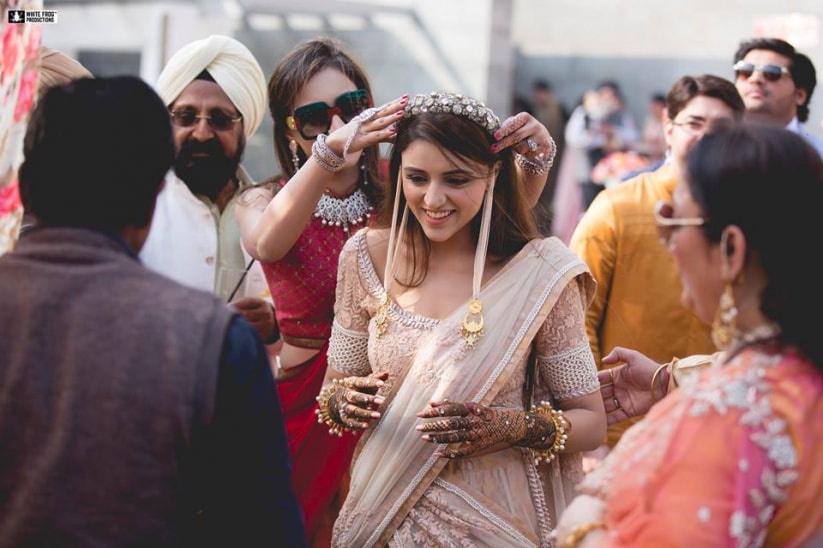 A beautiful alternative to the tiara is the hair band. It is very easy to wear, and it keeps the hair in place. More and more young brides are choosing to wear a stylised hair band as the hair jewellery item to wear on their wedding day.
7. Bring in some flowers in your hair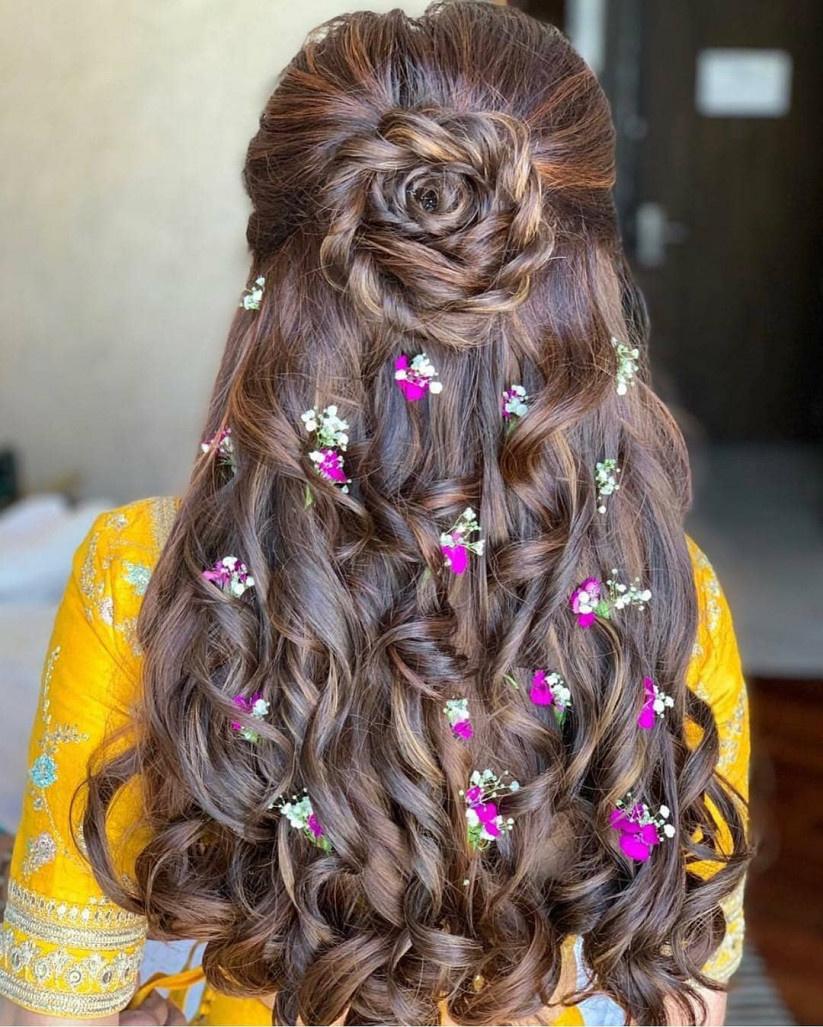 Did you know that floral jewellery (from crowns and wreaths to even strands and wisps of errant flowers in the hair) is also a part of hair jewellery.
8. Pin it in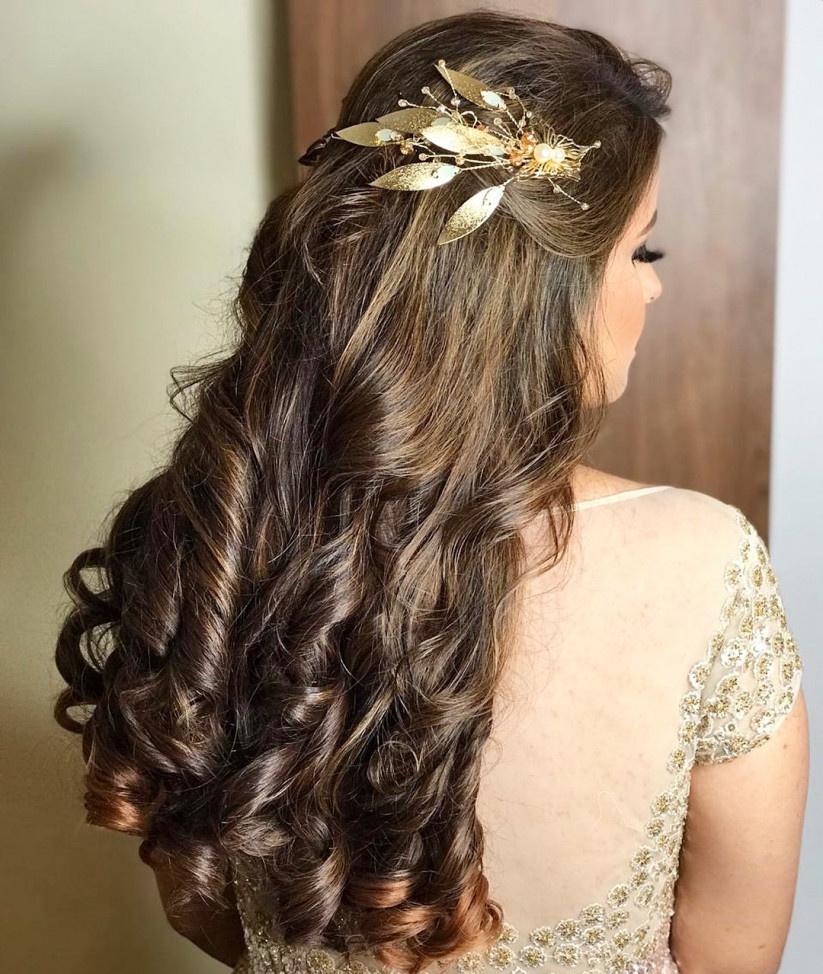 While your bridal hairstyle would be neatly pinned in place, adding an ornate hair pin will only add to the appeal of it all. These hair pins and clips can vary in size - from tiny, beaded pins to oversized, olive branches like the pin used on this bride.
You may also try a more traditional approach.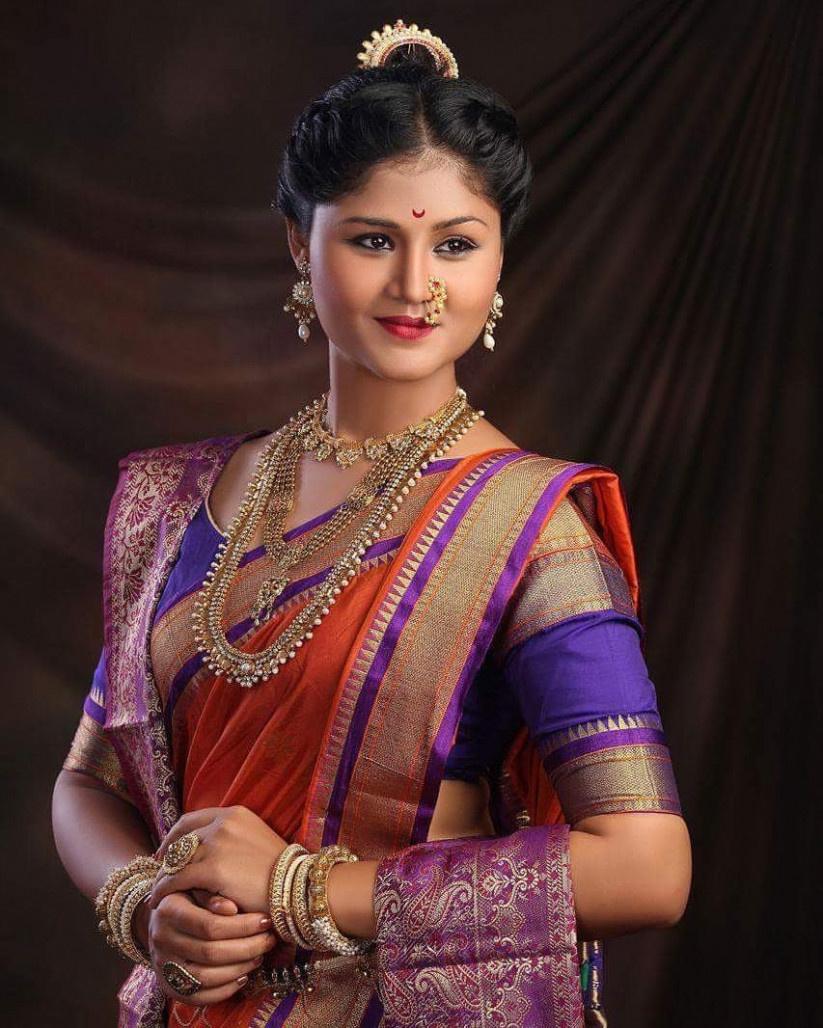 What you see here is the Ambada, which is commonly used by Maharashtrian brides and navari women.
9. Go over the top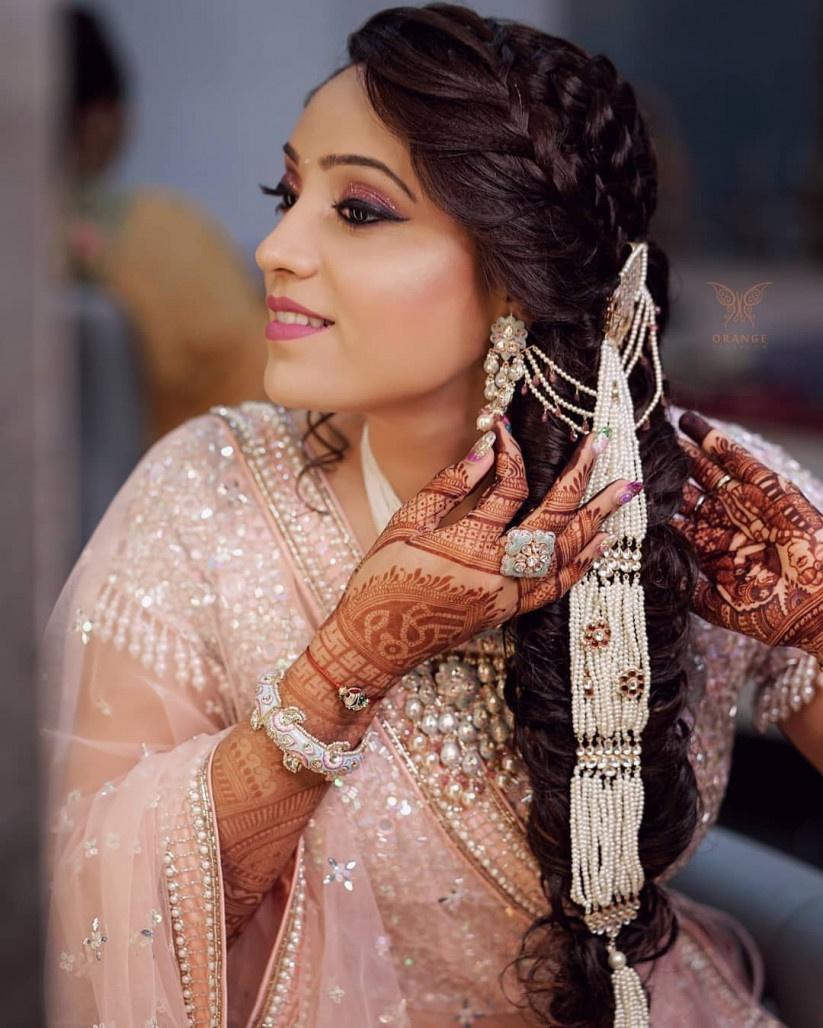 Image courtesy: Aanal Savaliya
Need to do something new with your hair? Add a poola jada-esque strand of pearls to your braid and see the magic that this piece of hair jewellery adds to your overall bridal look. If you're able to add pearl and white elements to your overall bridal jewellery, it just adds to the overall aesthetics to a T.
Up your bridal game with any or a combination of these accessories. Make sure that the accessories you choose are perfectly complementing other bridal jewellery, your bridal makeup and the lehenga.
Do let us know which ones did you put on for your big day.