9 Simple Steps to Look like the Gorgeous Bride You're Meant to Be
You are beautiful on the inside but you need to enhance the inner beauty on the outside and look absolutely dreamy on your big day. We have curated for you a galore of points which will help you achieve your bridal glow.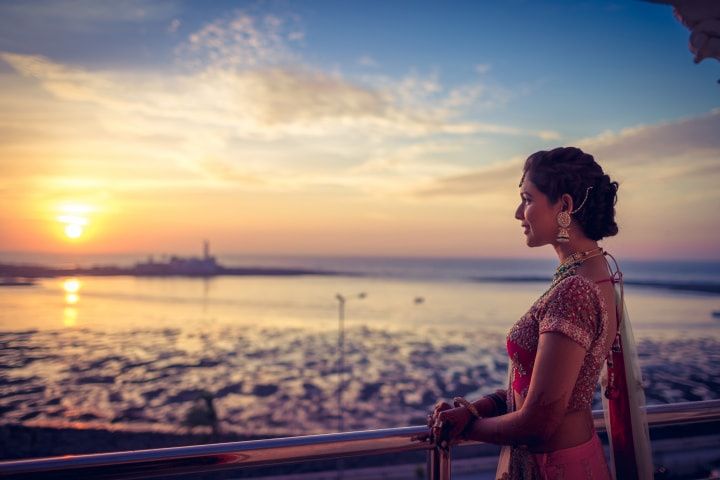 Every girl dreams to look like a vision or a dream on her big day. But, you cannot always rely on a makeup salon to do that for you. Can you now? If you're wondering what it takes to answer the question for 'How to be a beautiful bride' with expert ease.
Well, in order to prep yourself and your skin too, it is essential that you start prepping for it a few months in advance. To have a naturally radiant and glowing skin is a must.
Some of the tricks and tips to enhance your look can be achieved with a day whilst others need some more time and special care. Following, we present to you some of the most powerful tips that are signs of a beautiful bride. Read on and follow suit by adhering to these 8 tips and look like a dream come true on your wedding day. Every woman wishes to look like a beautiful bride on her big day. Follow these steps and become one yourself.
1. Skin care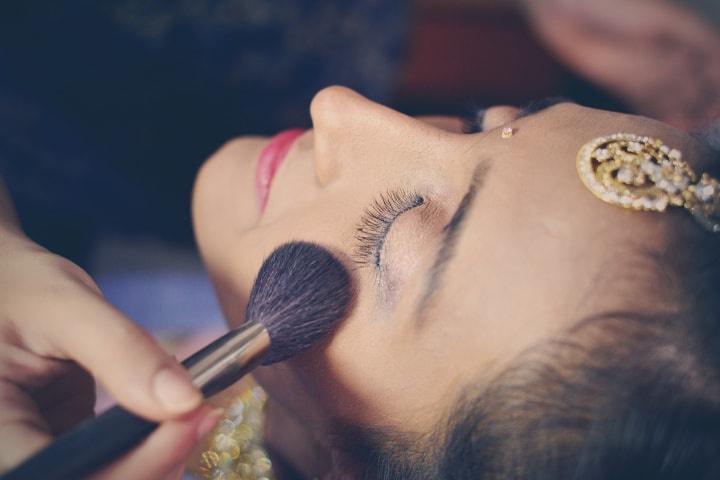 The first step to achieve a flawless look is to have an equally flawless skin. The stress of planning the wedding and tiredness can decrease the natural glow of your skin. Wondering how to be a beautiful bride? The key is to maintain your skin radiant by taking extra special care of it.
Drink a lot of water, eat fruits and vegetables with anti-oxidants and make sure to work out. The sweat will help you flush out all the unwanted substances making your skin glow. If you can't take the stress off your mind, indulge in relaxing activities like meditation, Yoga, baking or any of your hobbies that you really enjoy.
2. Skincare routine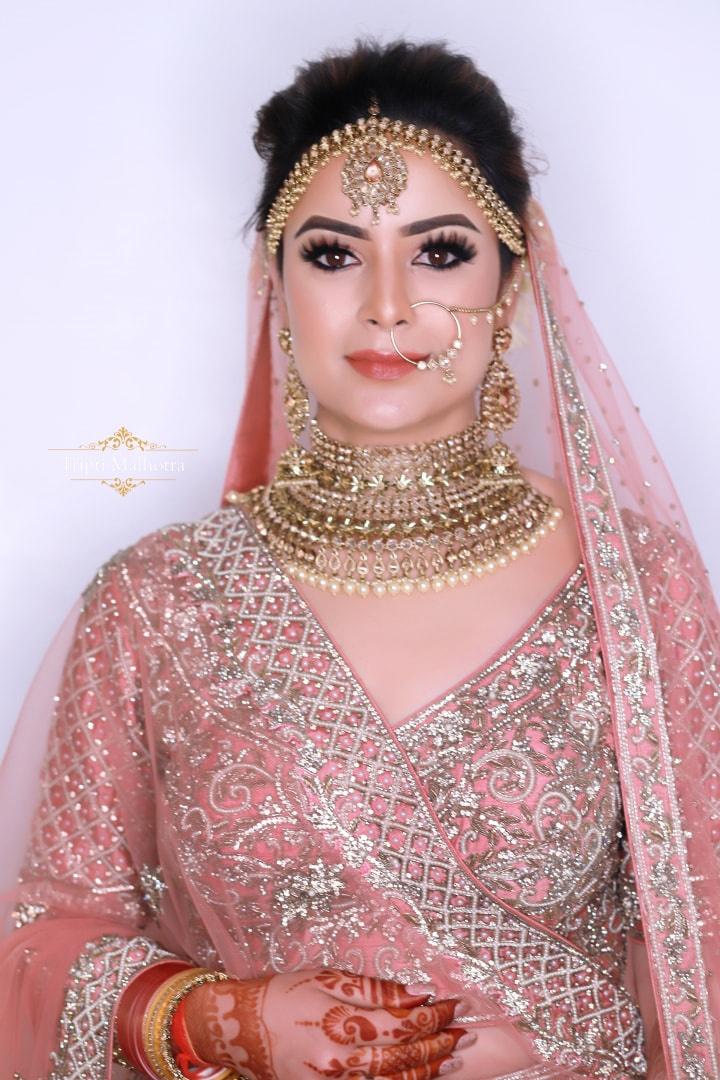 Keeping your skin type in mind, make a day and night skincare routine. Remember to use the correct brands and follow the basic steps, like cleansing, face mask, moisturising, and anything else that might help you improve your skin. You can go for bridal makeup packages at a trusted salon or go for homemade face packs.
All your Dadi Maa Ke Nuskhe come in handy at such times and answer how to be a beautiful bride as well.
3. Haircare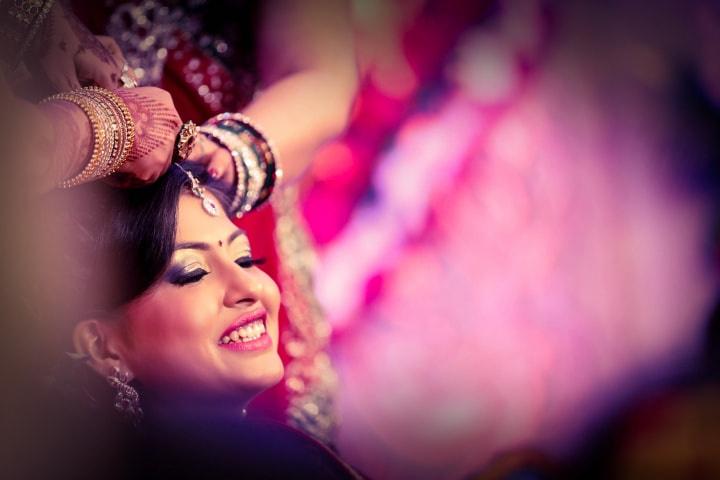 Who doesn't want shiny healthy hair for their big week? Mehendi ceremony, Sangeet ceremony, bachelorette party, and what not; you need to look impeccable for every occasion and so does your hair. In order to have healthy and beautiful hair, eat as balanced and a healthy diet, take less hot showers, and apply regular hair masks or try the traditional Indian oil massages.
Taking care of your hair will ensure that your D-day hairstyle looks absolutely phenomenal. If required go for hair treatments and close how to be a beautiful bride with your crowning glory.
4. Get your pearly whites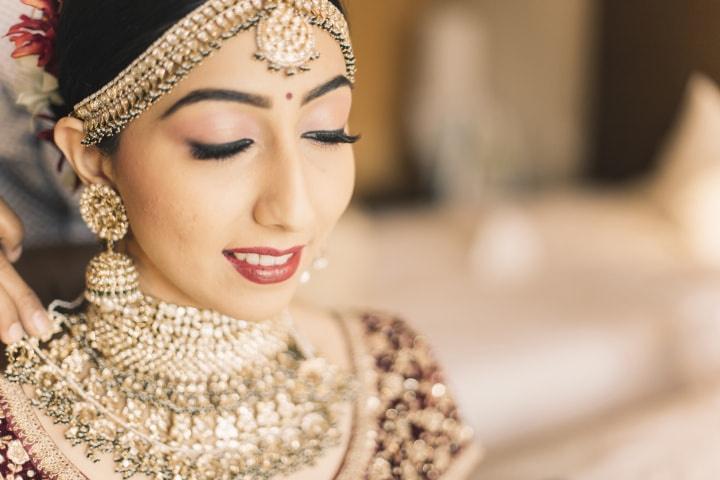 You're going to be smiling all day, all night long. Not only because you're excited and happy about your big day but you're going to be surrounded by photographers and bombed by relatives. In order to have a pretty smile, you need to stay away from regular coffee fixes, use different kinds of toothpaste with whitening ingredients, and choose your food options wisely.
If necessary, get professional teeth whitening treatments and smile your way to how to be a beautiful bride.
5. Show off the nails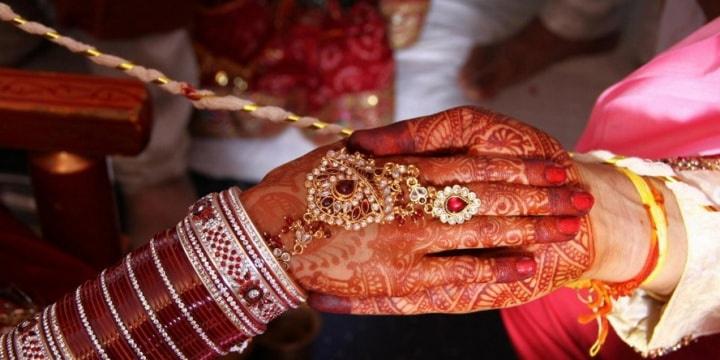 The condition of your nails, just like your hair, depends a lot on your overall health. To get good nails to eat a balanced and healthy diet and for extra help take beer yeast in tablet form. Get good manicures and apply nail strengthening polishes. For the big day, you can even get themed nail art done with your wedding hashtag or some other creative idea.
Polished nails will give your hands an extra layer of elegance, so go for it. That's also a good way to answer how to be a beautiful bride.
6. Get back into shape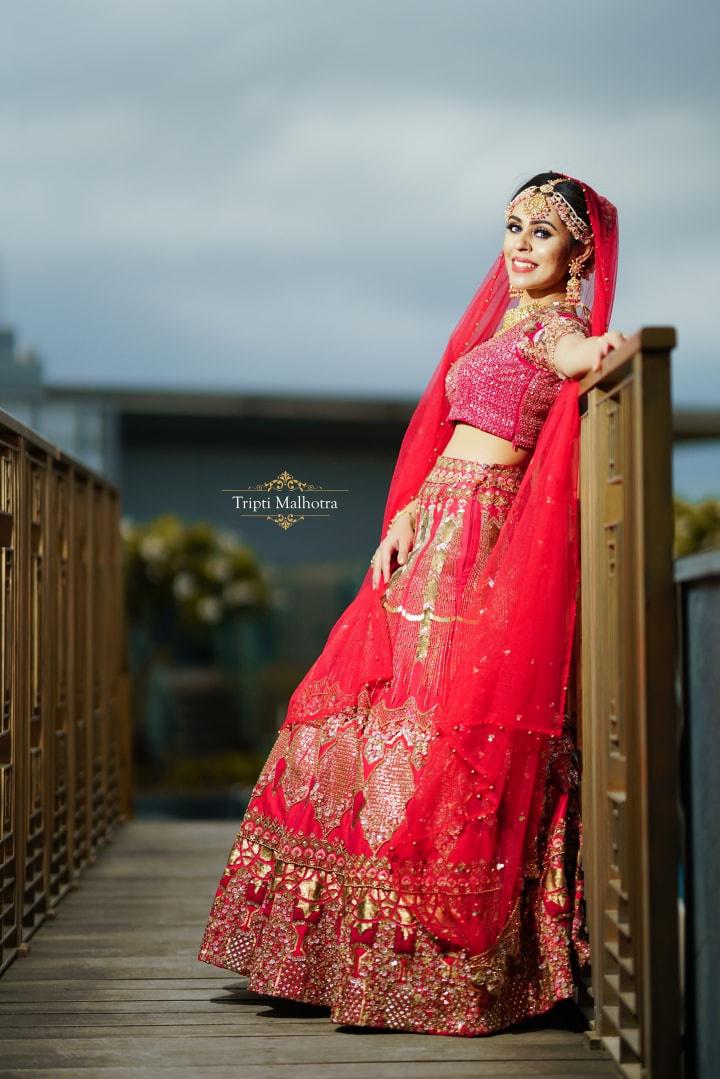 Your dress may be the most beautiful wedding dress ever but it's your body that defines your final look. Join a workout programme and study your body. Maybe you needn't shed pounds but concentrate on toning your body. You need all your strength and energy to carry a heavy ensemble and put up with wardrobe changes and the entire wedding week.
Keep in mind the diet you're taking to achieve that body. Often times, a crash course may do more harm than good and step you away from how to be a beautiful bride. Ensure that your bridal diet has natural superfoods included in your plan.
7. Take it easy!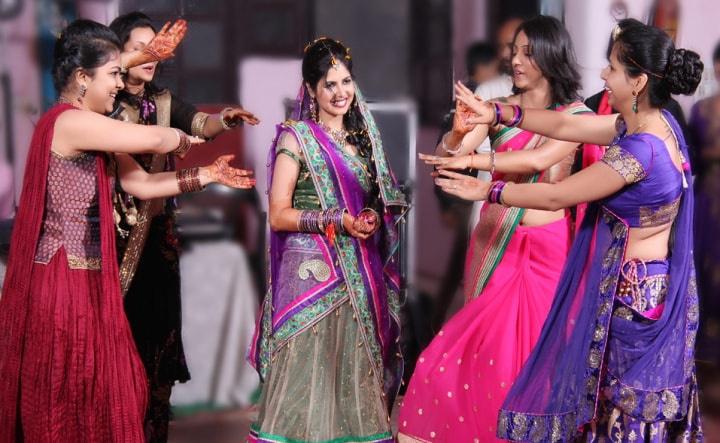 The more relaxed you are the better your health will be. Practice yoga, get some massages, and go out with friends; the more mentally prepared you are for your big event, the better. Leave the anxiety and stress behind, above all, be happy.
Remember that you're alone. When feeling unrest, talk to one of your friends or close family members. If none of them is free, call up your groom, he would also be feeling such emotions and will understand what you're going through. Sometimes, all you need is for someone to lend an ear, not give you a solution.
As we know a happy mind is a good answer to 'How to be a beautiful bride'.
8. Be confident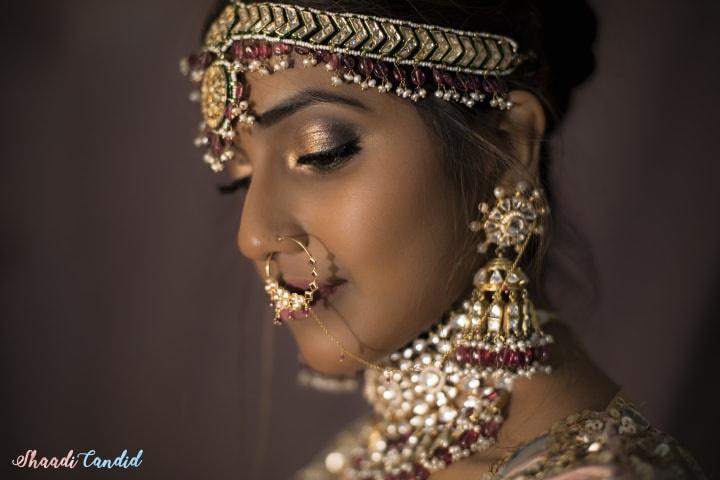 Remember, a bride is only beautiful if she believes it. The most powerful sign of a beautiful bride is her confidence and the way she carries herself. This is the most important of all. No matter how good you look until and unless you feel the same way, your outlook will lack a little something. So, make your confident your armour and own this day like you are meant to.
All you have to do is keep calm and slay on your wedding day. After all, it is your big day, enter the venue like a queen you're meant to be.
9. Get in some me time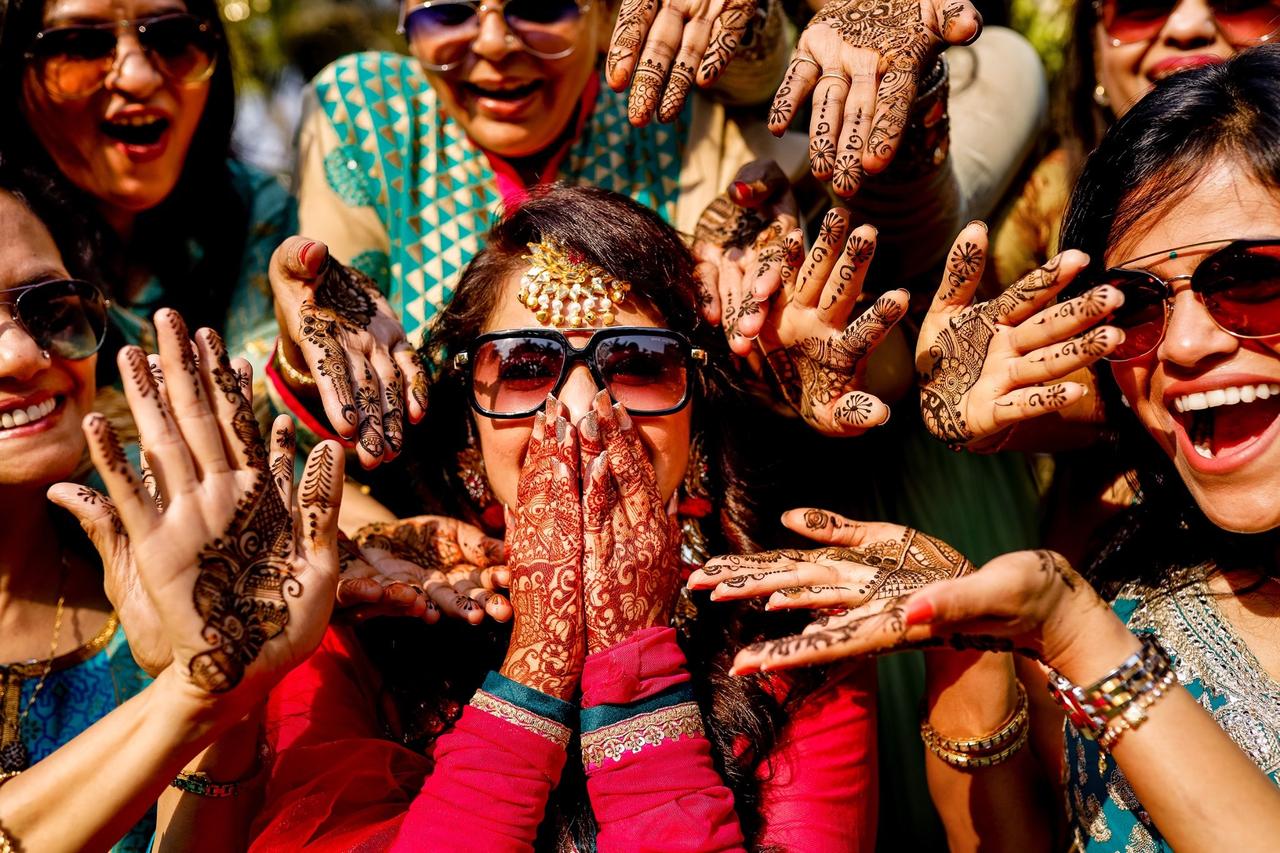 The best answer for how to be a beautiful bride stems from getting enough time to do your thing and enjoy it. Love your friends. Then, call them over. Have some hobbies then take some time out for them.
Remember a bridal beauty regime is a reflection of who you are and whether you're having fun with your life.
Being a bride is a very special feeling. So, do everything in your right to feel special and happy. Do whatever makes you feel better and in your best mood. If you wish to sport a mineral makeup look then, by all means, go for it. Or, perhaps a matte look? Then, go for that! Do what makes you happy. A beautiful bride would rather do something she is most comfortable in than go for something she perhaps finds too difficult to handle. We know this must have got your thought trail buzzing like crazy.
Would you rather go for an all-natural look or an over the top bridal makeup look? Tell us through comments.