Ace Your Bridal Look with Mineral Makeup for your Big Day
Need a stunning bridal look? Check out everything about mineral makeup for your wedding day. From its benefits to how to include in your beauty regime - this is your ultimate guide.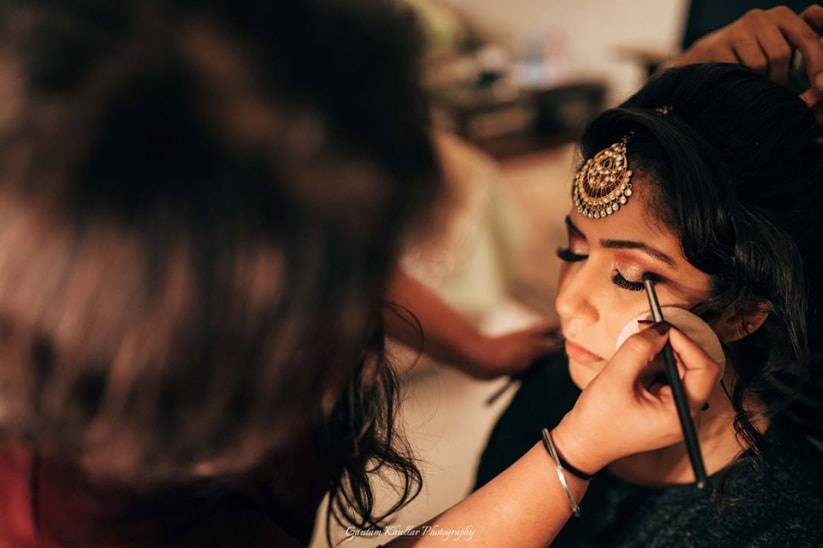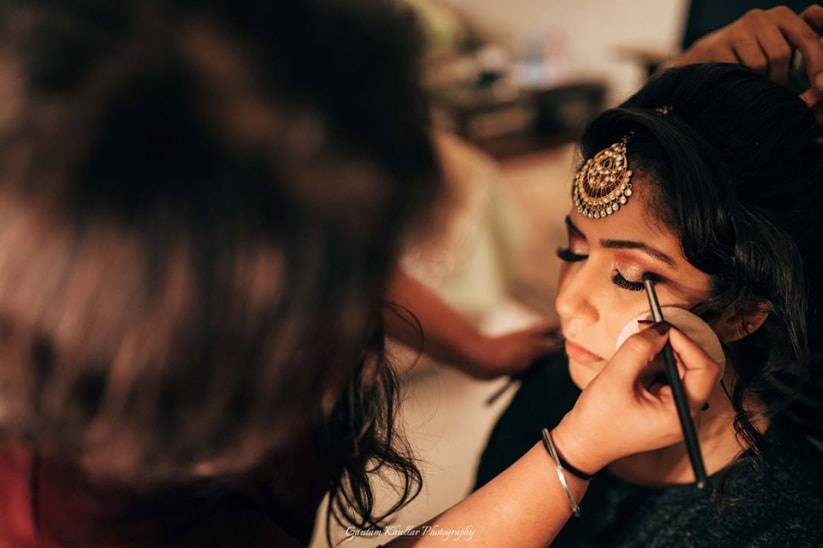 If you are going to be a bride, it's important that you keep yourself updated about all the latest makeup techniques so that you can choose the best one for yourself. Today, we are making a case for mineral makeup, the newest technique in the market. Find out everything about it right here, right now!
What Is Mineral Makeup?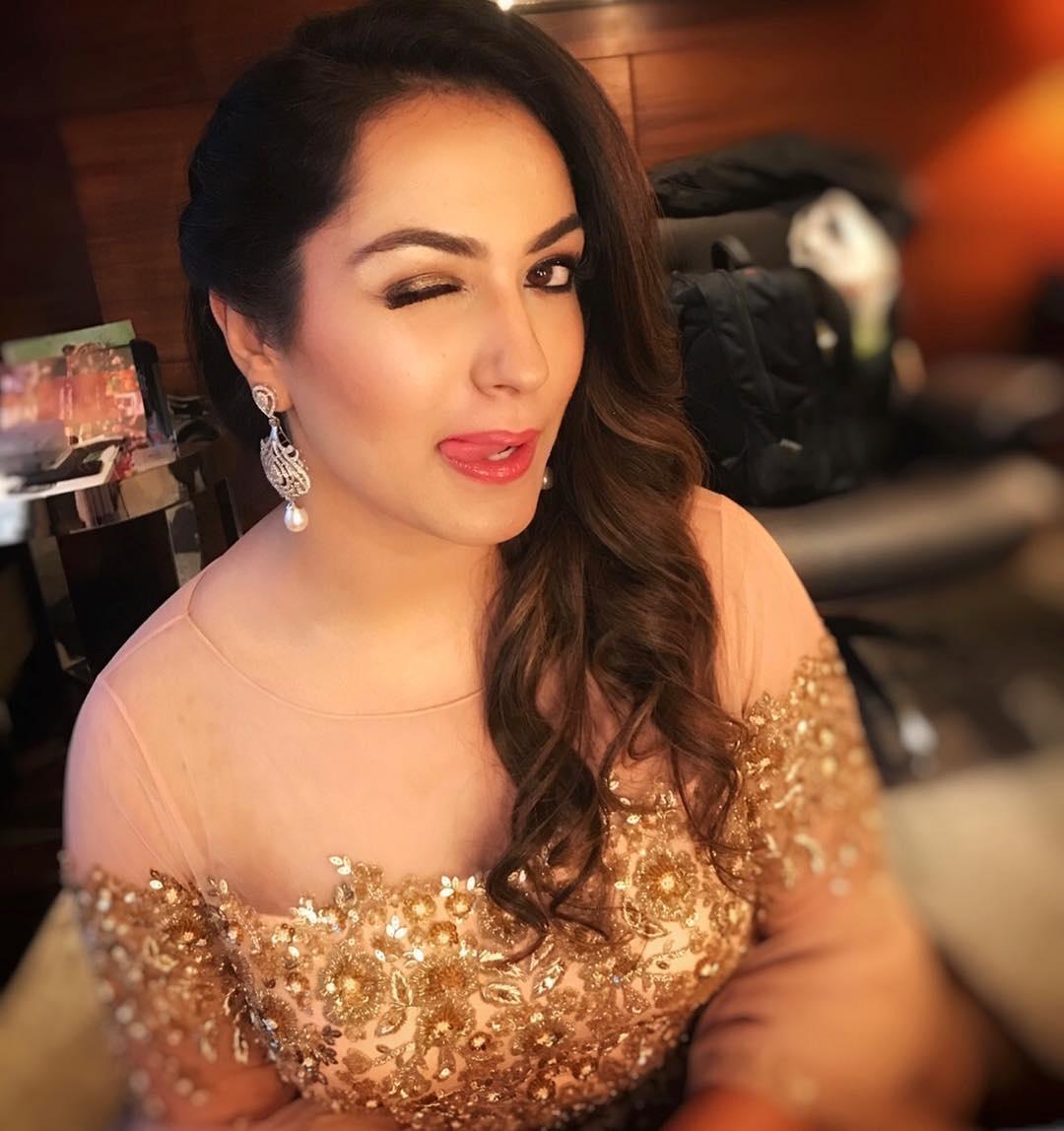 Let's talk about the latest makeup in the market that can enhance your look on the big day. Mineral makeup, like the name suggests, is a makeup technique where products made out of organic minerals are used to add layers to a bride's beauty. It's the most natural looking makeup and is less harmful in comparison with other forms of bridal makeup.
Mineral makeup products don't contain as many preservatives and chemicals like other products. If your skin is sensitive and you're worried about the breakouts heavy makeup will cause on your face, go for mineral makeup on for your wedding day. It's best used to create a base for other topical makeup.
How Is Mineral Makeup Different From Conventional Makeup?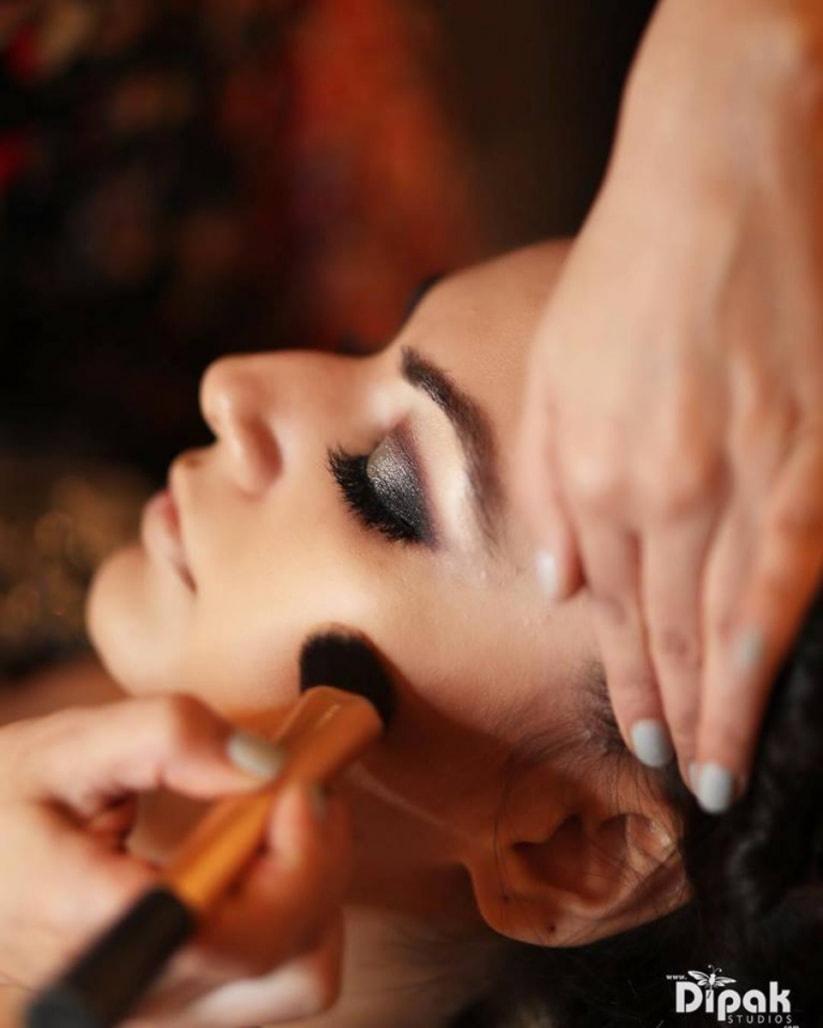 1. Chemicals
All bridal makeup products, whether they are conventional makeup products or not, contains minerals. The only difference though is between a few specific ingredients that set mineral makeup apart. Specifically, these products don't include harsh substances like dyes, parabens, talc, preservatives and oils, which often adversely affect your skin.
Whereas, mineral makeup products protect your skin from getting damaged.
2. Costs
Conventional makeup has been in the market since ages and it's available in different brands with different prices. Though, mineral makeup is relatively new and is more on the high end. Let's consider a brand like L'Oreal or even MAC, the mineral products of these brands are higher in costs in terms of their other regular makeup products. Mineral makeup is expensive because it formulated from expensive raw ingredients.
Getting makeup that is actually designed to protect your skin is bound to cost a little more than its counterparts.
3. Overall Look
Conventional makeup products are basic. Though, these days there are specialised products with techniques like HD and airbrush makeup that are used by makeup artists for creating bridal looks. HD makeup involves high definition powder-based products and gives you a well-defined look. Airbrush products use liquid-based products applied through an air gun that gives you even-toned, picture-perfect look.
Mineral makeup, on the other hand, is used to create a dewy and natural look.
Mineral Makeup Benefits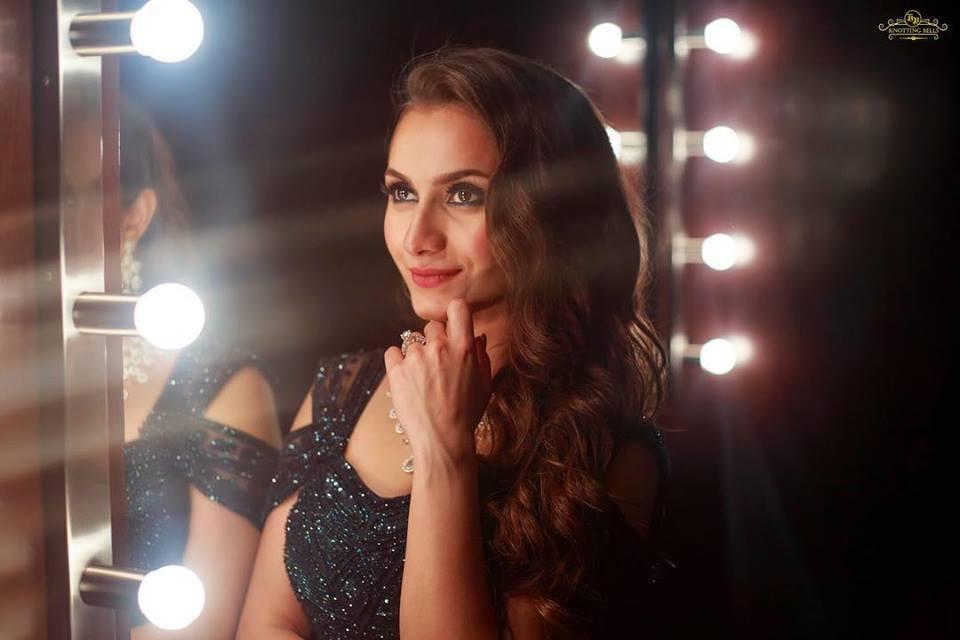 1. Sensitive skin - Mineral makeup is best suited for sensitive skin. If you have acne on your face or any other kind of eruptions, it's your best bet. It would ensure that you don't have any breakouts after your big day.
2. Long-lasting - The ingredients of mineral makeup don't expire as soon as they do for conventional makeup. Since it is basically just compressed minerals and does not contain any additions of wax or oil.
3. Protective shield - Mineral makeup works as a protective layer for your skin from the outside substance that your skin might get exposed to. Minerals are beneficial for the skin and mineral makeup combines health benefits with beauty benefits.
4. No synthetics - Mineral makeup doesn't contain any synthetics and is less likely to irritate your skin. So you rest assured that your natural glow won't fade away after regular application during the wedding celebration period.
5. No clogged pores - Mineral makeup is placed on your pores and not inside them, hence it doesn't clog your skin and let it breathe.
6. Natural coverage - The coverage you get from mineral makeup is natural, and it looks healthy as well as sheer.
7. Water resistant - Mineral makeup products are water resistant and don't melt off quickly.
8. Sun protection - Mineral makeup protects your skin from sun rays as they usually have an SPF. Minerals that added to sunscreens to make those products protect you from the sun rays are present in mineral makeup as well. Thus you don't have to worry about applying an extra layer of sunblock.
Mineral Makeup For Brides In India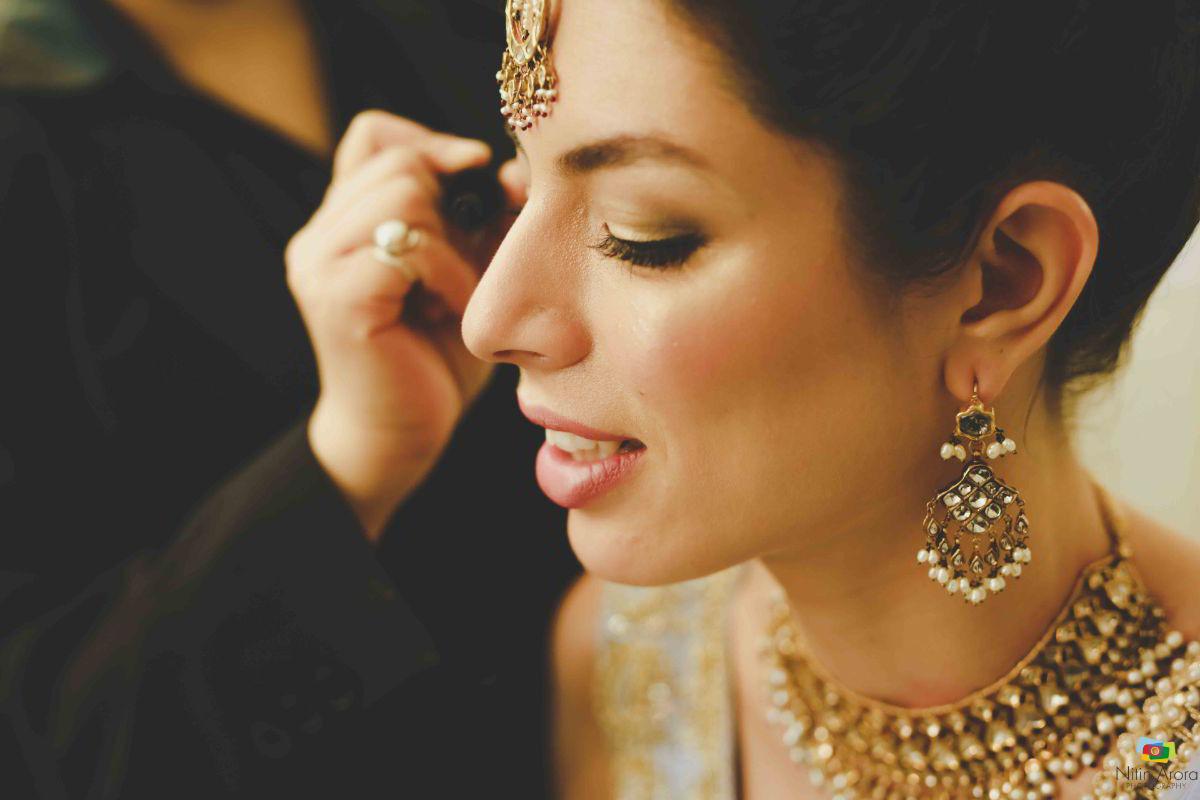 With HD and airbrush techniques taking over the beauty market, it's tough to make a decision if you should opt for mineral makeup or not. Well, we are here to help you with that confusion. You can use a mix of HD and mineral makeup or just mineral makeup for your bridal look. However, airbrush and mineral makeup don't go along. Here are a few reasons you can give mineral makeup a try:
1. Less is more
Mineral makeup products are extremely light on your skin. Doesn't matter if you want an elaborate makeup or a basic makeup, if you choose mineral makeup products as your base, you can practically apply anything on top of it. Mineral makeup works like a cream and hence, all the products you apply on top of it won't clog your skin pores. Liquid makeup and compressed makeup products contain added preservatives and binders that cause side-effects to your skin. Mineral makeup is dry and, literally, is just tightly pressed beneficial minerals.
2. Healthy & seamless
It is, by far, the healthiest makeup option for your skin. It lets you pores stay naturally open and you don't feel heavy. Mineral makeup is as seamless as makeup can get. Minerals used in mineral makeup have beneficial effects on the skin. If you have breakouts, you can use mineral makeup and if you are worried you'll get breakouts after an evening with heavy makeup, to your good luck, that won't happen either. It'll keep your skin happy and healthy. It is gentler on the skin in the opinion of most dermatologists.
3. Looks amazing in photographs
Mineral makeup looks as good as HD makeup, which means that your pictures will look stunning. If you're tensed about your makeup melting off or looking cakey, mineral makeup is your best bet. It's water resistant and doesn't come off easily. Rest assured, your pictures will look great. It will give you the satisfaction of your regular makeup after setting spray by staying in place without the setting spray.
Get, Set, Buy - Securing The Right Mineral Makeup In India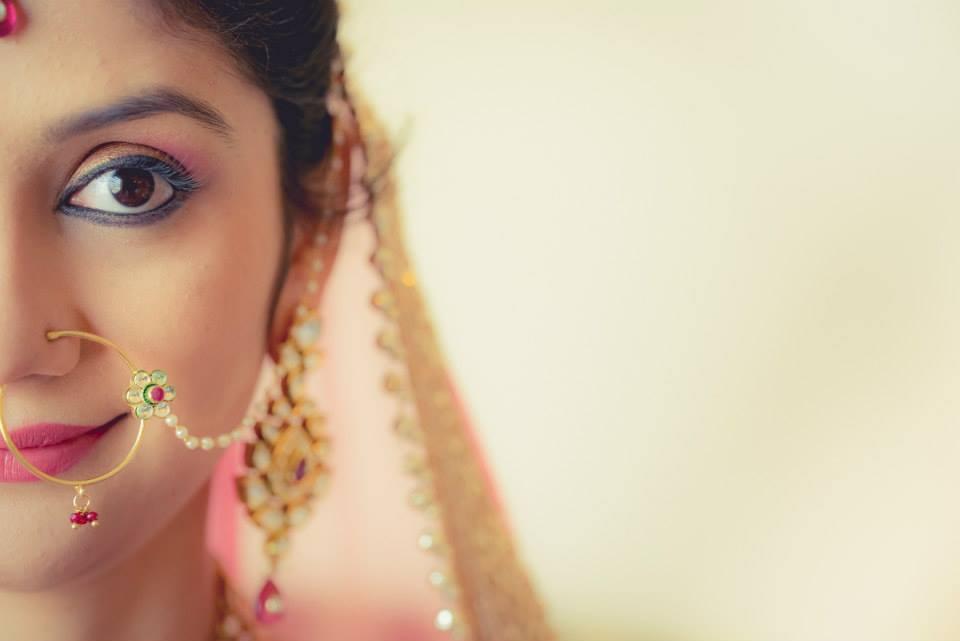 Loved the mineral makeup experience during your bridal makeup session? Then, take it a step ahead and consider buying your own makeup products for your bridal makeup kit. Here are a few things you need to keep in mind before you say 'I buy' to these products -
1. A water-based makeup palette
Contrary to conventional makeup palettes, mineral makeup is not at all acrylic or oil-based. That extends to all of the items up for consideration - from foundations to browliners, eye shadows to primers and blushes.
2. Get derma approval
Though this set of makeup is as organic as possible, it would still be prudent to get a consultation from a dermatologist before you choose to stick with a mineral regime. These products often make them cut as they are free from mic, talc and biron, but it never hurts to be sure.
3. Get a setting powder
These pigmented products are powder-based in nature and need to be set firmly into place, unless you want things to go south and smudge or (God forbid) seem out of place. Get one that works specifically for mineral makeup (though try an American import that's FDA approved to be absolutely sure).
Are you going to give mineral makeup a shot as your bridal makeup? Do tell us in the comment section below.