HD Makeup: All You Need To Know To Ace Your Bridal Look
Need a stellar bridal look? Then, maybe it's time to go 'High Definition'. Find out everything you need to know about HD makeup, including how much you should pay for it! Thank us, later.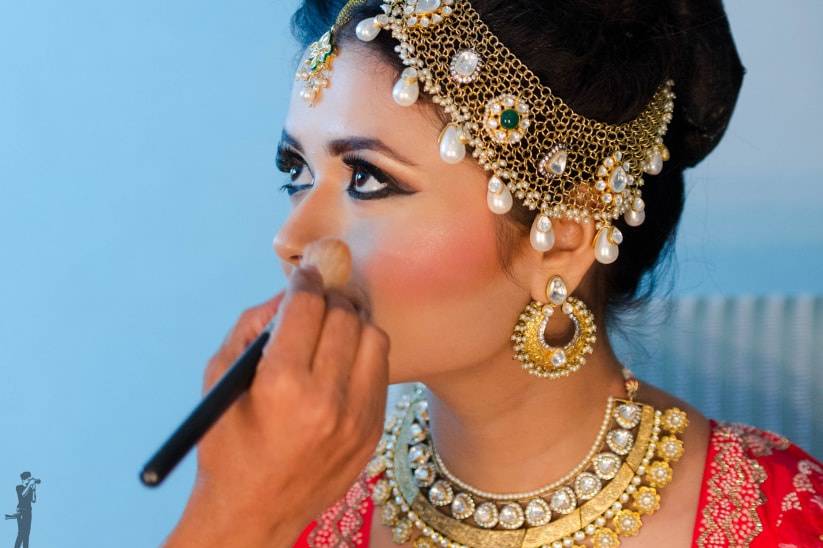 Getting your bridal look spot-on is a dream for every Indian bride. You want a true Lehenga Makeup balance, without going overboard with your makeup palette. Here, we make the case for HD makeup and why you should opt for this much-talked-about makeup technique.
1. What is HD Makeup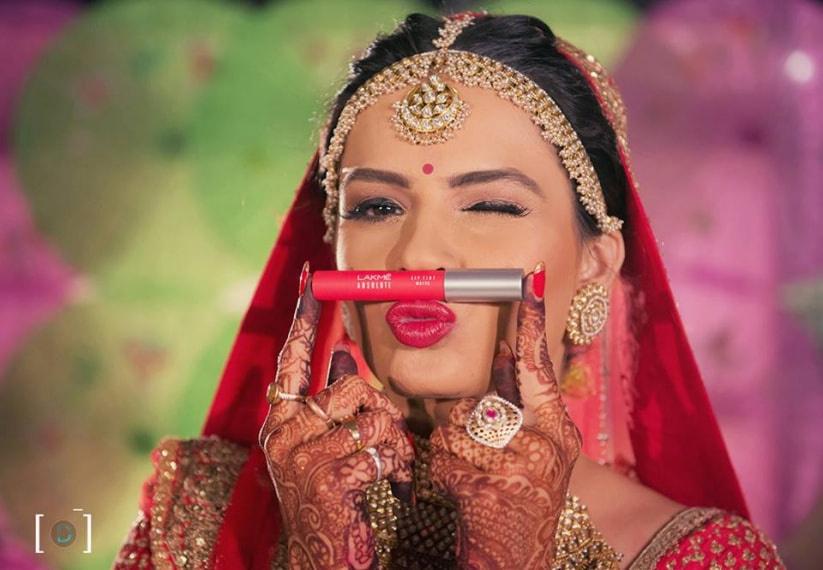 HD or high definition makeup has been a familiar term for some time and you may have heard about it while watching a YouTube tutorial or maybe at beauty or cosmetic store. This makeup technique is an application technique of materials which enhance your best features while concealing your flaws against the amount of texture and volume that can be captured by today's wedding photographers and videographers. Though we all love those life-like pictures, the drawback of these technologies is that they are too clear, so much so, it's almost impossible to hide blemishes, wrinkles, makeup breakouts on camera. It's all visible on the screen and believe us, it does not look nice.
2. How Does HD Makeup Work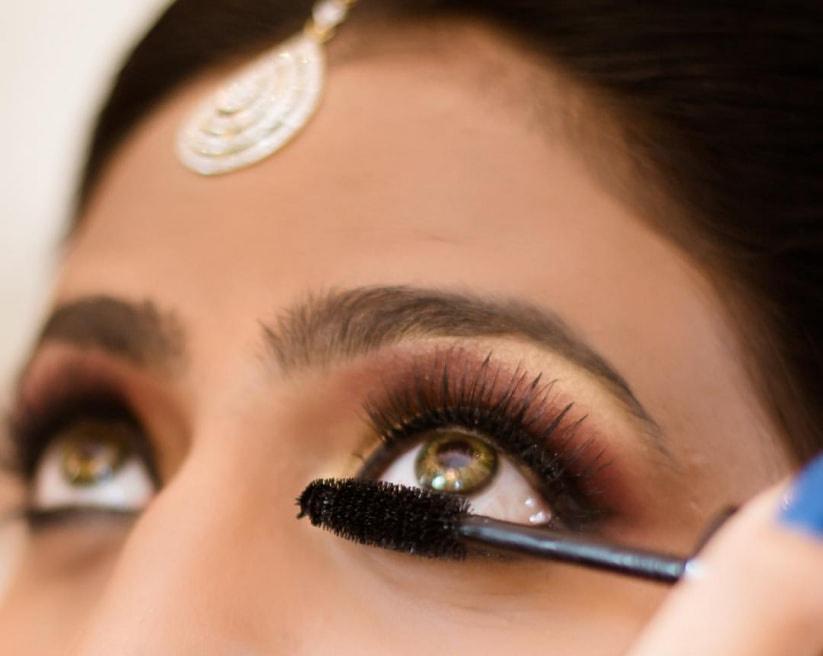 How? With the use of light-scattering and light-reflective particles, the makeup helps to diffuse the focus from your flaws, like in the case of a TV presenter, artist or video artist. This replaces the need for conventional, heavily caked makeup, which would be applied layer by layer and help get a more natural look.
HD makeup is as sheer and as natural as a makeup technique can get. It perfectly manages to even out skin tones and has now gone beyond the reach of select, celebrity makeup artists.
"These days all brides ask for HD makeup and we even suggest them to go for it. You know, with 4K technology, now even in phones, the unbelievable clarity makes it difficult for us makeup artists to cover up the marks and even out skin tones. Every bride wants to look pretty. Wedding pictures come in later and no one wants to get disappointed looking at themselves, right? You won't believe but even wedding guests ask for HD makeup now," explained Suhana, a makeup artist.
If you are on-board to experiment and look exactly as defined as the people you watch on TV, say goodbye to makeup breakouts and learn the A to Z of HD makeup now.
3. High Definition Makeup Advantages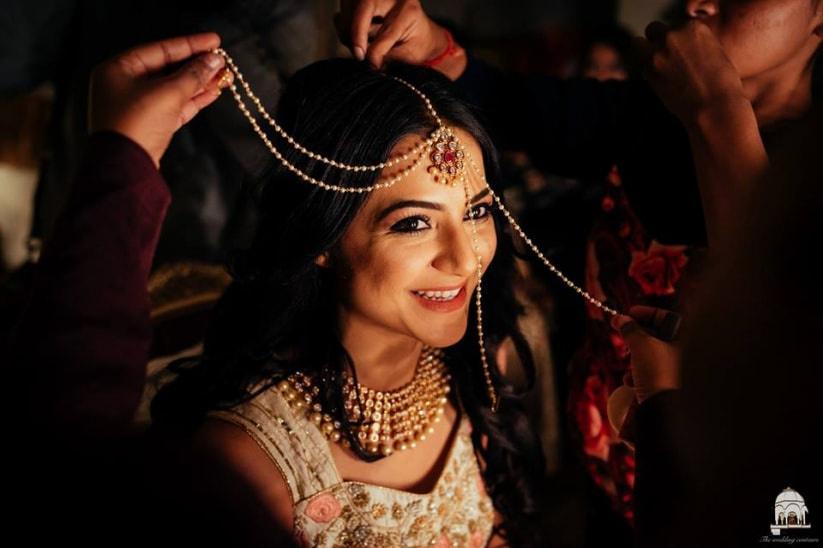 Thinking beyond basic makeup kits, bridal makeup is all about the superior product, product application, a good overall bridal look, which would stay through the entire event. So, why switch to HD makeup?
4. Here are the advantages for HD Makeup as your choice in Bridal makeup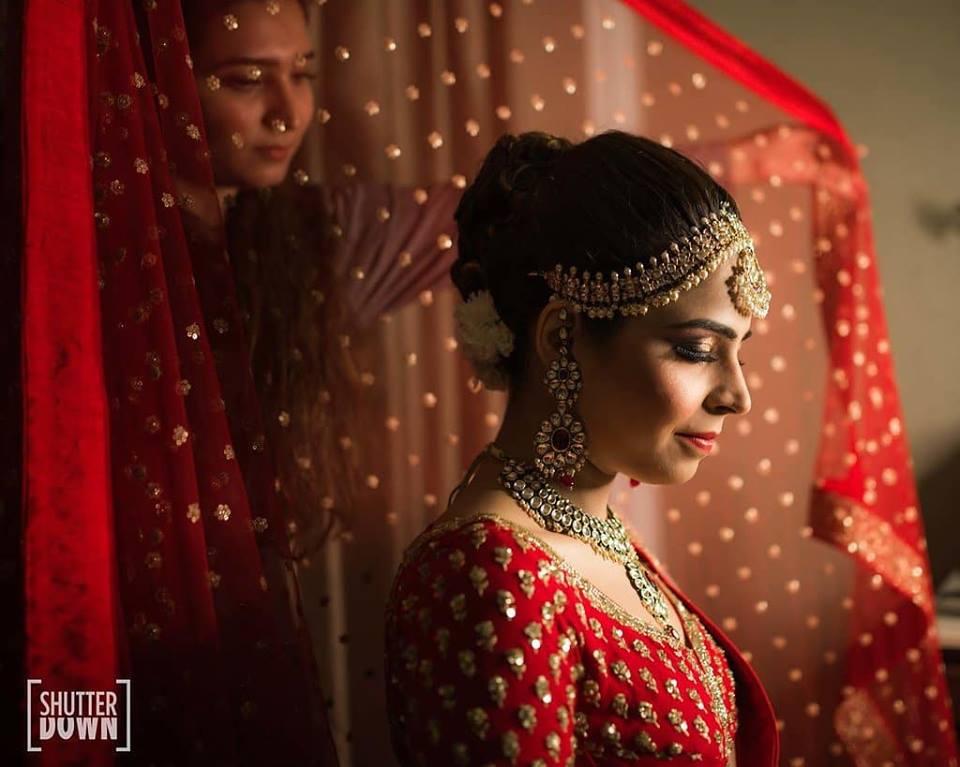 Kind of products
Finely milled powders, though many products claim to be good for high HD or ultra HD. So, credits are also due to the bridal makeup artist applying the makeup. There are still products from Makeup For Ever and Smashbox if you ever wish to get some for home.
Fine cover for blemishes
As discussed above, HD makeup provides a fine, sheen cover that would hide any signs of acne or facial blemishes, especially if they're being filmed by an HD camera,
Silicon light-reflecting particles
The silicon, light-reflecting particles are also used for a mattifying effect.
More 'natural' makeup look
Vis a vis heavy makeup options (something we have discussed in Bridal Makeup), this makeup technique helps you get a more natural effect.
Though, there's a trick. If you just go ahead and simply use these HD products whichever way you like, you went achieve the desired, picture-perfect look we are talking about. The key is how to use these products perfectly, with assistance and then you can create a high definition look.
5. HD Makeup vs Airbrush Makeup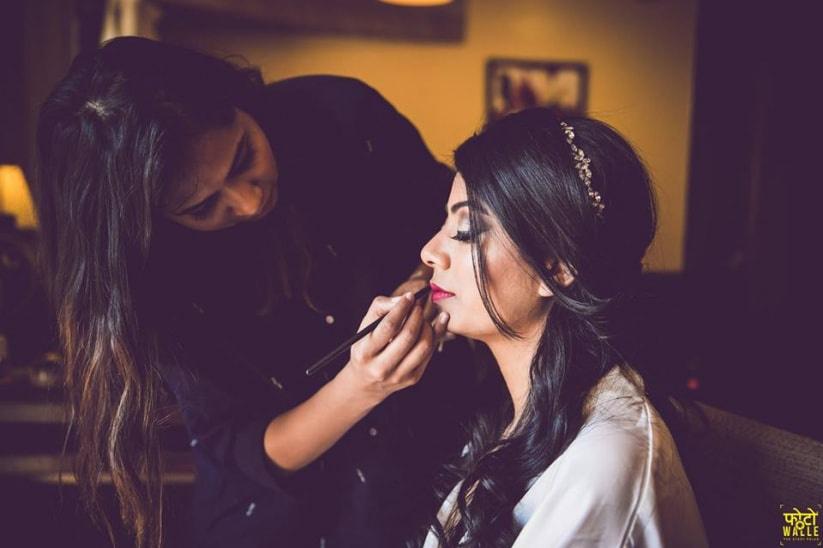 The two forms of bridal makeup are application techniques that have been quite in the rage for the recent Shaadi season. When we compare the two together, here are a few things we are able to clarify:
Application technique
While HD makeup is a powder technique, that can be brushed into place, Airbrush requires an applicator brush, This special brush is used to apply coat upon coat of light makeup.
Lasting ability
In comparison to airbrush makeup, it is said that HD makeup doesn't last as long as airbrush makeup does. The makeup stays on for a longer duration which is ideal for a bride who needs to sit through her Pheras all night long. These makeup products have mattifying agents and hence, they are perfect for brides who have oily skin. Airbrush makeup products are water resistant than any other form of makeup.
Overall look
HD makeup application tends to have a mattifying effect, vis a vis the airbrush, which is kept relatively moist.
Costs
The costs for HD makeup and Airbrush makeup are pretty much the same when it comes to professional makeup artists, which is around ₹30,000 - ₹40,000 on an average. Whereas, if you get it done from a makeup salon, the prices vary according to your needs. They have different packages which also include pre-bridal beauty routines as well. So, visit a few places prior to your big day and then choose one that suits your budget and preferences the most.
6. The Bride Who Chose HD Makeup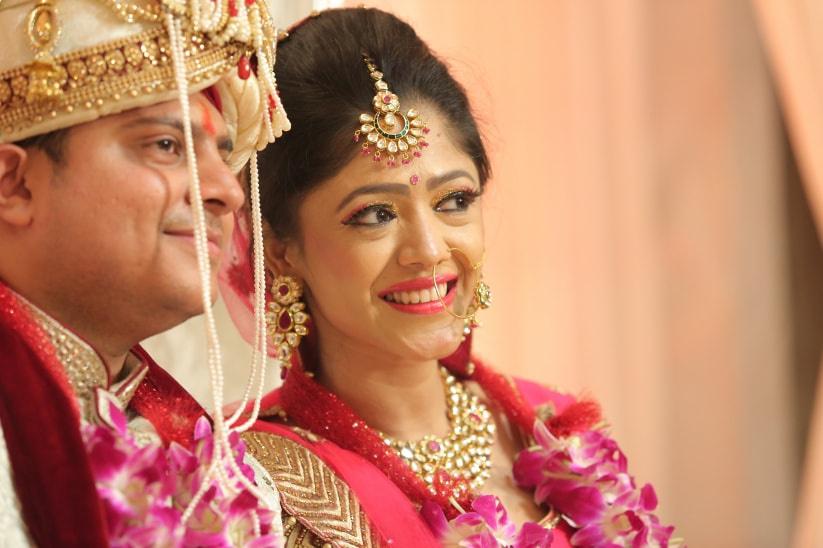 We spoke to Tanvi Srivastava, who got married last year and went for an HD makeup technique for her bridal look. "To be honest, I am not someone who loves makeup. I don't use it on an everyday basis and so I was extremely cautious about which makeup technique I should go for. I chose HD makeup because I wanted the artist to blemish my breakouts. I loved my final look, though I do feel HD makeup doesn't really last long," she explained.
Weddings are arguably the most photographed celebration in a person's lifestyle especially if you are the bride or the groom. Whether you're getting married yourself or are attending a wedding party, you're going to have phones, cameras and video cameras pointing at you all day and at all times. And, believe us you cannot escape them no matter how hard you try. Therefore, to have a spotless makeup is an essential benefactor to ensure that every click is perfect, candid or not. You cannot afford to have any a single bad picture. Can you now? This is why to know what kind of makeup works best on your skin and complements your overall look is an absolute necessity. So, for all the ladies who are considering to get a full-blown HD makeup, we hope this piece of information provided you with all the necessary details. So, make an informed decision and get in touch with a makeup artist right now and put your game face on!
So don't wait and make your HD makeup bookings with a bridal makeup artist now.