5 Indian Traditional Wedding How-Tos That Will Help With An Awsome Wedding Experience
Wish to host a grand Indian traditional wedding experience? Here's our guide on how to get the crucial elements right that would make your bridal day truly pop in the memories for your guests and your loved ones.

The grand Indian traditional wedding is a spectrum of emotions and experiences - from funny to nostalgic, painful to bliss-worthy. With all of these experiences it becomes a whirlwind journey for the bride, groom, their loved ones and all of those who've been invited onboard for this journey. Here we've curated a repository of all of the notes that add their flavour to the festivities.
Different kinds of Indian traditional wedding experiences: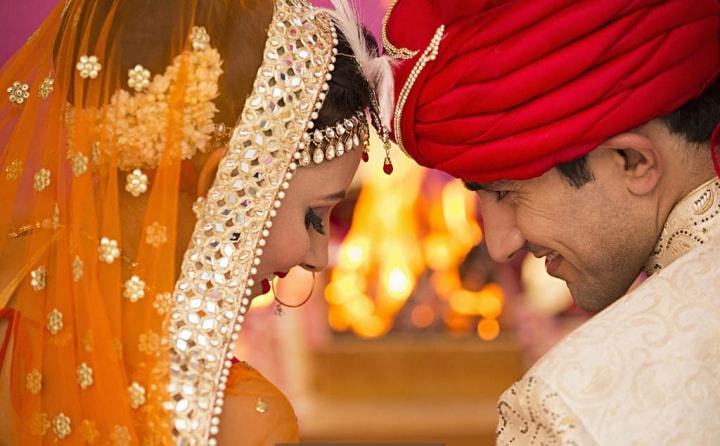 Ever wondered how some of the most charming weddings are the ones styled in a traditional manner? Indian traditional weddings are, in fact, the source of the nickname 'big fat Indian wedding'. If you are planning on having a traditional wedding experience, here are some key tips that will enhance that factor.
1. Stick to a theme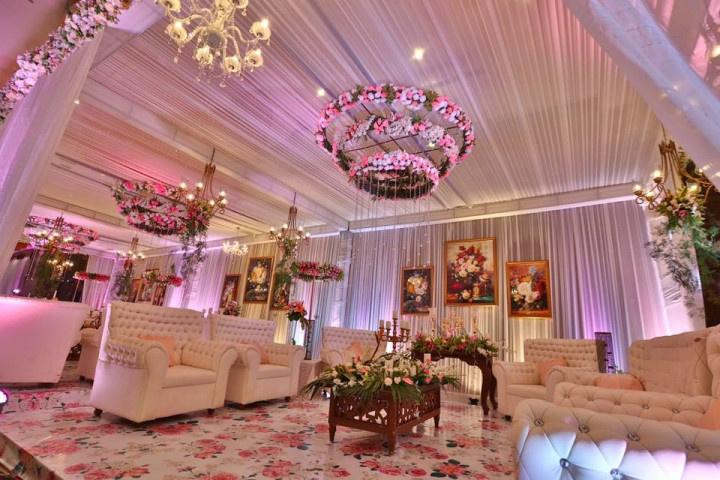 A wedding theme these days is not just about the wedding decoration inputs one chooses for their big day, but all of the elements that add to the look and feel of the festivities. From outfits to favours, the wedding cake to even the kind of Indian traditional wedding ceremonies you incorporate into your big day - it all comes here.
There are several options you can choose from when it comes to themes. You don't need to deviate from all things classic for this. Pick a theme that suits you best such as say, wedding flowers and work around it to help bring all the elements together. A theme will add more character to your wedding and make things all the more memorable. Make sure the theme and wedding traditions fuse well together.
Here's how you choose your wedding theme:
* Take inspiration - Browse catalogues and wedding websites
* Plan surprises for your guests
* Choose your outfit, menu and decor accordingly
2. Add family heirlooms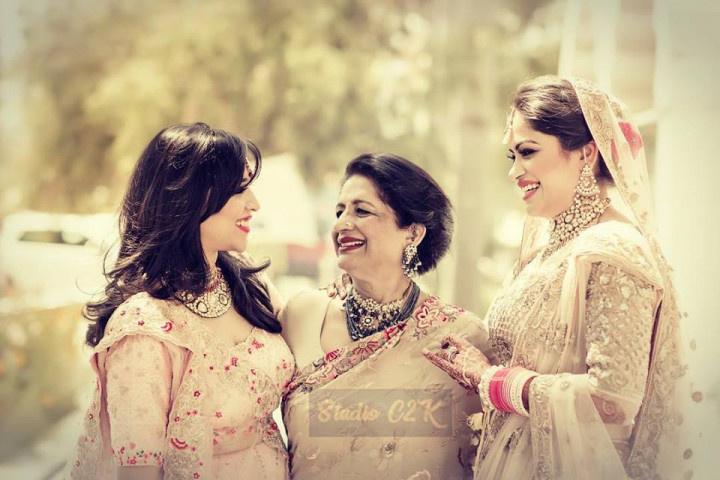 If you really want to keep things traditional, a great way to do that is by including symbolism from the family. It could be anything – from the bride wearing her mother's wedding outfit to putting up old pictures all over the wedding hall, and more. This will make your experience unique and extremely special.
You'll also win brownie points from several family members for such a thoughtful gesture.
Here are some Indian traditional wedding heirlooms you can incorporate into your big day:
* Bridal outfit
* Bridal jewellery
* Groom outfit
* Groom accessories - A lavish wedding haar, an ornate heirloom sword
* Getting married with your family prayer books / religious books
3. Find a dress code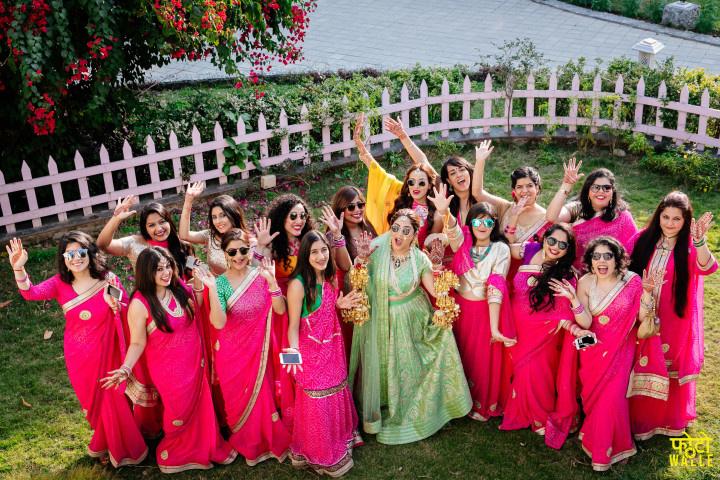 If you really want to keep things right for your Indian traditional wedding experience, ask your guests to turn up in their traditional best. This may feel a little awkward for you to ask but it'll really pay off on your wedding day. Most of your wedding guests will end up getting excited about the challenge and find ways to incorporate it into their wardrobe. You'll be amazed at the responses you get!
Here is how you can set a dress code -
* Coordinate your outfits (bride and groom)
* Set a dress code for bridesmaids and groomsmen
* Get a set of accessories which would remain common (dupattas or safas)
4. Turn to popular culture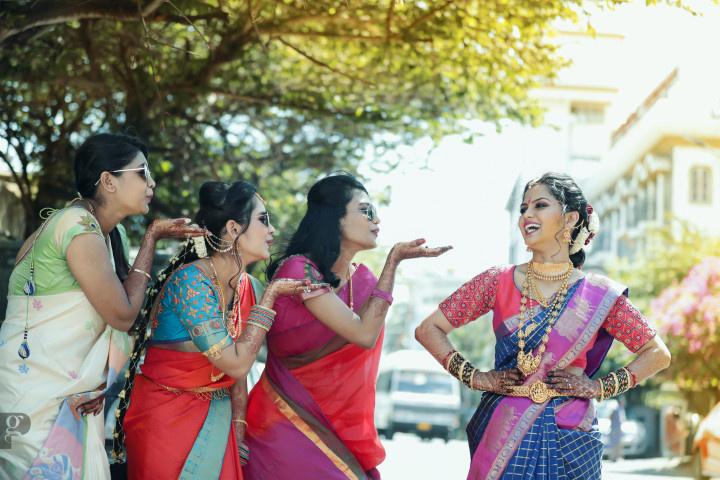 When in doubt, turn to popular culture for help. Movies and music will give you a lot of ideas, and you'll be able to get a lot of inspiration. You'll also get a fair idea of certain traditions you can incorporate into your wedding ceremony. Make sure you cross-check everything with experts and experienced people to avoid any slip-ups. You can even include popular wedding songs from the 60s and 70s to add nostalgia making things even more special.
To get a retro theme up for an Indian traditional wedding experience, here are a few things that can help you:
* Set the wedding decoration to match the theme - a retro theme is first about look and feel
* Plan a musical playlist accordingly
* Weave in traditions to your ceremony list
5. Incorporate ethnic traditions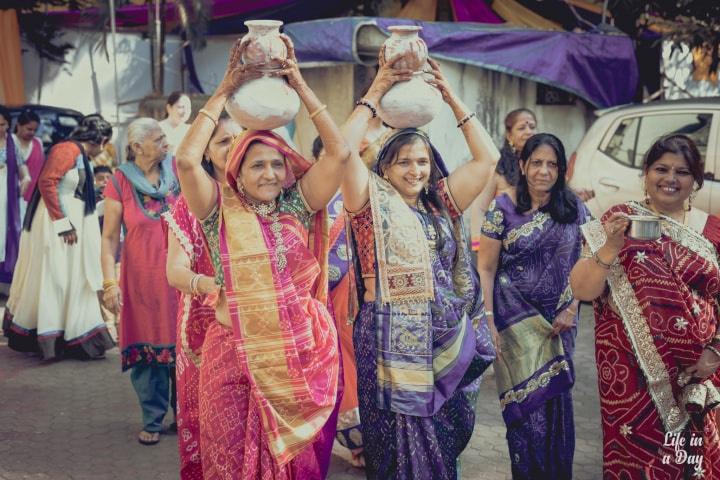 This may feel a little hard to do but it'll really help establish a traditional Indian wedding experience. Pay special attention to details and make sure you do your research well on traditions and customs. Ask the elderly members of your family for advice and also consult a wedding planner while finalizing the wedding details. Turn to the past– your culture and heritage while brainstorming and zeroing down on the best ideas for the wedding.
You must have realised now that hosting Indian traditional weddings can be easily done by focusing on a handful of thing to bring out that factor. Even if you don't believe in the wedding superstitions and traditions, you can still follow some of those simply for entertainment. And you can also add some popular wedding games to the mix.
We'd love to hear from you about how you converted your nupitals to an Indian traditional wedding experience. Don't forget to comment below.