11 Effective Wedding Shopping Hacks To Smoothly Select The Outfit of Your Dreams
Have inspiration, ideas and dreams for your wedding and yet a budget to cover it all in? Here are some tried-and-tested wedding shopping hacks that will help you get the best of both, with ease.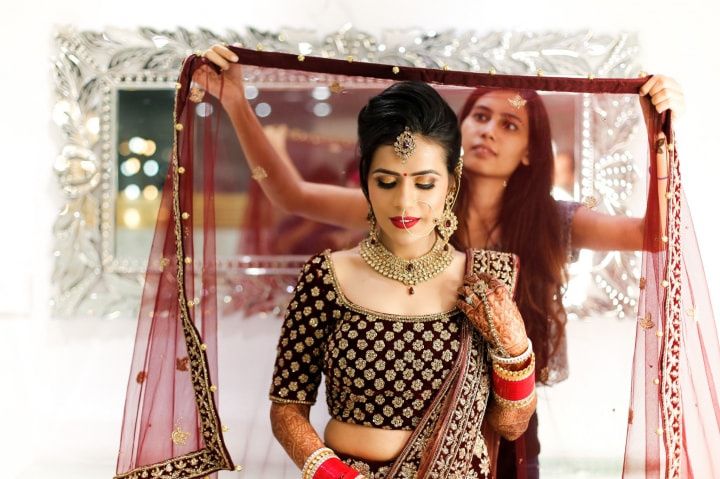 When getting ready for your wedding, the toughest thing to do would be the set of wedding shopping trips you would need to take across the city. It would be for your outfit, trousseau, makeup kit and a large number of gifts for everyone involved. There's also a long list of bridal accessories you would need to complete each of your signature looks.
To help you navigate through it all, here is a list of easy-to-practice wedding shopping hacks to get the most of your grand Indian wedding experience - at a fraction of the total price.
1. For The Bridal Outfit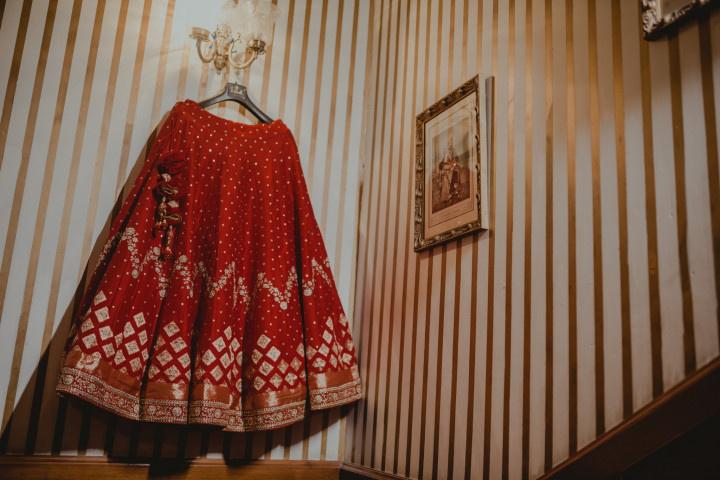 This would be the biggest focus of your wedding shopping spree - finding the right outfit for your 'I-do' moment. Finding the right bridal outfit is not a one-off exercise, to be covered in a single trip. It requires a lot of research, window shopping, trials and much, much more.
Here are some hacks that will help you reduce the time involved, the heartache and fit your budget -
A. Create your own outfit idea -
Take inspiration from Pinterest, bridal glossies, Instagram and the latest fashion shows on what's in and what's not. Based on this research ask yourself some clear, focused questions on what you want your bridal outfit to be - in type (saree, lehenga or dress), form (loose, tight, fit to form), season, colour, fabric.
Next, add a cost segment on top of this research - on how much each lehenga fabric would cost and what would the difference be if you chose a store-bought bridal lehenga or rope in a boutique/designer for one.
B. Buy or rent?
Nowadays, many Indian brides are choosing to go for lehengas on rent rather than invest the dough involved in one. Based on your wedding budget, give this an honest thought as you can get a Sabyasachi on rent for a fraction of the price as compared to purchasing it.
You can use the money saved as an investment for your honeymoon or even as part of the downpayment for your new home.
C. Make it to end-of-season sales:
Instead of buying in season, choose to buy your bridal outfit at an end of season sale. Consider this - even big budget designers like Tarun Tahiliani and Rohit Bal hold stock clearing sales for outfits. And if you're bound on scoring a designer outfit for your bridal finery, go for it within your budget.
D. Choose form-flattering fits, motifs and designs:
The best way to shine in your bridal outfit is finding one that flatters your form the most. Discover which lehenga would suit your body type before buying one (especially online).
This means that you're cutting down on alteration costs and know exactly what works for you, cutting down on the number of outfits you would have to try.
E. Trial, Repairs and Replacements:
If you've chosen to buy your lehenga or saree, go for trial and fitting sessions before picking it up. Ask them also for their repairs and replacement policy in case something require a stitch or two.
2. For Bridal Accessories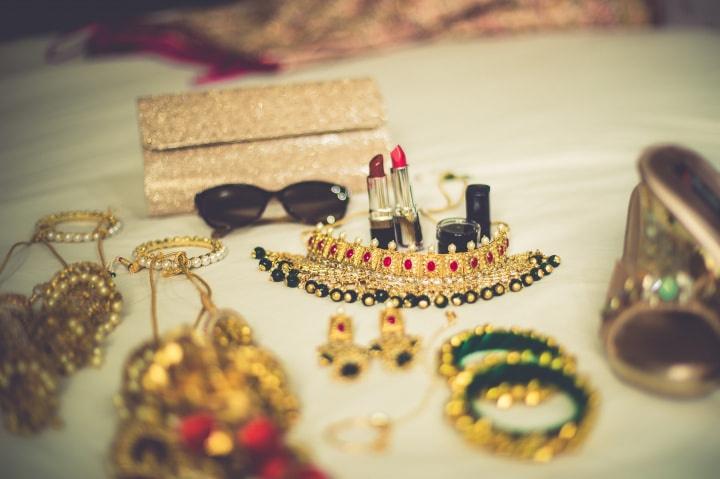 Often, it's not the big things where we spend most of our moolah on a wedding shopping spree; it's the little ones. It could be the need for the right bridal dupatta to go with your outfit, hair accessories, bags or belts and clutches. Here's how you stay on top while shopping for these Indian accessories.
A. Go with outfit swatches and samples
Yes, there are many pretty things available in the bridal shopping market, but they need to work with the kind of bridal look you have in mind as well. So, take swatches of your outfit and your inspirations on your wedding shopping spree.
B. Buy from wholesalers, manufacturers, large markets
In a country like India, it's relatively easier to source knick-knacks from large scale bridal shopping centres, rather than go to plush malls and upscale vendors.
For example: In Delhi, these would include Lajpat Nagar, Sarojini Nagar, Chandni Chowk, Rani Bagh, Rajouri Garden.
You would be able to score more variety at a lesser price. Purchasing raw materials and then going DIY (like latkans for lehenga or fabric for dupatta also helps you cut corners on the wedding budget).
C. Repurpose from thrift stores
Repurpose your wardrobe favourites for your big day by adding brooches, dupattas to your chosen outfits for your wedding functions. You may also pick up thrift store alternates instead of high-fashion finds.
If your look includes an elaborate hairstyle, find out what all are needed to make it through and then ask your stylist about the items he/she would be able to provide to you.
3. For Bridal Jewellery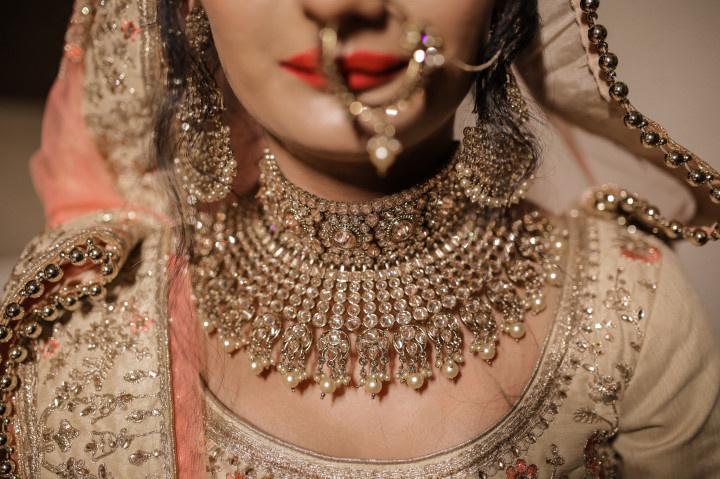 What makes your bridal outfit really pop is the perfection you achieve on top of it with your chosen finds in bridal jewellery. Depending on your budget, you could opt for authentic necklace sets and elaborate heirloom items or fine, imitation jewellery.
Here are a few wedding shopping hacks to sail through it:
A. Borrow, honour hand-me-downs
Heritage and love have no bounds, especially if it is coming from the treasure trove of your mother, grandmother or even a close soul sister. Honour these pieces instead of running around for expensive bridal jewellery for yourself.
This would also cut down on your spends for the big day. Considering that heavy bridal jewellery is often packed away after the wedding, you may call it money saved.
B. Rent your jewellery
For expensive finds, you can get a really good deal with bridal jewellery on rent which matches your bridal outfit to a T. In such a case, you can opt to choose your baubles in contrast to your outfit as well.
Here's how you can match your jewellery to your lehenga.
C. Buy from large markets
Go on a shopping spree in larger, bridal markets. For instance, there is Chandni Chowk, Shahpur Jat, Patel Nagar, Lajpat Nagar and Sarojini Nagar in Delhi to pick up baubles. Similarly, in Mumbai, you could spot these finds on Fashion-street, Kurla and Juhu.
We hope these wedding shopping hacks help you wade smoothly through to the outfit experience of your dreams.
Start your journey with our bridal lehenga vendors.