9 Chandni Chowk Lehenga Shops Where Every Bride's Dreams Come True
Ace your bridal shopping trip to Chandni Chowk lehenga shops with this guide and traversing through the lanes of Old Delhi will be a piece of cake.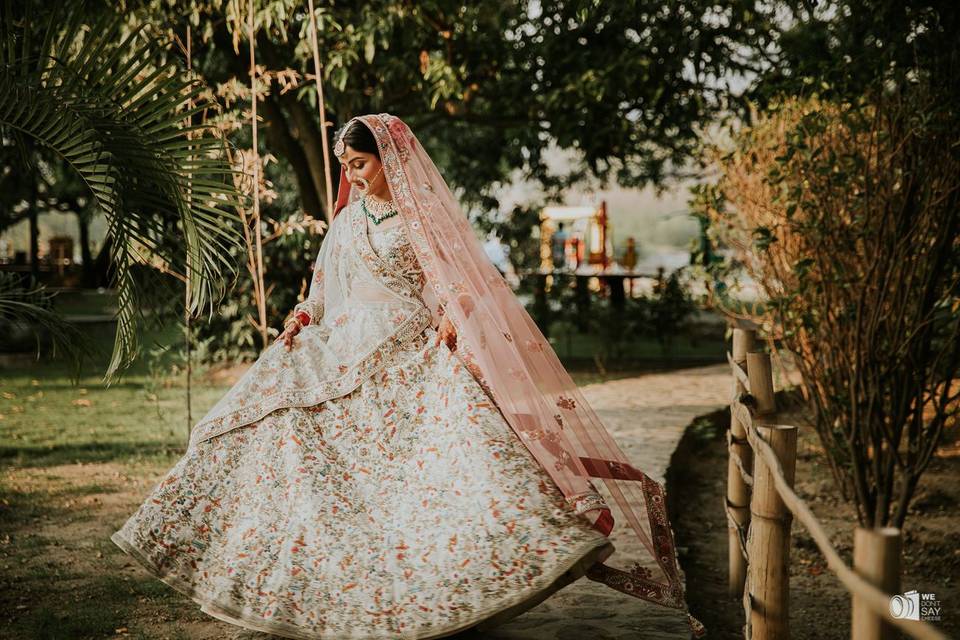 For most Indian brides, the lehenga shopping experience begins and ends at the famous Chandni Chowk market in Delhi. Most of the popular Chandni Chowk lehenga shops have been thriving for decades now and pride themselves on being the shopping destinations for different generations in the family. The streets are a colourful myriad of stores that have everything you need from fabric to pre-stitched sets of clothes that can be fit to wear on your pre-wedding ceremonies like the Sangeet and Mehndi and so on to the main wedding day celebrations in all glitz and glam.
You'll find all kinds of bridal lehengas in Chandni Chowk lehenga shops because the owners of these shops understand the brides of today and keep updating their collections. Ever heard of shops evolving with time and the choice of people? This is exactly what has happened in Chandni Chowk lehenga shops and in fact, it still boasts of being the abode of traditional fashion-wear and you will be impressed by the collections that range from even before the 70's to the contemporary times of Manish Malhotra and Sabyasachi mantras.
If you're new to the Chandni Chowk circuit, refer to our guidebook on making the most of India's famous bridal market.
Top Chandni Chowk lehenga shops
After seeking opinions from your family, friends and friends of friends, you will hear the name of some stores repeatedly. Here we are shortlisting the popular Chandni Chowk lehenga shops where you can start making relevant appointments. Remember, these shops like to keep things professional with scheduled appointments and that's something every consumer should follow too. Bookmark these Chandni Chowk lehenga shops now:
Asiana Couture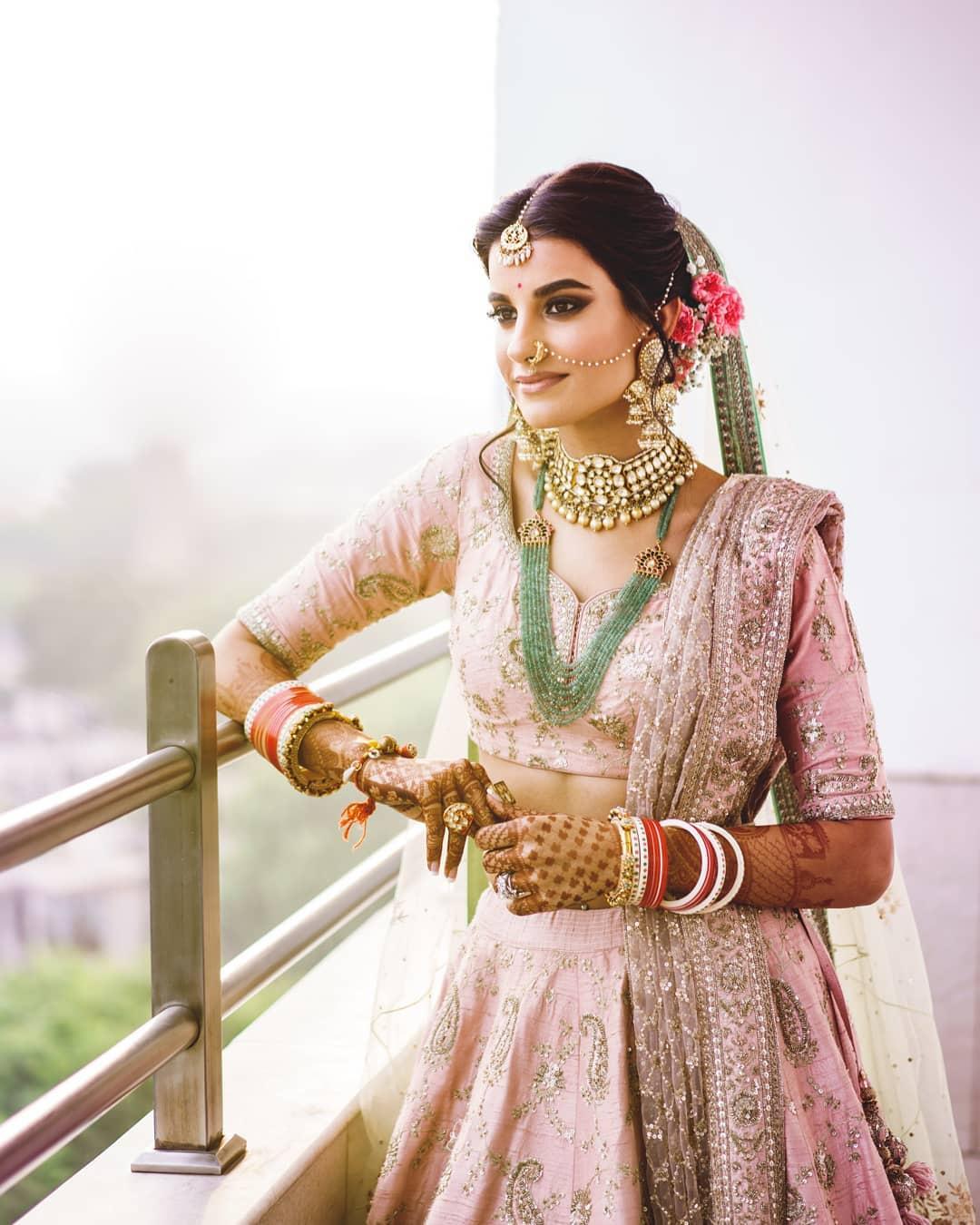 They are most famous for their efficacious designs of bridal lehengas and cocktail gowns. All of Asiana Couture's collections redefine elegance and beauty and they are every modern bride's one of the favourites go-to Chandni chowk lehenga shops.
Shrangar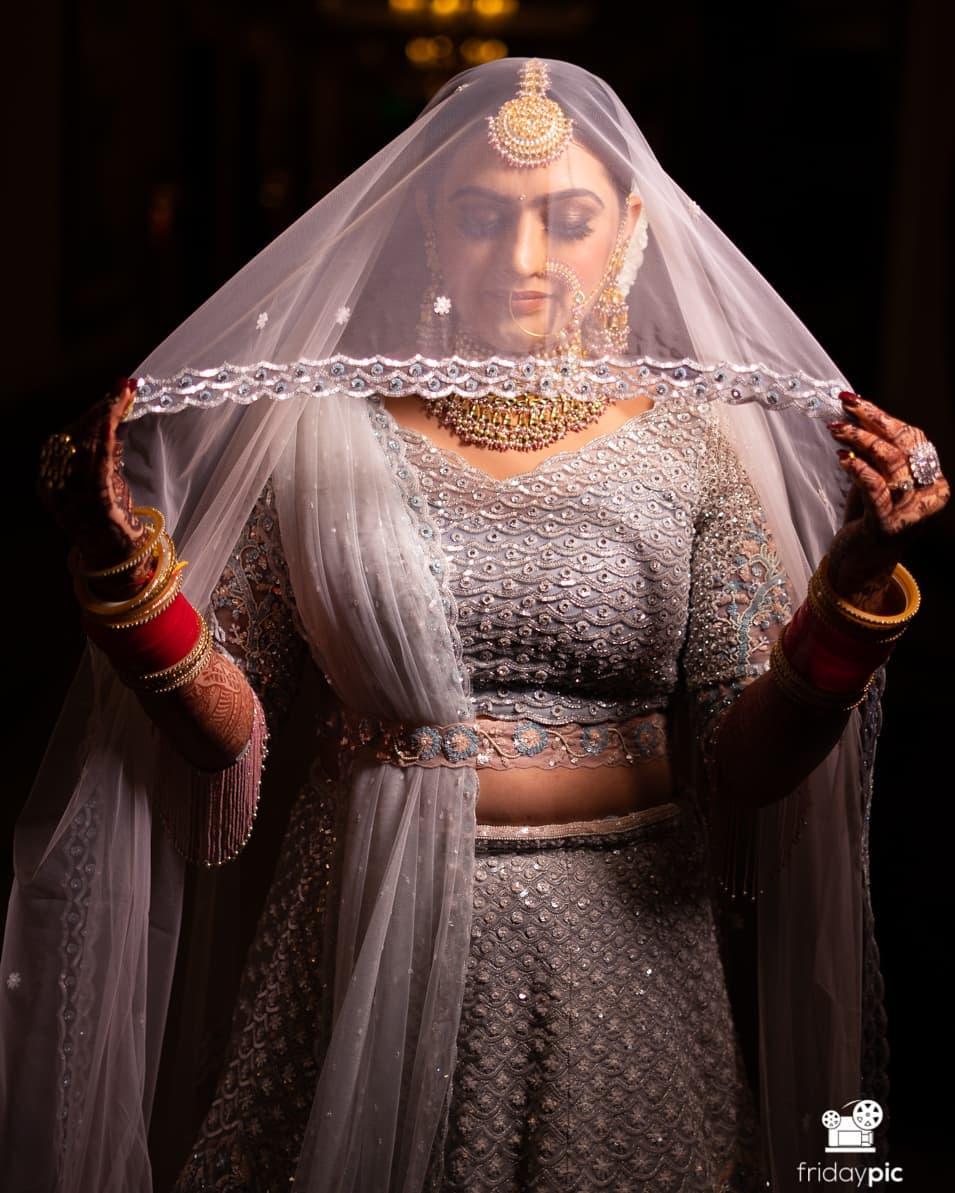 They are most famous for their mastery over embroidery, cutwork and designs. They are experts in refined aesthetics and refined details. Shrangar's expertise lies in intricate zari work, and lehengas of any style, may it be modern, traditional or a blend of both.
Dalmia Fashions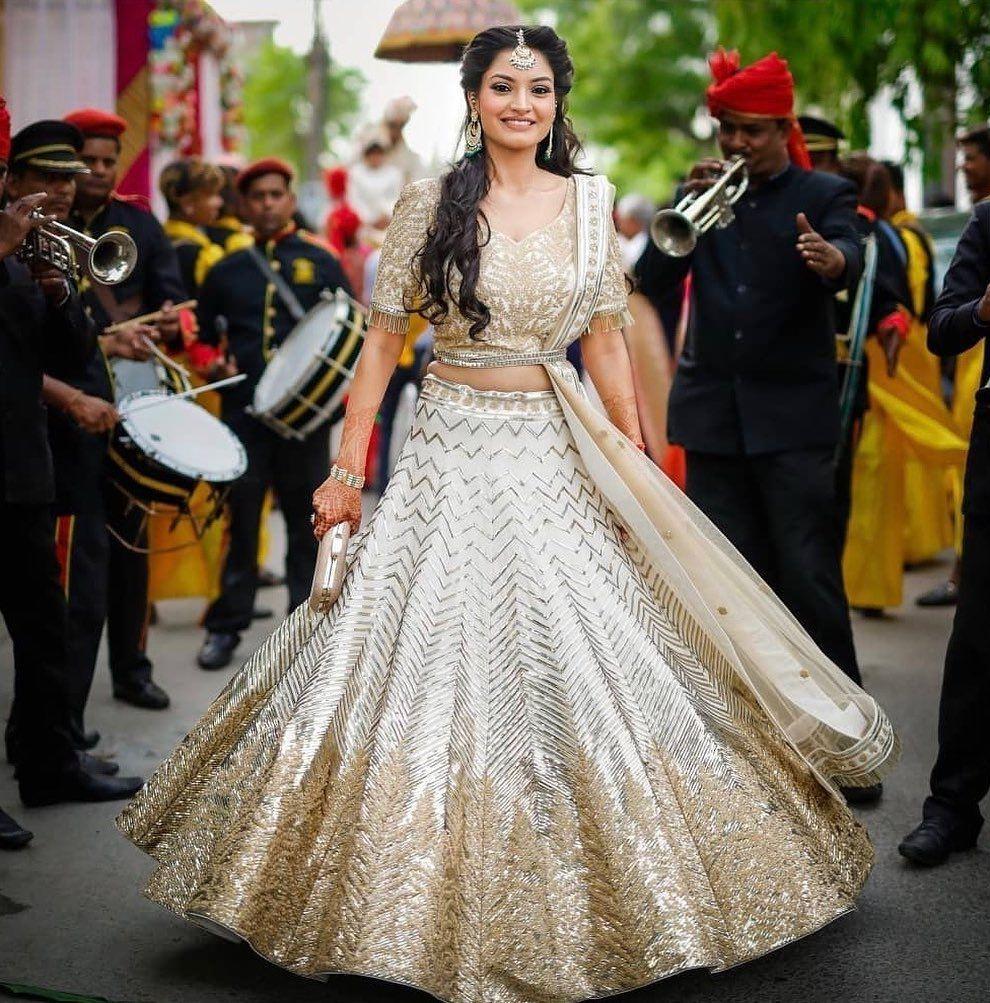 Dalmia Fashions brings life to sophistication and royalty at its very best. Their textiles are finely crafted pieces which reflect the vintage charm with a dash of modern aesthetics.
Om Parkash Jawahar Lal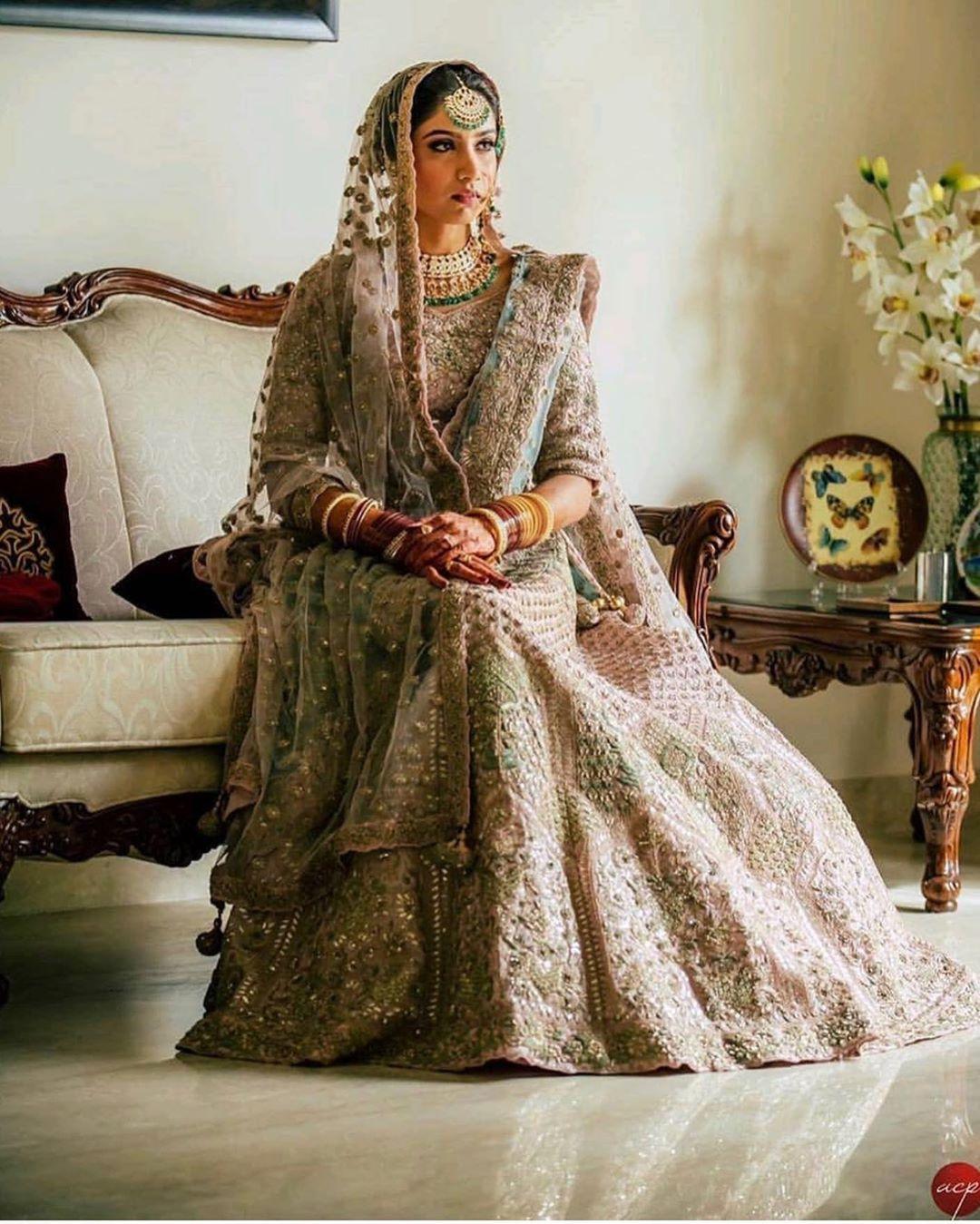 If you wish to wear a bridal lehenga that parallels to some extent Sabyasachi, Manish Arora and the likes of them then you must pay them a visit. The designers at Om Parkash Jawahar Lal are sure to bring your dream lehenga to vision.
Ram Kishan Sarees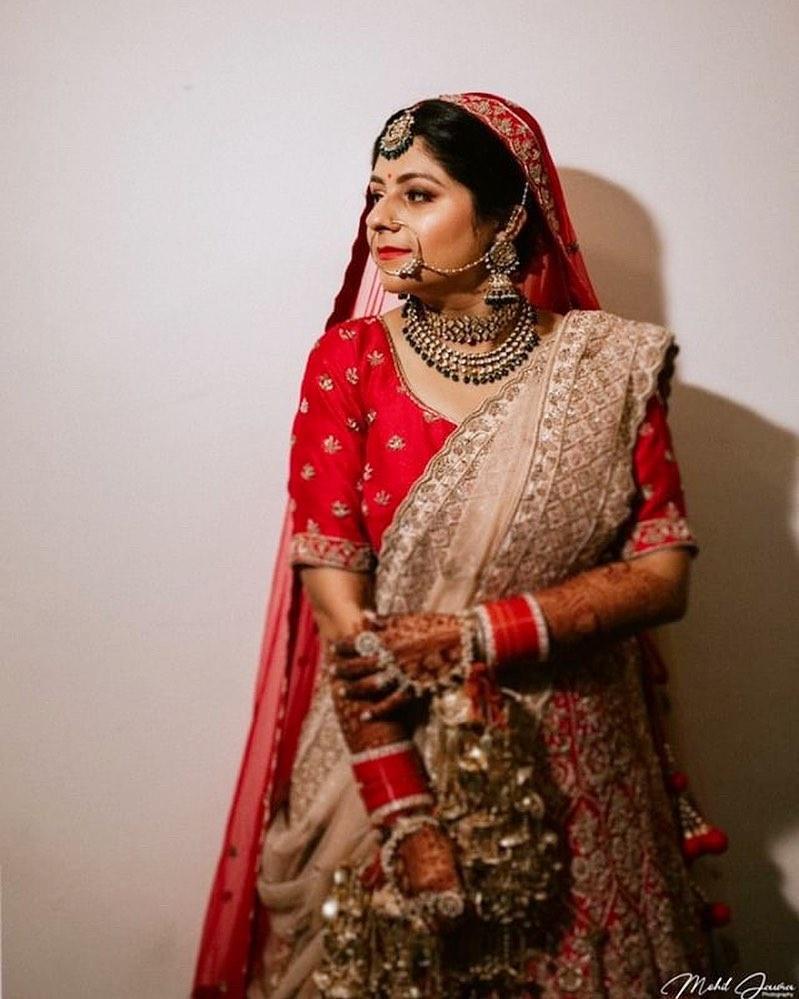 They believe in providing bespoke clothing in terms of design, colour, fits so that you get to wear the outfit that you always dreamed of wearing on your wedding day. From a wide variety of collection and designs, Ram Kishen Sarees are true masters of their art.
Pakeeza Plaza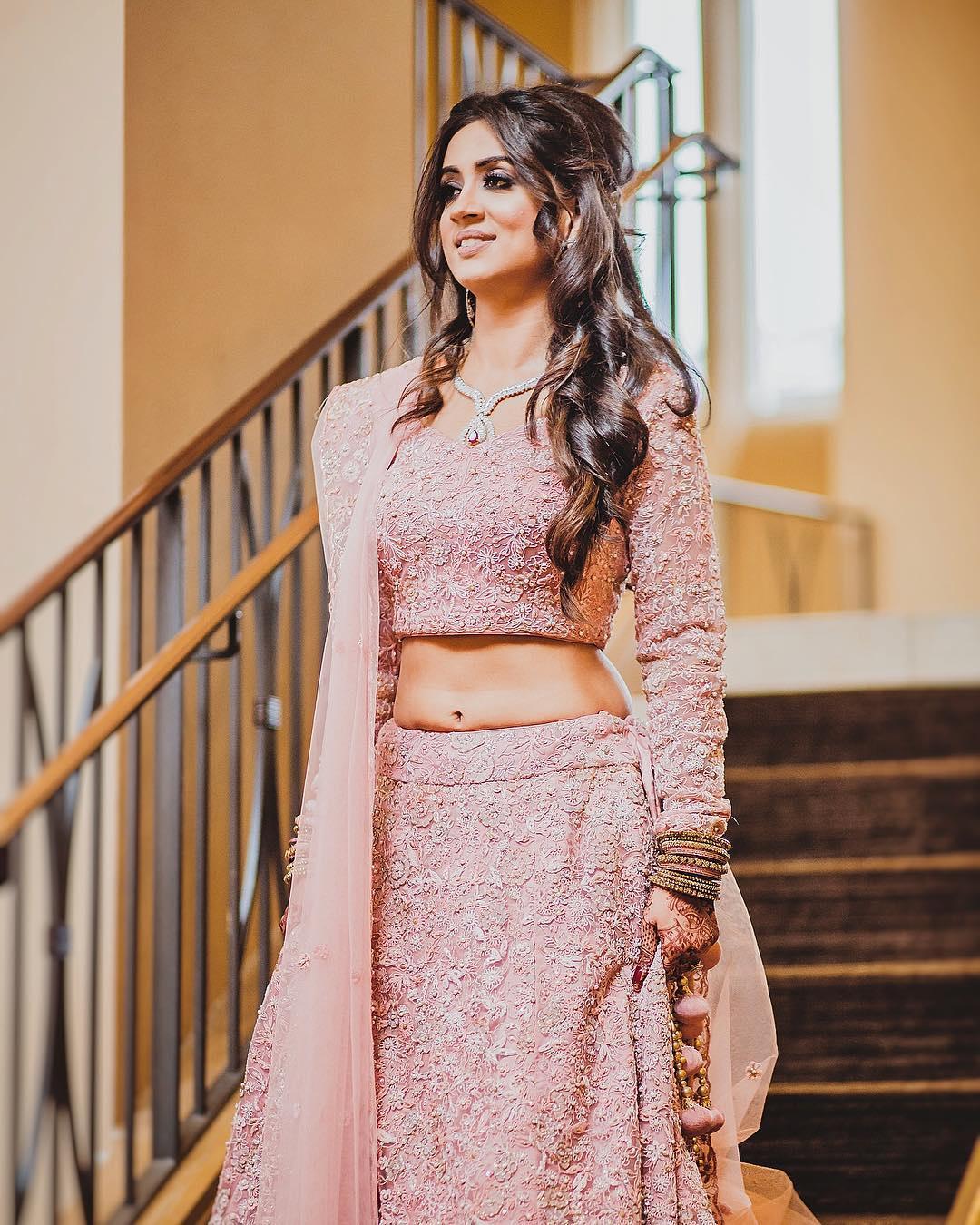 Synonymous with high-quality, detailed work and varieties, Pakeeza Plaza is an absolute paradise for all women who want to shop for a wedding. Their USP is the wide range of latest designs from lehenga to saree to everything else
Sunehree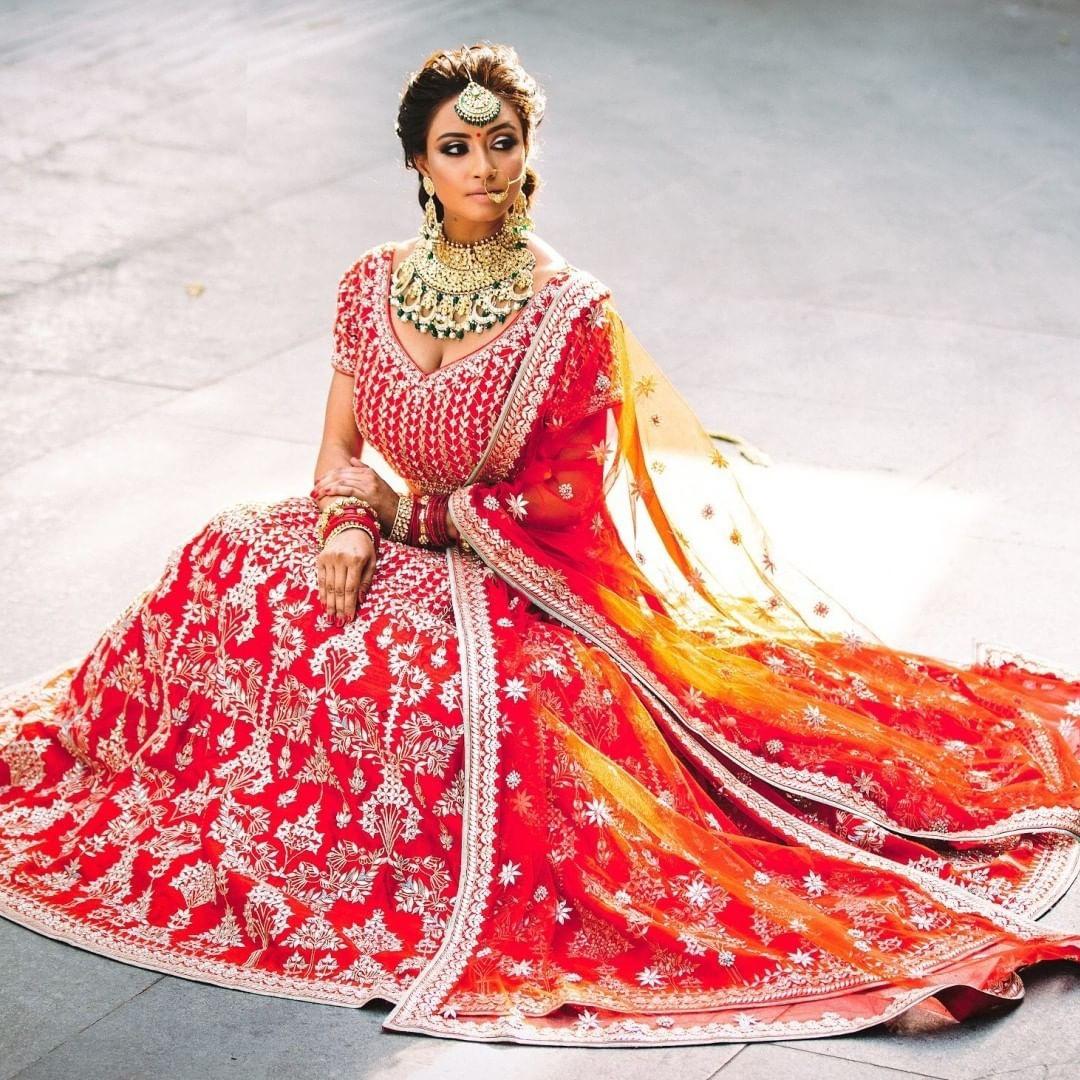 You will find an array of bridal lehengas and sarees which are perfect for the bride-to-be, her family and friends at Sunehree. They not only make stunning lehengas or sarees; their western and indo-western collection is worth drooling over.
D'vasa by Abhi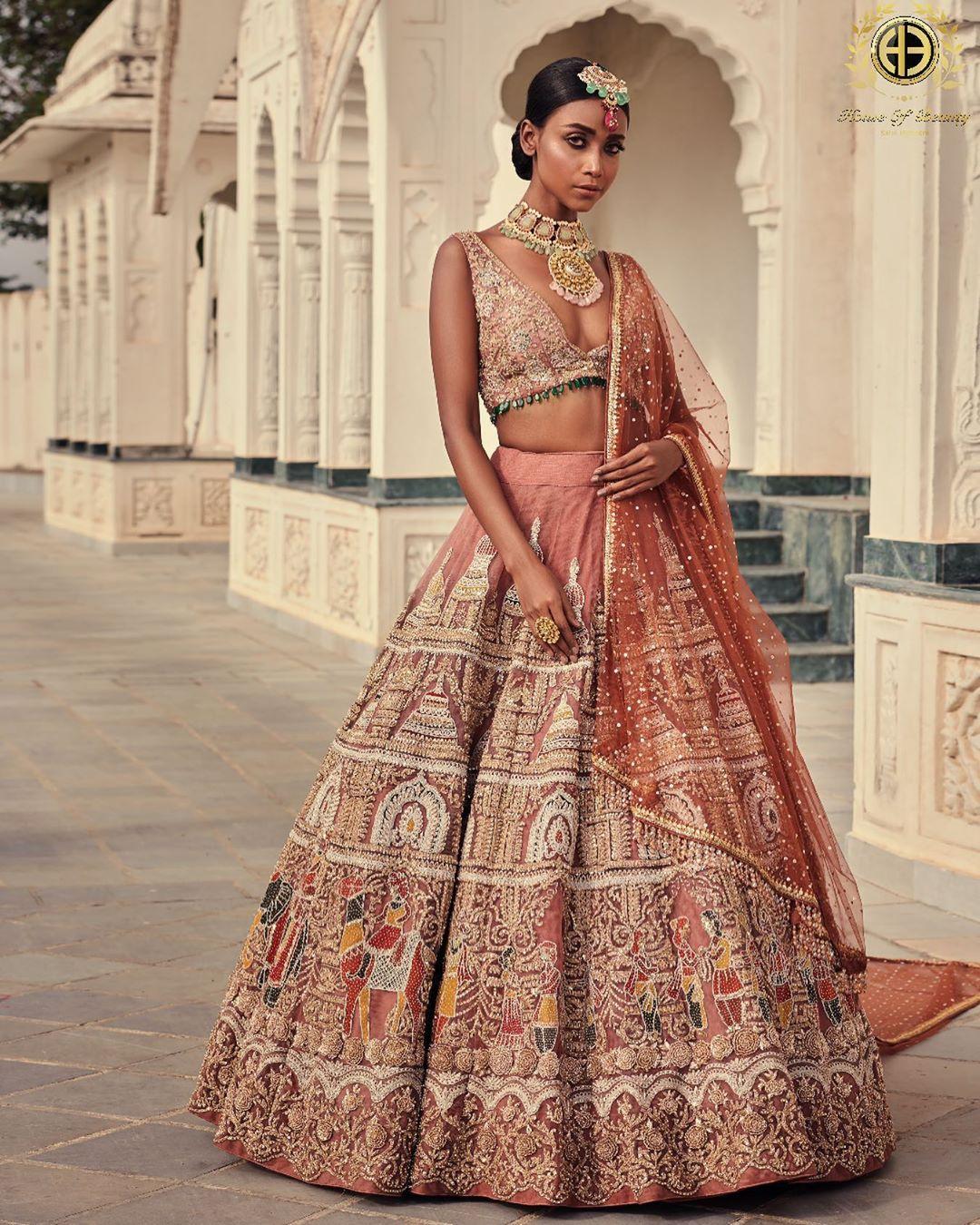 Image Courtesy: D'vasa by Abhi
From bridal lehengas to Anarkalis, they have it all. They have a modern vibe to all of their traditional outfits and that makes them a befitting choice for the brides of today who are everything but ordinary.
Payal Keyal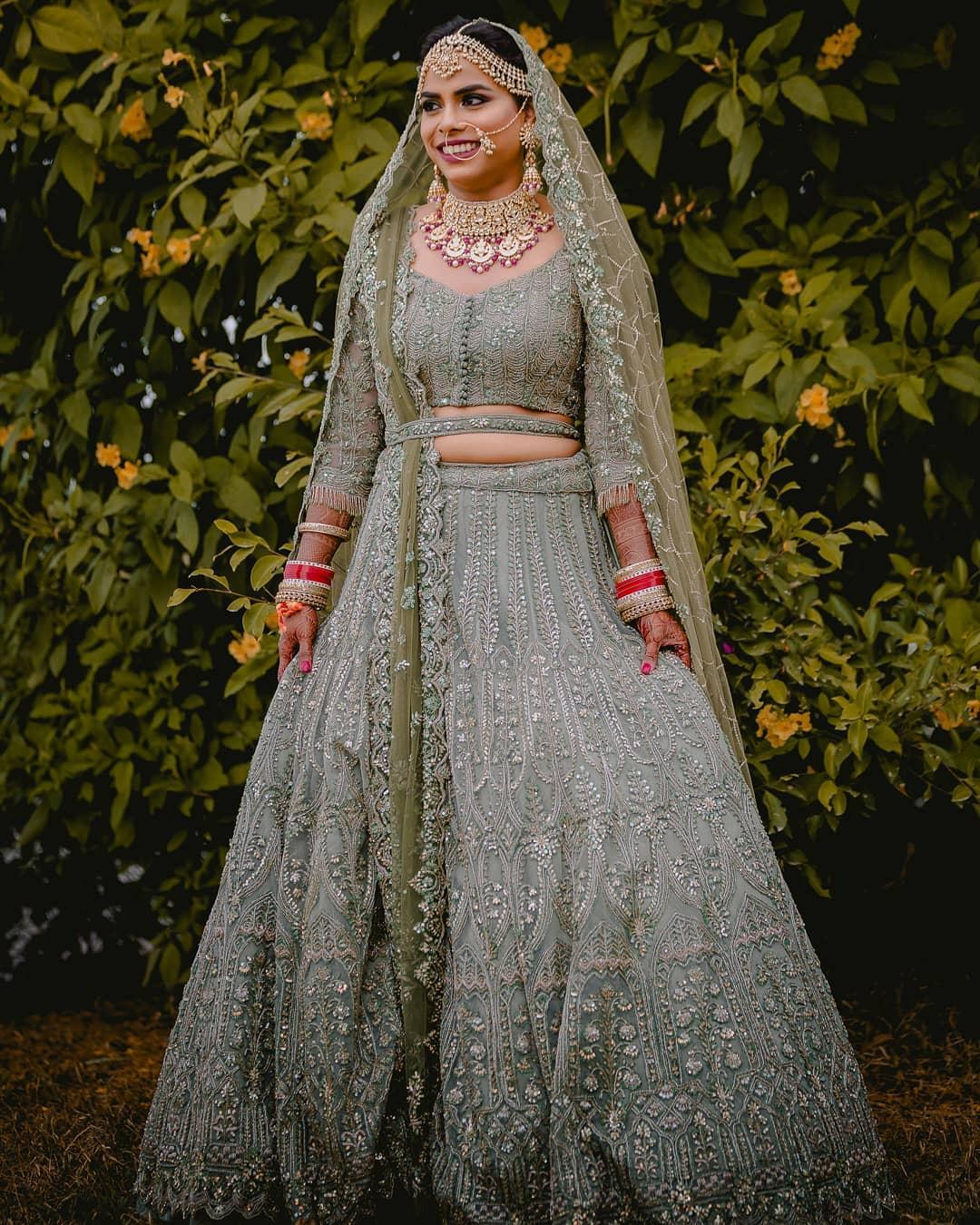 Payal Keyal Designs is one of the most renowned names in the industry now. Their fresh designs and hold on detail is what makes them another favourite couturier in the Indian wedding fashion scenes.
Tips to keep in mind when shopping for your bridal lehenga
Now that you know the best Chandni Chowk lehenga shops, it's time time to have some shopping tips handy. Shopping in local markets can be a real hassle and you may find yourself in havoc. To help you cope with all the stress that bridal shopping comes with, we've enlisted some tips that might come in handy. These are going to be your life-saviours if you're a beginner at shopping in local markets. So, takes notes:
Know the shops and their collections
As any first-timer would admit, it's very easy to get overwhelmed by Chandni Chowk lehenga shops. As a result, the first Chandni Chowk visit is usually a waste. To avoid that, we suggest reading up on the top shops in the market in advance. Luckily, most of these names now have active Instagram profiles, which will help you identify their collections and shortlist the stores that have your type of lehengas. Refer to the aforementioned list of these names.
Find a knowledgeable shopping companion
Talk to the new brides in your family and friend circles and find a knowledgeable shopping companion to go with you to the Chandni Chowk lehenga shops. Personal connections are a big advantage among the older brand names. If you do not belong to the city of Delhi or Gurgaon or Noida (NCR), then find someone who speaks the language and your shopping experience at the Chandni Chowk lehenga shops will be way smoother.
Visit other markets beforehand
Research, virtually or otherwise, to know the price ranges and collections available in other major wedding markets of the city. Chandni Chowk lehenga shops make window shopping a very difficult task, so make sure you've seen all your options before making the final purchase in this market.
Don't be shocked to see similar designs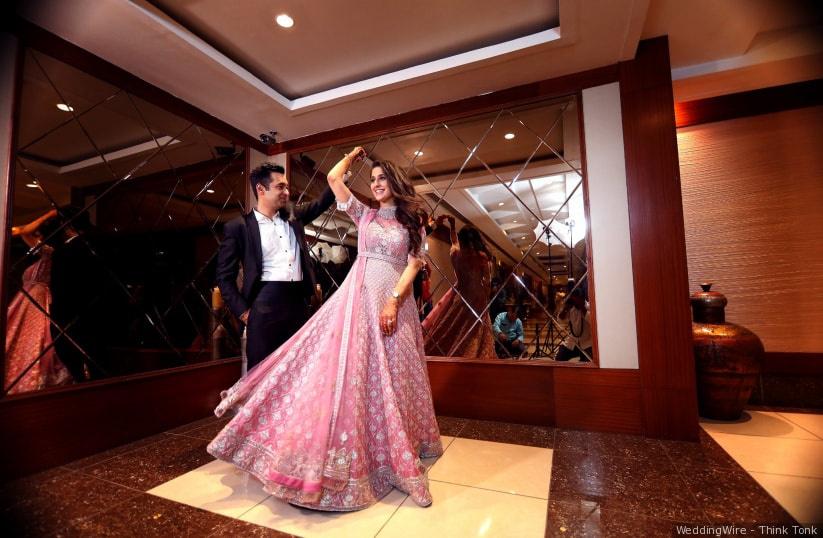 Chandni Chowk market is filled with bridal lehenga stores, each catering to different kinds of brides and families. However, most of these stores have the same warehouses, creating similar, if not identical pieces for different shops. Chandni Chowk may not be the ideal destination for a bride looking for a one-of-a-kind outfit but it is perfect for the budget bride.
Be careful of customisations
This is an old but important rule of the bridal wear market. You can experiment with your dupatta options or with some borders but apart from that, stick to the available colour combinations over customised pieces. Many brides have been disappointed with the latter and it's a risk you don't want to take. However, you can discuss customisations with the stores and then take things ahead.
Pick the right delivery date
We've often heard brides complain about different Chandni Chowk lehenga shops and their tendency of missing delivery timelines. To avoid any last-minute confusion, shop at least 3-4 months in advance and keep a month's gap between the lehenga delivery date and your wedding. Also, follow up with them to receive the choli cloth piece on time and remind them about your trial dates well in advance.
Visit the store for final trials
Many shops offer to deliver the bridal lehenga to your homes but we would recommend making that last round to the shop to try it on in front of the experts. That way, the senior staff can understand any fitting changes that you may require. Check the zips, cancan, Latkans and finishing during your trial so that you come home completely confident about your purchase.
All's well that ends well and for that, you should complete the cycle by posting an honest review for your Chandni Chowk lehenga shop. That way, you'll not only be helping other brides-to-be but also pave the way for future connections with the same shop. Someday, you can be a knowledgeable companion to your friends and sisters.
Share these tips and list of stores with other brides-to-be in your circle and leave comments that would enlighten them regarding the wedding shopping experience of Chandni Chowk.