8 Shades That Give an Indian Wedding a Color Pop
An Indian wedding is all about spreading love, happiness, and delight. Guess what completes it all? The colours! The significance of colours in an Indian wedding is something which is barely describable with words. But still, here we try a bit!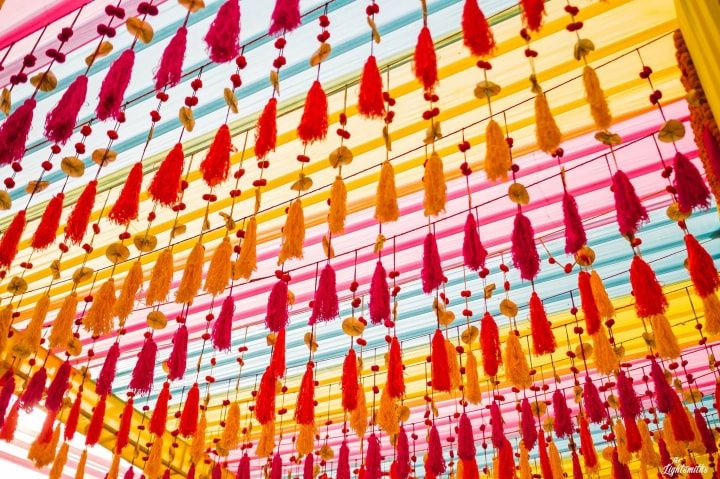 We Indians love colours and there is hardly an argument that can deny that. From the festival of Holi to the celebration of love, i.e. a wedding, colours are an important aspect in all our engagements. In fact, it is during an Indian wedding that you can see the love for colour intensify. An Indian wedding is as much about colours as about anything else. Not only love, but some colours are also kept away from the festivities for ancient and much-believed taboo behind them. Even though all these superstitious thoughts are being fought every day, some still like to go the traditional way and include only selected bright colours for the occasion.
While colours like white are avoided because they are associated with death, black denotes darkness and hence is kept at a distance from the wedding bells unless used to ward off evil. So, which colours are the best if you are going to an Indian wedding or in fact, having your own? We have a list along with some pretty inspirations for you:
1. Red as the rose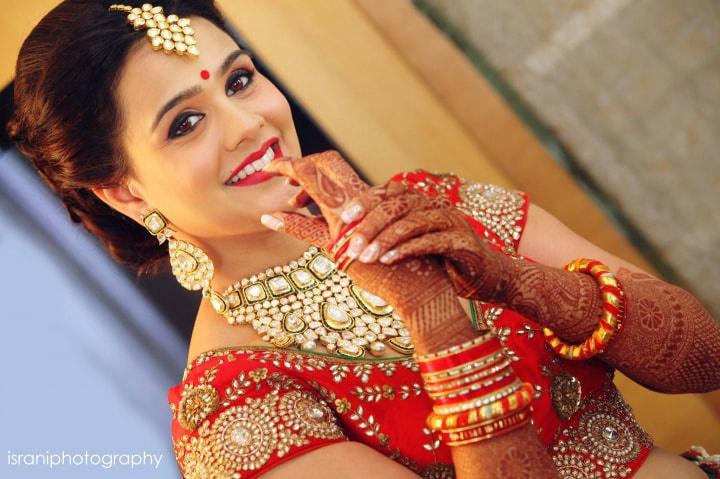 When we are talking about an Indian wedding, it's not possible that it's done without a whole lot of red. Red is believed to be one of the most auspicious colours in the Hindu tradition and therefore the bride is traditionally clad in red.
Even though brides these days are increasingly diverting and choosing other colours for their big day, a whole lot of it still choose red as the primary colour for their wedding day attire. Family, friends, and other guests also prefer it as it's a colour that never goes wrong at weddings.
2. The Lively Green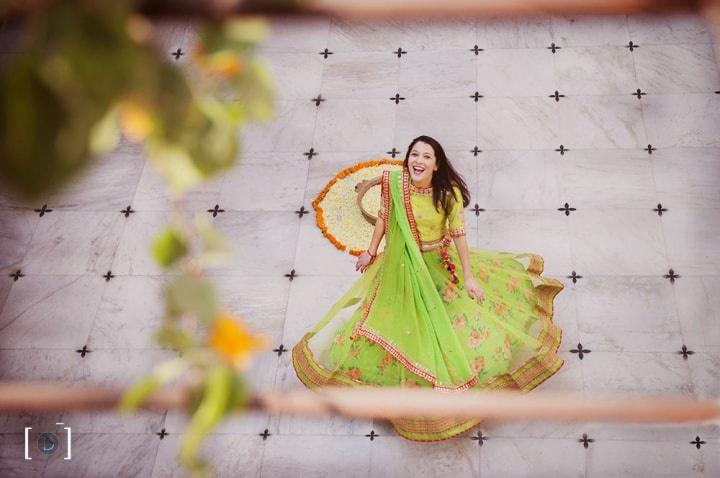 Green colour symbolises life, freshness, harmony, fertility, and more good things. So, how can green stay away from all that being celebrated in an Indian wedding? Green, particularly in light and bright shades are a favourite at weddings.
In fact, for the Mehndi function, the entire theme is green. Other than that, you can also choose green if you are attending an Indian wedding of friends or family.
3. Pretty in Pink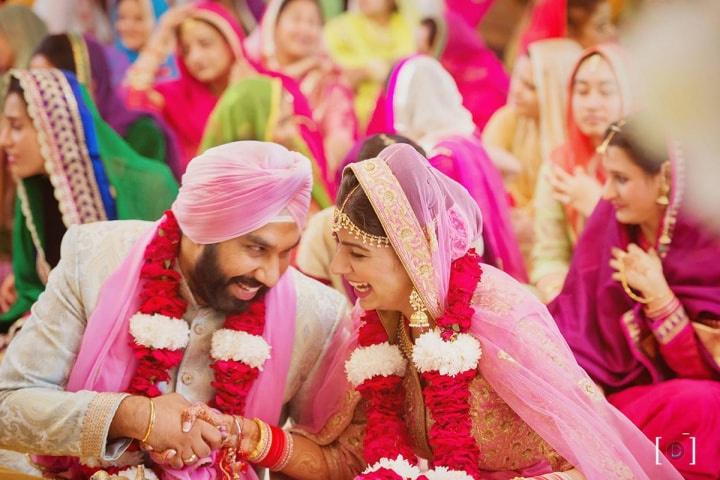 Remember the times when pink used to be the favourite colour of women? Well, it is still is, but seems like men have also joined the gang. The colour also has its special place in an Indian wedding. Not only does the colour looks pretty on the one wearing it but also freshens up the aura of the venue.
Most importantly, the colour pink gels in well with most other colours, if done right. Look at the above couple carrying it gracefully and you will know what we are talking about!
4. Sunny Yellow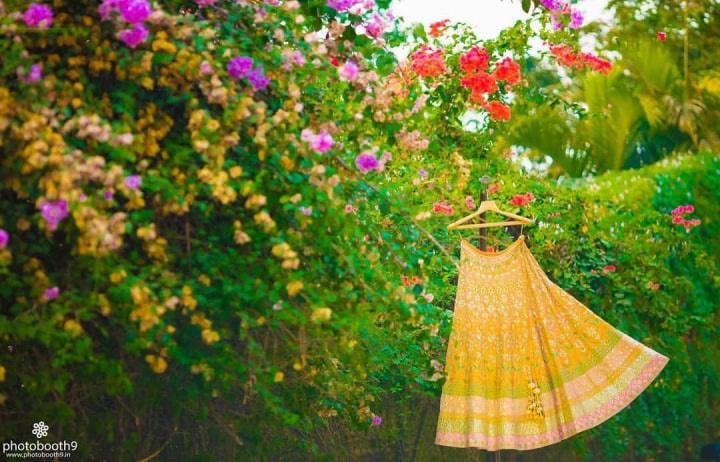 Energy, optimism, and happiness! What are we talking about, an Indian wedding or the colour yellow? Well, it's both. Not only the symbolism, but the many shades of yellow make it one of the favourite colours for the bride & groom as well as their friends and family.
And this yellow lehenga brightening up the green background, we totally love it!
5. The Glittery Golden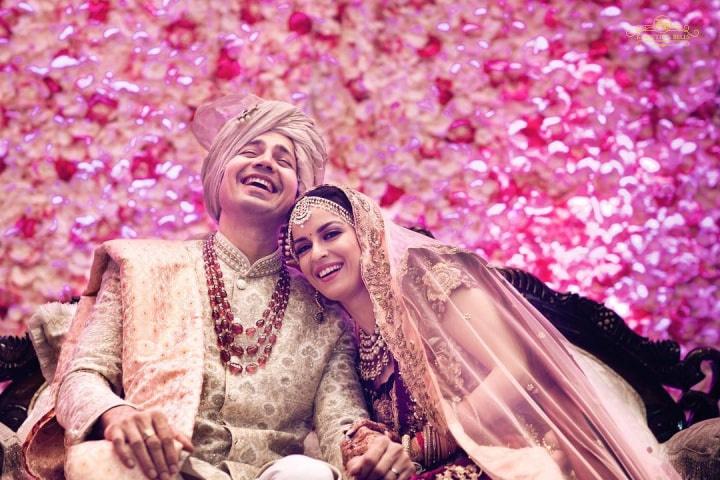 Imagine an Indian wedding without some shimmer and glitter. Nah! It doesn't work. The pomp and show of an Indian wedding are reflected by the colour golden. Mostly it is included as embellishments on attires or in form of jewellery but the colour looks gorgeous on fabrics as well.
We adore the couple here absolutely synchronising each other and the colour golden acts as the thread of bond here.
6. Brilliant Orange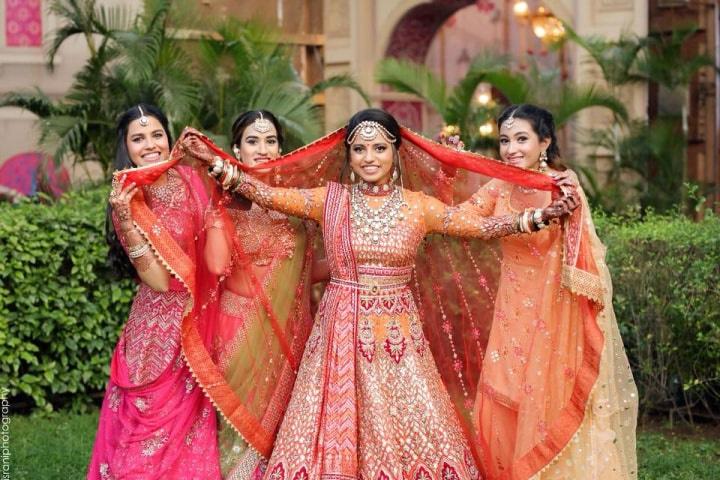 Orange is the colour formed by mixing red and yellow. It is believed to combine the energy of red and happiness of yellow, and we couldn't agree more. Orange adds just the right amount of sweet and tangy to an Indian wedding.
It's our personal favourite and this glowing bride in orange reflects why!
7. Subtle Peach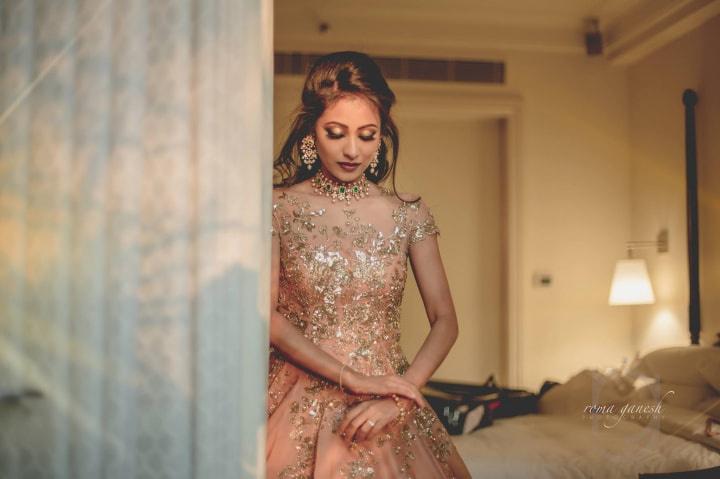 While we Indians are proud to be loud, some like to be more on the subtle side. If you are one of them, nude shades are the best for you. It does maintain the glow and also enhances your embellishments.
We love how this bride chose a subtle peach gown for one of her wedding functions. It also enhances the jewellery she is wearing and sync with her slight bronze makeup.
8. Shades of Blue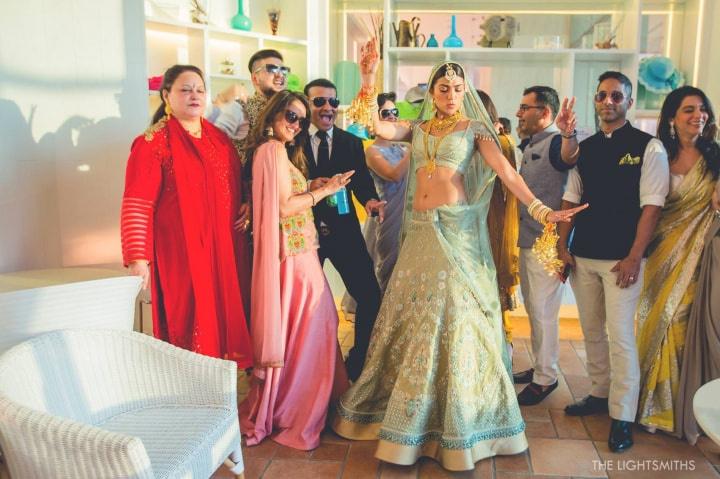 Blue, in spite of being a bright colour, is chosen very carefully when it comes to an Indian wedding. That's because dark blue often looks like black. So, most preferred are the light coloured shades of blue.
But that's no limitation, shows this happy bride in a lehenga in pretty shades of blue and grey!
So, that's our colour IQ when it comes to an Indian wedding. We would love to know which colours do turn you on for the 'Shaadi wala mood"? Let us know in the comments section!