The Only Guide to You Need to Buy Latkan for Lehengas
Latkans are not just any accessory; they have the ability to transform the look of a simple lehenga into a fancier one. While latkan for lehengas can be of many types, what's important is to know where you can find the right one.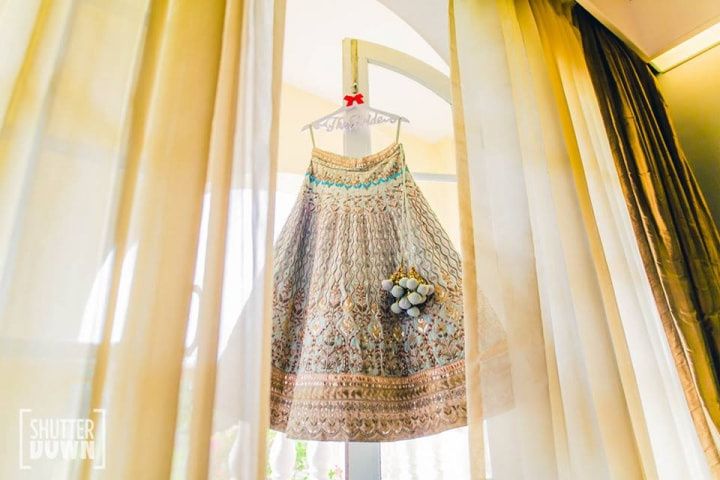 Brides love elaborate detailing on their lehenga for their big day, and rightly so. There are a number of things that add up to making their outfit more glamorous, latkans or tassels are one of them. Currently, the trend is to not follow any trend and rather make your own trend. We've come across a variety of latkan for lehengas adorned by brides recently, from personalised latkans to quirky ones, we've seen it all. While some brides wish to go for more a classic thread or Potli latkan for lehengas, others choose the lehenga depending on the latkan that they have already chosen.
A wedding consists of many big and small functions, sometimes for the brides, it's easier to go for lighter outfits for the smaller function to not tire themselves. Most do not end up doing it thinking that their outfit will be too generic for a bride's outfit. Well, latkan for lehengas are the biggest solution to make your light lehengas or even skirts look dressy and bride-like. Wondering where can you go looking for distinctive latkans that make your outfit pop? We have a list of places that might be perfect for your need.
We have a list of vendors that can help you add the extra oomph factor to your lehenga by offering you a variety of latkan for lehengas-
1. Brocade Designer Boutique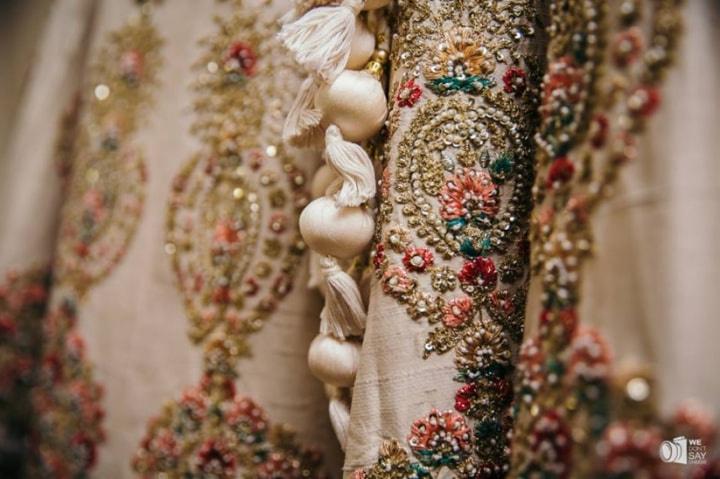 Brocade Designer Boutique in Bangalore is a famous shop run by the fashion designer, Yogithaa Anand Gowda. If you're looking for a wide range of latkan for lehengas in vibrant colours or pastel shades, this is the place for you. This place has a plethora of light and heavy latkans that can help you get your dream wedding outfit ready.
2. Pearl's Boutique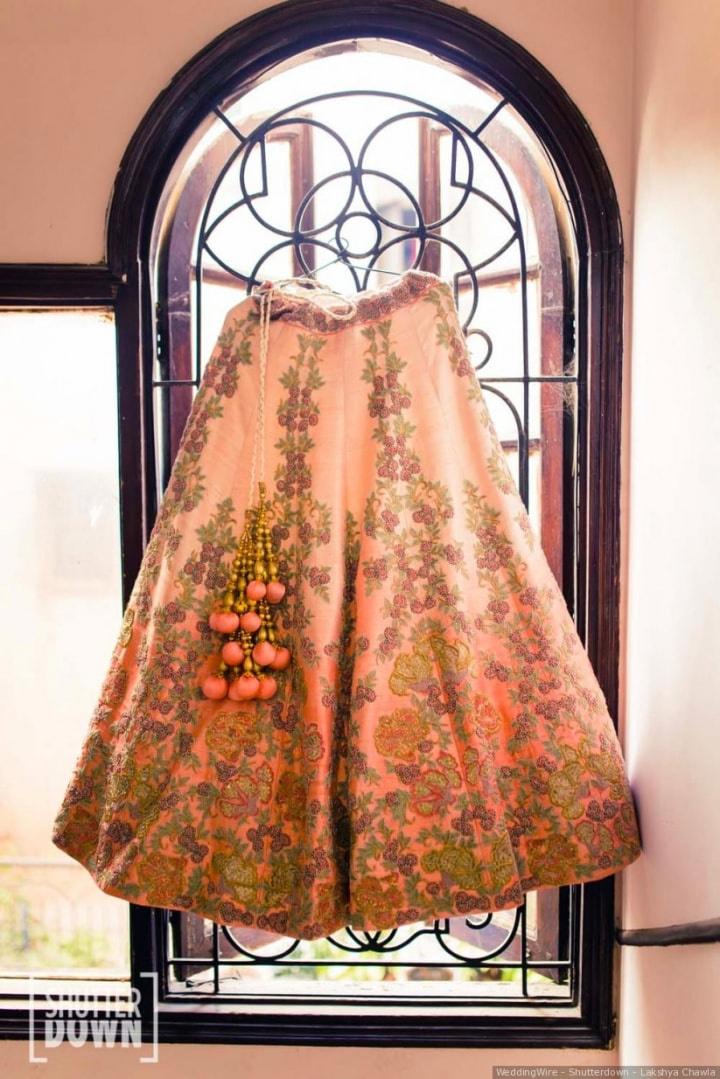 Pearl's Boutique is a Lucknow-based boutique that displays a variety of choices for the bride-to-be from traditional to fusion. It has something in store for every occasion and what makes this place special is the range of accessories that they offer to enhance your entire bridal ensemble. If you're looking for pretty latkan for lehengas in Lucknow, then this is the place for you.
3. Jade by Monica and Karishma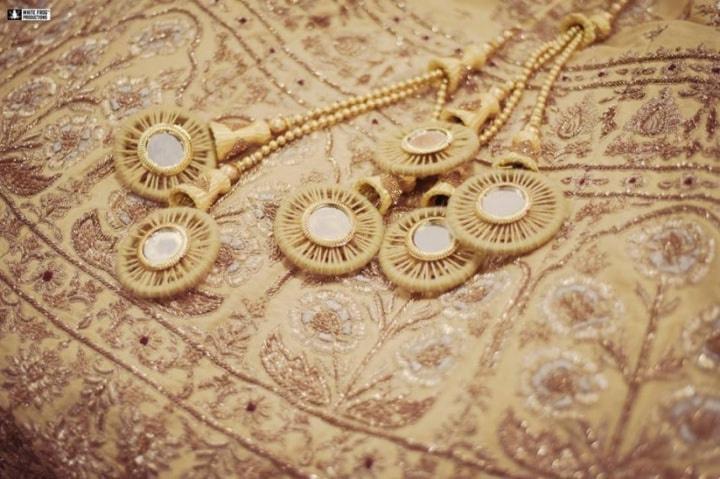 Jade by Monica and Karishma does not only create bridal ensembles for the modern Indian woman but also a range of accessories to go with it. Their designs of latkan for lehengas are such that can make any lehenga look pretty. They have an Indian sensibility in mind while designing their creations, which makes their designs traditional and yet very quirky.
4. Cuts and Curves Boutique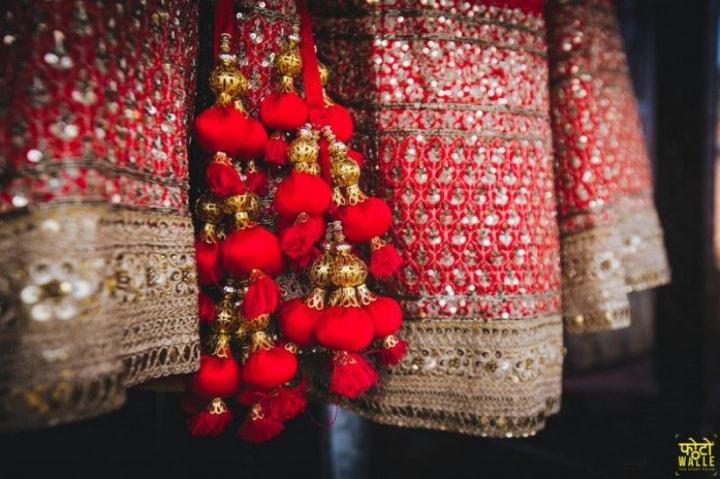 Cuts and Curves Boutique boasts of an exclusive collection of attire for the brides and her bridesmaids which include accessories like latkan for lehengas as well. So if you are looking for stylish tassels, then this is the right place for you.
5. Papa Don't Preach by Shubhika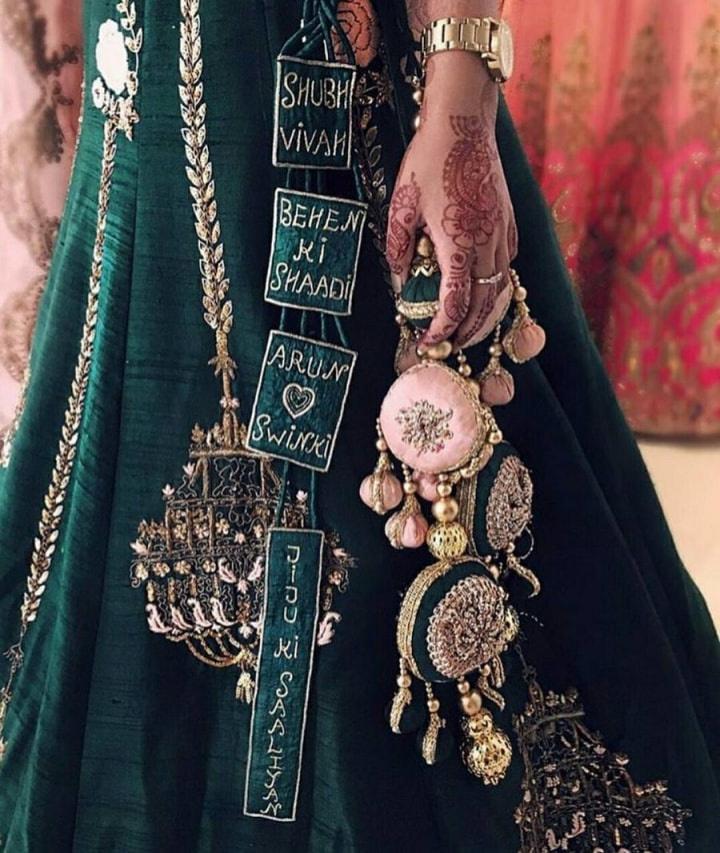 Image Courtesy: Archana Rautela
Papa Don't Preach by Shubhika is known to be the quirkiest brand that has a wide range of ethnic clothes and accessories. With every detail of your outfit covered, this one has a range of accessories and latkan for lehengas that can add the quirk to lehengas that the modern brides are looking for.
We know how busy wedding preparations can keep you, and if it is your own wedding then god helps you get through everything. With all the mess around you, we do not expect you to go around looking for latkan for lehengas in the market. This is where online shopping plays its big role in making your life easy. While there are many options available to you, some website that we really like in case you want to buy latkan for lehengas online are-
6. The Design Cart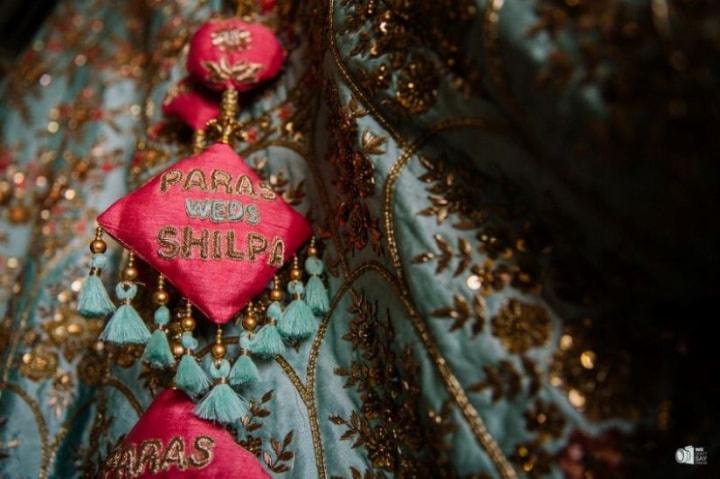 The Design Cart is a young and vibrant online brand that aims to disrupt the entire procurement process for the fashion and jewellery industry by bringing the latest products at your doorstep. They are known to be the biggest importers of beads and stones in India and therefore the variety of latkan for lehengas that they offer use beads and stones generously along with threads and Doris.
Approximate Price - ₹250 - 300
7. Jaypore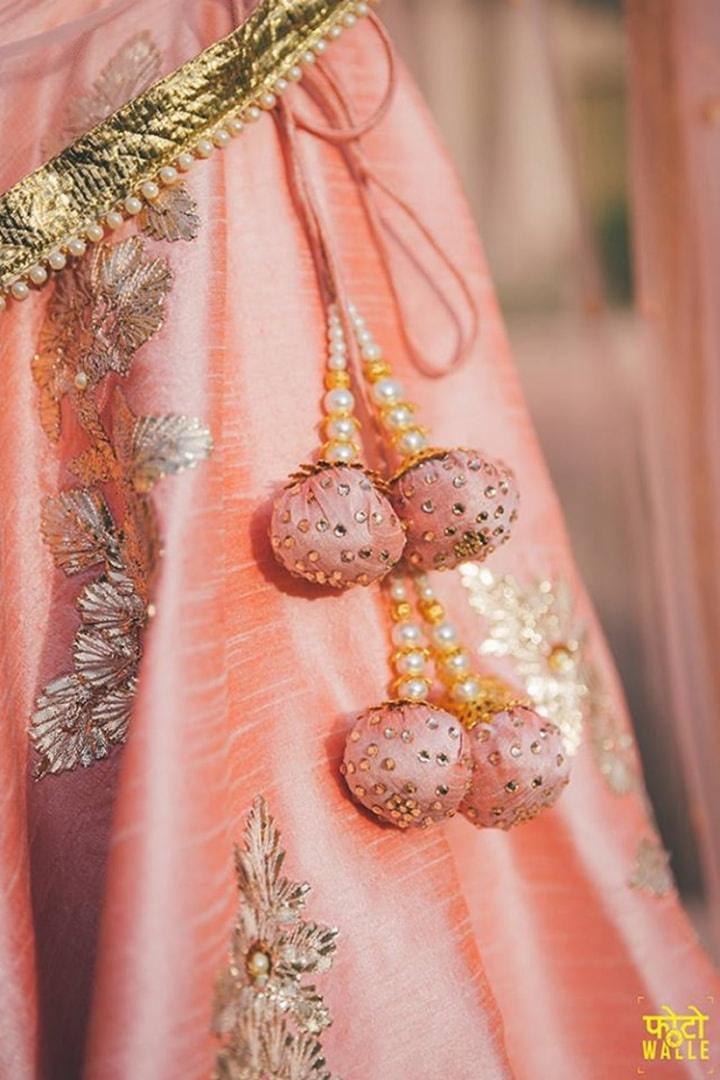 Jaypore is a brand that believes in bringing the world a little closer together. It offers the best designs from artisans and craftsmen from all over India. The brand Jaypore focuses on products with unique, high-quality craftsmanship and has a range of multi-coloured latkan for lehengas that will go with any coloured lehenga that you plan to wear. Try this brand if you're looking for local designs instead of fashionable ones.
Approximate Price - ₹650 - 700
Although the list can go on and on, latkan for lehengas can be found at almost any boutique that has accessories for lehenga. The bigger problem is that latkans for lehenga have a vast variety of designs and styles which can make choosing extremely difficult for you. If you're confused and cannot choose one, then go through our guide on latkan designs and choose the best one that makes your lehenga even dressier.
Tried any of these places? Tell us in comments which are the places to buy latkans for lehengas that will not disappoint any bride.