7 Reasons Why Bridal Jewellery on Rent Makes Absolute Sense Now
Wondering whether you should opt for bridal jewellery on rent? Here's why this makes sense for smart rides and a list of where you can rent your bling from.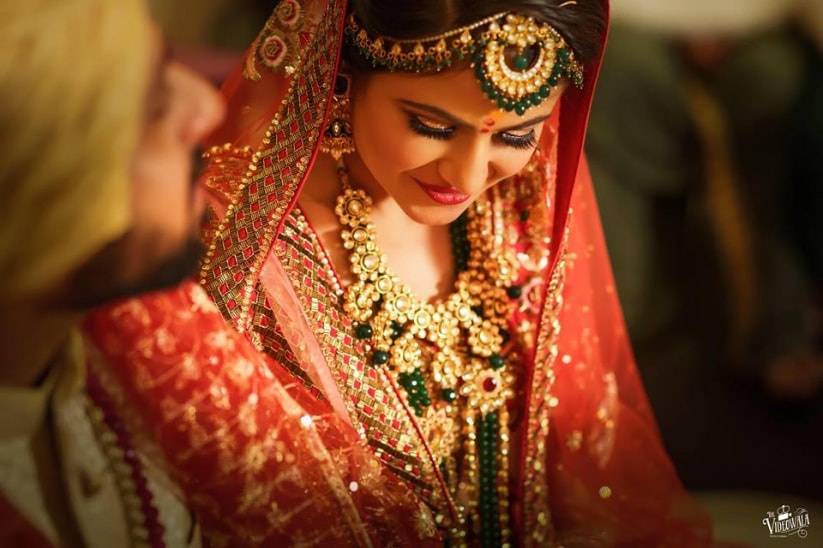 First, the wedding lehenga and now bridal jewellery on rent have become the new and raging trend. Actually, not as new as we think just more popular and accessible now! Yes, it's happening. Brides today are making smarter decisions in terms of how and where to spend the money on their wedding. Today, brides crave for a memorable experience, much more than materialistic things that frankly are usually only enjoyed once.
So don't be surprised if a bride plans an exquisite destination wedding and dresses up in simple attire- it's the experience that really matters.
Why bridal jewellery on rent is a better option than buying?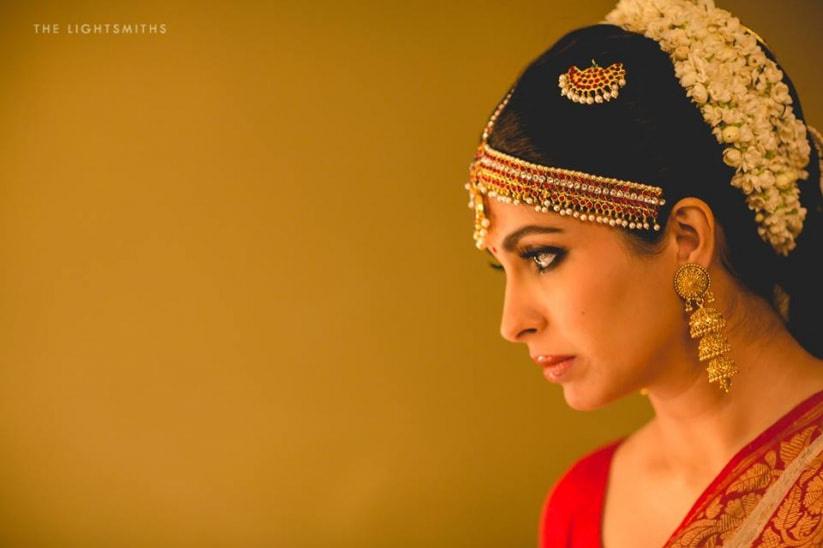 With more and more brides turning to rental solutions, the number of brands jumping to explore this opportunity is rising too. From new and quirky online brands to physical jewellery stores that have existed for generations, everyone is catering to this new and exciting demand. Interestingly, renting bridal jewellery was common practice decades ago, especially in villages where people could not afford to buy real jewellery.
Jewellers would rent out their precious pieces at a said price and interest on it. Today, bridal jewellery on rent comes at no interest and it's not about affordability anymore. In fact, most brides who rent their bridal jewellery do so only so they can use that large amount of money for something more meaningful and exciting.
Here are the reasons why you should opt for bridal jewellery on rent:
1. It's all about the money!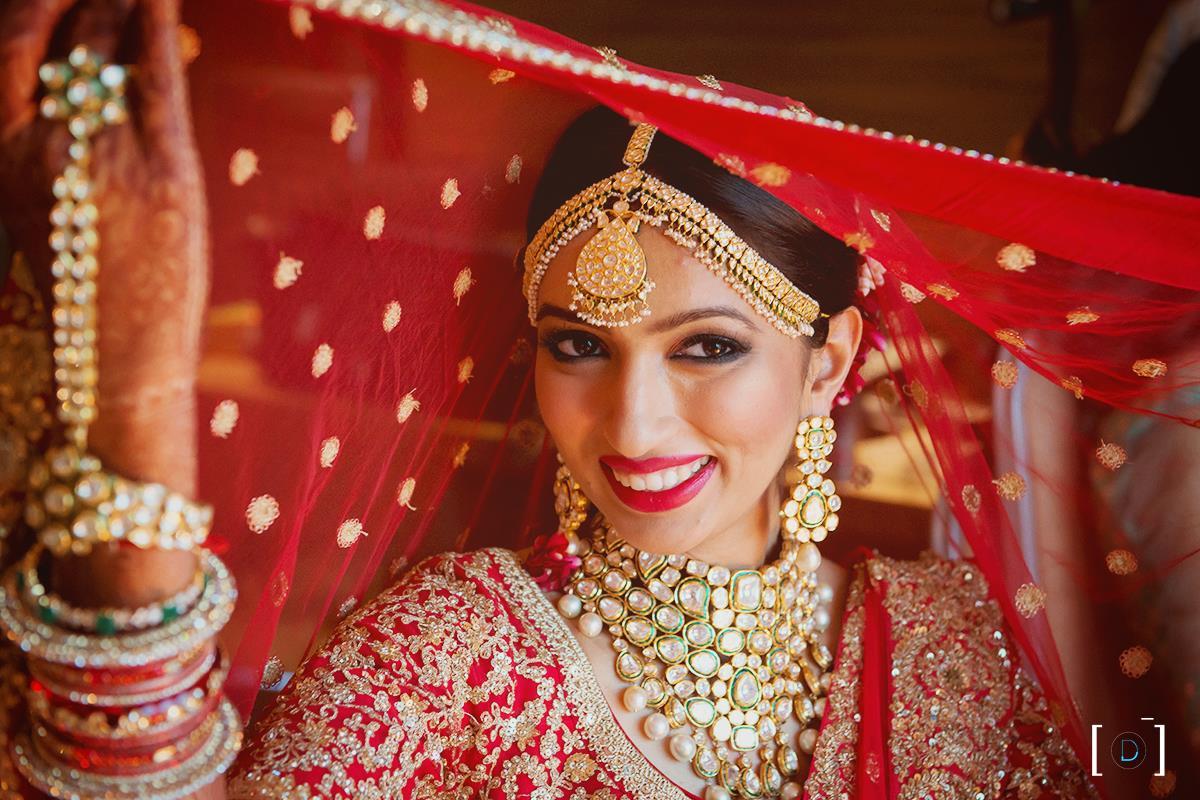 Let's be honest ladies, do you really think bridal jewellery comes cheap! The copious amounts of money you will spend could be used for something so much better and meaningful. Sure, buy that solitaire ring or a piece or two of expensive and dazzling real jewels but spare your bank account for that large and chunky bridal jewellery set.
Let's make some sense of the numbers -
A gold bridal jewellery set costs anywhere between ₹1,50,000 to ₹8,50,000. However, renting one would set you back by ₹1,500 to ₹15,000.
2. Are diamonds truly best friends?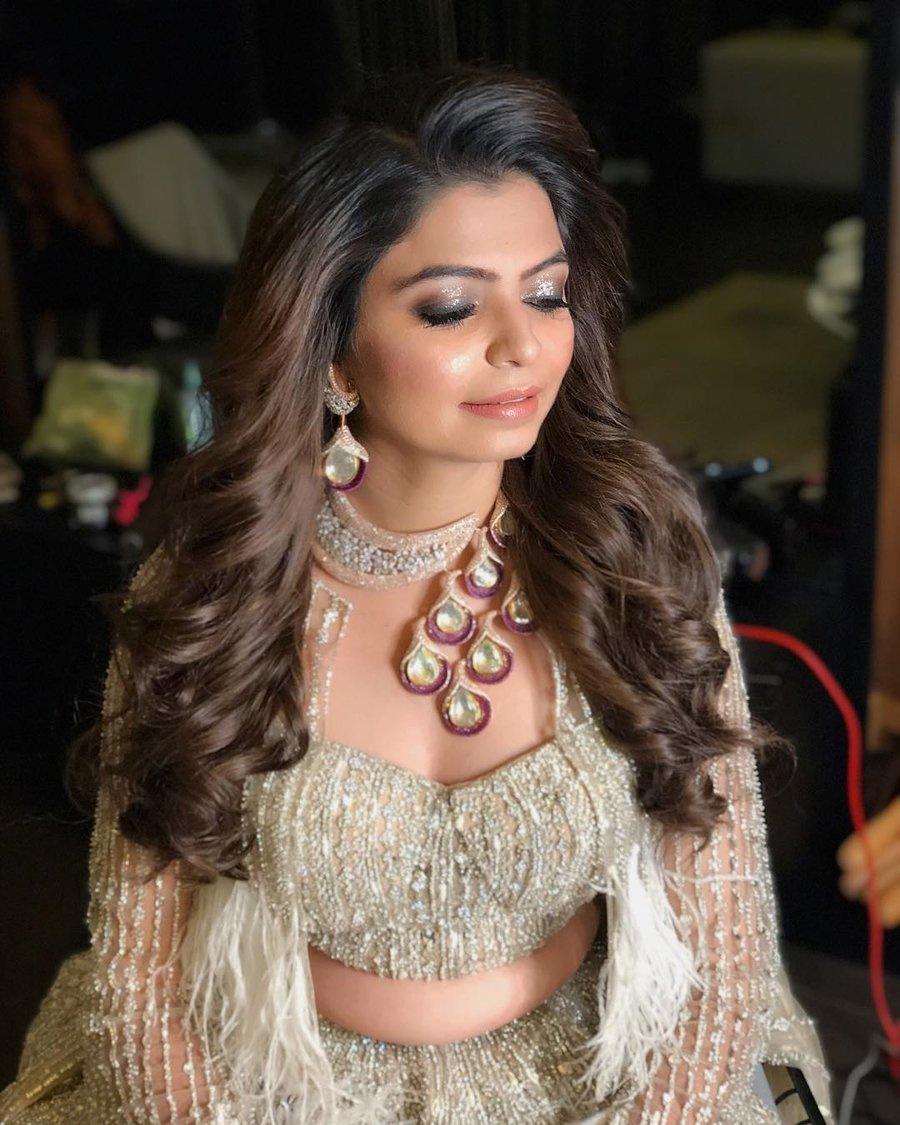 Image courtesy: Lekha - The Cut Collective
First up, diamonds are not an investment. The minute you buy diamonds they lose over 50% of their value. Also, with so many quirky and new styles in jewellery coming out every day, the sparkle of diamonds is no more unmatched.
So, what happens when you consider picking up diamonds as your chosen bridal jewellery on rent? RentJewels would offer an American diamond set for four days between ₹1,490 to ₹4,900. After you've worn the set for your special set of days, you may turn them in and then go for something completely different for the next time.
3. Locked Up and Stored Away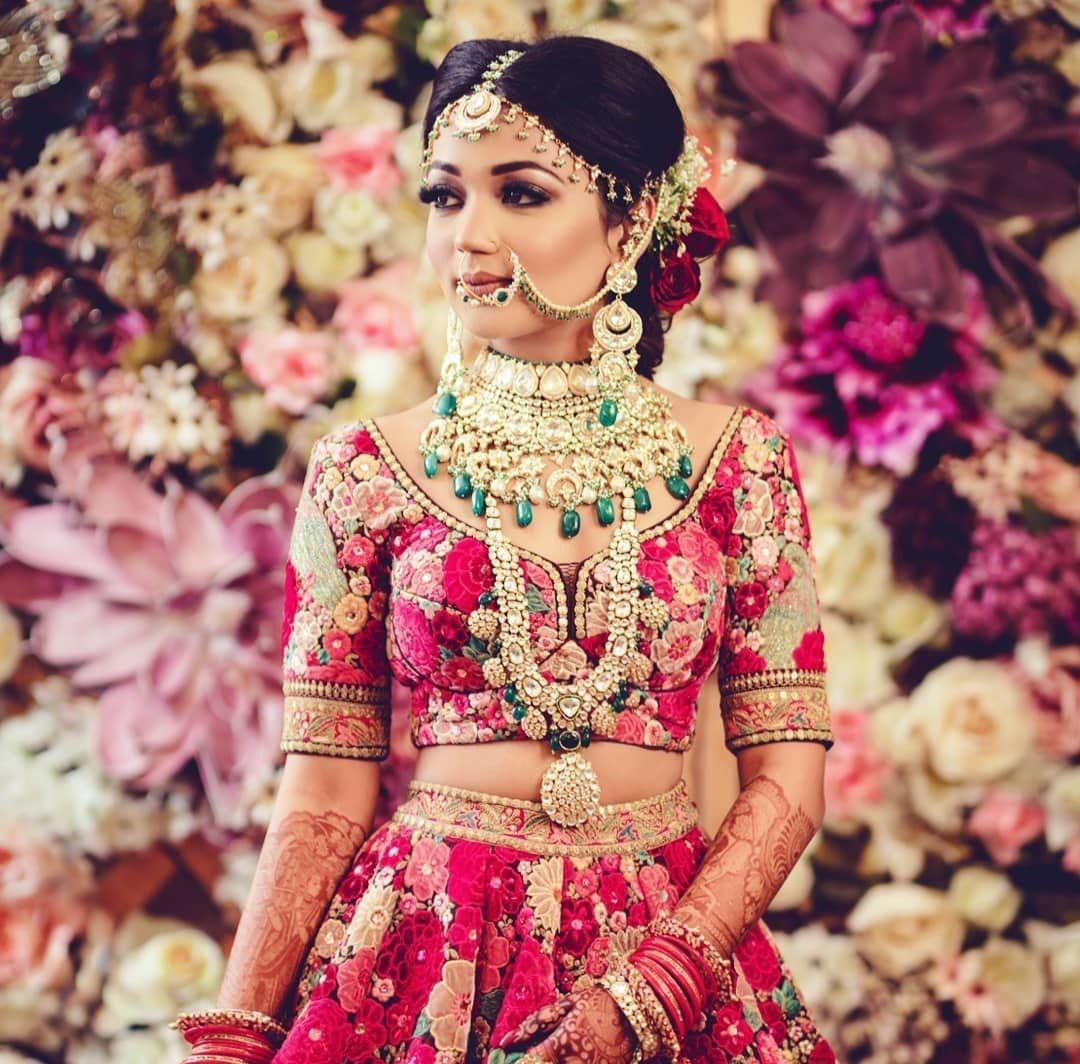 The real question to ask yourself is, how many times are you going to even wear that opulent set? My guess is, the set will spend much more time locked up in a bank than on you. What's the point in that? There are better ways to invest your money.
Most millennials move away from investments in precious stones and jewellery over real concerns for storage and handling - storing them at home is fraught with real safety concerns, while pitching them into a safety deposit would not lead to any returns. Opting for equity, property or even gold bonds makes a far more economic sense.
4. Running with the trends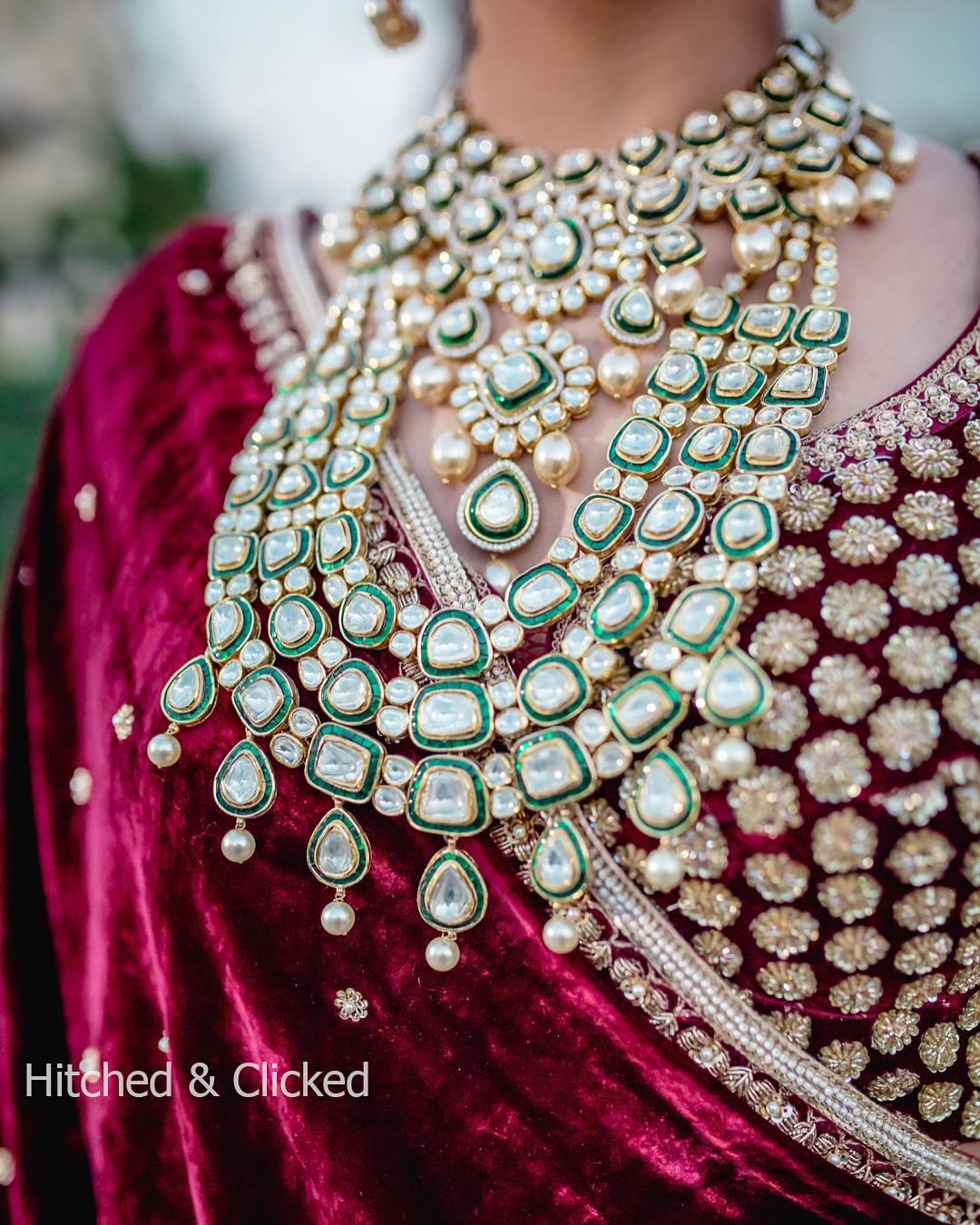 Whether or not you are someone who ardently follows fashion trends, you can't ignore how designs and styles start looking boring and outdated after a few decades. Now it's easy to revamp a wardrobe but re-inventing jewellery styles are not as easy on the pocket.
Let us give you an example - while heavy Kundan jewellery sets were all the rage five years ago, designers like Sabyasachi have led fashion-forward brides to heritage jewellery elements like Polki jewellery, Meenakari and even temple jewellery sets. If you choose to opt for bridal jewellery on rent then you can pick whichever suits your style, your outfit and your fashion sense at a given point in time.
5. Assets or liability?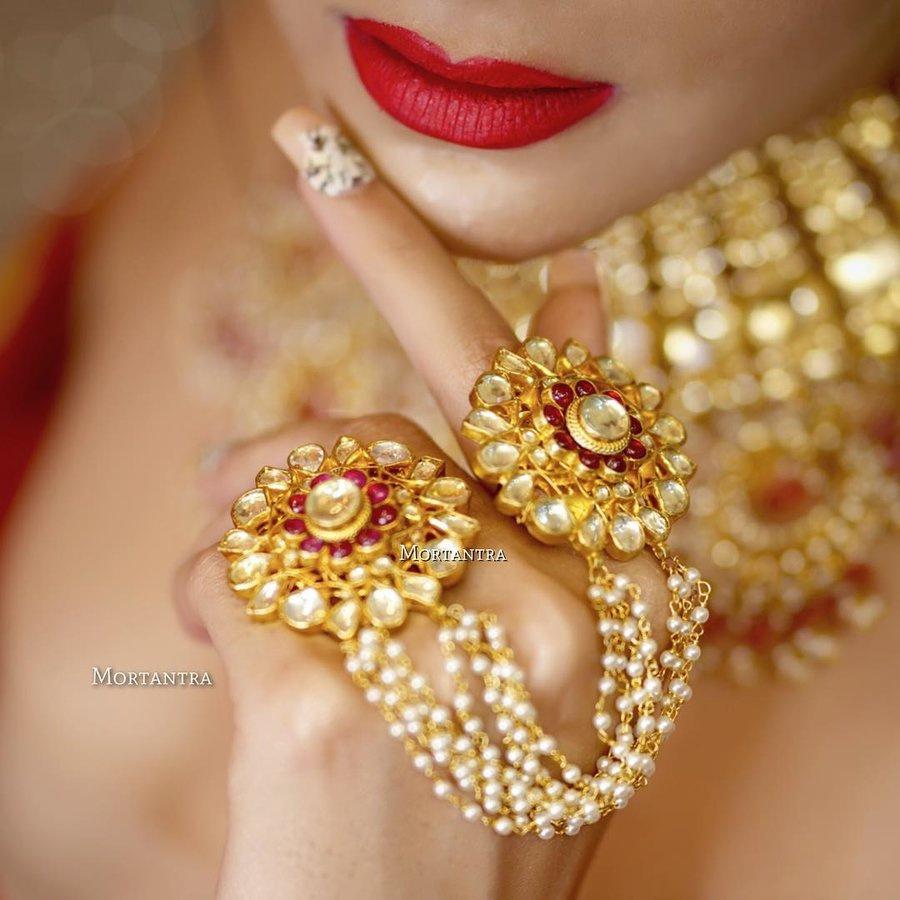 Most people consider real jewellery to be an asset, really? You don't use it, it loses its value and you are always worried about losing it- I call that a liability!
With bridal jewellery on rent, you can bring real jewellery into your life only when you're in the mood for it and conveniently return the pieces back when you're done with them.
6. Chasing experiences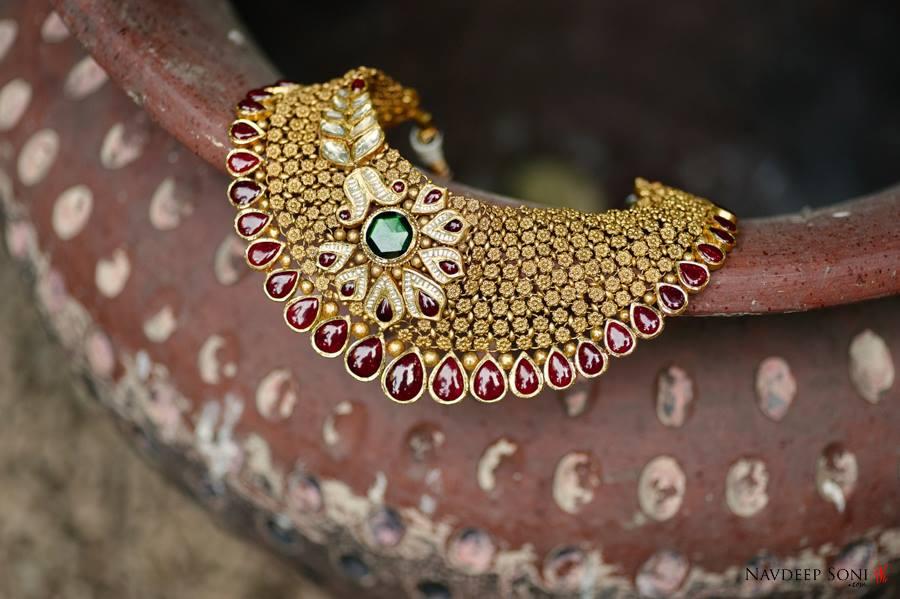 The money you are planning to spend on jewellery can instead be used to live an experience. Travel to your dream destination, apply for that course you always wanted to take or just do up your dream home- experiences are always worth more than some bling.
You may also choose to structure your financial investments towards strong life goals - an early retirement for one, family planning goals or even a major skill rejig for yourself and your partner.
7. Va-Va-Variety!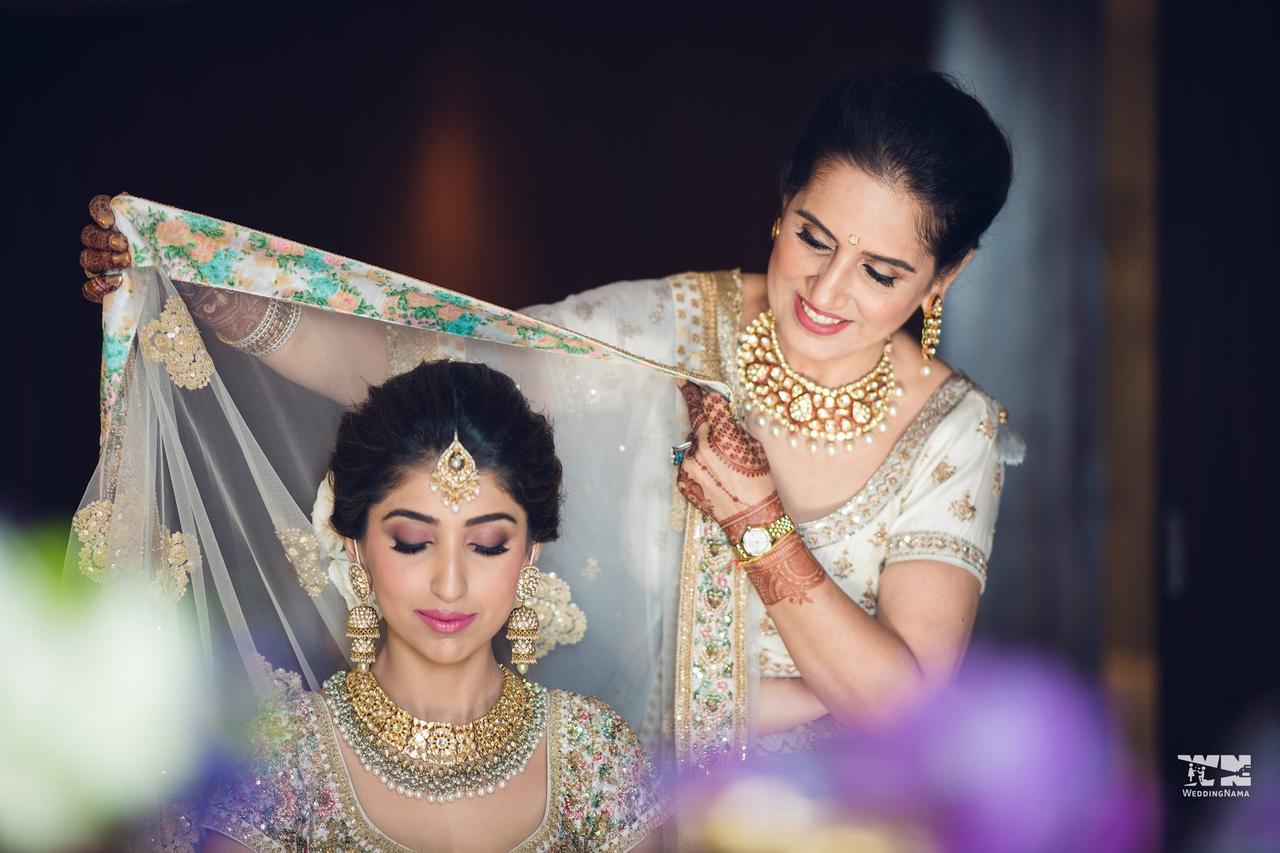 So you still want to buy your bridal jewellery, but how many will you buy? Every girl likes a little variety, especially when it comes to dressing up for the wedding. Bridal jewellery on rent allows you to add variety, make a unique statement on every occasion and never be bored of the same thing again and again.
Points to consider when opting for bridal jewellery on rent:
So you have decided to take the smart way- renting your bridal jewellery. Before you do that, here are some things you need to consider:
Just because you are renting doesn't mean you can compromise on quality.
Think about the number of sets you need depending on the number of occasions
Rent well in advance so you have enough time to match it with the attires and make sure it is exactly what you need.
You can rely on both online and offline stores as long as you start planning in advance
Read customer reviews or talk to people who may have rented jewellery before.
5 places we recommend for bridal jewellery on rent:
Dazzles Fashion Jewellery
Renting your bridal jewellery could save you tons of money and you could make so many different style statements. No wonder so many modern day brides are opting for this wonderful option.
I am convinced bridal jewellery on rent is a smarter choice- are you? Tell us through comments!