10 Muslim Mehndi Images That Will Leave You Breathless
Surfing the internet for Muslim mehndi images before you say Qubool hai? We've curated the best ones for you to make you don the stunner bridal look!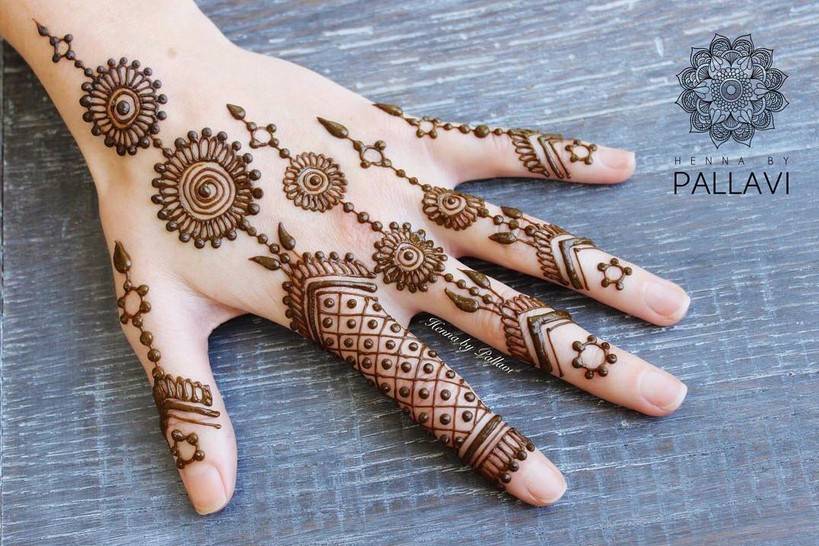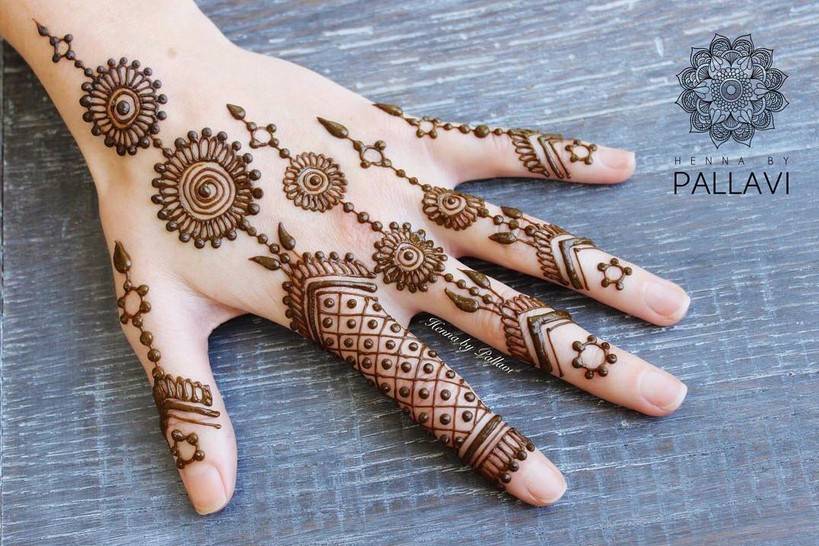 Image courtesy: Henna by Pallavi
Mehndi is a great way to convey the spirit of marriages - from traditions to celebrations, it is not just a ritual. There are tons of Muslim mehndi images out there - some are geometric, some are inspired from jewellery trends, while others have motifs like the rose and the lotus. Not just that, you can also choose if you want a very detailed and elaborate pattern or if you want to go ahead with a subtle cleaner mehndi pattern.
To make things a whole lot easier, we've gone through tons of Muslim mehndi designs and picked up the ones that are not only versatile but also have different trends included in them. So once you're done going through this list, you'll be all set to choose a mehndi design that you want to get done.
Get ready to go through top 10 Muslim mehndi that will leave you breathless!
Full-hand mehndi pattern with names hidden in it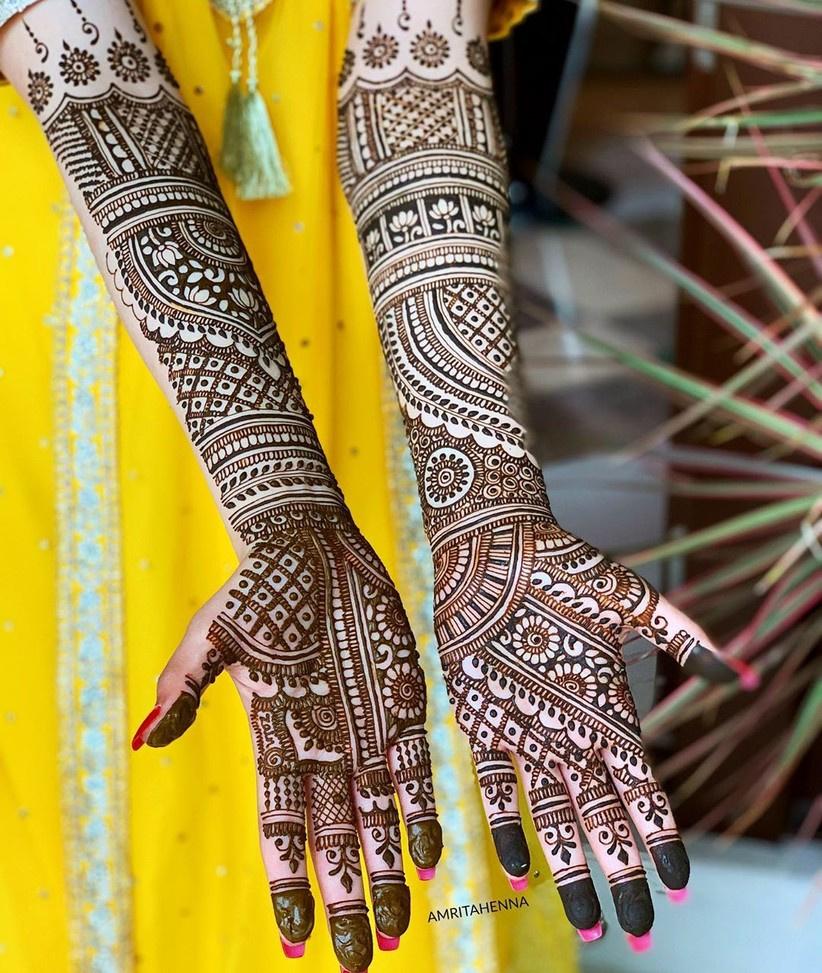 Image courtesy: Amrita Henna
When it comes to Muslim mehndi, there's something stunning and beautiful about full-hand designs. From the exquisite and elaborate patterns to the sheer attention to detail, this design is all about elegance and intricacy. Since it's a huge pattern, you can also put in your husband's name in an obscure place and ask him to find it later!
Leaf-shaped mehndi design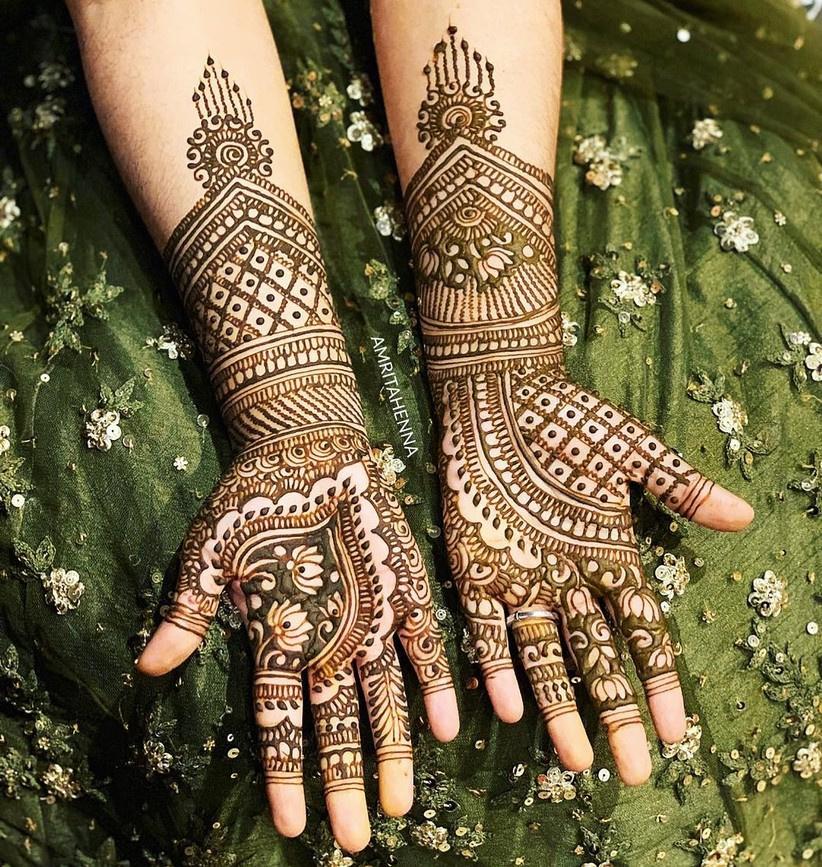 Image courtesy: Amrita Henna
Leaf motifs are one thing but in Muslim mehndi designs like this one have the pretty patterns encased in a leaf silhouette. The speciality of this design is that it's so complex yet simple at the same time, which is why it stands out.
Mehndi designs with squares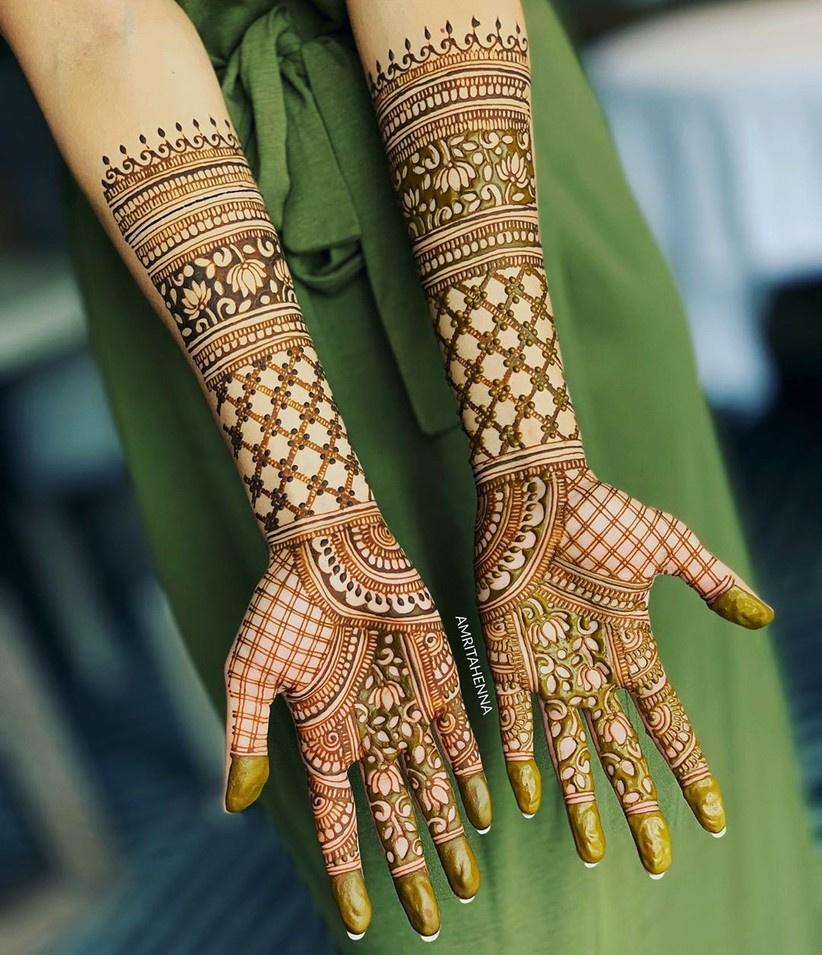 Image courtesy: Amrita Henna
Geometrical patterns look clean-cut and minimal while also making your mehndi pattern look delicate. Which is why Muslim mehndi designs replete with squares in different forms and ways are trending right now. Instead of doing it on your front palm, you can also go ahead with it on your backhand to bring a little bit of variety to your mehndi design.
Circular floral mehndi design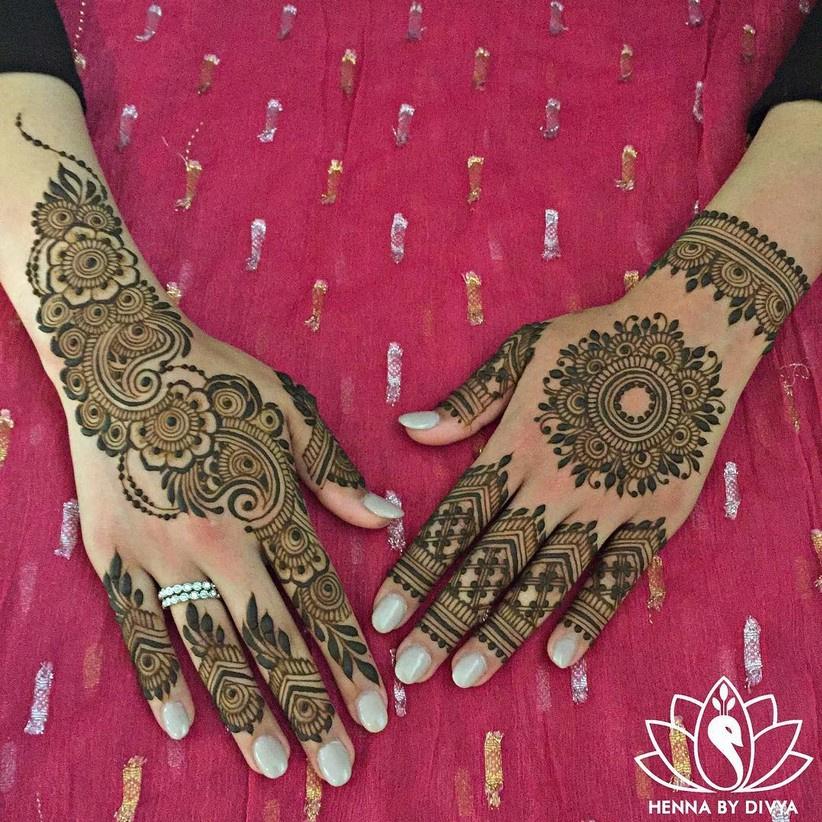 Image courtesy: Henna by Divya
Love floral patterns but also want to add in some twist to it? Here are some Muslim mehndi designs that'll go with your exact mood - this design has floral patterns in circular motifs, to make sure that the design remains elegant and doesn't go over-the-top.
Rose motif mehndi design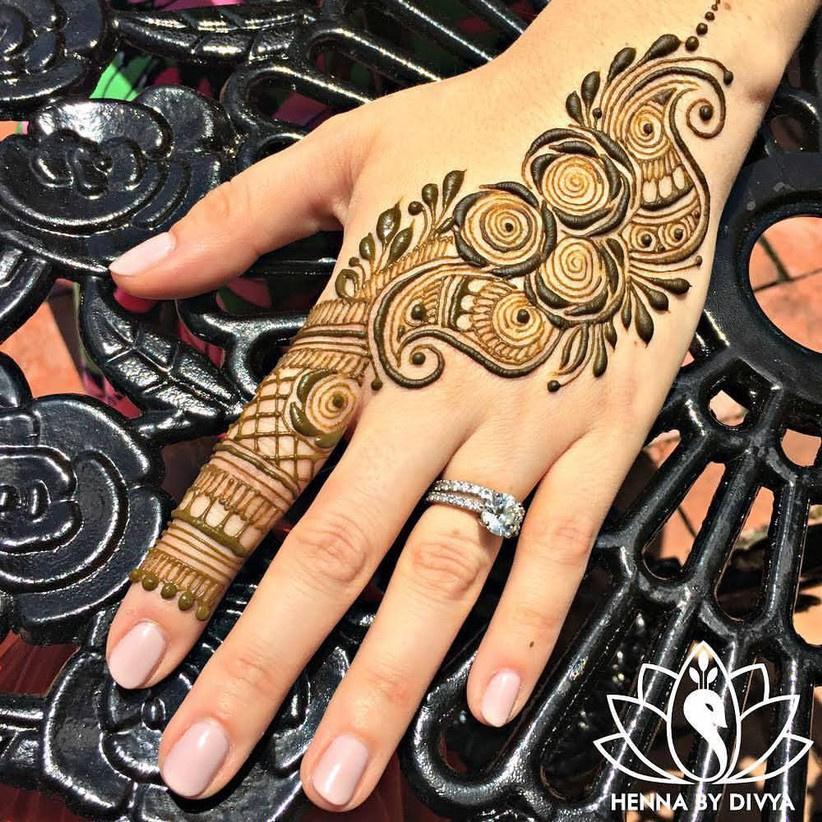 Image courtesy: Henna by Divya
When it comes to Muslim mehndi, rose patterns are always a big hit. They fill up the hand easily without making the design look too cluttered. To mix it up a little bit, you can also add some twirls here and some extension patterns there.
The twirly mehndi pattern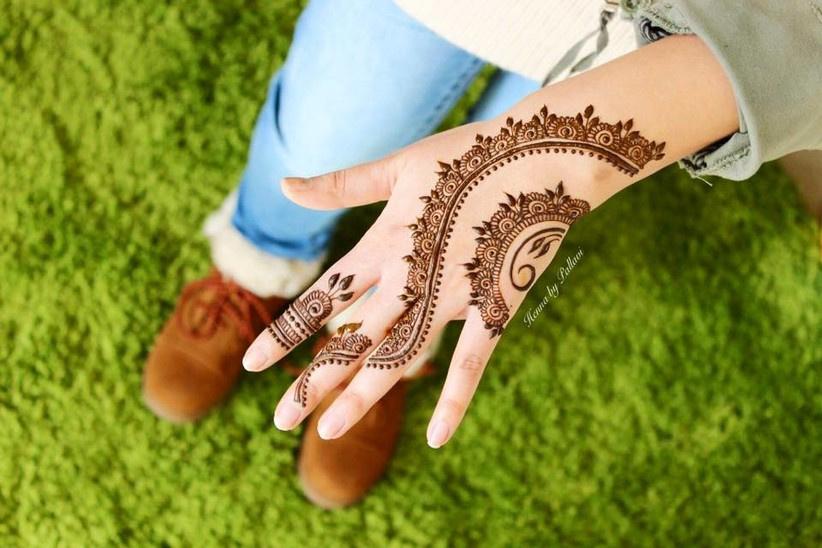 Image courtesy: Henna by Pallavi
Twirls are clean, smooth, minimal and are best suited for backhand mehndi designs. The best way to go about this specific pattern is to place two twirls in opposing directions to add a spaced out effect to it.
Fingertips only mehndi design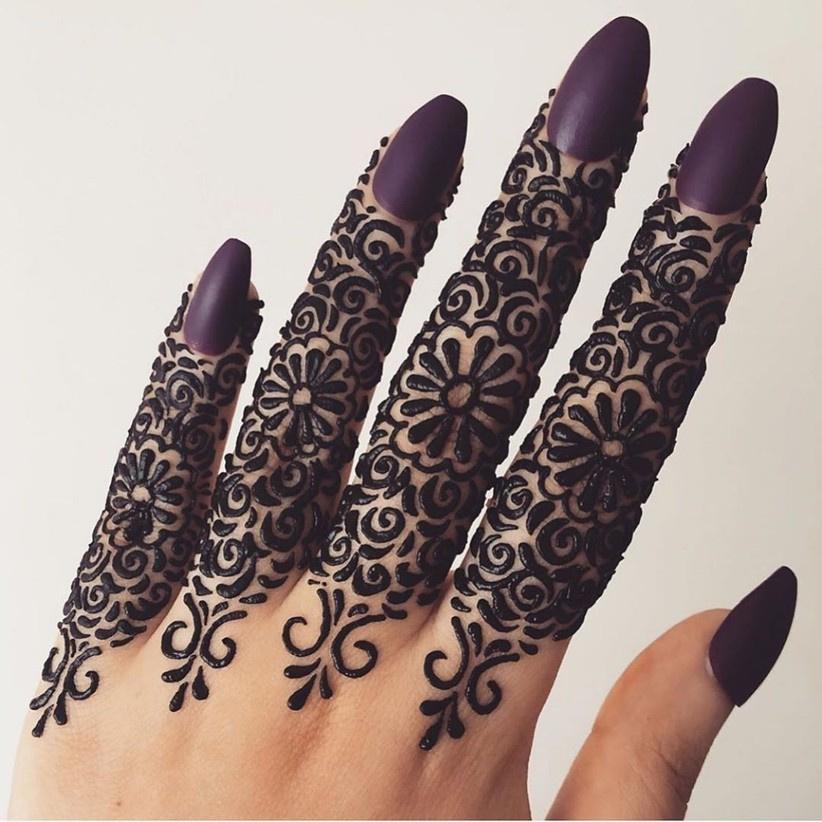 Image courtesy: Henna Inspo
This is a great mehndi design from Muslim mehndi images, especially when it comes to bridesmaids who want to get some mehndi done but don't want to go all out with it. Some circular patterns on the fingertips will do the job and will make sure it's not all covered.
Stunning mandala motifs mehndi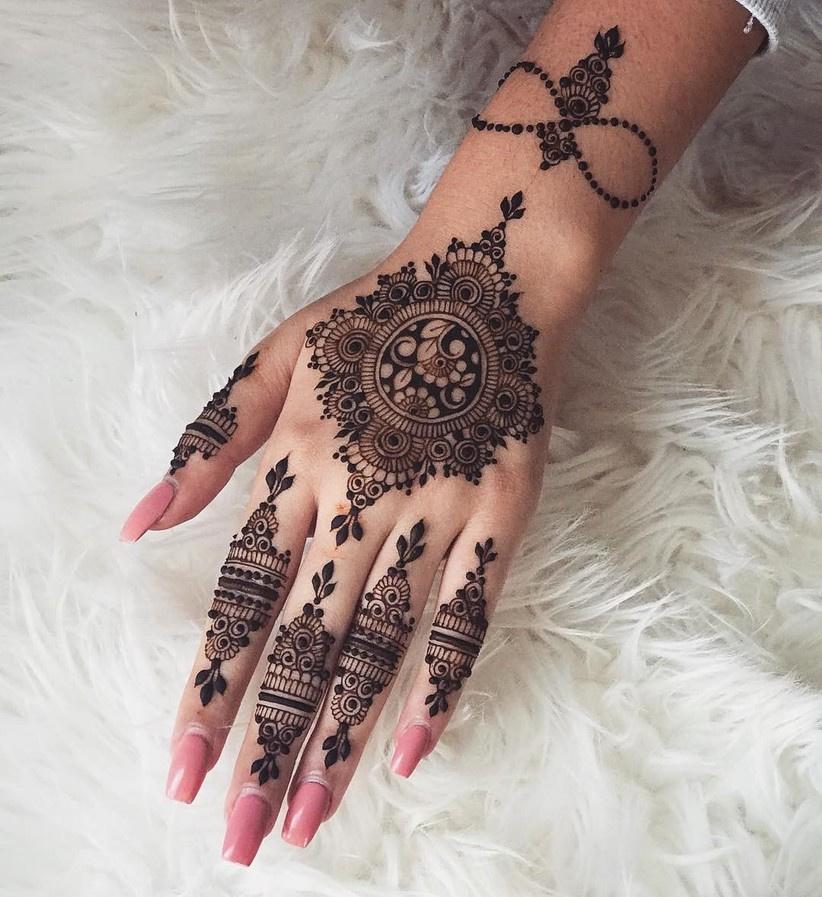 Image courtesy: Henna Inspo
Mandala motifs always come to the rescue amongst other Muslim mehndi images. They are detailed yet minimal and are a true reflection of the traditions that weddings are all about. If you do decide to go ahead with this one, there are two ways that you can choose - you can either get a massive mandala made or you can make a number of smaller mandalas.
Hand harness intricate mehndi design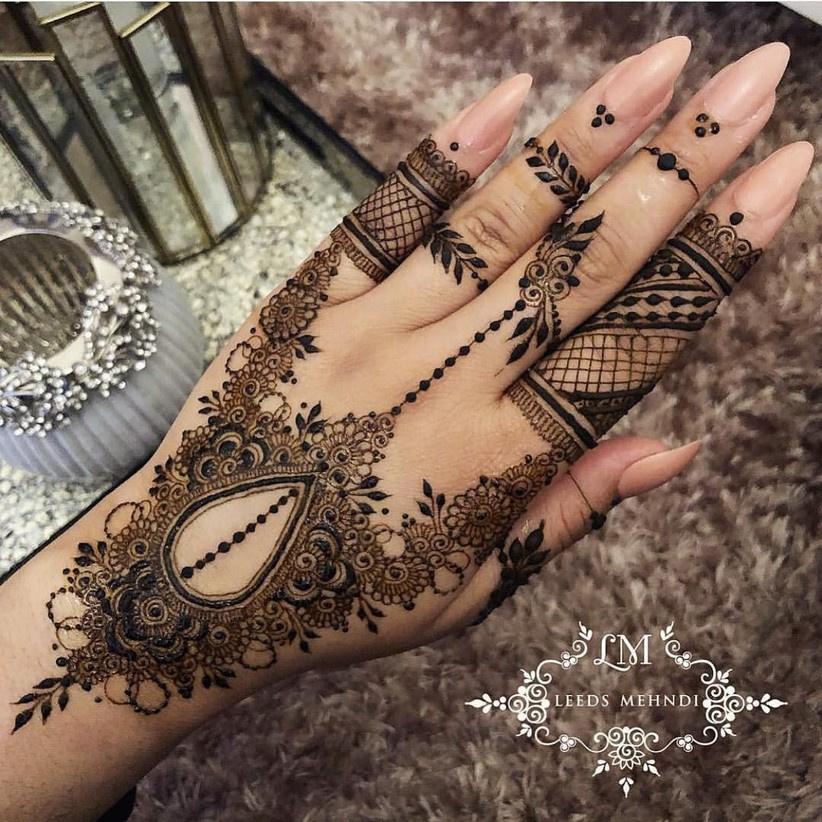 Image courtesy: Leeds Mehndi
For brides who love Muslim mehndi images that look like a stunning piece of jewellery adorning the hands, we have something for you too. The hand harness pattern is designed in such a way that it'll look like you're wearing jewellery. Go all out and replace hand ornaments with this design!
Meshwork Mehndi pattern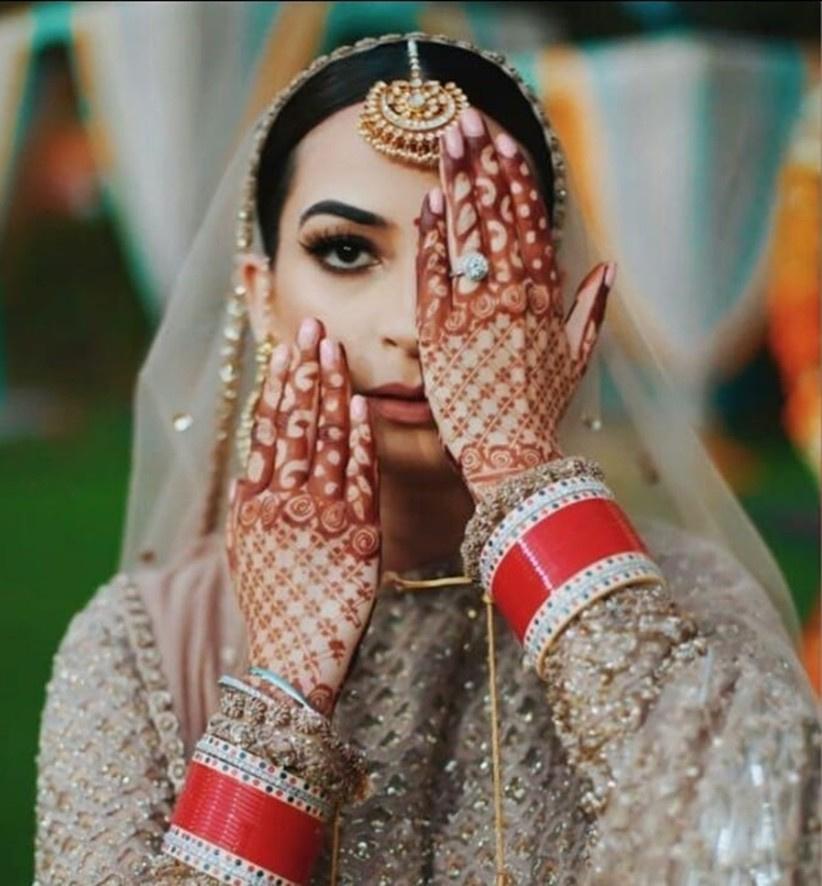 The 'jaal' pattern or the meshwork design is another intrinsic part of Muslim mehndi images. They're a collection of extensive criss-cross patterns that gives the mehndi an easy-breezy vibe.
All these Muslim mehndi images have been curated to make sure you find a mehndi design you absolutely fall in love with. Feel free to experiment and combine two or more designs from this list.
Want to get a design similar to these Muslim mehndi images? Get in touch with our mehndi artists right away!