10 Designer Jewellery Pieces by Sabyasachi That Show Off His Collection Beautifully!
If you are looking for designer jewellery to go with your wedding outfits, no one is better than Sabyasachi. Don't believe us? Check out these out of the world jewellery designs that will steal your heart!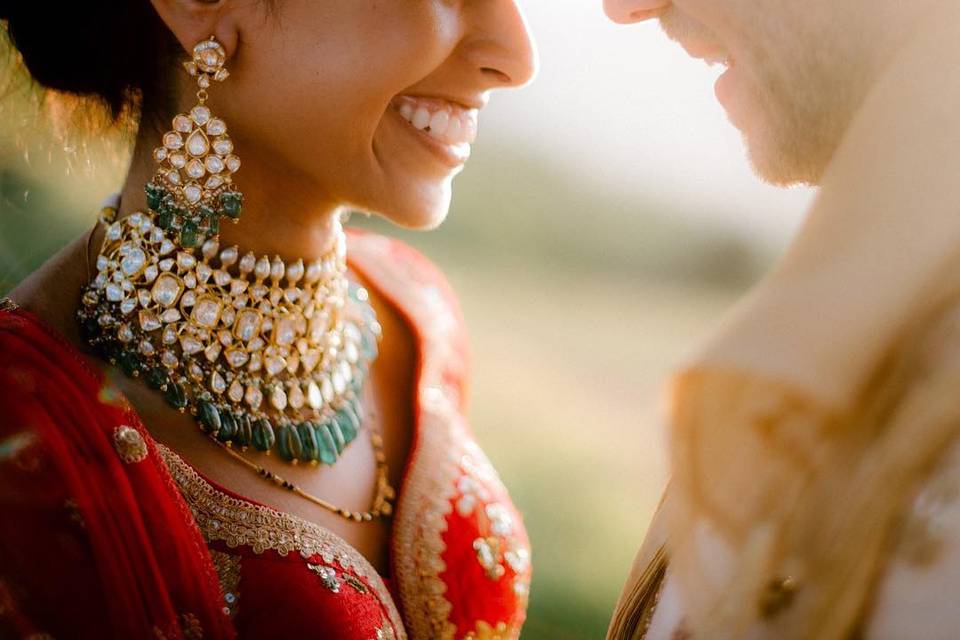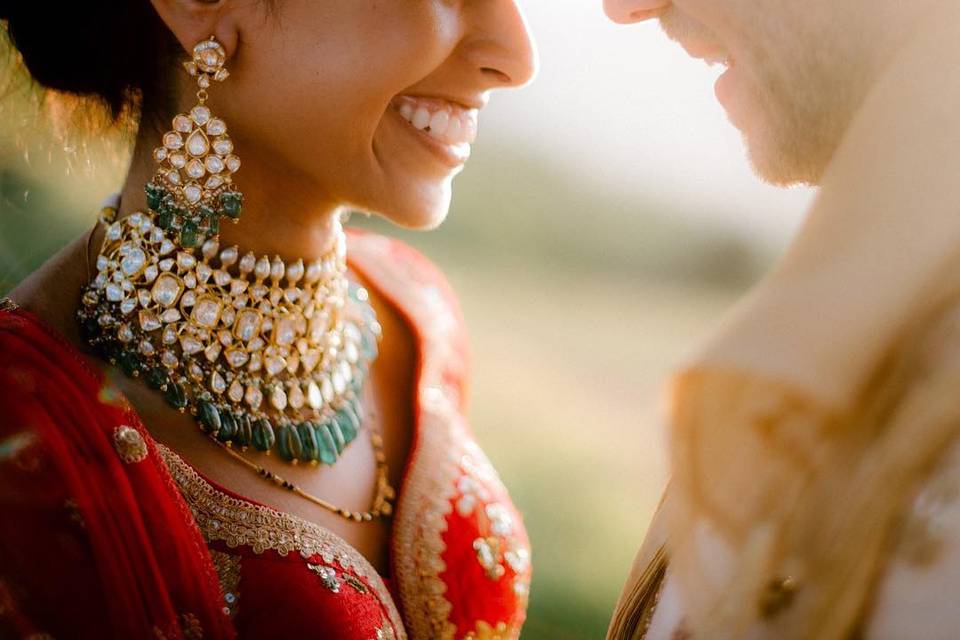 If there is a name that every woman knows in India, it is Sabyasachi. Whether it is outfits or opulent designer jewellery, his vision is unique and unlike anything, we have seen before. While every bride yearns to be a Sabyasachi bride by wearing a beautiful Sabyasachi lehenga, the look is not complete without jewellery designed by the man himself.
It has not been too long since he started his own jewellery brand, but as you can guess, it has already made quite a name for itself. He always felt that his brides were not pairing the perfect jewellery with his designs and this is why he decided to launch Sabyasachi jewellery. The brand is divided into 3 main collections- Fine jewellery, Jadau jewellery and Heritage jewellery along with vintage and men's collection.
Every collection is new and unique. They all are fit for royalty and a Sabyasachi bride is exactly that in the kingdom of weddings. Check out some of the pieces from all his collections and be the judge yourself!
Fine jewellery
Sabyasachi's fine jewellery collection includes pieces with diamonds and coloured gemstones. They are the epitome of luxury and sophistication. Check out the 3 designer jewellery pieces from this collection.
Precious gemstone choker with a pendant necklace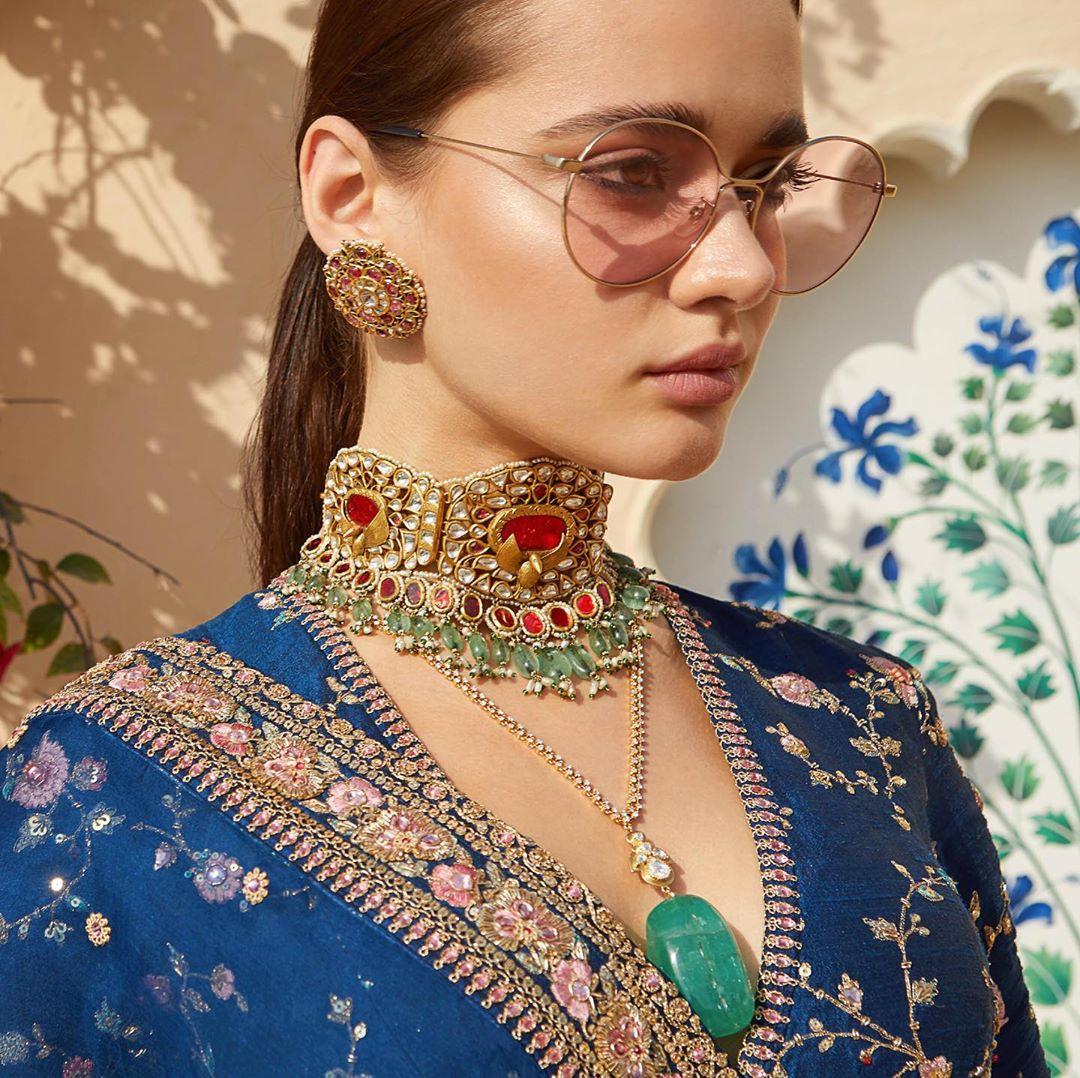 The first is a multi-coloured choker necklace with too many stones to count. The main attractions are rubies in the middle. We love the way it is paired with a stone pendant. It is the size of a fist. You can wear both the pieces together as well as separately.
Morganite stone jewellery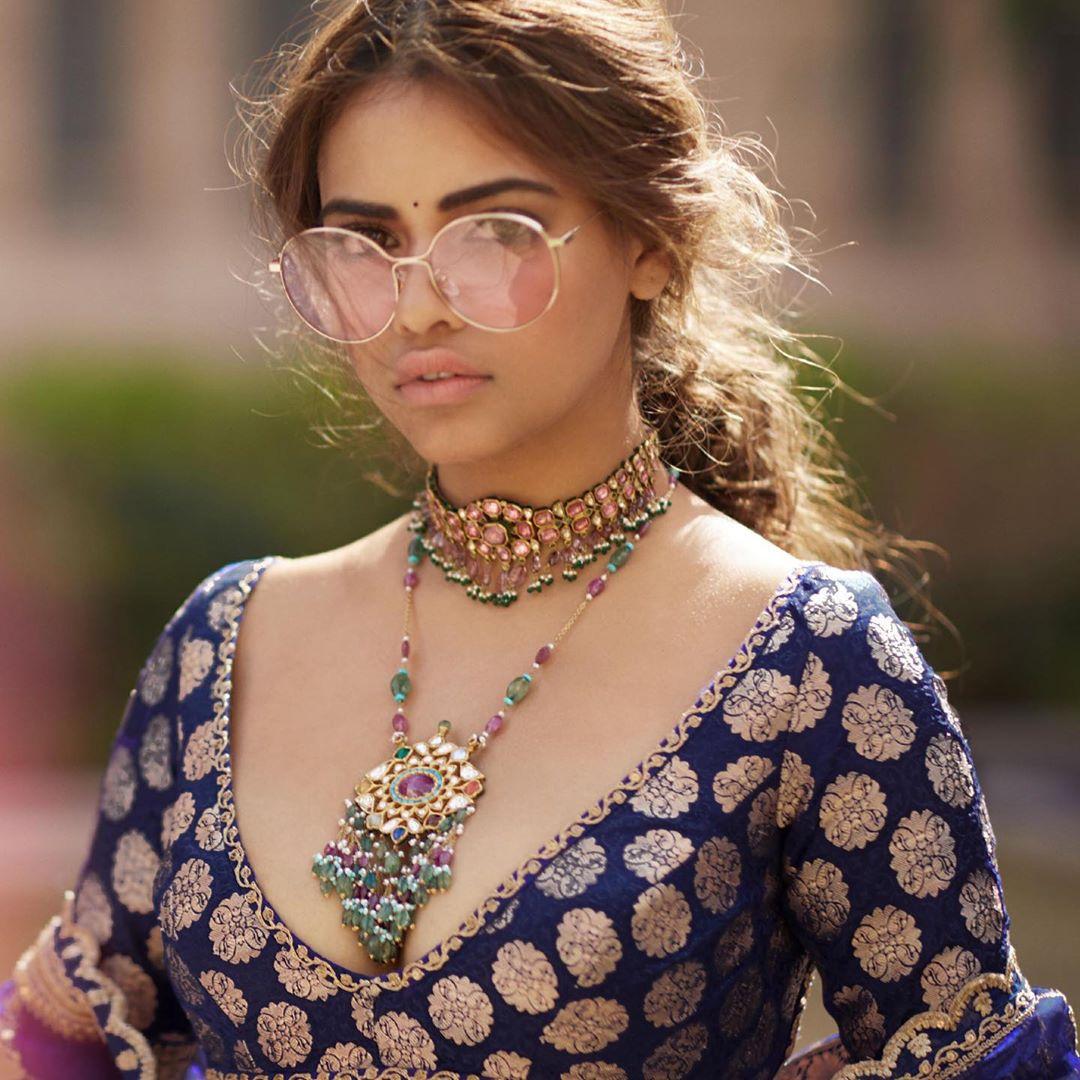 The next designer jewellery from the fine collection is a multi-coloured gemstones choker and a long necklace. Stones like amethyst and morganite are the main attraction whereas there are many other stones from green to blue in there as well.
Diamond and pearl necklace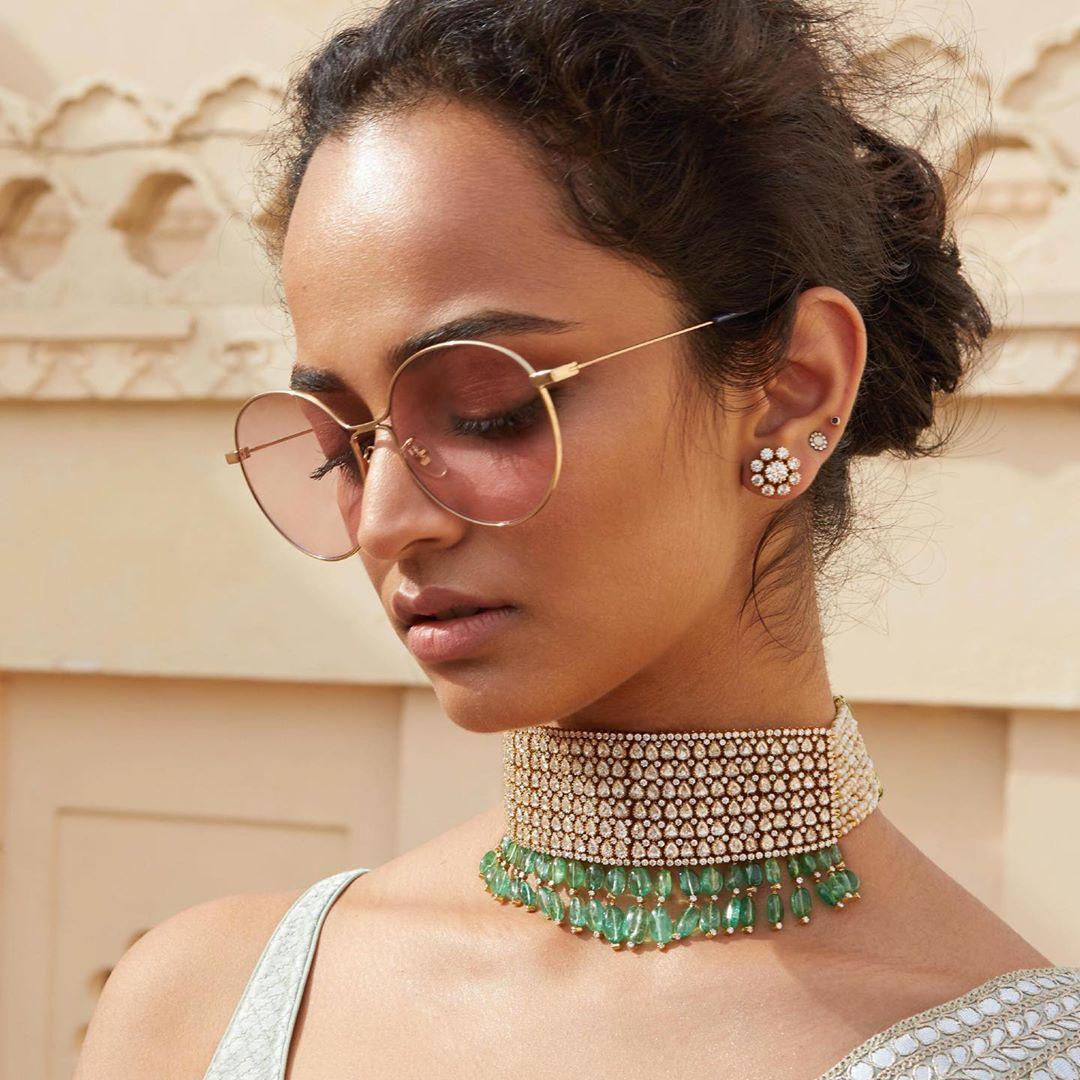 This diamond truly acts as the centrepiece of this jewellery collection. It is classy and luxurious. Be it a lehenga or a saree, it is sure to lift your lookup by ten folds.
Jadau jewellery
Jadau jewellery is truly jewellery that's fit for queens. The attention to detail in this designer jewellery is next-level. To check out the romantic affair between gold and diamonds, scroll down!
Rani haar with emeralds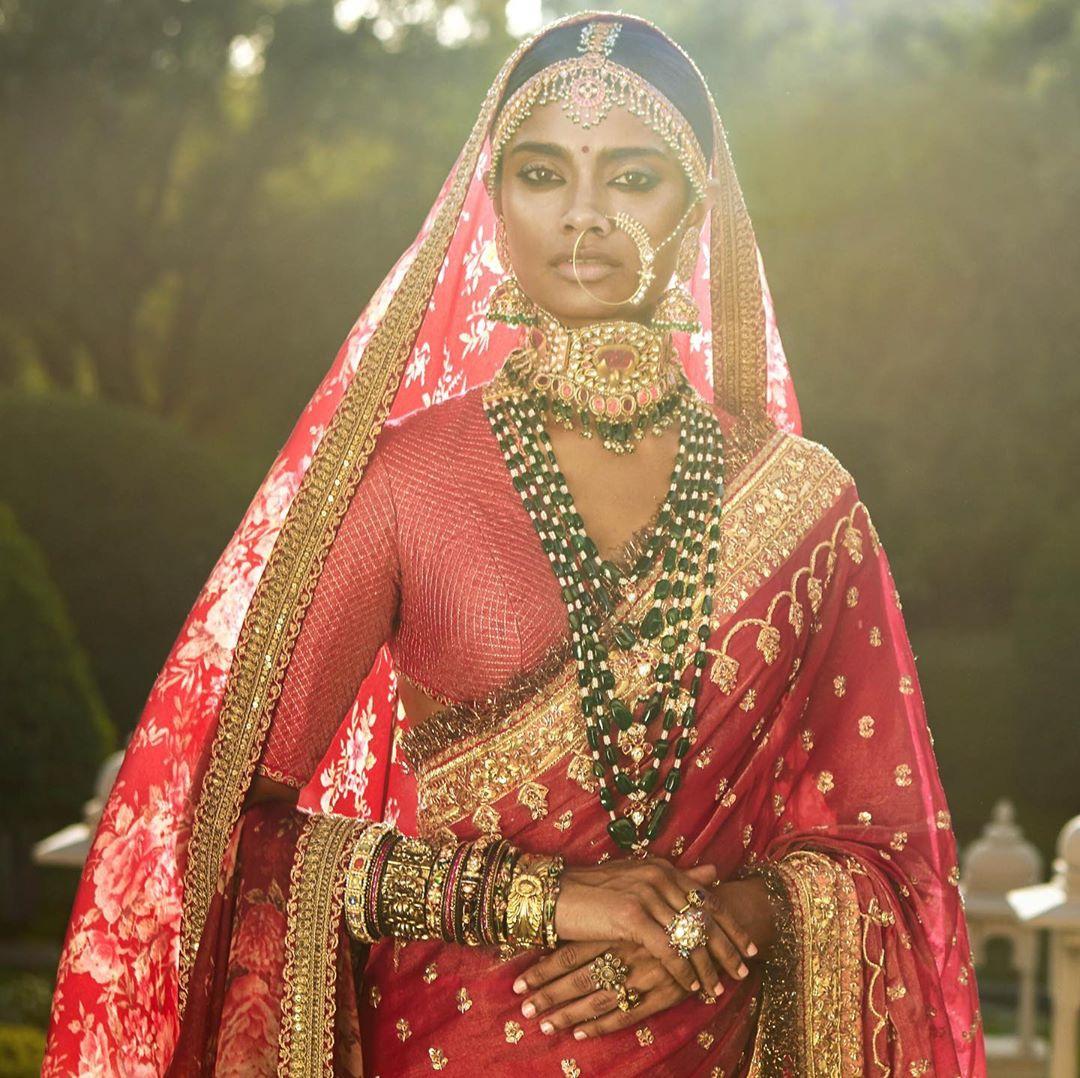 The first is a Jadau choker necklace with a multi-layered emerald rani haar. It is the perfect combination of old designs with colourful stones. Any bride will be recognisable from afar wearing this set!
Gold and pearl jewellery set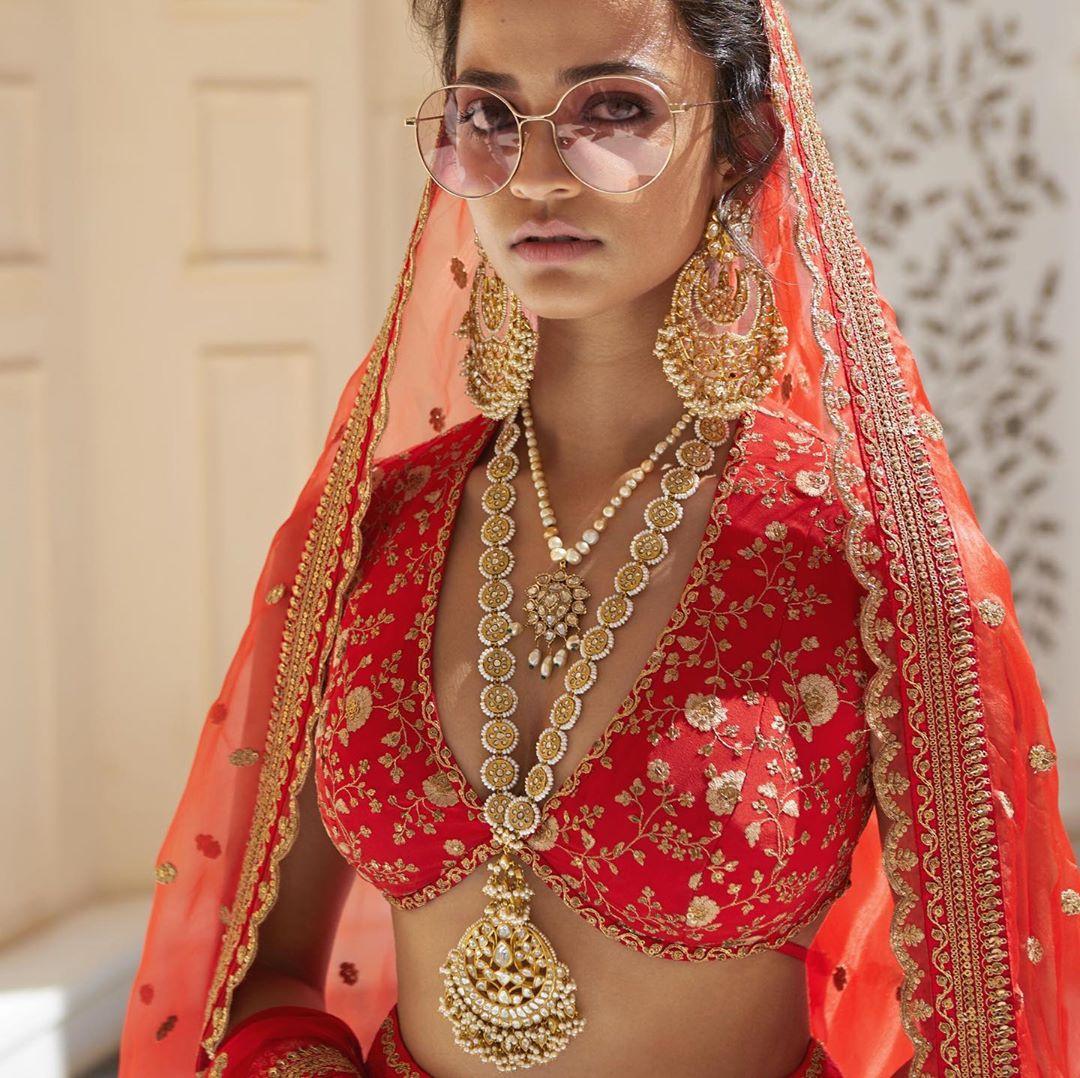 This is our favourite jadau set from Sabyasachi's collection. The gold design and the delicate pearls in it look perfect together. If you are wearing a red Sabyasachi lehenga, this set is perfect.
Gold Jadau jewellery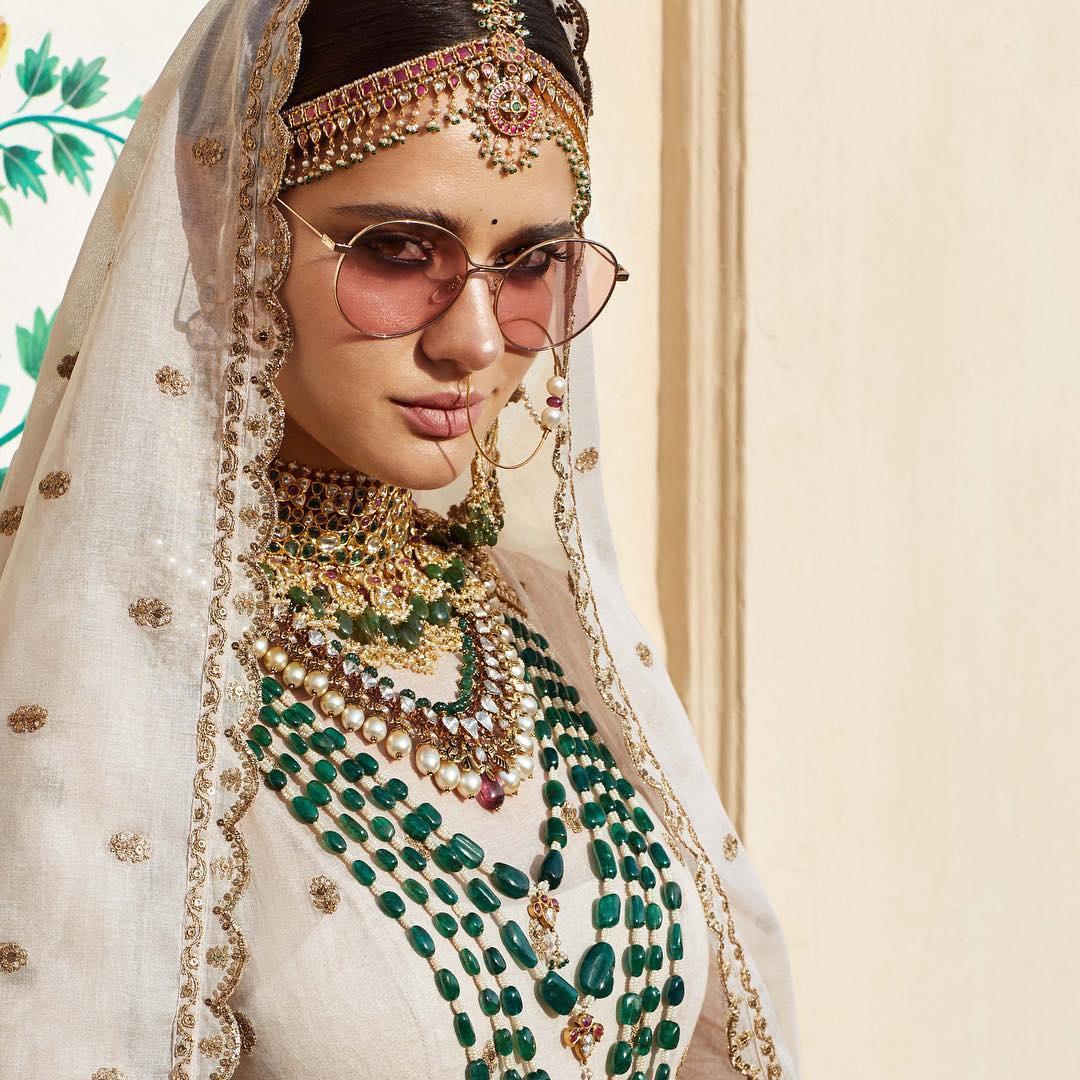 This bride is donned in Jadau jewellery from head to toe. Her Matha Patti and all the necklaces are Jadau. We love the princess necklace on this bride's neck. The large Kundan, pearls and green stones complement each other in the best way.
If you like this designer jewellery, wear a light coloured outfit so that everyone gets the chance to stand out.
Kundan and gold jewellery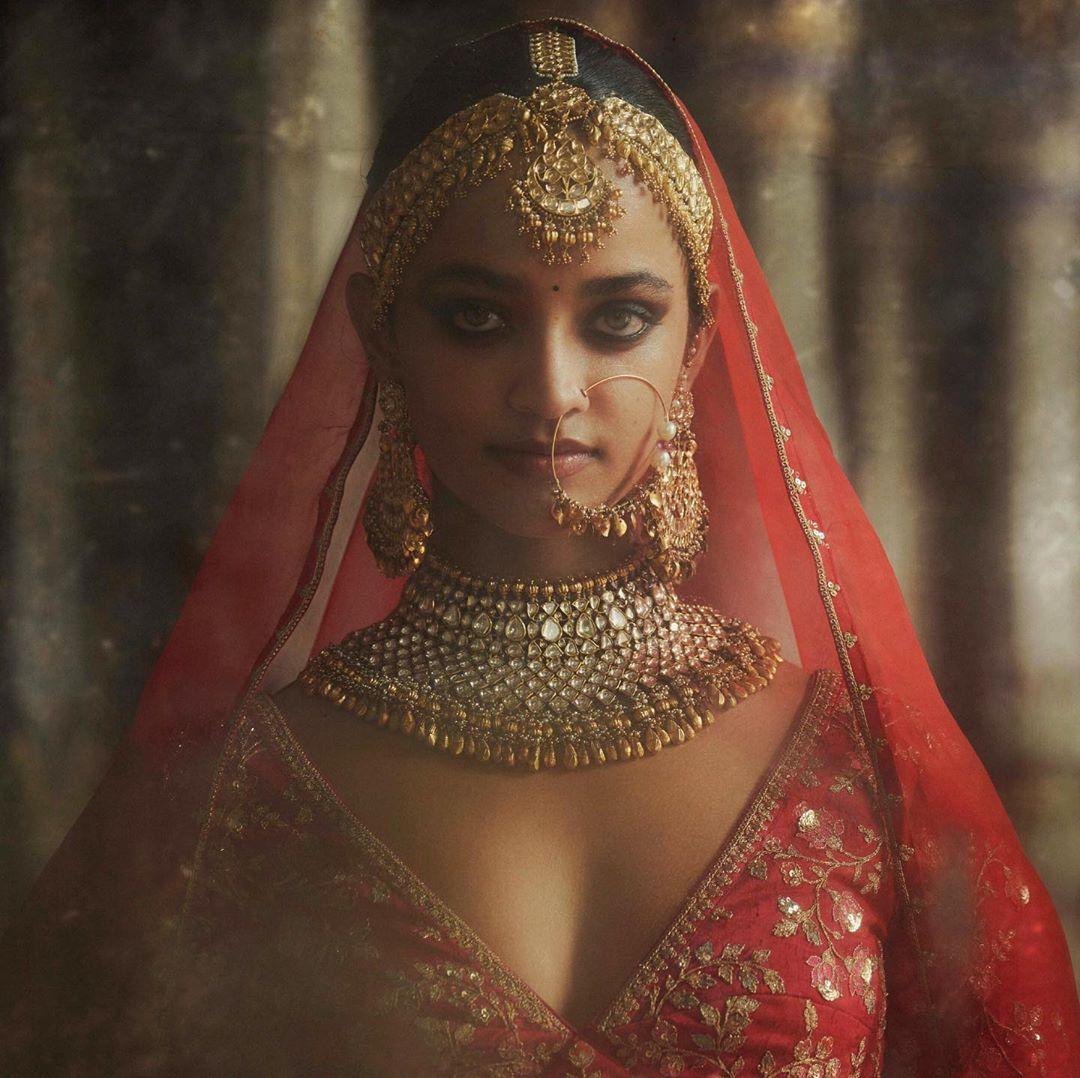 Kundan and gold jewellery will never go out of style. This is what makes this set fit for royalty. Again, if you plan to wear red, always choose gold first!
Heritage jewellery
The last 3 images are from the heritage collection. The vision behind this line is all about being unabashedly true to India's heritage. If you want to make a statement with designer jewellery, Sabyasachi is the best.
Chunky statement necklace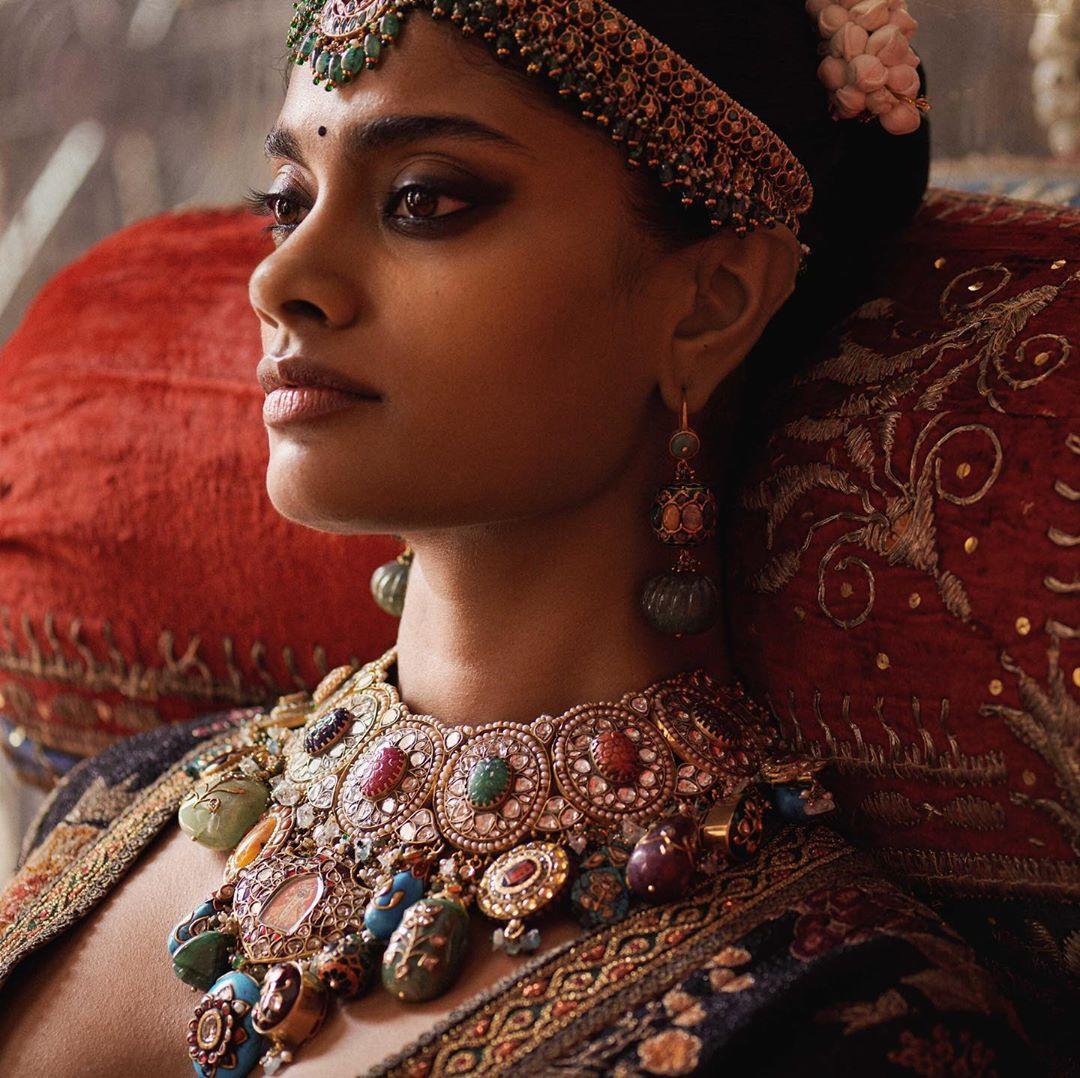 The first is a collar necklace ready to make a statement on your neck. The huge stone with kundans, rocks and latkans, makes it perfect for a bold bride who is not afraid to stand out.
One of a kind necklace with rubies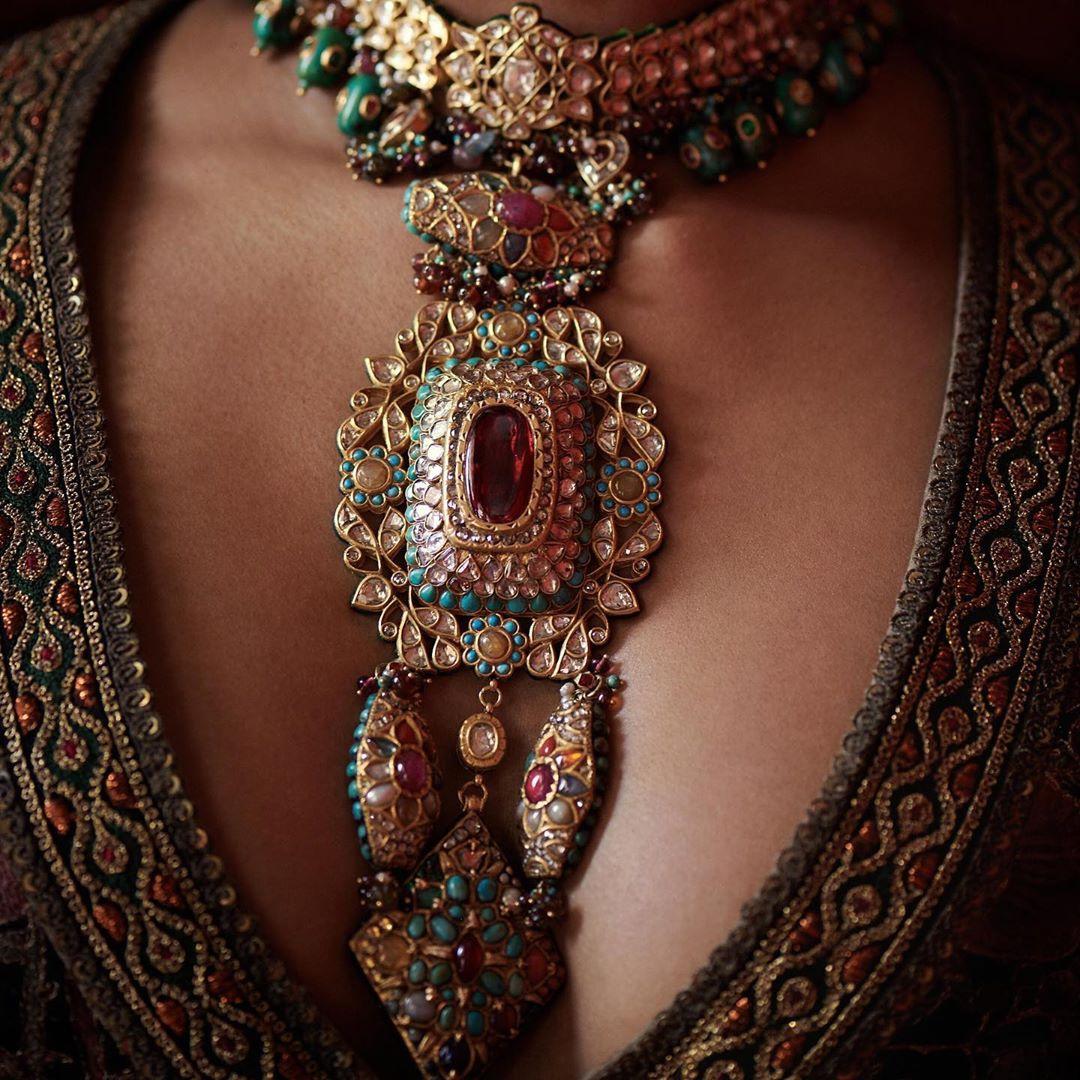 This is one of a kind choker necklace that has a pendant that never ends. The use of different geometric shapes makes it even more interesting. Are you gutsy enough to wear this for your wedding?
Square necklace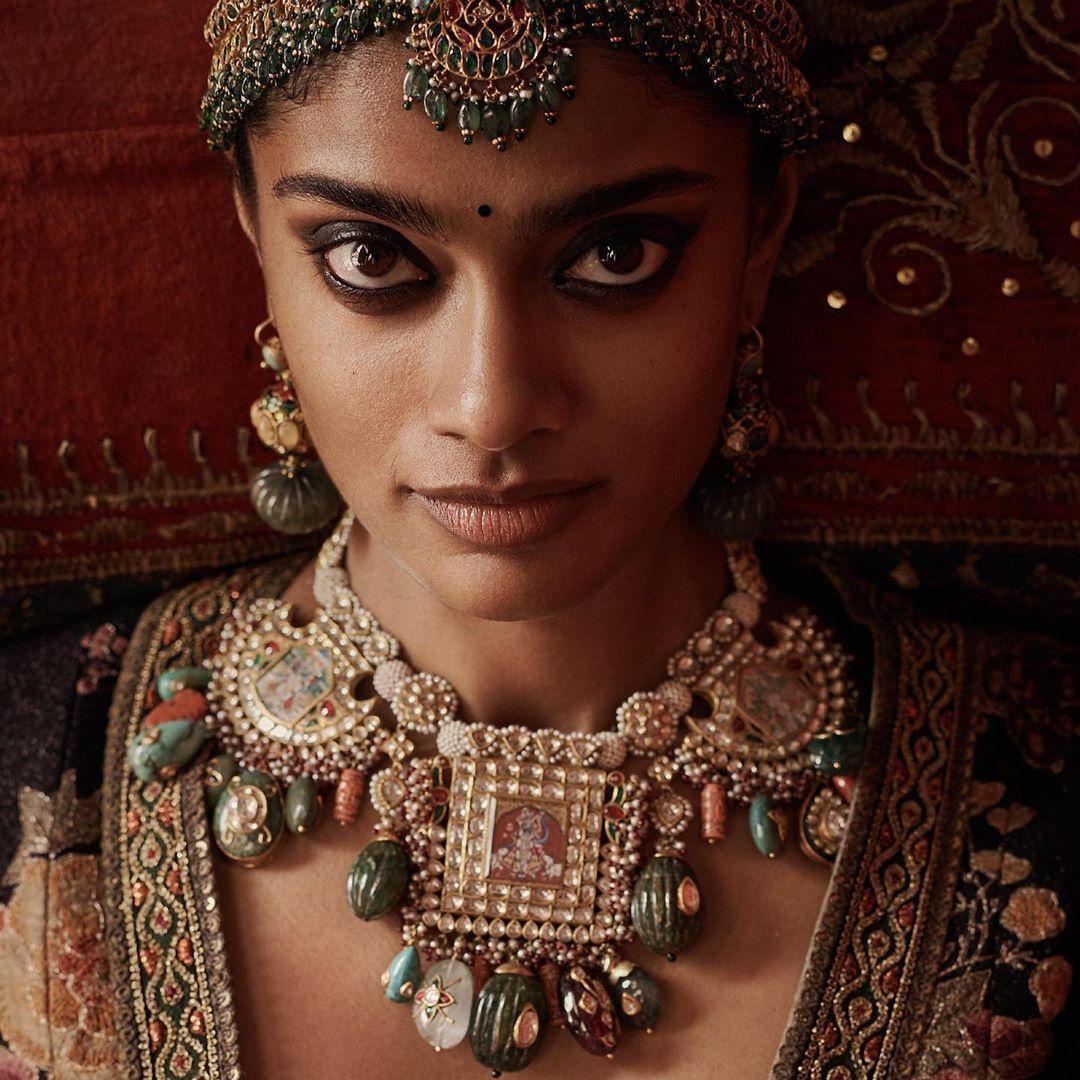 The last designer jewellery is yet another heritage piece that is a statement on its own. You do not need to wear anything else if you plan to wear necklaces like this.
Only the best gold, gemstones, stones are used in the making of these designer jewellery pieces. All of these are unique designs that you will not find anywhere else in the world. Thanks to Sabyasachi, we got to see some of the most beautiful jewellery we have ever seen. Is it the same for you? If you can afford to be Sabya bride, do not buy jewellery from any other designer. His jewellery designs are made keeping in mind this outfit designs.
Check out these bridal jewellery stores near you!
NOTE - All images are courtesy of Sabyasachi!