10 Choker Necklace Designs in Gold for Your Ultimate Bridal Goals
Go through these choker necklace gold designs to get an idea about how they can transform your bridal look completely. Go bling-bling!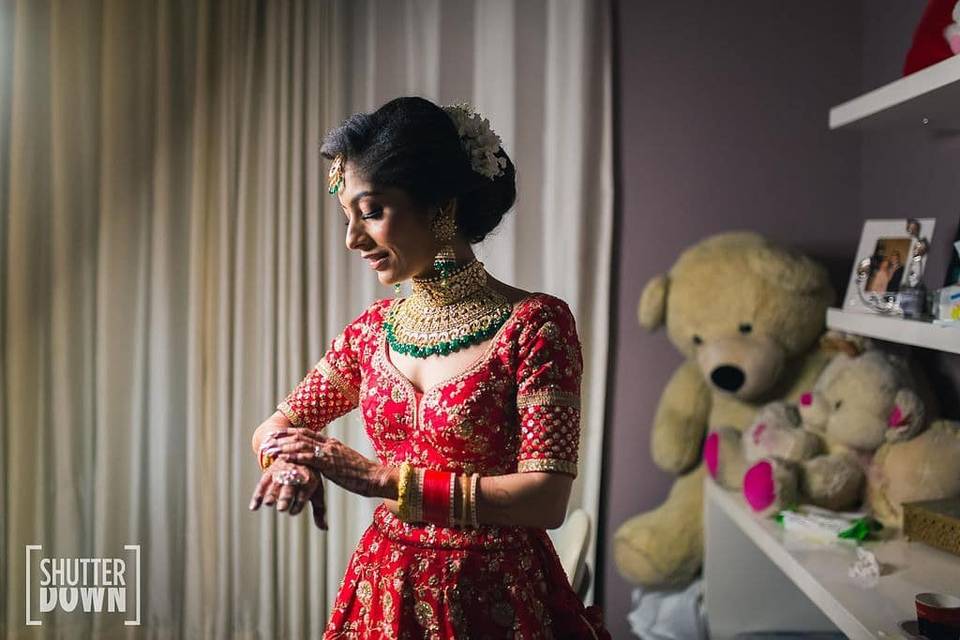 Gold choker necklace designs play an important role in completing a bridal look. In fact, it is the most important piece of jewellery a bride wears in many ways. There are times when you just need to wear a choker necklace and you are good to go with your bridal look. The ideal scenario to wear just a choker necklace is when you are wearing a heavy blouse with multiple embroideries.
However, you can also pair beautiful choker necklaces with other pieces of ornaments for the neck as well.
Let us take a look at some of the best gold choker necklace designs to get a better idea about how it matches with the attire and so on.
Emeralds With Gold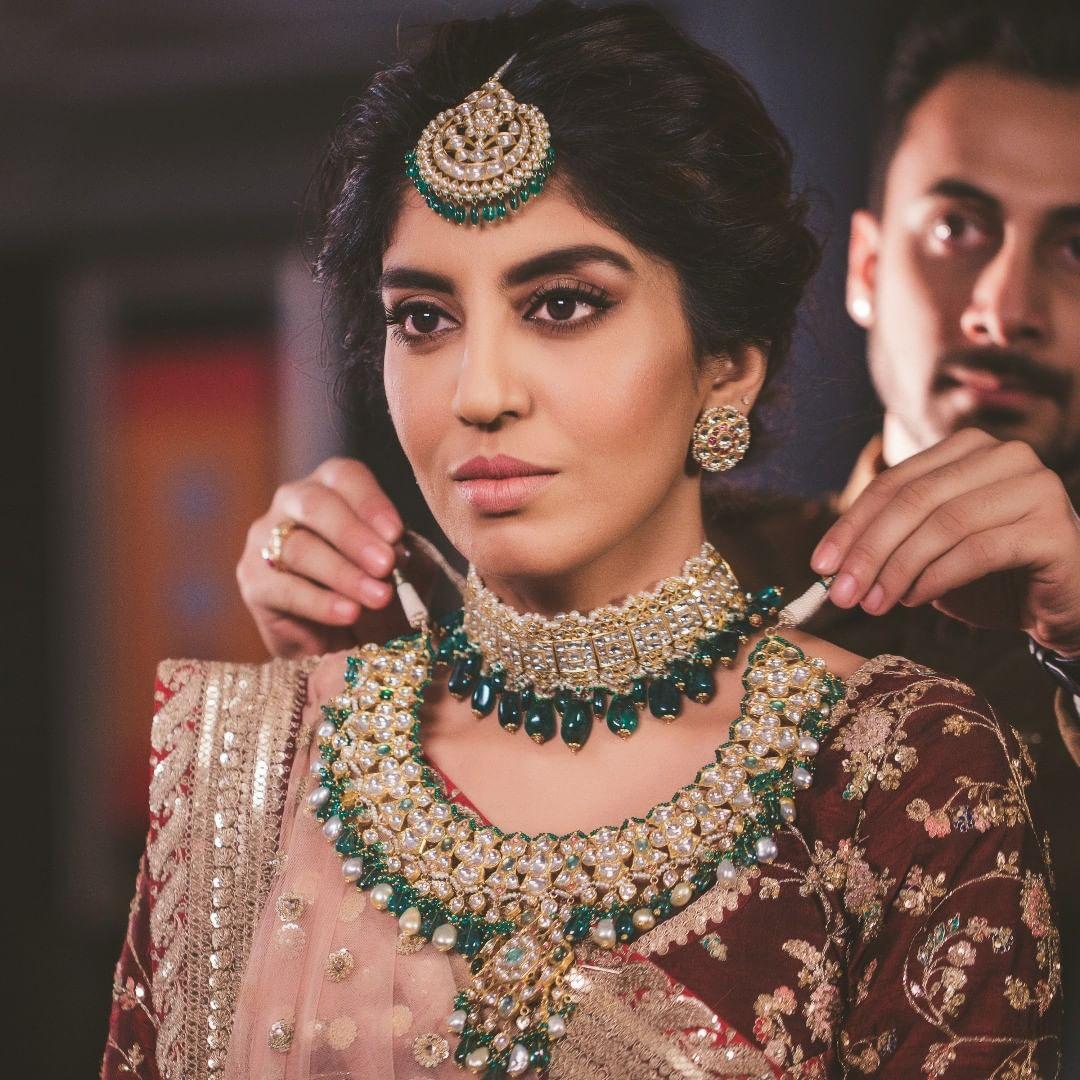 Starting with stunning gold choker necklace designs, this beautiful necklace with big emeralds at the bottom part makes it ever so beautiful. This choker necklace goes perfectly with the big necklace that follows a similar fashion. Moreover, since the emerald green is in contrast with the maroon and burgundy colour, pairing it with blouses of such colours makes a lot of sense.
A Magnificent Kundan Choker Necklace
Kundan jewellery is all the rave these days and you know how beautiful it looks. A heavy choker set with big unpolished stones in gold casings makes it a stunner for sure. The geometrically correct square-shaped work at the throat line gives the necklace a contemporary touch as well.
A Stunning Choker Necklace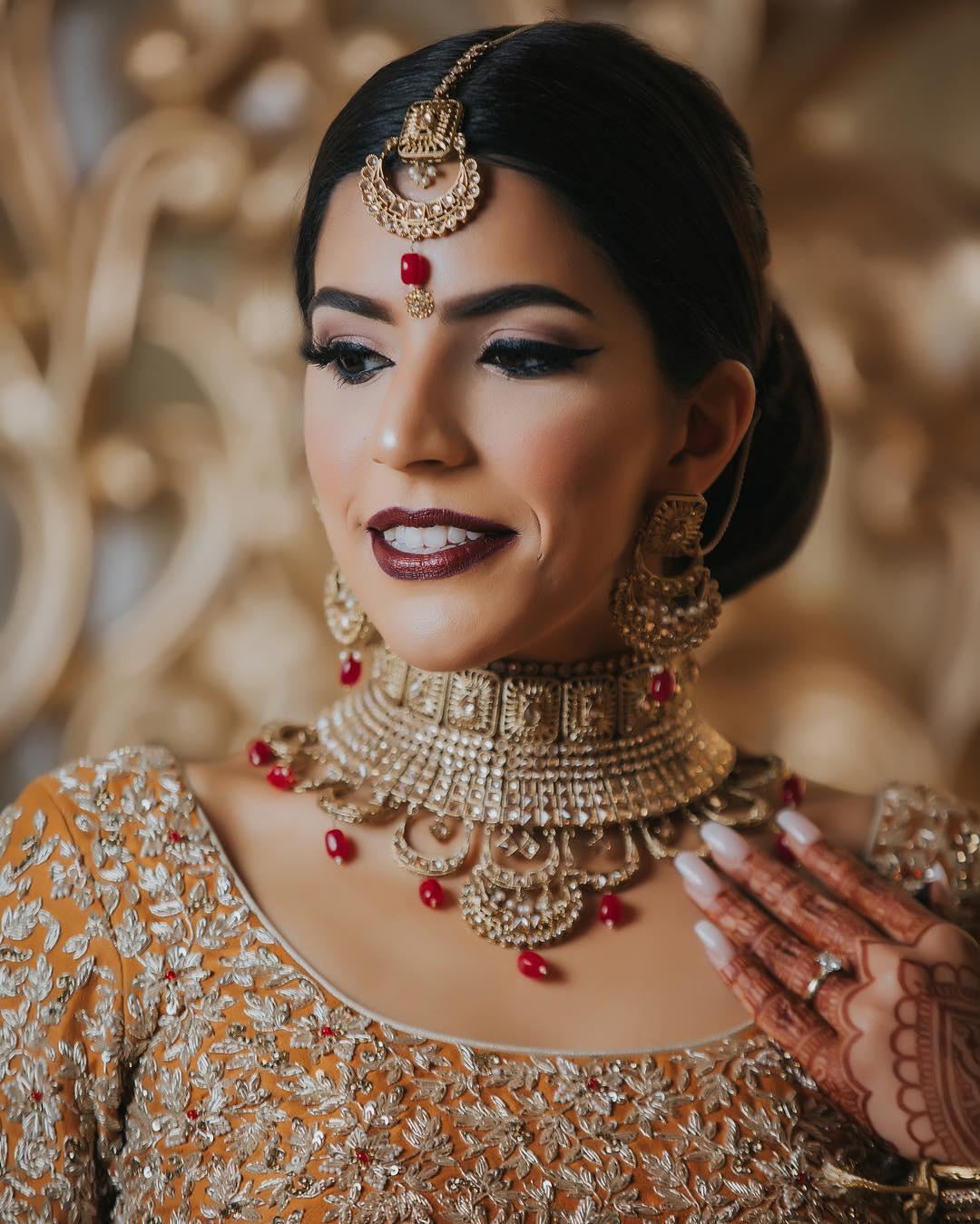 Image Courtesy: Dreambox Creations
Chokers with contemporary design styles make the ornament look extra special, any day of the week. The gold casings with small Kundan stones make it different from the usual Kundan jewellery seen around. First, the blocks, then the curves and then the arches with hanging rubies make this choker necklace one of a kind.
A Plate Choker With Green Stones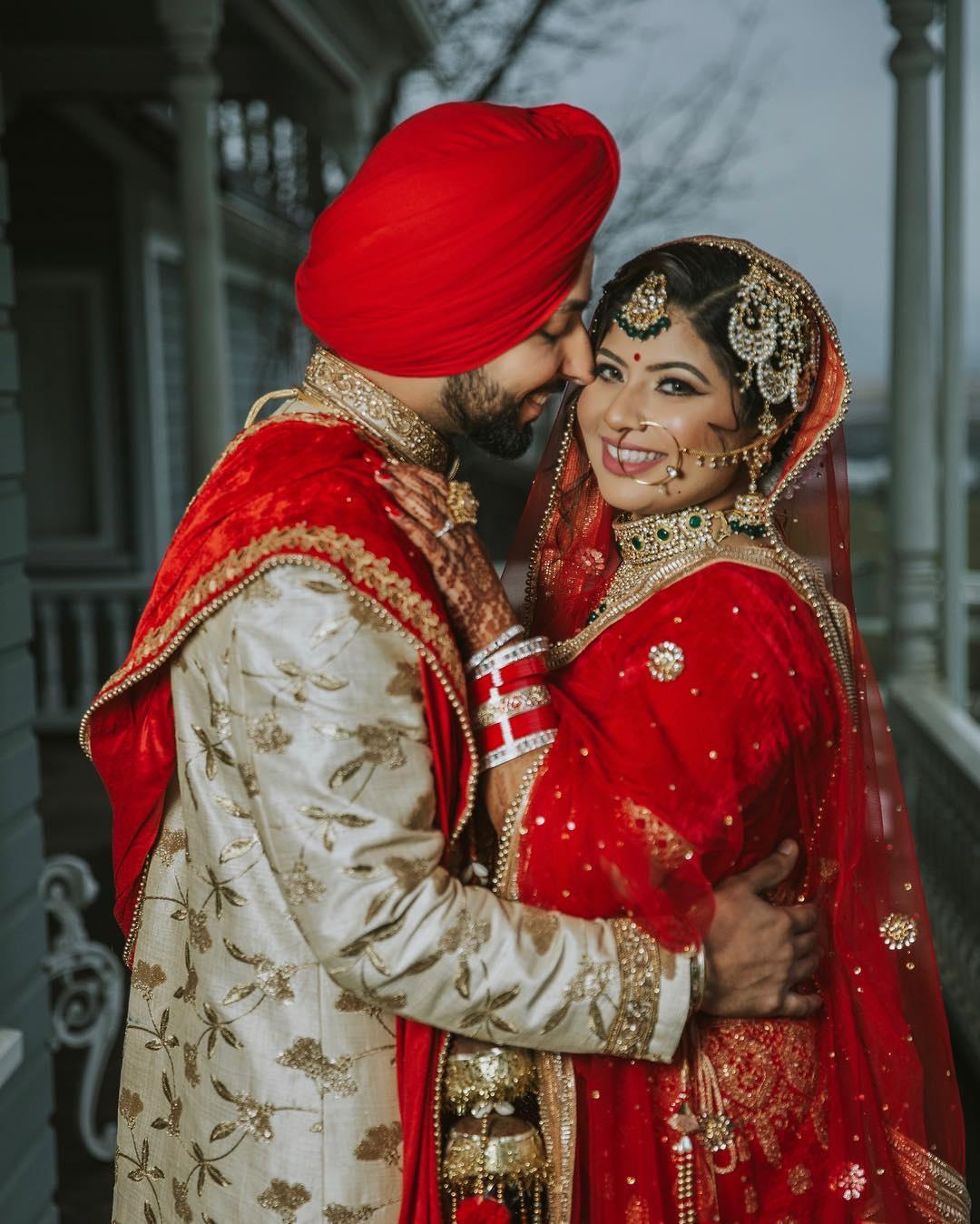 Image Courtesy: Dreambox Creations
A plate choker with green stones looks great with bright red bridal outfits, making it one of the best gold choker necklace designs. Since red is the most common colour when it comes to bridal outfits, this choker necklace can match with all such attires. The use of emerald stones in between makes the necklace a lot more beautiful and inclusive with the Indian vibe.
A Beautiful Design With Red Pearls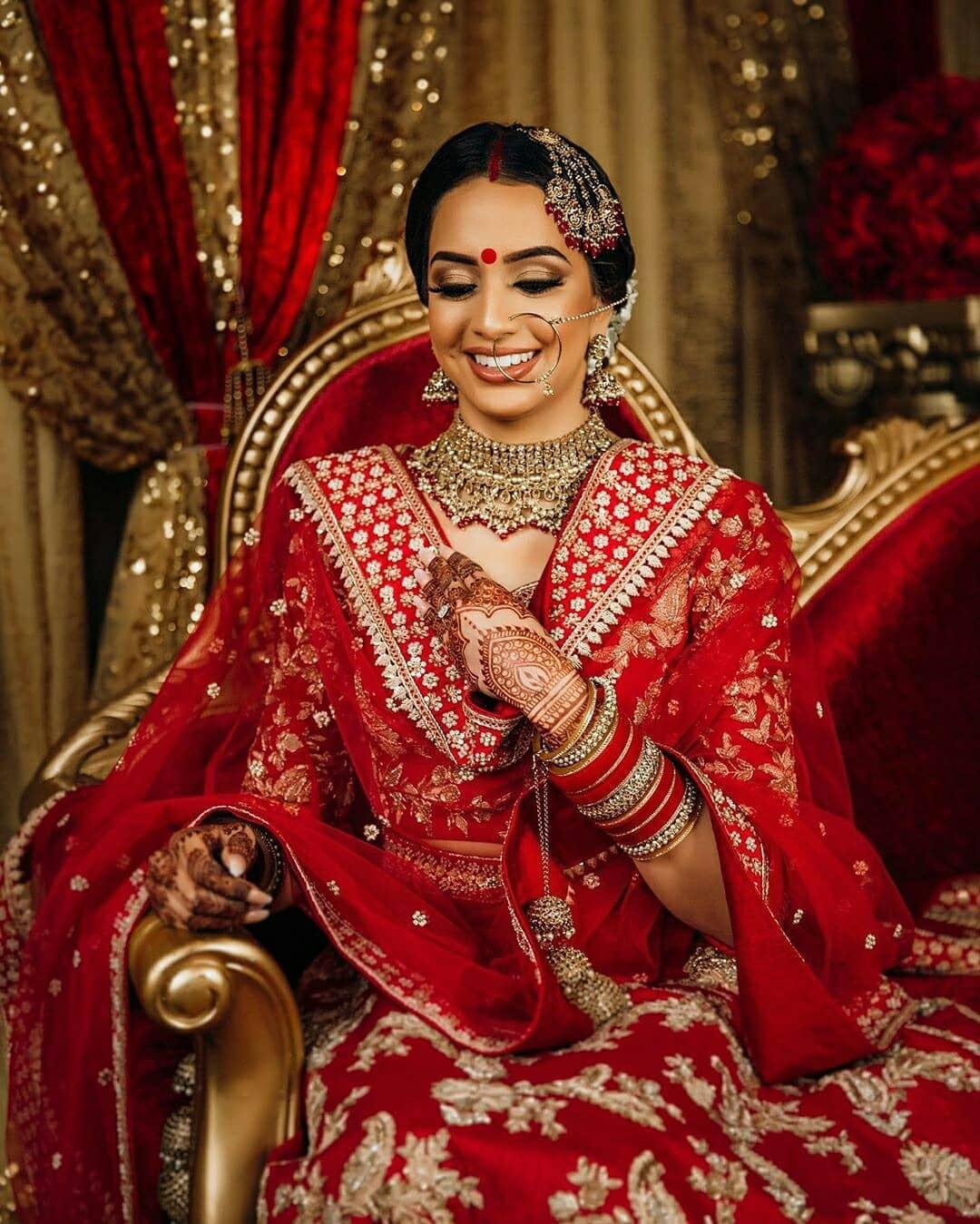 Image Courtesy: Dreambox Creations
Another one of the gold choker necklace designs that can go with the popular red attire, this choker necklace has continuous gold formations on it with geometric patterns for the finish. You can easily match this necklace with a red lehenga or saree in red colour.
Rubies To Match The Attire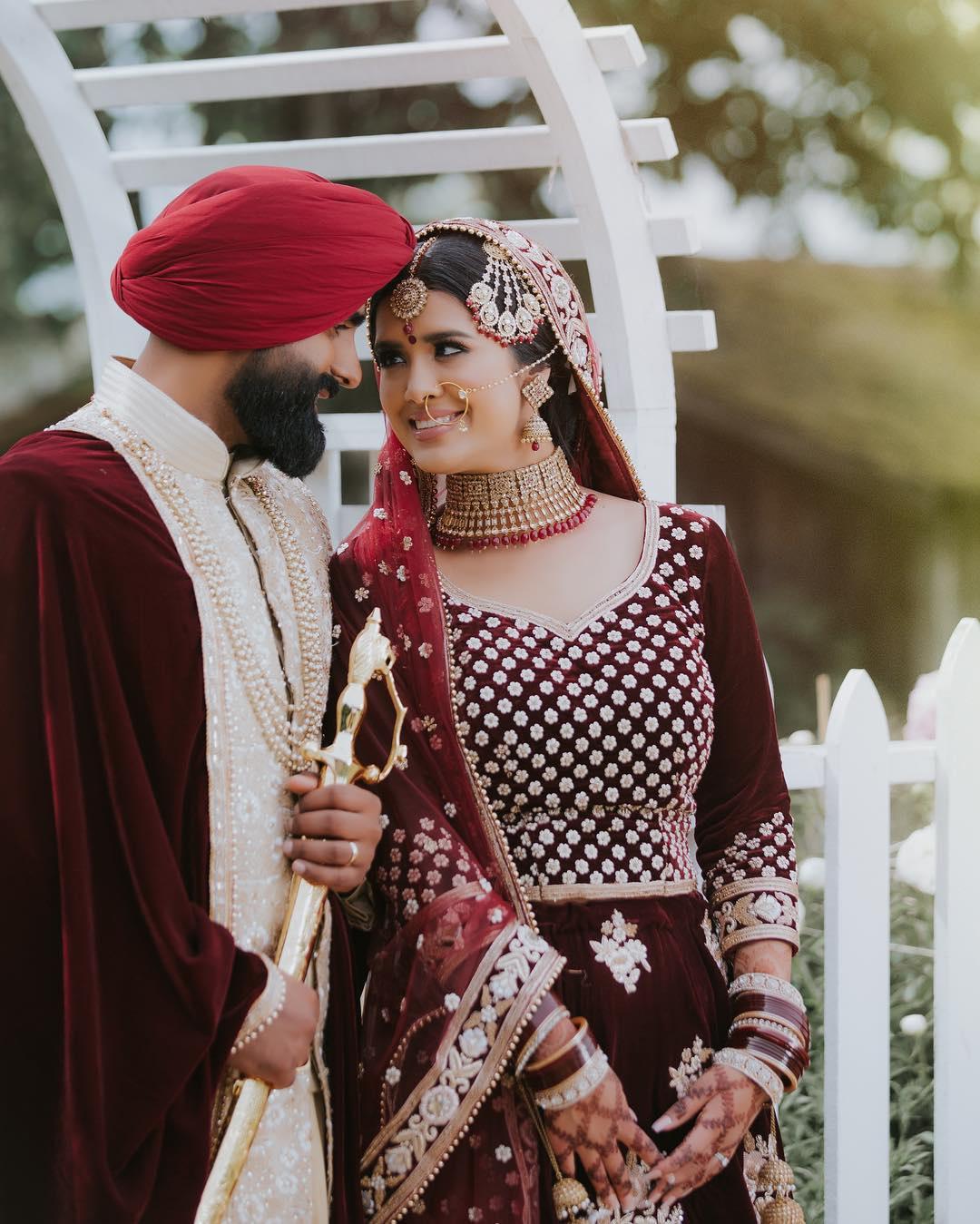 Image Courtesy: Dreambox Creations
Now here is a beautiful example of gold choker necklace designs that go with a maroon shade. Speaking of the colour maroon, the first thing that comes to our minds is the velvet fabric. For such a plush outfit, you need to have a choker necklace that resonates with the look. You can go for just the choker if your blouse has heavy embroidery in this case.
The Subtle Use of Pearls in the Choker Necklace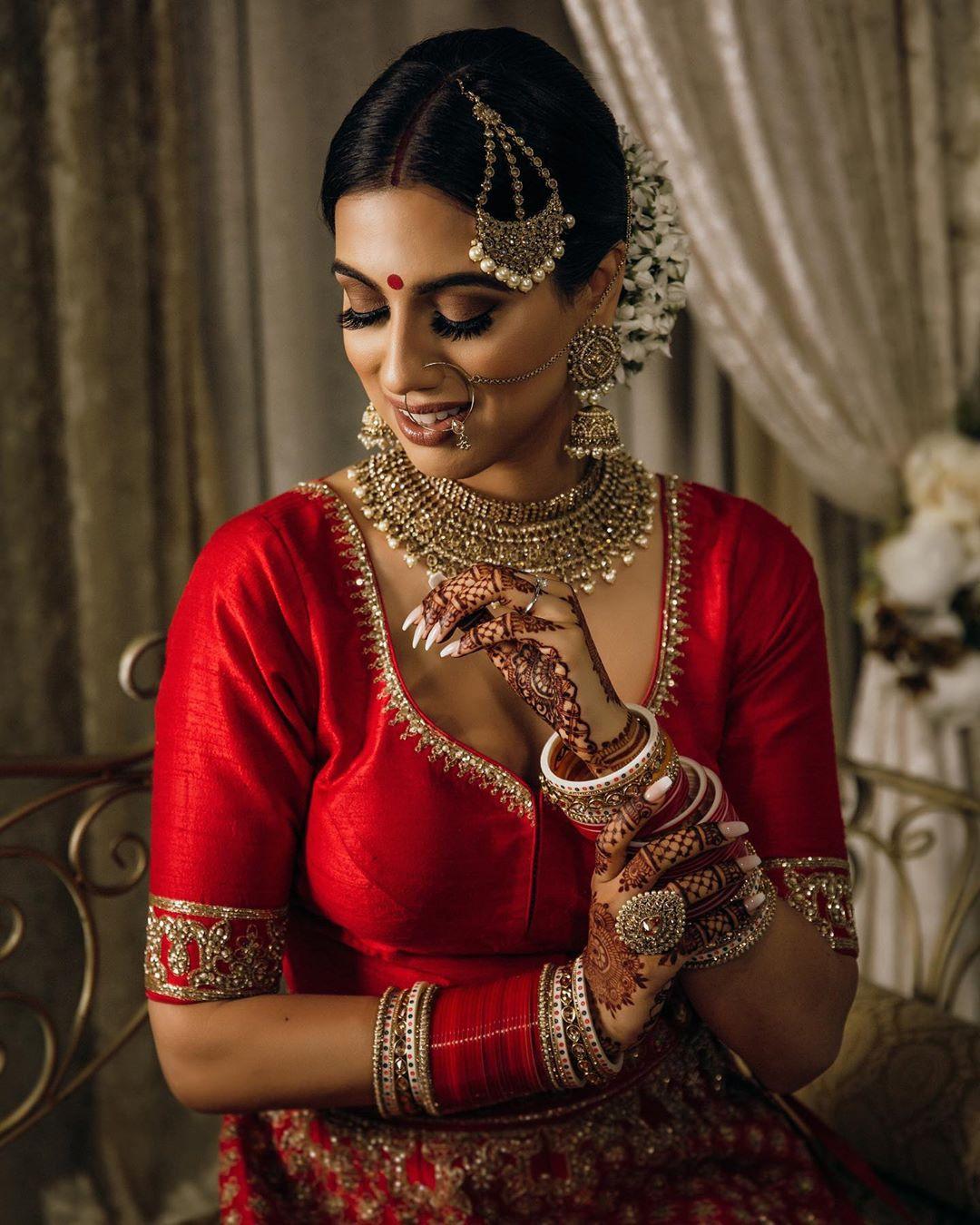 Image Courtesy: Dreambox Creations
A simple design of gold choker necklace designs, this choker necklace has tiny pearls hanging from it at the bottom end of the necklace. The continuous gold designs make the necklace a lot more traditional than other designs listed here. The best part about this choker necklace is that it goes with a saree as well as the lehenga.
A Simple Choker Necklace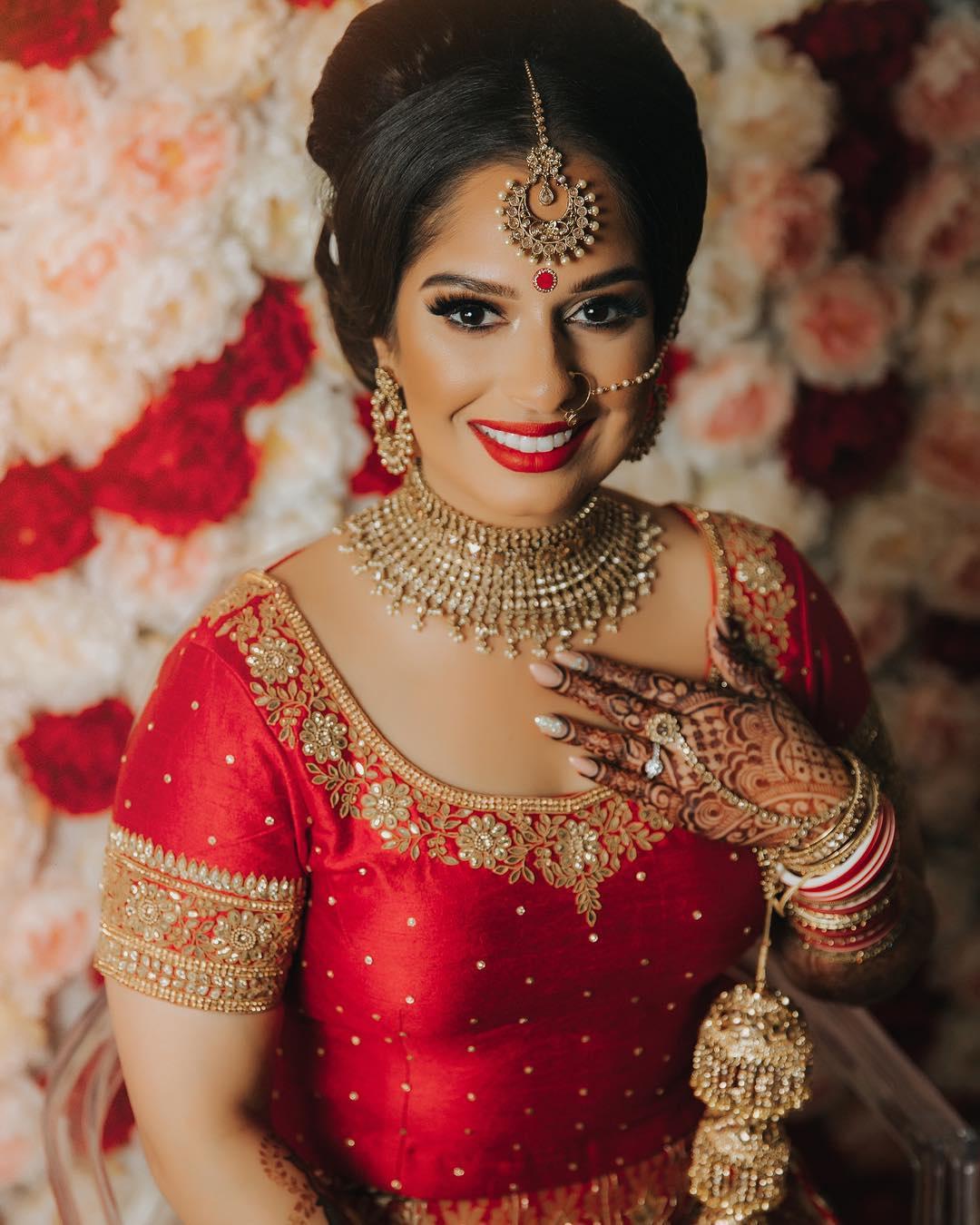 Image Courtesy: Dreambox Creations
Here is a simple Kundan choker necklace with tiny projections at the bottom. This simple look can easily match a blouse with heavy embroideries. The small Kundan work gives the ornament the shine to make it attractive and appealing.
A Unique Design With a Contemporary Twist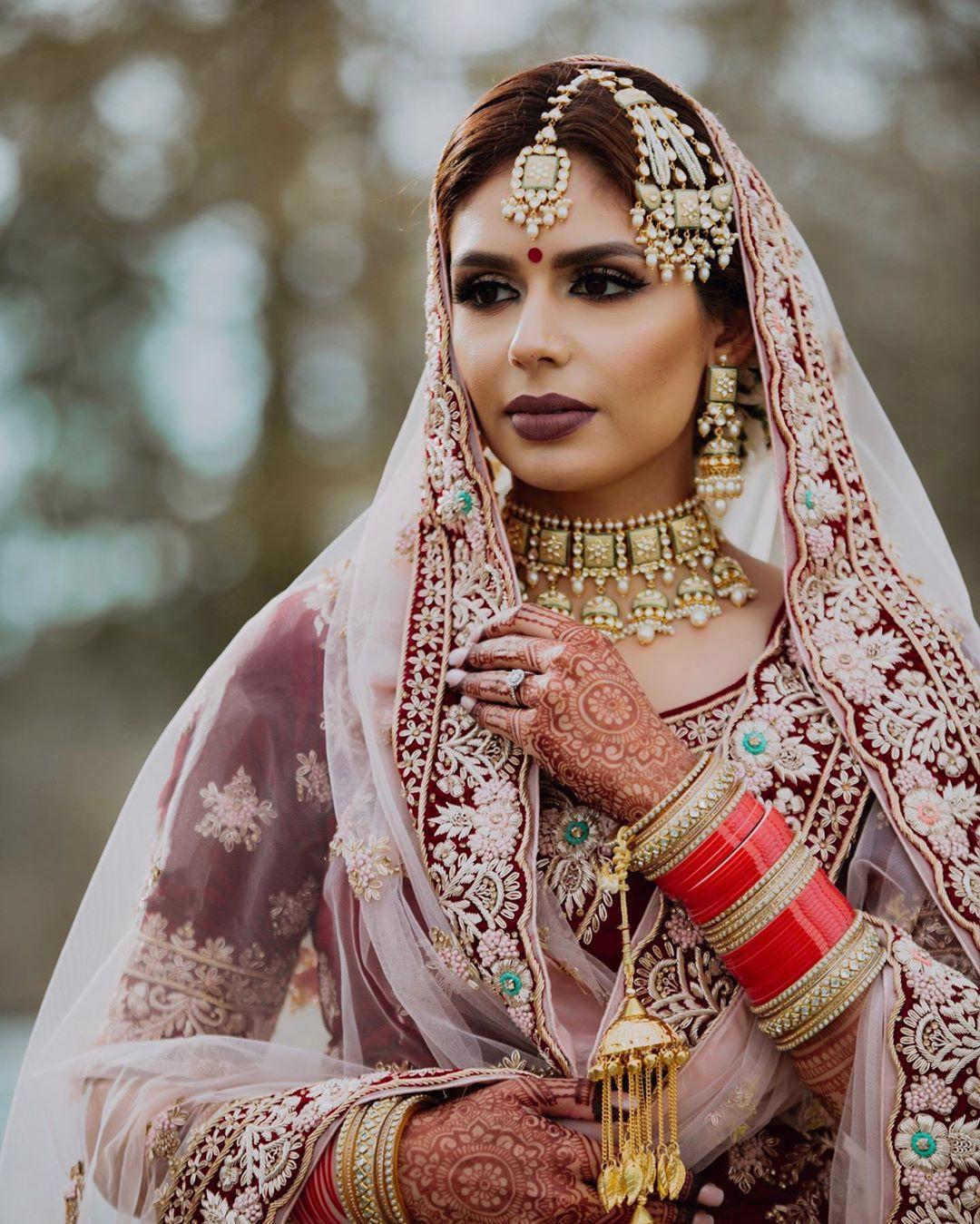 Image Courtesy: Dreambox Creations
If you want to experiment with the look then it cannot get better than this. One of the best examples of gold choker necklace designs listed here, this beautiful choker necklace with brick-like structures at the throat line and hanging dome formations is what makes this choker necklace so unique and interesting.
An Elaborate Design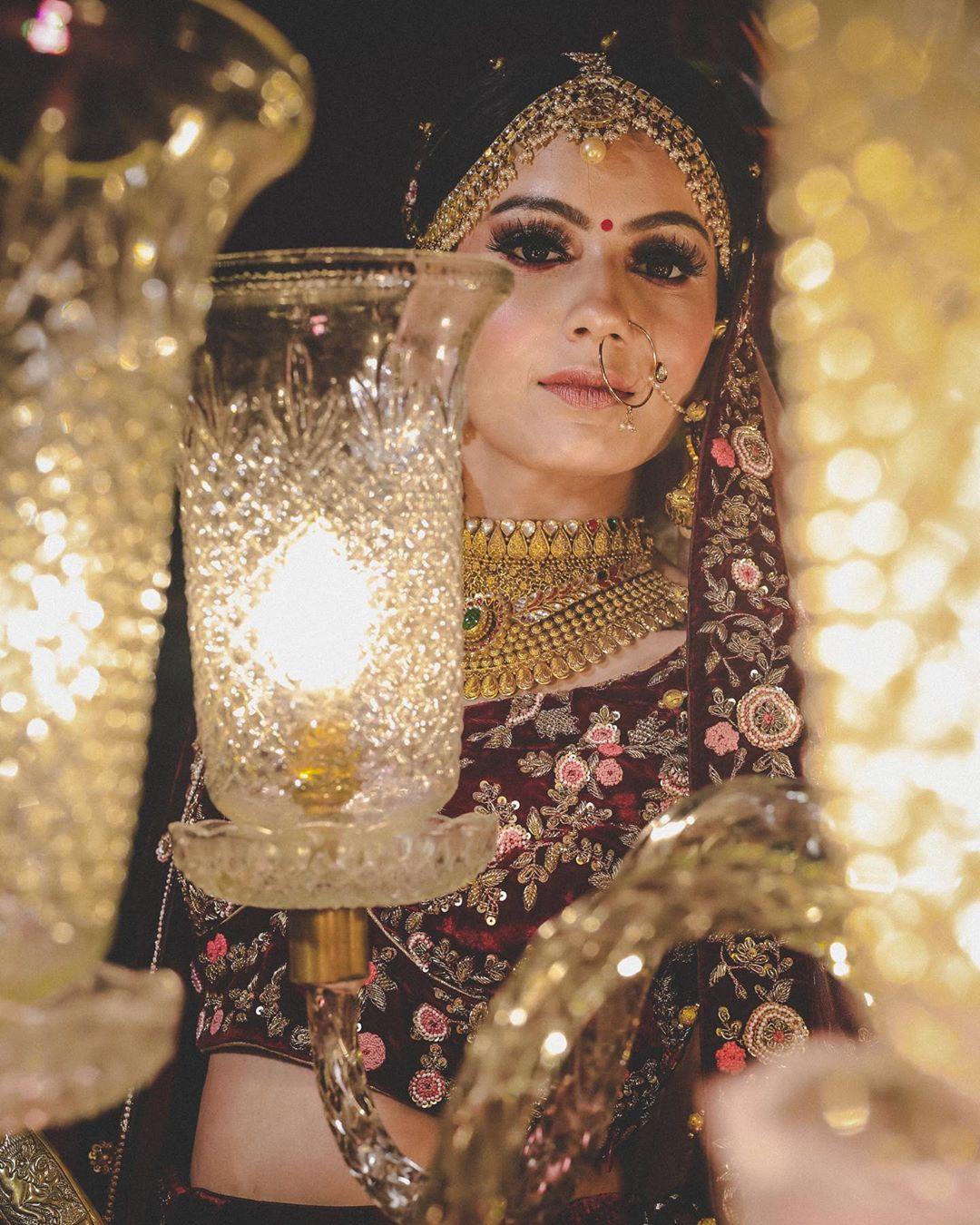 Here is an elaborate design for brides who love heavy jewellery with the attire. The continuous designs with multiple shapes and formations give a complete look to the necklace. The geometric shapes at the top, the fine designs in the middle, the multiple layers of ball-like formations and the hanging patterns make the choker necklace one of the most elaborate designs listed here.
After going through this listicle, you must be having some idea about how to go about picking the different types of gold choker necklace designs and how each design affects your overall look. Go for elaborate and big choker necklaces if that is the only piece of jewellery you want to wear on your neck and go for the opposite if you are planning to wear multiple necklaces.
To buy such stunning choker necklaces, visit any of the jewellers listed on our website.