9 Beautiful Kundan Jewellery Set Designs To Wear On Your Wedding
Choosing the right Kundan Jewellery Set design to wear on your wedding can get confusing. We have curated this list of kundan jewllery set designs to help you choose the right designs for you.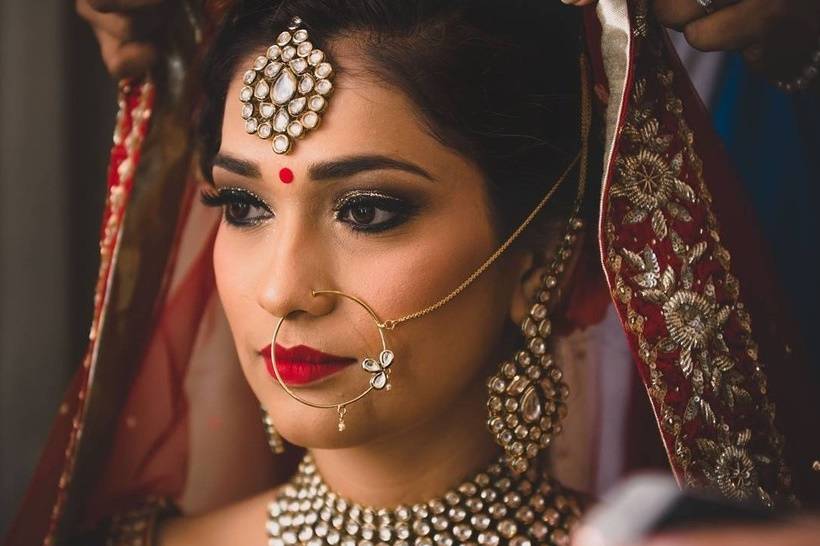 Kundan jewellery is a top favourite amongst brides, especially in North India. This jewellery has a distinct appeal with its pure gold frame and studded mirror work and is associated with opulence and luxury. As the wedding is one time in the life of a girl where she can wear the most extravagantly beautiful jewellery, you would not want to make any compromises with the jewellery set. With that in mind, you should get something that appeals to you and makes you feel like a queen.
A beautifully designed Kundan jewellery set can be a great option to wear on your D-day and can help you make a big fashion statement.
Check out these Kundan jewellery set options to know what types of designs you should be looking for!
1. White and Red Kundan Jewellery Set design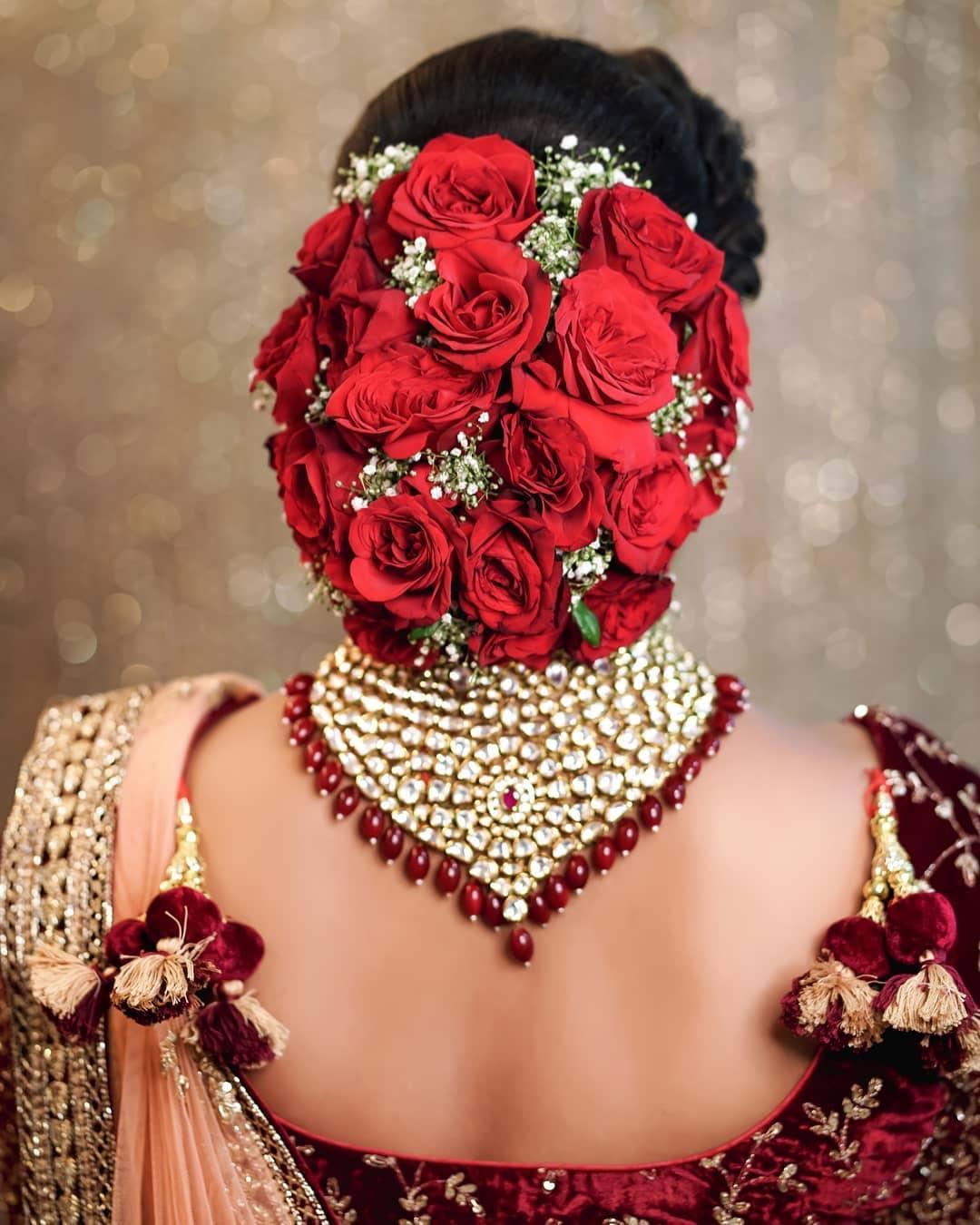 Image Courtesy: Orange The Salon
Here we have a beautiful Kundan jewellery set in a red and white colour combination. This princess necklace is studded with Kundan stones and is adorned with precious red stones. The design looks grand and the colour combination complements the bridal outfit's red colour very well.
2. Green and White Kundan Jewellery Set
Image Courtesy: Ayesha Makeup and Hair
This green and white Kundan jewellery set looks very bridal and has a very imposing design. The choker necklace, danglers and Matha Patti all have a similar design that makes for a very regal look. The green colour from the emeralds gives a distinct element of colour to the design that provides a fine contrast with the red lehenga.
3. This elegant Kundan jewellery set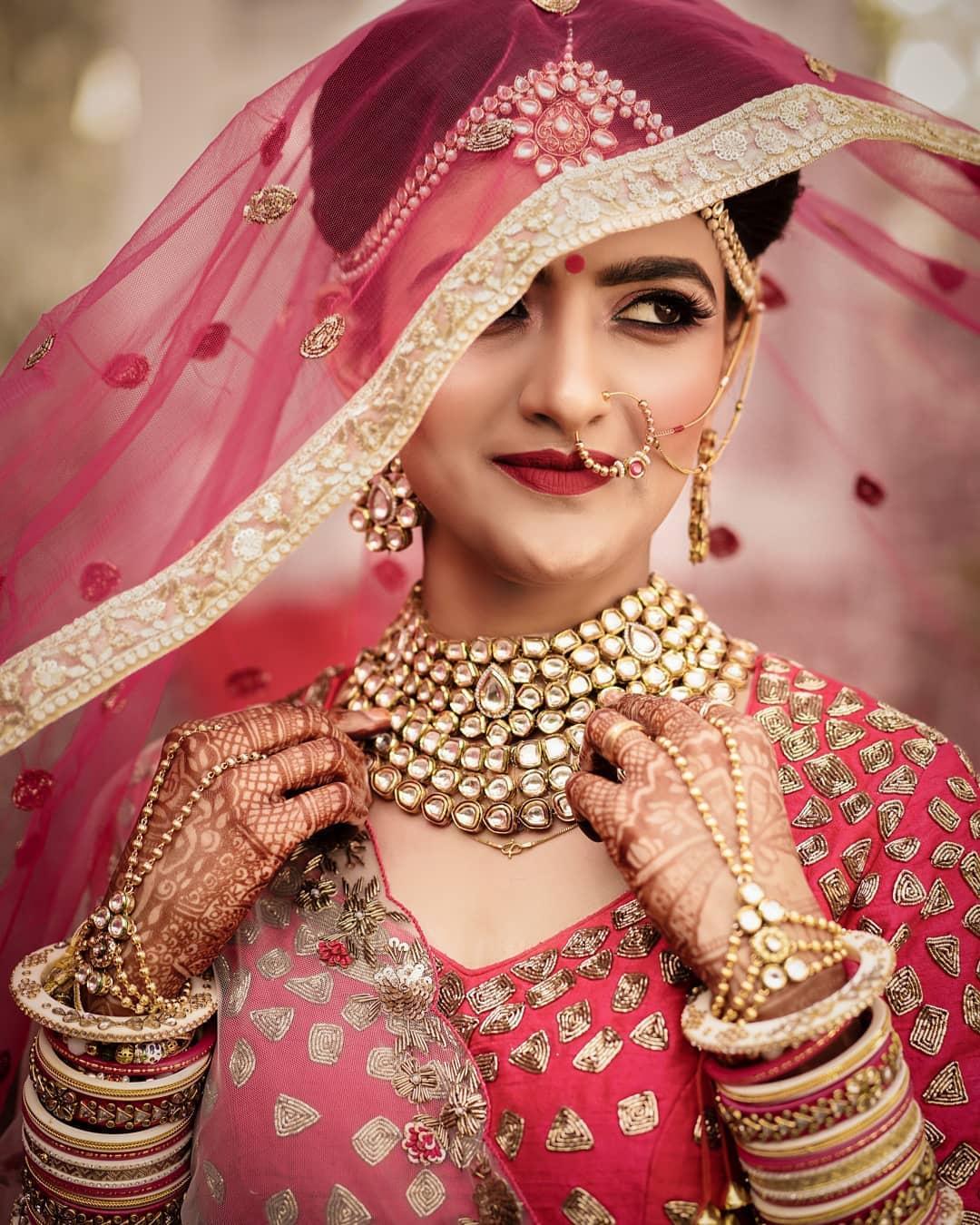 Image Courtesy: Deep Joshi Gallery on Instagram
Next on this list of Kundan jewellery set designs, we have this royal looking and tasteful set that lets the gold shine in all its glory. We can see a big display of Kundan work on the necklace, floral Matha Patti and the bracelet. The design is something that would compliment all kinds of outfits and will make all the other girls at the wedding lust after your jewellery set.
4. Kundan necklace and Maang Tikka jewellery set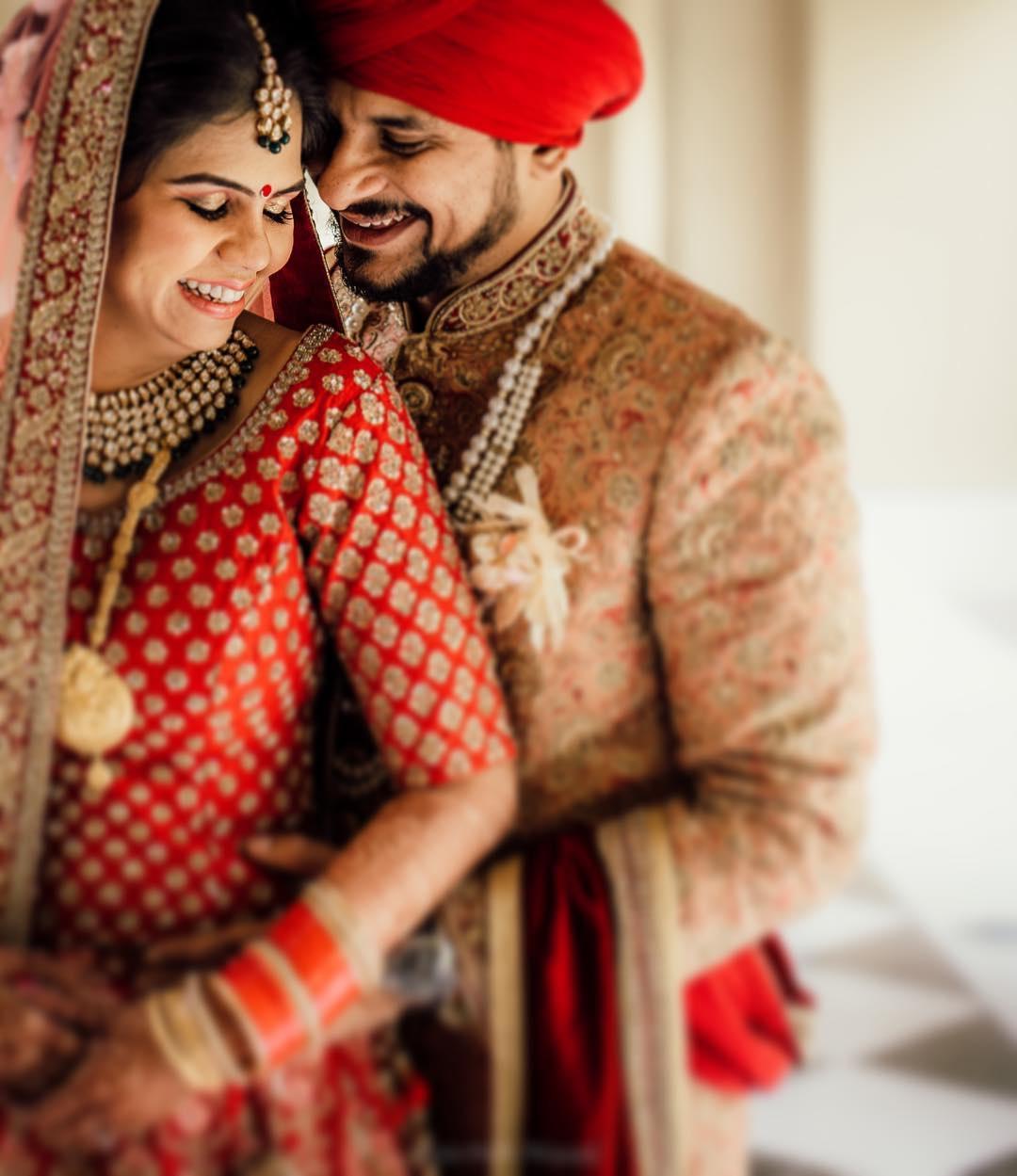 In this photograph of the bride and groom, we can see the bride wearing an intricately designed Kundan jewellery necklace with an extra splash of colour from the green emerald stones. The design fits in with the red bridal outfit and adds to the beauty of the bride on her D-day.
5. Kundan Jewellery for men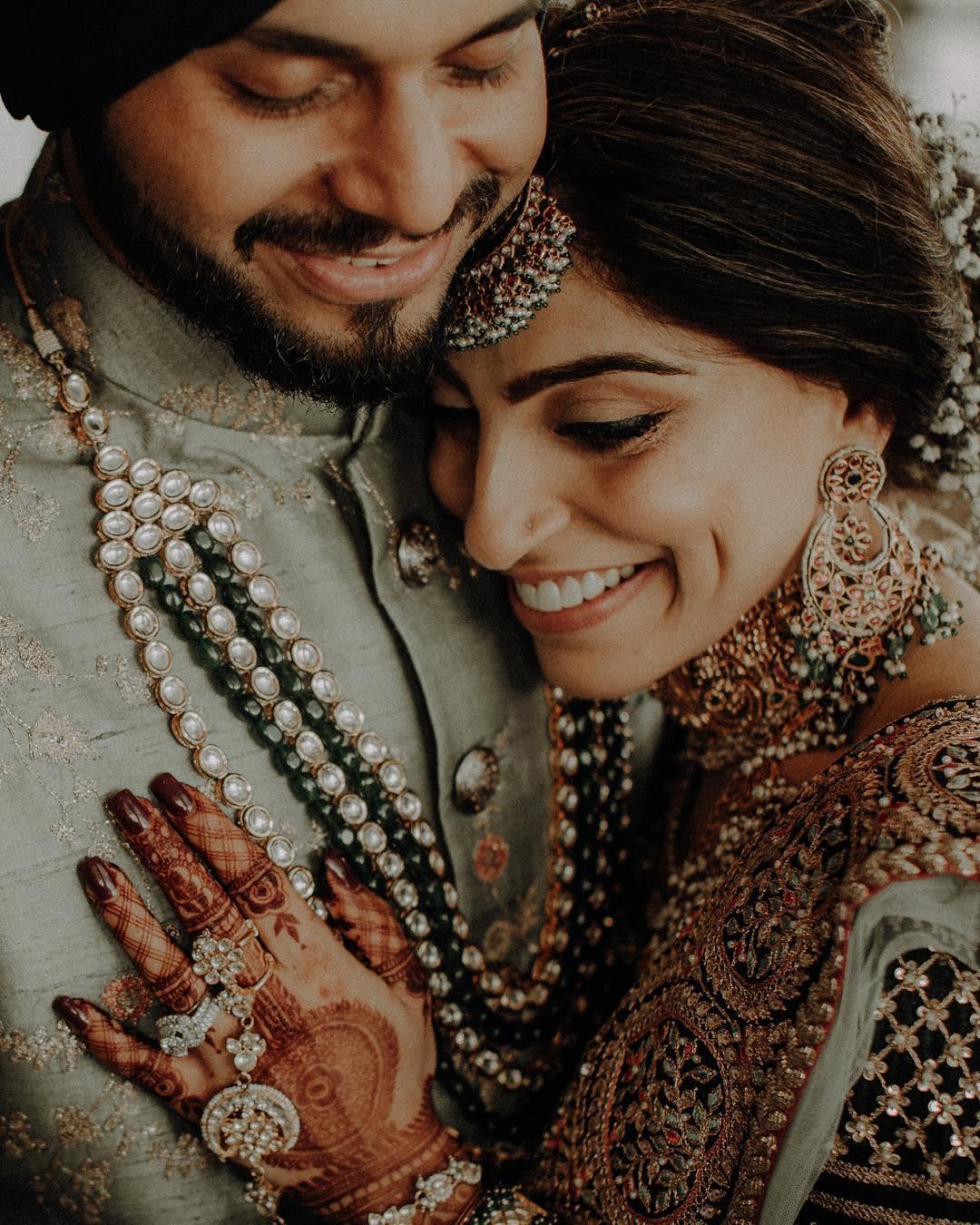 Even though jewellery is traditionally associated with women more than with men, in many Indian cultures, men have also actively adorned heavy jewellery and worn precious stones and metals in order to look royal and put up a display of their opulence. On your wedding day, you have every right to look and feel like a king and if you want to wear some bridal jewellery, this is the day to do it! You can also go for such a flowing Kundan Necklace and compete with the bride for the best jewellery set between the two of you.
6. Heavy Kundan Jewellery Set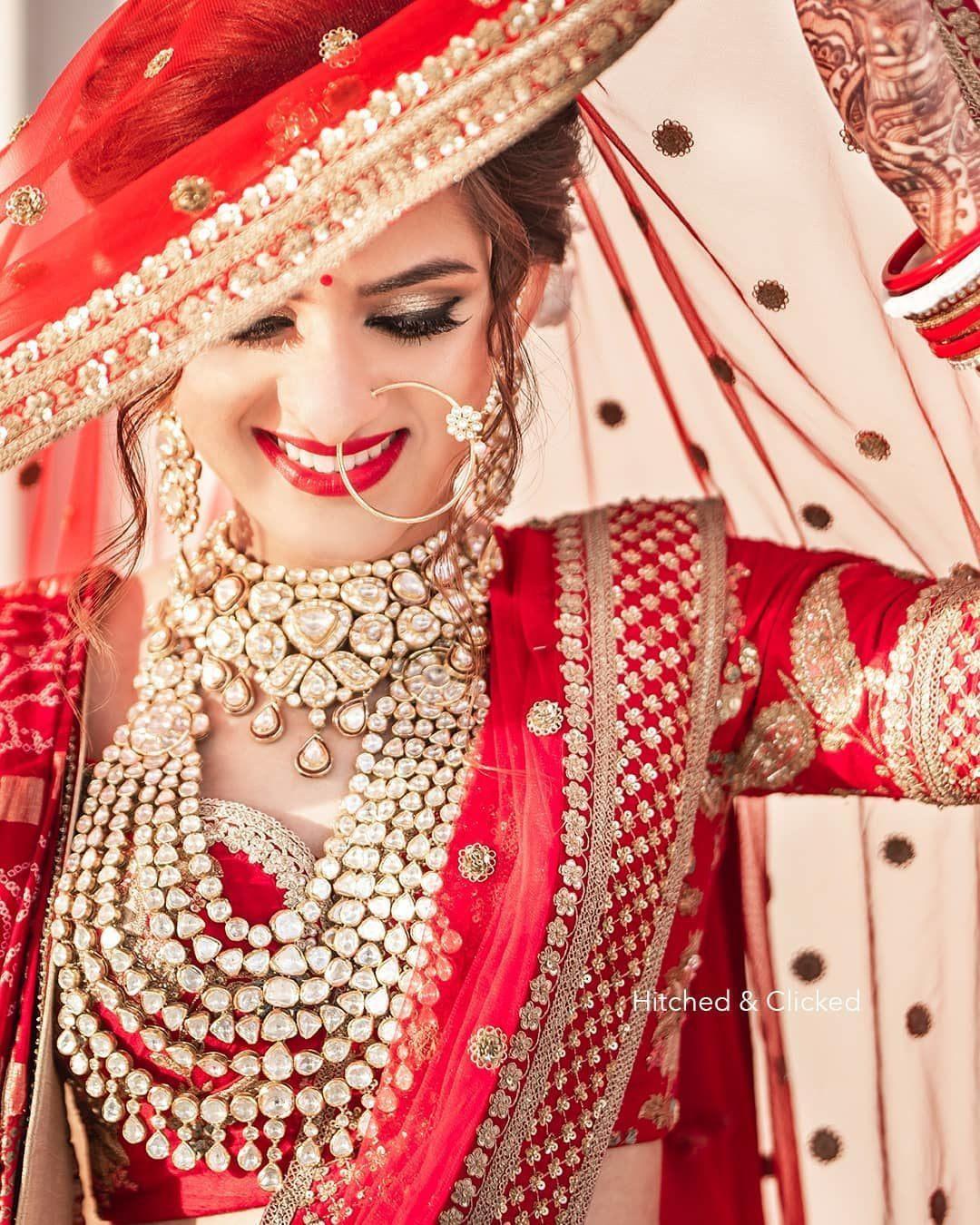 If you want to go the extra mile and opt for a Kundan Jewellery set that is truly magnificent, then you can go for a set like this one. The seven-layered Satlada necklace takes the grandeur of the necklace to the next level. The choker is studded heavily with Kundan and is high on the bling factor. This kundan jewellery set is sure to make everyone take notice of its beauty.
7. Ruby Kundan Jewellery set with Rani Haar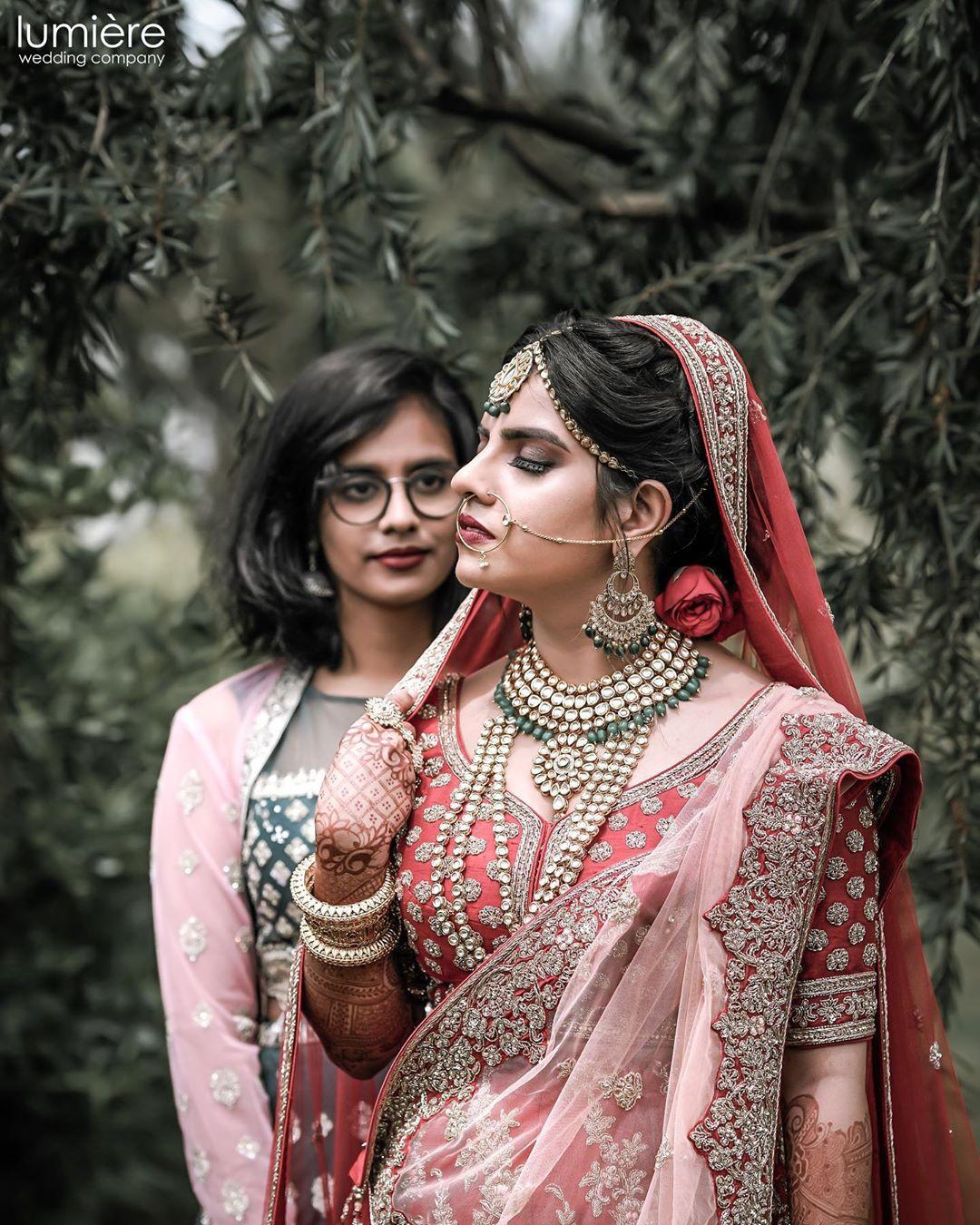 Next, on this list of Kundan jewellery set designs, we have this elaborate Kundan set with a heavy princess necklace with a floral pendant and a long flowing Rani Haar to take things a notch higher. The nose ring and earrings match the Kundan theme and make the look more rounded.
8. Kundan Jewellery Set with green accents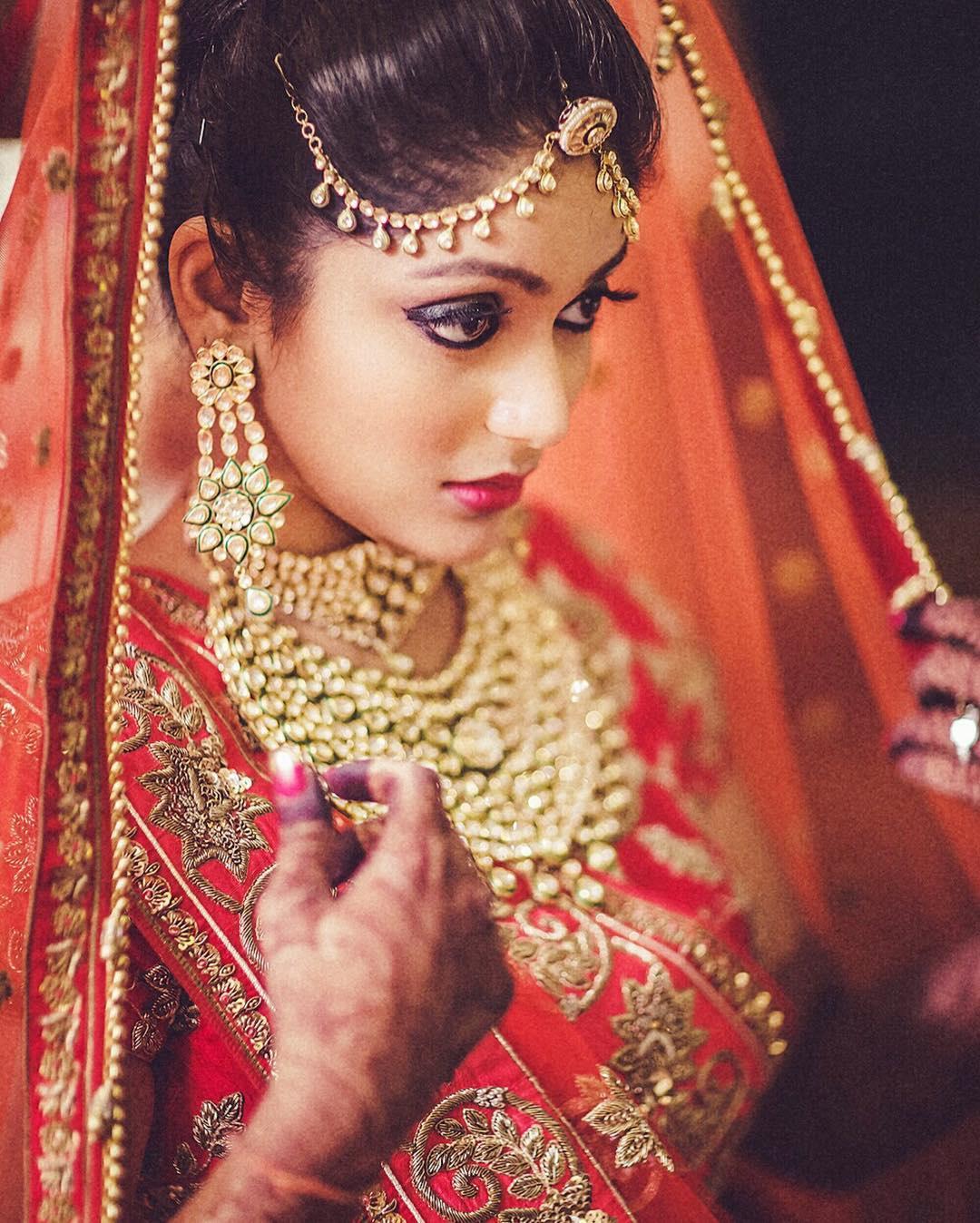 Image Courtesy: Shades Photography
This is a Kundan jewellery set with a gold hue and a contrasting royal green lining to add another layer to the aesthetics of the jewellery set. The two necklaces and the heavy use of gold with a fine Kundan work make this jewellery set apt for a medieval queen. It elevates the royalty of the outfit to a great extent.
Kundan jewellery set designs are especially sought after kind of bridal jewellery that ooze luxury and show off your taste for fine design. Generations of brides have been wearing Kundan jewellery on their wedding day and its appeal does not seem to be going away anytime soon. The fine craftsmanship and the beauty of the design are what makes it so special. We hope that this article inspires you with an array of Kundan jewellery set designs that you can wear on your wedding day!
Check out these jewellery stores near you that offer great Kundan pieces!