Build Your Own Kundan Jewellery Set With These Must-have Pieces!
Your wedding jewellery is just as important as your wedding outfit. Learn how to make the perfect Kundan jewellery set and glam up your wedding look!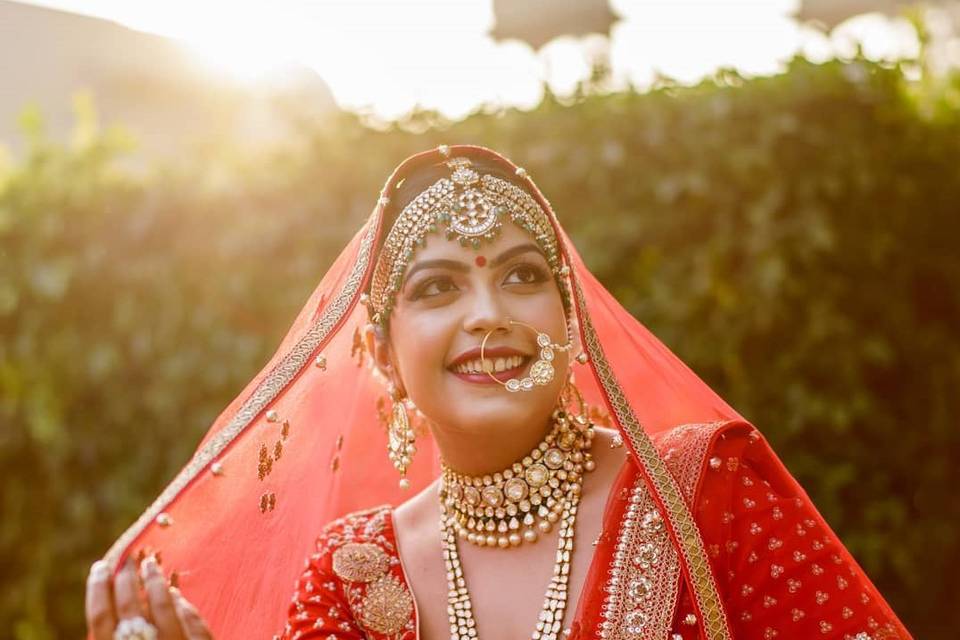 Brides love wearing Kundan jewellery, especially for their wedding. They want to go all out and wear Kundan jewellery from head to toe. Bridal sets available in the market can sometimes be ill-matched or just not your taste. Sometimes you may like one piece from a different set and another piece from a different one. It is best to just make your own bridal set from the start and choose all your favourite options.
We have made a list of all the items you need to complete your set and some tips to remember while choosing your wedding Kundan jewellery!
1. Necklace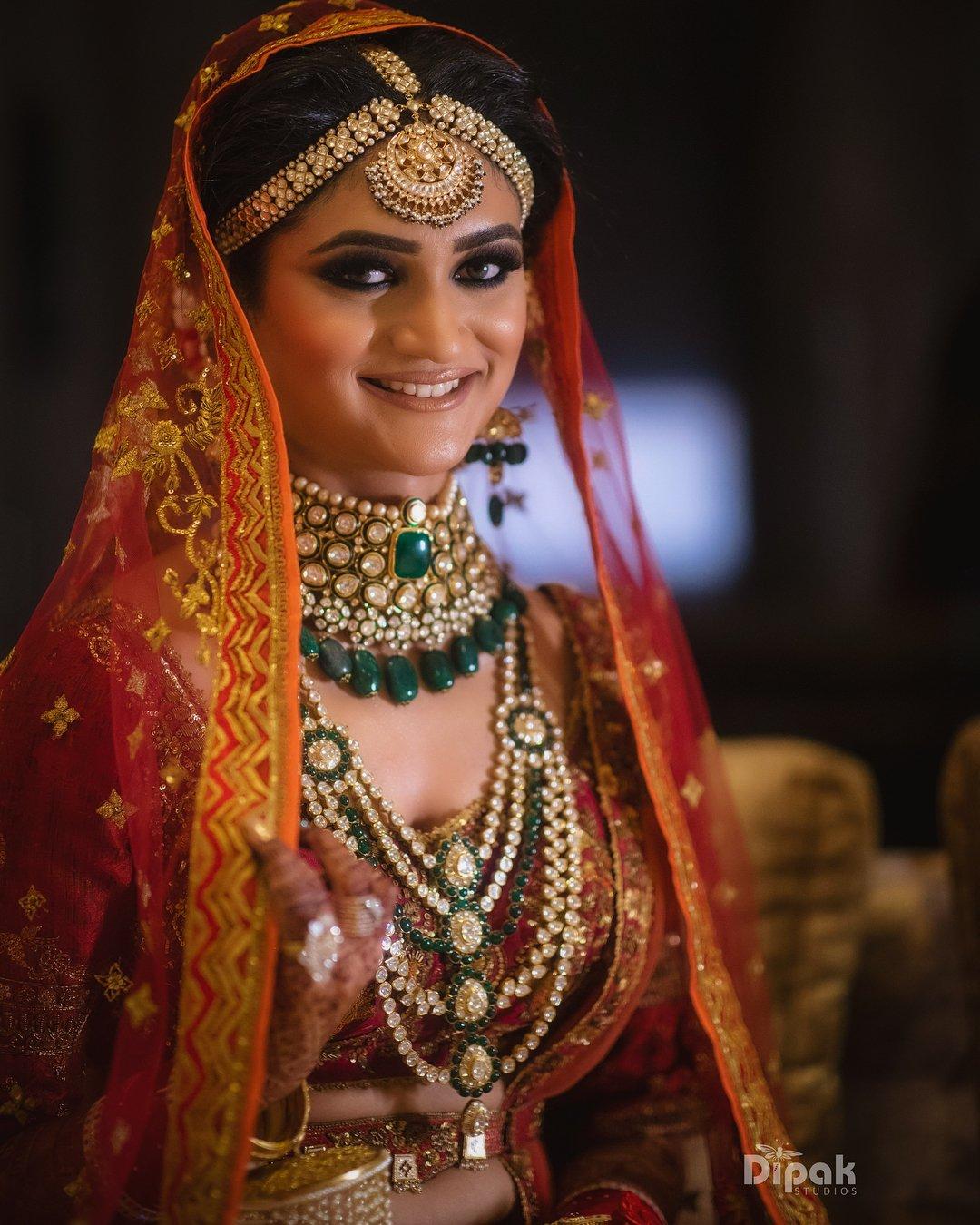 Every set needs to have a focal point that sets the tone of all your choices. The necklace is the centre of attention in your Kundan jewellery set, which is why you need to be very particular about selecting your necklace.
First, you need to decide if you want to wear a single necklace or layer 2-3 necklaces. If you want to wear a single piece, then you need to choose a long necklace that is heavy, like a Gulbandh, bib necklace or a rani haar necklace. You can also wear a choker or collar set and pair it with a Satlada necklace. This increases the variety in your collection and you will look like a classic big fat Indian wedding bride!
Additional tip: start searching for your jewellery after you have selected your wedding outfit!
2. Earrings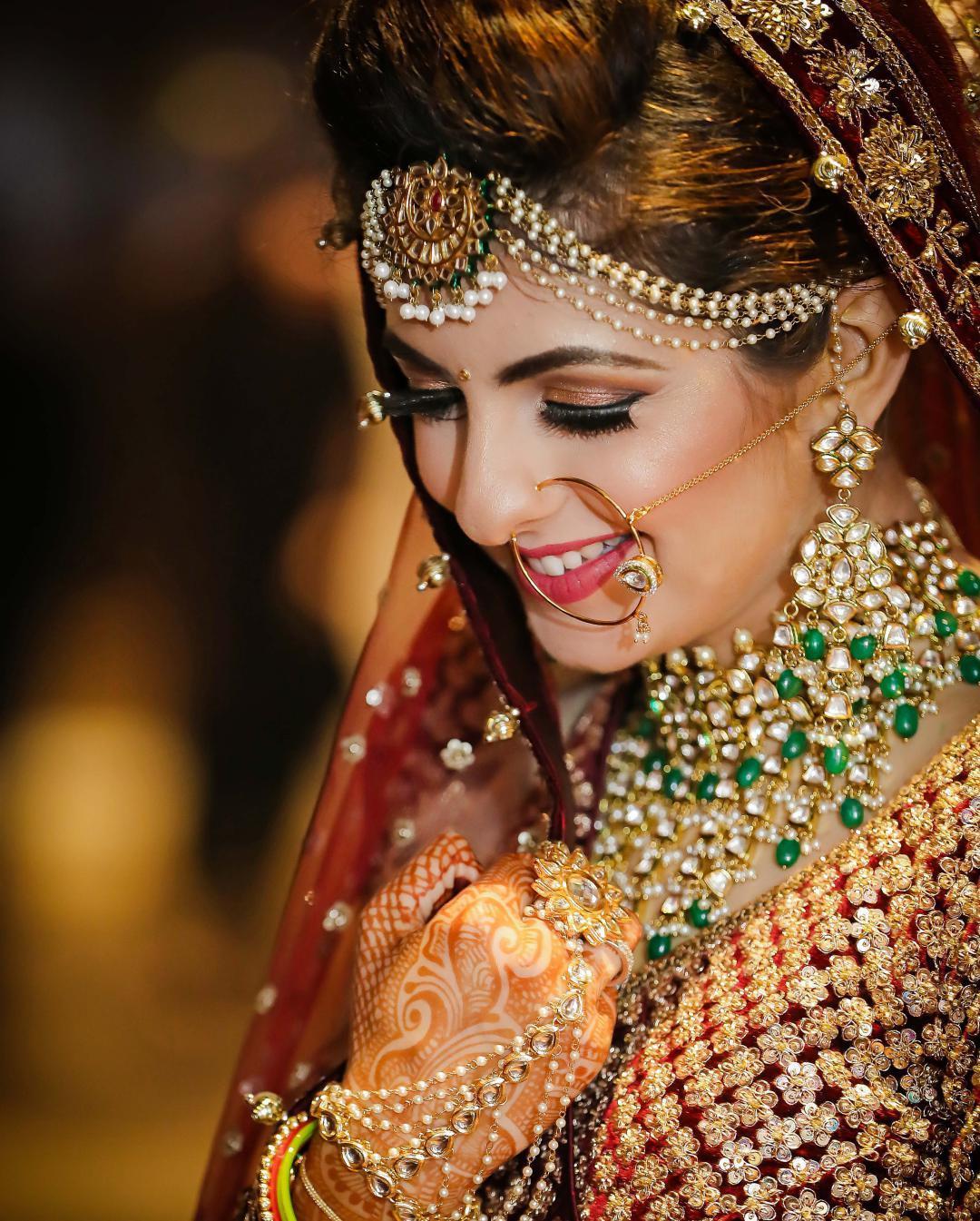 Now that you have selected your necklace and know the tone of your Kundan jewellery, it is time to select the earrings that match your set. Most earrings come with the necklaces, but if you do not like them, you can easily choose another pair. Earrings can be very heavy so choose a pair that you know you can carry for the entire night without hurting yourself. It is important to be as comfortable as you are stylish.
Remember: the earrings should have stones that match the necklace. They should look like they belong together with some matching elements in the design.
3. Nath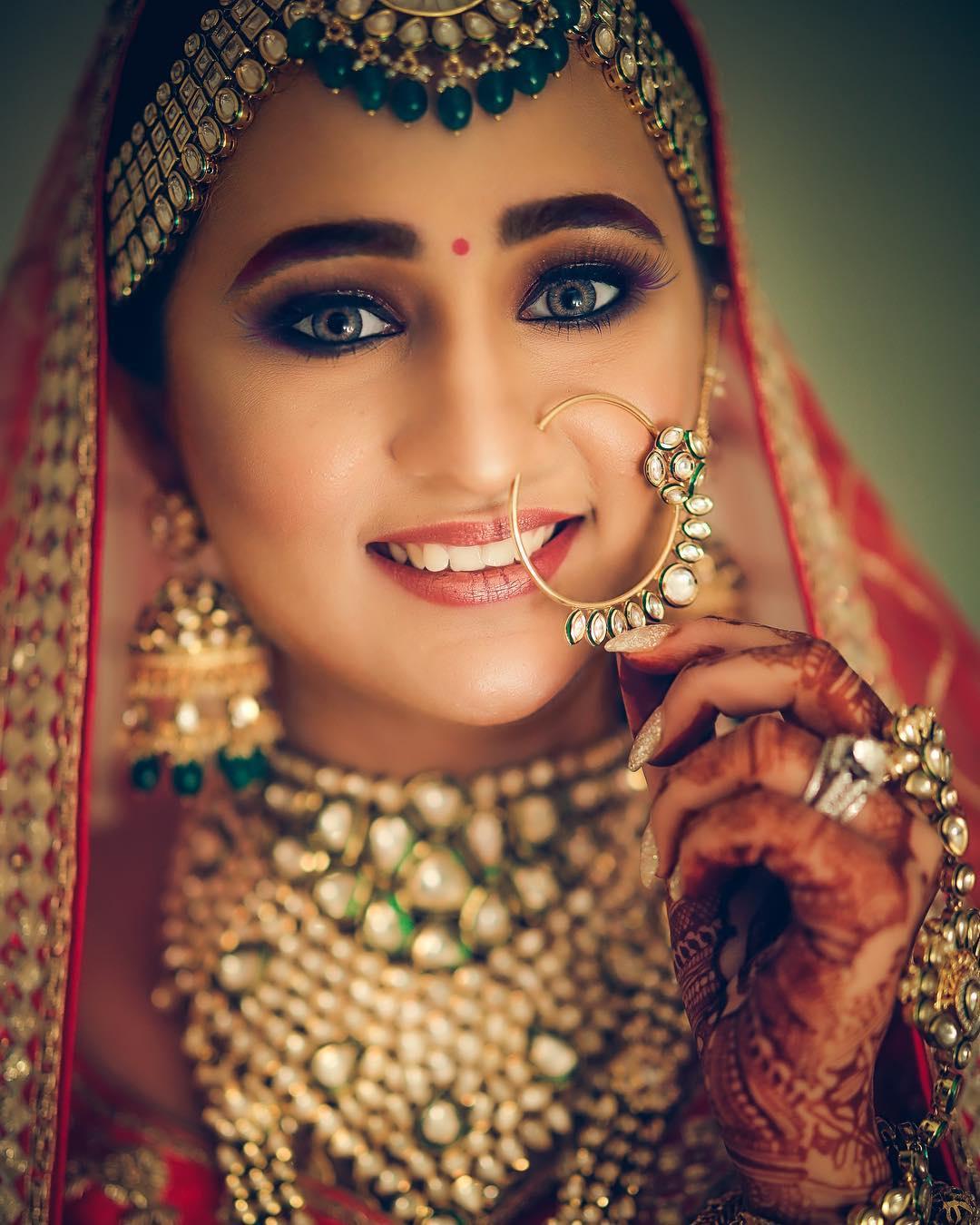 Nath is a very traditional Indian jewellery piece that lost its significance for some time in the 2000s. However, over the past 4-5 years, it has made a huge comeback in the wedding industry and every bride wants to wear one to complete her bridal look. Gold Naths with Kundan stones in them are beautiful and look really modern.
The big stones give it a very bold look, which we love. Just like the earrings, a Nath can be very heavy. While you may be able to carry heavy earrings for a whole day, a Nath is slightly difficult to pull off without the occasional wince! Also, you need to lift it every time to eat something, so may want to choose something whose design does not reach your mouth. Despite it being difficult to wear, brides still love to done this Kundan jewellery to complete their look.
4. Bajubandh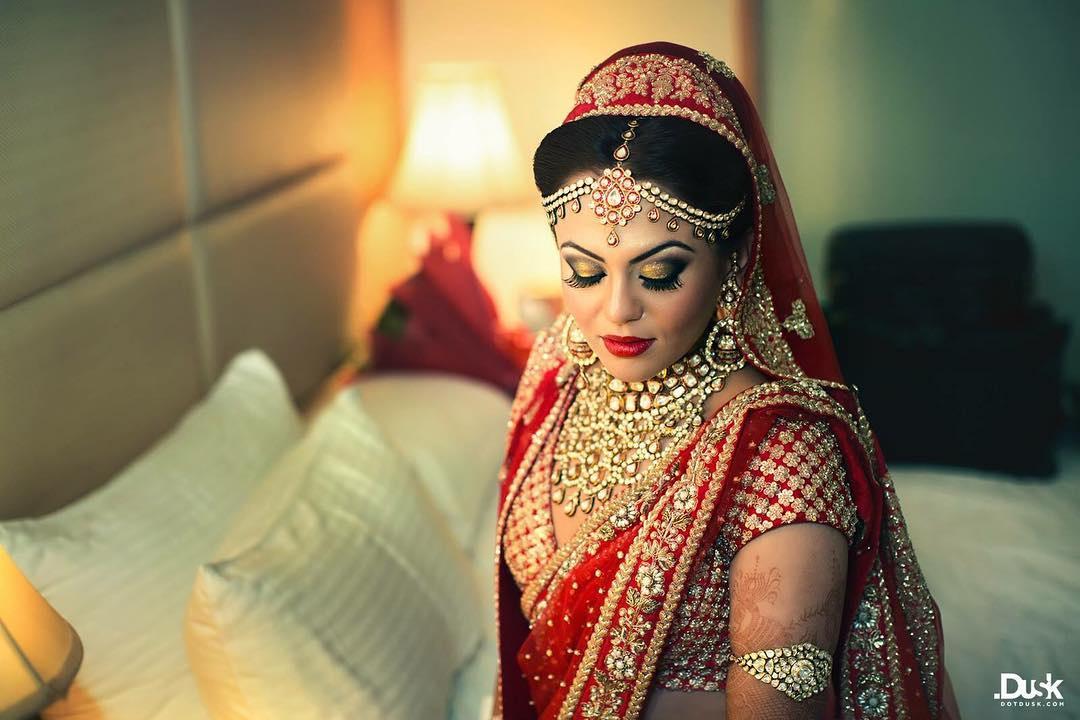 Baju band is another old Indian jewellery. Just like a Jhoomar, a Baju band has seen a surge in its popularity. It may not be that famous, but if you are going for a traditional look, a Bajubandh is the perfect Kundan jewellery to add to your look.
5. Ring Bracelet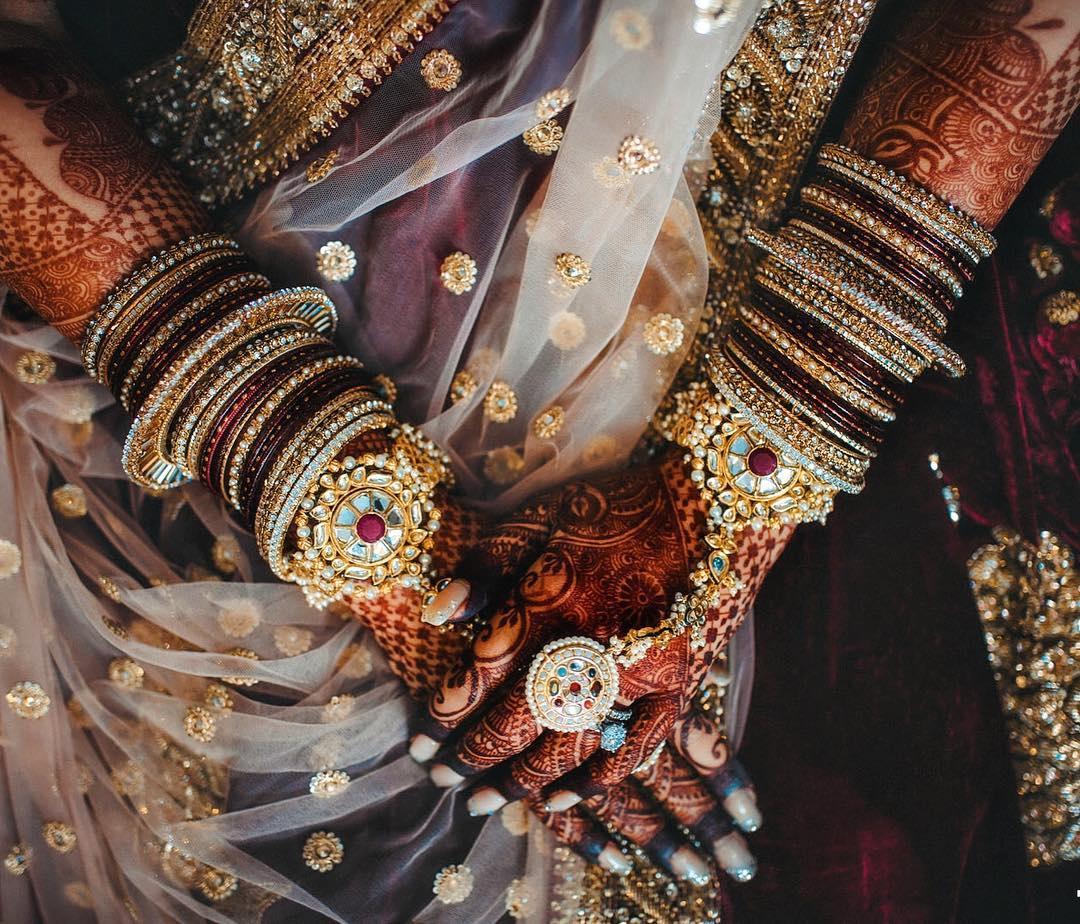 Another important element in a bride's jewellery set is a ring bracelet. This Kundan jewellery is a dynamic piece that works as both a ring and a bracelet. The ring bracelet needs to compliment your engagement ring and should not overpower its beauty. It should also have some similar qualities that can help you pair it well with the necklace or earrings.
6. Maang Tikka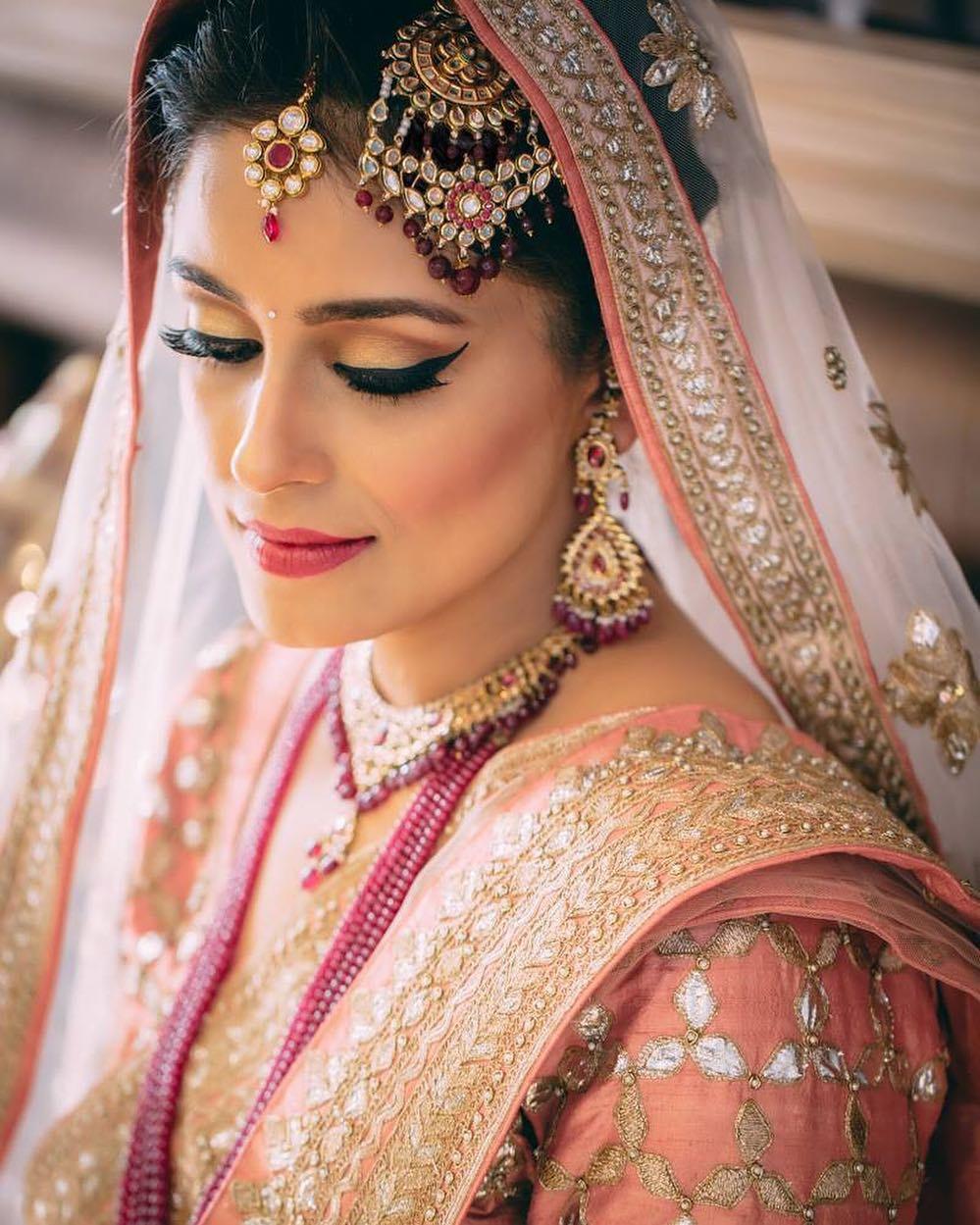 We all know the significance of the bride's forehead in a Hindu wedding. The wedding is not complete without the groom filling the bride's parting with Sindoor. The Maang Tikka is a great jewellery piece that brings attention to the forehead.
7. Matha Patti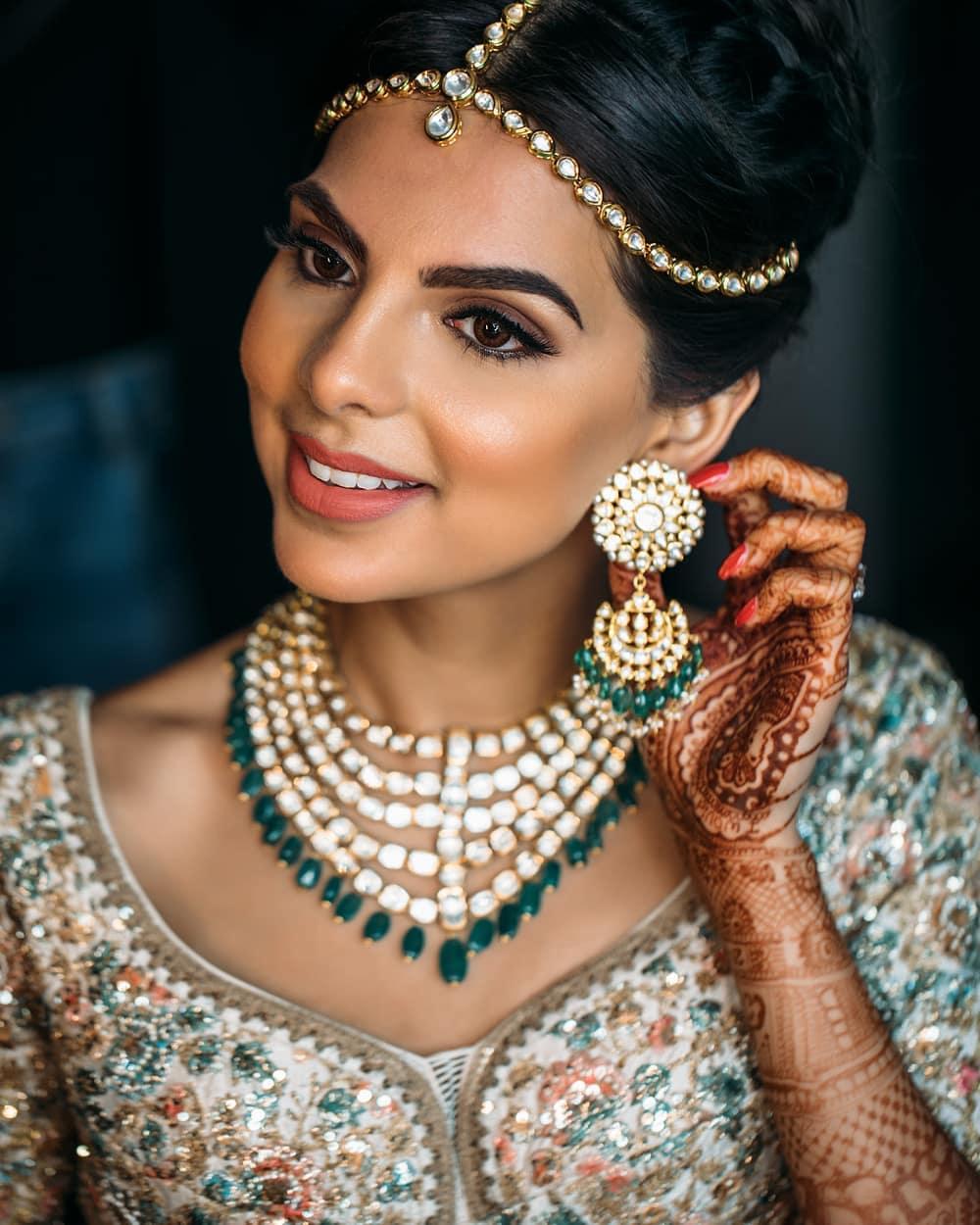 Matha Patti is a Maang Tikka that covers the bride's entire hairline. It comes in a lot of different shapes and sizes. You can find a Matha Patti with a single layer and in multiple layers too. If your necklace and earrings are heavy, then choose a single-layered piece, but if you are going lighter with your neck jewellery, choose a heavy Matha Patti that covers your entire upper forehead.
8. Jhumar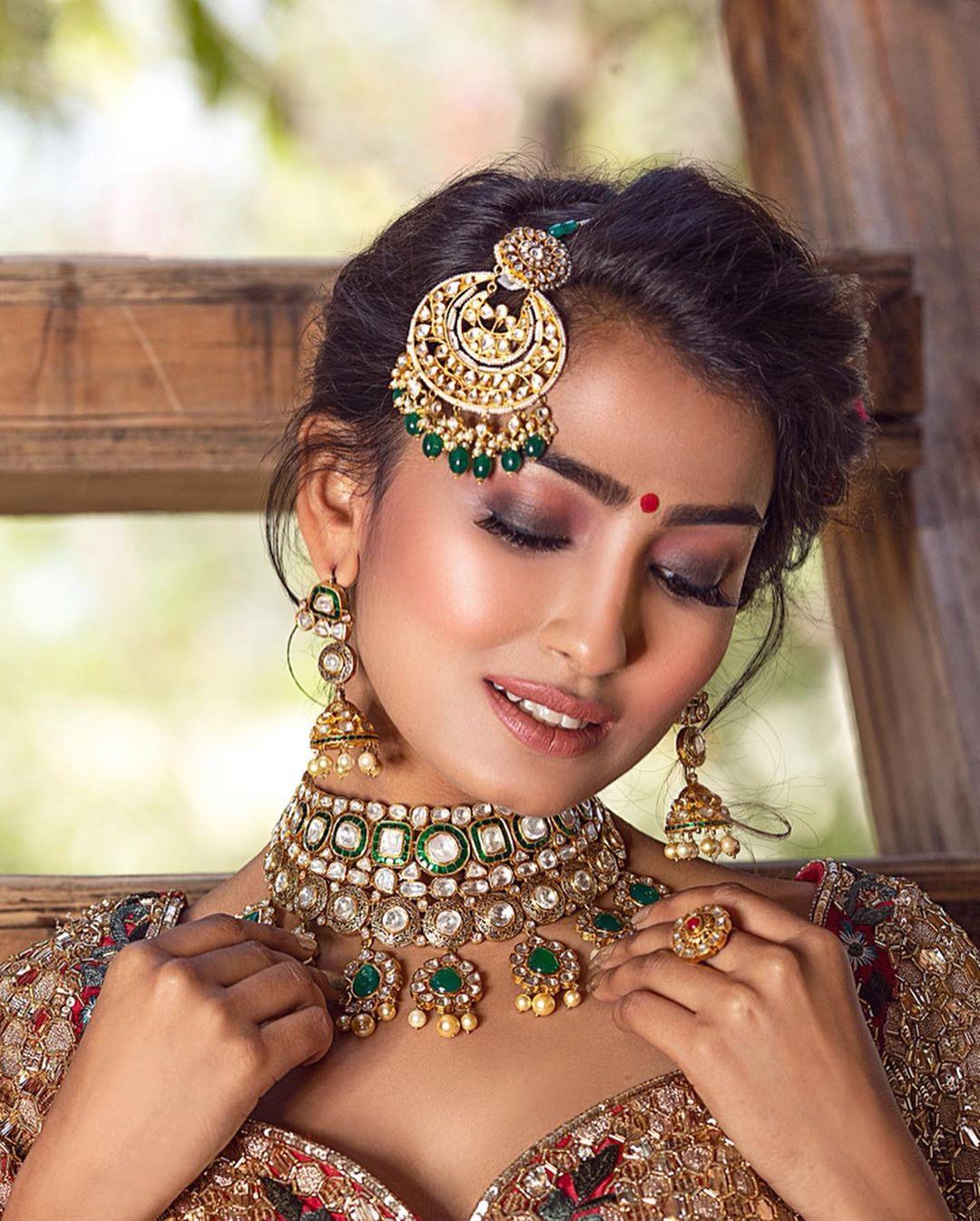 Jhumar is also a type of Maang Tikka. It is more of a Pakistani jewellery piece that is worn on the side of your forehead. Brides everywhere in India are adopting this Kundan jewellery. They love having the option to go outside the box and wear something different. A Jhumar completely changes up your entire look and the only word that comes to our mind after seeing a bride wearing one is the word, queen. She looks like a royal one who is ready to rule the world! If you want to wear something different, a Jhumar is the way to go!
Apart from these, you can also wear a Kundan Kamarbandh and a pair of Kundan anklets. You can add more rings into the mix if you love them. Check out a few Kangan designs too if you want to wear something heavy on your wrists.
All your Kundan jewellery pieces depend on each other. If you are wearing heavier pieces on your neck, it is best to choose simple earrings and forehead jewellery. You can also do the opposite and wear heavier earrings and other jewellery while keeping the necklaces simple. We hope you can finally make your own Kundan jewellery set for your wedding! Tell us about it in the comments section below.
We know the perfect places for you to get your jewellery pieces! Check out these jewellery stores near you!