Welcome Your Daughter-In-Law Into the Family With These Gorgeous Kangan Designs!
Ready to welcome a brand new member of your family? Shower her with love by choosing the perfect Kangan designs!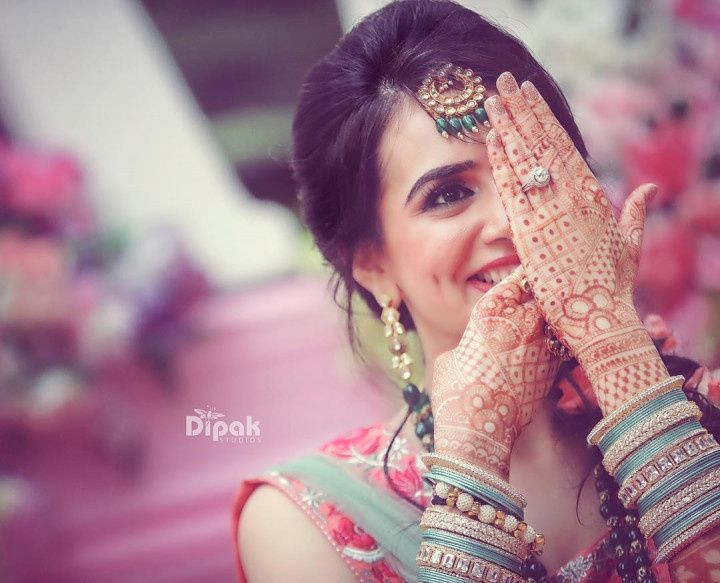 Kangans are a type of bangles that hold their own relevance within the wedding universe. A pair of Kangans symbolises a happy union, and in most North Indian cultures, it is quite customary for the mother-in-law to gift an exquisite pair of the same to the daughter-in-law. If you are right on the brink of your child's wedding, you must strike off picking the right Kangan designs from your to-do list. With a myriad of stunning jewellery options available, it can be a little challenging to make up your mind about the Kangan designs you want to select. But, don't worry! We're here to help you out!
1. Gold Temple Kangan Designs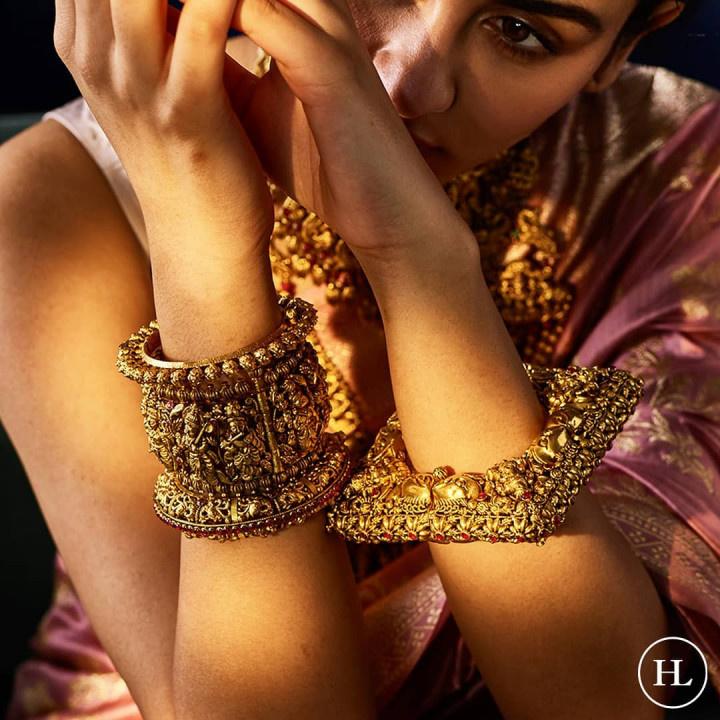 Image Courtesy: Hazoorilal Jewellers by Sandeep Narang
If you are looking for something ornate, then gold temple Kangan designs are a perfect choice. These heavily intricate Kangans are typically only made of gold (though you may find variants that incorporate precious stones too). They are far chunkier than regular Kangans, making them ideal for wearing in front of the elaborate Chura. These styles have an extremely classic look and are perfect for a very traditional vibe.
2. Diamond Kangan Designs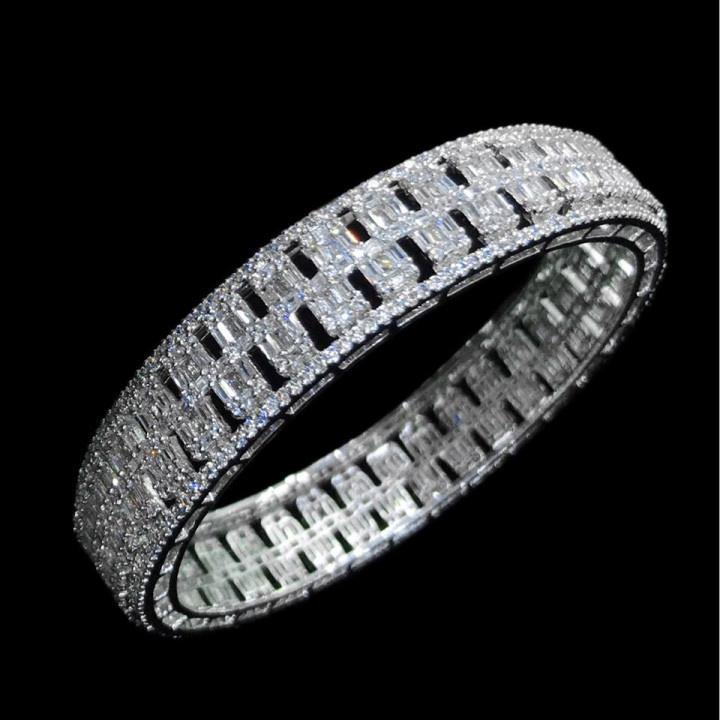 We've heard it time and time again – diamonds are a girl's best friend. If your daughter-in-law leans towards modern jewellery and aesthetics, then a diamond Kangan can be the ideal gift. This is because she'll be able to wear them with multiple outfits, rather than just Indian wedding attire. Giving her a cluster of sparkling diamonds will surely make her day!
3. Precious Stone Kangan Designs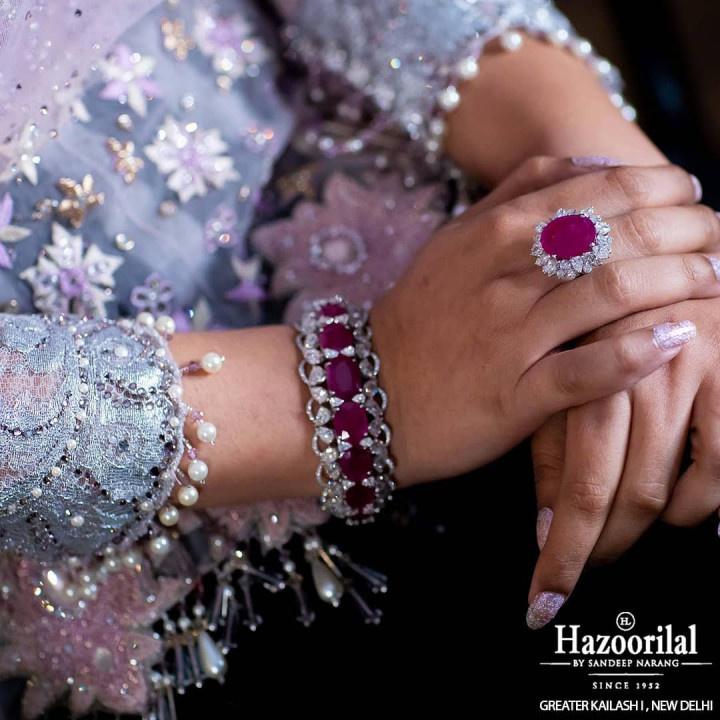 Image Courtesy: Hazoorilal Jewellers by Sandeep Narang
Precious stones can look absolutely exquisite, though many people refrain from gifting these as they do not always have the same market value as say gold. However, one can't always evaluate the price tags! Precious stones are ideal for adding a pop of colour to any outfit, without having to resort to artificial jewellery or other accessories. Your daughter-in-law will love the fact that she can play with colour while creating any look, and will definitely thank you for these!
4. Gold and Polki Kangan Designs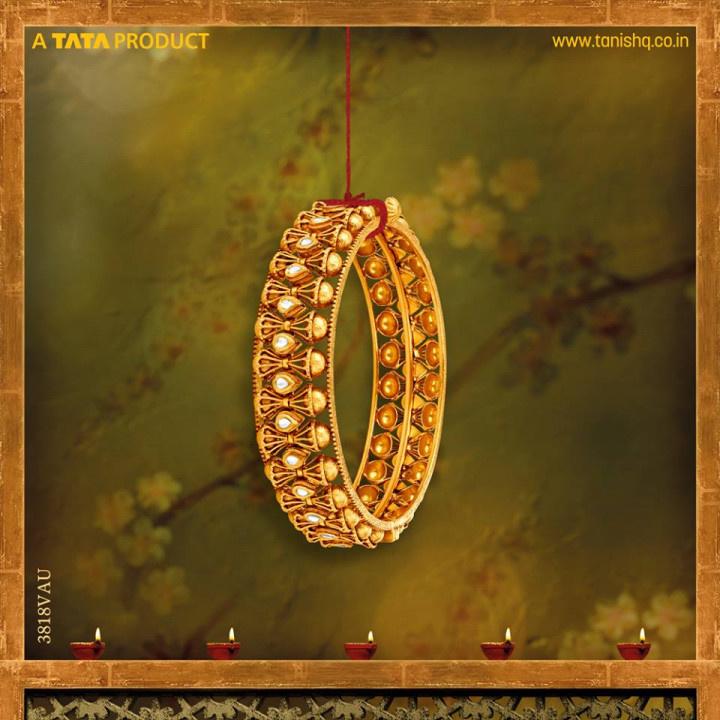 Often, the look of gold on gold can get a bit much, making such Kangan designs a bit inappropriate when it comes to lighter occasions or events. Gold and Polki designs can offer a break from the monochromatic look of gold and are lovely to look at. More often than not, these types of jewellery use thinner designs when compared to heavy temple gold. Thus, if your daughter-in-law is on the slender side, this style may suit her far more than the former. After all, you want her to wear jewellery and not the other way around!
5. Designer Jewellery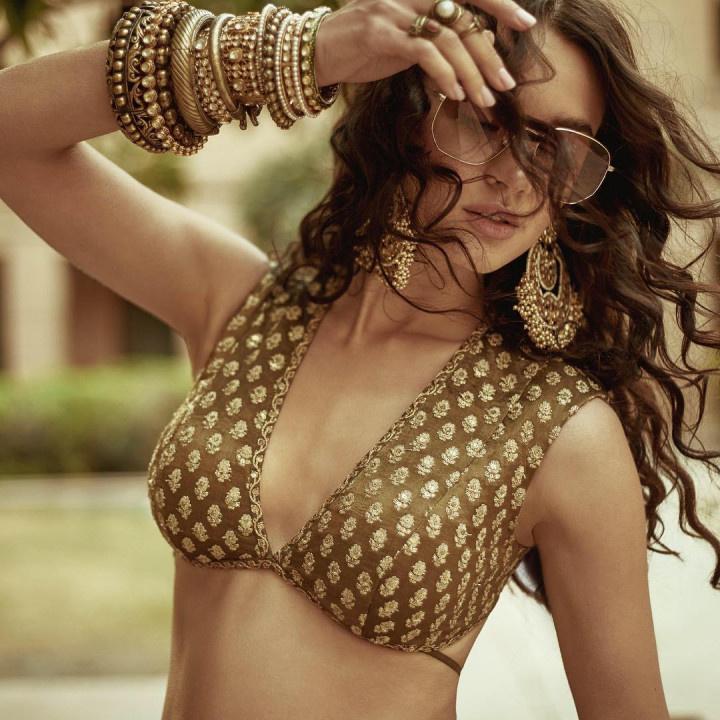 Image Courtesy: Sabyasachi's Instagram Page
Now, all big jewellery brands fall under the label of 'designer' however, that's not what we are talking about when we say designer jewellery. We are talking about limited edition jewellery created by India's leading fashion designers. For instance, Sabyasachi has his own range of jewels under the brand Sabyasachi Jewellery. These pieces boast of exuding a highly traditional vibe that focusses on Indian heritage more than trends. If your daughter-in-law is fond of a specific designer, explore the option of buying her jewellery made by the same brand. She'll go absolutely nuts over it!
6. Kundan designs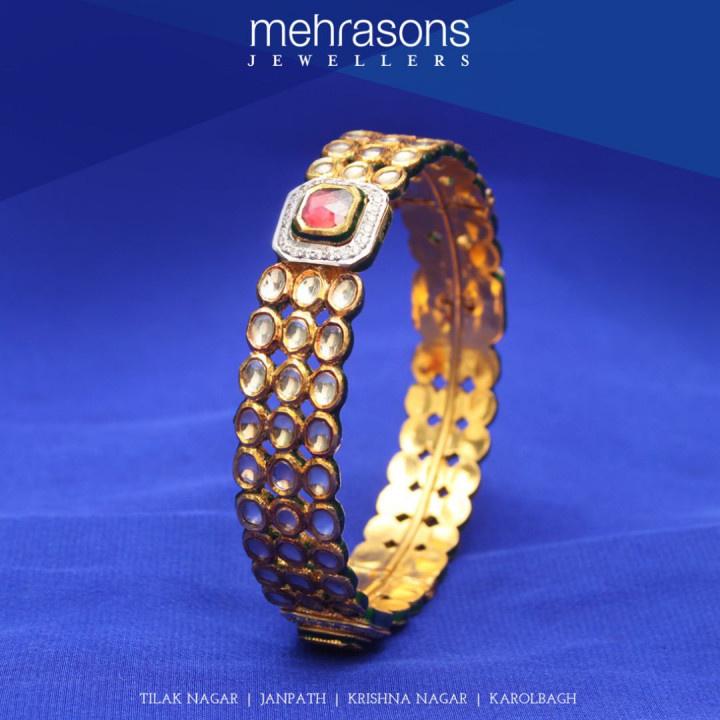 Kundan is yet another classic look that is almost synonymous with weddings. With uncut diamonds set on a gold frame, this style of jewellery is quite distinct and hard to miss. A huge advantage of this style of jewellery is that you can also pick slimmer Kangans without it looking too lightweight. This is because the design makes up for the size. A pair of Kundan Kangans is ideal for brides who love the traditional look when it comes with a touch of minimalist vibes.
7. Modern designs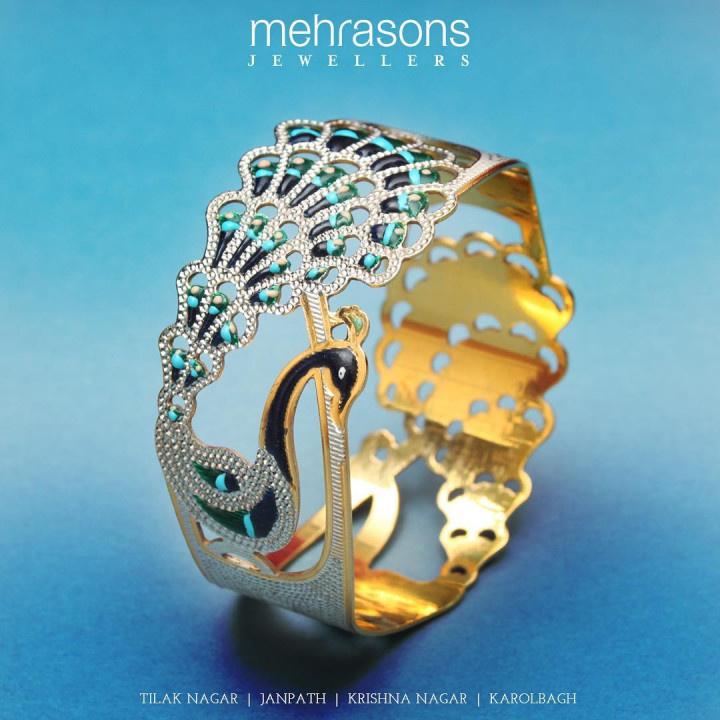 There's no rule that says you've got to stick to traditional Indian accessories when picking out a pair of bracelets for your daughter-in-law. If you know that she gravitates towards more modern, sculptural aesthetics, why not pick something that you know she will love? This is a great way to show her that you understand her individuality and accept her for who she is. Nothing will cement your bond as strongly as a gesture such as this one!
A simple gift can help your daughter-in-law feel more welcomed into the family. Help her see how much you love her by picking the perfect pair of Kangans and show her that you are glad to have her in your world! If you're a bit unsure about her tastes, you can always consult with your son or her sisters!
Want to know where you can source the best bridal jewellery near you? Check out our list of vendors and get ready to buy the perfect piece!