How to Find the Right Diamond Jewellery Set for Your Big Day
Are you planning to wear diamond jewellery set for your big day? Let us give you some inspiration and ideas of the designs and ensembles you carry.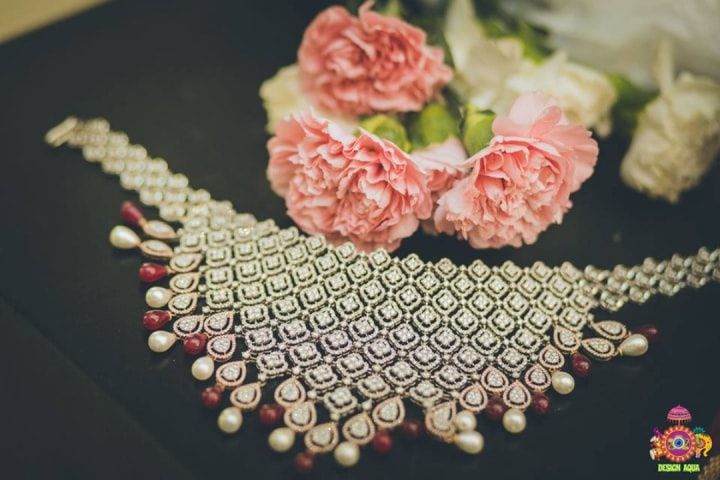 A bride in diamonds looks effortlessly chic. After all, "they are a woman's best friends." While searching for the perfect diamond jewellery set, you are bound to get confused about the choices you make. The length, the look, how to match it with your outfit, everything is going to be of concern. That's why, to put you at ease, we have summarised the basic things you will need to keep in mind before reaching out and holding up a set you can call perfect.
Going by popularity, the association of diamonds with engagement rings is most common. But if we see them for jewellery sets, the first item we choose is a diamond necklace. Here are some general pointers giving you an overview.
1. Length of your diamond jewellery set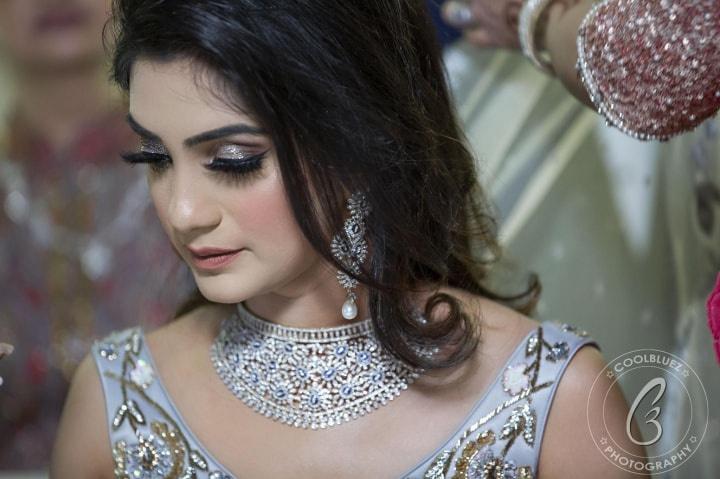 This will determine which kind of look are you going for. A millennial look will call for a choker but for all the regal feels, you should go for something longer. But how do you determine which is which and what do they accentuate the most? Well, why don't you take a look below?
Choker length
It is generally 16 inches. A choker length diamond necklace would rest just above collarbones. It emphasizes the bride's neckline so women with a long neck should definitely opt for it.
Princess length
A princess length diamond necklace just hangs over collarbones at 18-inch length. It is the most common length found in the diamond jewellery set designs.
Opera length
This is the length which you would want to flaunt over blouses or your bridal dress. With 24 inches, it is a dramatic length that gives a royal appeal to your whole bridal look.
2. The setting of your diamond jewellery set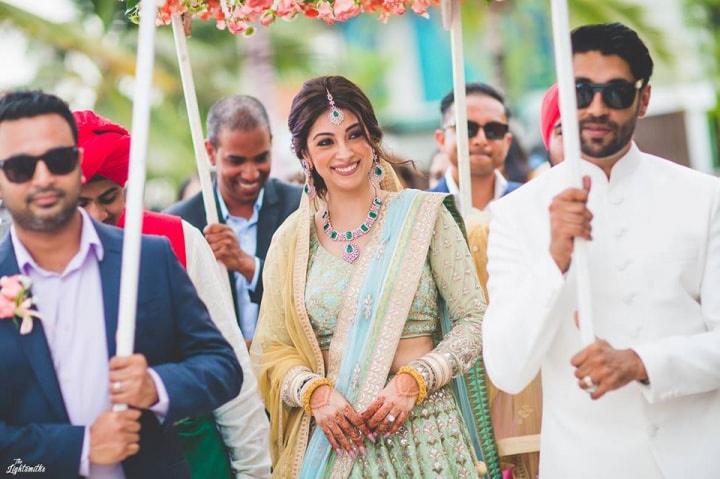 The setting becomes important if you're choosing a diamond jewellery set that has other gemstones in it or it has a central element. The rest of the necklace setting will give shape to its look. For example, if you're going with a necklace that emeralds encrusted in a row, it wouldn't have a central element, thus being perfect for a blouse neck that is closer to your collarbone. Such a design will be a choker length necklace. If your diamond necklace has a central element and a dangling one at that, its shape and length would affect the rest of your diamond jewellery set.
3. The metal of your diamond jewellery set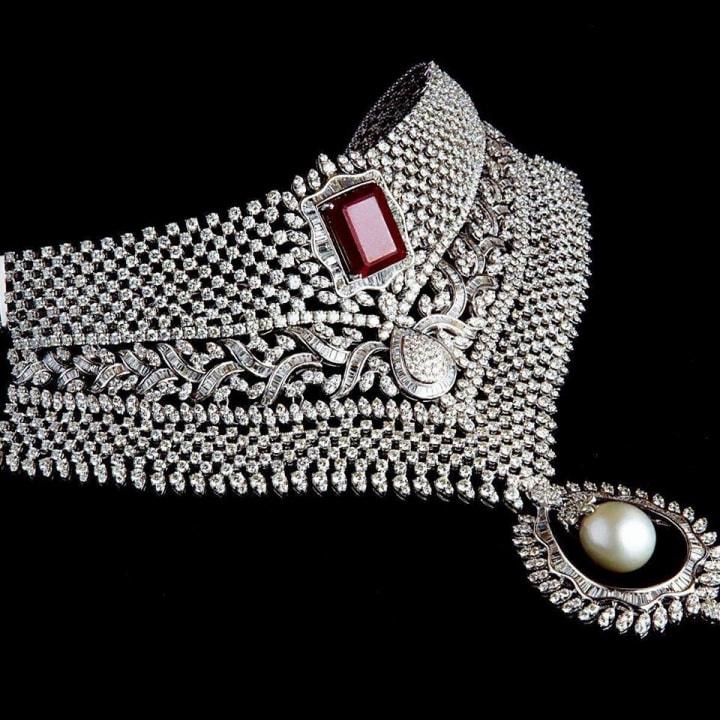 When going for diamond jewellery, it is platinum that looks best of gives off a cool lustre. But before you select your diamond jewellery in this metal, take a look at all the options you have. In gold itself, you can choose a variety of shades. Customise your diamond jewellery in white gold that will give off the look of platinum jewellery but at a lesser price. Or how about the classic gold? If not, you can always go for the trending offbeat look of rose gold. And we're quite convinced that most of you would be unaware of green gold. You can mix and match gold looks to create something completely unique. A necklace with a blend of rose gold and white gold will look delightfully unique. Diamond necklace in silver is not unheard of but it isn't that popular a choice.
4. Certification of your diamond jewellery set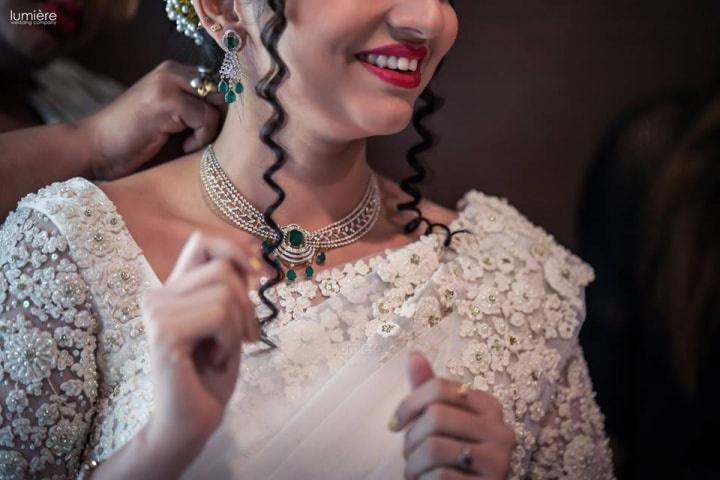 You should always get certified diamond jewellery only. Check the different certification centres before you trust a certificate. The best would be to ask for BIS hallmarking and certification from GIA or IGI. Doing this will ensure that you are not duped of your money and the jewellery always has a good resale value.
5. The budget of your diamond jewellery set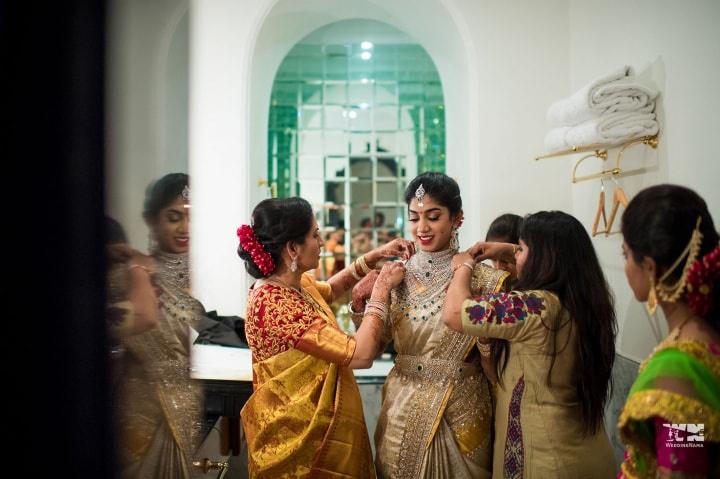 To make a smart purchase, you must first educate yourselves on the basic of diamond jewellery. The 4Cs - cut, carat, colour and clarity would be crucial in deciding the cost of your necklace. You can choose either one of the three necklace sets or get all three like this real bride here did. Her matching Kamarband takes the cake though. Going for an elaborate jewellery set would definitely cost you a lot more than what a simple necklace for the reception would. So set your budget accordingly before making your purchase.
We hope our guide would have put your mind at ease to some extent. Now you know that your bridal jewellery shopping will involve a lot of reading up so that you can make a smart selection and don't get duped. You will find that there can is a significant rise in price from half carat to full carat, so you can choose your central diamonds accordingly for a wiser decision. A similar one will be used in your earrings as well, so keep that fact in mind.
Check out more designs for diamond jewellery at the finest bridal jewellery vendors near you.