17 Stunning Blouse Neck Designs for the Millennial Brides
With changing trends of bridal looks, we show you blouse neck designs that add charm to your look while helping you stay your stylish self.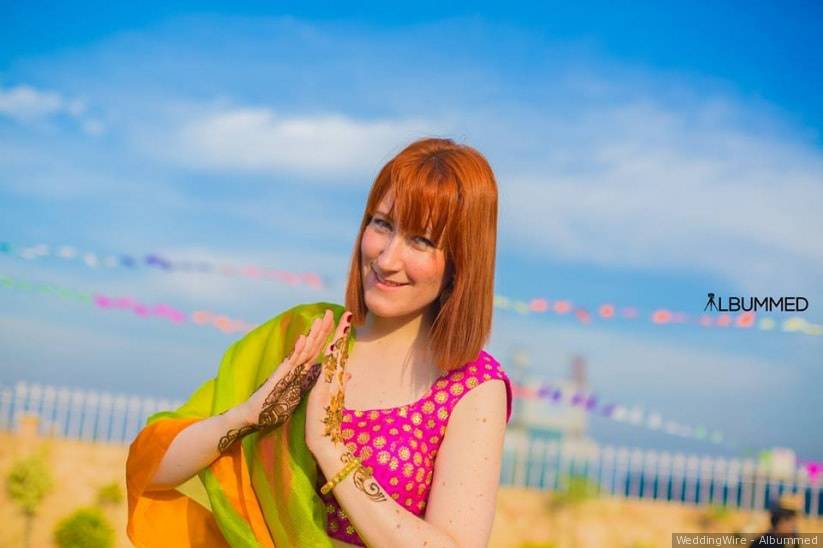 A to-be-bride wishes to wear a range of different styles for her wedding. One thing that attracts attention in all brides' outfits is the blouse neck designs that they have. Some of them are old school, though classics, some are a fleeting trend, but cannot be missed. So it is important to know which blouse neck design suits your taste, your outfit and moreover your personality too.
1. Round Neck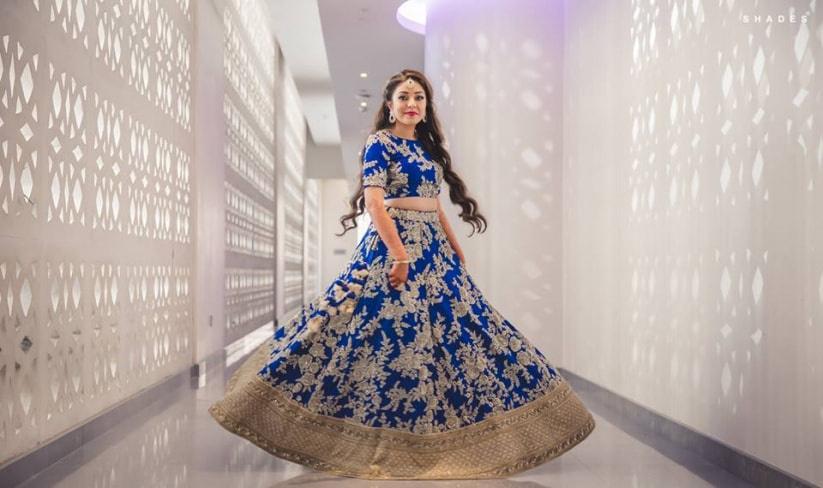 Photo Courtesy: Shades Photography by Ashwin M.
Let us start with one of the oldest blouse neck designs we know of, the round neck. It is one of the most common types of neck designs seen, and its beauty lies in its simplicity. This design is achieved simply by its cut. Round necks work in all types of clothes, be it a gown, a saree blouse or lehenga.
2. Off-Shoulder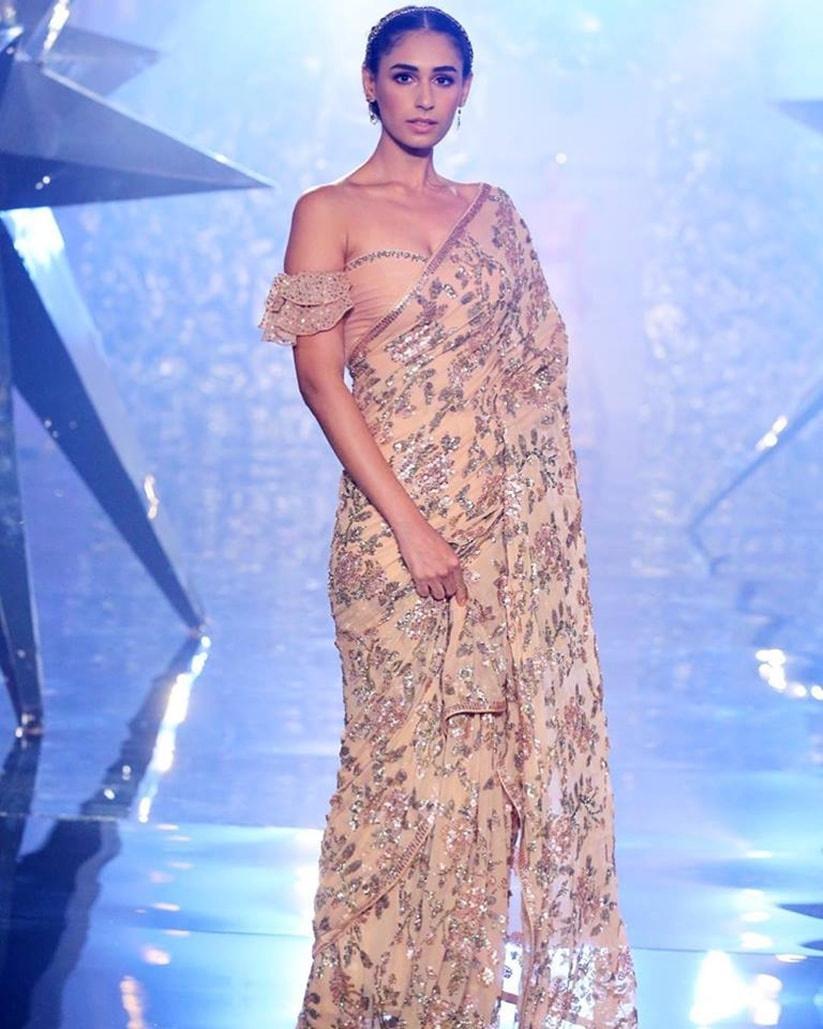 This design is one of the most popular blouse neck designs nowadays. Its shoulder straps do not rest on your shoulder but on your upper arms. This design is a good choice for more informal functions as a bride, or if wearing a gown. Ruffles or embellishments on the arms can help enhance the beauty of this masterpiece and make it more stunning and trendier.
3. Jewel Neck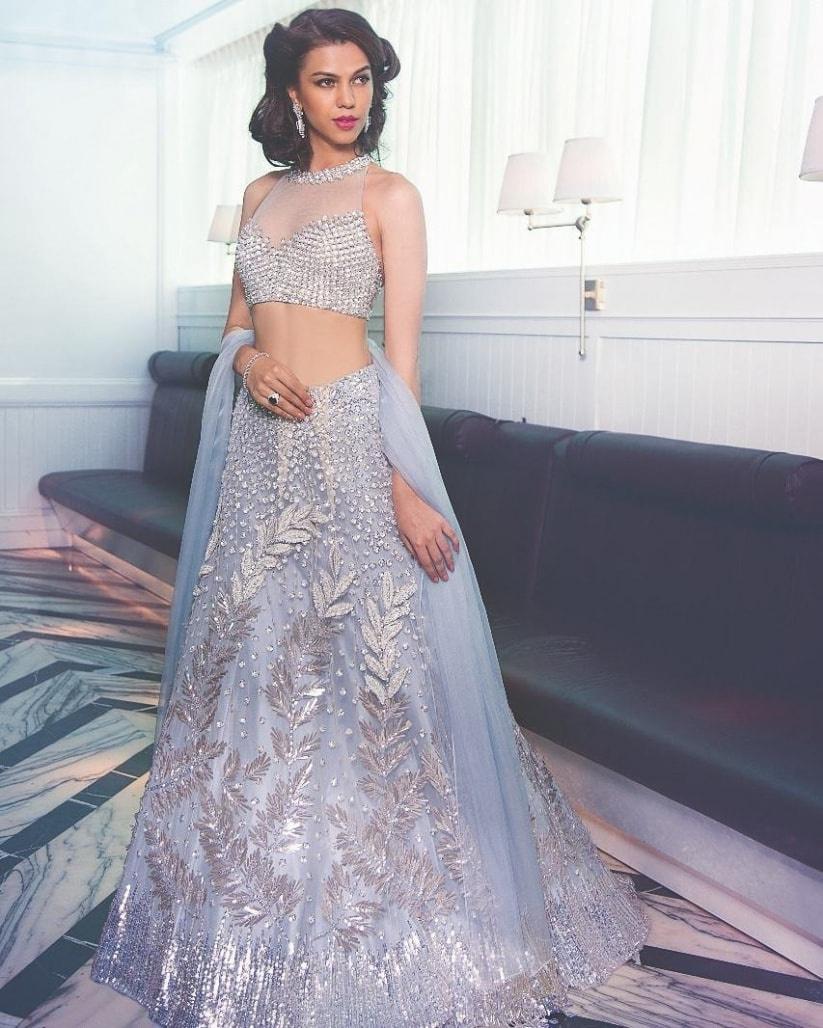 Photo Courtesy: Manish Malhotra Facebook Page
Jewel neck blouse designs are more modern and look very rich. This look is achieved by stitching embellishment on a round neckline. This gives a necklace effect to your neckline, also relieving you of the pain to wear any bridal jewellery. Wearing it for an important function, like your Sangeet or your reception should be a good idea.
4. Square Neck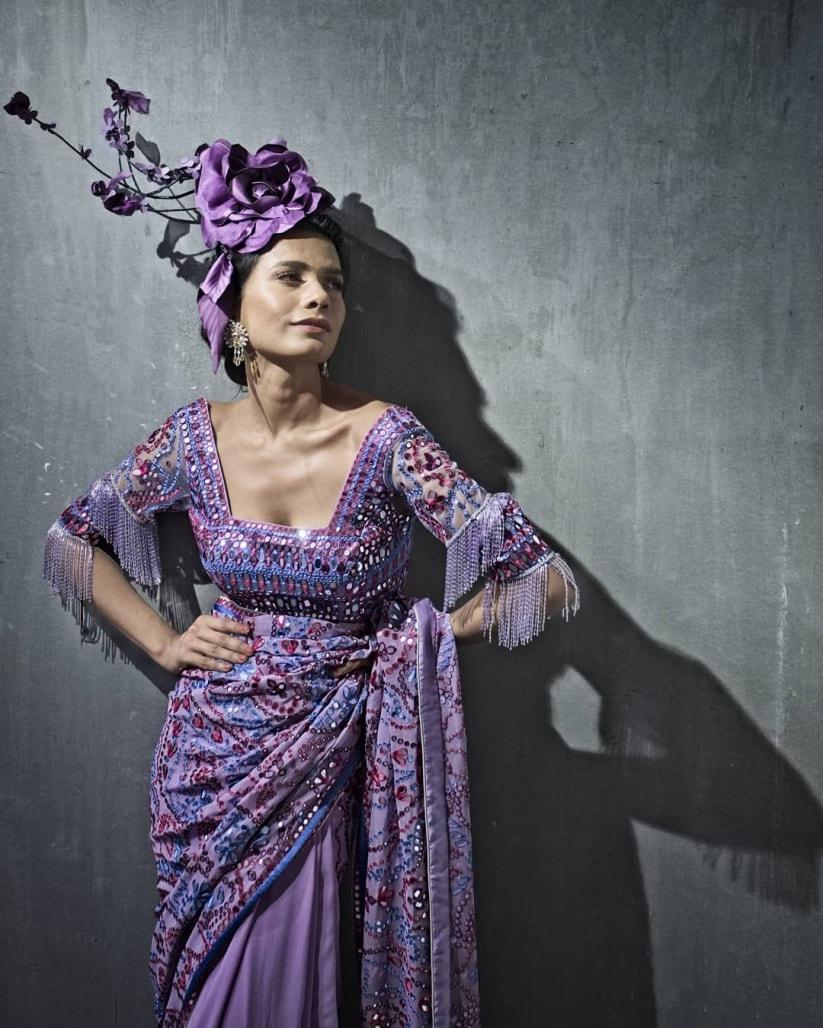 The square cut blouse neck design works well with all traditional outfits. It can be your choice of how deep a square you want as a plunging neckline could add some glamour to this design as well. They look quite scintillating with a statement necklace and are suitable for almost all sorts of occasions.
5. Sweetheart Neckline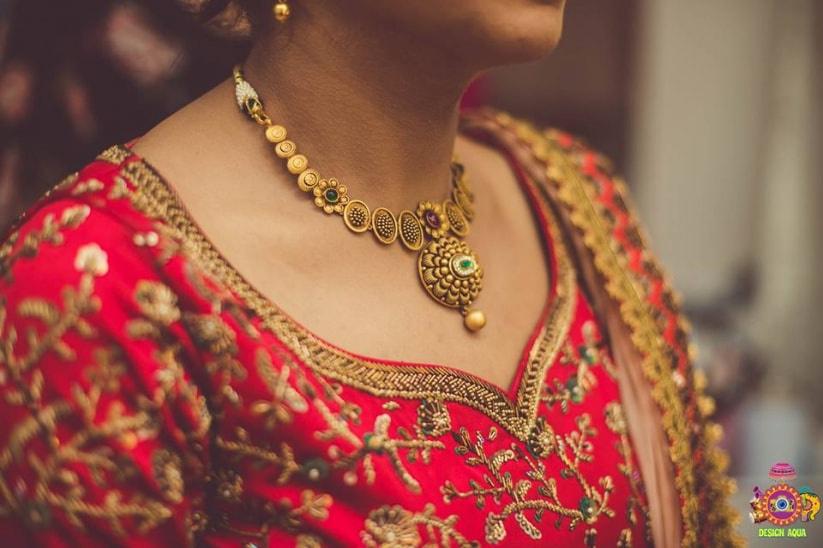 This blouse neck design is known to be a favourite of the brides on their wedding day. This cut accentuates your collar and flatters your chest, giving you the perfect look that you want for your D-day. Embroidered threadwork goes best with this neck making it look more elegant.
6. High Neck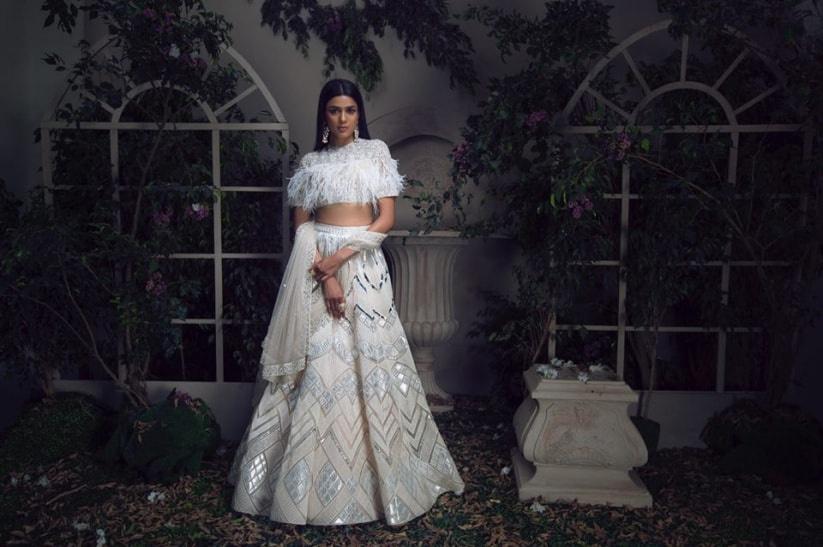 Photo Courtesy: Falguni Shane's Facebook Page
Although a lot of brides fear that it is an old look, the truth is that a high neck on a short blouse can look as sexy as a low cut. It also gives you the advantage of wearing it in front of more old school people. It can be made more compelling by adding sparkling embellishments around the neck area. Another advantage of the high neck blouses is that they are stylish as well as comfortable at the same time to be sported during any occasion, wedding ceremonies or otherwise.
7. Cutwork Blouse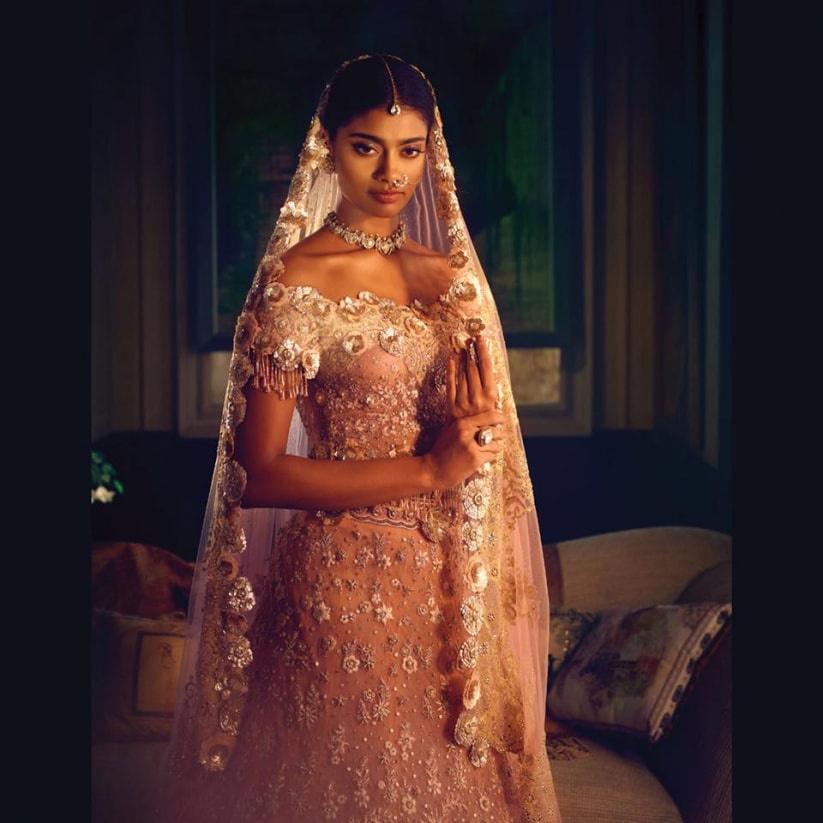 This is a more modern neckline, which brings attention to your neck with the help of beautiful cuts and embellishments. This does not follow a usual design but is cut out in the pattern of the neck works design. This is a visual treat to people and looks very elegant. It is a good option for saree or lehenga blouses rather than a gown, but a more subtle pattern can work on your gowns too.
8. Plunging Neck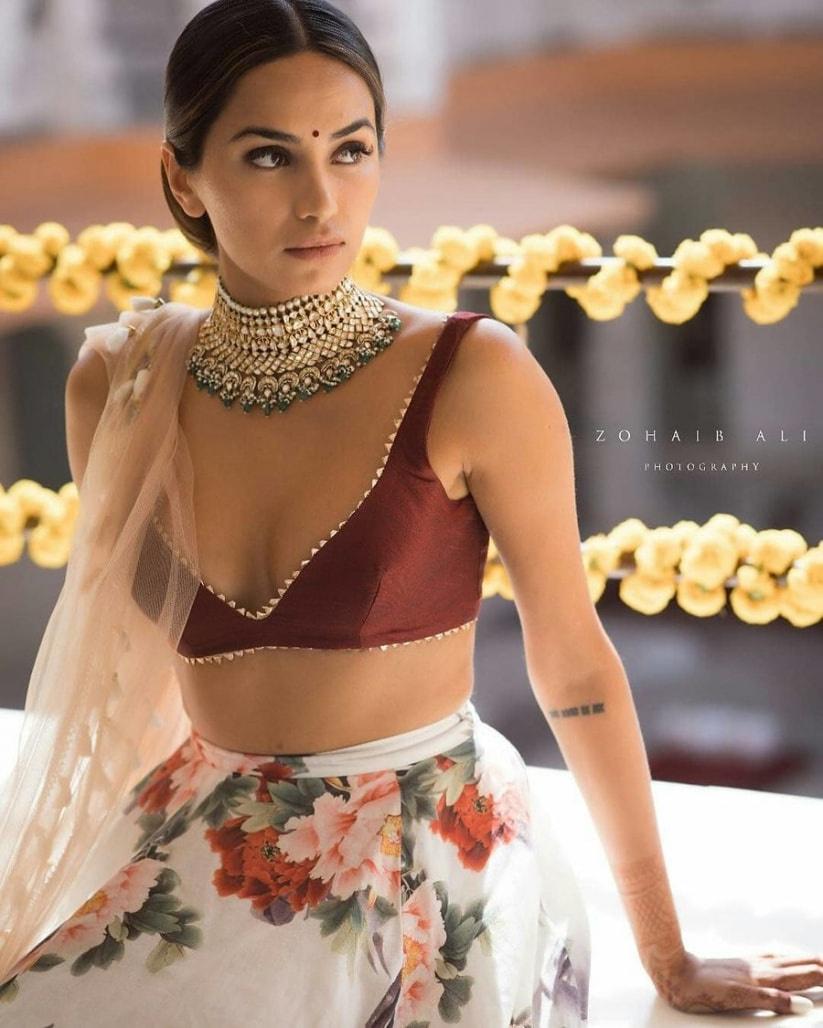 Photo Courtesy: Zohaib Ali Photography
Looking for a daring neckline, then this is your way to go. This is a very deep v-cut neckline which might offend some old school people but can give you the oomph factor you are looking for. It is a good neckline on gowns but has to be a little embellished on the blouse if you wear it with sarees or lehengas.
9. Illusion Neckline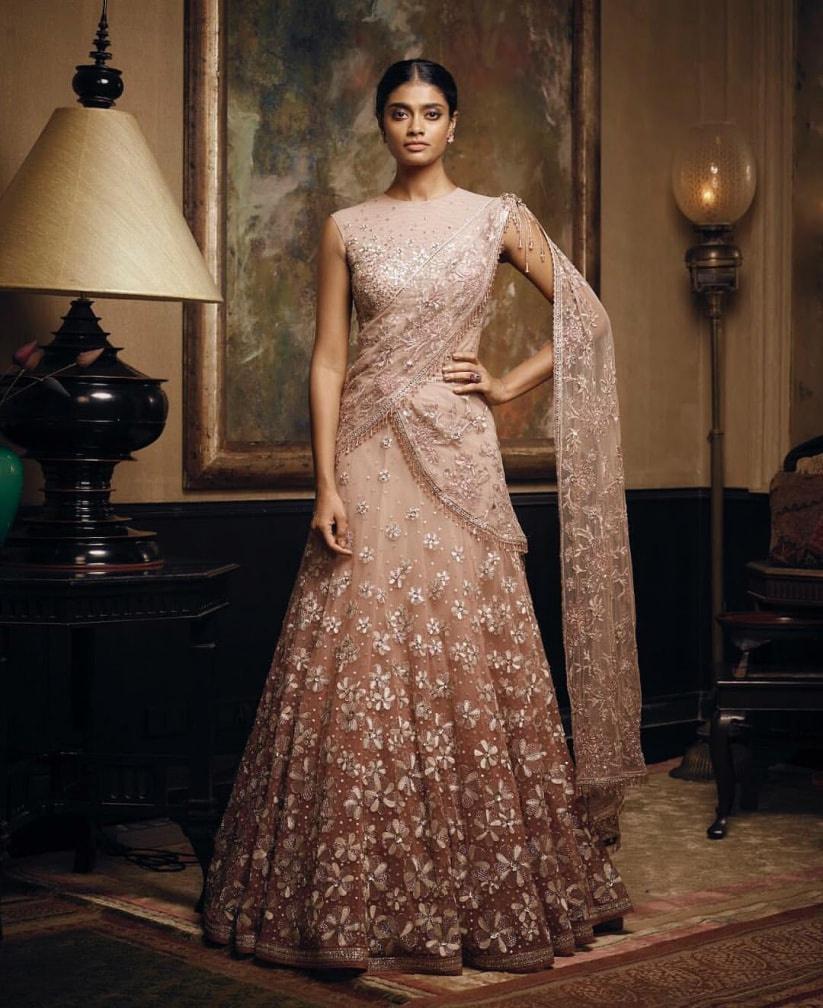 Want to get that bold neckline you have seen while accommodating for conservative sensibilities? Well, look no further. This blouse neck design uses the net or other sheer fabric to give the effect of being covered but still there. This is also an amazing neckline to achieve the effects of jewels pasted on your skin, which makes you look like a million dollars.
10. Asymmetrical Cuts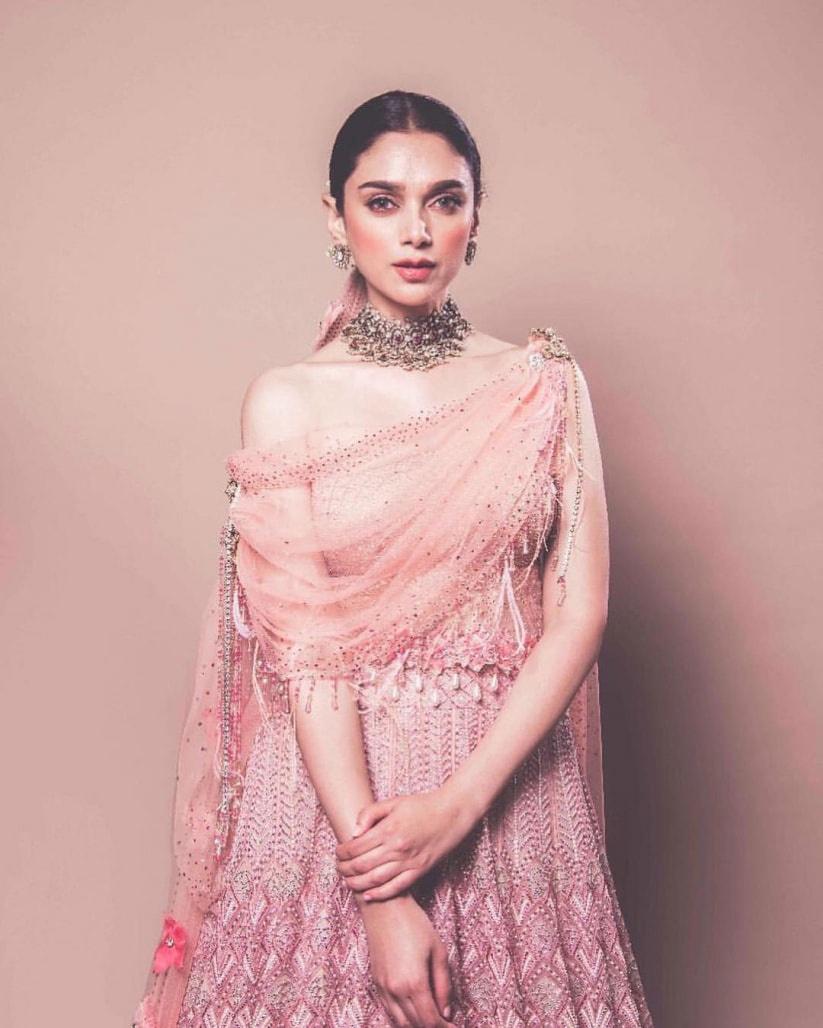 This cut looks very modern with there being only one shoulder having a strap and the other being left bare. This style covers you while showing your skin in all the right places without making it too scandalous. Your Mehndi or Haldi is a good function to wear this blouse neck design. It looks the best with lehenga blouses or even gowns.
11. Boat Neck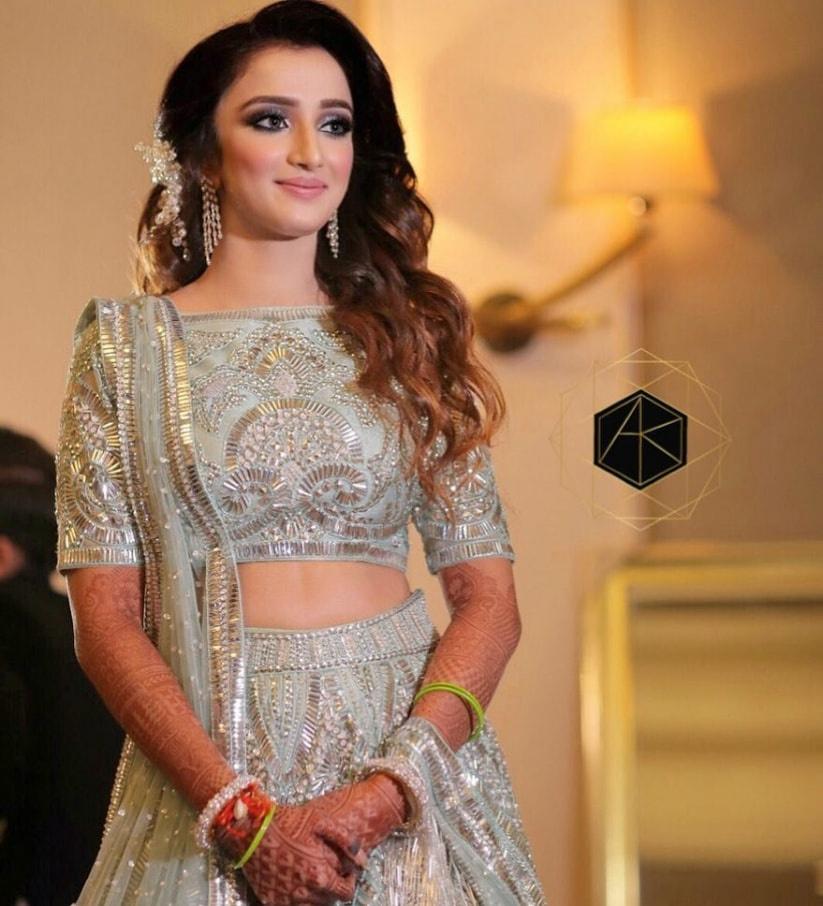 Boat necks are a more conventional design that is achieved by cut and exposes very little skin. This neckline looks best on lehengas and can be worn for light functions as it gives an elegant look. Boat neck designs also allow you to experiment with fabrics like silk, net and even velvet for that matter.
12. Straight Cut
This blouse neck design also tends to accentuate your collar bones and your neck. This cut looks rather gorgeous with embroidery or embellishments on it. It is a better-suited cut for gown rather than blouses.
13. U-neck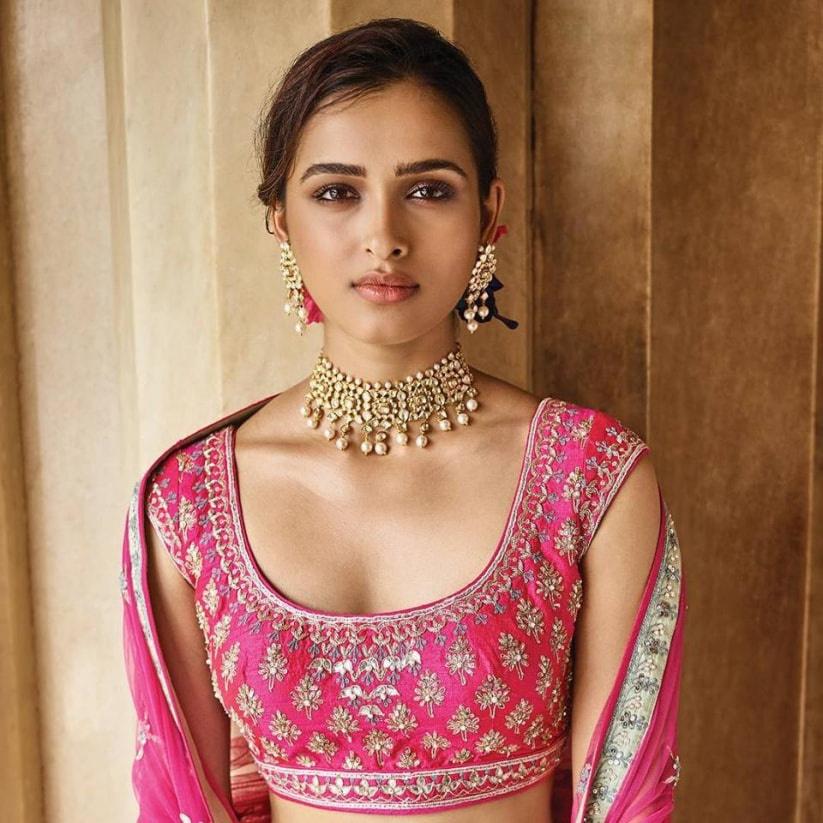 As the name suggests, this neck design is in the shape of the alphabet U. It is a rather classic design which can never go wrong with traditional lehengas or even sarees. If ever in doubt then this is a clean and easy choice to a classy way out.
14. Wide neck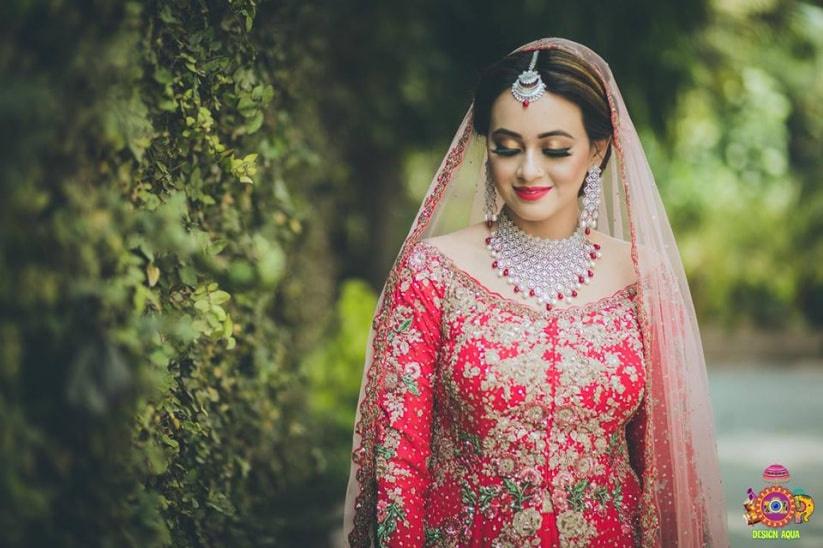 Though similar to a boat neck, a wide neckline is much deeper, showing off more than just the tips of your shoulder. It is a beautiful neckline to show off a statement necklace and achieve the tag of a stunner. It works for all types of clothes western or Indian.
15. Collared Neck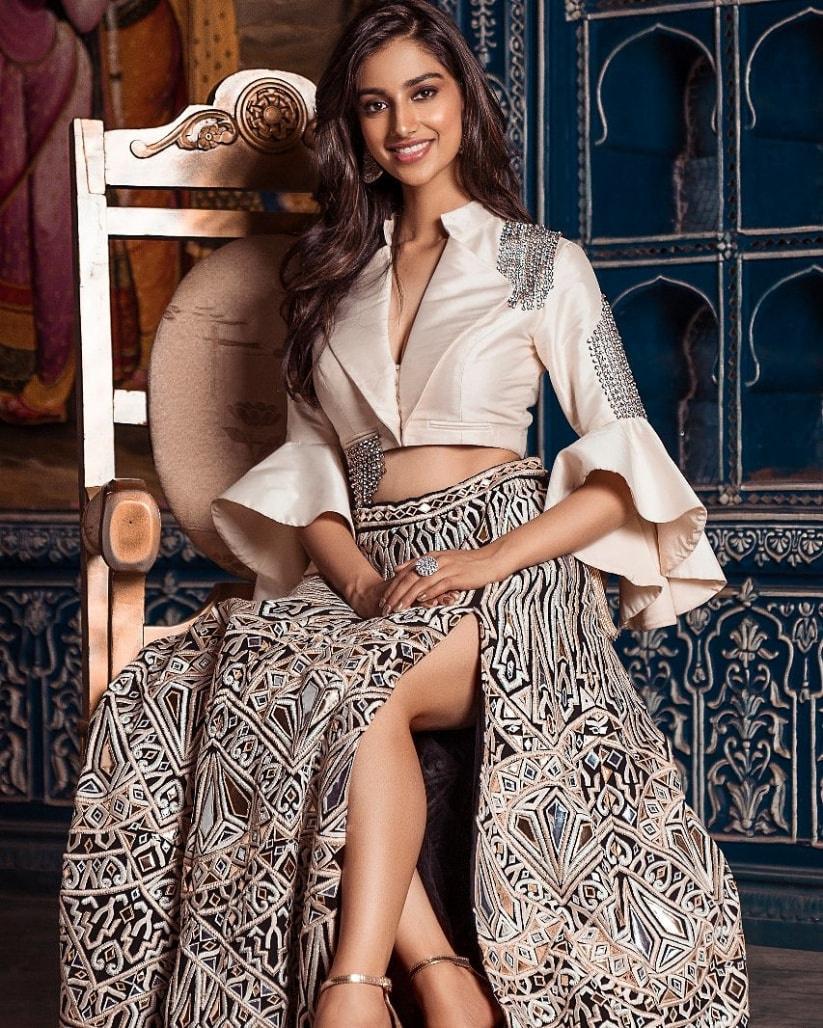 This on the list is quite a modern neck design. Even though it might be a passing fad right now, it is sure to attract just the right amount of attention. This is basically a mixture of your shirt and your blouse giving you a classy modern day look, which is perfect for a light function. This type of neckline is usually better suited for a blouse than gowns. Different styles of collars can add charm to this stunning blouse neck design.
16. An All Beaded Blouse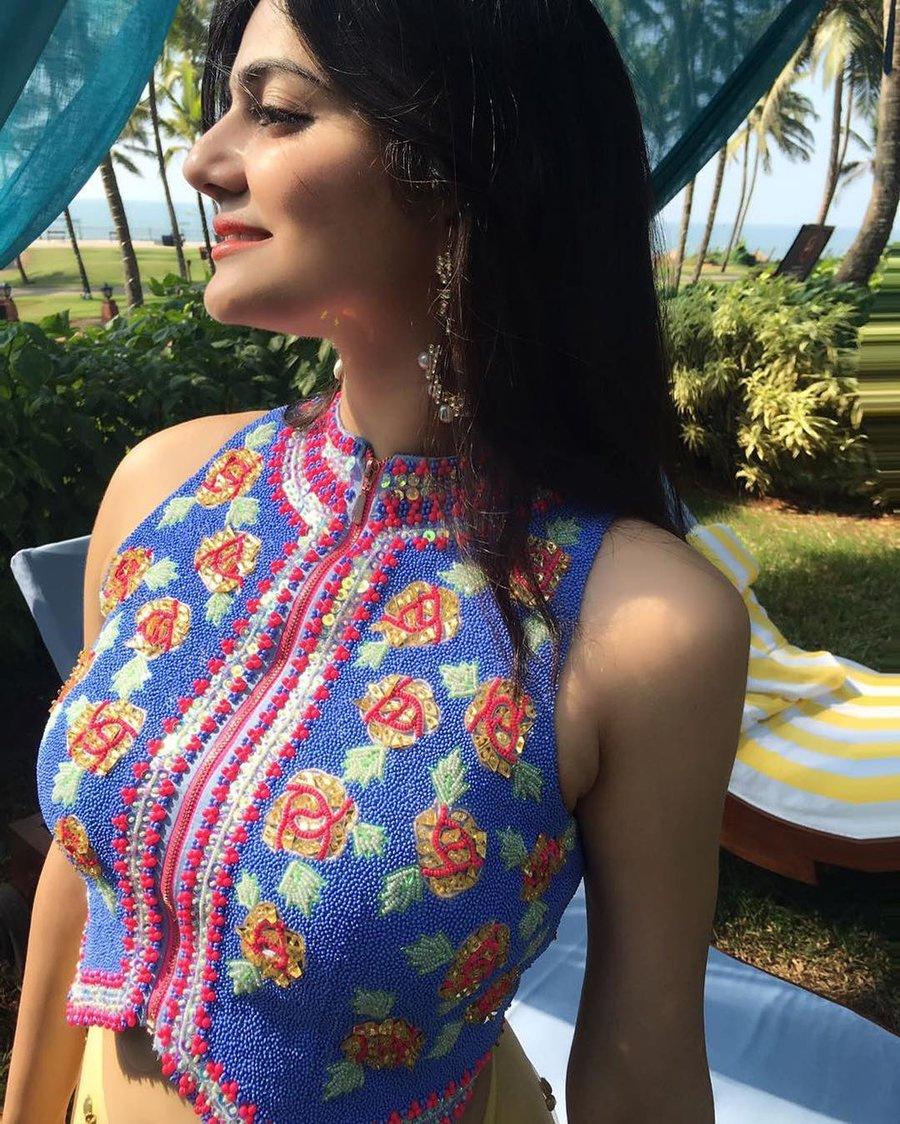 While attending your traditional wedding ceremonies with a modern touch, this wonderfully crafted beaded choli can be a design to consider for your lehenga. While it can be made in any colour, design, pattern and as per the theme that you want, you can sport this look with a flowy lehenga or skirt and it would be the perfect outfit for your Mehndi or Sangeet ceremony. Skip any type of necklaces for this choli and go for a set of statement earrings that would work wonders for your overall look.
17. A U-Neck Peplum Blouse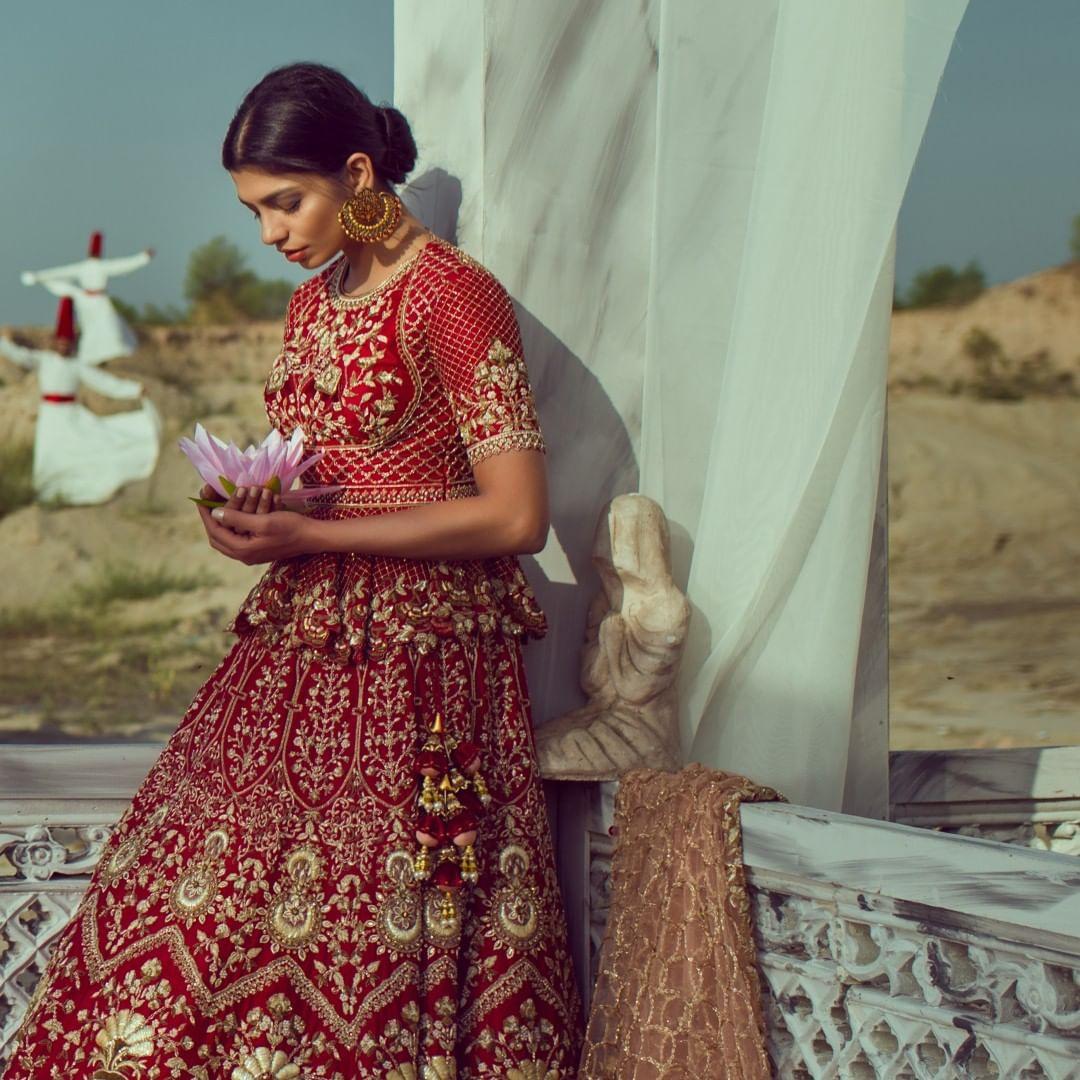 Not only do peplum tops look graceful in a boardroom but are equally a favourite pick for the wedding season. It is all the range when you can get it in almost any design and colour to flaunt to your wedding festivities. This is a blouse design that you should choose carefully as it can look flattering or sometimes looks over the top. So you would think through your decision if this is a design that you wish to choose.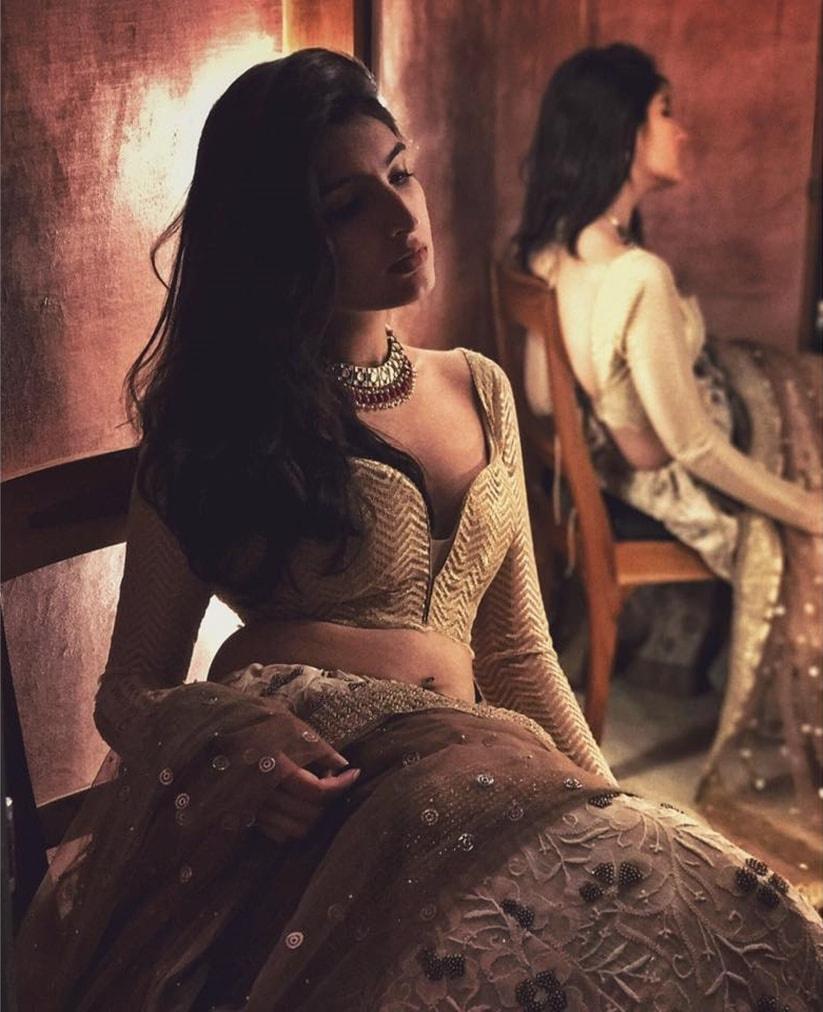 Photo Courtesy: House of Kotwara
There are many choices and variations to a blouse design that you can choose from, as it all depends on how well you are able to carry a style and your confidence become the epitome of grace and beauty. We hope our exhaustive list was helpful for you to draw some inspirations from these wonderful blouse neck designs. While the choices are innumerable, we are sure that you have already made your pick. A little confidence added to these stunning blouse neck designs will give your demeanour a next level charm.
Out of this list of modern-day blouse neck designs tell us which one you think will be added to your must-have list. Also, comment below and let us know which one of them you think suits you the best.