How to Choose Indian Accessories That Help You Ace the Bridal Fashion Game
Jewellery forms an integral part of an Indian bride's trousseau and needs to be chosen with forethought. So, we have curated a list of some of the things that should be kept in mind before buying Indian Jewellery and Indian accessories for your D-day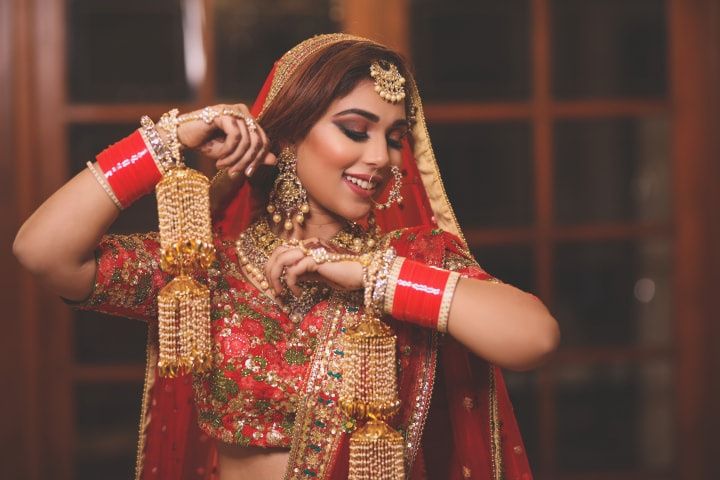 "Jewellery has the power to be this one little thing that can make you feel unique." And that's probably why most brides are so excited to get their hands on the perfect jewellery set for their D-day. Are you planning your bridal shopping to look for the same but are not sure how to go about it? Don't worry, we got you covered. To help you make an informed decision, we've listed below some tips that will assist you to ace your bridal look.
1. Keep up with the trend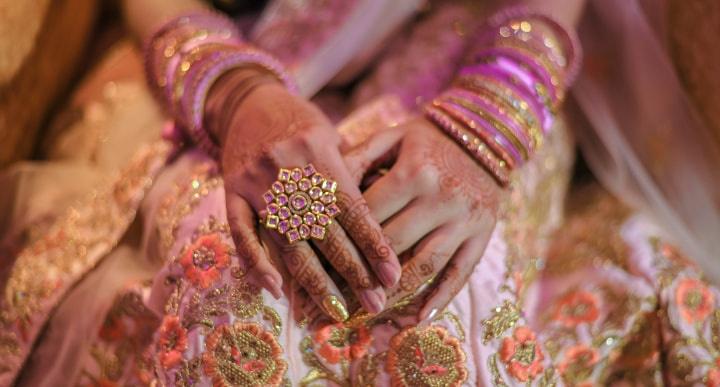 This wedding season, Instagram has given us some of the faciest trends to look out for like adding a big statement ring to your ensemble that complements your look or a choker necklace to accentuate your neck. You can also add cuffs and bangles to amp up your ensemble and add a royal vibe. Be sure to keep up with these trends so that it gives you an edge and makes you stand out. Catch the latest ones on WeddingWire's Instagram.
2. Check for purity in case of gold jewellery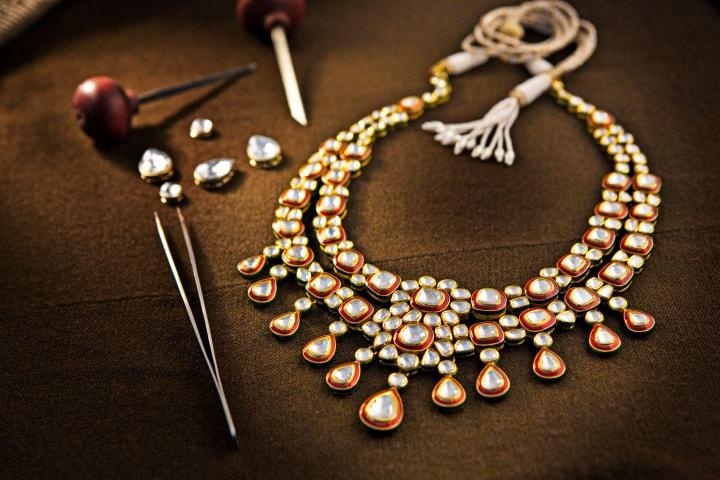 Gold jewellery is the first choice for most of the Indian brides as part of their Indian accessories. Whenever you buy gold jewellery, do not forget to ask for a check on the purity of gold. Most of the jewellers have a purity check machine in the store itself. Always buy your jewellery as well as Indian accessories from a trusted jeweller and ask for proof of authentication so that it doesn't trouble you if you wish to sell the jewellery in the future. Also, ask for the terms of return, exchange and repairs as well. Always insist on hallmarked jewellery so that you have a certification of purity on the gold bought.
Check with: ISI mark, Hallmark logo, certificate of authenticity
3. Try before you buy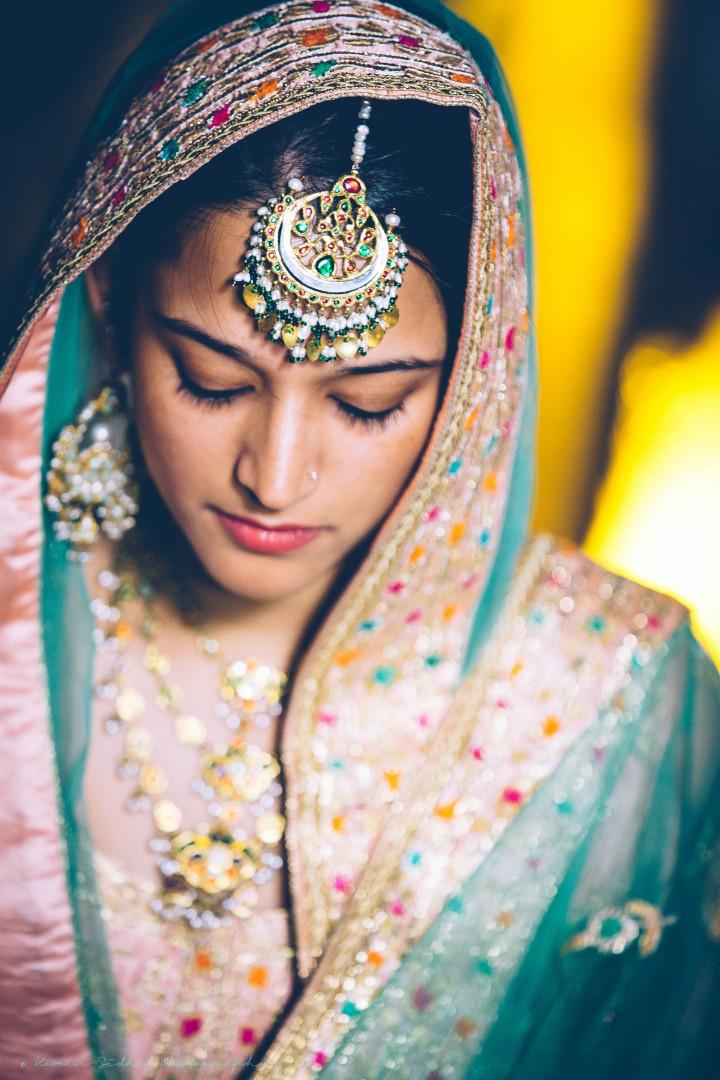 Before buying your Indian accessories like the Maang Tikka or earrings, make sure it is comfortable and isn't difficult to carry because you'll be wearing them for a long duration, so be certain that they don't make you feel uneasy and you can look your most beautiful self on your wedding day. See to it that the jewellery that you buy matches your skin tone and compliments your whole look. Trial mode: Wear individually, pair together and pair with the outfit.
4. Carry your outfit along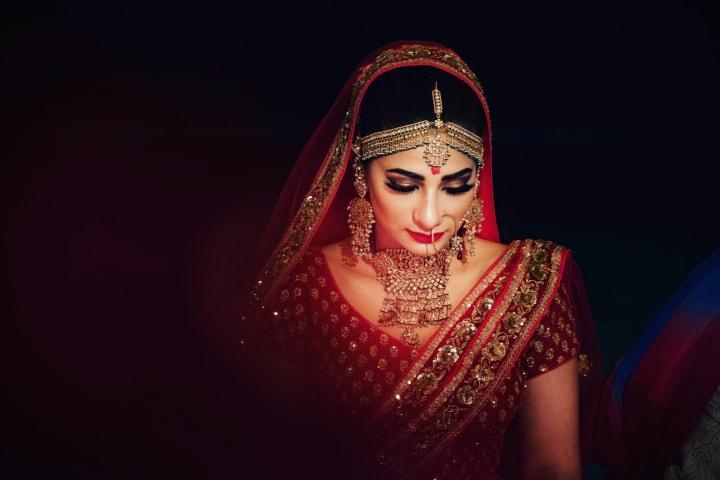 For your jewellery to tie together your whole look be sure to carry your wedding outfit along. If carrying it along isn't a viable option, you can take pictures of the outfit along with you, this way you can make an informed decision about your entire ensemble. For your wedding day, blend in your makeup in a way that it highlights the jewellery worn by you. If you have a golden lehenga and you're looking to buy gold jewellery, make sure you buy jewellery pieces that contrast the colour of your lehenga. T his way, your jewellery will be highlighted.
Must haves for Jewellery shopping: Swatches for the outfit, images for bridal look inspiration
5. Browse before you decide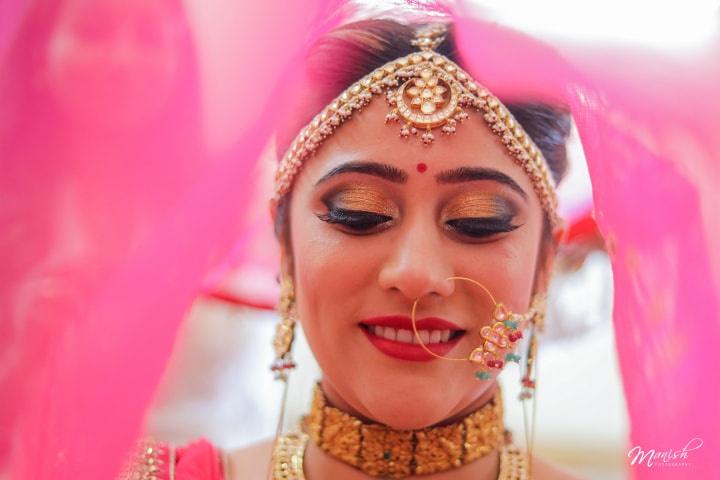 There is a wide spectrum of jewels available at your disposals like pearls, rubies, emeralds and what not, to choose from while selecting your jewellery as part of your Indian accessories. We know gold is the immaculate choice when it comes to wedding jewellery, but you can never go wrong with a bit of mix n match. You can choose from various metals of jewellery like gold, silver, platinum among others. If you're confused about what to buy, get spare pieces and you can always ask for the expert opinion of your mamis and chachis.
Go through: Bridal Jewellery vendors on WeddingWire in your locality
6. Costume Jewellery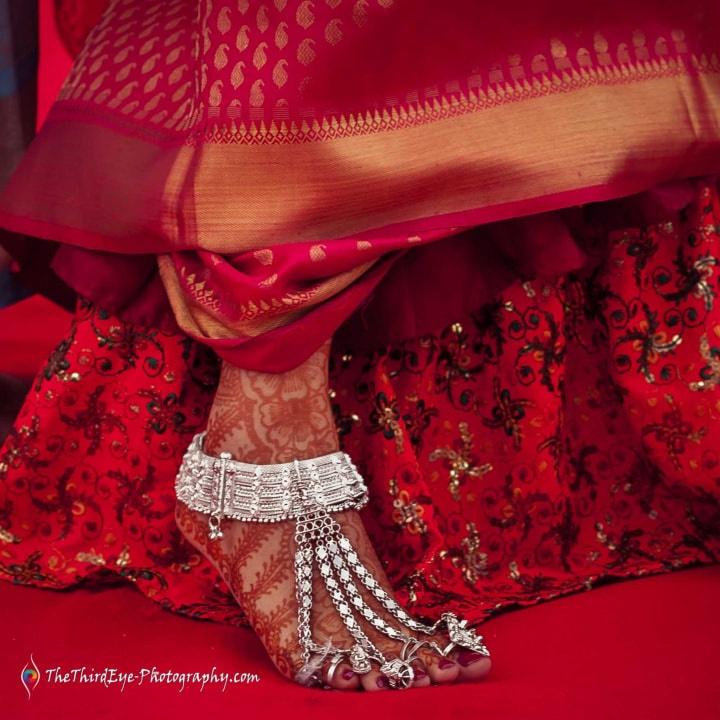 Buying costume jewellery or imitation jewellery has become a popular and well-liked trend among millennial brides. So, if you're purchasing costume jewellery, be certain to check if it suits your skin and you're not allergic to it. Take good care of your skin and keep moisturise it with aloe vera gel or a good brand of moisturiser.
Do This Once: Book an appointment with a dermatologist and check for allergies.
These are some of the tips that will prevent you from making a mistake. when it comes to buying Indian jewellery accessories this wedding season. Make a fashion statement with your jewellery pieces and be a jaw-dropping bride for the most memorable day of your life. We hope that you ace your bridal look with tips.
Got any further questions? Ask us in the comment section below, we'll be happy to answer them.
- Written by Bhawna Goel