Show-off Perfect Lips With the Best Mac Red Lipstick Shades!
If you are looking for the best red lipstick shade to suit all your outfits this wedding season, then pick one from the Mac red lipstick range that are specially made to suit every skin type!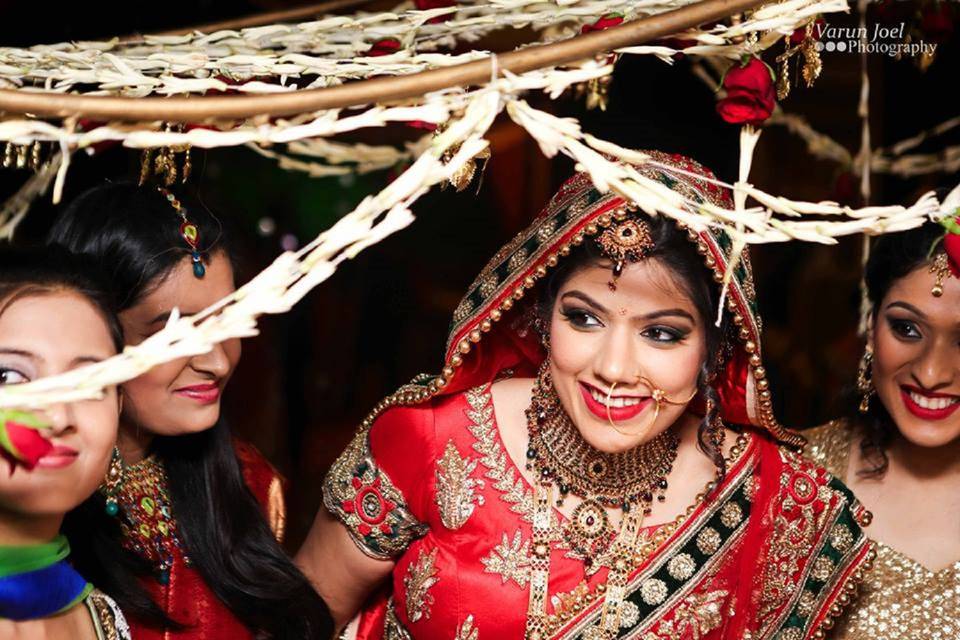 MAC being one of the top cosmetic brands today is sure to catch your eye with its all-new MAC red lipstick shades. No matter what you wear, Mac has the perfect red lipsticks for all your outfits. There is always that perfect shade for every skin tone that will make you look awesome, so go ahead and pick the right one for you.
Made using the best quality ingredients, these red lipsticks promise to stay on for a very long time. So whether it's a party out with the girls or even a long, tiring wedding function that requires you to dance, cry or even hog on some delicious food, these Mac red lipstick shades will never disappoint!
Tips and tricks to keep in mind before applying that MAC red lipstick!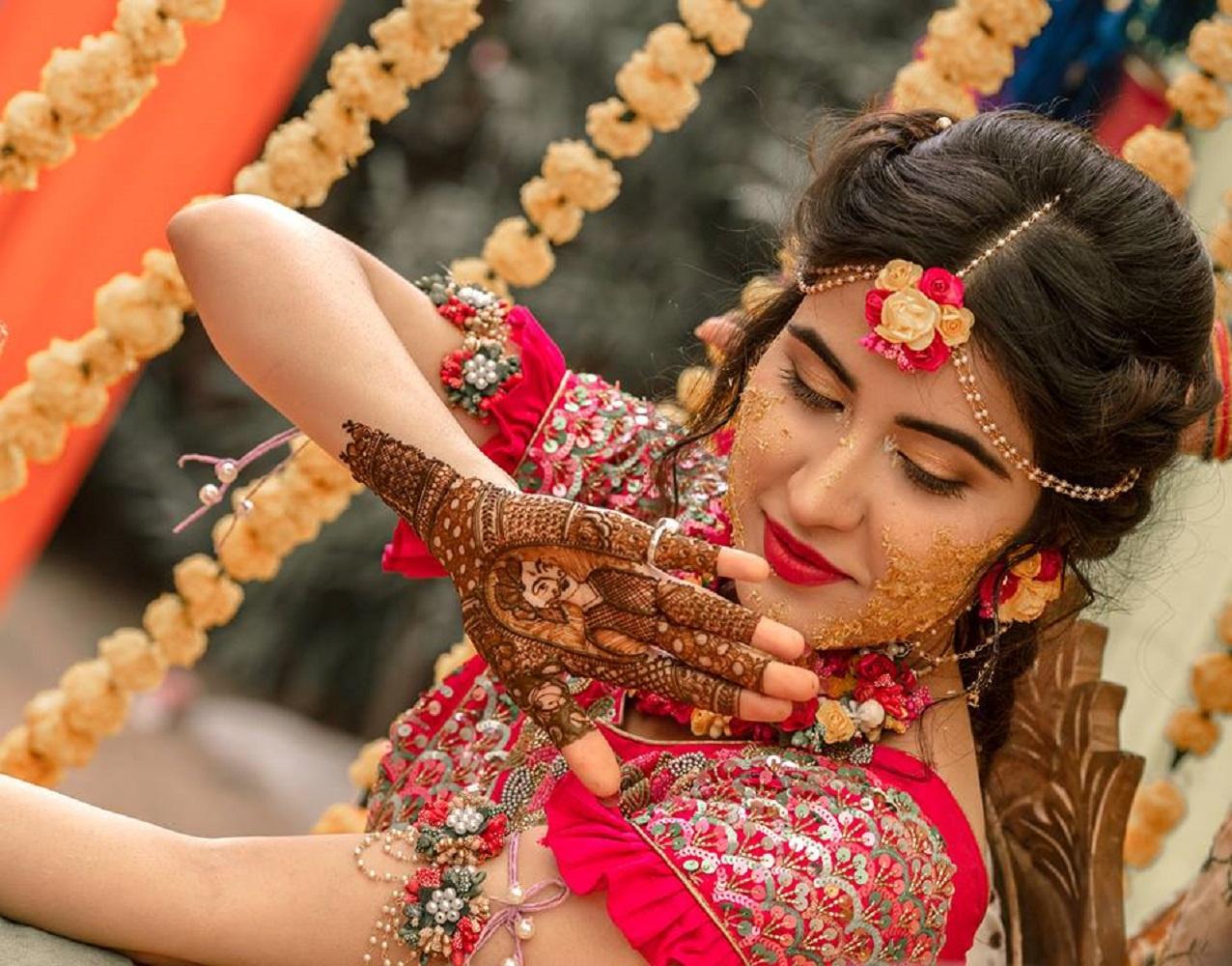 Before we begin sharing the list of MAC red lipstick shades, here are a few tricks and tips on how to wear your red lipstick perfect and rock every occasion in style.
Brides have started to prefer matte lipsticks because they tend to stay on for a longer time, but you need to keep in mind that they tend to get cakey after a while. So, learn how to wear your matte lipsticks right before you get one.
Taking care of your lips before you put on your lipstick is important, so make sure to exfoliate your lips well if you're looking for that flawless and smooth finish when it comes to your lipsticks.
Make sure to apply a good lip balm that keeps your lips nourished and moist. Follow this up with a primer before you go ahead and apply your red lipstick shade.
Now, if you love the glossy finish and would love to keep your lipstick intact and keep it away from bleeding, make sure to use a good lip pencil to beautifully line your lips before you apply your lipstick.
You could also use concealer all around the outside of your lips as this would help to define the shape of your lips well. This, you could do simply by using your finger or a concealer brush.
Use pointed cotton swabs that are very useful for touching up your lipstick or to take care of any red lipstick smudges. They are also very easy to carry around in your handbag as well.
A lip brush and lip liner is the best way to bring out the shape of your lips. It helps in giving your lips a more precise look and finish.
These were a few important tips and tricks to help you look your best when you wear your favourite MAC red lipstick shades.
And now for the moment, you've been waiting for – the list of the MAC red lipstick shades just for you!
Matte Russian MAC Red Lipstick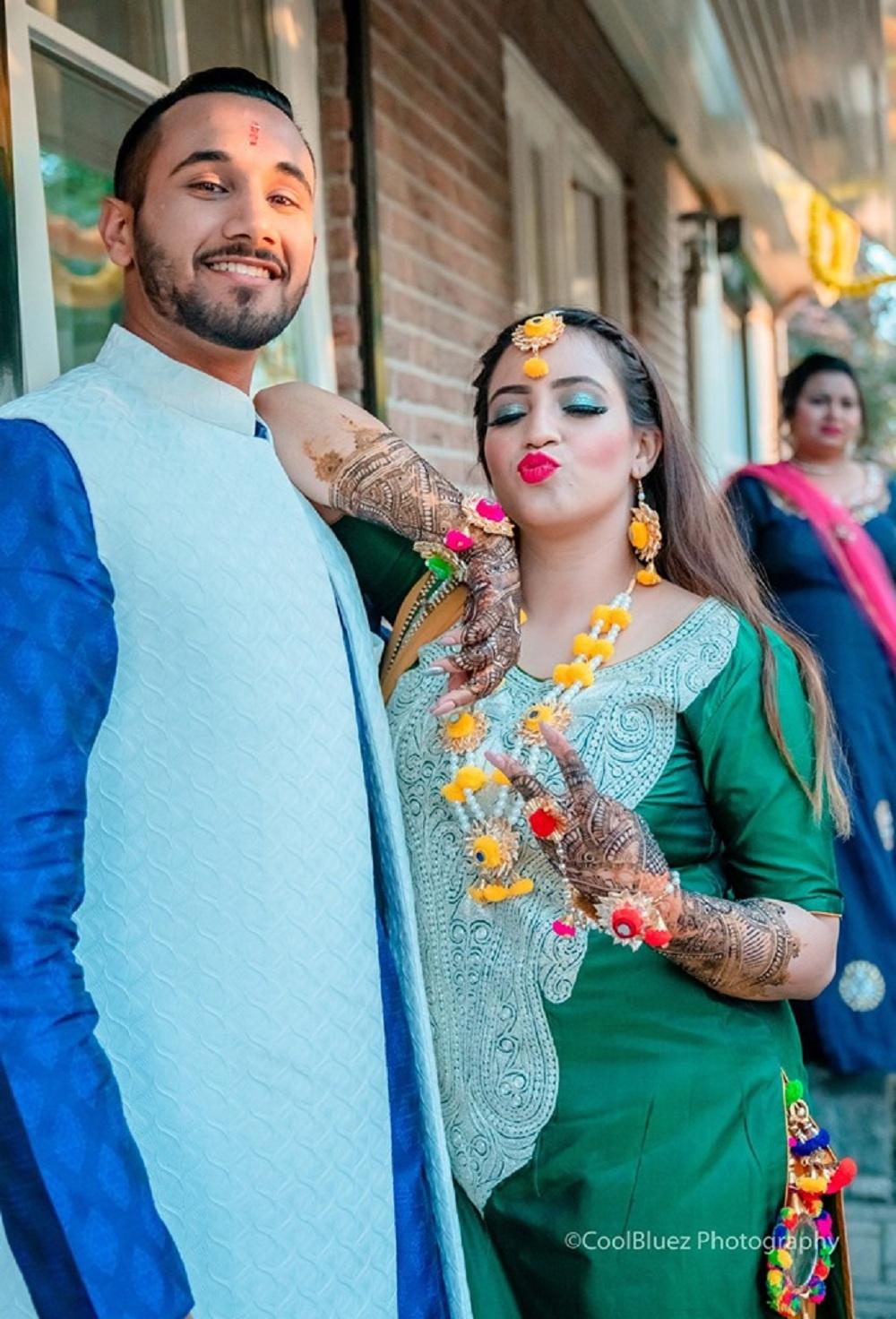 The matte finish Russian red lipstick is the first one on our list of MAC red lipstick shades. If you're new to using red lipsticks, then we would definitely recommend this shade because it's in the middle of cool and warm tones, making it a perfect choice for every skin tone. It goes well with both Indian and western attires. This is a grab even for your big day because the colour is rich and would promise to stay on for the whole day. However, make sure your makeup artist goes ahead and does all the necessary pre-application procedures before the lipstick is applied so that your lips look plump and full.
Only one swipe and your good to go. Since this shade will last a long time, it's even perfect for all your parties and night outs. Even though it has a matte finish, it is so easy to apply with its creamy, soft texture and will not dry or crack your lips. Don't miss out on the glamorous red shade that is so pretty. It is covered with a silver lining black tube and is so easy to take along anywhere you go.
This shade is priced at ₹1350 and the vanilla fragrance is an add-on to those lips!
So whether it's those pretty red lehengas or even the heavy gold ones, going for a nice red lipstick shade just like this would definitely bring out the best in your whole look.
MAC Brave Red Cremesheen Glossy Lipstick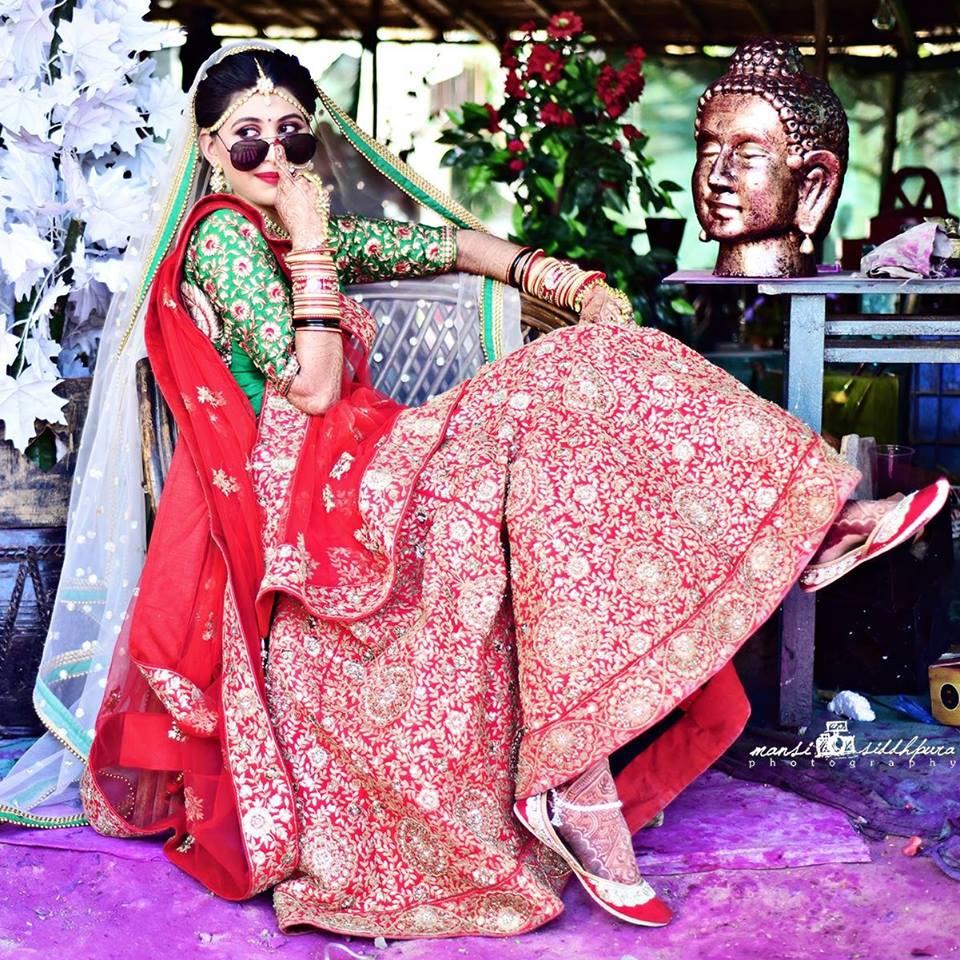 This one from the MAC red lipstick collection is a must-have for those who love that glossy look instead of a matte finish. As described by MAC as a bright yellow-red, this lipstick is perfect for almost every skin type and will give you a gorgeous unique look instantly. The Cremesheen texture will leave your lips feeling soft.
It even goes beautifully on chapped and dry lips as well. If you like that little touch of shine on your lips every time you step out, then this brave red glossy shine finish is definitely the one to go for. It moisturises the lips and is so easy to pull off for beginners.
This one also comes in a classy black silver lining tube and is so easy to just throw in your handbag and carry it wherever you go.
This classy MAC red lipstick is priced at ₹1350 and is perfect to wear with any type of outfits.
So, whether it's your favourite lehenga, Kurti, saree or even a western gown, simply glide on this fantastic red shade and you could never go wrong! So, what are you waiting for? Get your hands on this super sexy red shade today!
MAC Ruby Woo Retro Matte Lipstick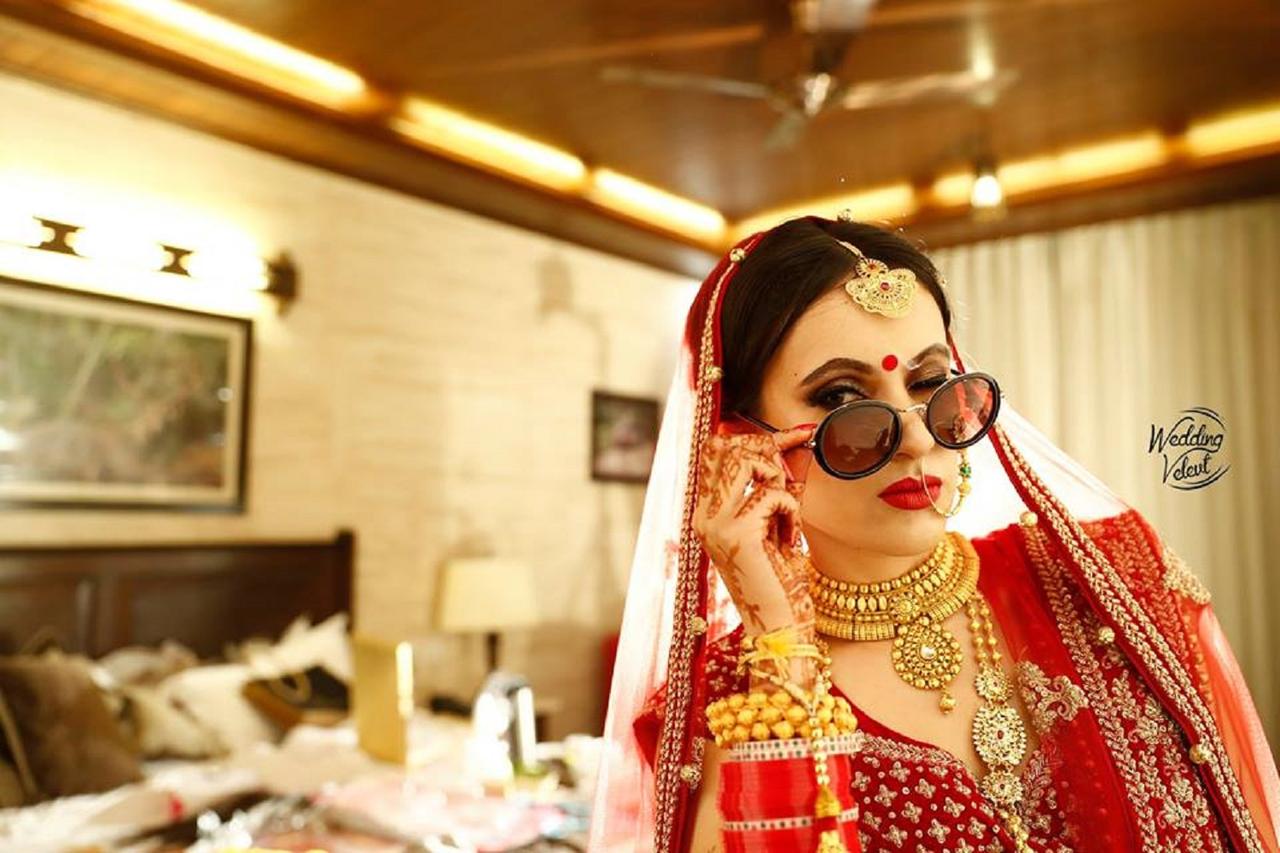 Ruby Woo is one of the perfect MAC red lipstick shades you could ever get your hands on. This shade just adds the perfect brightness to your face and its retro matte texture is going to keep your lips looking beautiful all day.
This red-lipstick can be defined as glamorous, seductive, and sophisticated. It's a lipstick that's so stunning and suits a variety of skin tones. It is richly pigmented and all you need is just one swipe to last you a long time without fading out at all. So go ahead and eat the night away, while your lipstick stays on till the break of day!
You can buy this lipstick for ₹1050 and add it to your collection now!
Coral Red Lady Danger MAC Red Lipstick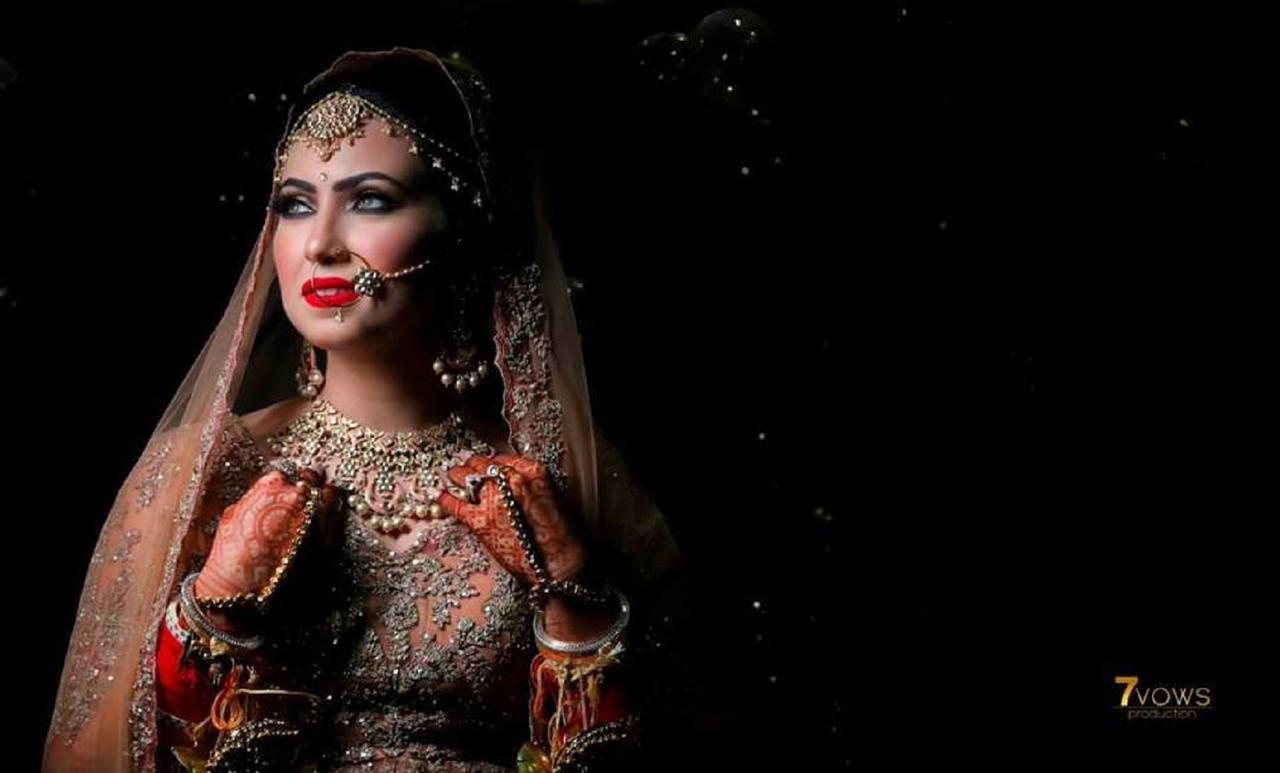 Another outstanding bright MAC red lipstick is this coral red lady danger shade. It's so bright and catchy, it totally stands out. With this one, you will have heads turning your way for sure. If you want to steal the show, this neon red lipstick is what you need for every grand occasion.
Its matte texture glides on smoothly on the lips giving full coverage. This lipstick stays on for around 6 to 7 hours and is perfect even during meals. It's great for parties, occasions, weddings or a night out with friends.
This coral red lipstick is priced at ₹1050 and is a great shade for any season!
Brownish Orange – Red MAC Chile Lipstick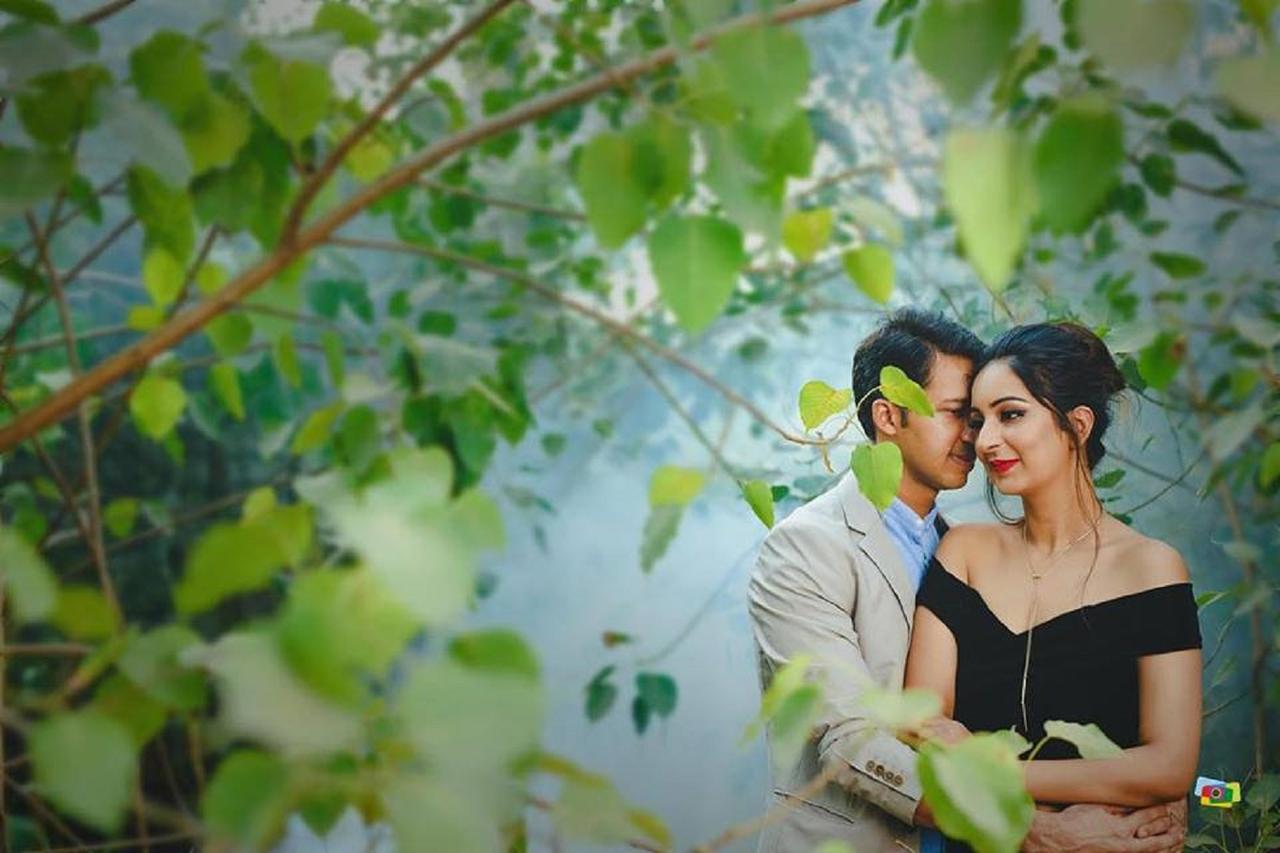 Looking for a brownish tint to your red MAC red lipstick? Try the MAC chile lipstick that is a mix of three colours - orange, brown and red. This unique shade has a perfect matte finish and is as hot as chilli! It will last on your lips for about 5 to 6 hours with just 1 to 2 swipes. This red-lipstick is just the right one if you're a little reluctant to go too red. This shade is suitable for all skin tones as well. It has a creamy texture and is so smooth when applied on the lips.
This orangey-red chile lipstick comes at ₹1350 and is a lovely shade to add to your lipstick collection!
Red lips bring out the glamour and beauty in you, so go ahead and flaunt those red lips in style. It's a trend that will never go out of style. So, pick out your best colour from our MAC red lipstick shades today!
Did you find your favourite MAC red lipstick shade? If you did, then let us know in the comments below which one was your perfect shade.