MAC Lipstick Shades: Ideal for All Your Wedding Functions!
Looking for the perfect shades for different functions of your wedding? Just have a look at these mind-blowing Mac lipstick shades which will be perfect for your day!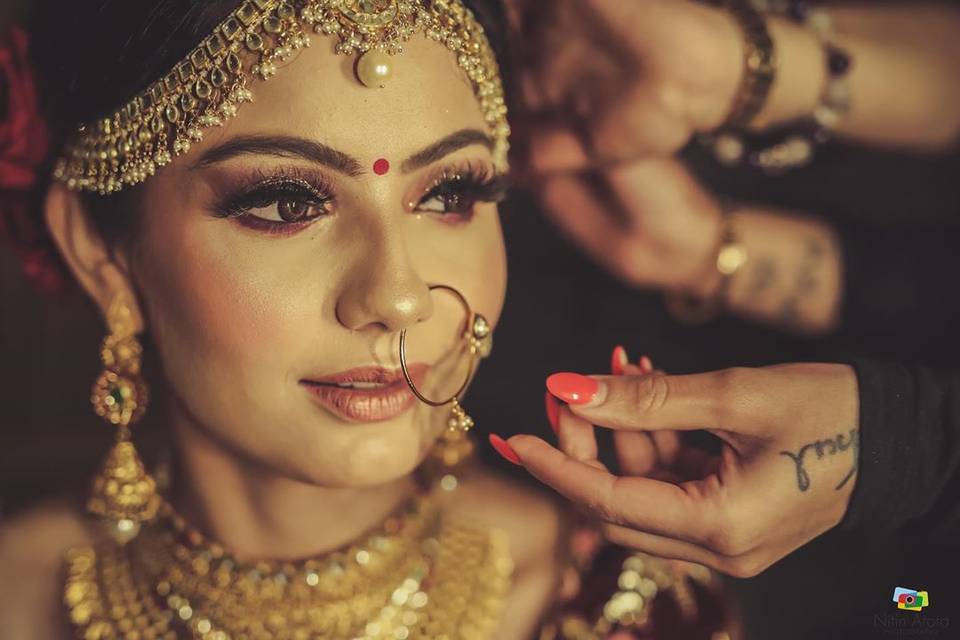 There isn't a single makeup look that can be completed without using lipstick! Adding a swipe of colour to your lips, these basic makeup items enhance your look exponentially, leading to a more cohesive effect. As a bride, you must find lipstick shades that match your attire beautifully. Whether you want to go for a completely matching look or create a slight contrast, your makeup products need to be sorted well in advance!
Of course, it is true that everyone is not a pro when it comes to makeup! If you find yourself struggling to tell the difference between brick red and cherry red, we totally understand your pain. Make the whole process easier by taking inspiration from brides across the world! Have a look at these beautiful brides who had worn classy MAC lipstick shades to complete their look!
1. See Sheer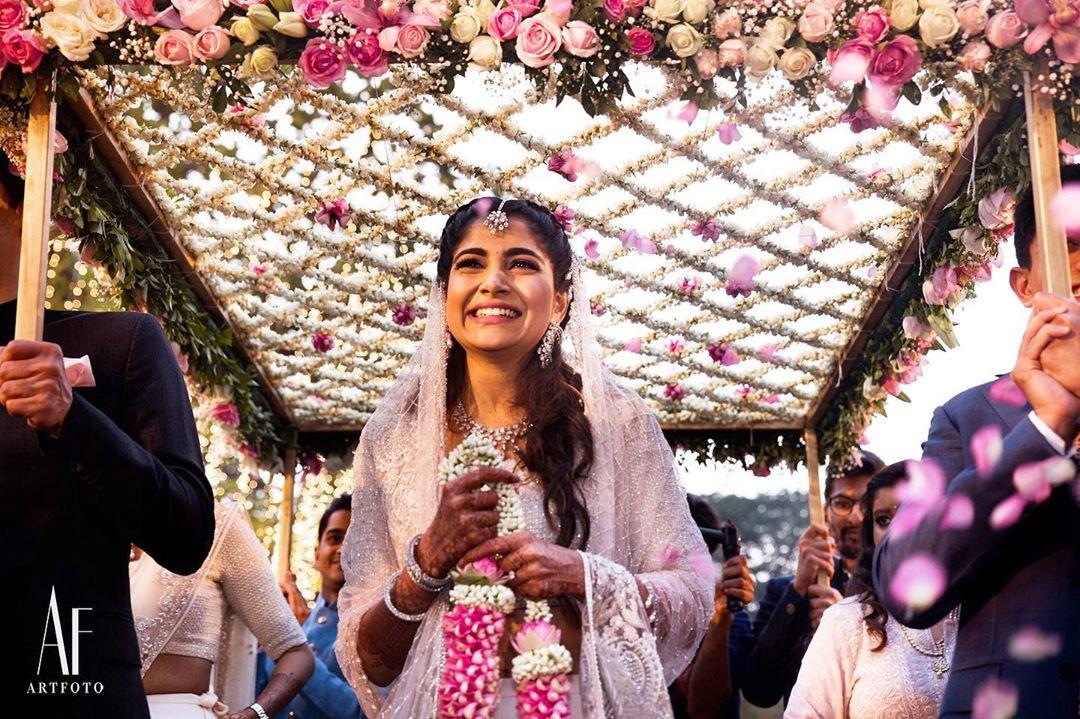 This gorgeous bride who has worn this grapefruit pink shade is looking stunning on her big day. You can definitely try this beautiful lip colour from the stunning collection of MAC lipstick shades. The shade will look perfect on a blush pink outfit. Just be confident and rock the wedding.
2. Brick-O-La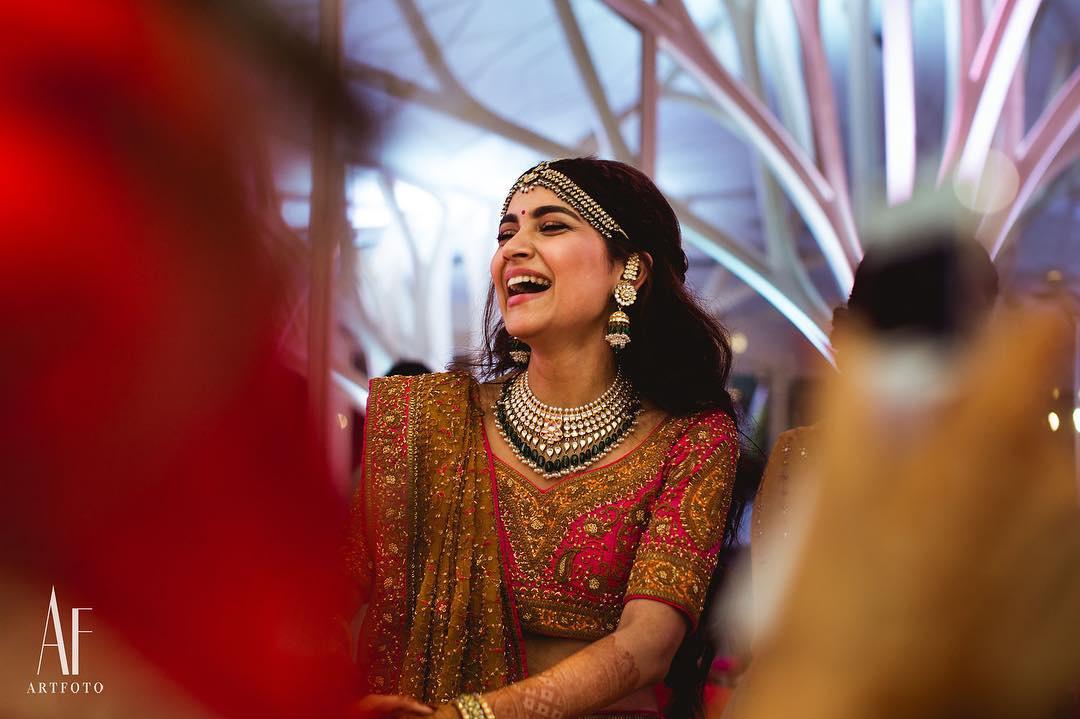 You cannot ignore the adorable smile of this lovely bride who has chosen a mid-tone berry shade from the wide varieties of MAC lipstick shades. The shade is looking absolutely perfect with her pink and mustard coloured lehenga. What else could be more fun than being the centre of attention on the best day of your life? Any bride who is going to wear this lip shade is surely going to steal the hearts of every guest at her wedding!
3. Marrakesh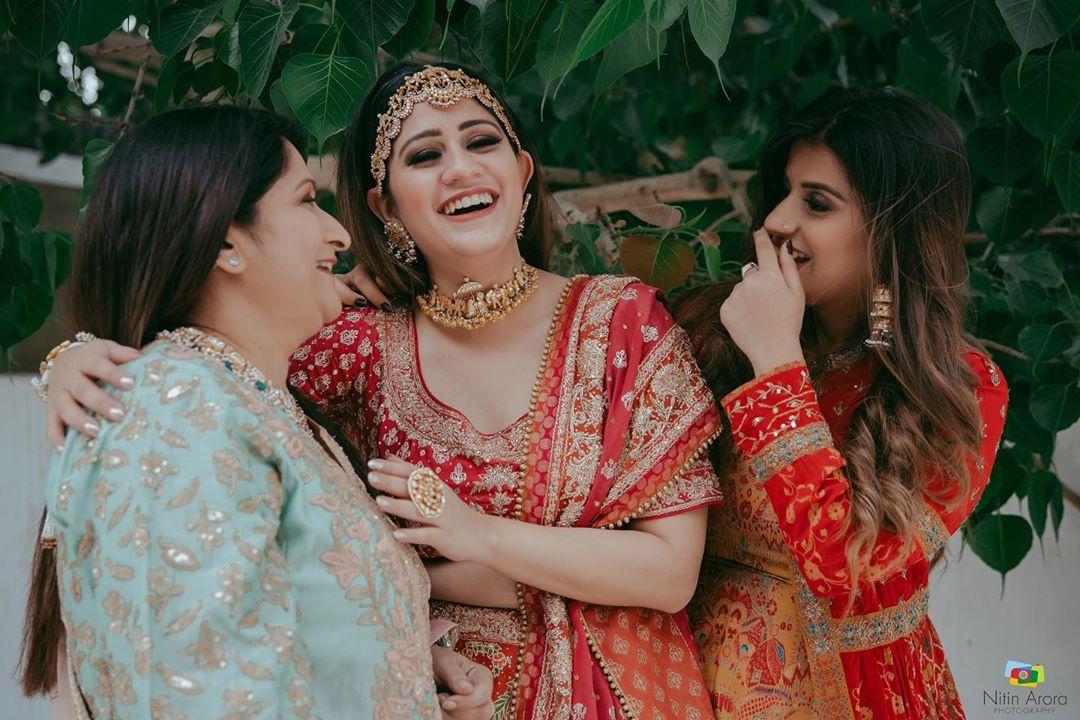 If you are wearing a red and orange lehenga, then you should definitely try out this shade. The shade is complementing the bride's dress, complexion and yes her face too! This intense orange-brown matte shade is adding a gorgeous look to her overall attire. Go ahead girls, just add this one of the many MAC lipstick shades to your makeup collection!
4. Maya La Belle (Bright Orange Red) Shade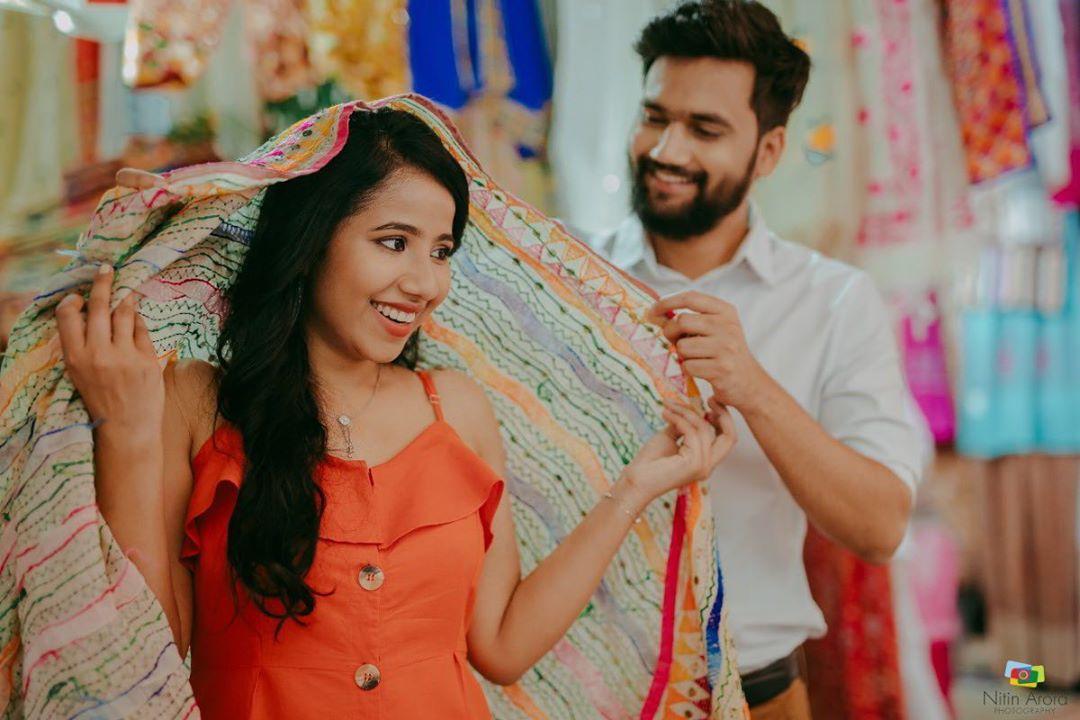 What would you say about this bright orange fruity colour lip shade? It is definitely a good one to wear on a pre-wedding shoot. Maya La Belle, which is the fastest-selling lip colour when it comes to MAC lipstick shades is quite popular these days. You can wear this with any outfit and will certainly find yourself reaching for it even after the wedding! So what are you waiting for, go and pick this for your vanity!
5. All Fired Up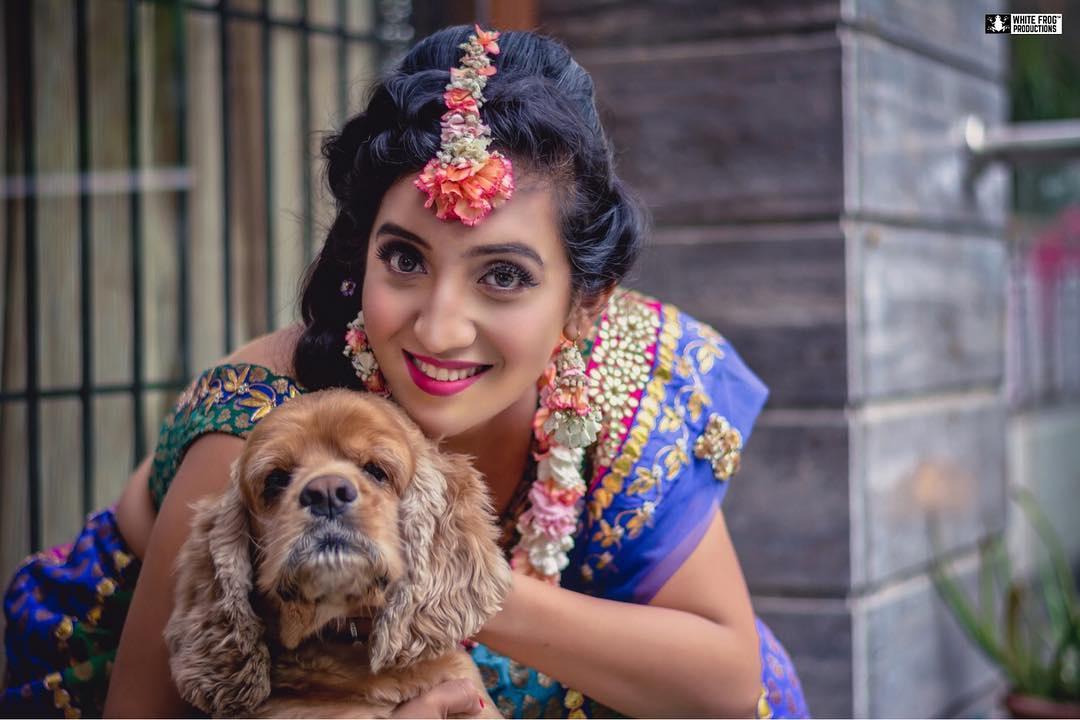 There are some shades that are meant to be in the makeup kit of every bride! This bright fuschia matte shade is looking superb on this lady who is wearing this with her royal blue lehenga. Pink lip colours always go with all shades of blue. Her lipstick, which is even matching her flower Maang Tikka, is making her face look cuter.
6. Relentlessly Red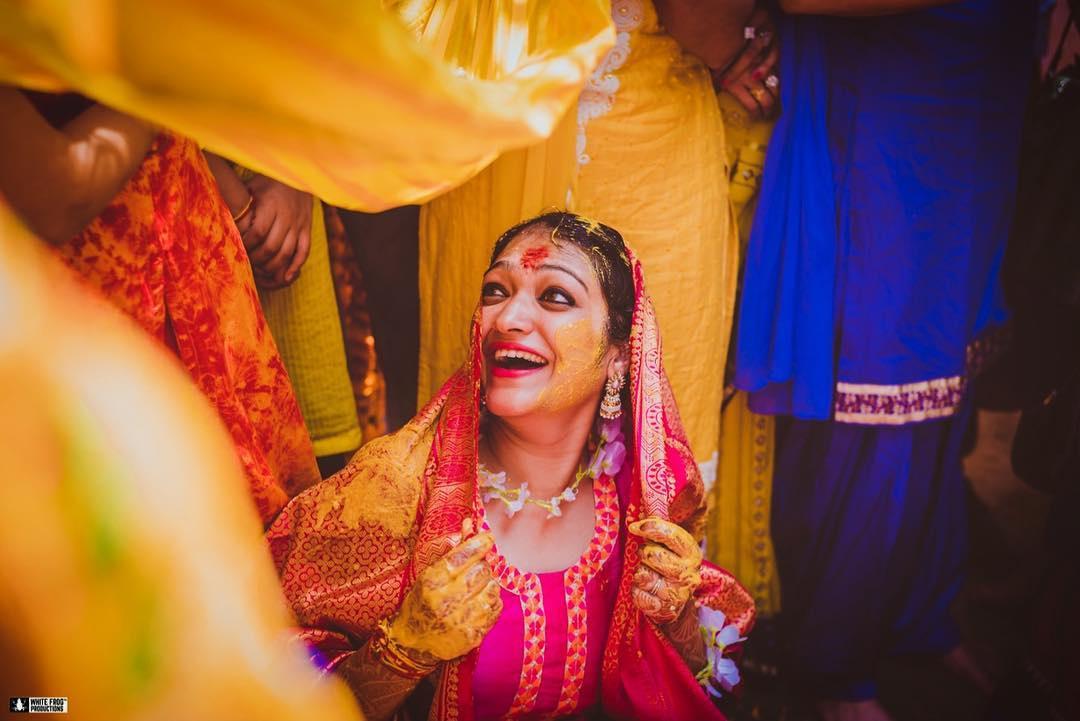 Who says no to red on her wedding? Obviously, no one! This bright pinkish coral matte lip colour which is the most popular bridal collections when it comes to MAC lipstick shades is looking stunning on this bride. Brides can wear this lip shade on their Haldi and even on many other functions during the wedding. This Relentlessly Red Shade should get a space in your makeup kit pronto!
7. Dangerous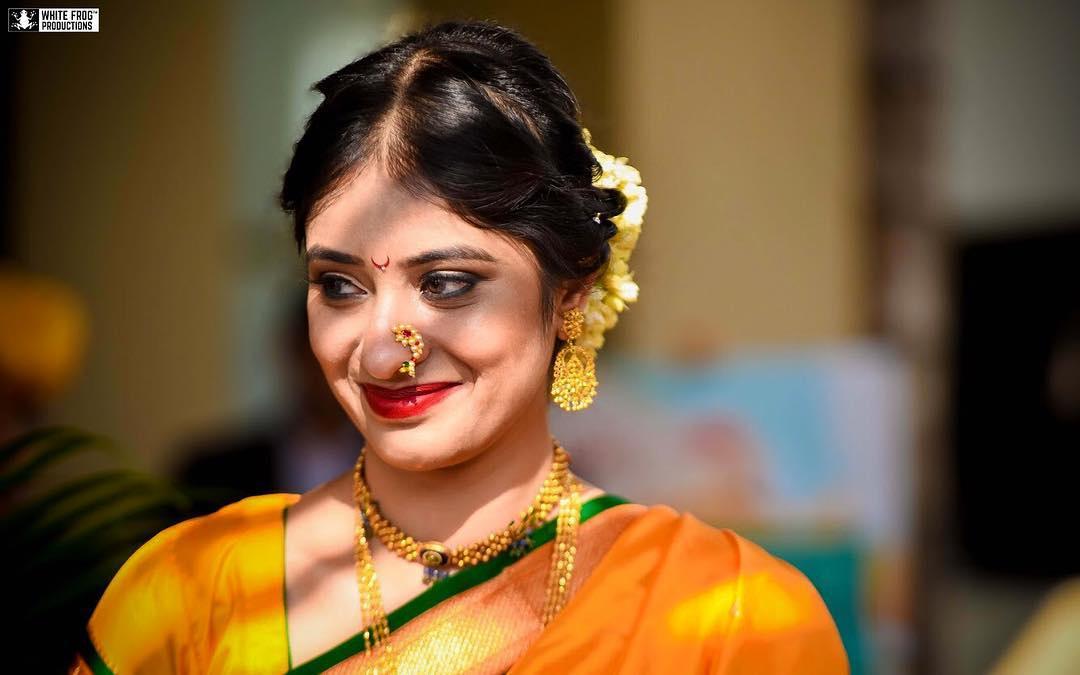 This orangy-red matte paired with the yellow saree is looking so great! It certainly looks as though the wide varieties of MAC lipstick shades are becoming the choice of every bride.
8. French Silk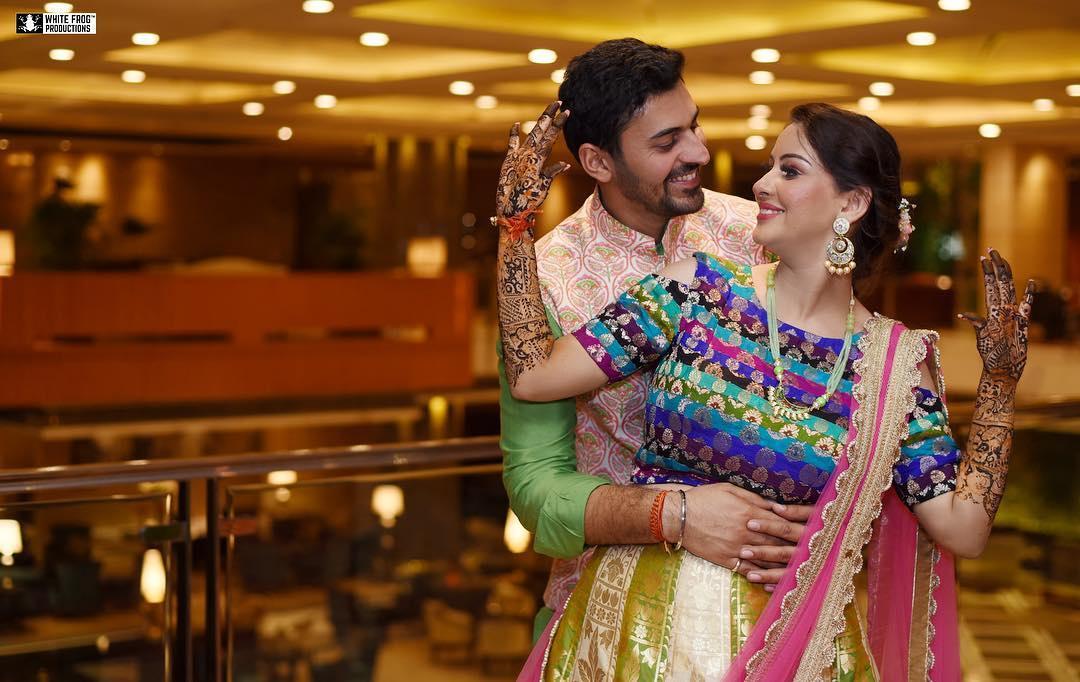 All the brides are just going mad over these MAC lipstick shades. This shade works well for every function. Either its Mehndi, Sangeet, Haldi or the wedding day, every shade launched by MAC Cosmetics is just too beautiful. This bride who has worn this light pinky nude shade on her Mehndi is looking very lovely and adorable.
9. Chatterbox (Bright Red-Pink)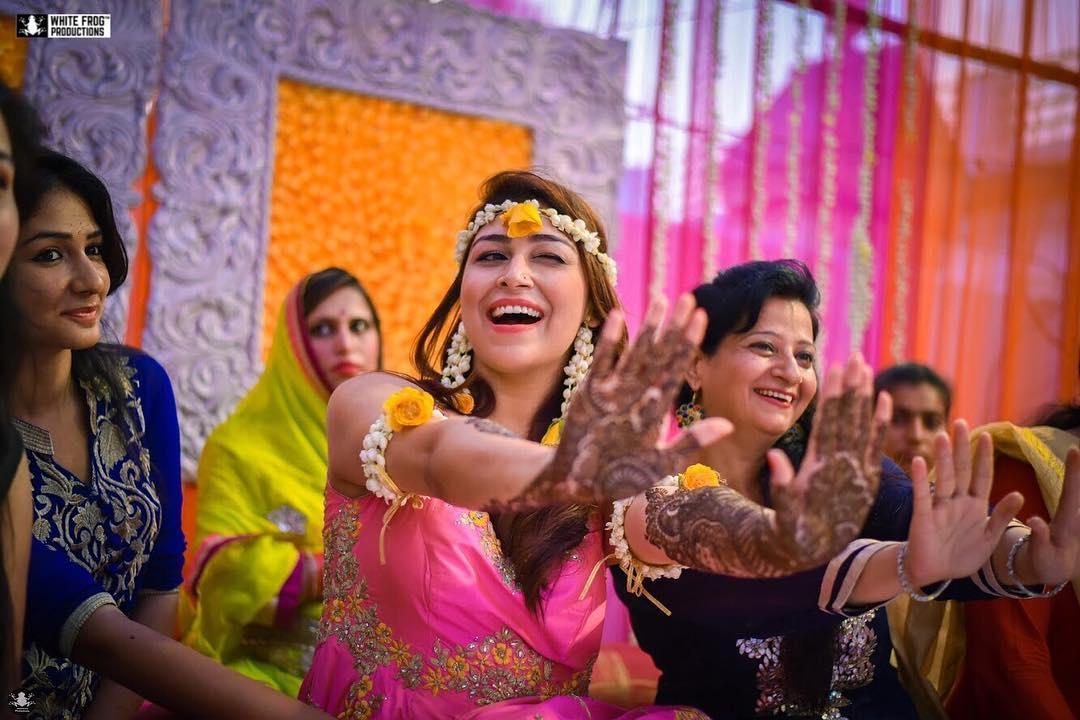 The smile of this bride who has worn the bright red-pink lip shade is looking too cute! She has chosen to wear a pink outfit and has kept the shade of her lip colour nude and basic.
10. Vegas Volt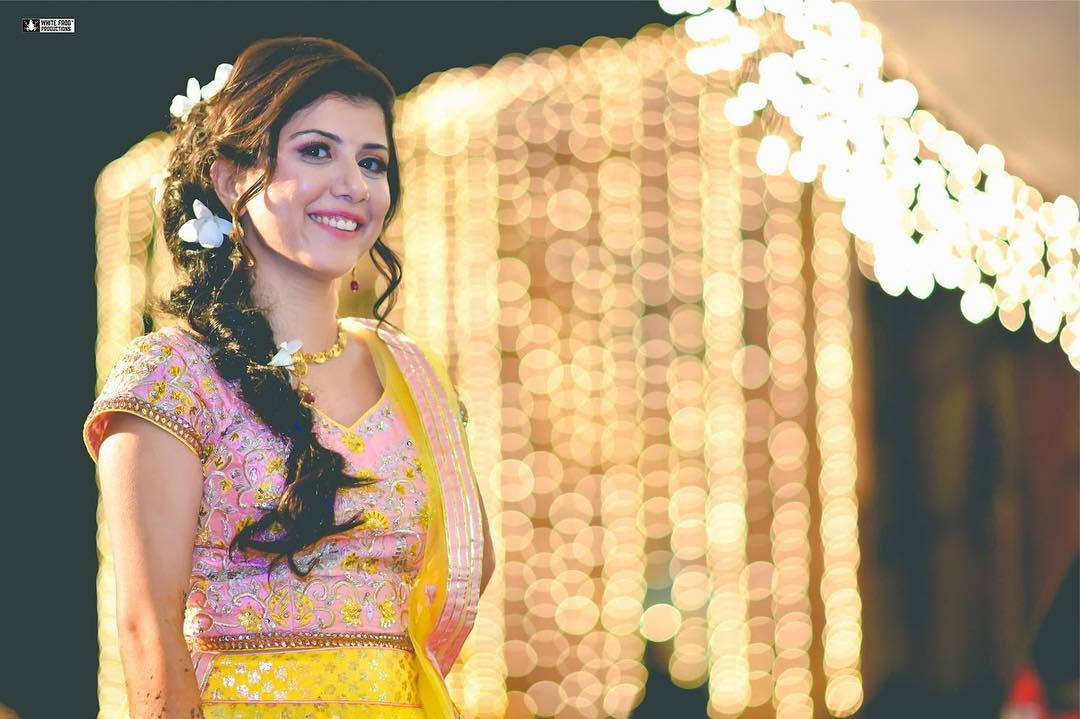 Shades of pink go with almost every style and clothes. This pretty lady who has worn a light pink lip shade on her big day is looking very beautiful. The shade is looking really great with her yellow lehenga.
11. Brave Red (Bright Yellow Red)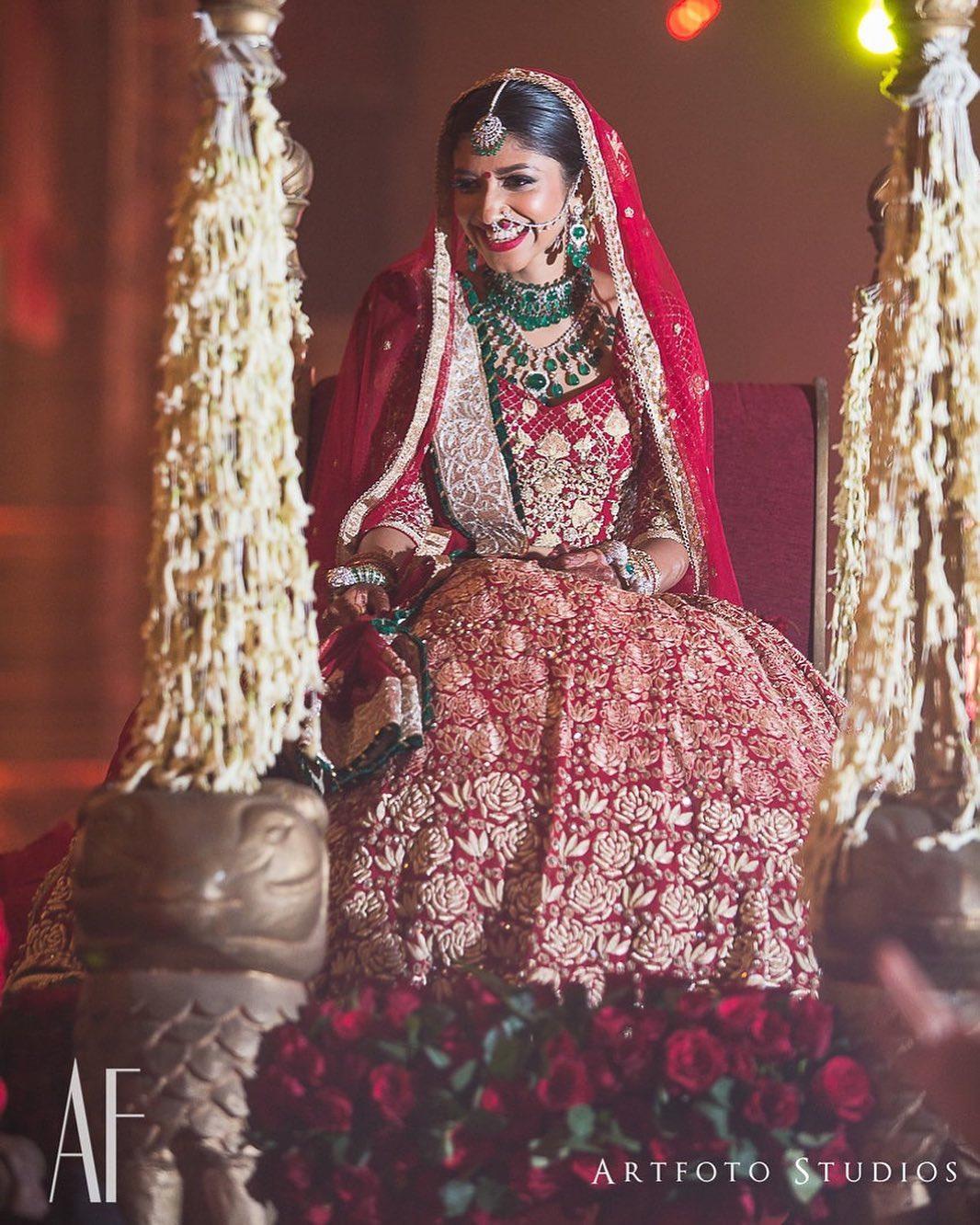 If you are searching for lip colour for your heavy bright red and golden lehenga, then this Brave Red lip colour is one of the MAC lipstick shades that you have got to try. The blood-red colour looks stunning on every bride. As you can see, Mac Lipstick shades are available in a vast variety, making them suitable for almost every bride out there. All you need to do is head down to a Mac store, and keep in mind your lehenga colours when picking out the right shades!
Get in touch with our awesome makeup artists for the perfect bridal look!