Unique Jhoomar Designs of This Wedding Season to Complete the Look
Stunning Jhoomar designs that are in vogue right now, are here! From traditional, quirky, contemporary to unique; we have handpicked them all. Take a look!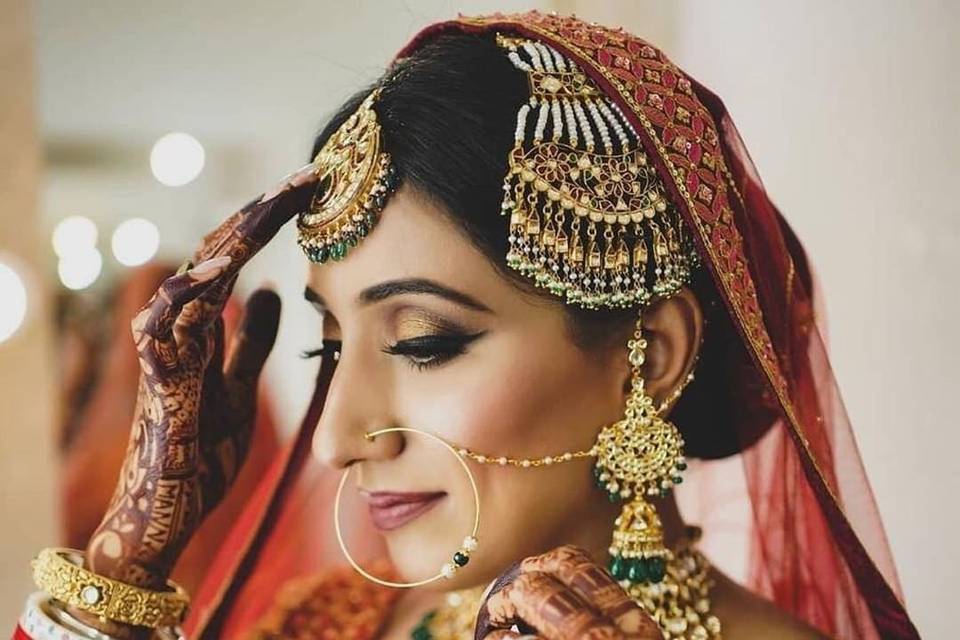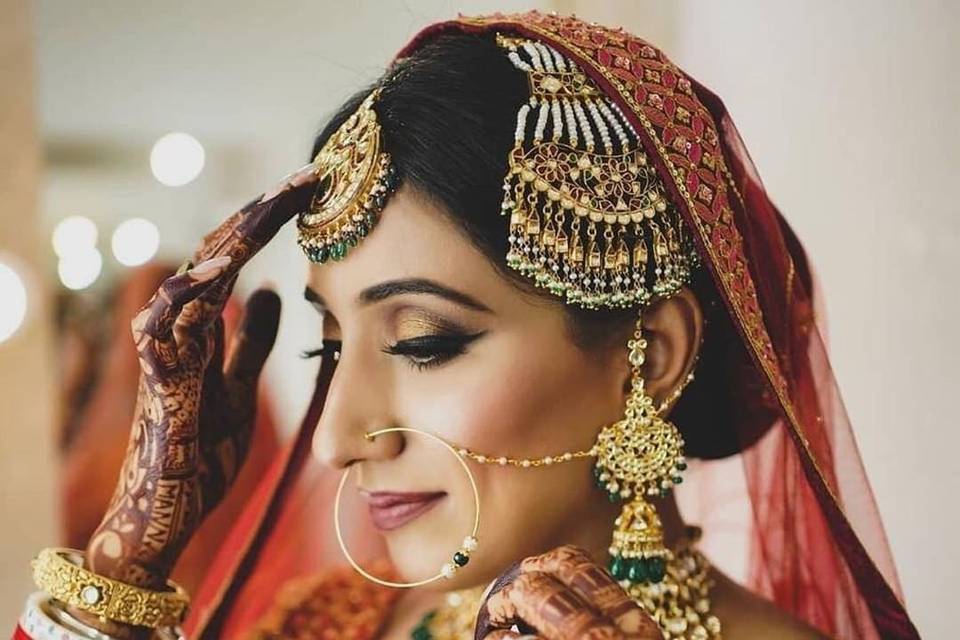 Image Courtesy: Pinterest
Jhoomar designs are an important part of the Nikah ensemble of the bride-to-be in India. But with the ongoing wedding fashion trends and how brides-to-be of the year are responding to adapt styles from different religions in their wedding trousseau styles, Jhoomar designs are now in demand across the country.
Many brides-to-be are opting to match the Jhoomar designs with Maang Tikka, while others are preferring to decorate their hair with just a side bedazzled piece of wedding jewellery. We have been scouting some of the finest Jhoomar designs that recent brides have been spotted adorning for their wedding ceremony.
Here's a list of 9 most promising Jhoomar designs that will match the modish vibes of a bridal lehenga as much as they will complement a Sharara suit set flawlessly. Find the one that matches your preference best!
Arc Spread Jhoomar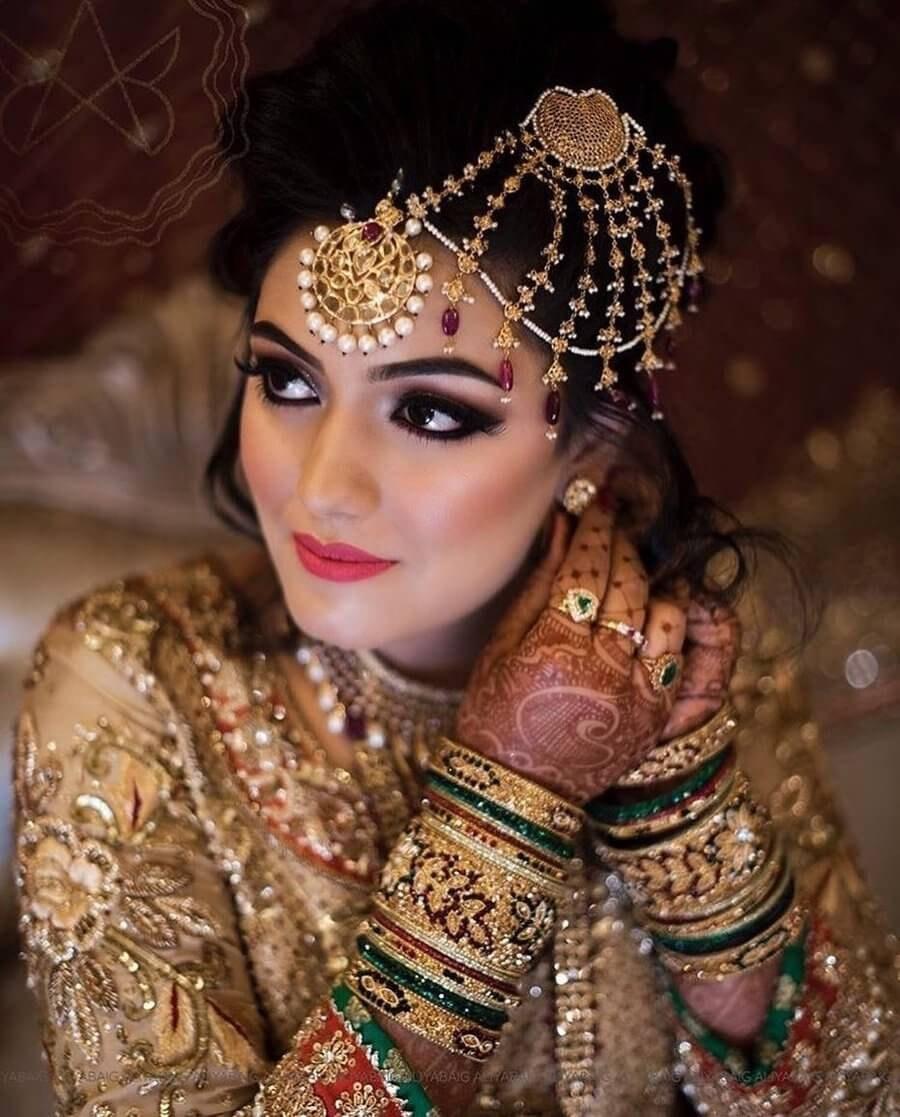 If the regular heavy design of a traditional Jhoomar seems too garish to go with an elegant wedding ensemble, then brides-to-be can style an arc spread Jhoomar design instead. This style touches all the right notes of being gold, semi-traditional, low-key and appealing to match perfectly with any style of wedding attires of the bride. The spacious style of such Jhoomar designs goes well when a bride-to-be wishes to wear statement jewellery without overdoing it at all.
Trinkets Embellished Jhoomar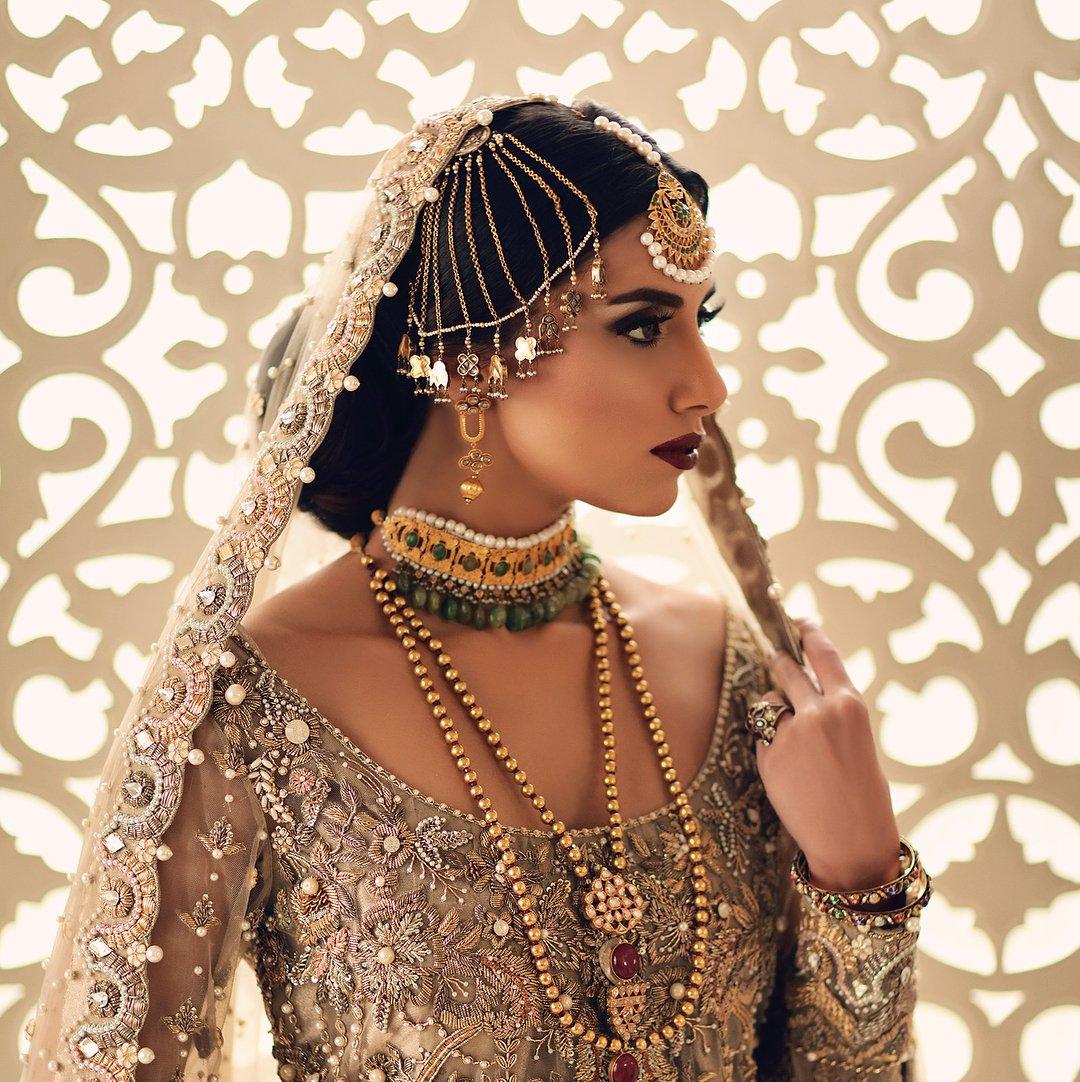 Image Courtesy: Deevees by Munazza and Rizwan
Taking a cue from the traditional Jhoomar designs that are big on having the solid gold element on the overall design, trinkets embellished Jhoomar style is a breath of fresh air! Replacing pearls and other old-school style Latkans, this trinkets embellished Jhoomar design is a great way to customise the piece of jewellery for the bride-to-be.
One can either stick to the regular motif designs to decorate this Jhoomar design or can include gold-dipped trinkets that hold meaning to both the bride and groom-to-be. Coffee cup, a dog, heart motif, travel symbols and other significant symbols shared by the couple converted into trinkets will be a great way to decorate this simple Jhoomar design.
Traditional Kundan Passa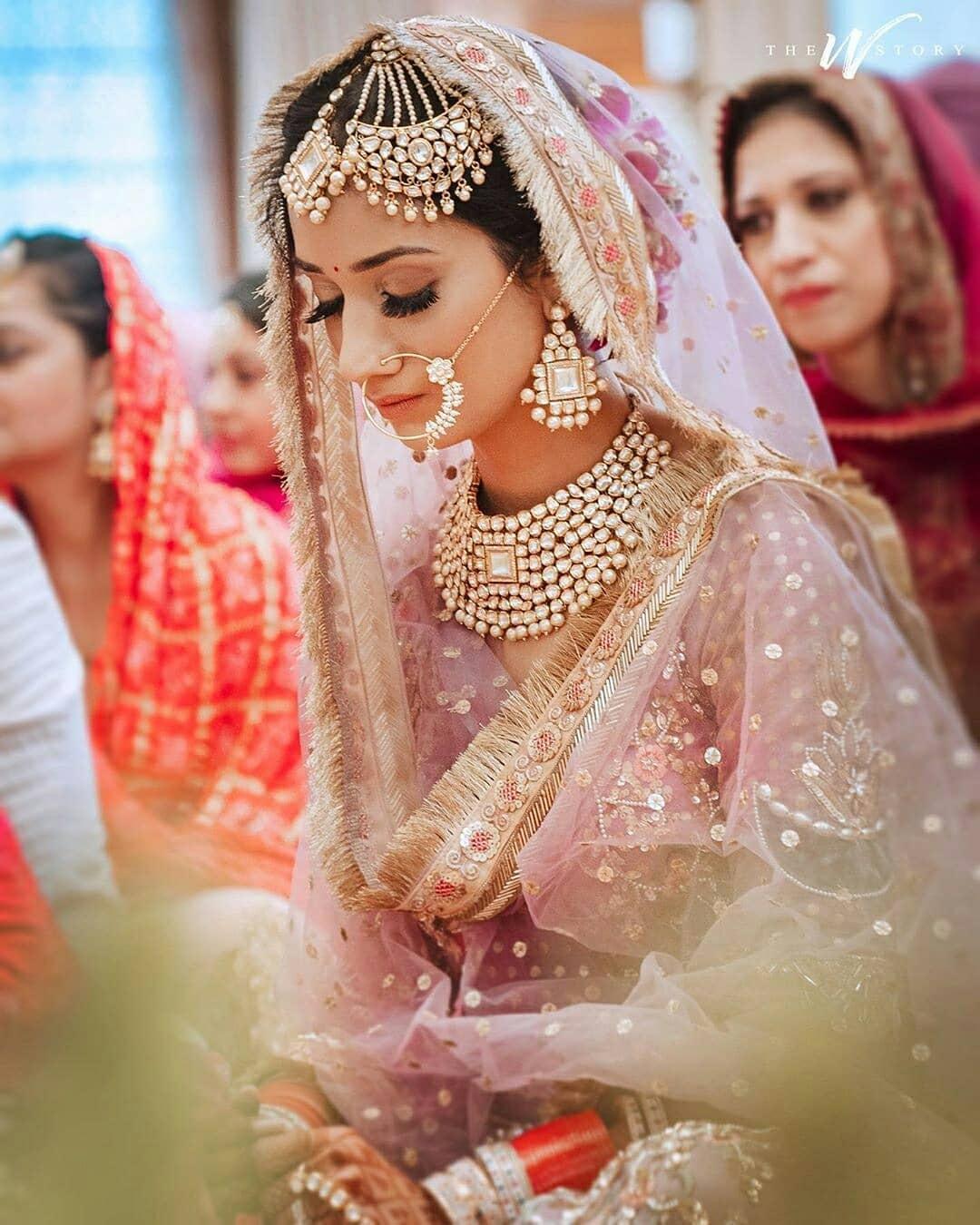 Image Courtesy: The Wedding Story
Nothing is more fool-proof than a traditional Kundan Passa design. This fan-shaped edgy Passa design amalgamates the shine of Kundan studs with delicate micro-pearls, making them sublime statement makers. Wear them with Anarkali suits or even a Zari embroidered lehenga design. If the bride-to-be wishes to adorn a Maang Tikka with such Jhoomar designs, then simple Chand Bali Maang Tikka will add more grace to the headgear.
Contemporary Diamond Chapka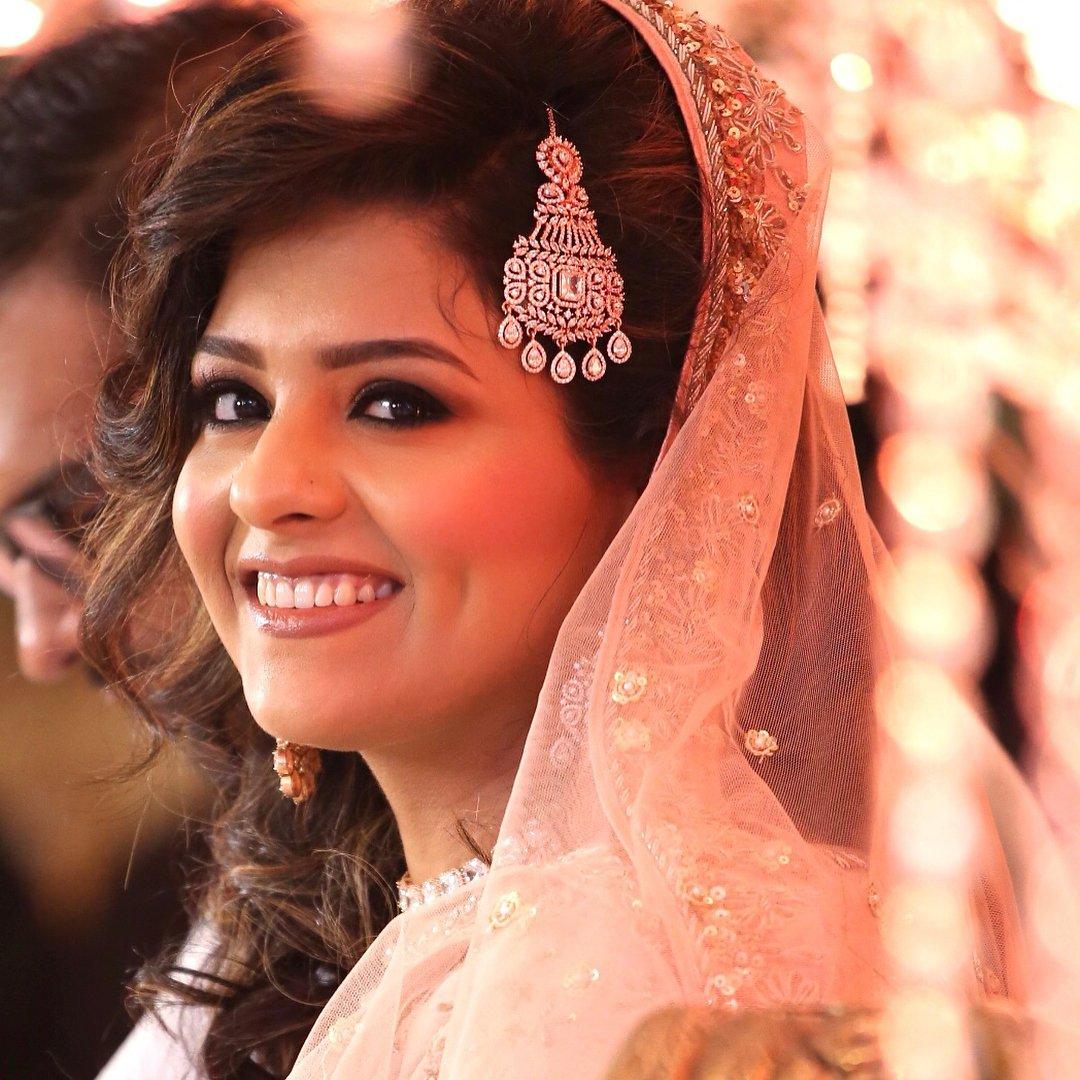 In today's time, the interest of brides-to-be has shifted from traditional gold and silver jewellery to a more modern diamond and platinum wedding accessories to make a statement that stands out. Keeping up with this demand, jewellery brands are nowadays adding diamond Jhoomar designs to their bridal collections.
This sophisticated design balances the need for traditional jewellery for the wedding as well as the demand to be more elegant in nature. Added bonus, diamond and platinum jewellery is counted as a great long-term investment product in India currently!
Crescent Pearl Embellished Chapka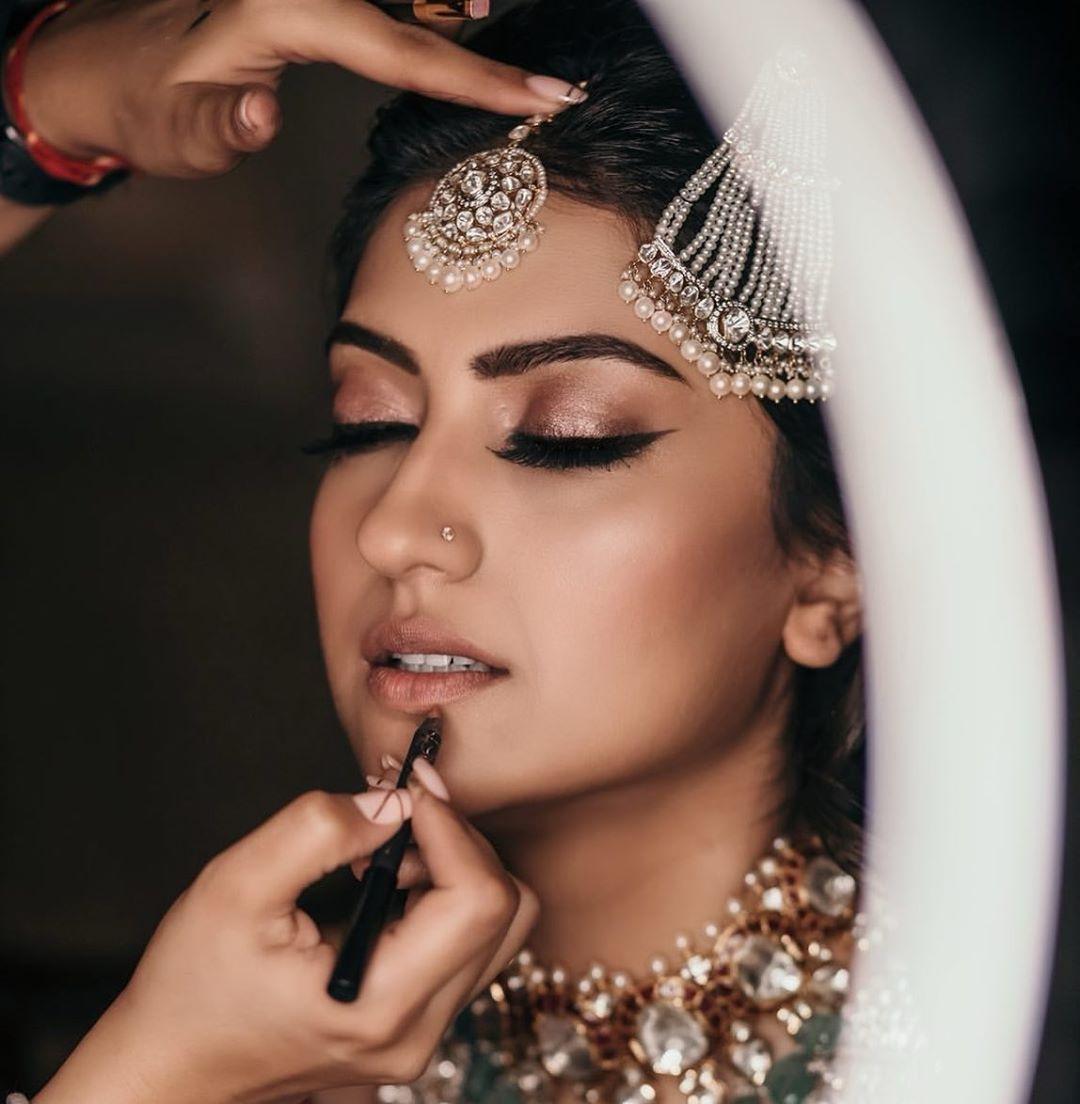 Image Courtesy: Namrata Soni
Toning down the Kundan Jhoomar designs, we have the crescent pearl-embellished Chapka. The micro-pearls add elegance to a simple glass stone-studded crescent-shaped Chapka design. For those brides-to-be who are looking at investing in gold jewellery can get such Jhoomar designs made on a gold base, or for a more budget-friendly version, they can get this design made in gold plated metal as well.
Pure Gold Passa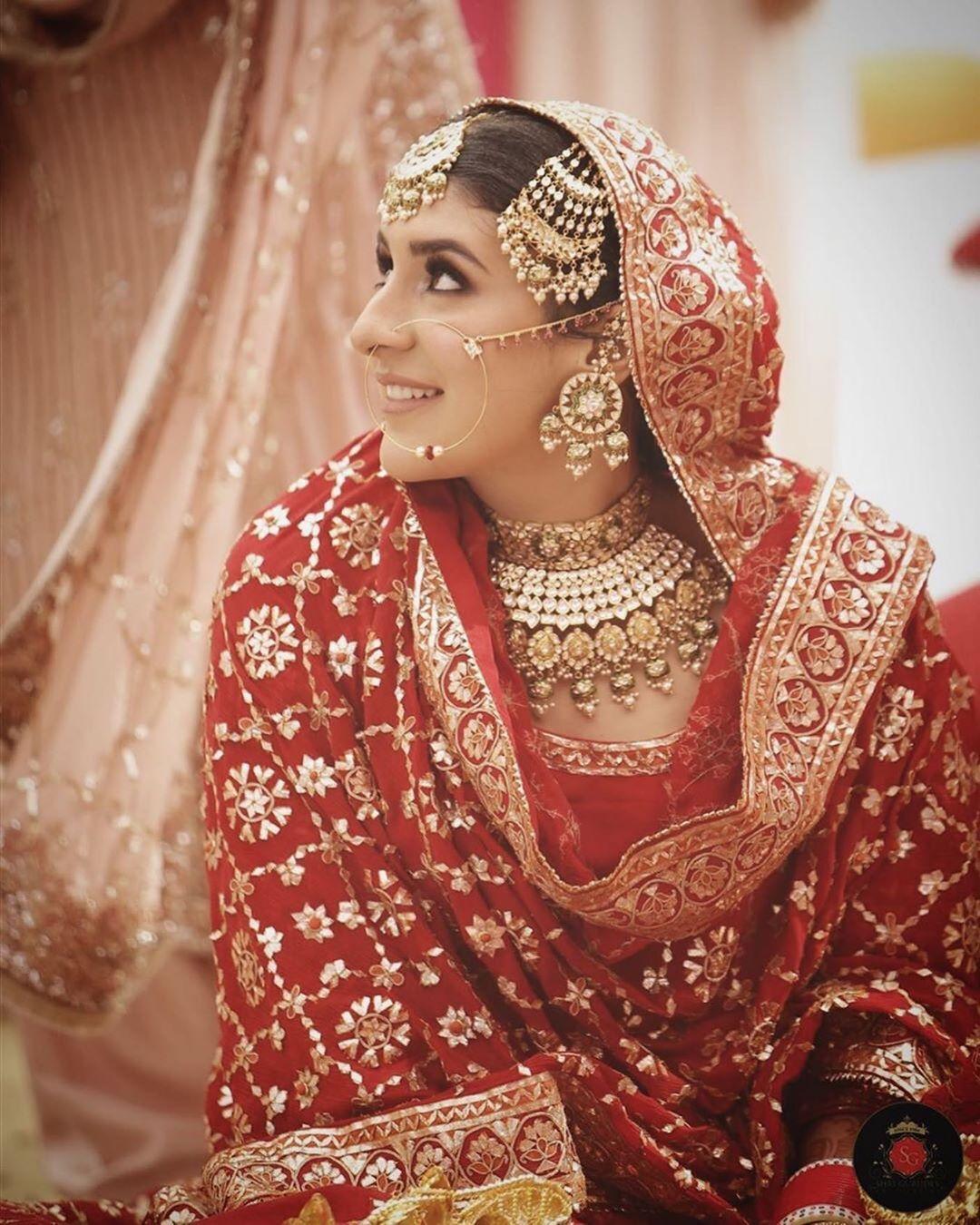 Image Courtesy: Joban Sandhu
For brides-to-be who love the luxe quotient of gold and wish to invest in pure gold jewellery can ditch the pearls and the stones and instead look for pure gold Passa designs instead. These styles are evergreen and go very well with all kinds of ethnic Indian wear. For a lighter version of pure gold Passa, opt for Jalidaar pure gold Passa design which will look worth a fortune but won't be heavy on the pocket too.
Jalidar Mirrors Embellished Chapka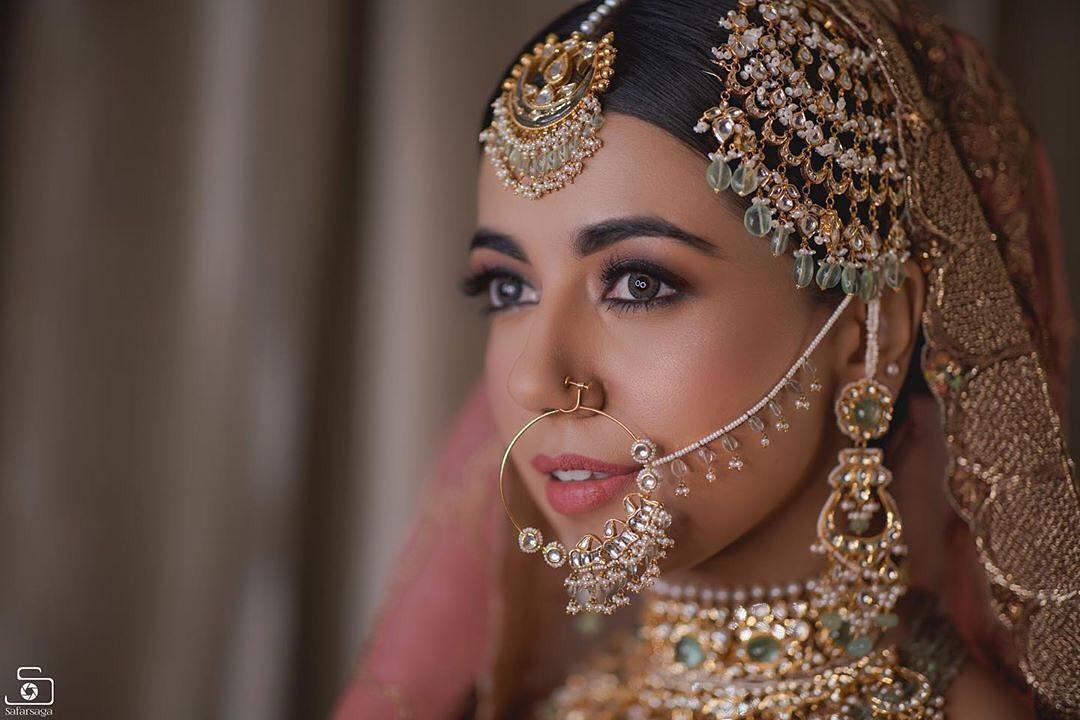 Another pocket-friendly option in Jhoomar designs is the Jalidar mirrors embellished Chapka. The Jalidar nature of such Chapka design makes it a statement maker, which has been further decorated with small pearls to make the overall look appear more graceful. Ditch the Maang Tikka if you opt for such Jhoomar designs and let the Jalidar version be the only head embellishment to match your entire wedding look perfectly.
Chandbali-Shaped Jhoomar With Emerald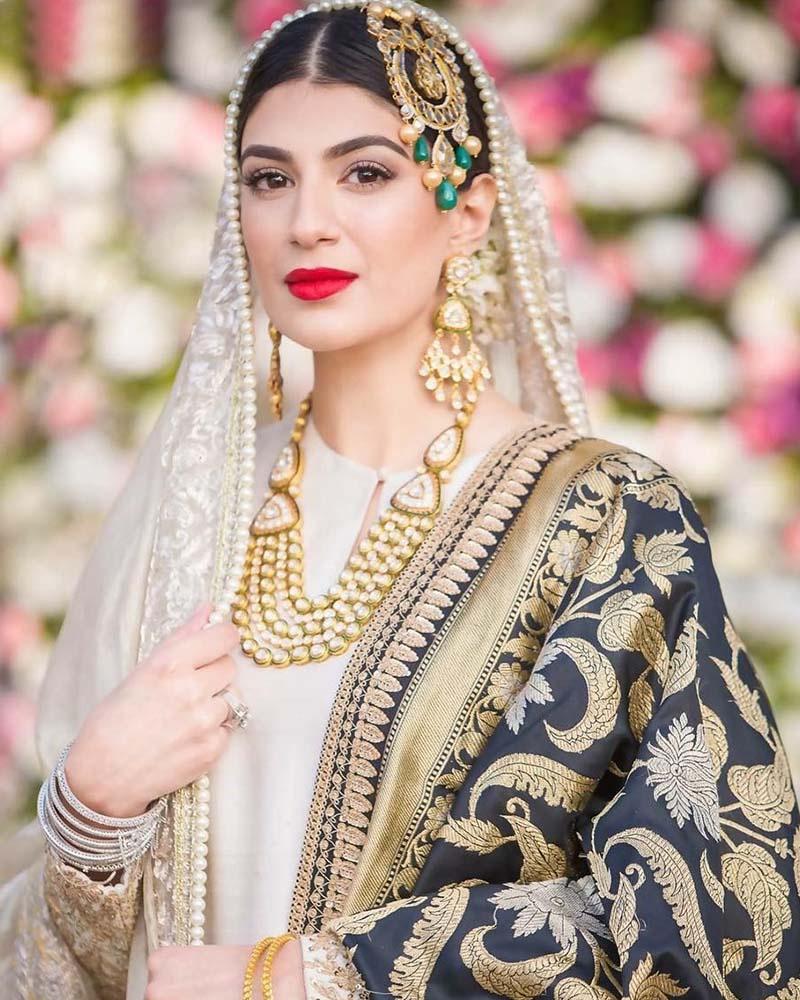 Image Courtesy: Pinterest
The Chandbali shaped Jhoomar design is one of a kind with the precision of art and the fine setting of the stones on it. The emerald beads and the pearl drops add the kind of colour pop that you need if you decide to flaunt a monochrome lehenga or a gorgeous golden gown, even a sharara too! It is a heavy design and we suggest you keep the Maang Tikka aside and just flaunt this precious piece.
Multi-coloured Imitation Jhoomar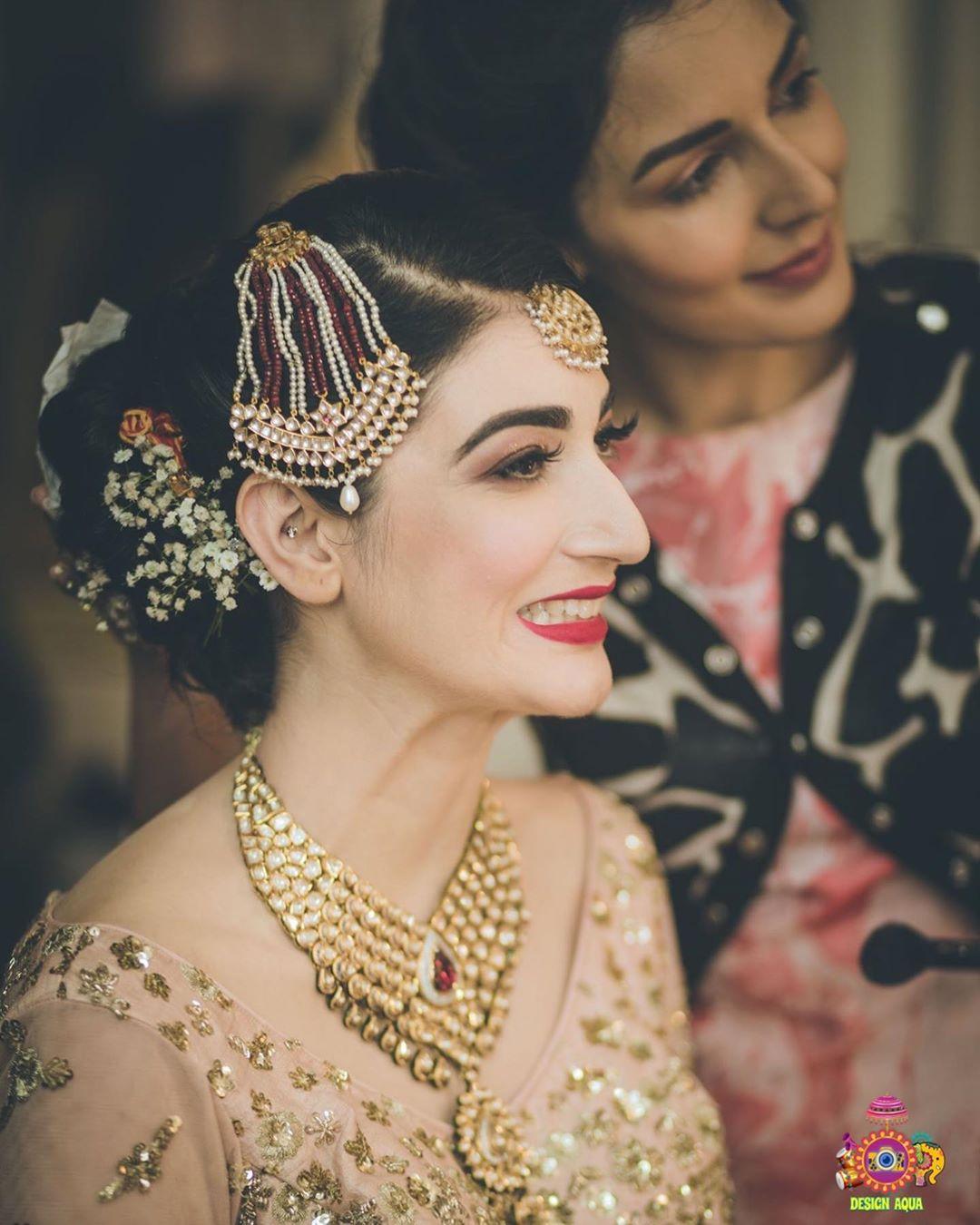 On a shoe-string budget, it is always a great idea to invest in Jhoomar designs that are multi-coloured in nature. This way, the same Jhoomar becomes wearable with different apparels of different colours very easily. As far as imitation is considered, glass stones make up for a great alternative to the expensive Kundan stone embellishment.
These Jhoomar designs are complete statement makers which demand the right hairstyle and makeup to compliment them best. So make sure that the hair gets pressed and styled neatly and that the makeup is not too overpowering and subtle enough to bring all the elements of the look together.
Tell us with what wedding attire would you like to adorn one of these Jhoomar designs for the ceremony. Get in touch with the jewellers on board for assistance.