9 Holy Grail Bridal Makeup Products Every Bride Needs In Her Kitty
Stock your vanity kit with these bridal makeup essentials to get your beauty game on point on your D-Day.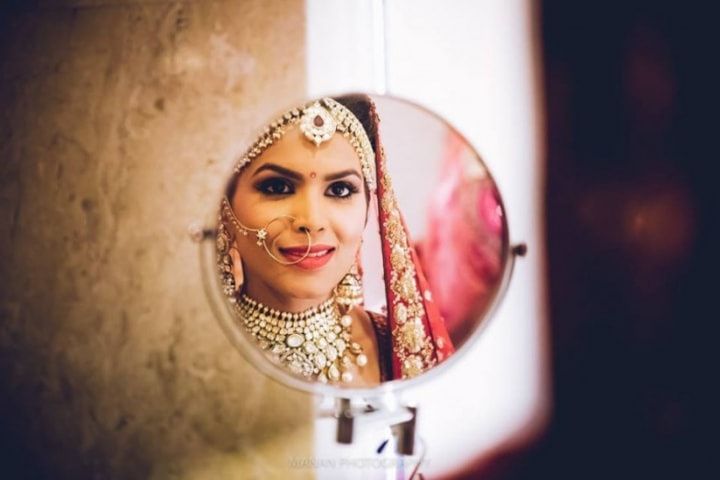 The wedding day is as much a day of butterflies in stomach and blush on cheeks as frown lines on the forehead. With all the running around that it entails for getting things ready and set under control, let's just say, a bride has just a lot under her belt, especially if you are someone who has a knack for having things pinned to her tastes. But adding to that should not be the worry of having a flawless wedding look.
When it comes to getting the perfect bridal makeup look and to save you from the last moment mess and hurry, here's a quick rundown on the 9 types of articles should be on your bridal makeup list. Take the guide:
1. Foundation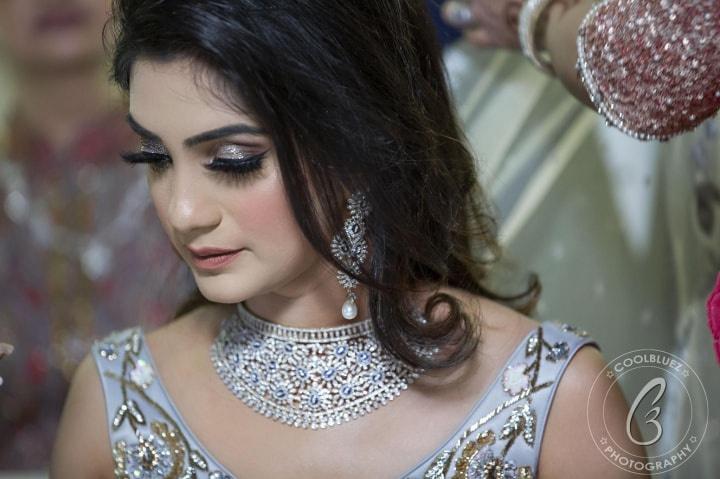 The basis of your look, the foundation is at the top of the bridal makeup list. Now, there are certain things you need to take care of. This includes checking for a shade that suits your skin colour and also a brand and type which suits your skin. Most brides go for liquid foundation, for easy blending, but you can choose your own fighter.
2. Primer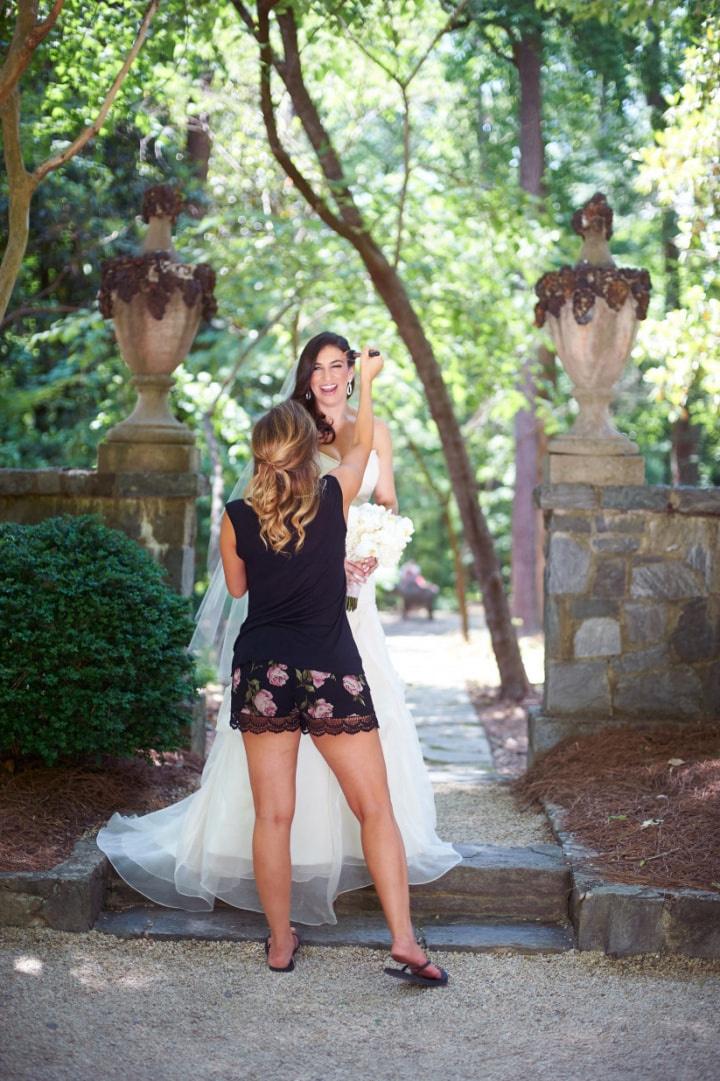 Image Courtesy: Kristen Alexander Photography
This is an important step to keep the makeup in place and cater to the skin woes which come on free invitation around a big function. Primer targets skin problems like dry skin, discolouration etc and keeps your makeup fresh for your bazillion photos that are being taken from every angle.
3. Concealer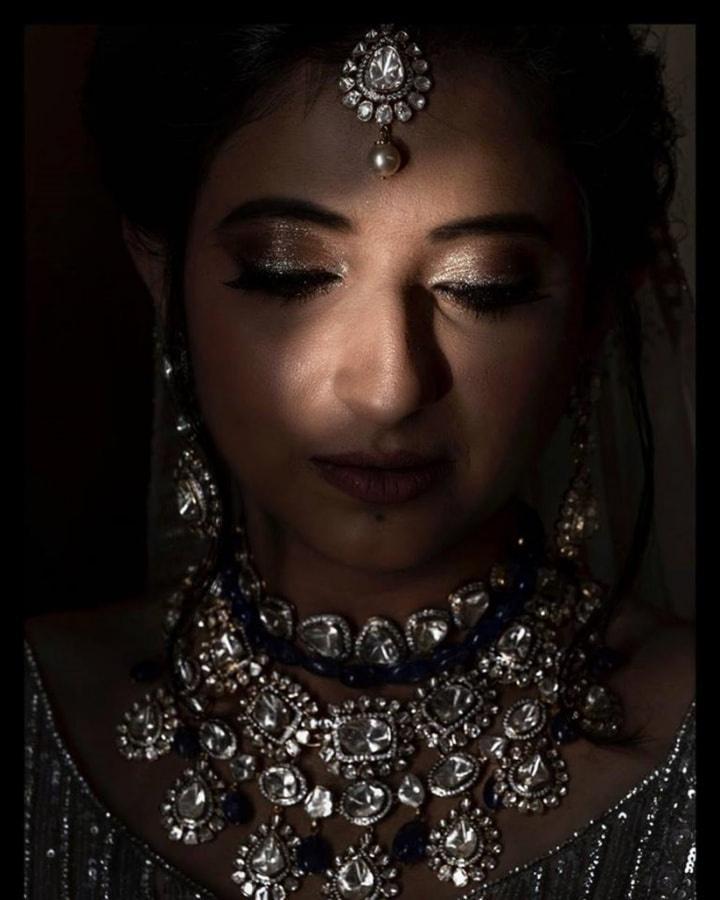 Another hero on the bridal makeup list is the concealer. This is a multi-tasker in itself and can brighten up the target areas which you might need to pay attention to before the big appearance, like pimples, dark spot and even patchy complexion.
4. Makeup Sponge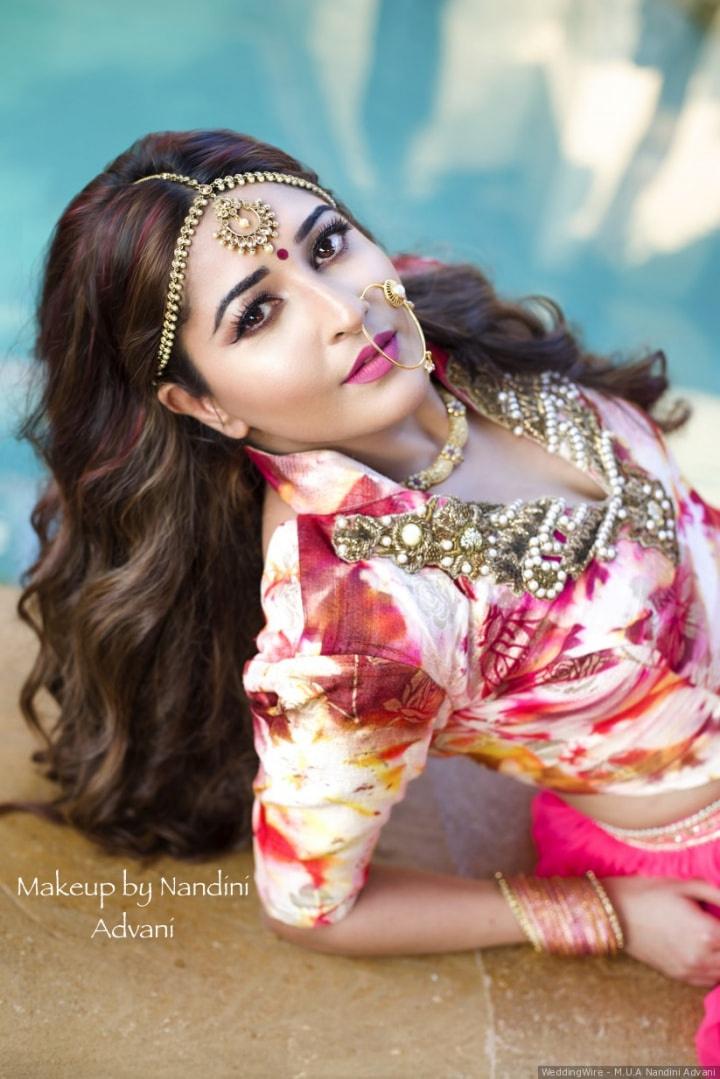 Makeup sponges are those hidden gems in your bridal makeup list, which when used right, can work wonders. Can be used for blending and gives out flawless skin.
Pro tip: never use the sponge dry
5. Blush & Bronzer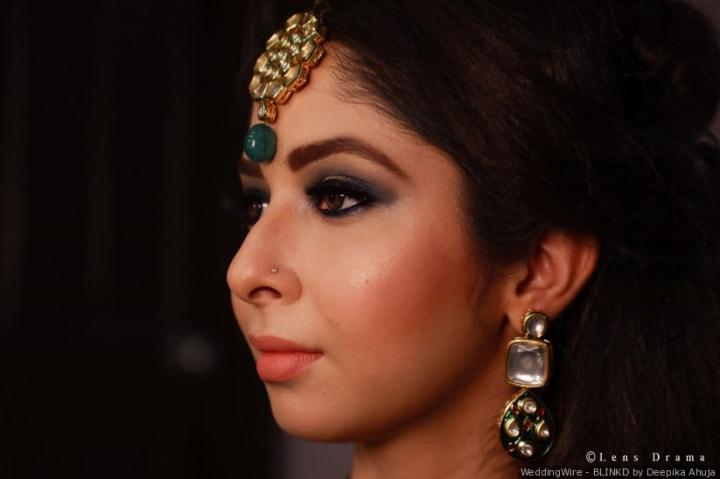 A dash of blush for that quick flush of rose tint and soft pink is the best remedy for bringing life to your face. The bronzer that you add to your bridal makeup list, however, should at least be two shades darker than your skin and not more than that, to avoid looking artificial.
6. Eye Definition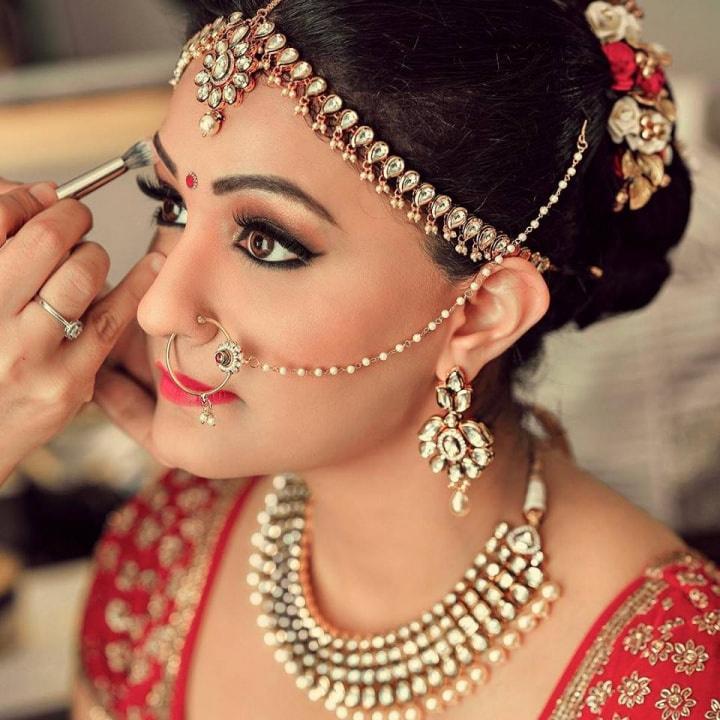 The eyes and the amount of drama, subtle or loud you add there, is an important part of bridal make-up. For the same, there's the holy trinity of eye make-up, including mascara (for length or volume)- you can apply a few swipes before putting the fake lashes if you're planning to put some and use a waterproof variant for the ease of handling. Next is eyeliner, for the definition to eyes. Again, best to use a waterproof liner and it is recommended to go for browns instead of black unless your eyes demand it. Finally, for the eye shadows, there's the eye palette which you can use based on the amount of drama or subtlety you would want in your look, ranging from metallics to nudes, from soft pink to shimmers. This is what completes the eye are in your bridal makeup list.
7. Lipstick & Highlighter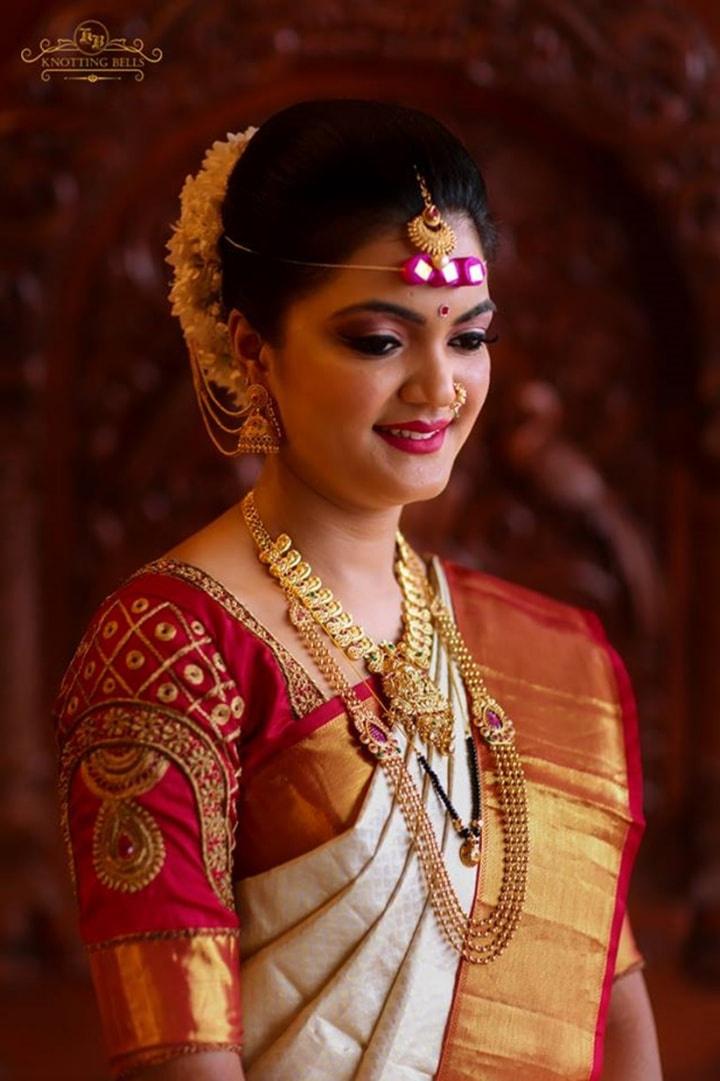 Finally, we are moving to the finishing touches for the glamorous look. For both lipstick and highlighter, you have different formulas to choose from and hence you must take some time with them. Take a lipstick suiting your look and colours you are wearing. For the highlighter, choose the formula that works best for you, there's powder, balm or liquid.
8. Blotting paper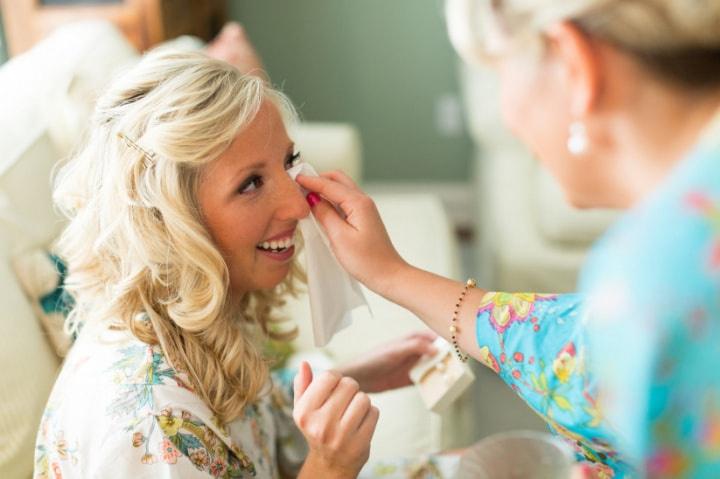 Image Courtesy: Jen Harvey Photography
A must-have for the bridal makeup list here is the blotting paper. For the touch-ups throughout the function, you need this little thing, small enough to fit in your purse. It can be used to lift the extra layer of oily shine that comes up with the hectic schedule for the functions and rituals.
9. Setting powder/spray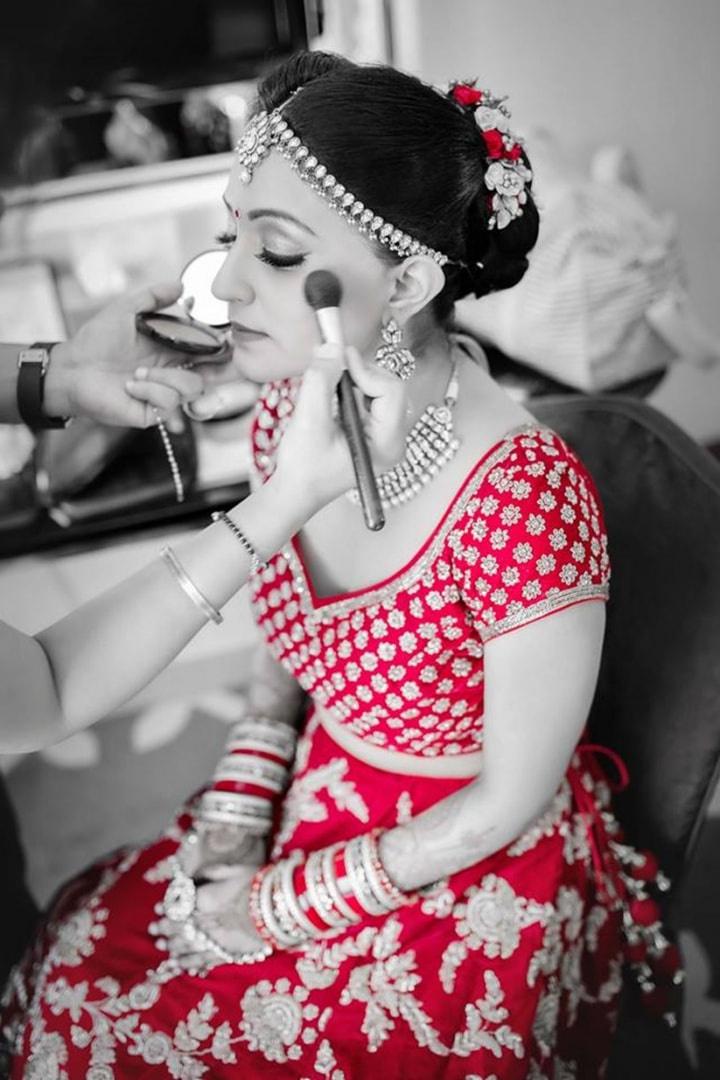 Last but not least in importance in the bridal makeup list is the setting powder or spray that can be used to lock in the concealer and foundation. More so, spray can be used for in-between pick-ups throughout the day.
It is no mean feat to pull off the happiness driven maddening bustle of a day that a wedding can be. With everybody involved, brides no less, there are inevitable situations of stress that can't be negated. Make sure you beat the blues the right way with the right bridal makeup list. Hope this helps you a little in sorting at least one aspect of it all, which is the bridal make-up.
Tell us your take on it through the comments!