Image Gallery with 3 Types of Eye Makeup to Inspire Your Bridal Look
Eye makeup is the quintessential type of makeup that gives a bride-to-be the transform she rightly deserves on her big day. From dewy to shimmery to nude to metallic we enlist some popular looks. Feast your eyes with our eye makeup image gallery now!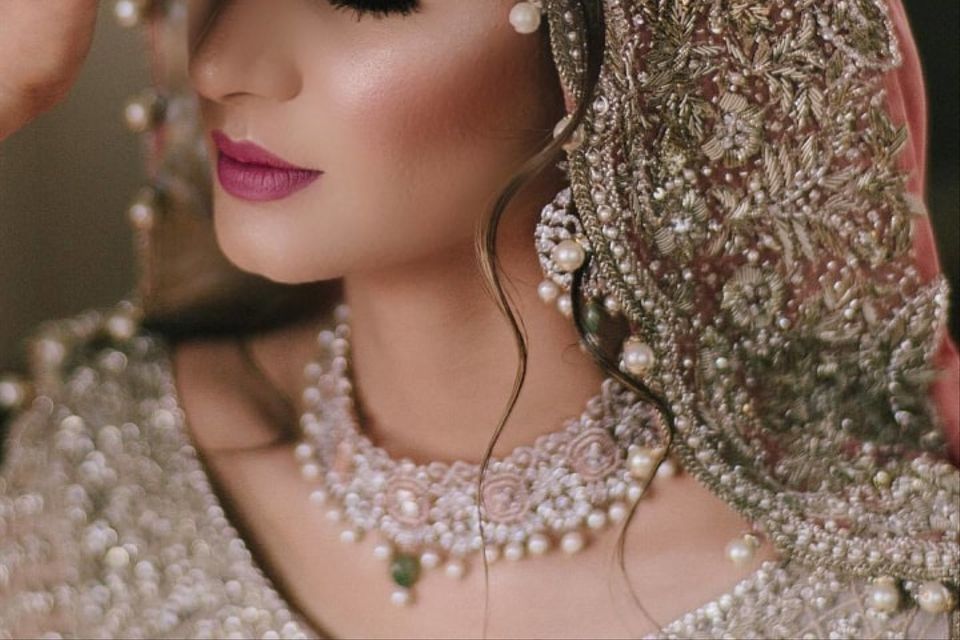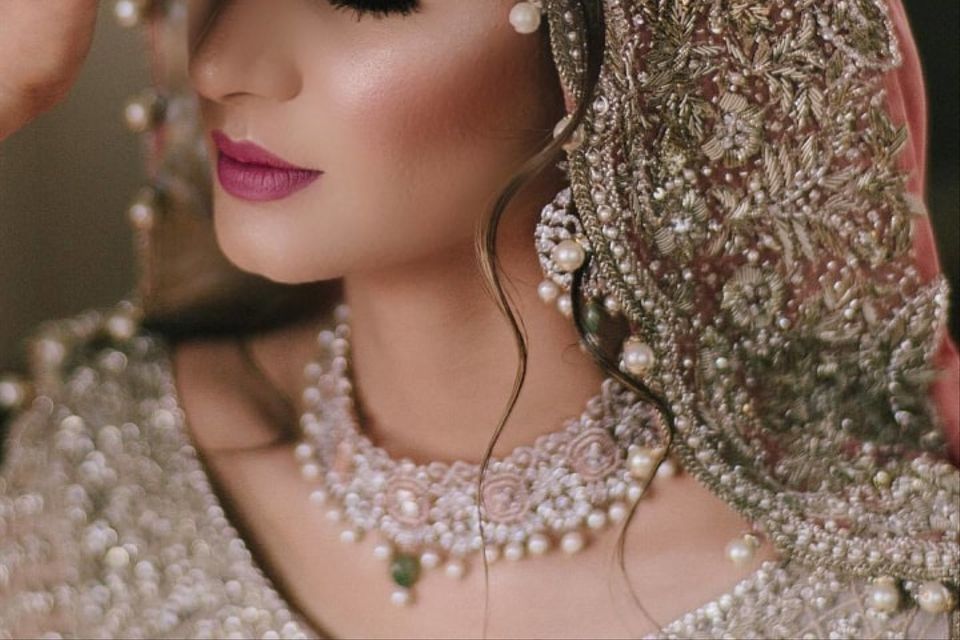 Image Courtesy: Dollhousechi_
Beige. Shimmer based. Neutral. Smokey. Eye makeup can be predictable at times but that doesn't mean that it must be boring. For a bride to have a complete bridal transformation it is a must that equal importance be given when it comes to prepping her eyes for the big reveal! From your pre-wedding functions till the many Daawat, lunches and meet and greets that you will tend to once you are married, find an appropriate eye makeup look for yourself from our eye makeup image gallery.
1. Eye Makeup Image Gallery for a Nude Colour Palette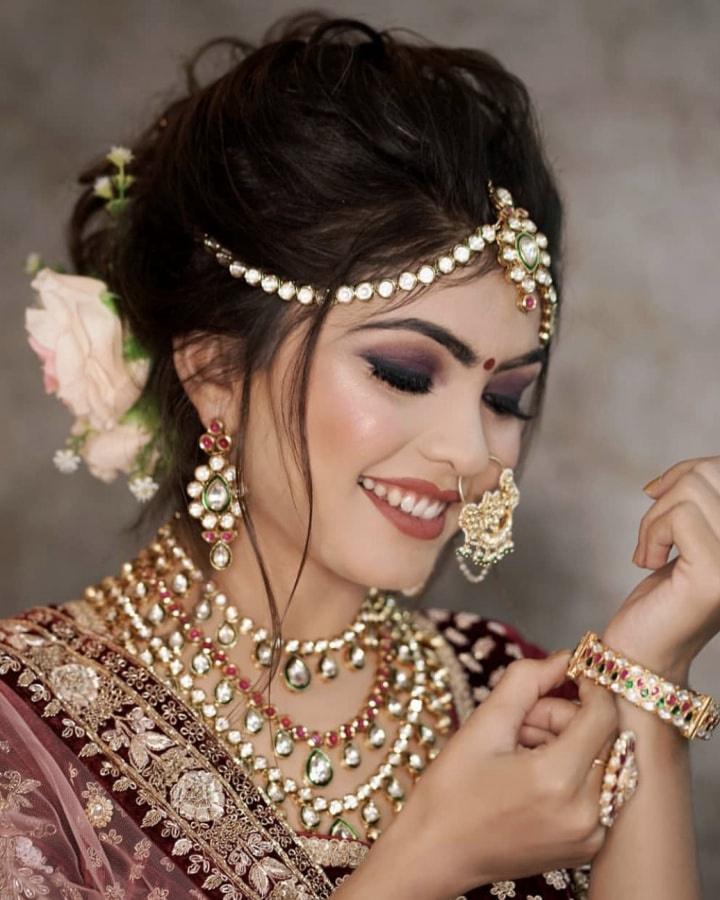 Image Courtesy: Aanal Savaliya
Just because its nude does not imply that it must be boring! That is a stigma most people have when they come across the word nude, especially when it comes to bridal makeup. When it comes to bridal makeup, there's so much you can do with a nude colour palette of eyeshadows when layered and combined with different shades and blended well with a dash of eyeliner to complete the look.
Pro Tip:
Nude eye shadow makes for a stunning base over which you can add dramatic lines using any colour eyeliner that matches well with the colour of your bridal lehenga
Adding some lashes also makes your eyes pop out for since the base colour is almost natural and sits comfortably with your natural skin tone
Nude eye shadow looks fluorescent during day time ceremonies. Imagine wearing a pastel lehenga with a nude eye shadow, amazing right?
2. Eye Makeup Image Gallery for a Shimmer Colour Palette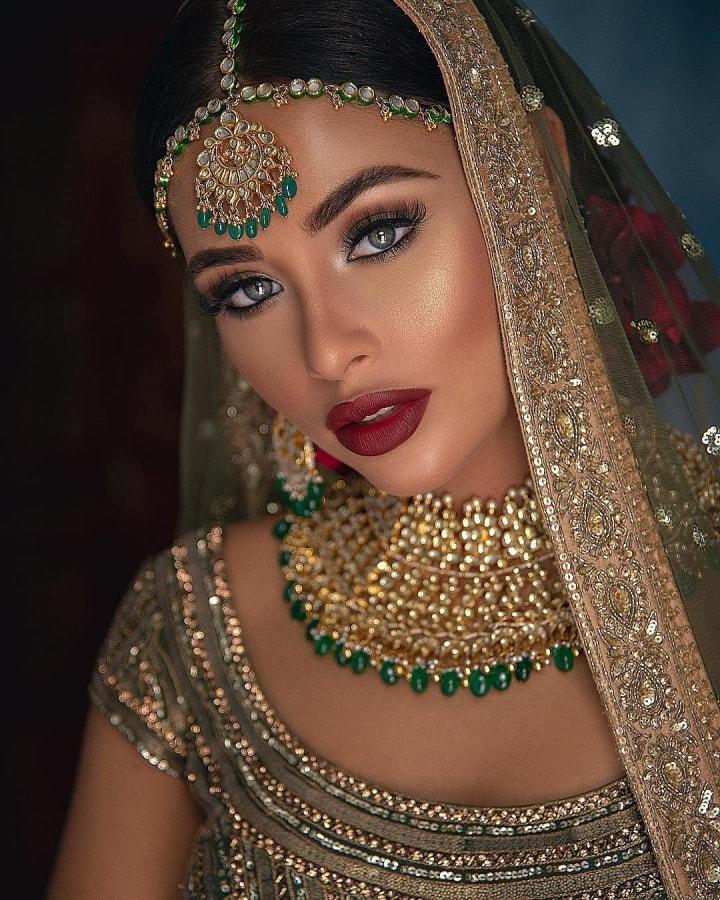 Image Courtesy: Arman Milind Makeup Artist
If you like a little drama and are game for all things that sparkle; then a shimmer-based eye shadow is your calling! Glittery makeup has made a comeback and can be a quite tricky trend to pull off because there is a lot of room for messing up, but when done the right way, there is no denying that you will take the wedding guests by the storm.
Pro Tip:
The best part about a shimmer/glittery eye shadow is that it looks beautiful when dusted on top of a matte shade. If giving your eyes a killer dimension is what you are looking for, then there is no better way to do so if not with glittery and shimmery eyeshadows
Shimmery/glittery eye shadow looks magnificent during night time ceremonies and especially when they come in contact with life. Can you imagine how sparkling your wedding photographs will be if you go for them? We sure can!
If you want to play it safe, then you can apply a thin base over your eyes and a fine line using an eyeliner which is gel based. Then using a brush apply a thin line of glitter that marks the boundary of your liner. You will look spectacular!
3. Eye Makeup Image Gallery for a metallic Colour Palette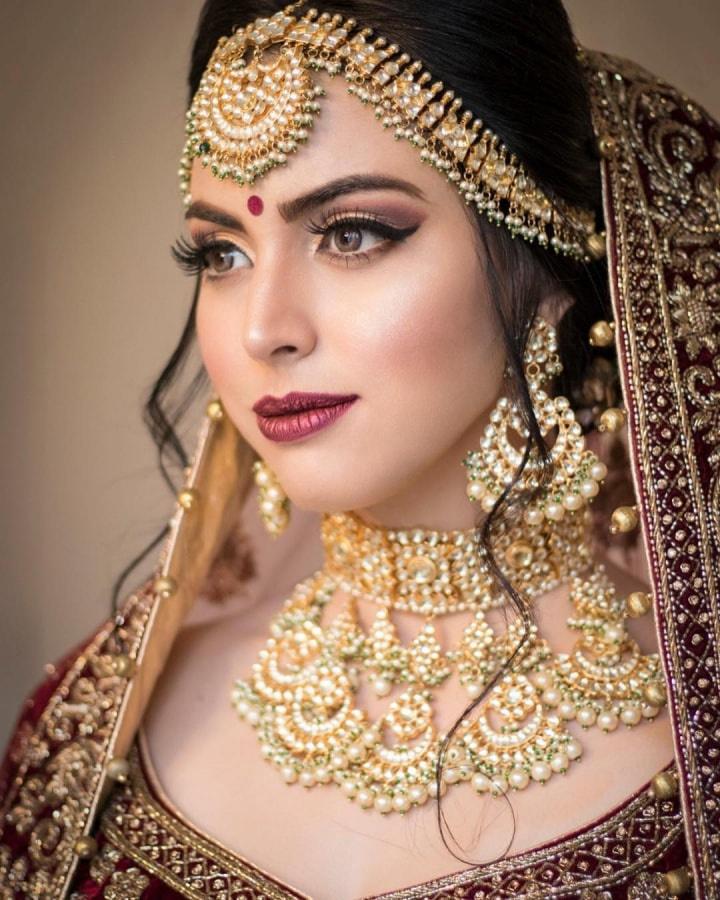 If you have your heart set on some metallic eyeshadow that you once saw at a store's window panel, then now is the time you grab hold of it. If you are headed to your BFF's bachelorette party at a club strip somewhere then you got to dial down the hot quotient. The right way of doing so is by applying these metallic shades on your eyes and go break some hearts.
Pro Tip:
The best part about metallic eye shadow is that it pops out when dusted on top of a matte shade. If you want all the attention to be on you, then apply done stunning shades on your eyelids and get ready to own the night
If you are going for a metallic eyeshadow, then ensure that you go for a lighter shade of lip colour. You will need to go for a light and dark contrast if you really want the focus to be on your eyes and that stunning tint of blue and green
Also, keep in mind the colour scheme of your outfit. The eyeshadow and your outfit should be in sync if you want the look to pop out in a good way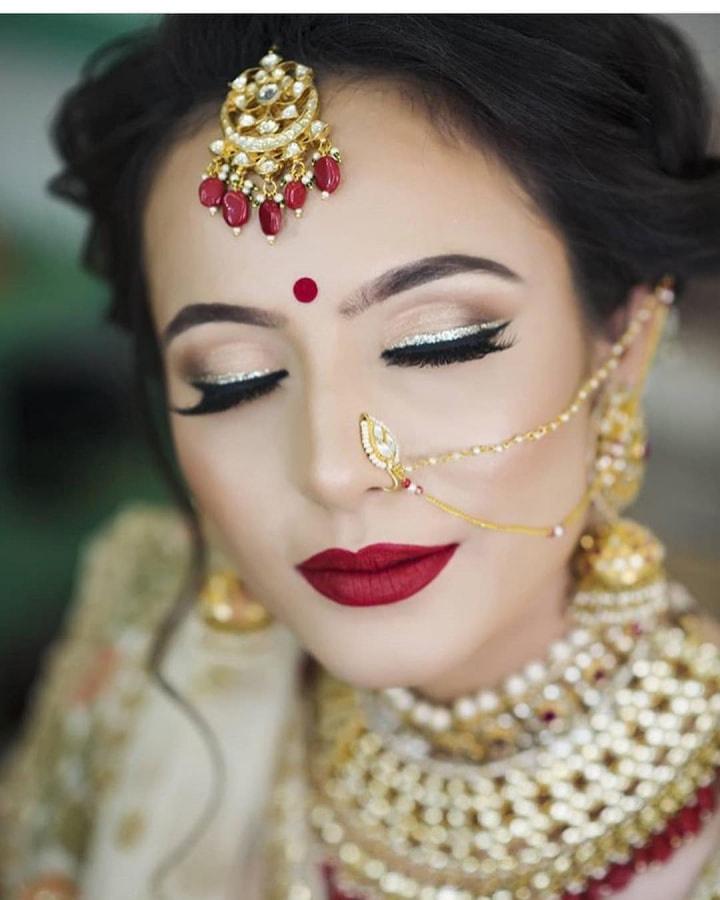 Image Courtesy: Simmi Makwana
Now that we have given you a deep dive insight into the three various kinds of eyeshadow palettes that you can invest in before your big day arrives, bookmark these images from our eye makeup image gallery and get in touch with your makeup artist right away!
Which photograph did you love best from our eye makeup image gallery? Tell us through the comments!