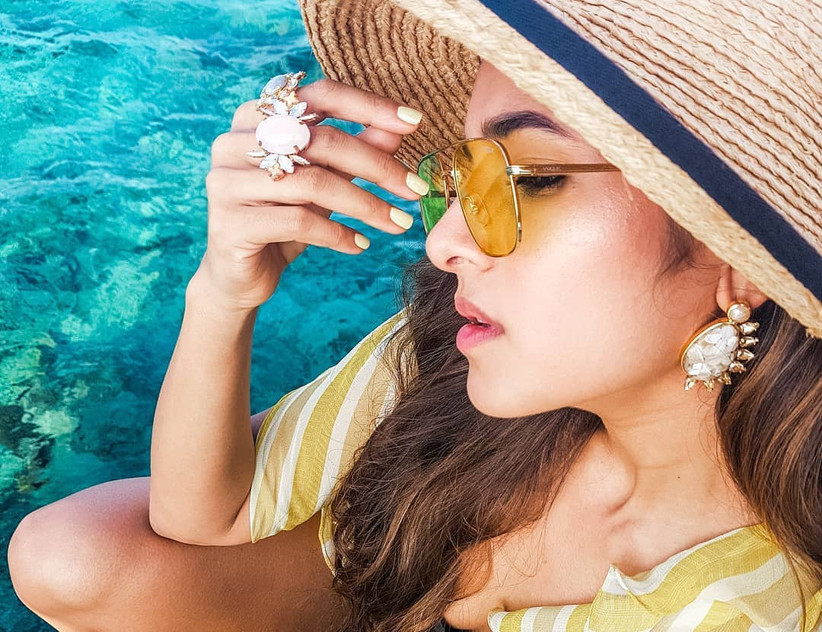 Image Courtesy: House of MISU
"I can do life without makeup", said no woman ever and especially when you're a honeymoon-bound woman. You want all your honeymoon photos to look gorgeous and flawless, after all, they are the ultimate keepsakes for a lifetime. Of course, makeup is an inevitable part of your honeymoon packing, but what if we tell you, you don't need your full-coverage foundations or eye shadow palettes? Yes, believe it or not, you would never need a lot of makeup for your honeymoon, so why pack extra?
The idea is to enhance your best features and keeping everything really simple. You've gone all bold and out there for your wedding day makeup, let alone the honeymoon to a more dewy and fresh makeup look.
Let's take you through this mini-guide on acing your honeymoon look without having to carry a suitcase of makeup products!😎
Flawless Face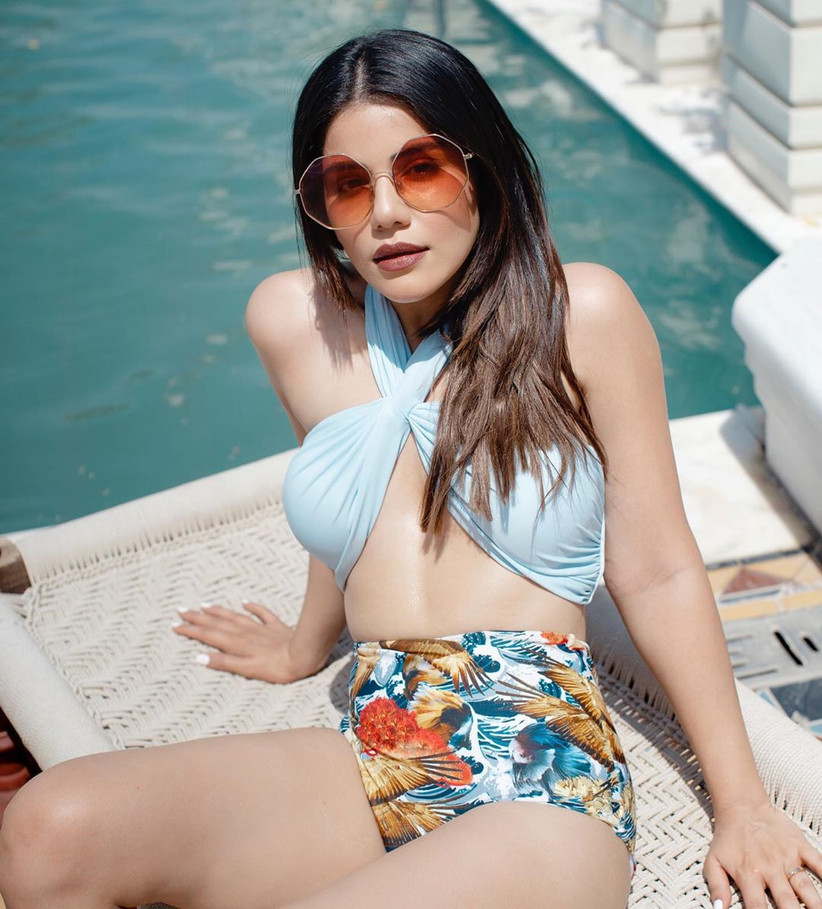 Image Courtesy: The Chique Factor
Having a flawless base is super important to get amazing honeymoon photos. It doesn't matter if you're strolling on the streets of New York or sunbathing on the pristine beaches of Maldives, your base needs to be uncompromisable. Especially when your husband is your personal paparazzi!😛
Some tips to keep in mind:
Apply only a sheer layer of foundation or bb cream and do not overdo it. A cakey base is a no-no!
Pick the base shade as per your skin tone. Not a shade light, not a shade dark. If you don't know your base shade, swatch it on the edge of your chin to know your closest shade.
Always set your base with a translucent or setting powder to achieve a non-greasy base.
Recommended products:
Bobbi Brown Nude Finish Tinted Moisturizer SPF 15
Estee Lauder Double Wear Nude Cushion Stick Radiant Makeup
Maybelline New York Facestudio Master Strobing Cream
M.A.C Strobe Cream
Guerlain Lingerie de Peau Cushion
L.A Girl HD Pro Setting Powder
Luscious Lips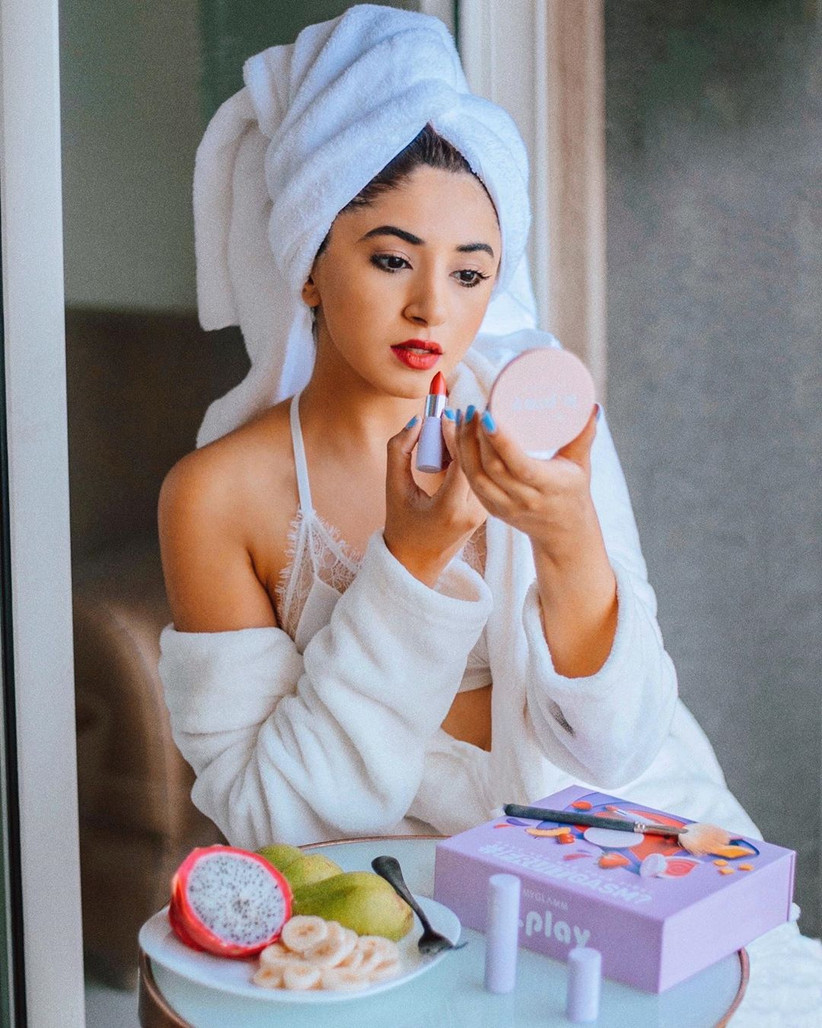 Image Courtesy: Aashna Shroff
What you wear on the lips makes all the difference in your look and since your lips get a lot of attention, you can't really mess up with your lip shades. Psst... don't forget to match the shades with your honeymoon wardrobe.
Some tips to keep in mind:
Your lipsticks should match your skin tone so ditch every other colour you own and pack light.
Choose transfer-proof lipsticks over the glossy ones.
Try carry miniatures of your favourite shades so you can drop it in any handbag you plan to carry for the day.
A little hack can be to carry a lip & cheek stain to save the day!
Nude shades are a must, even if they don't suit you carry one. They might come handy to tone down the darker shades to create a new shade altogether.
Lip palettes can be a great addition to your makeup kit keeping in mind they can be used in place of your eyeshadow. Hence, 1 less product in your makeup bag.😌
Recommended products:
Huda Beauty Liquid Matte Minis - Blushed Nudes
M.A.C Lipstick/Mini
Natio Smooth And Rich Lip Colour Palette - Primrose
Cheeks gone Rouge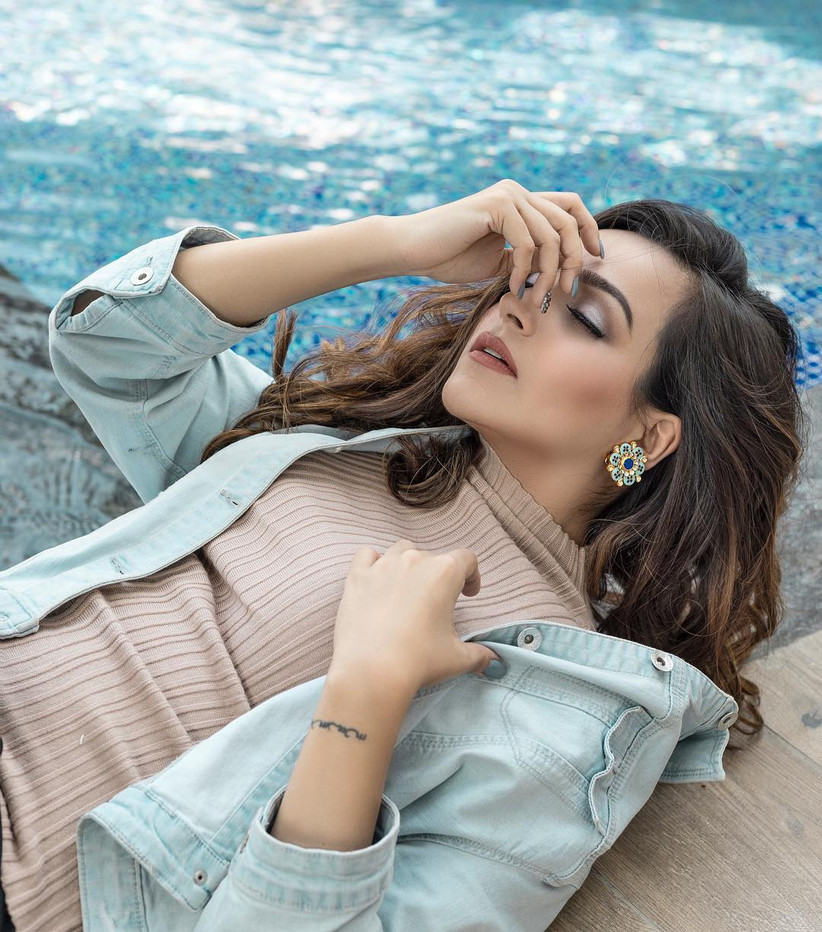 Image Courtesy: Kompal Matta Kapoor
Girl, keep calm and blush on! With blush being the star of every makeup look, it has full potential to make or break your look. It is also an inevitable part of your makeup routine so you gotta ace it without a miss.
Some tips to keep in mind:
Always decide the intensity of blush according to the occasion–keep it light and fresh for the day and slightly deep for the night.
Blend it fully without leaving harsh lines behind. Remember you need to achieve a natural flush and not have clown cheeks.🤡
Always set the blush with a damp sponge/brush. Dry tools tend to collect the product in one place, making it hard to blend it out evenly. If you're using a liquid blush, your fingers are the ultimate tool to blend out the product.
Recommended products:
Maybelline New York Facestudio Master Blush Color & Highlight Kit
Kiko Milano Velvet Touch Creamy Stick Blush
Ilana Organics Beet Tint
Eyes on Fleek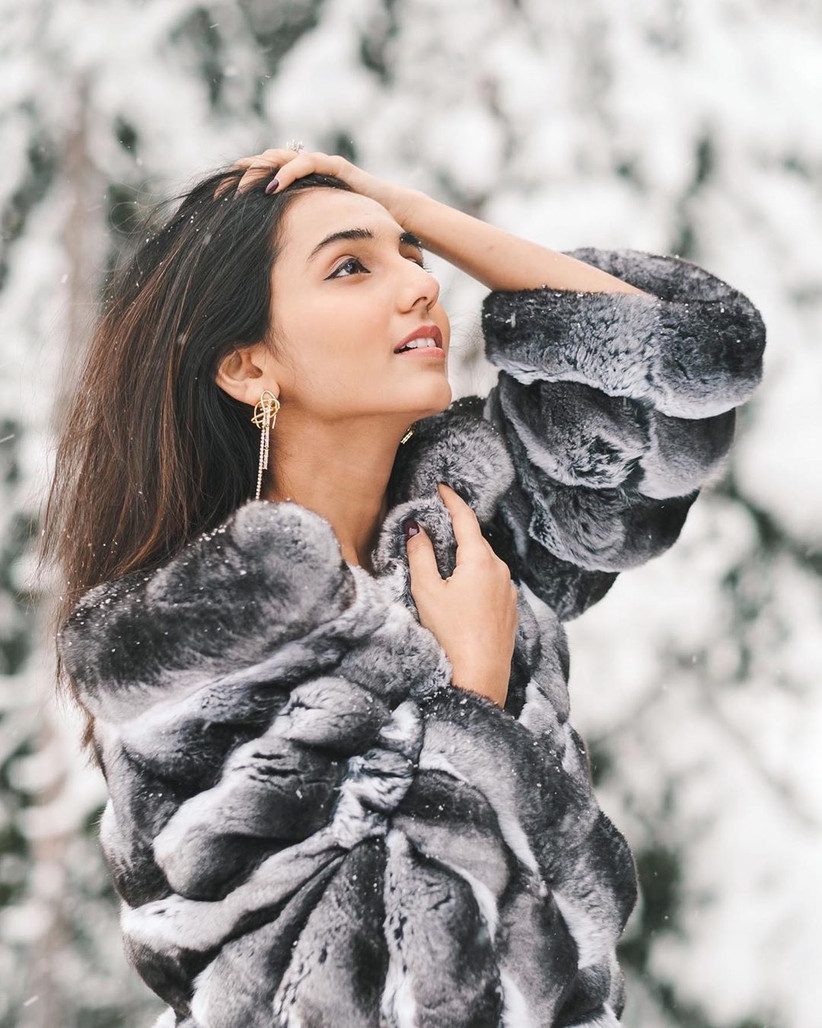 Image Courtesy: Masoom Minawala
Let the eyes do the talking when you're honeymoon bound! But romance aside, you need your eyes to reflect the mood of your honeymoon destination. A classic winged eyeliner for a day in the snow and lots of mascara and nothing else for a day on the beach sounds just right to us. Well, you can't wear a smokey eye on the beach, can you?
Some tips to keep in mind:
Firstly, do not try to do a smokey eye when you are not skilled to. It's okay to not wear a smokey eye for a romantic candlelit dinner, a simple smugged eyeliner would work just fine as you may think.
Use water-proof formulas, you never know when you'd find yourself having a happy breakdown.🥰
Curl your lashes always, even if you choose not to apply mascara. Curling would suffice just right! One trick can be to invest in a good transparent mascara to just make your eyes look awake without going overboard.
Recommended products:
Maybelline New York Lash Sensational Waterproof Mascara Black
Smashbox Always On Gel Liner
L'Oreal Paris Color Riche Le Stylo Smoky Eye Shadow
GIVENCHY Ombre Couture Eye Shadow
Colorbar Just Smoky Kajal
Wet n Wild Mega Clear Mascara - Clear
Fix it Up!
You don't want all your primp and prep for the beach day to be washed away by the waves, so don't forget to fix your beachy makeup with a makeup setting spray.
Some tips to keep in mind:
Settings spray contains alcohol so avoid using it if you have dry skin. Also, there are products available in the market for every skin type. Pick only the one that is apt for your skin type.
Use a spray with SPF and UV protective properties.
Hold the bottle at least 6 inches away from your skin to avoid patches of spray on your face.
Recommended products:
Faces Canada Ultime Pro Makeup Fixer
M.A.C Prep + Prime Fix+
And so, this brings us to the end of our mini-guide of DIY-ing your honeymoon makeup and recommendations of must-have beauty products to have in your makeup kitty. Gulp down this guide well, choose the products that suit your vibe and get your honeymoon glam on!
Do you have some more DIY makeup tips for honeymoon? Share with us in the comments below!