The 'Only' Honeymoon Lookbook Every Modern-day Couple Needs
Deciding your honeymoon wardrobe is a task capable enough to make you pull your hair off your head. But fret not, it's all fun & games with us at your rescue.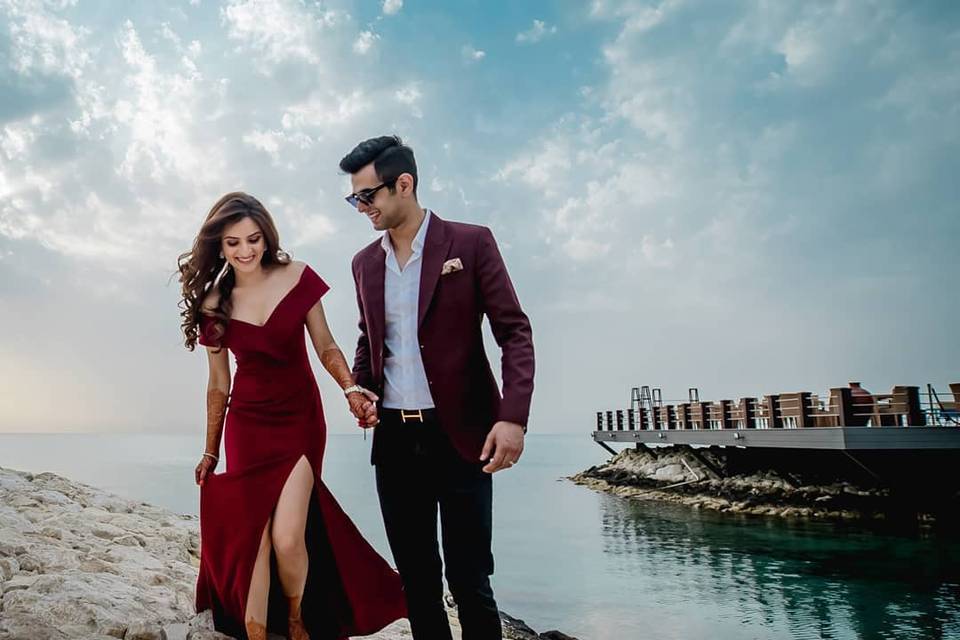 Hola newlyweds! Now that you're done hopping from one wedding shopping market to another to shop for your big day, spare a moment to pat your backs because you finally made it as Man & Wife; looking your stylish best. We're so proud of the two of you! But, if you think that was it, we hate to burst your bubble.
Honeymoon wardrobe is the next big thing after the wedding wardrobe for every modern-day couple. And why shouldn't it be?! Your honeymoon look should be as picture-perfect as your honeymoon destination. We did burst your bubble but we do not intend to leave you alone to face the honeymoon wardrobe blues. We've put together our most-favourite honeymoon looks inspired by real couples. Scroll through and take that dose of inspiration.
Tropical Honeymoon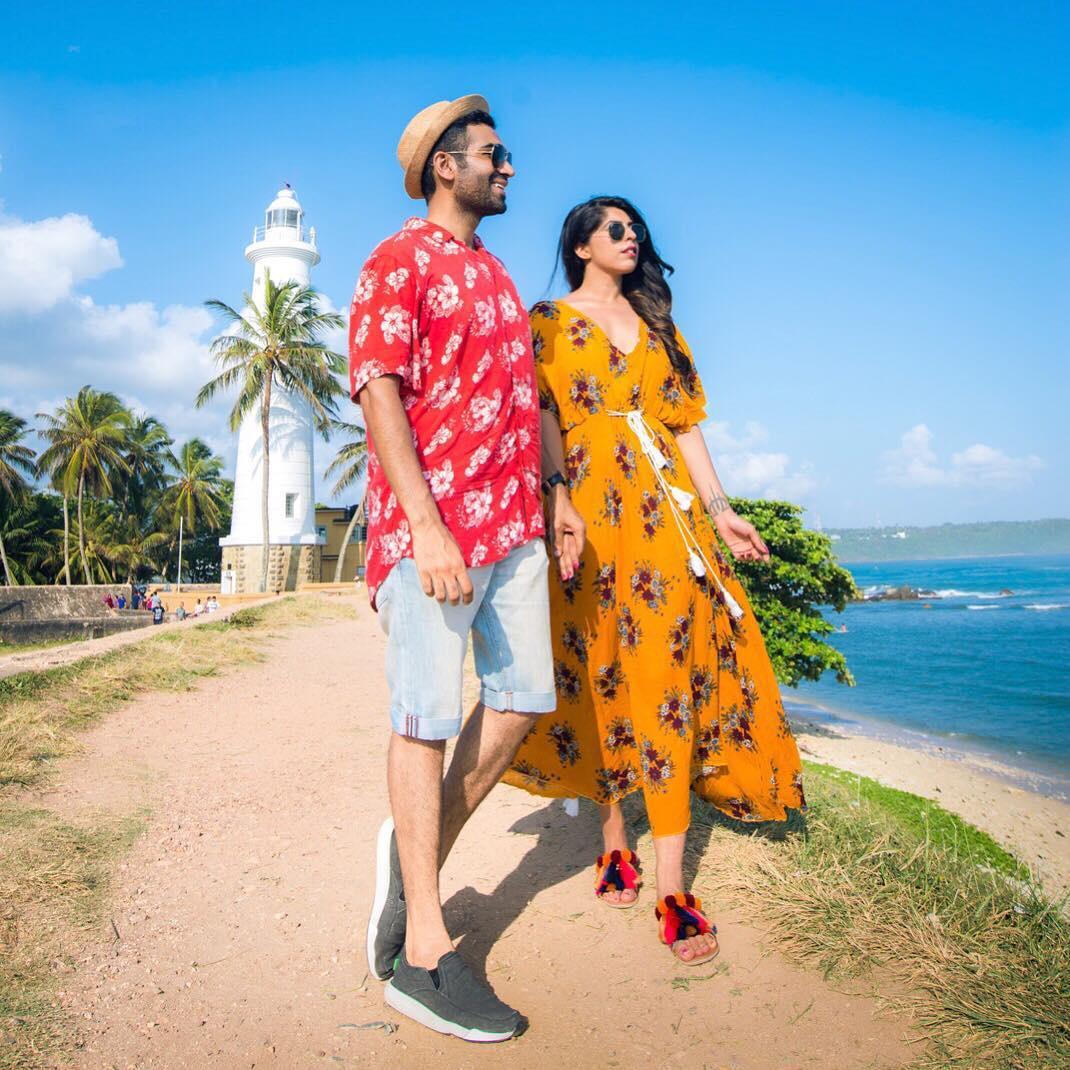 Image Courtesy: Bruised Passports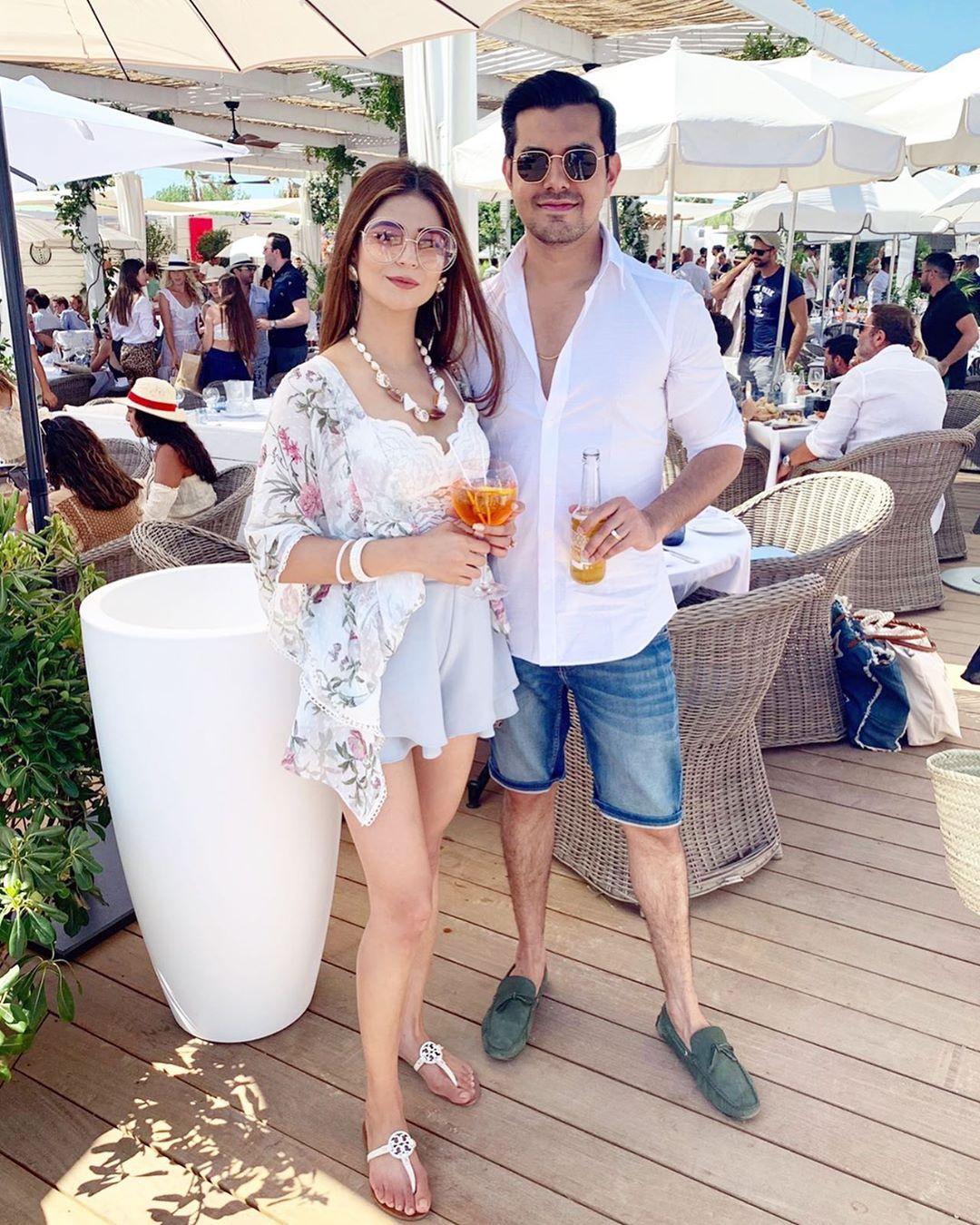 Image Courtesy: Tanvi Puri of Tanvi & Co.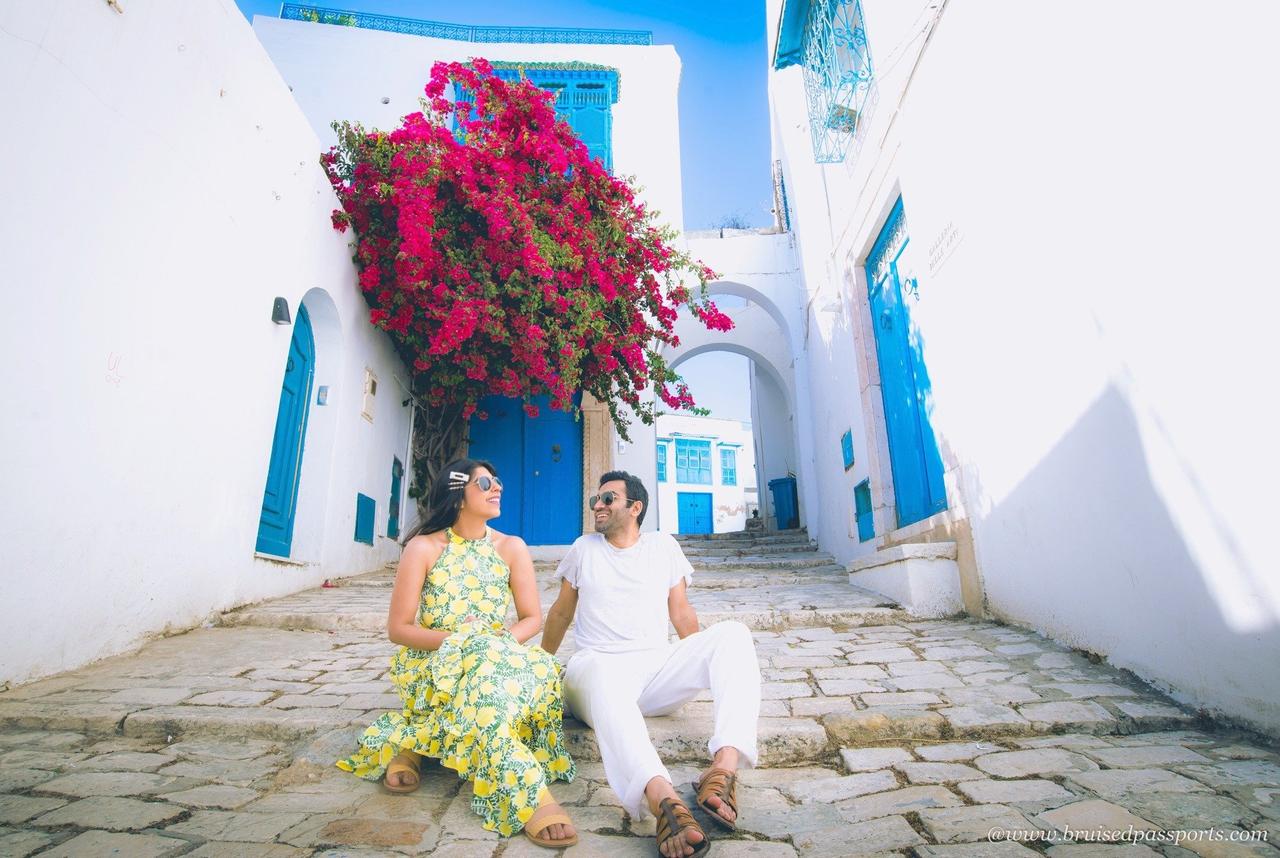 Image Courtesy: Kapetanakis Studios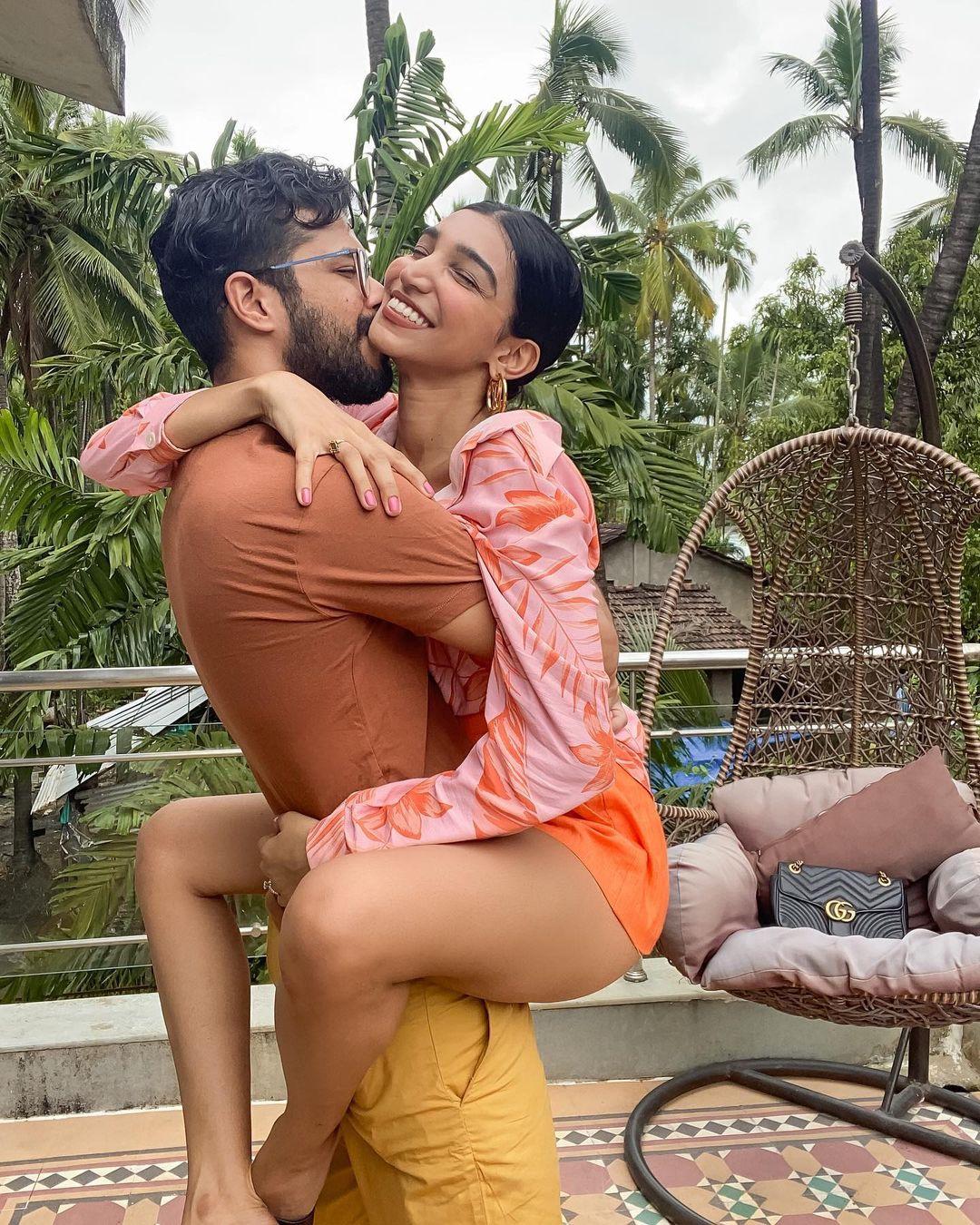 Image Courtesy: Juhi Godambe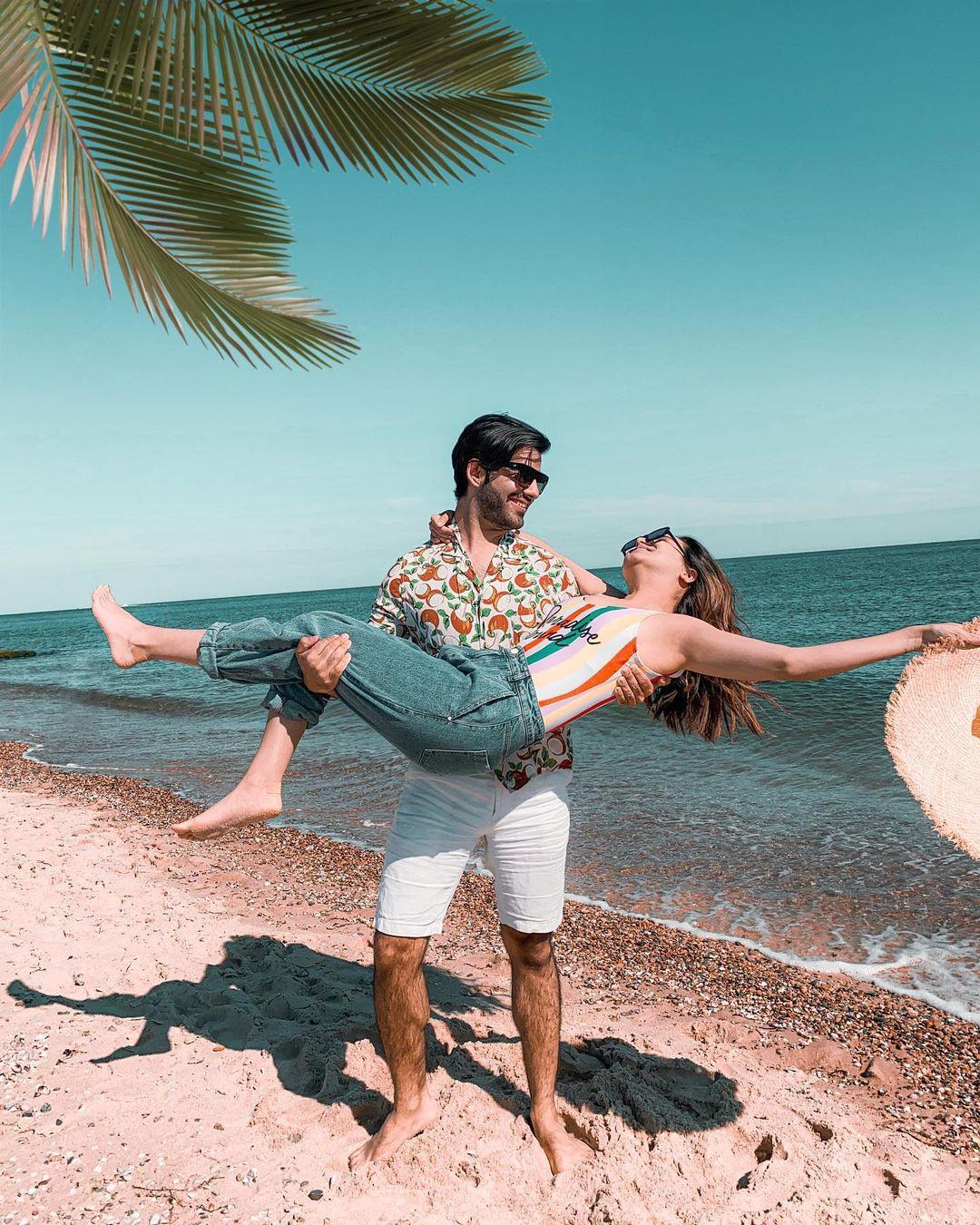 Image Courtesy: Kompal Matta Kapoor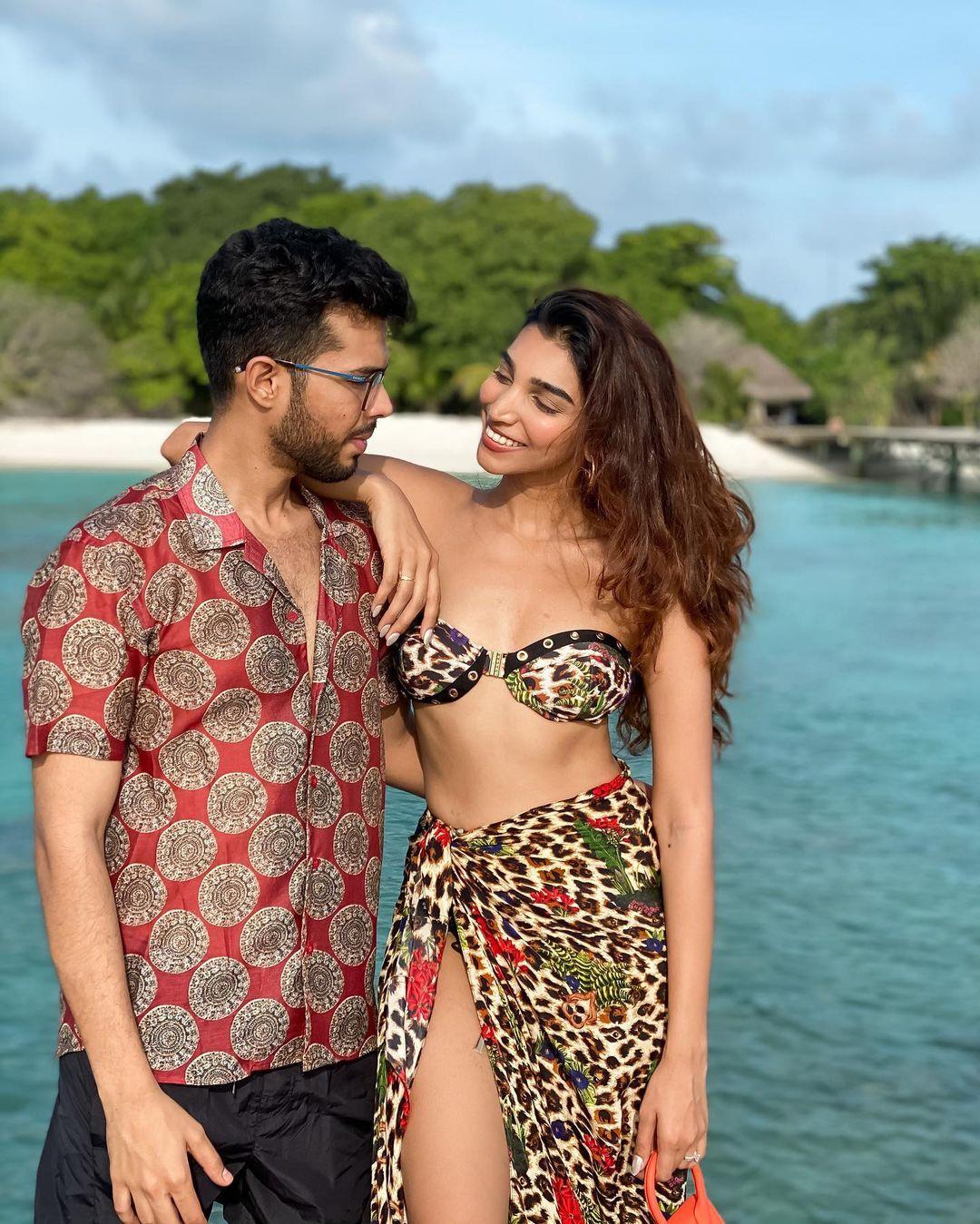 Image Courtesy: Juhi Godambe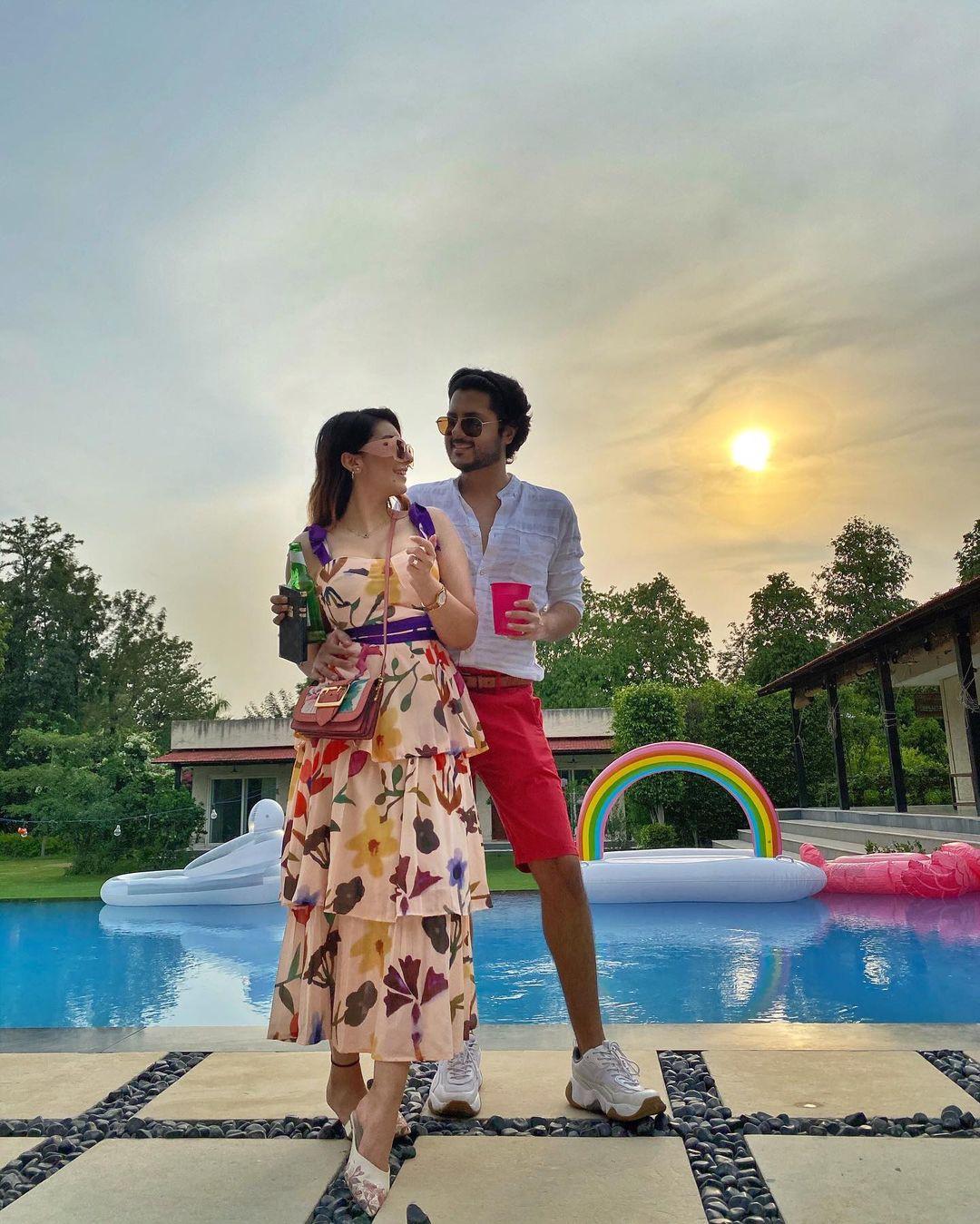 Image Courtesy: Niki Mehra
Are you that couple who loves everything peachy-beachy? Well, one of the most stimulating honeymoons is the tropical ones. The rippling sound of sea waves and soaking rays of the sun makes a honeymoon lively and memorable. That one major thing which tops the limelight of a tropical honeymoon is dressing the best with your honey. After all, you gotta 'Tropic-Like-It's-Hot!'
Looking for some styling tips on how to style honeymoon dresses for the beach? We've got you covered!
Mainly, it's floral that slays the tropical look. Men can top the vacation look by opting bloomy shirts, printed tees, flowery shirts, denim shorts, and straight pants. These combinations will elevate the look just like a sunny side up!
To all the ladies confused about what to pick and what to drop, floral dresses, airy blouses, short dresses, printed bikinis, and bodysuits will excel.
If you are that couple who loves accessorising, sunnies, hats, caps, and statement earrings will complete the beach look with ease.
Looking for that one 'Mantra' to keep up with the honeymoon dresses? Keep it airy and light, cupids!
Snowcapped Honeymoon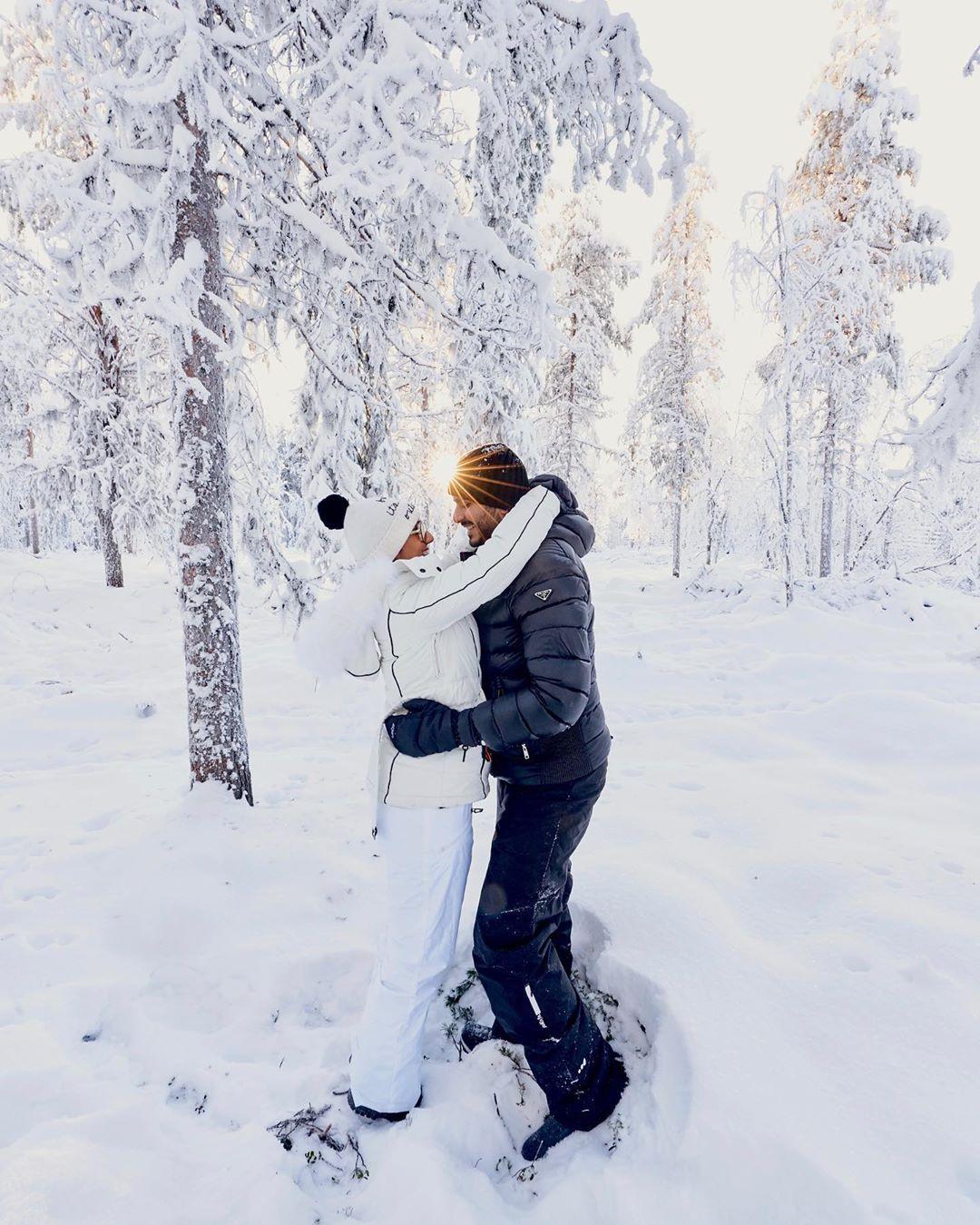 Image Courtesy: Masoom Minawala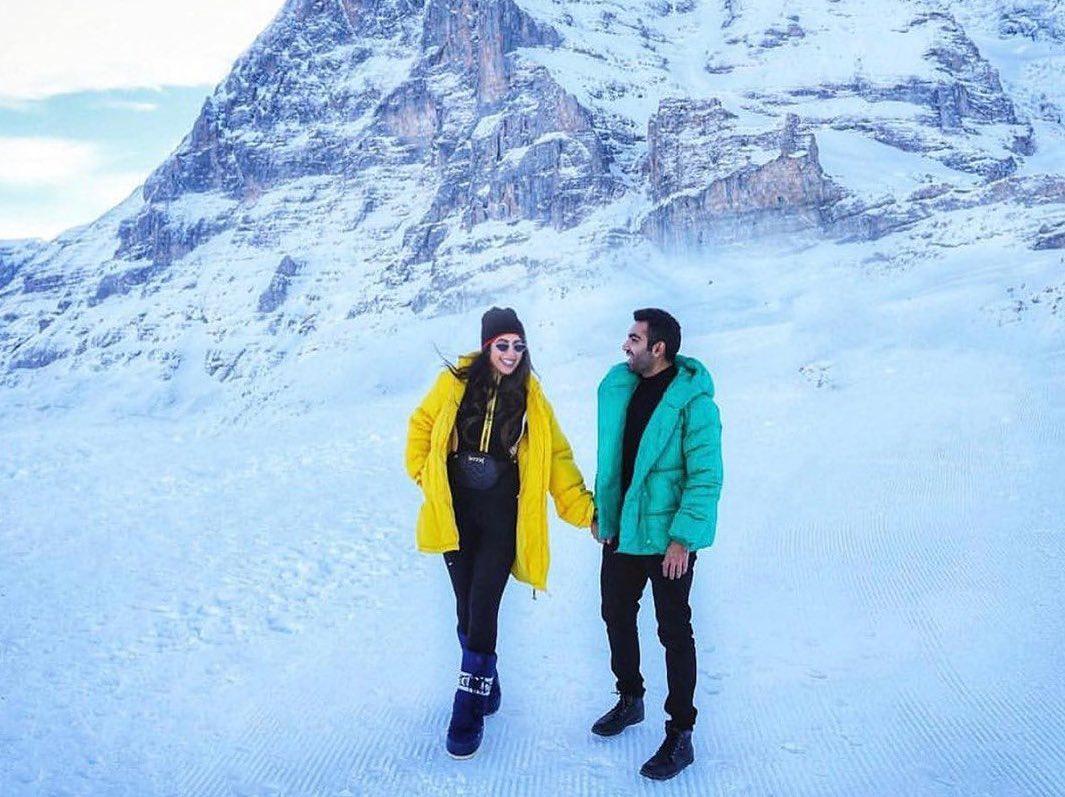 Image Courtesy: Bruised Passports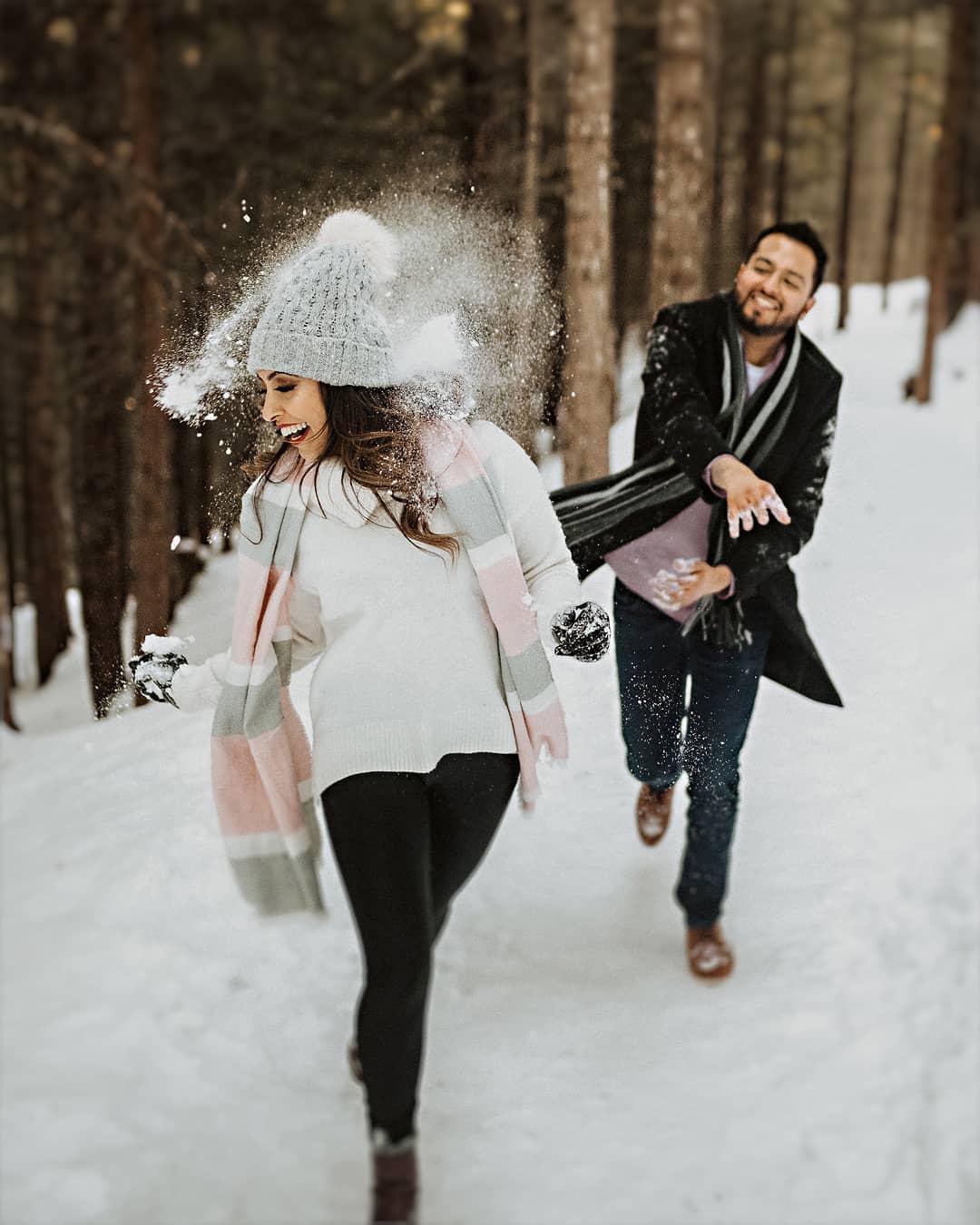 Image Courtesy: Amrit Photography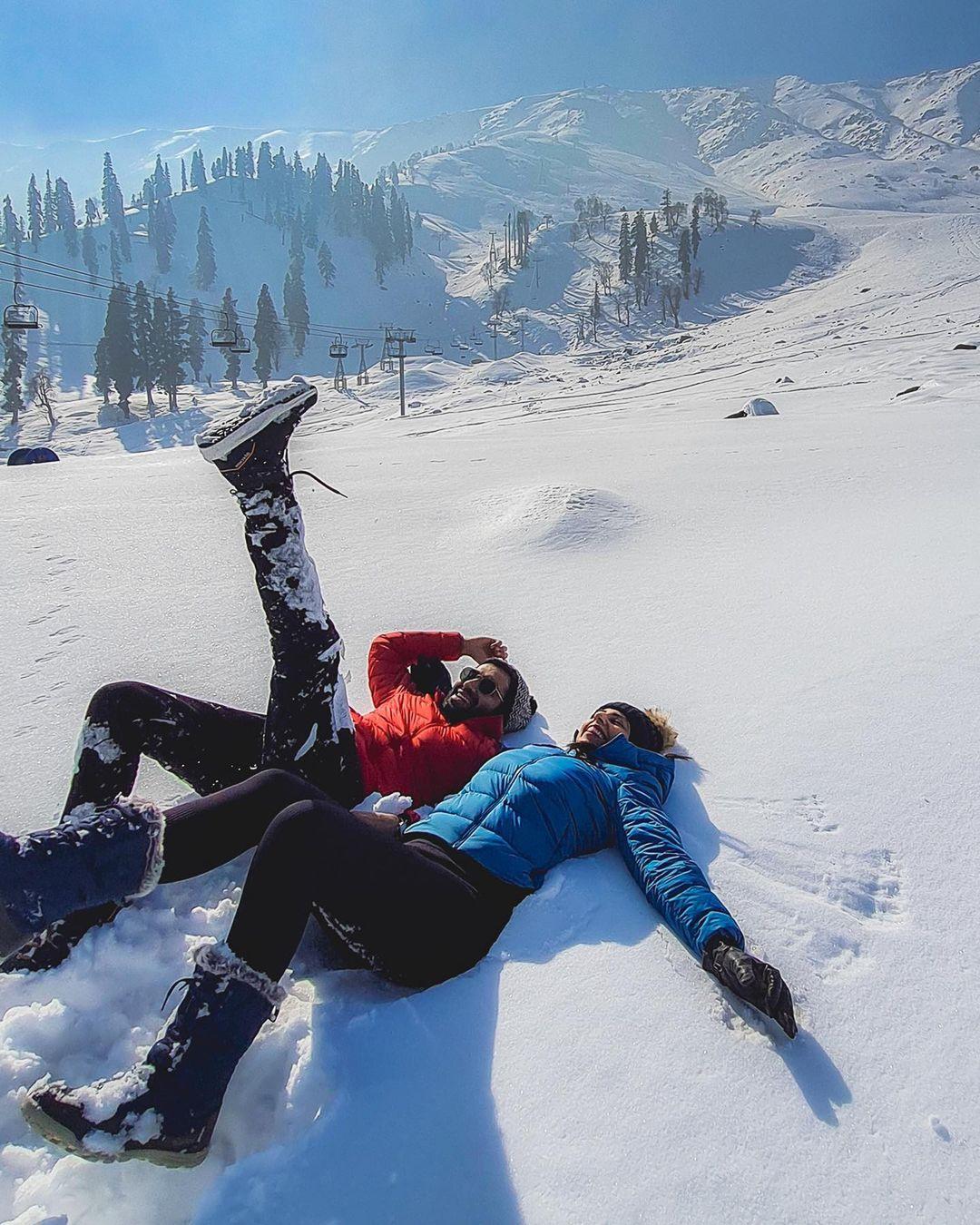 Image Courtesy: Bruised Passports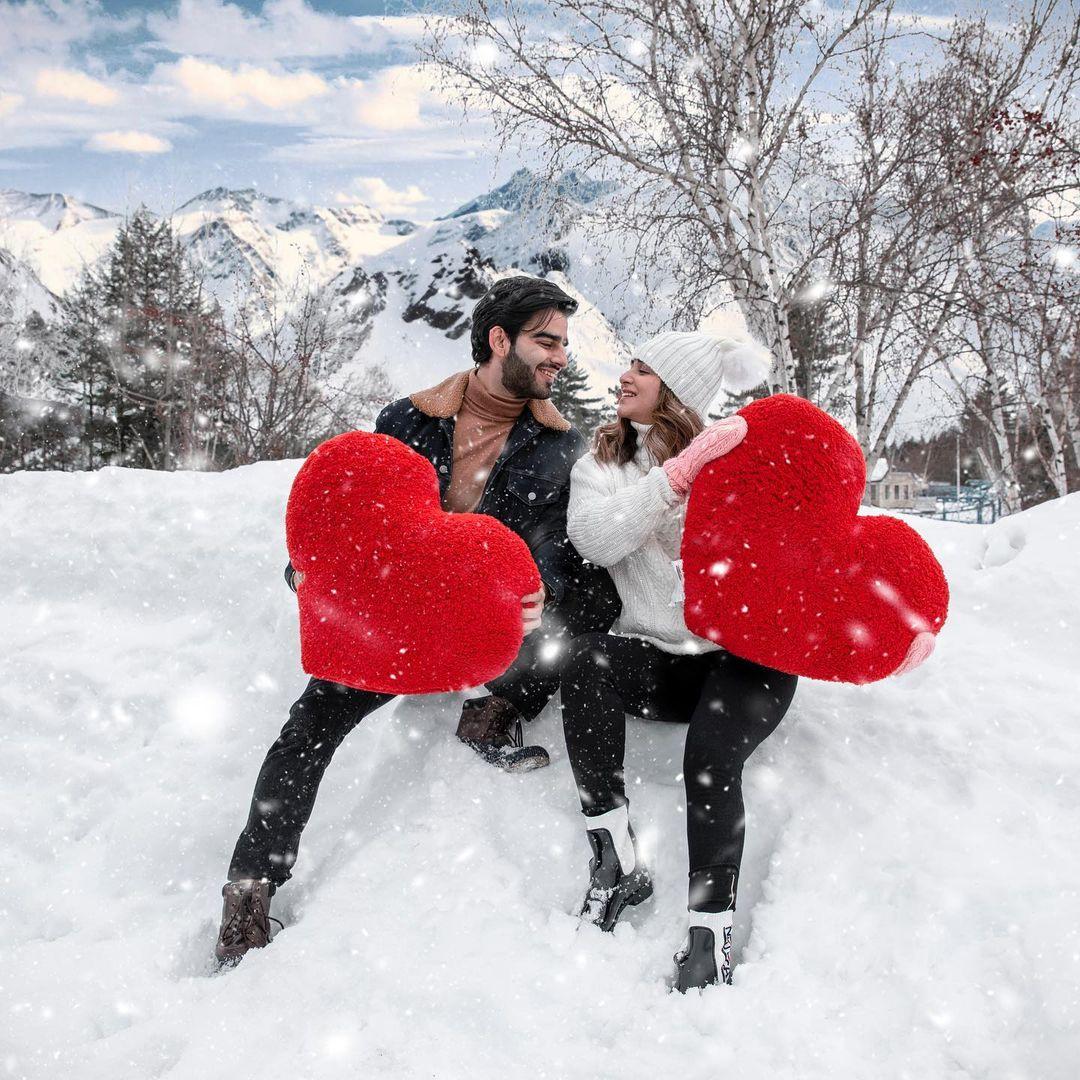 Image Courtesy: Kompal Matta Kapoor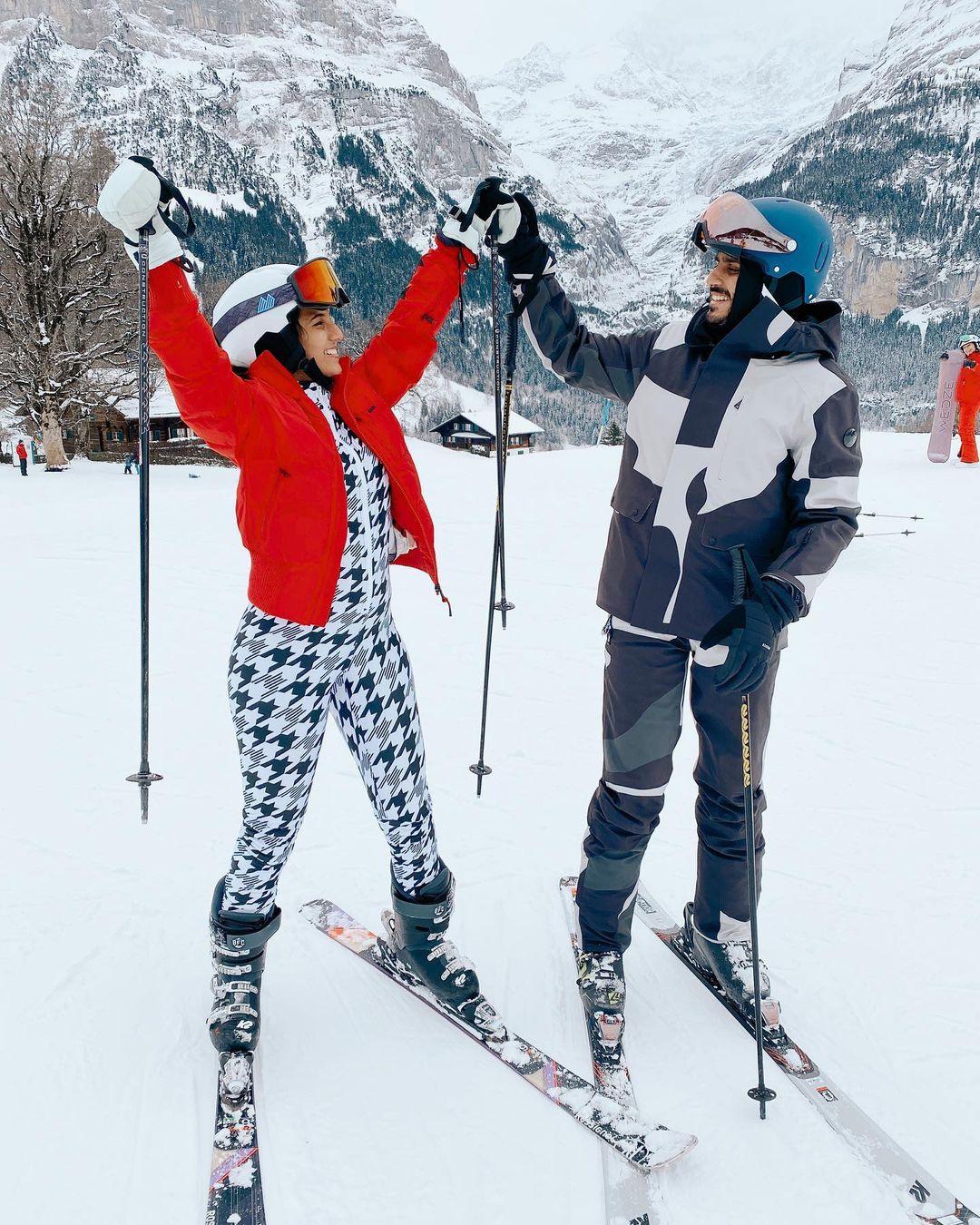 Image Courtesy: Masoom Minawala
The time you spend with the love of your life is the time treasured but when it's a honeymoon, it becomes essential to seize the cherished moments with memories and lots of laughter. Are you planning a snowy honeymoon? Do you love contemplating your bond in the snow shower? Do you like taking 'Thand Ka Maza' with your partner? If yes, then you are going to experience a wonderful honeymoon.
But first? Level up your honeymoon wardrobe game with warm and snuggly outfits.
Layering in winters is the key to a fun vacation. Overpack your luggage with plenty of pullovers and jackets.
To all the men planning to top the bar of trend and style, warm clothes are going to be your saviour. Outfits like turtlenecks, puffed jackets, leather shoes, beanies, hand gloves, woollen pants, will keep you warm throughout.
Ladies, amp up your snowy look with leather pants, overcoats, puffy jackets, high-necks, thigh-high-boots and warmers.
Keep yourself as tight as possible. After all, you got to seize the moments with chills and thrills!
Country-side Honeymoon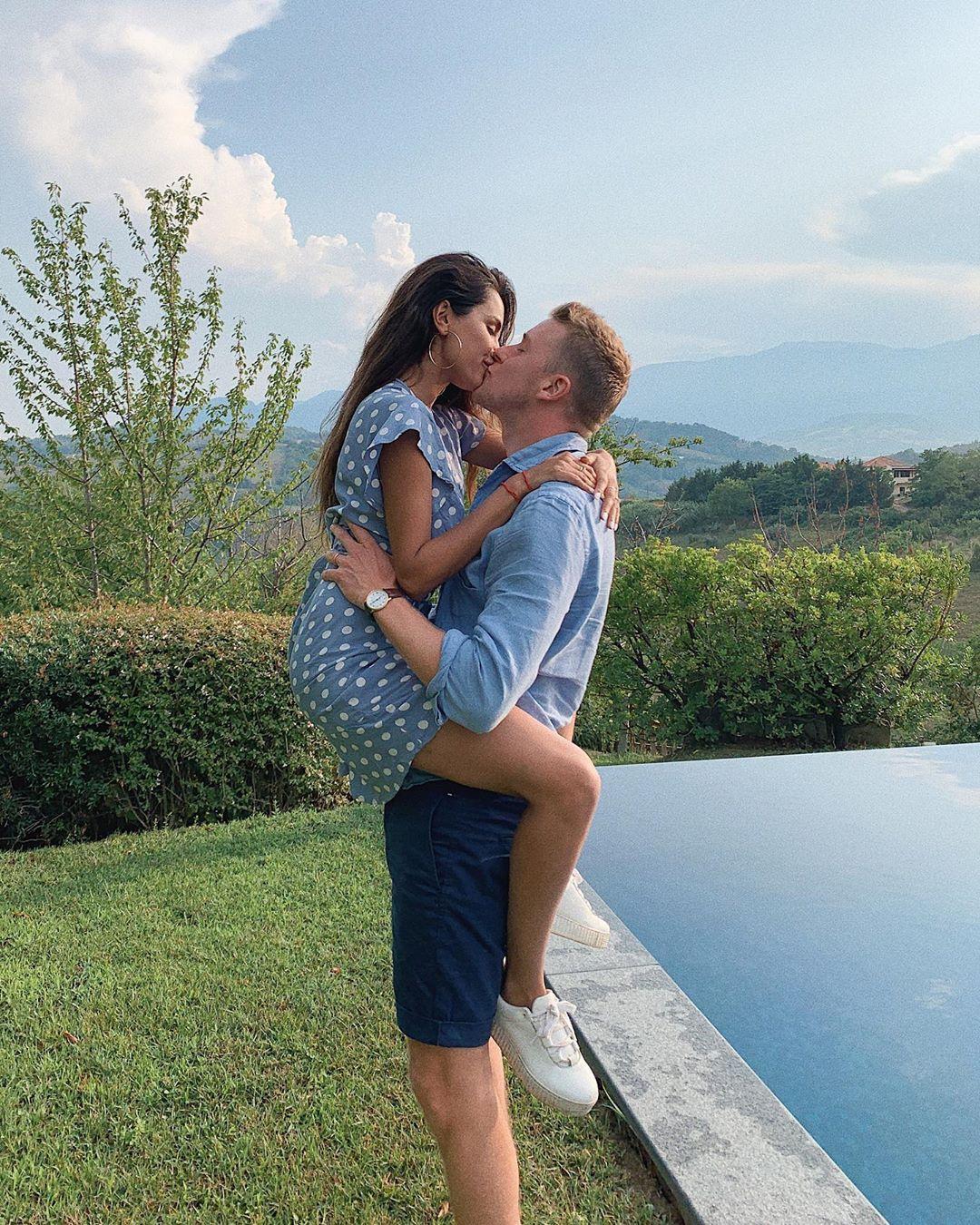 Image Courtesy: Diipa Khosla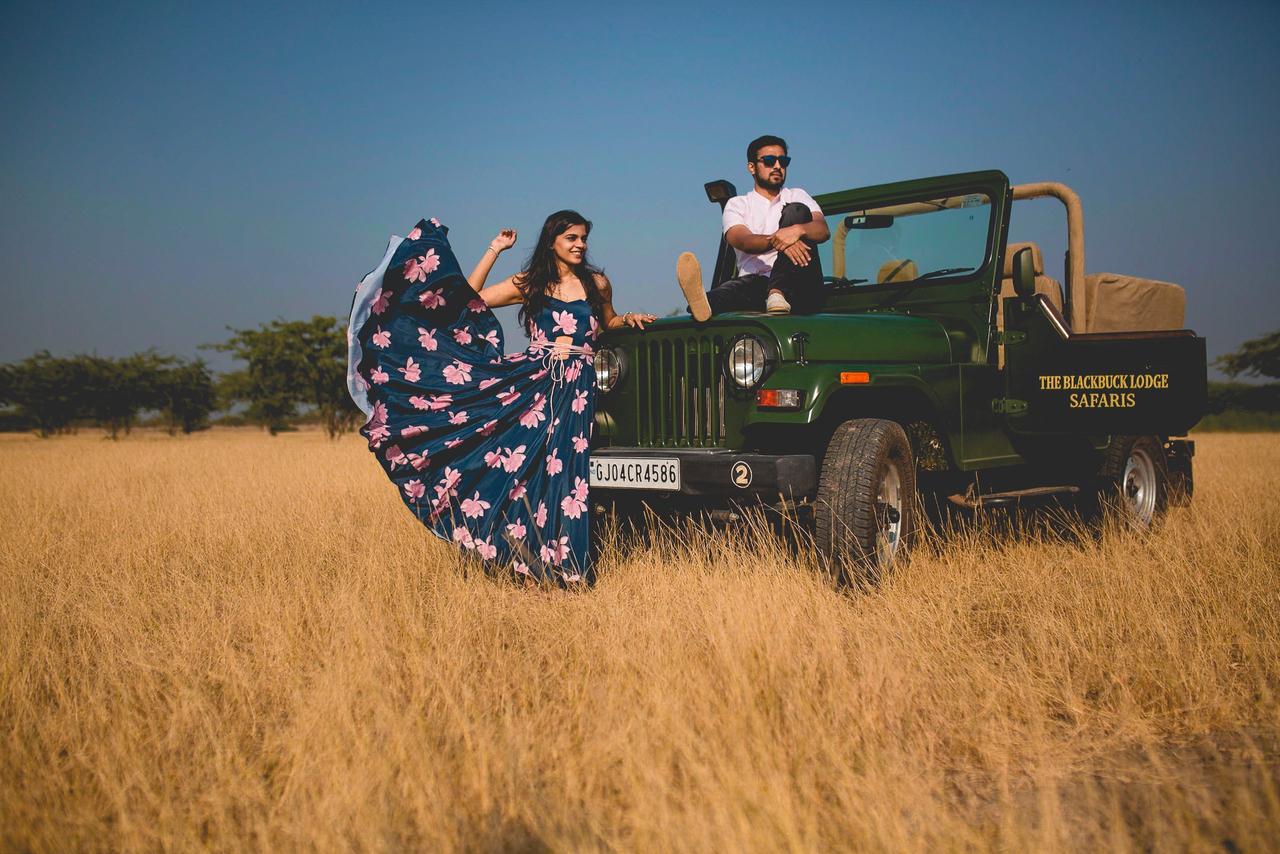 Image Courtesy: Destination Photographers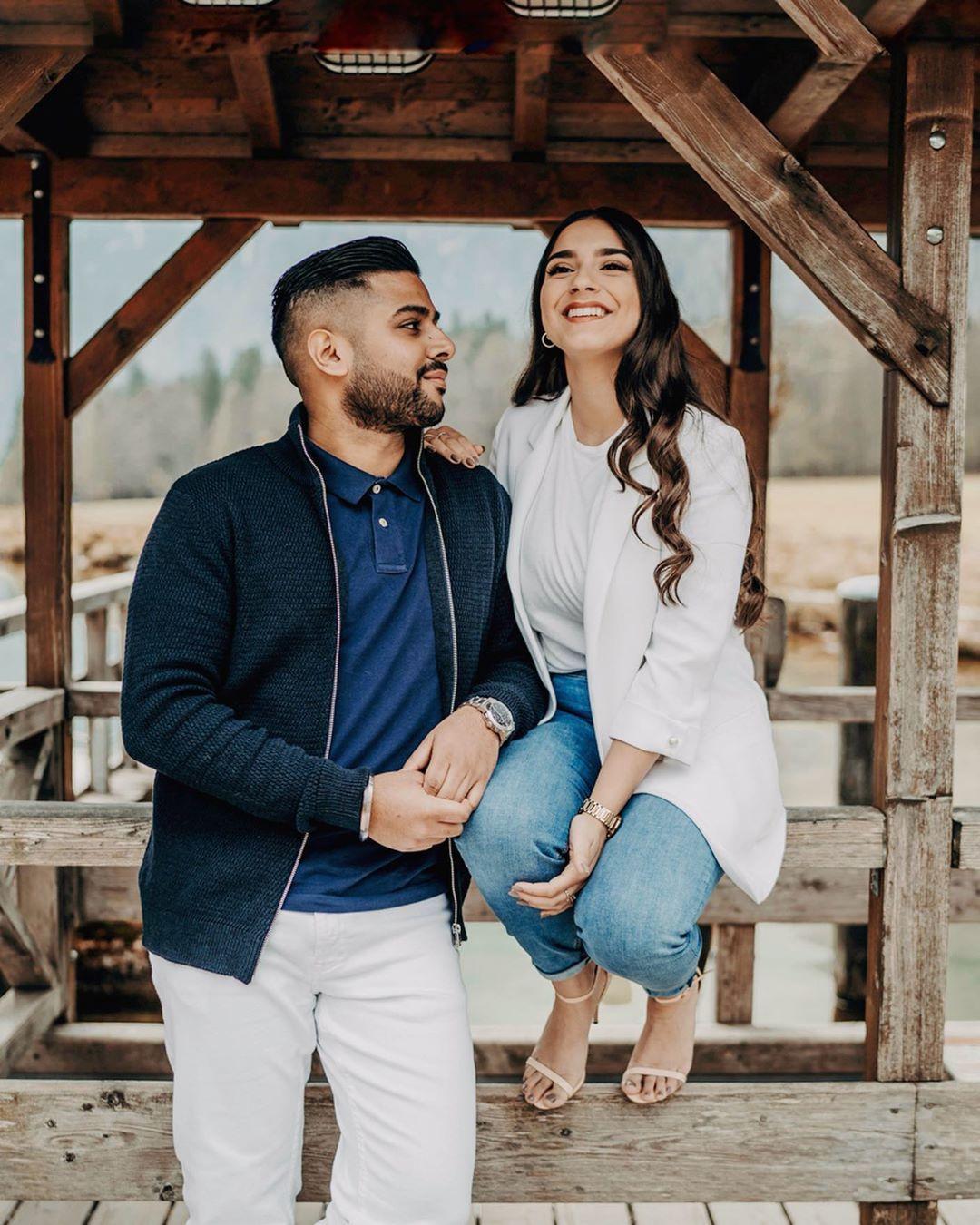 Image Courtesy: Wild Soulmates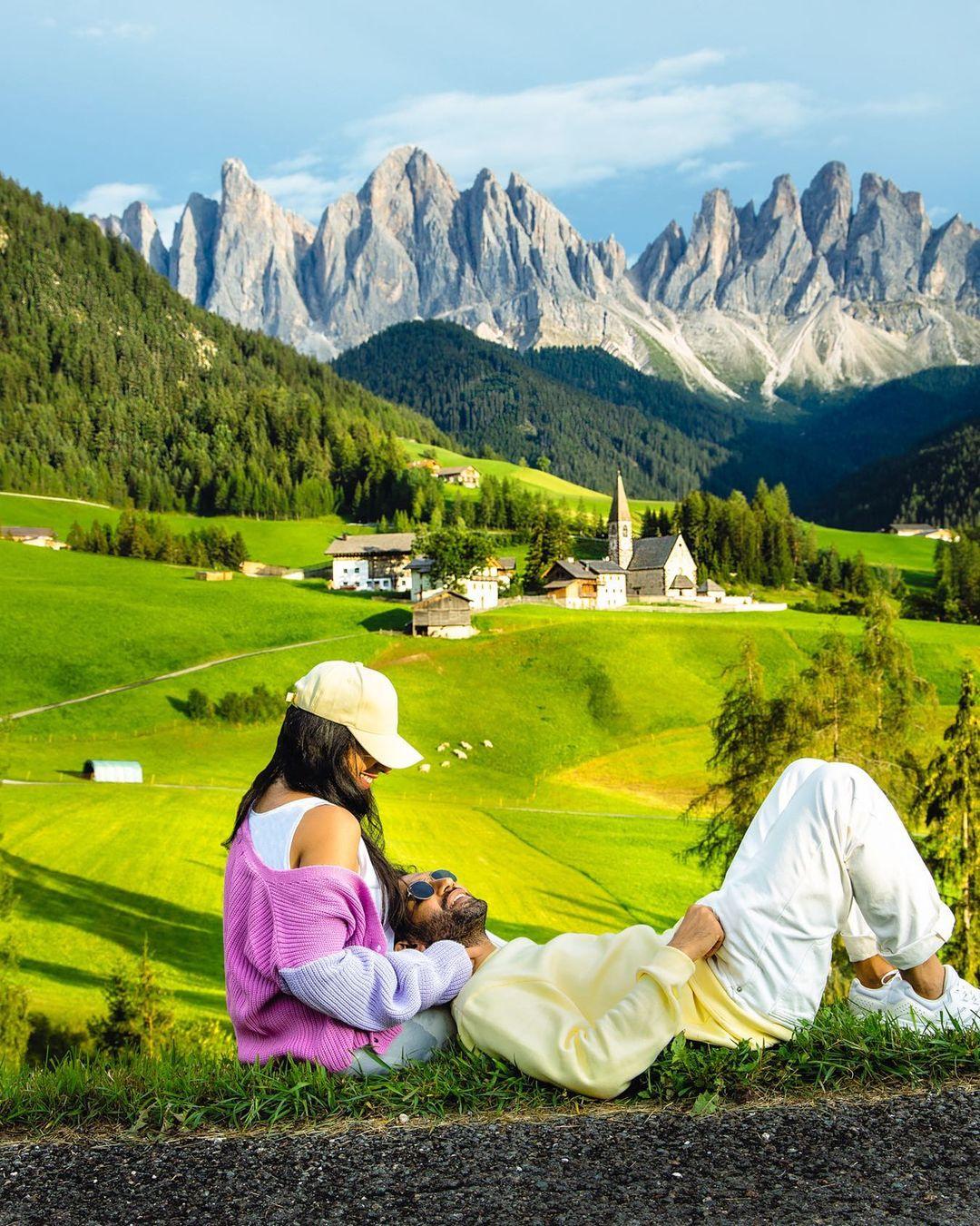 Image Courtesy: Bruised Passports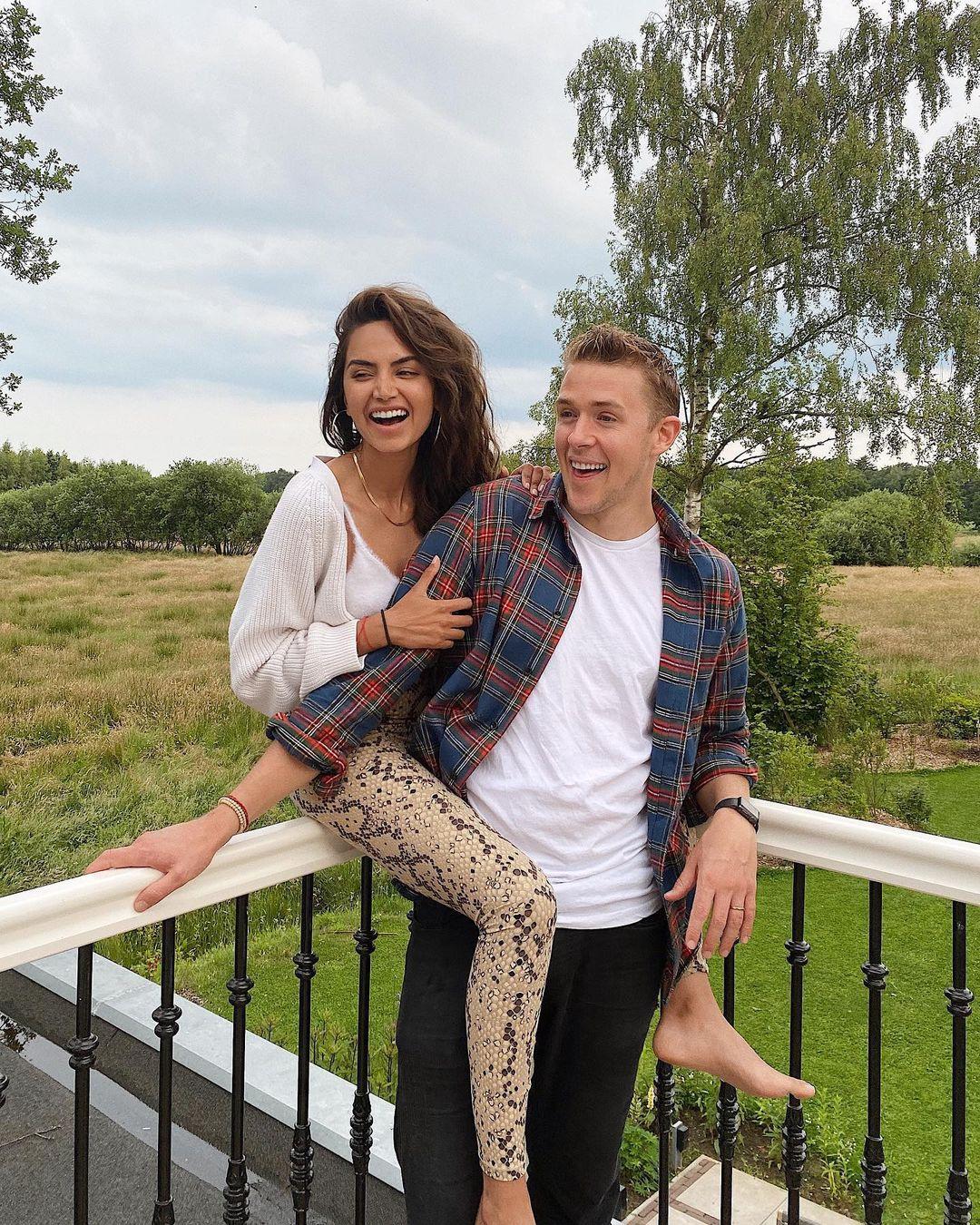 Image Courtesy: Diipa Khosla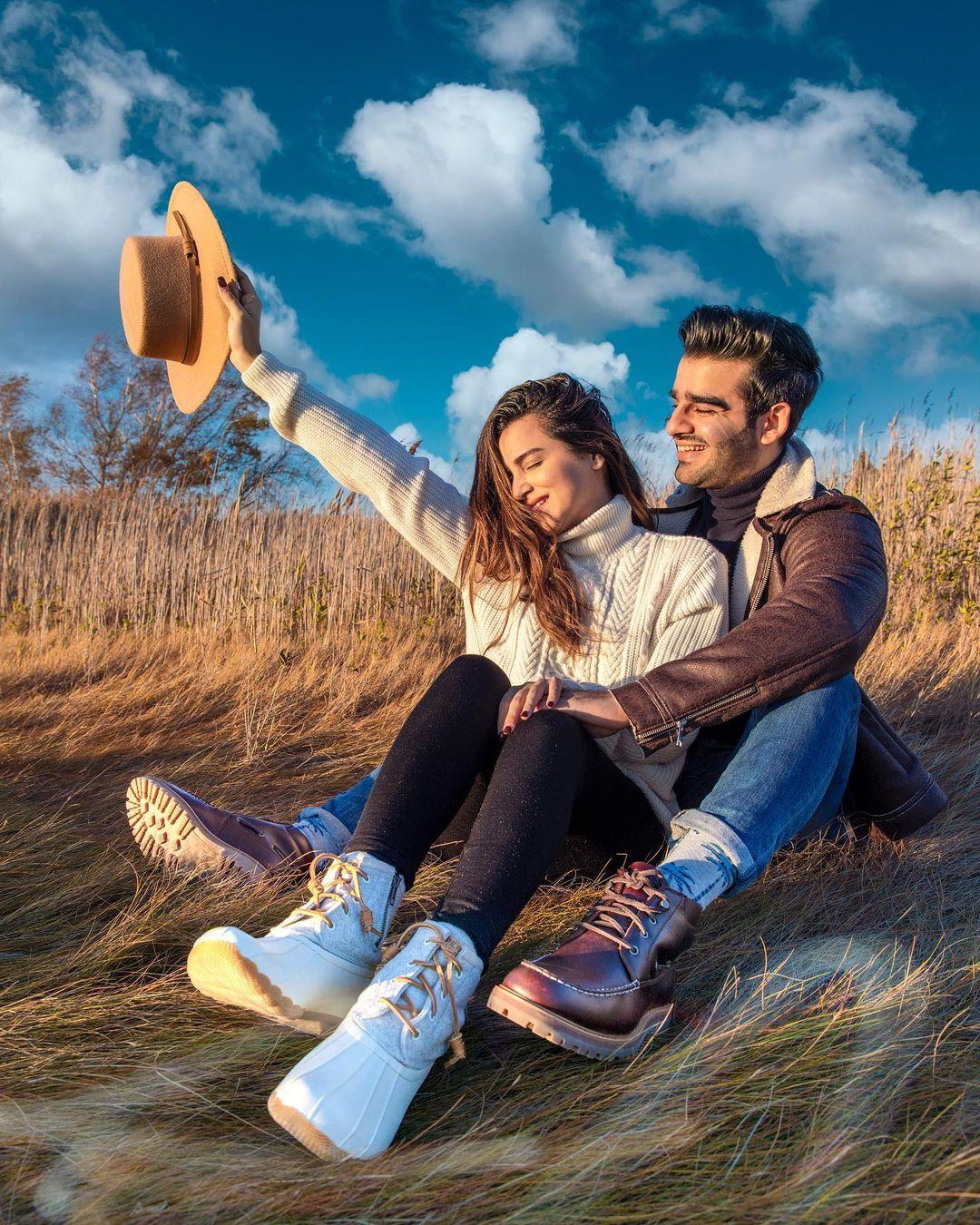 Image Courtesy: Kompal Matta Kapoor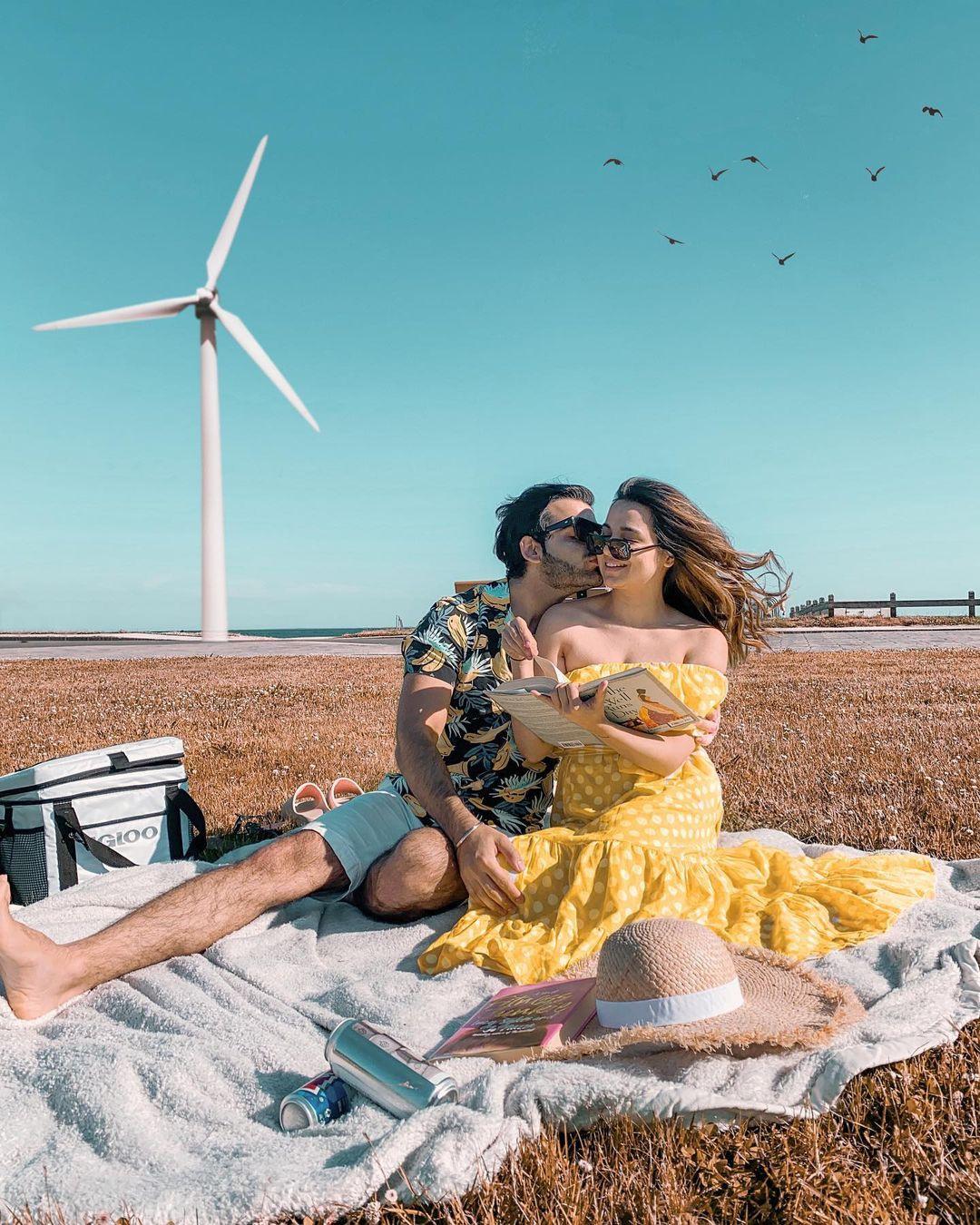 Image Courtesy: Kompal Matta Kapoor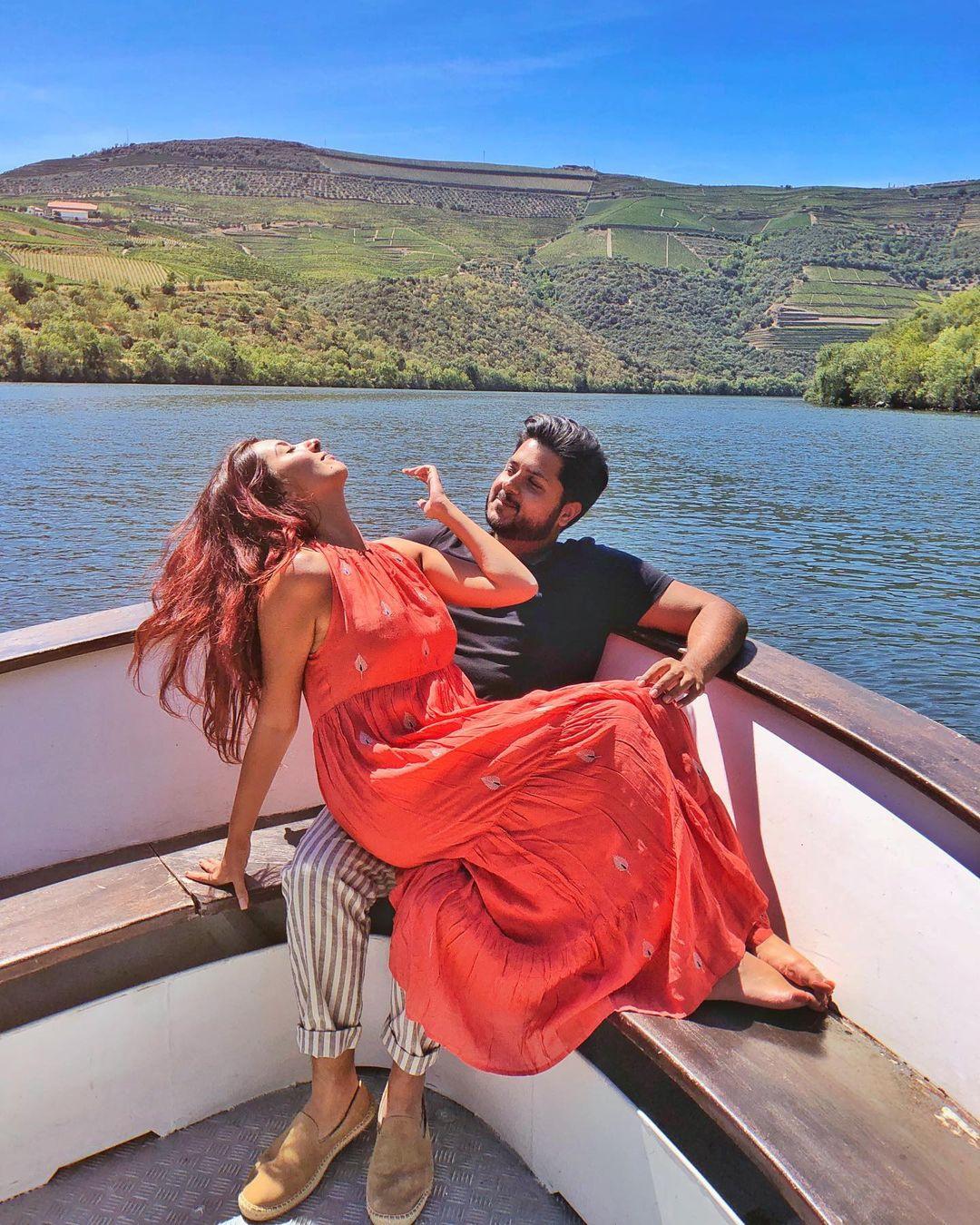 Image Courtesy: Niki Mehra
We love the countryside honeymoon since they are super beautiful and unusual. What's better than admiring locations with the best person in your life? Honeymoon is that one precious period which helps couples to know each other better and make blissful memories with glee. Therefore, the countryside honeymoon not only creates a wall of isolation but gives a chance to wear contrasting outfits with your partner.
Looking for an ideal honeymoon dress for a picture-perfect moment? Why worry, when we are here to help you with styling tips?
Colour contrast works best when you are exploring a location. Breezy outfits with little definition will go well.
Dear newlywed men, slip into chinos, pants, denim jeans, denim shirts and soft tees. Top up your honeymoon look with sneakers, boots, and windy hats.
Ladies if you wish to colour contrast with your partner, opt for mellow colours. Opt for slip dresses, crop top with high waisted skirts, blazer, maxi dresses and light accessories.
Dip your souls in 'Sooraj Ki Baahon Mein' while you slay the countryside honeymoon in coordinating and contrasting outfits!
Cityscape Honeymoon
Image Courtesy: Diipa Khosla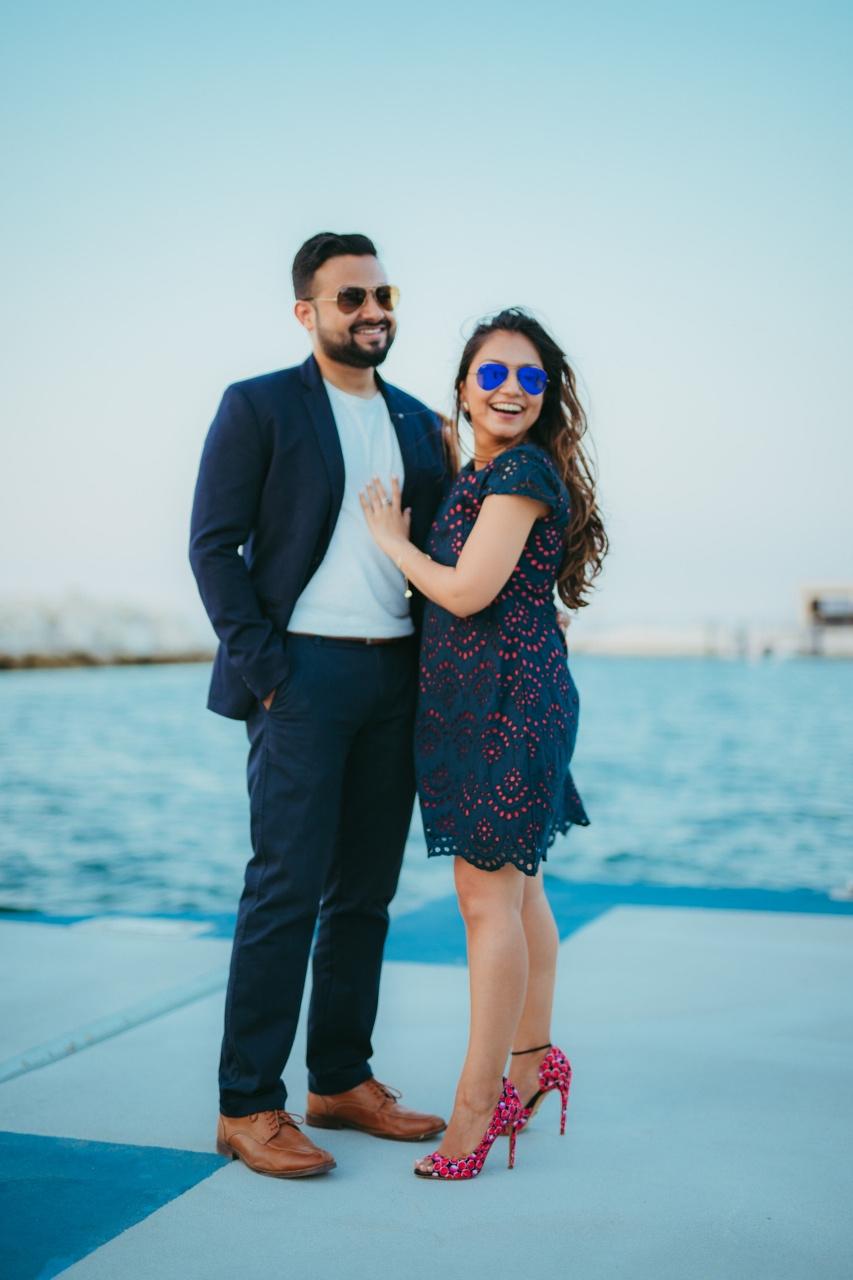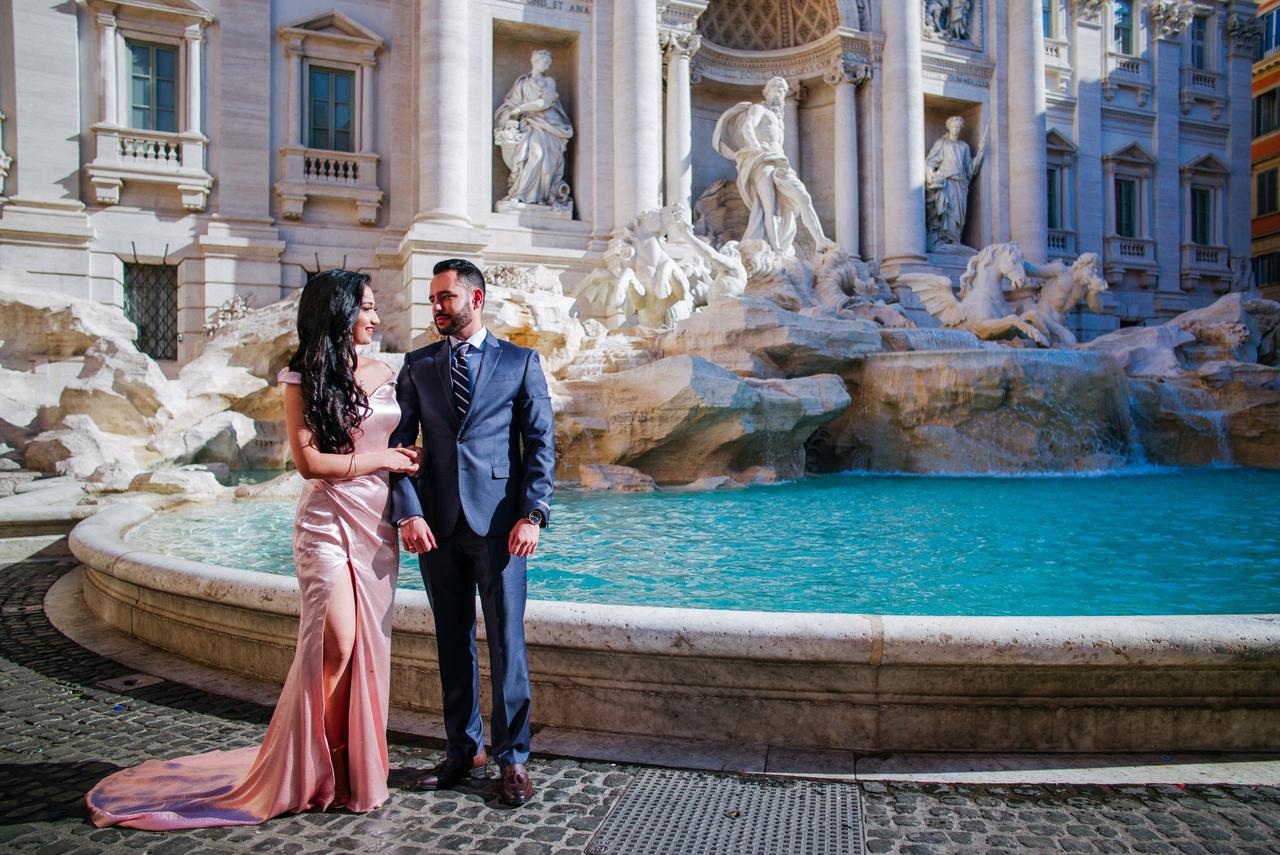 Image Courtesy: Mike Kire, Rome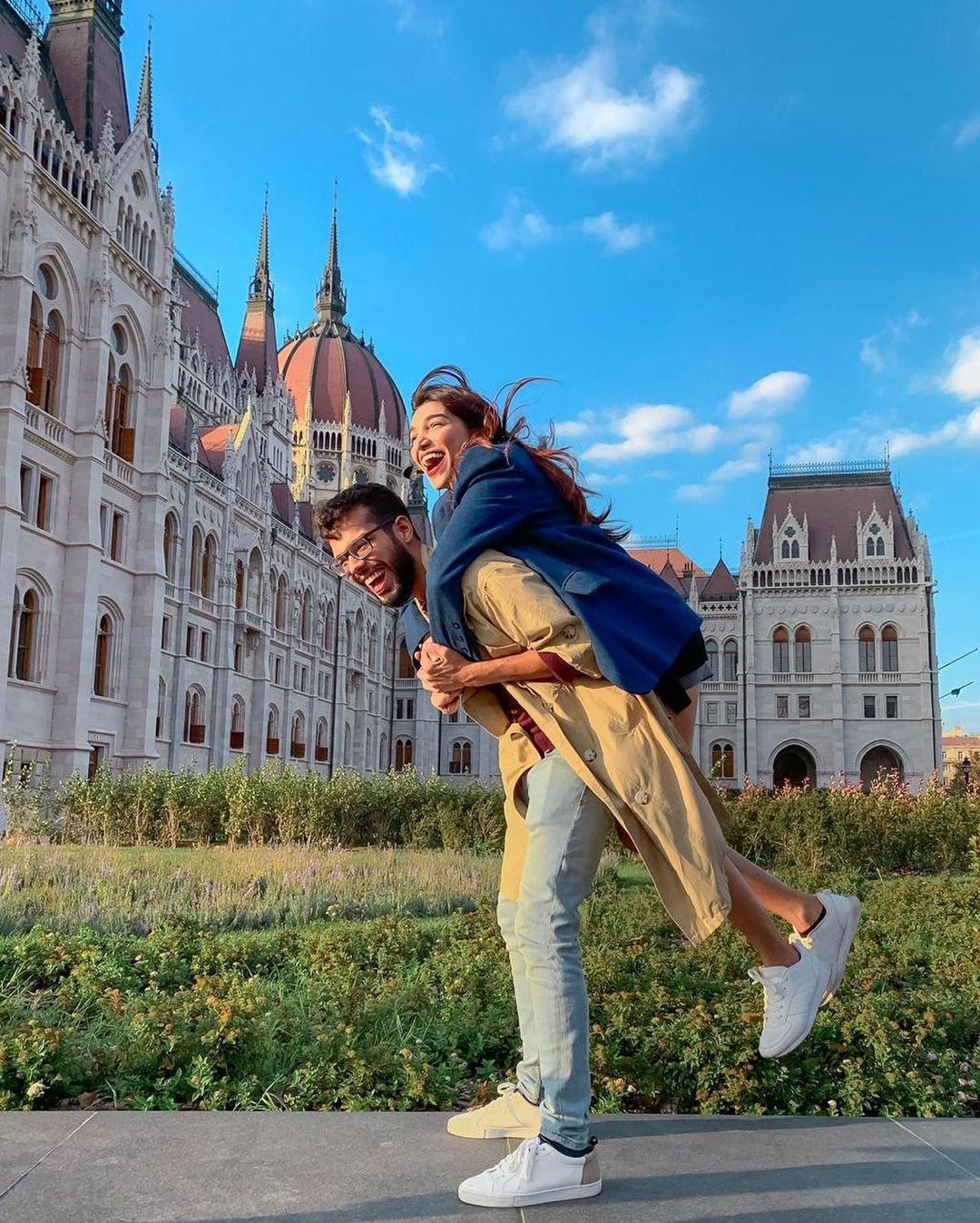 Image Courtesy: Juhi Godambe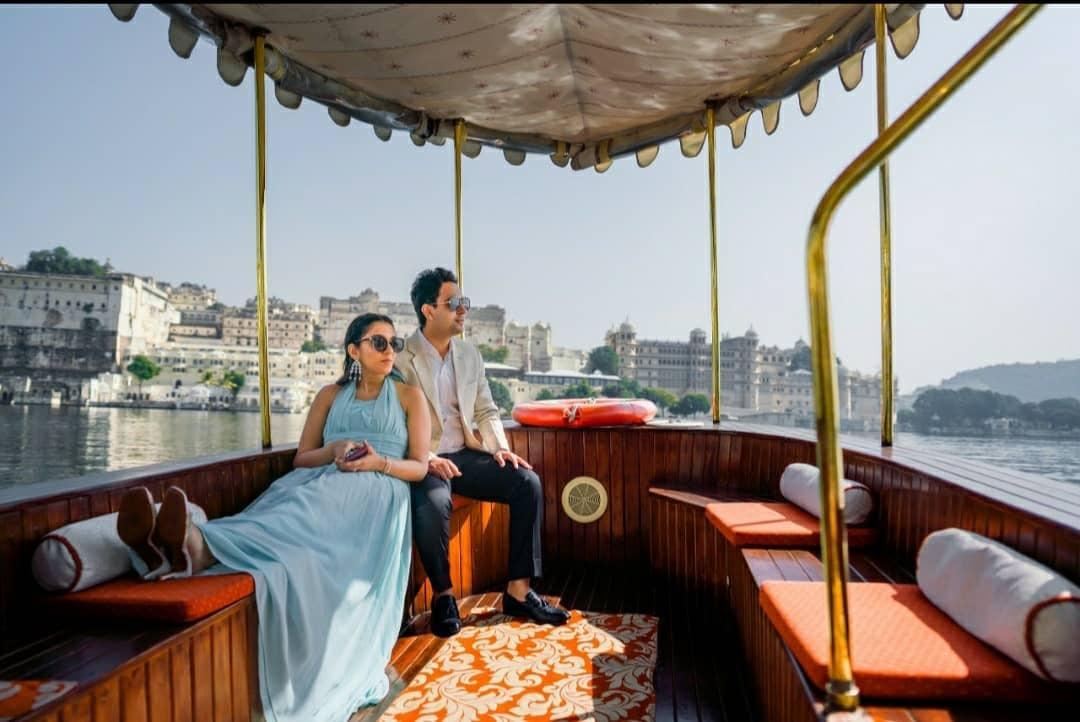 Image Courtesy: Destination Photographer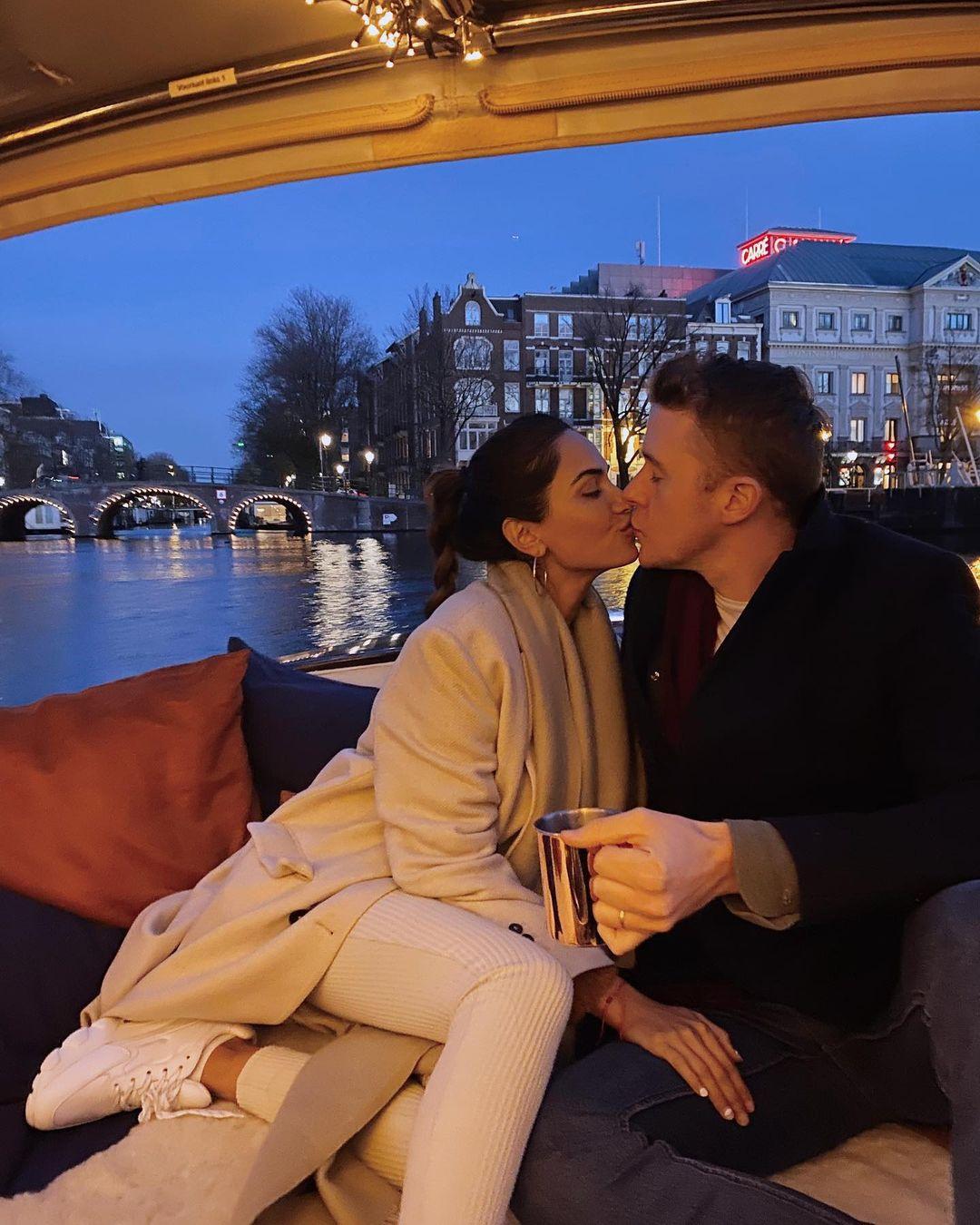 Image Courtesy: Diipa Khosla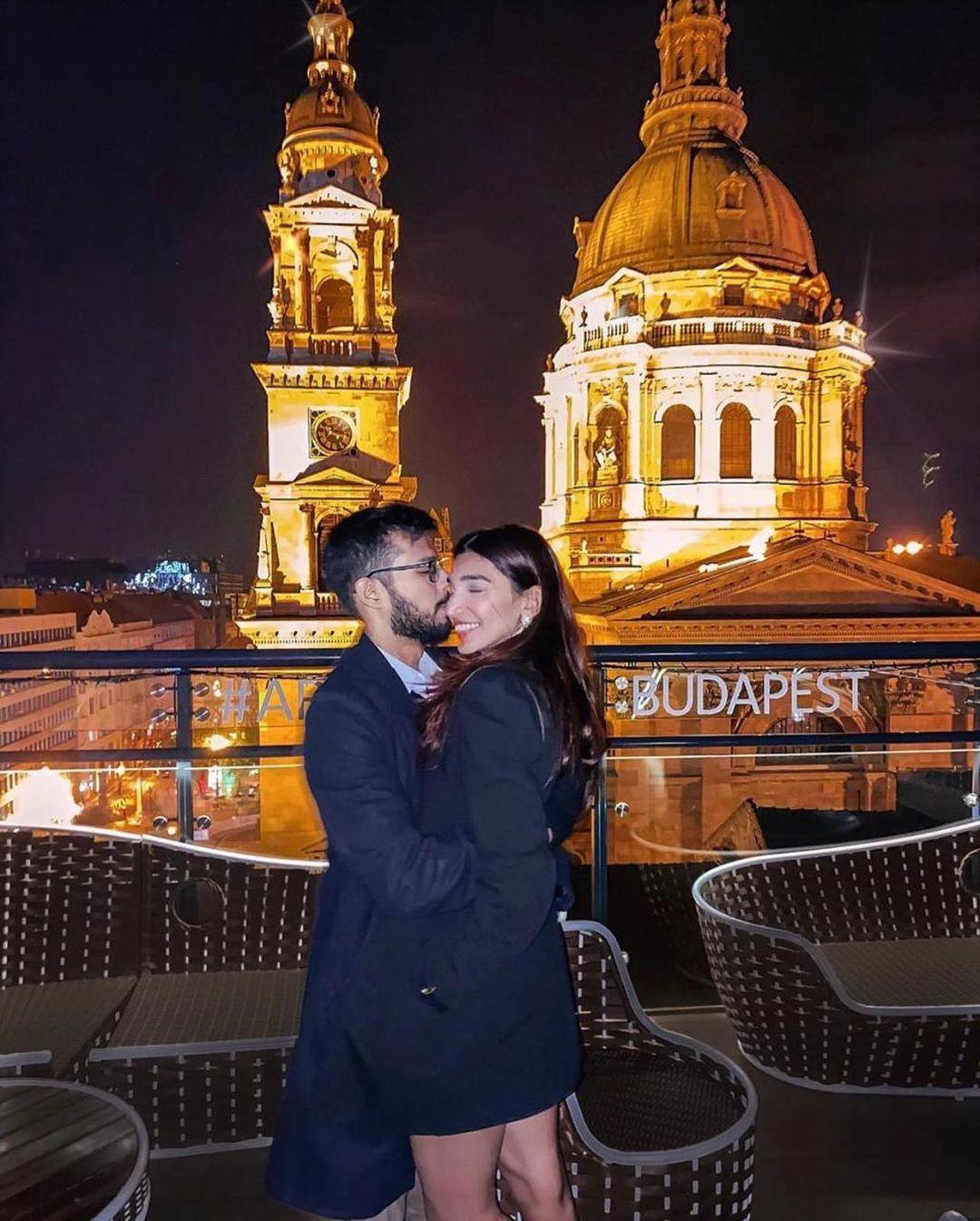 Image Courtesy: Juhi Godambe
Planning for a perfect "Lovey-moon'?The feeling of roaming hand-in-hand with your partner, or cheering the wine glasses at the rooftop is just out of the world. Cityscape honeymoon will escape your inner guts in a dreamy world. Vibe-check! Honeymoon wardrobe- check! What is even a honeymoon without classy outfits and a zestful vibe?
Do you have a question on what all to pack? We've got your back with a bunch of cityscape styling tips!
If you are planning a honeymoon date at star-lit restaurants, get your fancy wardrobe out, newbies!
If you both are planning to hit the bar of finesse, then an overcoat will excel for both of you.
Level up the honeymoon wardrobe handsome hunks while you opt for semi floral shirts, blazers, mufflers, straight pants and you are good to go!
Beauties, pick a pair of cord-set, tapered skirts, polka dresses, and edgy accessories.
Make this honeymoon a memorable one while you bask in your favourite outfit and beautiful aura!
Adventurous Honeymoon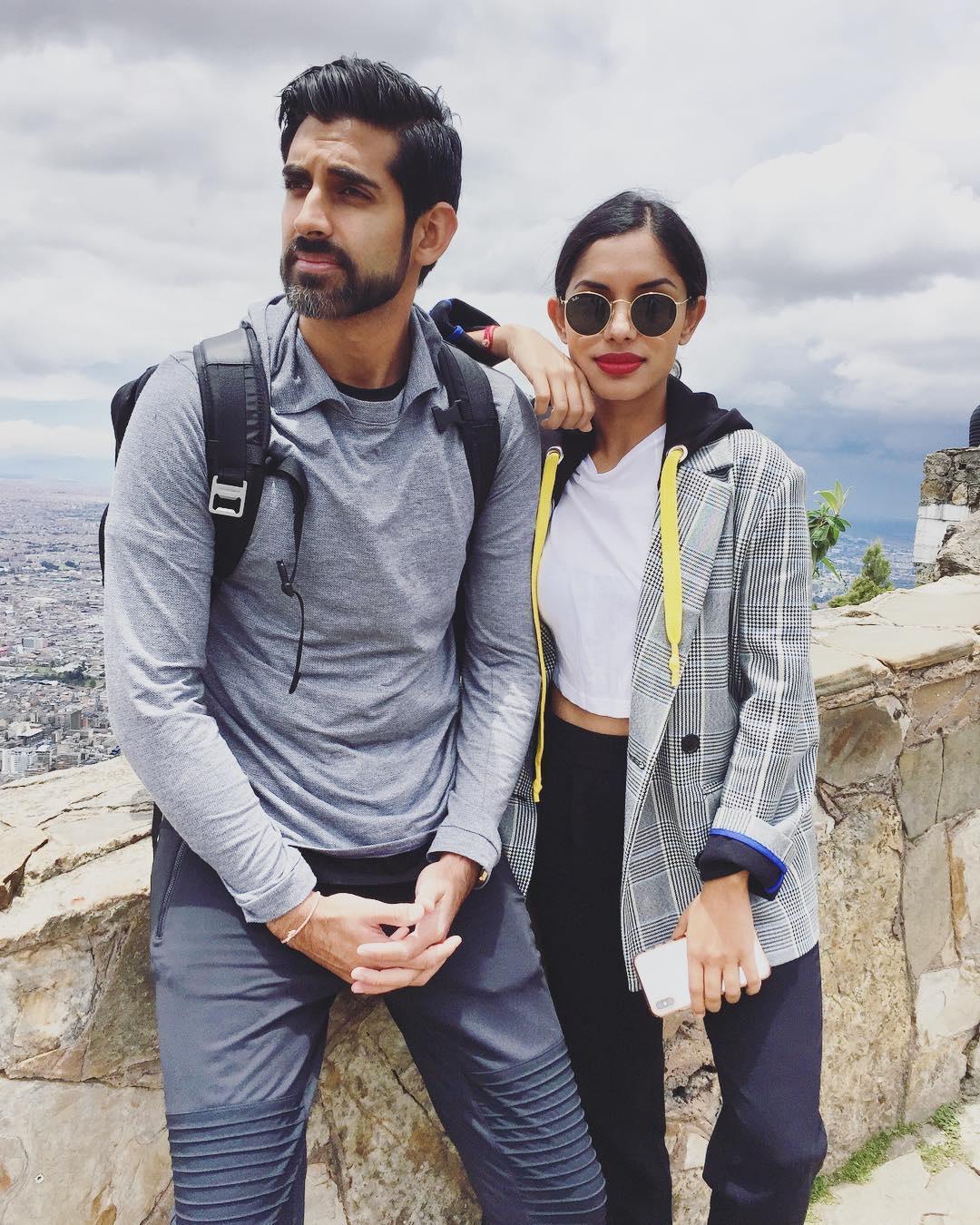 Image Courtesy: Riya Patel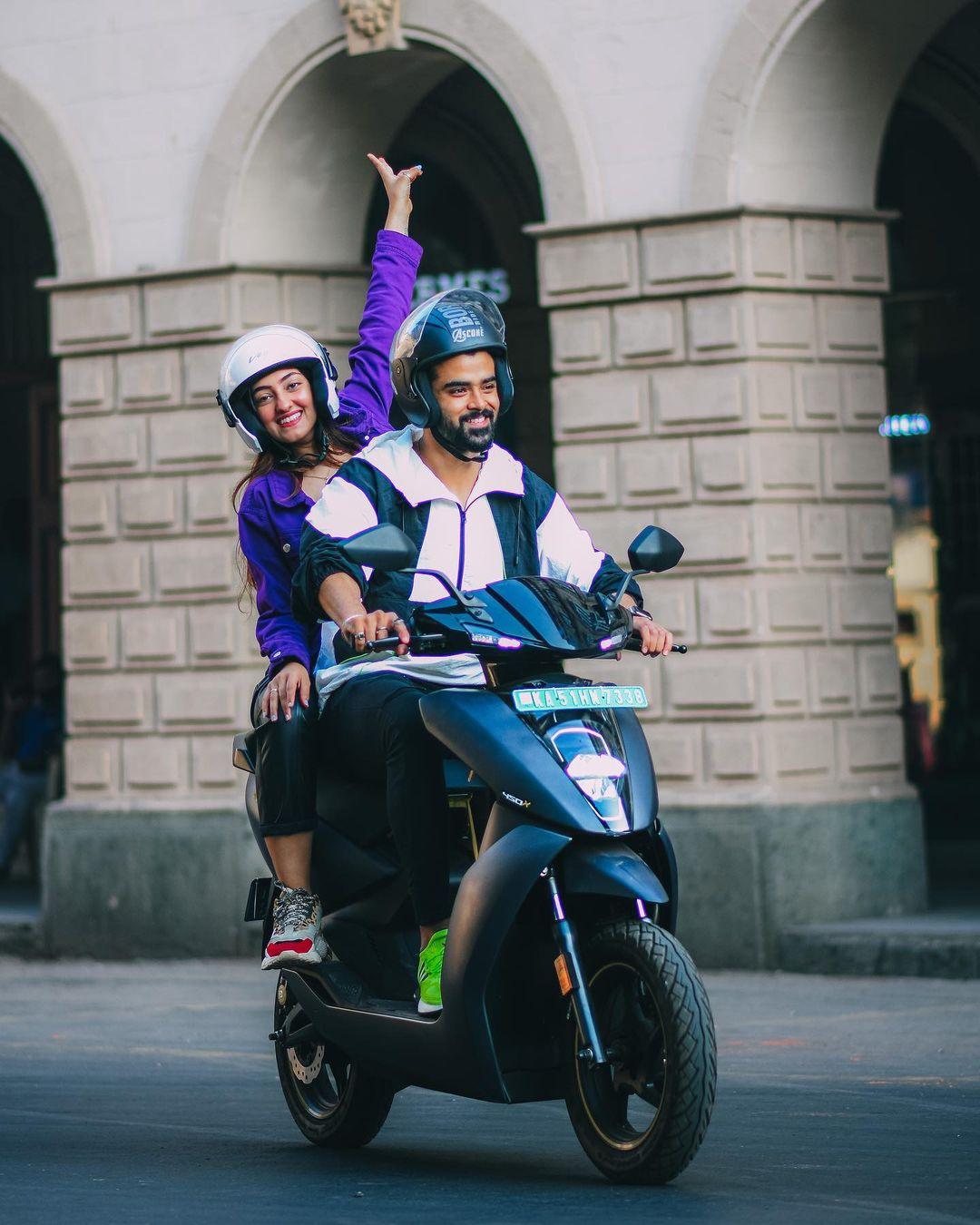 Image Courtesy: The Vogue Vanity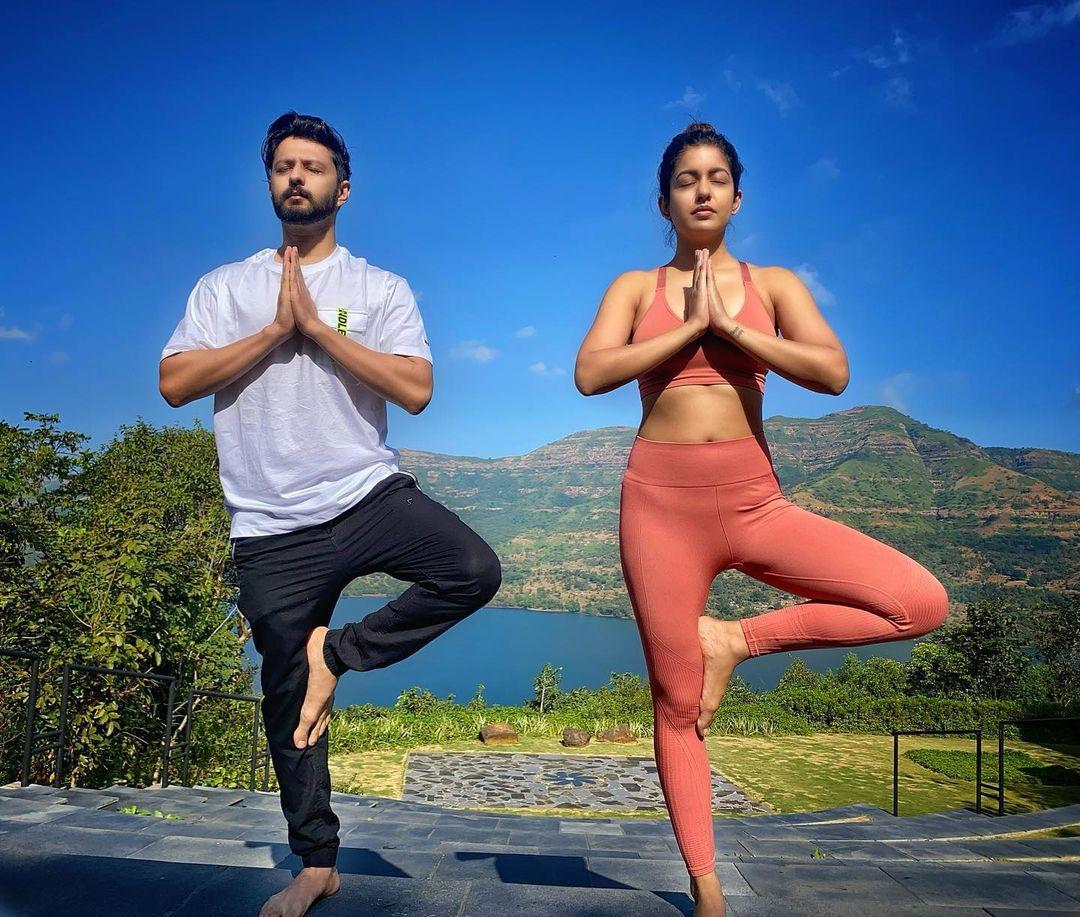 Image courtesy: Vatsal Sheth
Planning to execute some adventure on your honeymoon? Gear up your enthusiasm and honeymoon wardrobe with comfortable and active clothes. Hiking, trekking, swimming, road-tripping always welcome a wave of sportswear. Ditch your oh-so classy clothes and choose sweatshirt and tracksuits. Are you ready to roll the rock of adventure with your partner? But first, let the styling tips sink in!
To all the newlyweds planning for an adventurous honeymoon, comfy tracks, sweatshirts, over-sized blazers, backpacks, joggers, running shoe caps, and a hydrating kit will elevate your sporty look to the fullest.
You can top the honeymoon wardrobe by wearing sunnies, sports cap, and towel bands.
We know 'what to wear' is a constant and universal dilemma for everyone out there when it comes to dressing up for special occasions, and honeymoons are no different. They demand you to look as happening as ever and dress for it. So whatever your honeymoon destination may be, we got you covered.
Kick start your honeymoon planning by getting in touch with our honeymoon vendors to sail through all ordeals that may come your way.
- With words by Bhavika Vallecha