Picking Honeymoon Dresses for Couples Made Easy So They Can Have a Perfect Honeymoon Post their Wedding Saga!
Honeymoon is the time every couple looks forward to after the long and arduous wedding time, which is the norm in an Indian wedding! The following are a few types of honeymoon dresses for couples you should wear during this trip.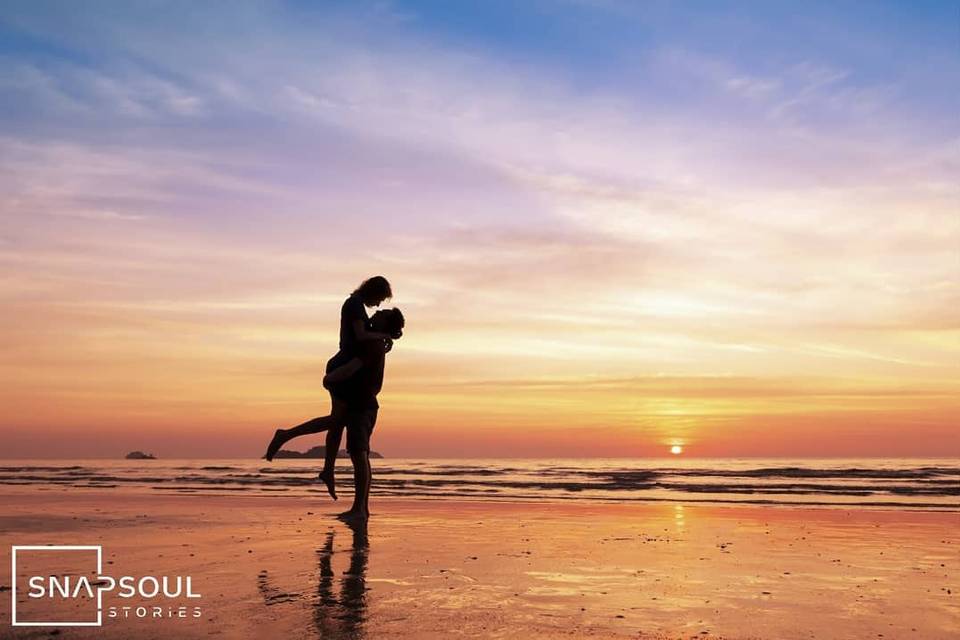 With all the glam and glimmer of the big fat Indian wedding comes the tiredness of going through the multiple events and ceremonies. Everyone loves a big wedding with all the colours, songs, dances and rituals but no one can deny the fact that till the time the complete process gets over, it does take a toll on everyone who's closely involved. The bride and the groom are the ones who have to deal with most of the ceremonies. More than the physical strain, it is the mental stress that affects them the most! That is the exact reason why the newlyweds deserve some time to just relax, have fun and spend some quality time with each other. Honeymoon time!
1. Why do you need to plan your honeymoon and its outfits ASAP?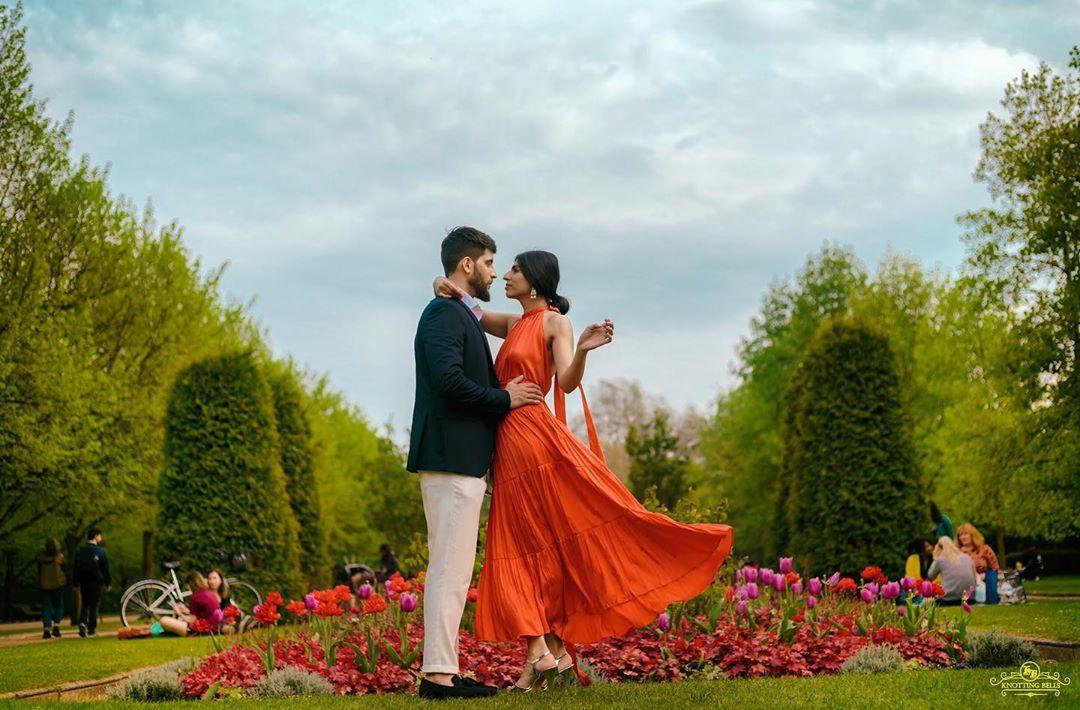 A honeymoon has a lot of perks to it. It allows the newlyweds to bond, which is necessary for people who had an arranged marriage - a huge norm in India! It allows you to have a relaxing time, away from the busy corporate lives people usually lead. Furthermore, it allows you to explore a place that is new to both of you.
Now when you talk about honeymoon dresses for couples or about what to wear at your honeymoon, people often get confused. The first tip is to dress according to your destination and the second is to wear something in which you are comfortable. If you follow these two rules, you should solve half your issues when you are confused about the honeymoon dresses for couples.
The following are a few styles of honeymoon dresses for couples along with some useful tips that would suit you and your partner for your honeymoon trip.
2. Wear comfortable clothes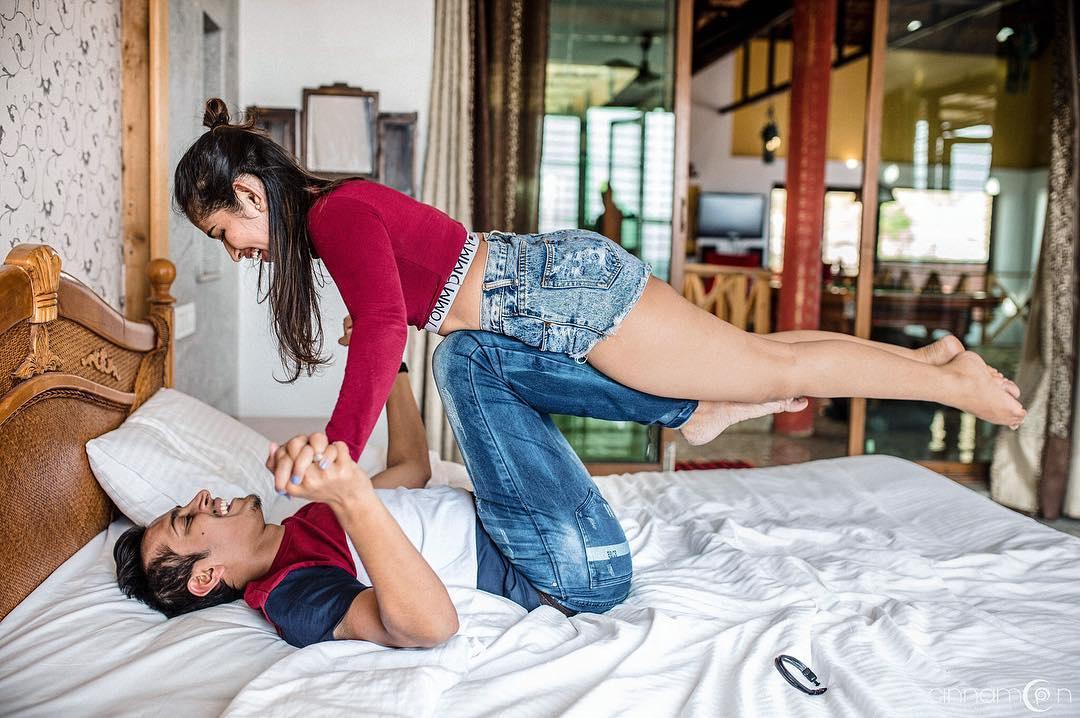 When it comes to a honeymoon, people often tend to go a bit extra in their apparel but it is not necessary. You should always wear clothes that allow you to be comfortable. It can be as simple as a pair of shorts or jeans with a tee or a casual dress. If you are in for a lot of sightseeing during hot weather, then wearing flowy clothes or shorts would be the best choice when it comes to honeymoon dresses for couples. If you are going for a classic dinner date, then it is not necessary that you wear a pair of stilettos or a gown. You may wear flats and a simple dress if that's what you are comfortable in. The idea is to be confident and comfortable about what you are wearing!
3. Go casual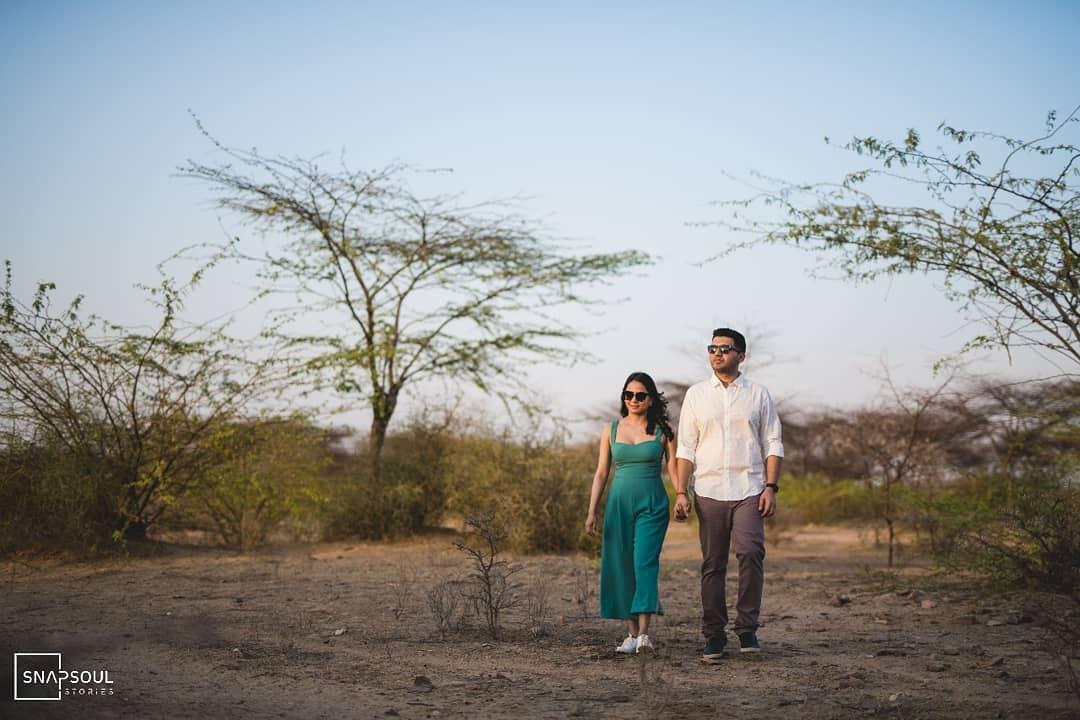 The easiest way to dress on a honeymoon is to go casual. Jumpsuit for the girl and chinos with a cotton shirt for the guy are a great combination when we think about honeymoon dresses for couples. Both the outfits are ideal for pleasant and warm conditions alike, allowing you to visit the local tourist attractions with ease. It is easy to move around in this, making it possible for you to indulge in some fun activities like a camel safari or jungle safari in general!
4. Wear a dress or shorts at the beach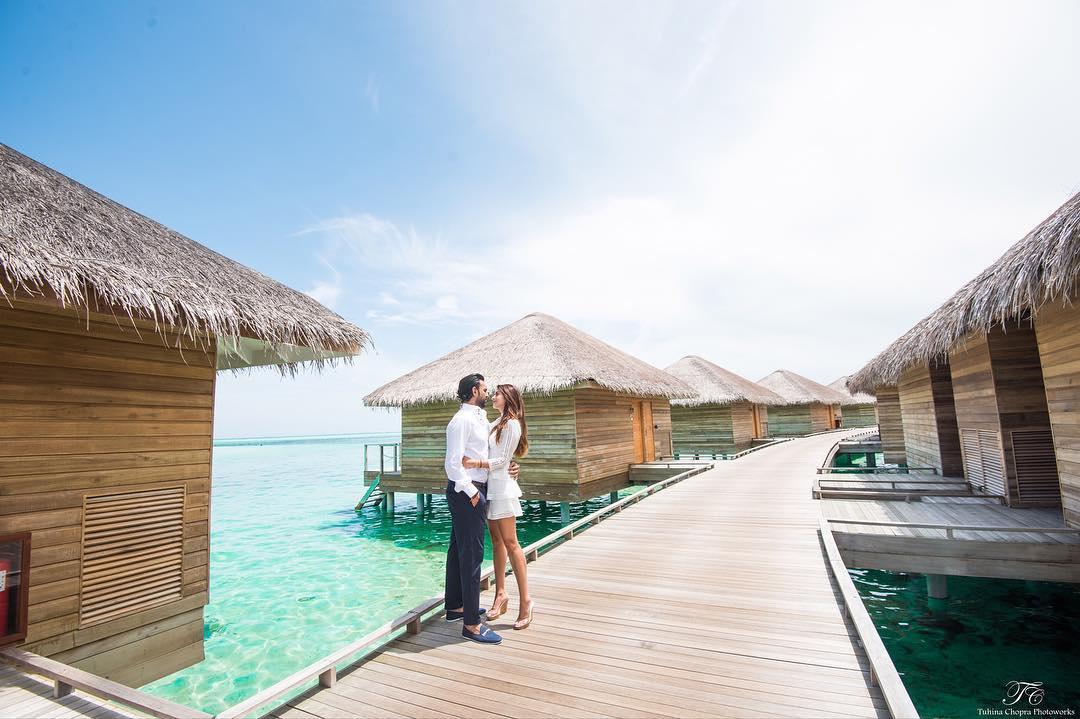 If your honeymoon destination has a lot of beaches, then the perfect honeymoon dresses for couples there would be shorts and a tee or dresses for the girl and maybe a pair of shorts and a vest for the guy. This combination is for all the fun activities that you can have at the beach. However, you can go a bit formal in your look if you are having a stunning honeymoon photoshoot.
5. Wear chic clothes in a city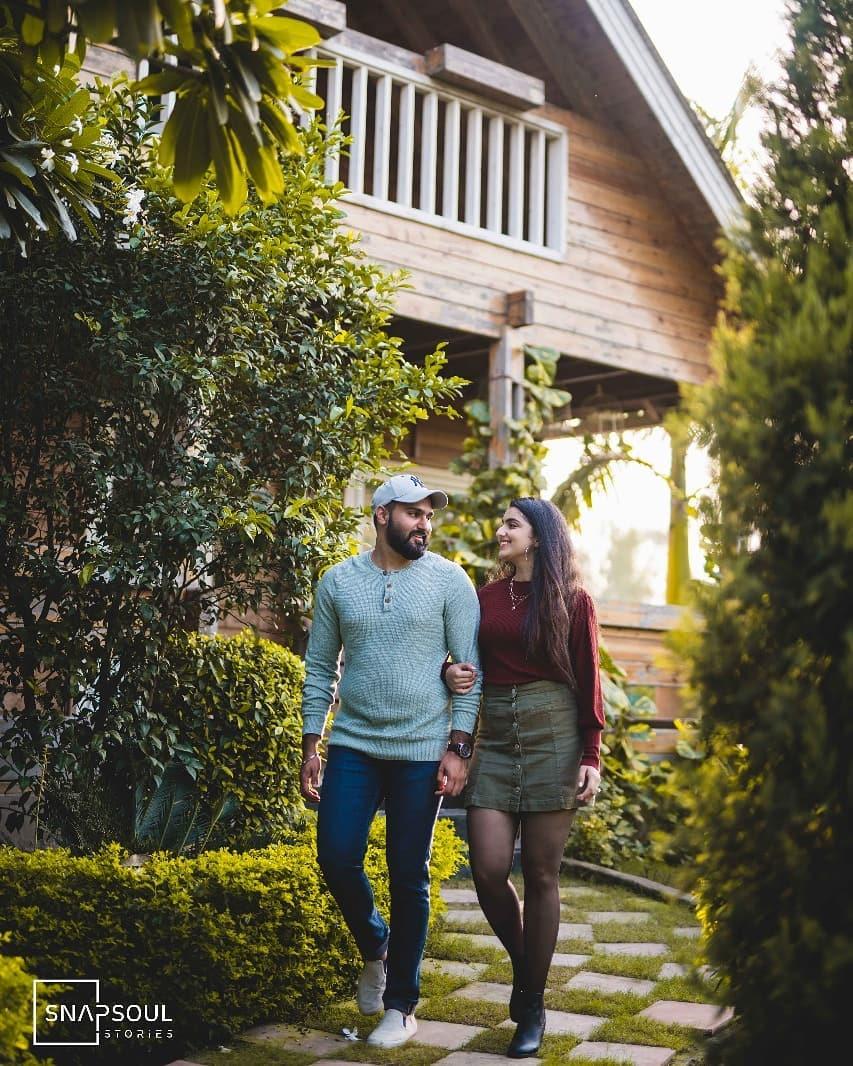 If you are visiting an urban city, then the ideal honeymoon dresses for couples would be some chic and suave clothes. You should wear urban clothes that make you look smart and let you slip into the fast-paced nature of the city. This is the ideal attire if you are visiting some city in the west or Europe!
6. Do not forget your woollens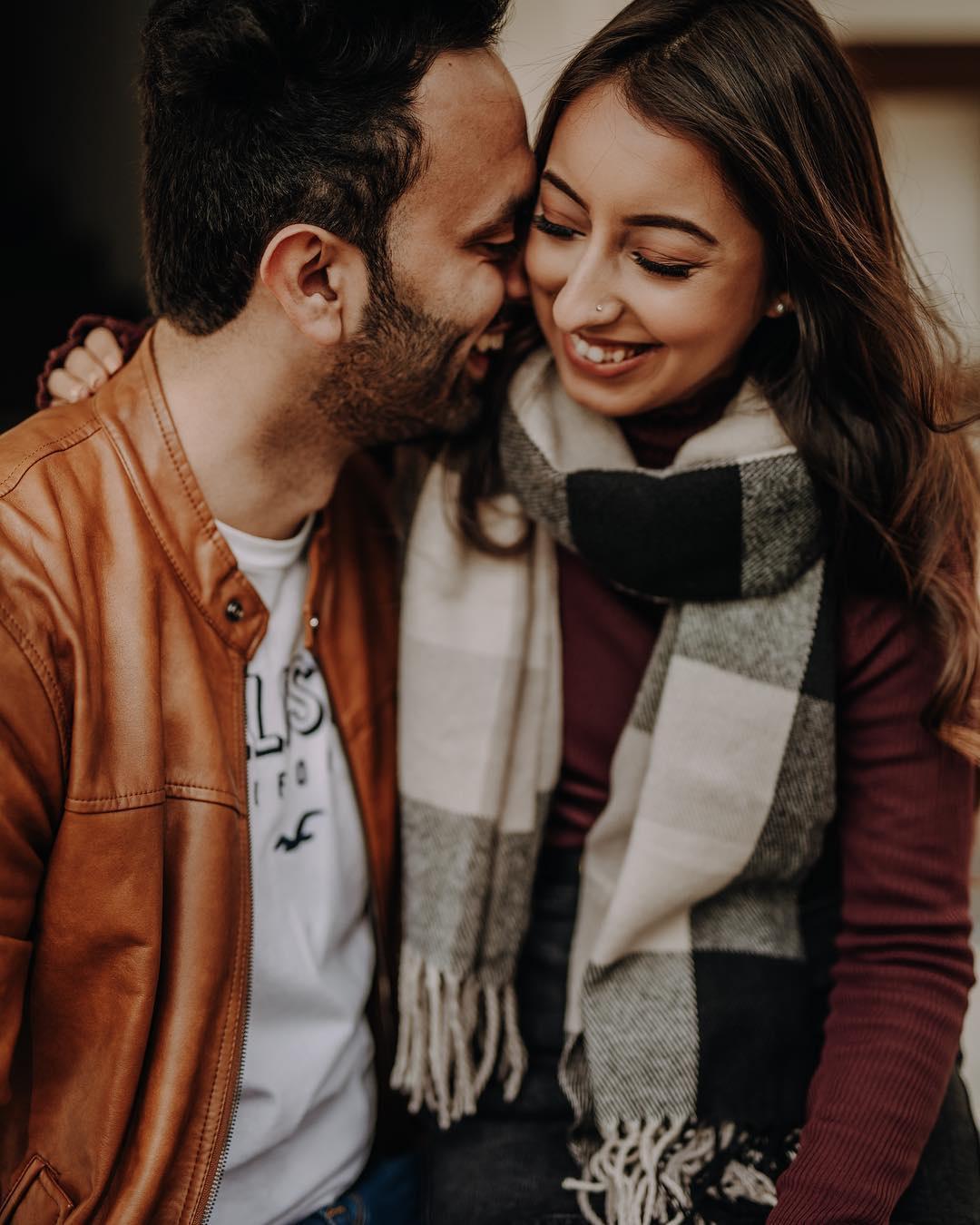 With so many hill stations being popular honeymoon destinations in India, woollen clothes are something that you do not want to forget about if you are visiting such a spot. Now, if you think that you cannot look fashionable in winter clothes, then that is a huge misconception. Choose colours like black and brown for your leather jackets. Go for similar colours for your boots as well. They'll make you look hot! Use mufflers or caps only if the weather demands it!
With an idea about the best honeymoon dresses for couples and the ways to wear them according to the weather conditions and your comfort level, it may be easy for you to choose the right clothes for your dream honeymoon trip.
For great honeymoon pictures, you can show off to your friends, and get in touch with our professional wedding photographers/videographers!