Perfect for Summer: 6 Offbeat Indian Honeymoon Destinations We Love
Bookmark this piece if you are looking to get surprised by some of the unique destinations that would be apt for an Indian honeymoon.

Got bored of those run-of-the-mill Indian honeymoon packages, which promise getaways to the beach and more? Well, if you and your partner both agree on that, you should ditch those international travel ads and choose the road less travelled by right here in India. We have a diverse country and there are parts of it still untouched, still pristine.
Make your Indian honeymoon really special by introducing each other to the side of you that no one else knows about. If you have a summer wedding and are planning your honeymoon right after, we have some rustic, some well-known suggestions for you to visit. Take a look:
Hilly Indian Honeymoon getaways for summers
Indian summer months call for a trip to the mountains. But how do you make your Indian honeymoon to stand out from the rest of the vacations you have been on and will go for? These summer honeymoon destinations have something hidden in store for all. Let's explore:
1. Kashmir, Jammu & Kashmir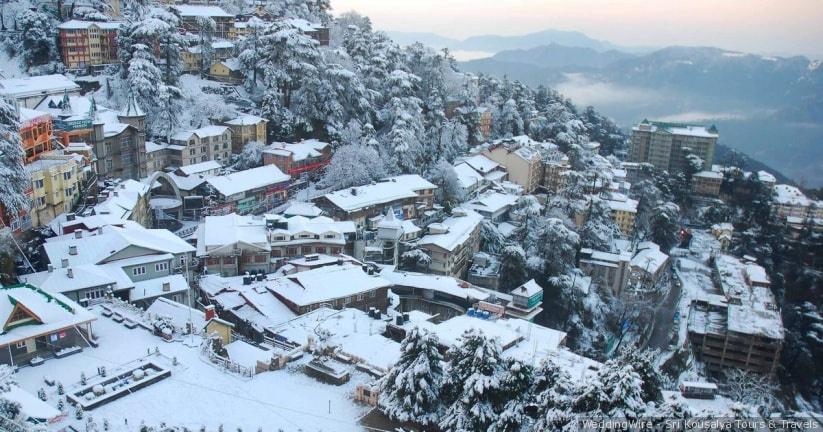 For a quaint, secluded and other-worldly experience on an Indian honeymoon, you should book yourself a trip to the Kashmir valley covering Gulmarg, Srinagar and Pahalgam.
Things to do - Experience the mystique of houseboats in Dal lake, click lots of pictures in the gondola lift at Gulmarg and revel in the beauty of lush green pastures at Pahalgam.
Steal a moment here and there while you find out what simplicity of life can evoke in you. Sharing such moments will bring you together and strengthen your bond.
Days involved - 4N/5D to 8N/9D
General inclusions - Srinagar, Pahalgam, Gulmarg, Dal Lake, Patnitop
Average cost - ₹17,000 to ₹28,000.
2. Mukteshwar, Uttarakhand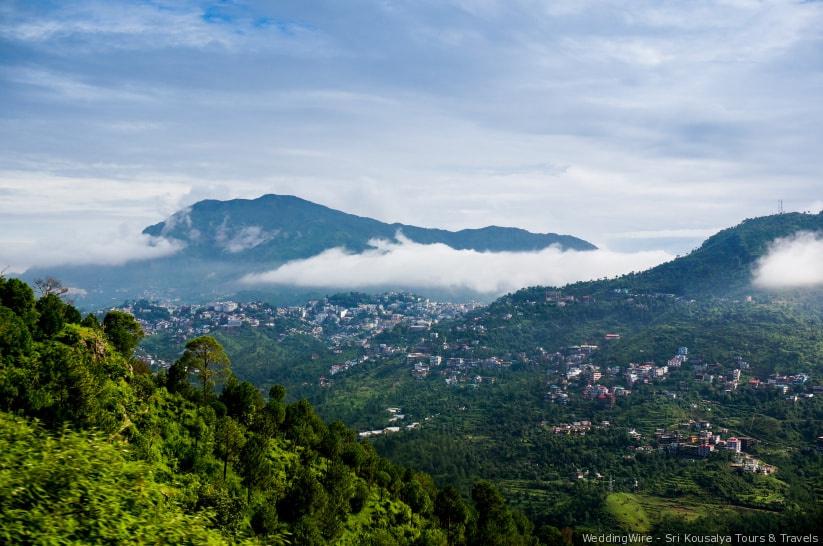 Imagine how romantic a trek would become when it would end in sleeping in the arms of your love under the starry night sky amid the wilderness. That and astonishingly picturesque views of the Himalayas is what Mukteshwar offers.
Things to do - Shoot photos and videos of each other while you spike your adrenaline by indulging in activities like paragliding and rock climbing. Even bird watching can be an activity you do together at this summer honeymoon destination.
Days involved - 4N/5D
General inclusions - Nainital, Mukhteshwar and Corbett National Park
Average cost - ₹25,000
3. Cherrapunji, Meghalaya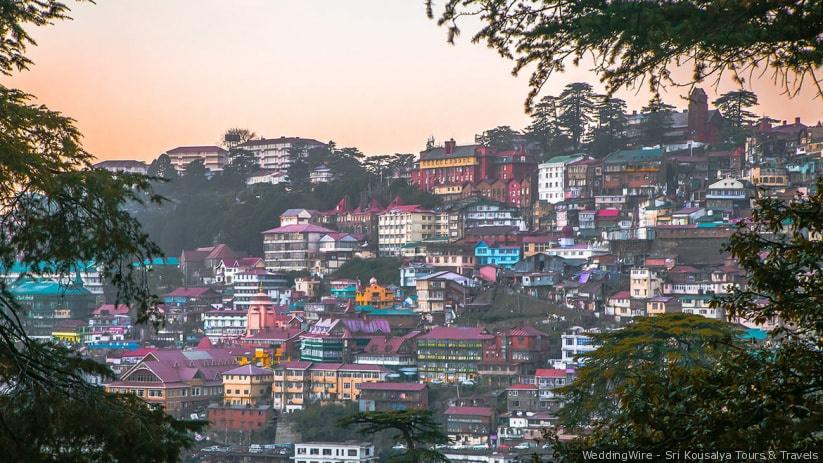 It might seem odd for Cherrpunji to be on the Indian honeymoon destinations list but hold on. It is one of the most unique places to visit in summer. If you're a monsoon lover, you will enjoy the thick clouds, rain and mist. Capture each other's sweet, candid, fun and embarrassing moments in your honeymoon pictures while they pose around Seven Sister waterfall and Nohkalikai falls.
Things to do - Do not forget to walk the famous UNESCO heritage site, Double Decker Living Root Bridge. Find out what makes the limestone cave, Mawsmai caves so appealing to the history lovers.
Days involved - 3N/4D to 5N/6D
General inclusions - Guwahati, Cherapunji, Nongrihat, Mawllynnong, Mawphlang, Lad Mawphlang
Average cost - ₹5,999 to ₹27,800.
4. Munnar & Devikulam, Kerala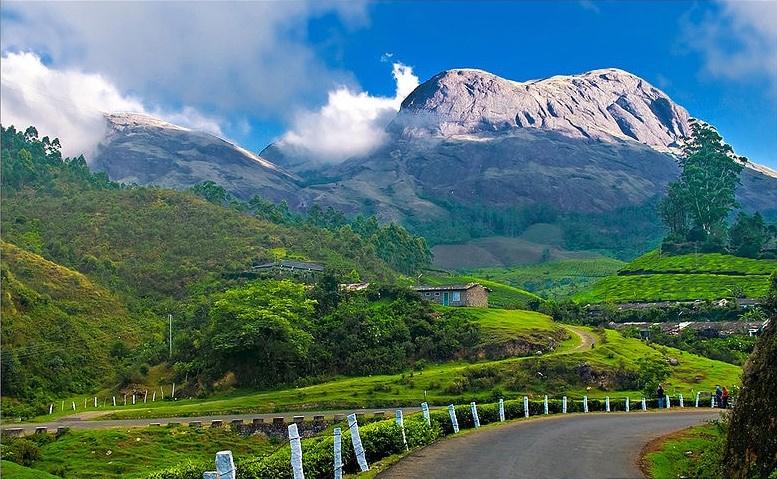 Already a popular Indian honeymoon destination, Munnar exemplifies the natural beauty of tea plantations. And just 5 km away lies Devikulam, named after a lake, with even more enthralling views. You can indulge in leisurely activities like horseriding and cycling, even mountaineering is available for the adventure seekers.
Things to do - Spend a night in a treehouse and find out what a bird feels like waking up surrounded by trees. Go visit Athirapally waterfall, relax by the serene Mattupetty Dam and follow the first rays of the sun from Pothamedu View Point. If you are a wildlife enthusiast, you will love a trip to the Eravikulam National Park.
Days involved - 3N/4D to 5N/6D
General inclusions - Guwahati, Cherapunji, Nongrihat, Mawllynnong, Mawphlang, Lad Mawphlang
Average cost - ₹5,999 to ₹27,800.
5. Chandoli National Park, Maharashtra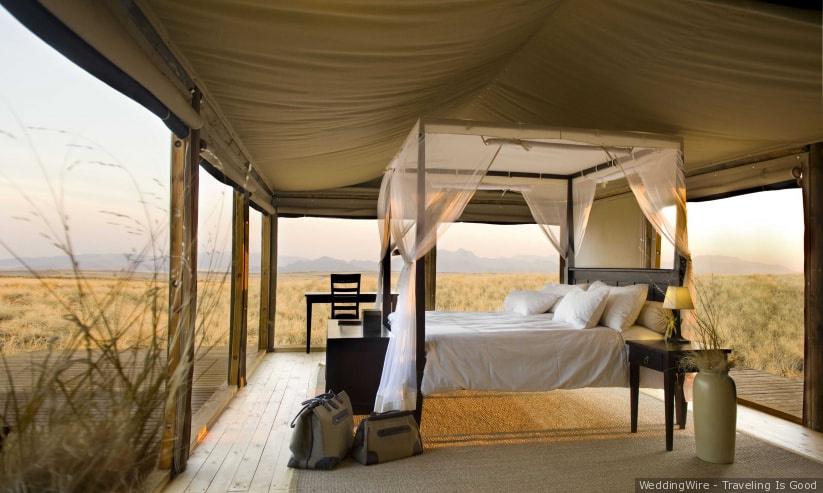 Wanderlust will take the wilderness lovers to Chandoli National Park, a World Heritage Site. From spotting Bengal tigers, leopards, sloth bears and Indian bison among others to spending a relaxing day bird-watching, you will be free to get lost in each other's company on your honeymoon. The park is also known for Prachitgad and Bhairavgad forts and treks.
Things to do - Go for boating in the tranquil Tulsi lake. You can even road trip from Mumbai or Pune and then seek comfort in one of the luxury resorts located here.
Days involved - 1N/2D to 2N/3D
General inclusions - Trip around the park, stays nearby
Average cost - ₹10,000
6. Leh & Ladakh, Kashmir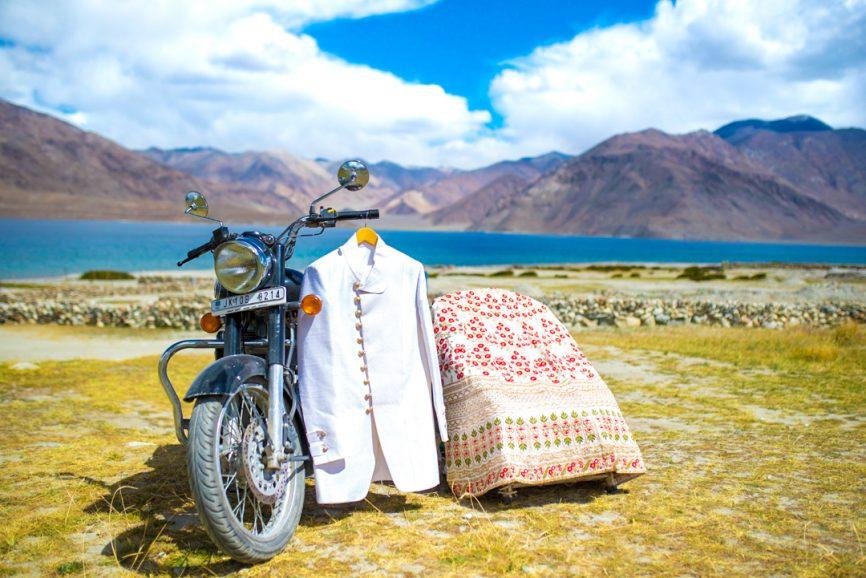 The Leh and Ladakh experience, popularised by bikers striving for the far, wild and beyond and the tourists trying a hand at connecting with themselves, is now fast becoming a popular honeymoon experience. Add this Indian honeymoon destination to your experiential sketchbooks as you connect with each other in this great, far beyond.
Things to do - Take a road trip to Leh and Ladakh, spot snow leopards, pray and meditate at a monastery and take in the untouched atmosphere. Head to the Sham valley, camp at Nubra valley and take memorable photos with each other at the Pangong lake or the Indus Zaskar river confluence.
Days involved - 5N/6D to 6N/7D
Average cost - ₹43753
When going for your honeymoon, ensure that you have everything you need. The best way to do that is by creating a packing list beforehand and be prepared for any kind of weather you might have to face at your summer honeymoon destination.
Have some more suggestions of your own? Write to us in the comments below.
* Price estimates were taken from MakeMyTrip. Travel Triangle and Thrillopedia