Places Around Delhi That Are Ideal for an Isolated & Romantic Honeymoon
Finally, started planning the long due honeymoon & looking for places around Delhi? Here is a list of destinations handpicked for an unforgettable isolated honeymoon for you!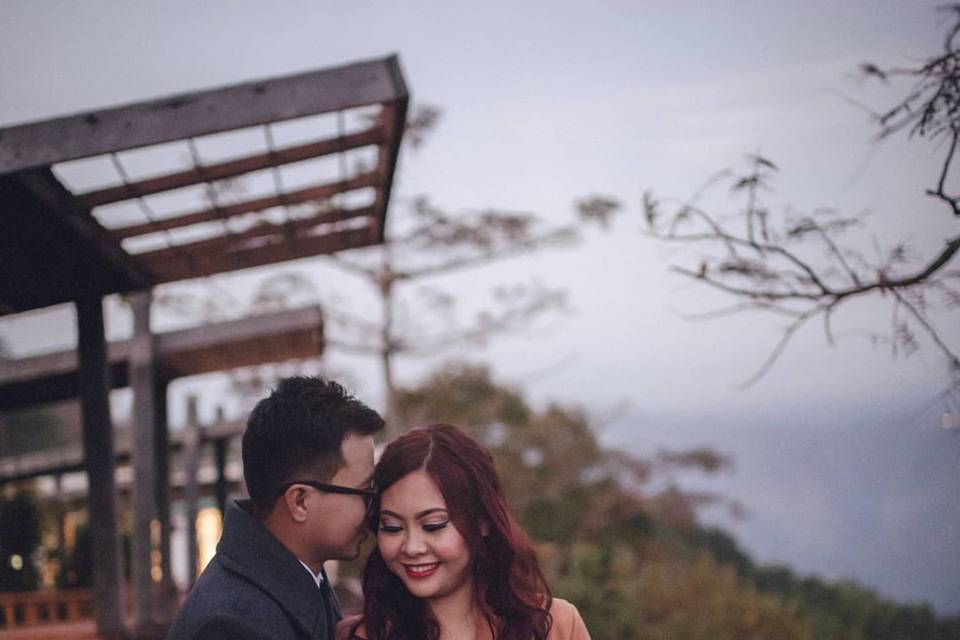 The COVID-19 outbreak early this year has affected a lot of celebrations that were planned in 2020. The wedding industry has also seen an inevitable impact of the pandemic where shifts happened drastically. From big fat Indian weddings to intimate weddings, late-night ceremonies to small day weddings, destination weddings to finding places where you can host a small wedding - the wedding industry has seen it all in a short phase of just 6 months.
While many couples tied the knot in their living rooms or hosted their Anand Karaj ceremony in their backyards, many others have had to postpone their weddings according to the auspicious 2021 dates or dates that have been recommended by WeddingWire India. There were also couples who had to postpone their honeymoon plans indefinitely.
For all the couples who had to postpone their honeymoon owing to the pandemic that quickly made its presence felt through the first half of the year, there is good news. While travel bans had been in practice in almost all parts of the world, these restrictions are being slowly and steadily eased for the people to be able to relish their travel diaries instead of living in throwbacks. Even better for couples living in the National Capital Region with their favourite hill station, Himachal Pradesh, relaxing lockdown norms for welcoming travellers again. For starters, you do not need a COVID test to enter Himachal Pradesh now, the requirements of hotels & Airbnbs might differ from property to property.
While taking a flight might be iffy even now especially to visit other countries, there are picturesque places around Delhi for you to celebrate a cosy, romantic yet isolated honeymoon. The best part is they are all just a drive away and you can opt for a road trip in your own car to take some extra protective measures.
So, if you are one of those couples who would love to go for an isolated honeymoon in someplace near Delhi and escape the city lights for a while, we have got you covered. Here are the names of some of the places around Delhi for an isolated honeymoon handpicked with love for you.
Quaint & Serene Almora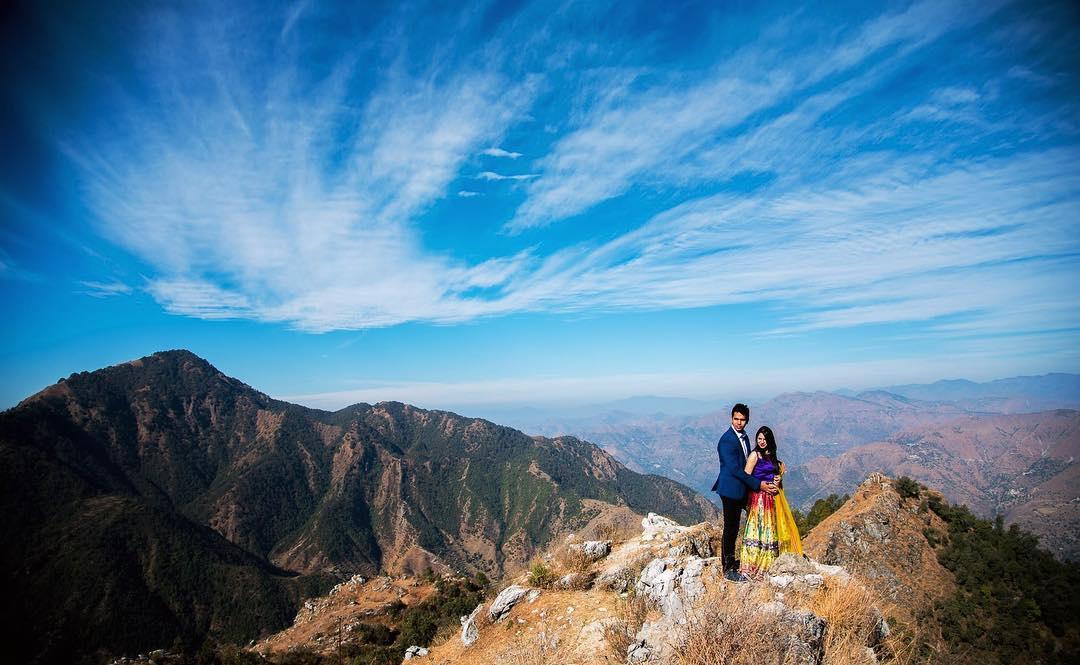 A drive of 360.9 km by road will take you to a beautiful and quaint town of Almora in Uttarakhand. Known for the cultural diversity and the lush hills that surround this little town, this bewitching stop is known for its divine natural aura. Not only known for a sight for the sore eyes, but Almora is also famous for its rich cultural heritage, unique handicrafts and delicious cuisines, thus claiming its name as the cultural capital of Kumaon.
You'd want to book a stay with big glass windows that can give you a wallpaper view right from the moment you open your eyes.
Royalty At Its Best, Jodhpur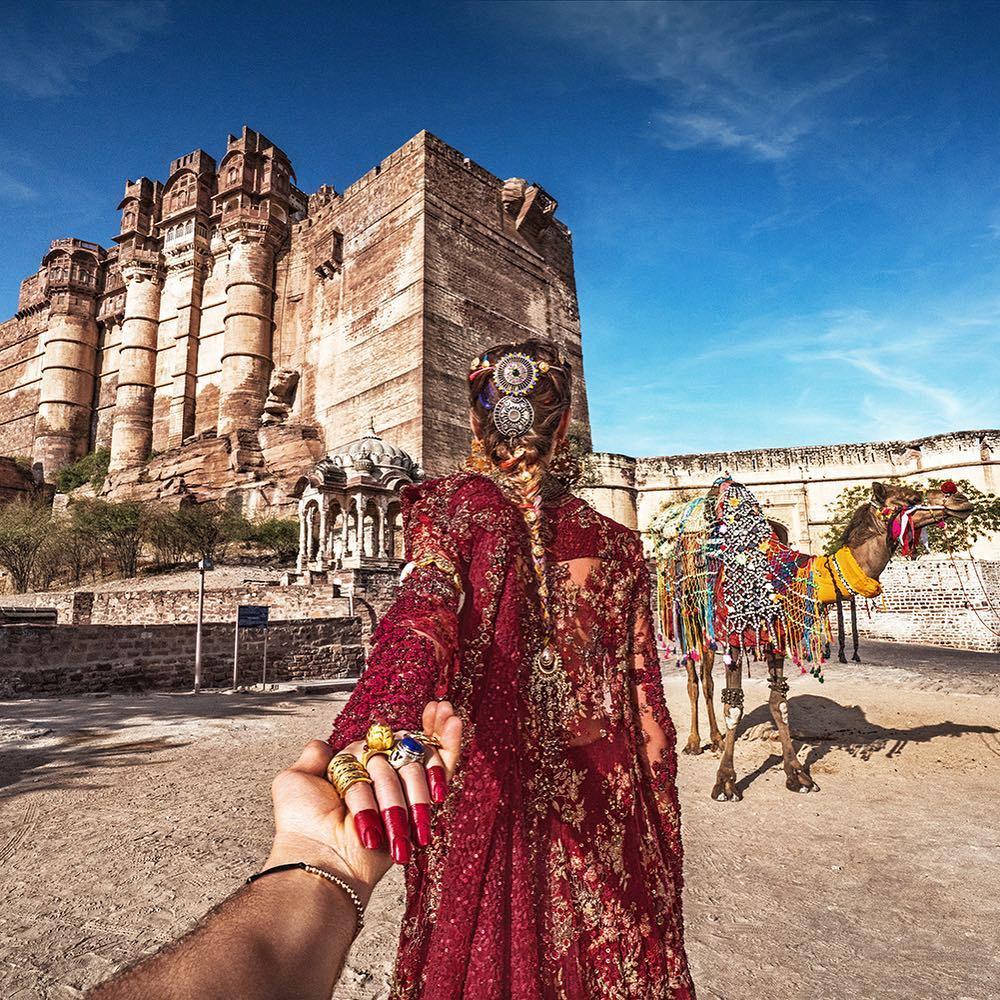 Image Courtesy: Murad Osmann
A drive to Jodhpur takes about 11 hours approximately. However, once you have covered this 621 km by road you will find yourself in the most majestic city of Rajasthan. This former princely state boasts of magnificent royal architecture at its best with the Mehrangarh Fort, Umaid Bhawan Palace and other monuments built by the Maharajas.
The city is painted in the most iconic shades of blue and white and this homogeneity when seen from the 15th Century Mehrangarh fort, it will be hard to blink. Make sure to carry some flowy gown or Anarkali suits & dresses to your honeymoon to capture some "royal" pictures. Did we mention the amazing Dal-Bati-Churma and Pyaz ki Kachori on the go? A must-have!
Adventure in Snowclad Auli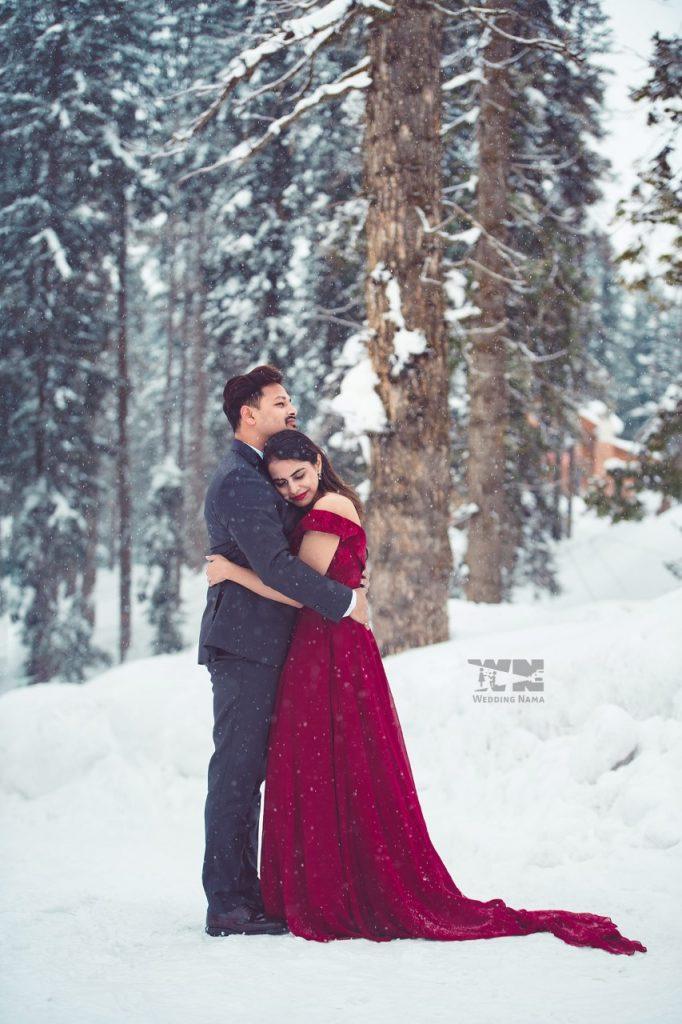 If you love snow and adventure, the perfect spot for your honeymoon around Delhi has got to be Auli. Located in the Garhwal Hills of the Himalayas in Uttarakhand, it takes about 10 hours to reach by road. The best time to visit Auli would definitely be peak winters when the snow-capped mountains are ready to welcome you for some A1 skiing experience.
Surrounded by the age-old oaks that stand tall in the coniferous belts surrounding the town, Auli is known for the numerous ski resorts that will provide you with the best experiences. You can also opt for a cosy homestay and make your honeymoon an unforgettable one full of warm cuddles and hot chocolate shakes!
Romantic Evenings at Kasauli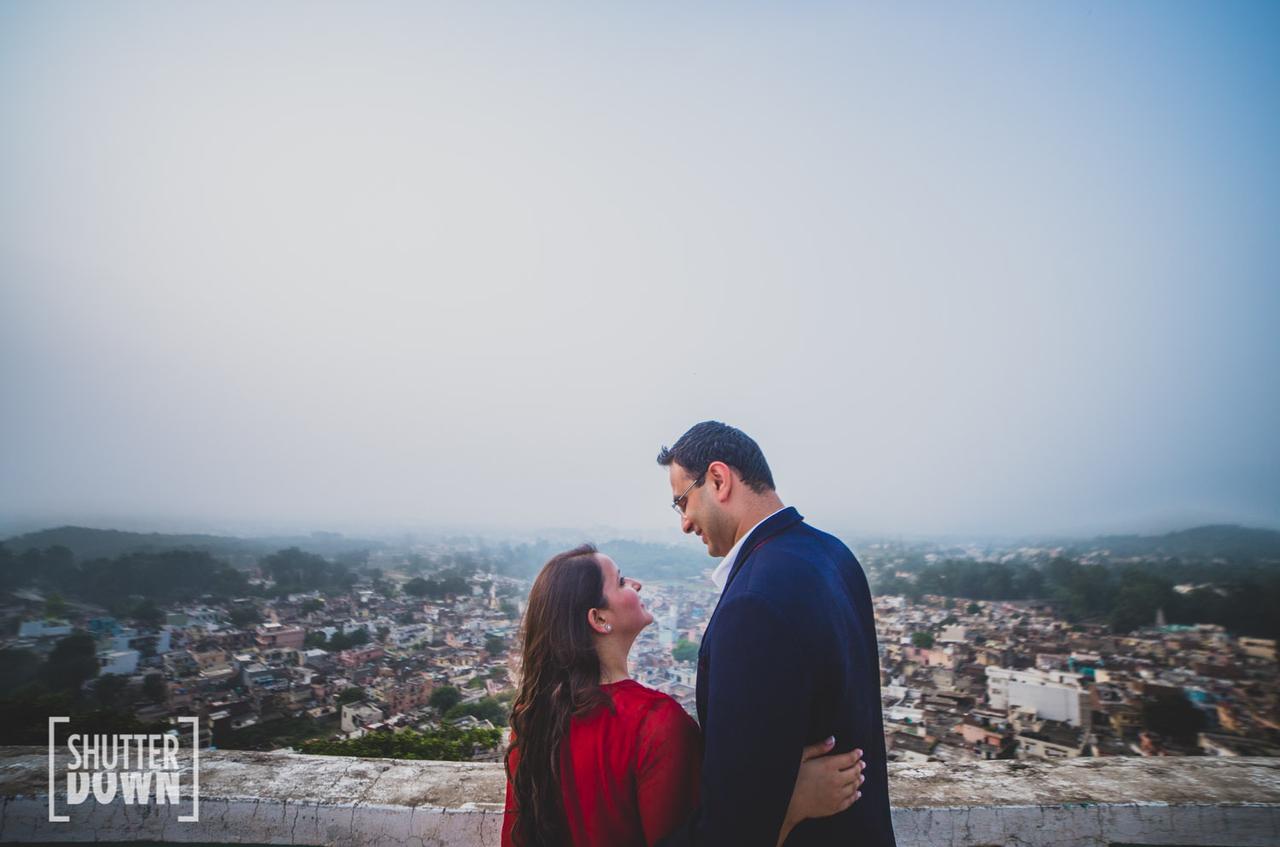 If you want to avoid driving all night to reach your honeymoon destination, yet enjoy the serenity and romance that hills have to offer, Kasauli is THE place for you. Just 287 km away, this town in the foothills of Himachal in Solan. Kasauli is an old and sophisticated cantonment region and is home to gabled colonial-era houses, orchards and green-roofed Christ Church, dating from the mid-19th century.
The Gilbert Nature Trail winding up through the lush green forests in the outskirts will flaunt some rare bird sightings and is a paradise for nature lovers. You can dig in some bun samosa at the Mall Road or find yourself falling in love with the street food Kasauli has to offer while you bask in the peace of this beautiful and serene town painted in green.
Switzerland of the East, Khajjiar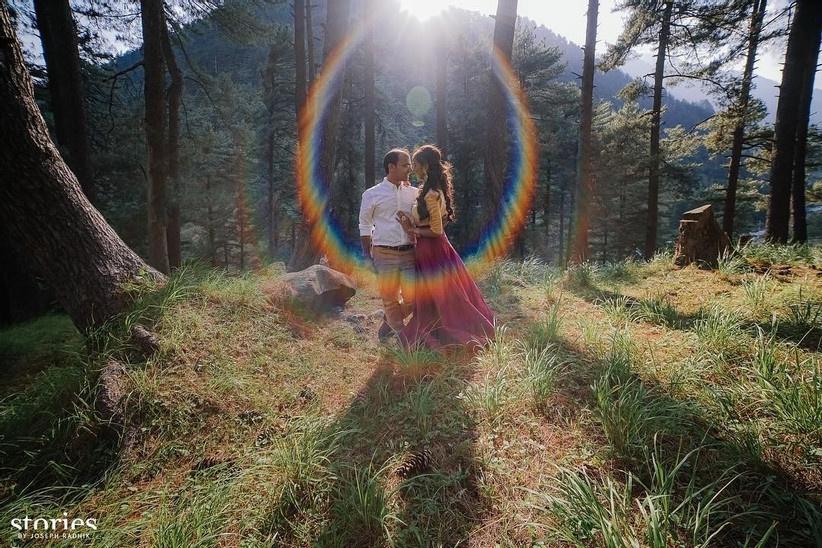 Image Courtesy: Stories by Joseph Radhik
Did we not fall in love the very first time we heard the song Mae Ni Miriye? And when Mohit Chauhan said "Chamba kitni dur" the lyrics hit a different note within us. Well, Khajjiar is known as the mini-Switzerland of North India and is located a few kilometres from the town of Dalhousie in Chamba District. It is a good drive of 591 km through the dwindling oak trees and lush green pastures with the blue skies peeping through the canopy now and then. The rolling pastures and lakes along with the conifers are like therapy for the soul.
The town of Khajjiar is surrounded by green meadows and dense forests and is sure to bring out the best of romance between you and your partner. Walk hand-in-hand through the peaceful greens and maybe take a picnic basket along for a cute lunch by the countryside.
The Aromatic Land of Tea Estates, Palampur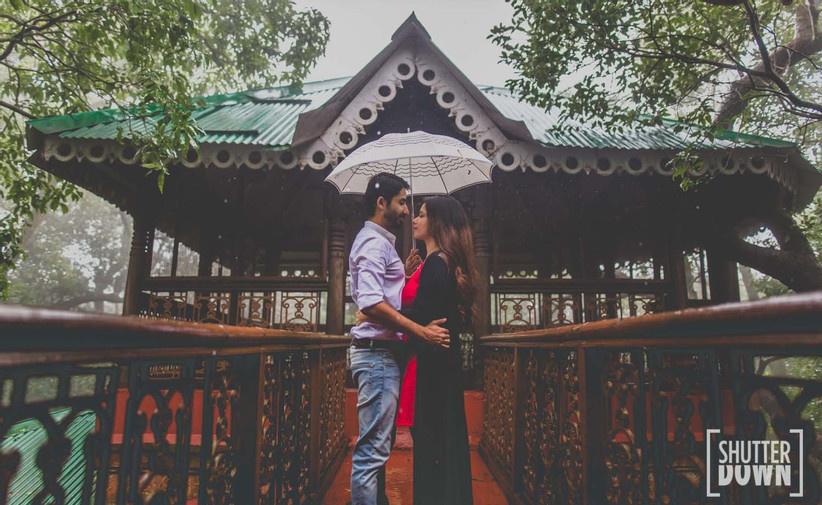 484 km away from Delhi, this northern land of tea is an aromatic honeymoon destination for the newlyweds to start off on a beautiful note. Another picturesque destination in the Kangra district of Himachal, Palampur has breathtaking sceneries and enchanting waterfalls to offer apart from the obvious majestic forests and the refreshing tea estates.
Build-in 1929 the adorable Palampur Railway station is now a part of the UNESCO World Heritage and stand in all its glory - another must-visit in this dream town. Bringing the vintage vibes, this hill station is blissful for honeymooners who like it calm and isolated without much touristy jazz.
Green Panorama of Chail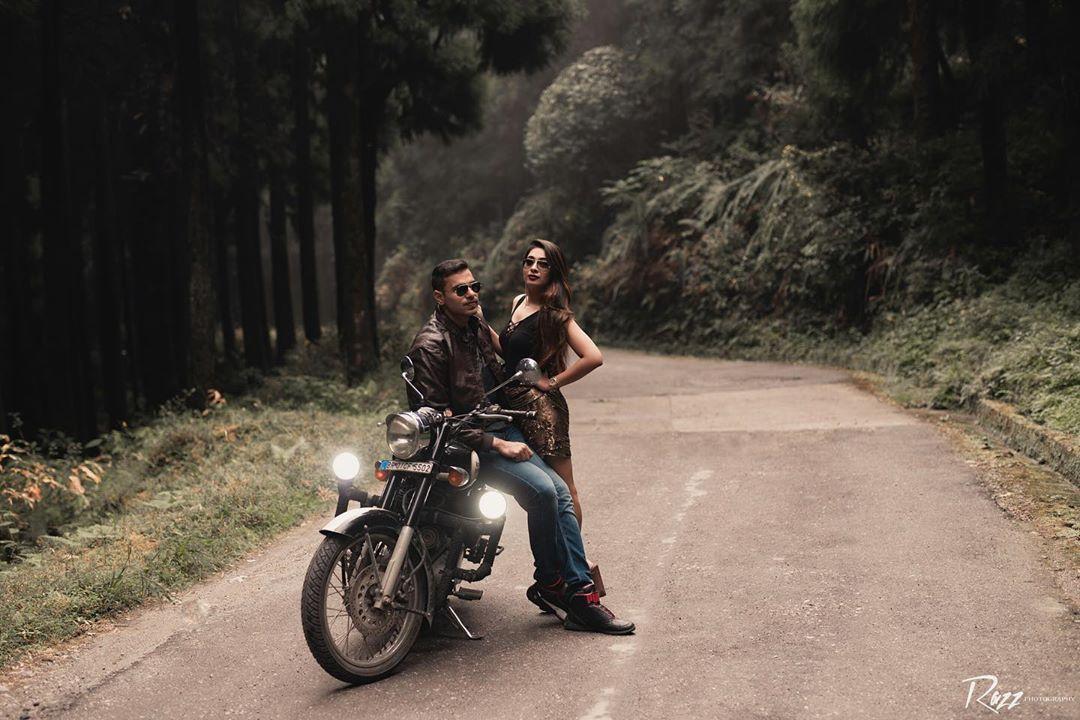 Sometimes the big concrete jungle of the capital might feel daunting, especially when you had to cancel your honeymoon plans to stay put watching Netflix and basking in the heat of the city. However, this hill station located 335 kilometres away from the NCR is a blessing. The Chail Palace that was built as a cool retreat from the hot summers in the plains by Maharaja of Patiala is a well-kept heritage site that boasts of mind blowing architecture. You must take a walk through the royal monument if architecture interests you!
Apart from this, typical of the Himachal towns, Chail is a beautiful town full of lush green stretches of forests. The fresh air and just perfect weather make it a retreat that is perfect for your honeymoon.
The Secluded Beauty, Jibhi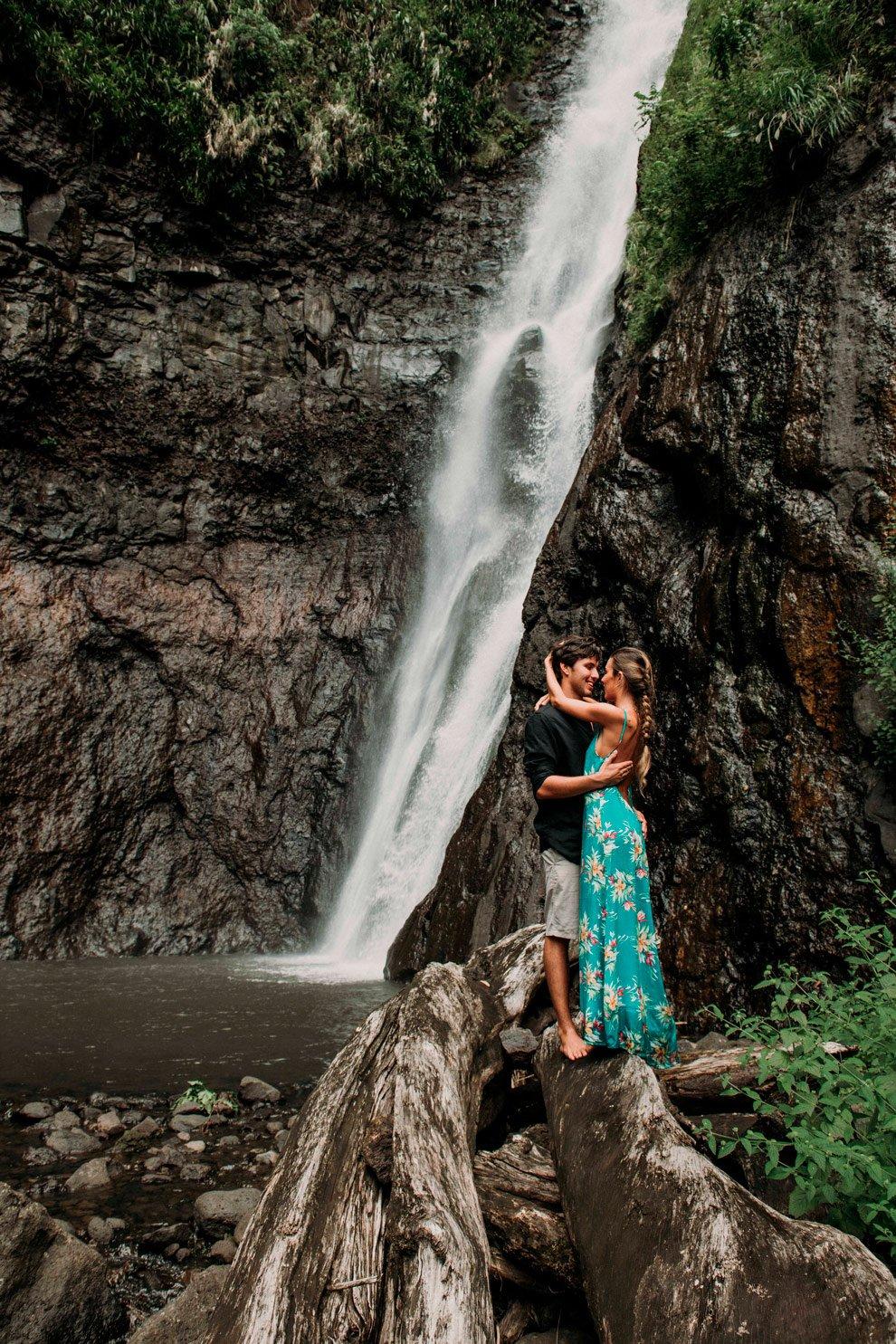 Image Courtesy: Marc Gerard Photography
It is a little farther than the places mentioned above. Jibhi is a drive of 494 km by road and even though the distance might seem a little too much when we say it out loud, the place is every bit worth it. This place is not yet a commercialised tourist spot in the Himachal and therefore we guarantee complete seclusion. The hamlet of Jibhi is located in the Tirthan valley with dense pine forests, surprisingly placed waterfalls and age-old temples to look forward to.
For the honeymooners who want to stay put or maybe go for a secluded walk into the forests and take a dip into the waterfall with no industrialisation and commercial tourists taking a million pictures right next to you - Jibhi is the perfect place for your honeymoon. The cosy home stays and the Pahadi food made by the locals is something you must look forward to. Jibhi is nothing short of a visual treat!
Tranquil Village of Ramgarh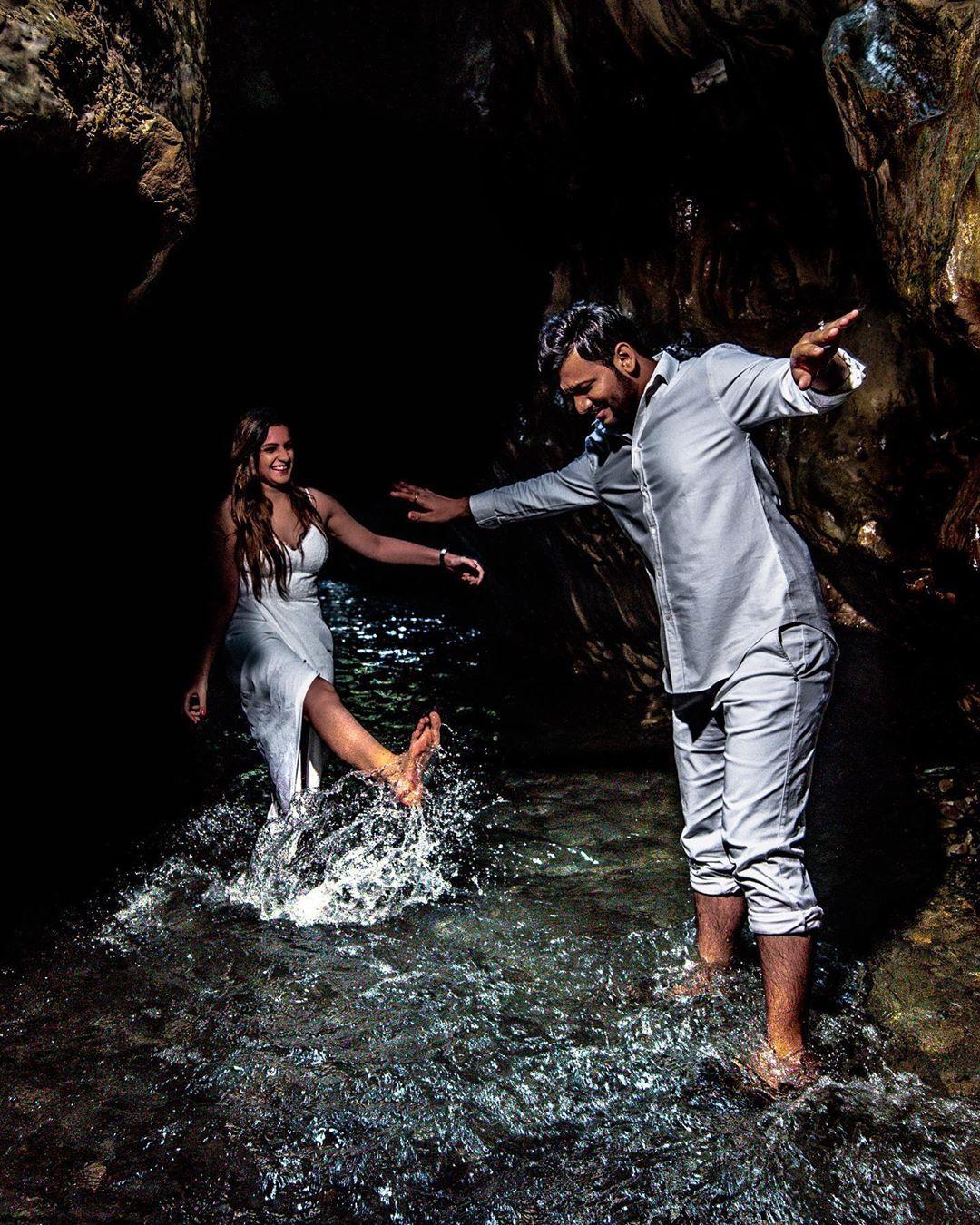 Just 332 km away from Delhi by road, Ramgarh is another hill station in Uttarakhand that falls on the way to Mukhteshwar. Ramgarh is a secluded village that promises an unobstructed view of the Nanda Devi hills and other Himalayan mountains while offering you breathtaking orchards everywhere. If the season is right, you might be able to pick some fresh peach and plums or apples and apricots from orchards right by the roads.
The fresh-made local jams are a hoot! Known as the Fruit Bowl of Kumaon, Ramgarh has a lot of untouched trails for you to explore. Apart from this, the villages in Ramgarh are also homes to handlooms and handmade jewellery that you can bring back to your families as a souvenir.
Mesmeric Views from Nag Tibba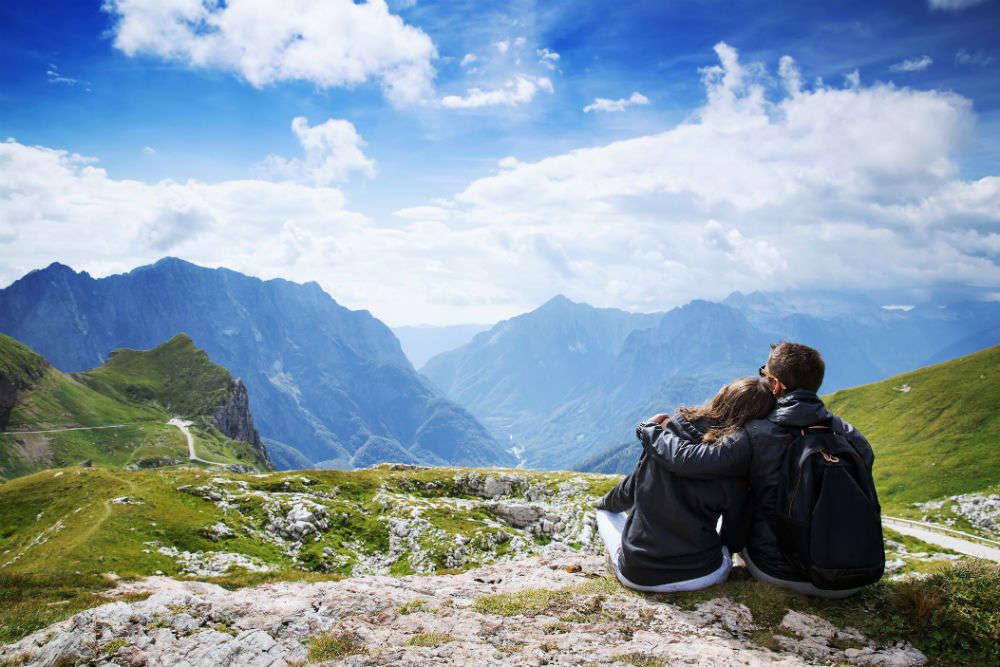 Image Courtesy: Pinterest
With a 100 degree view of the lower Himalayan ranges and a breathtaking view of the sunset, Nag Tibba is a 363 km drive. However, if you take any public transport like buses or taxis, you might have to change the vehicle at Dehradun and take a cab ahead. Nag Tibba is an ideal place for couples who love to trek. With a 16 km trek covered in 2 days, this is one of the most serene viewpoints that Uttarakhand has to offer for the lower Himalayas.
Watching the sunset from your camps while enjoying some hot Maggi and masala chai has got to be one of the perks of this place.
The Warm Hammocks in Grahan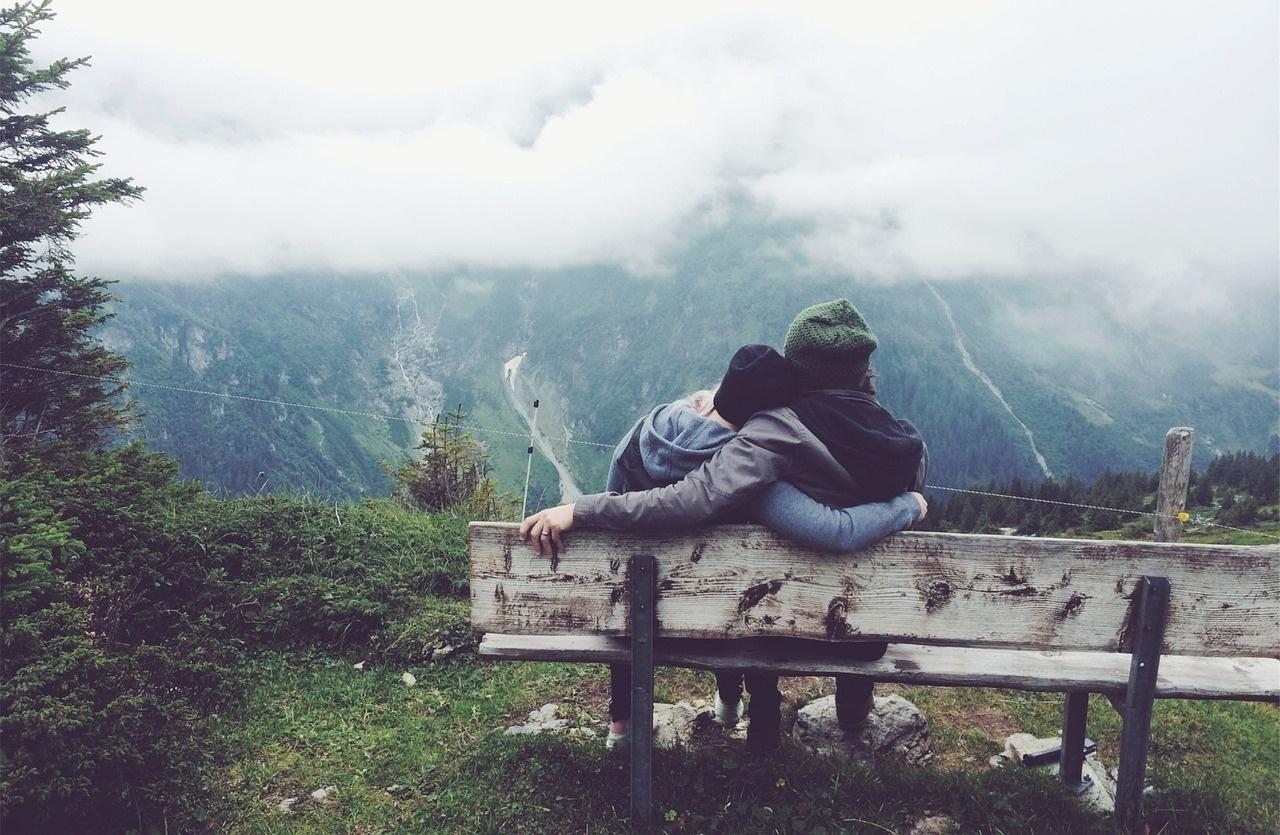 Image Courtesy: Needpix
Known as the home to the Israelis only a few kilometres away from the hippy town of Kasol, Grahan is an alluring village. It is an off-road hike from Kasol with a decent gradient easy to walk for all. You can drive to Kasol and stay the night at some beautiful hotel and move out the next day for Grahan. It is one of the lesser-known places and this makes it all the more beautiful. Nature at it's best and snow-clad paths in winters, Grahan has a lot to offer. From Israeli cafes that add to your aesthetic to an adorable dog that is sure to follow you, you'll have your unforgettable honeymoon story come true here.
Grahan Village has no Internet and no cellular network. Imagine all those times you wished for your partner to get over of their phone? It is going to be absolutely true here. A paradise for nature lovers and an escape in its truest sense, this village is just gorgeous. You could cuddle all day long in warm fuzzy blankets or take a walk by the forests or spend an evening singing songs around a bonfire while your furry friends keep you company!
Things to Remember:
In an effort to revive the tourism industry in Himachal Pradesh, the lockdown regulations have been made less strict. However, there are some regulations still in place like:
Even though you will need e-passes to travel inter-state, they will be streamlined in a more convenient setup to stop any panic or harassment of tourists.
Tourists travelling to Himachal can now stay for a minimum of 2 days too, therefore making it easier for all the weekend getaway plans to come in action.
A COVID-19 test report of not more than 96 hours ago is still a must to ensure the safety of the locals as well as you.
Be it the majestic hills or be it the magnificent princely lands in the deserts, make sure to take every precaution that you might feel necessary. Every hotel and homestay or even Airbnb setups are now well-equipped with COVID-19 precautionary kits, but we would still suggest you take a good detailed idea of the place and make necessary calls and emails to be doubly assured.
While the world steers through the new normal, it is time for all of us to take one baby step at a time and work our way through this. Travelling has never been not fun and even if the fear of the pandemic is still looming around, if you must plan a cosy isolated honeymoon around Delhi, makes sure to bookmark this article for reference.
We have some ace tour planners on board with us who can be hired to make your honeymoon a flawless yet unforgettable one!